Only the really lucky ones are still playing football at this time of year – those still standing are playing in Leinster club competitions.
So with the local season all but done and dusted (with the exception of a couple of underage championships) we've decided to rank Laois's top 30 football teams.
30 – The Harps
Suffered a big beating in the junior quarter-final to pre-championship favourites but had earlier recorded decent wins over Portarlington and Barrowhouse.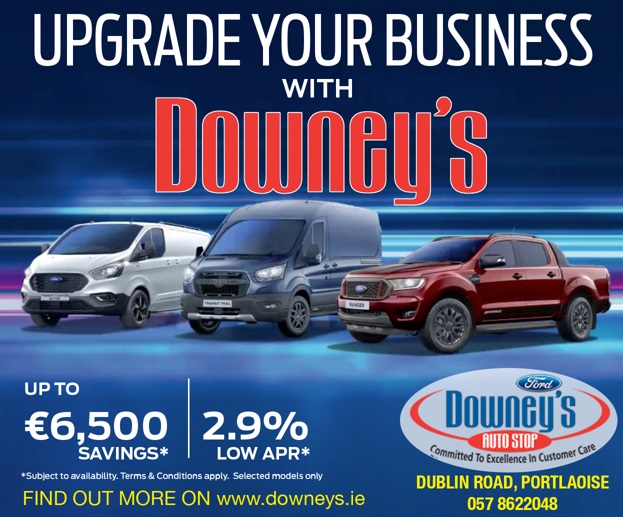 Hurling will always be Number 1 in The Harps but they wouldn't be far off junior football honours with a bit more focus.
29 – The Heath (second team)
Always have a competitive second team and the only team to beat them in the junior championship were eventual winners O'Dempsey's who beat them in both the second round and the semi-final.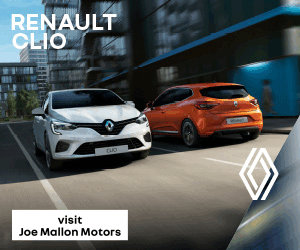 28 – Kilcavan
Have taken one step back in each of the last couple of seasons – relegated from intermediate in 2016; junior finalists in 2017; semi-finalists in 2018 and quarter-finalists in 2019.
Lost to eventual champions O'Dempsey's by five points in the quarter-final following an earlier round loss to Park-Ratheniska. Will be contenders again in 2020.
27 – Park-Ratheniska
Like Kilcavan, they too are struggling to make the junior breakthrough. Relegated in 2014, they have since lost four semi-finals and a final.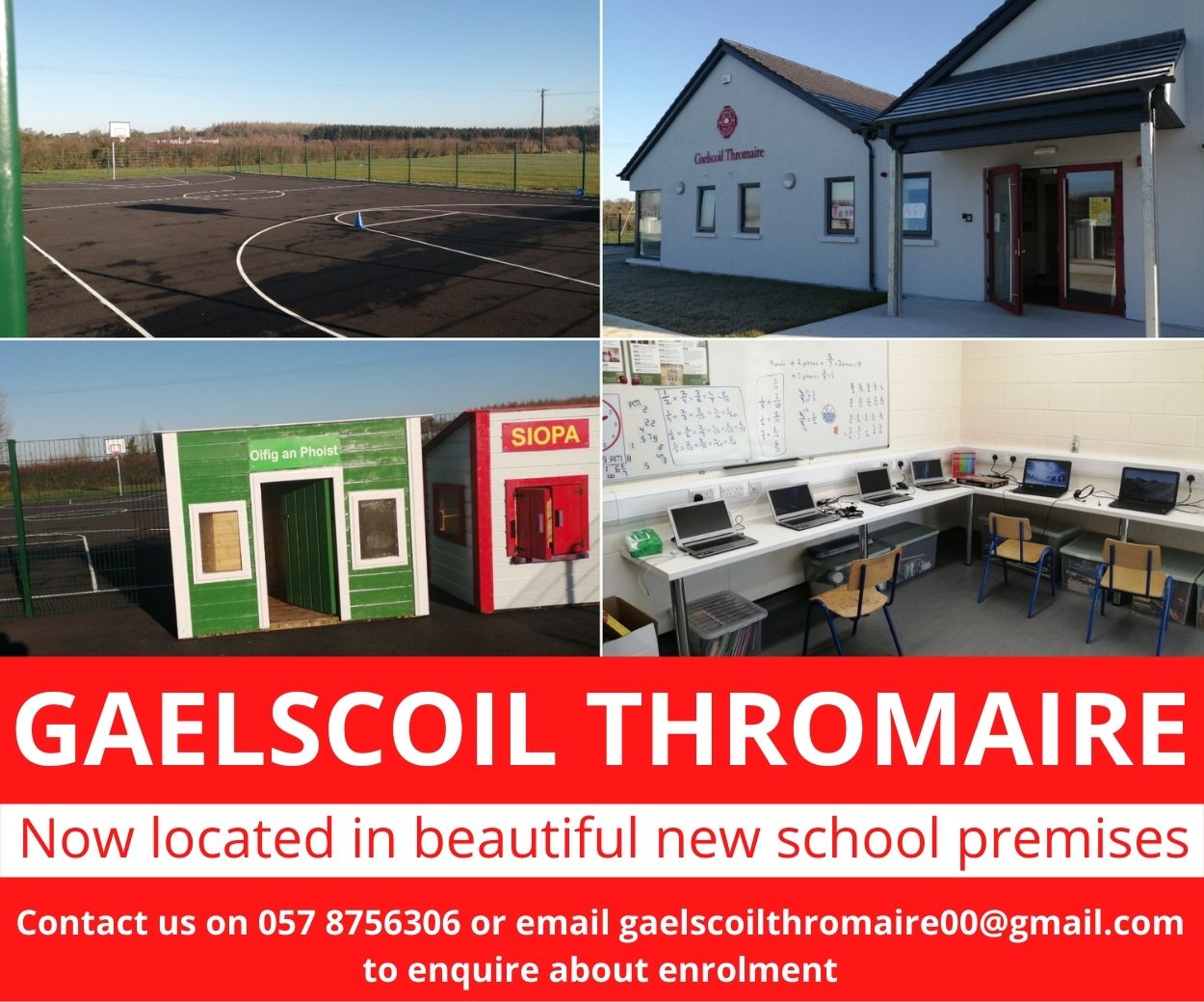 Seemed to have it all going for them this year but were shocked by Castletown in the semi-final and another year in the grade awaits.
26 – Castletown
Junior 'C' champions in 2017, Junior 'B' champions in 2018 and Junior 'A' finalists in 2019 – Castletown's winning run in Laois football over the past three years has only been bettered by Portlaoise.
Came withing a couple of points of O'Dempsey's in the junior final and with a bit of luck could well have won it out and be looking forward to intermediate football in 2020. Imagine what they'd be like if they actually trained?!
25 – O'Dempsey's
Have been knocking on the door in the junior championship for the past couple of years and as a club O'Dempsey's consistently put out well-organised and competitive second and third teams.
Along with Portlaoise, they'll be the only senior club to also field an intermediate side in 2020. Won this year's junior following a narrow final loss in 2018 and a replay semi-final defeat in 2017.
24 – St Joseph's
Have spent two years at intermediate but were sent back down despite putting up a very good show against Timahoe in the relegation final – following earlier losses to The Rock and Annanough.
The intermediate team has seen plenty of young players get game time that will benefit them and they'll be among the favourites for junior honours again in 2020.
23 – The Rock
Opened their intermediate championship with a good win over St Joseph's but then fell to heavy defeats to Rosenallis and Clonaslee.
Always seem to have enough to stay up but in the six seasons since they've been down from senior, they've managed just one semi-final appearance and haven't seriously challenged to win it out.
22 – Annanough
Returned to the intermediate ranks following a short stay at junior.
Went down to Rosenallis in the opening round before hitting St Joseph's for seven goals in round two and competing for spells with Portlaoise in the quarter-final.
Like The Rock they were too strong to make the drop – but there's still a gap up to the sides above them.
21 – Timahoe
Another thoroughly disappointing season, one that saw them start among the interemediate championship favourites but end up in a relegation scrap to avoid dropping to junior.
Got the tougher draws but failed to win from winnable positions against Mountmellick and Clonaslee and had to come from behind to beat St Joseph's in the relegation game. Will face a seventh successive season in the intermediate grade in 2020 and have gone from finalists in 2016 to semi-finalists in 2017, quarter-finalists in 2018, and to the relegation playoff in 2019.
That's a downward trend they'll want to arrest in 2020.
20 – Portlaoise
Are always at the mercy of who they might lose to their senior team and after beating Clonaslee with a very impressive performance in the opening round of the intermediate championship, they never hit those same heights again.
Lost to Mountmellick, recovered to beat Annanough but went down badly to eventual champions Rosenallis in the semi-final.
19 – Mountmellick
Another team that seem to be getting stuck in the intermediate grade. Beaten in the 2018 final and the 2019 semi-final following an utterly disappointing performance against Clonaslee.
They have a decent panel but with Clonaslee, Timahoe and Portlaoise all knocking around, as well as Crettyard, the intermediate grade won't get any easier in 2020.
18 – Clonaslee
The intermediate specialists looked to have timed their run to perfection with an impressive semi-final win over Mountmellick but were beaten by their neighbours Rosenallis in the final.
Will always be a tough side to beat but they mix the good with the bad – and ill discipline haunted them this year with six players sent off in their five championship games.
17 – Rosenallis
Started this year as our choice as being the fourth or fifth best intermediate team. Ended it as champions and looking forward to senior football in 2020 – and indeed as the county's only dual senior club following their Senior 'A' hurling success.
Their incredible rise through the ranks continue and they'll fear nobody in senior next year.
16 – Crettyard
Their 13-season spell in the senior ranks came to an end this year despite the scoring excellence of Evan O'Carroll.
The draw was never harsh on them – with fixtures against Arles-Killeen, Ballyfin and Arles-Kilcruise before The Heath beat them in the relegation final.
Will be interesting to see how they respond in 2020. The last time they were intermediate they won Leinster in 2005.
15 – The Heath (first team)
Continue to flatter to deceive in the senior championship and this was another forgettable season as they ended up in relegation bother once again.
Struggled badly for scores and only hit one goal in four games, that in the relegation final.
Their proud senior record continues but they need to improve drastically to avoid another battle.
14 – Arles-Kilcruise
Shipped a big beatin to Courtwood in the opening round and it looked like time was catching up on them when they struggled for long spells against Ballylinan before their battling qualities earned them a draw only to eventually lost the replay.
Stayed up thanks to a win over Crettyard but a second relegation playoff in three years is not where they want to be.
13 – Stradbally
Since winning the championship in stunning fashion in 2016, they have slumped badly and been in two out of three relegation playoffs.
Have always done enough to stay up and would benefit from having a full squad to pick from. But they're a long way from the glory days of three years ago.
12 – Arles-Killeen
Showed improvement this year with good performances against Crettyard and Killeshin – when they were only denied a win by an injury time goal by the eventual finalists.
But they were torn asunder by Ballyfin in Round 3 and a threadbare and ageing squad will struggle to close the gap to those above them in 2020.
11 – Emo
Are right in the middle of the pack – not doing enough to challenge but having enough about them to avoid relegation.
Knocked out by Graiguecullen in Round 3 and beaten by Ballyroan-Abbey in Round 1 after a replay, they beat Stradbally in between.
Will give most teams a game but not strong enough to go all the way it would seem.
10 – Courtwood
Announced themselves in style with a massive win over Arles-Kilcruise in the opening round, their first game in the senior grade in almost 25 years.
Tested Portlaoise in the second round but will be disappointed at how they lost to Ballylinan in Round 3 when they saw a big lead evaporate in the second half. It could have been an opportunity missed as they would have fancied their chances against both Killeshin and Ballyfin who transpired to be on that side of the draw.
A coming side, will be interesting to see can they progress further in 2020.
9 – Ballyroan-Abbey
Like Emo, they're in the middle of the pack but can't seem to push on and challenge for at least a semi-final place.
Have a cohort of young players ready to break through and competitive showings against Portarlington and St Joseph's show they're not far away.
8 – Ballylinan
After reaching the 2017 final, they've failed to hit those same heights again.
Badly beaten by Portlaoise in the opening round, they needed a replay to see off Arles-Kilcruise and they were well beaten by Killeshin in the quarter-final.
A quarter-final appearance is good going but apart from the Gary Walsh-inspired second-half showing against Courtwood, they didn't really impress.
7 – St Joseph's
Badly beaten by O'Dempsey's in the opening round, they recovered well with wins over The Heath and Ballyroan-Abbey before pushing Portlaoise to three points in the quarter-finals.
Reverted to an ultra-defensive against Portlaoise and were level entering injury time. Have a new management team of Joe Higgins and Mick Dempsey in 2020 and will be interesting to see can a young team kick on.
6 – Graiguecullen
Always in the top tier of senior teams in the county, they reached the quarter-finals again, though that is a step back on two semi-final appearances in succession.
Beaten by Portarlington after a replay following earlier wins over Ballyfin and Emo.
5 – O'Dempsey's
Not the first club to reach a first final in decades (as they did in 2018) only to fall back into the pack.
Were big winners over St Joseph's in the opening round, squeezed past Graiguecullen in Round 2 but were stunned by Ballyfin in the quarter-finals.
A disappointing season and they'll be looking to pick it up again next year.
4 – Ballyfin
What a year. Started out in the fourth division of the league and ended it by coming within a minute of reaching a first ever senior final.
Lost to Graiguecullen in the opening round but recovered to play a swash-buckling style of football and record big wins over Crettyard and Arles-Killeen before stunning O'Dempsey's in the quarter-finals.
Killeshin needed a replay to beat them in the semi-final. Were a breath of fresh air to this year's championship but the challenge now will be to maintain that standard going forward.
3 – Portarlington
They're a coming side. But did they miss a chance this year? They had Portlaoise on the ropes in the semi-final but couldn't finish the job.
Will point to the apparently excessive injury time as denying them a replay against Portlaoise. They have the raw material to end Portlaoise's dominance – they now have to back up this year's performance with something similar (and better) in 2020.
2 – Killeshin
A first senior final appearance ever – and they could well have got a draw out of it, pushing Portlaoise to the limit and still in the game right up the final whistle.
With manager Maurice Brown appointed a Laois selector, they're on the lookout for a manager again.
They need to avoid slipping back as previous challengers to Portlaoise have done.
1 – Portlaoise 
Still the top dogs – despite an apparent closing of the gap. Unbeaten, three-in-a-row champions who showed all the battling qualities you'd expect to win tight games in the quarter-final, semi-final and final.
Statistically they don't seem to be as far in front as previously with their winning margin, scoring tallies and goals scored all well down on other championship-winning seasons.
But until someone comes and beats them in a knockout game, they're still Laois's top team.
SEE ALSO – Property Watch: The five most expensive houses currently for sale in Laois