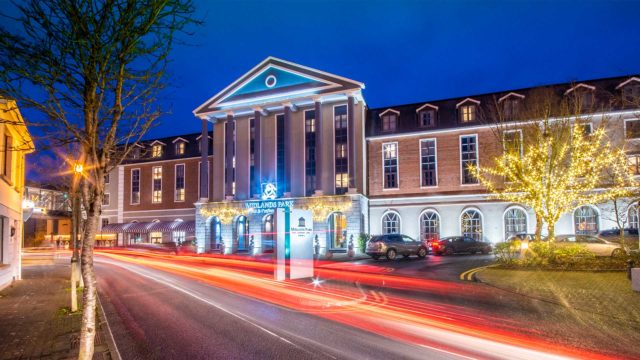 The Midlands Park Hotel is Currently Recruiting for a Digital Marketing Manager
The Midlands Park Hotel is growing from strength to strength and now employs over 200 employees.
Why Work at the Midlands Park Hotel?
The Hotel has invested a great deal into their staff to ensure that they are an employer of choice in the area.  Over the past year employees have been promoted in all departments within the hotel and there has also been investment in training courses in areas such as Management Training, Supervisory Management Training and Customer Excellence with Failte Ireland to name a few.
The Perks of the Job?
Free Leisure Club membership
Career Progression and Development
Free Meals on Duty
Discounted Meals in our Restaurants
Fun Days/ Evenings out
Staff Room Rates in our Sister Property the Riverside Park Hotel
Main responsibilities:
Produce Annual Hotel Marketing Plan;
Develop and Implement the Midlands Park Hotel marketing strategy across each of our target markets and working with the relevant Heads of Department to implement strategy;
Overall responsibility for brand management and corporate identity;
Creating all hotel marketing materials and collateral;
Management of B2B and B2C marketing campaigns (offline and online) to deliver positive ROI;
Social media management, developing and overseeing content creation for Facebook, YouTube, LinkedIn, Twitter, blog and any other relevant online channels;
Monitor market trends, research consumer markets and competitors' activities to identify opportunities and ensuring we are ahead in the marketplace;
Developing & implementing effective PPC campaigns with our 3rd party to hit goals and ROI, both short term and long term;
Maintaining SEO across content, design, social media, PPC marketing and other activities;
Managing PPC budget and developing effective PPC campaigns;
Tracking daily, weekly & monthly KPI's to identifying opportunities for improvement in performance & regularly reporting to management;
Manage hotel website to ensure all content is up to date and relevant.
Requirements
3 years + Experience in Marketing Role;
3rd level degree in Marketing/Business;
Ability to work to own initiative and taking full responsibility for aspects of a project;
Demonstrate ability to turn projects around with tight timeframes and deadlines;
Excellent planning and organisation skills, budgeting and project management skills;
Creative thinking and design skills, while keeping an eye on budgets and business guidelines/policies;
Excellent interpersonal skills & ability to work across a range of teams.
To Apply 
Email hr@midlandsparkhotel.com with a copy of your CV and a cover letter.
SEE ALSO – Check out the dedicated jobs section on LaoisToday