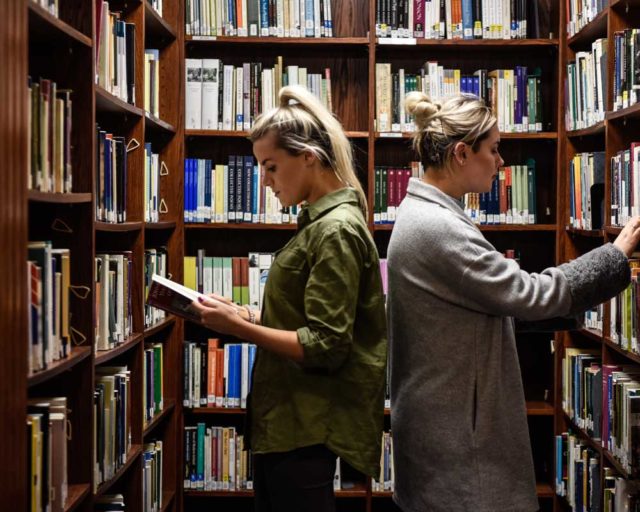 THE February 1st CAO deadline is fast approaching but there is no need to panic – the procedure is simple and clear. It's well timed as the Christmas period is a good time to be thinking about and discussing third level options with family and friends.
Student Centred
If you're looking for somewhere different, somewhere that will welcome and challenge you, somewhere you will grow as a person and have fun along the way, then Carlow College, St. Patrick's is the answer.
Carlow College is committed to ensuring that all students start their career with the expertise, social outlook, and principles needed to enable them to advance in their chosen careers while growing as socially responsible individuals.
As Ireland's second oldest university-level institution Carlow College, St. Patrick's has a rich tradition of degree-level education in the Arts, Humanities and Social Studies.
With a vibrant campus in the heart of Carlow town we take a personal approach to education placing our students at the centre of everything we do.
Our class sizes are small and inclusive, ensuring that students are known by name to their lecturers and allowing them to receive the attention and support needed to excel during their time with us.
Through a range of work placement modules students across all degree programmes have the opportunity to gain practical experience while completing their degree.
Degree Programmes
Carlow College, St. Patrick's is offering the following the following part-time and full-time degree programmes:
Level 7
B.A. in Arts & Humanities
B.A. in Applied Social Studies (Professional Social Care)
Level 8
B.A. (Honours) in Arts & Humanities
B.A. (Honours) in English & History
B.A. (Honours) in Applied Social Studies (Professional Social Care)
B.A. (Honours) in Social, Political & Community Studies
Level 9
M.A. (Leadership in Therapeutic Child and Social Care)
Study in the USA
Through our study abroad programme students have the opportunity to spend a semester studying in the US at one of our partner universities. Students take modules that fulfill their academic requirements here in Carlow College, so they are ready to go straight into the next semester when they return.
Scholarships
Carlow College, St. Patrick's has a number of scholarships available to both new and current students across all programmes with a total value of €12,500 per year.
The scholarships include:
An Academic Achievement Entrance Scholarship
A Mature Student Entrance Scholarship
A Progression Scholarship
Graduates
The best recommendations for Carlow College, St. Patrick's come from its graduates who are full of praise for the experience which has allowed them to pursue careers they are passionate about
Áine O'Neill, Television Producer
B.A. (Honours) graduate in English & History
"I walked into the college with little education, not much confidence and no academic strengths.
"I skipped out with lifelong friends, a degree in English & History and the confidence to pursue the career I really wanted. I will be forever grateful to the staff and lecturers of Carlow College for that.
"The memories I made at Carlow College will forever make me smile,"
Stephanie Hanlon, working in Policy Development and Education
B.A.(Honours) graduate in Social, Political and Community Studies
"My experience in Carlow College motivated me to take an active role in society. I knew exactly what I wanted to do after my time in Carlow College, which taught me to pursue my passion in challenging inequality in all forms.
"Staff and students are on a first name basis and can afford to dedicate time to intensive topics, contributing to the overall quality of education.
"I left the course feeling passionate about human rights advocacy and have worked with various projects in Ireland and abroad.  I really enjoyed my experience as a student in Carlow College, St Patrick's."
To find out more about why you should study at Carlow College, St. Patrick's visit www.CarlowCollege.ie
SEE ALSO – Check out the dedicated jobs section on LaoisToday