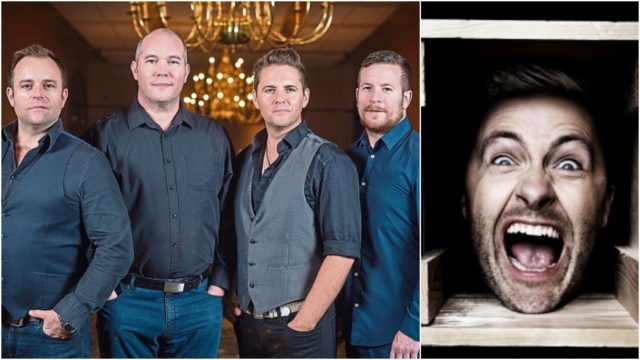 The Heritage are delighted to host two fantastic acts in January. From the rousing music of the High Kings to the astonishing hypnotist that is Keith Barry.
The High Kings
Join us on Wednesday, January 1, and start the new year with a trip to a fantastic venue and experience one of Ireland's premier bands.
The High Kings continue to set the bar extremely high for Irish Folk bands across the world and are widely regarded to be at the forefront of the genre.
In 2019 after a 12-year journey The High Kings continue to perform in sell out venues across the globe to their ever-growing army of loyal fans that span generations.
You can buy tickets for The High Kings on Ticketmaster here.
---
Keith Barry
Keith Barry, the world's leading TV hypnotist, mentalist and brain hacker, has just announced details of his brand new show 'INSANITY', The Heritage are delighted to host this amazing show on Saturday, January 11.
The internationally acclaimed Mind Magician is bringing 'INSANITY', his most daring and audacious show to date, on tour across Ireland this December 2019 to March 2020.
Featuring crazy and insane mind-reading, escapology and magic experiments designed to shock, amuse and amaze blurring the lines between sanity and insanity.
"INSANITY" will push boundaries, and astonish even the most sceptical audience members.
You can buy Keith Barry tickets on Ticketmaster here. 
Overnight stay
Why not include an overnight stay and sit back and relax after the show. Prices start from just €264 and include luxurious accommodation, delicious breakfast the following morning and of course a ticket to the show!
Book now and get your new year started.
Please note both shows are strictly over 18s. 
SEE ALSO – Enjoy the delicision Afternoon Tea in The Heritage
SEE ALSO – In Pictures: All the style at the stunning relaunch of The Heritage