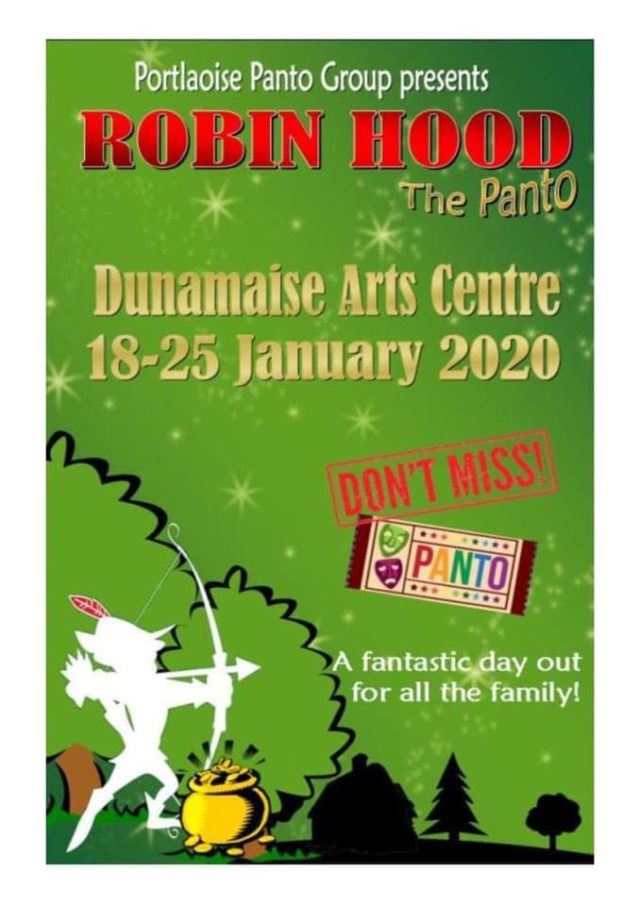 Portlaoise Pantomime Group will stage their 36th pantomime 'Robin Hood' in Dunamaise Arts Centre this year from Saturday January 18 till Saturday January 25.
Shows are nightly at 8pm with matinees on Saturday 18th, Sunday 19th and Saturday 25th at 2.30pm.
Excitement is at fever pitch in Portlaoise as rehearsals come to an end and the finishing touches are added.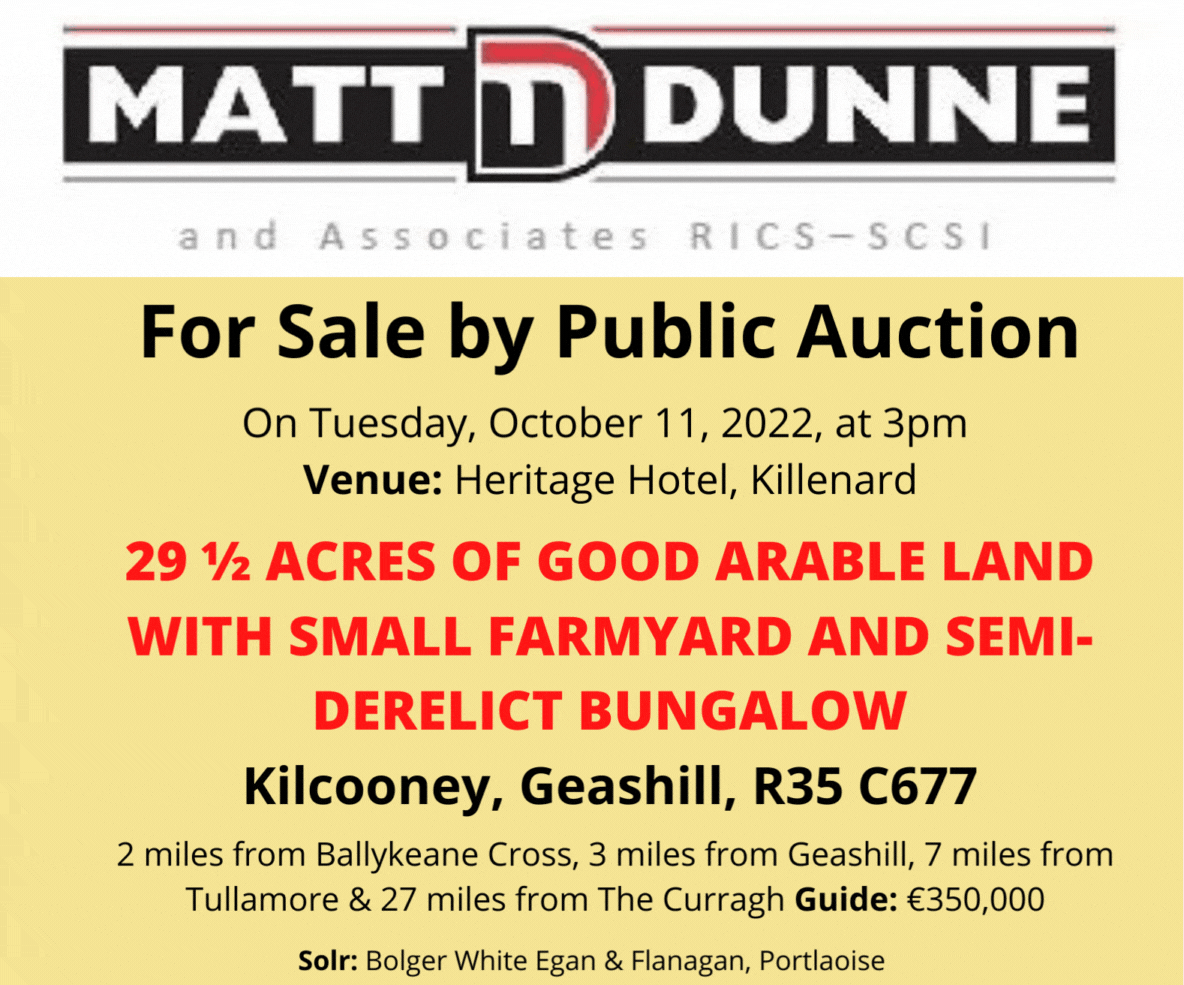 This year's production Robin Hood, is a timeless classic and is one of the best loved fairy-tales of all times, adored by both children and adults alike.
The story unfolds in Sherwood Forest, told by Barney the Bear (Jack Spillane) and Blossom the fairy (Cliodhna Nic Gearailt).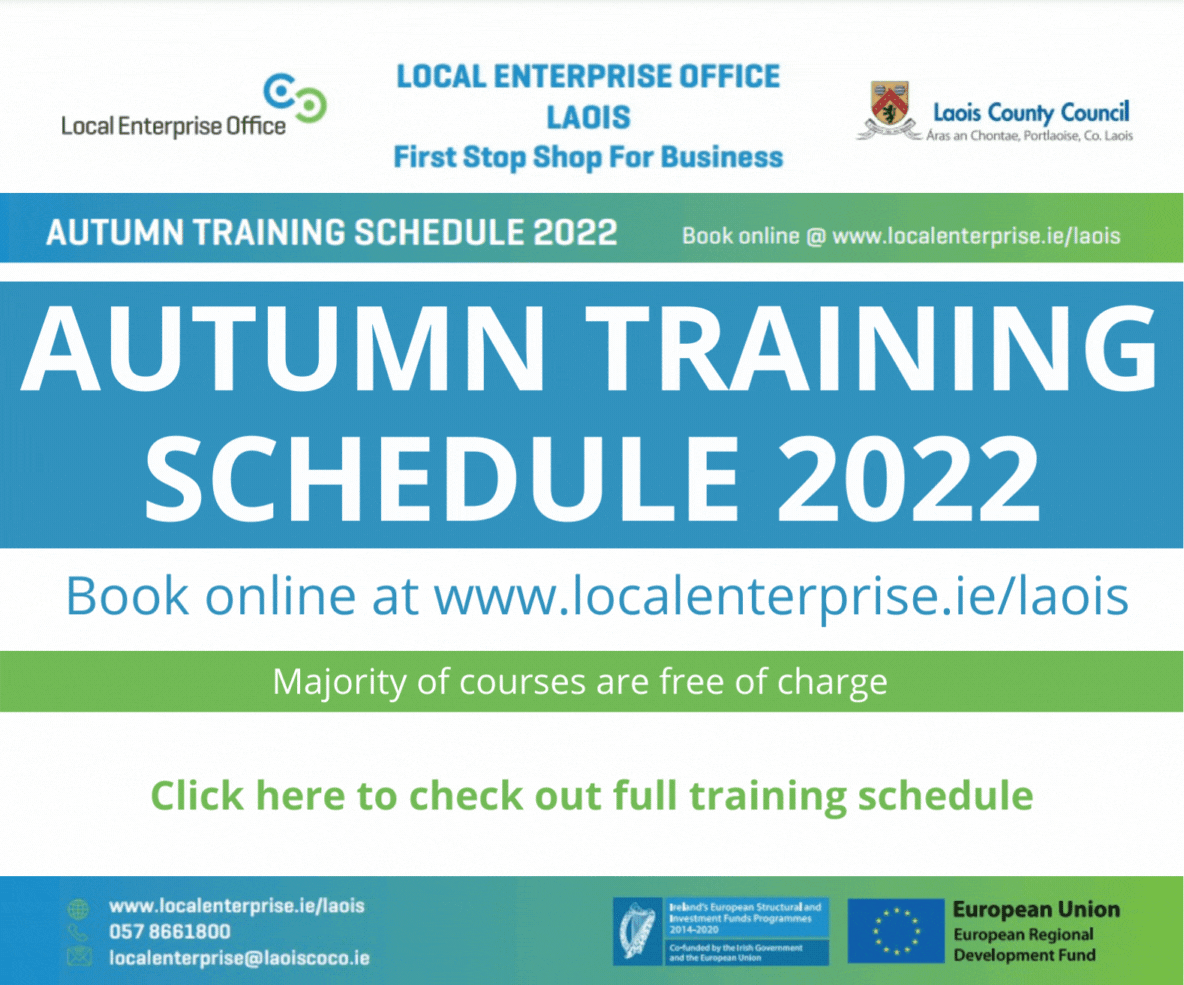 With the noble King Richard away in the crusades, the kingdom has fallen into the hands of his childish brother Prince John and the nefarious Mumsie, who along with the wicked Sheriff of Nottingham (Rory Chadwick) rule the land with cruelty.
It is up to Robin Hood and his gallant band of Merry Men to defend the villagers from their evil, all while attempting to rescue the lovely Maid Marian, whose hand in marriage Robin wants more than anything.
Full of fun, laughter and hopefully happy ever after.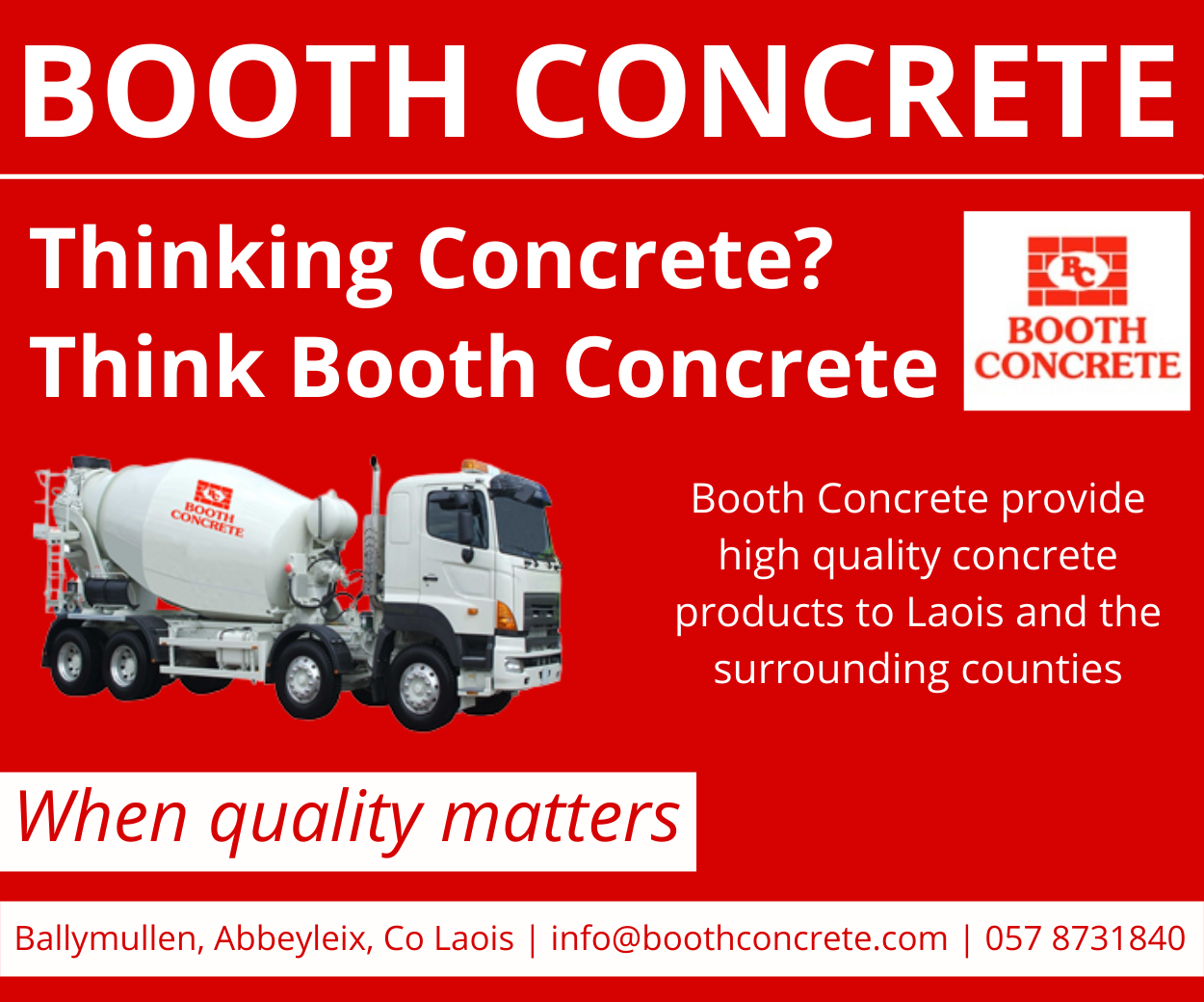 Robin the hero is played by Stephen Keegan and his sweetheart Maid Marian is played by Aoife Horgan.
The classic role of the Dame is handed over to Richard Mansworth who is no stranger to either Panto or Drama and is always sure to give a commanding performance.
The two comics are played by Vikki Byrne and Ciara Dollard. Friar Tuck is played by Rob Healy, Little John is played by Paolo Cahe and Scarlett is played by Charlene Duff.
Alan of Borris Road is played by Jamie O'Callaghan, Maid Marian's best friend Maid Mavis is played by Veronica Lanham and a daunting figure in Sir Guy of Gisbourne is played by Derek McGinn.
Prince John is played by Deirdre Phelan and his brother King Richard is played by long serving committee member Noel Tuohy.
No pantomime would be complete without a chorus-line and this chorus is as strong as any.
The Adult Chorus consists of Clídna Brown, Sarah Colbert, Breed Davy, Kim Downey, Shannon Dunne, Rachel Frarey, Caitriona Ging, Suzanne Lillis, Shannon Moran, Niamh Muldowney, Emma Thompson, Bernie Tynan, Elizabeth Abrama, Alyona Buggy, Linda Daly, Eleanor Healy, Orla Hennessy, Sinead Larkin, Aoife O'Driscoll, Ava Prendergast, Sarah Tuohy, Derek McGinn, Kevin Rockett, Gavin Dempsey.
And a Children's Chorus of Megan Adams, Rachel Connolly, Ríona Dunne, Ciara Fennelly, Ellen Fitzpatrick, Jodie Komolafe, Ruby Maunsell, Emily Nugent, Natania Oiboh, Aoife Phelan, Anna-Rose Scully, Sophie Sullivan, Shevaun Taylor, Shane Carroll.
The Choreography is under the direction of the extremely talented Julianne McNamara.
The unenviable task of providing costumes for both Cast and Chorus is under the expert care of Josephine Keane.
The show is directed by the fantastic Sharon McNamara alongside musical director Niall Mulpeter.
Admission: Adults €16; Children €9; Matinees €13/€9 (Concessions €13/€9 Sat 18th – Mon 20th).
Booking: Box Office 057-8663355 or Online at www.dunamaise.ie. Early booking recommended.
SEE ALSO – WATCH: Laois castle features in new historic app which 'brings history to life'