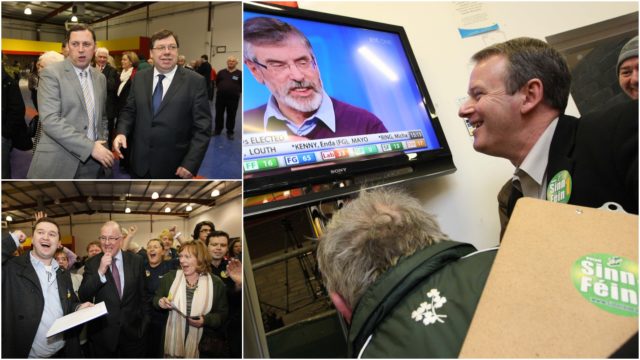 Have you seen the 1917 World War 1 movie?
Well the 2011 General Election was something similar … for Fianna Fáil. They got slaughtered.
The unprecedented background to the landmark 2011 election has been well rehearsed.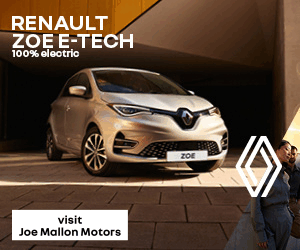 Bertie Ahern had led Fianna Fáil to three successive election victories in 1997, 2002 and 2007 delivering 14 years of unbroken power in government and general prosperity.
As Bertie himself famously once said: "The boom is getting boomier."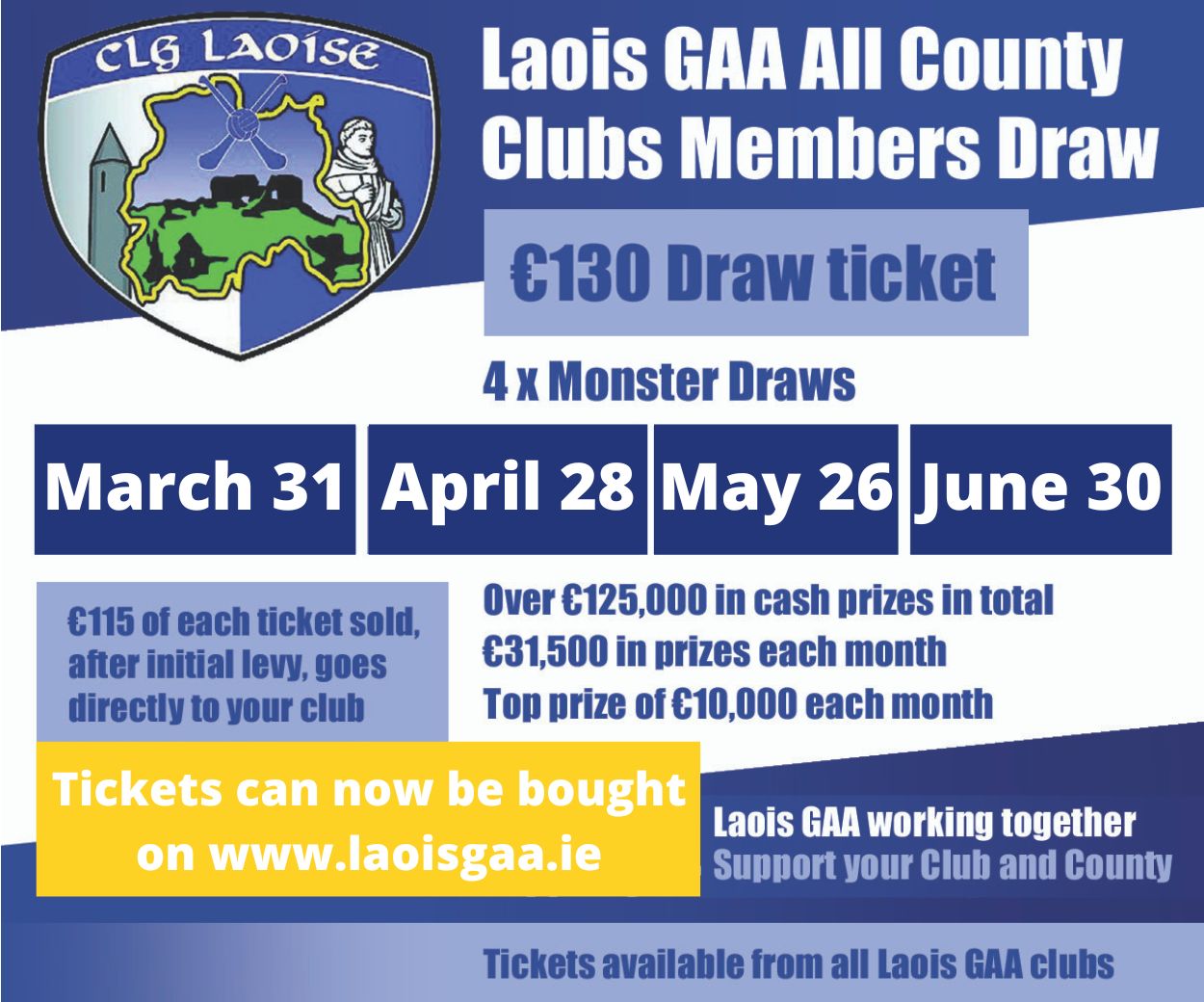 After a lap of honour following his 2007 triumph the incredibly popular Bertie Ahern handed over the trappings of power to his anointed successor, trusty lieutenant and then Minister for Finance, Brian Cowen. (Ahern's own reputation and legacy was later grievously undermined by the damning findings of the Mahon Tribunal).
The Clara man who was first elected in the 1984 by-election following the death of his father Ber, was only 48 when he became Taoiseach in May 2008.
On paper and in theory Brian Cowen had his best years ahead of him and the prospects of a glittering political career.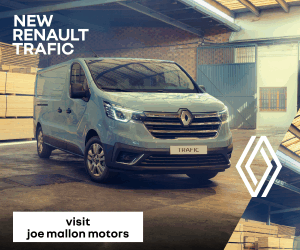 However, that's where our prosperity was too, on paper and in theory. All that glitters is not gold.
Within three years it all came crashing down, Cowen's career and the country around him.
The causes, responsibility and blame continue to be hotly debated but one way or another the economic crash and banking bailout cost tens of billions to the taxpayer, brought the infamous Troika the European Commission, EU Central Bank and the IMF down on us like a tonne of bricks.
Banks went to the wall, tens of thousands lost their jobs – particularly in construction – others lost their businesses and homes, savings and pension pots as share prices crashed. The only thing going up was unemployment. Some lost their lives in the stress of the recession.
The Cowen Fianna Fáil-Green Government disintegrated in a catastrophic and chaotic shambles, as John Gormley and the Greens could take no more and walked away.
Finance Minister, Brian Lenihan, although grievously ill, held his composure, calm head and dignity and did his best under inordinate pressure and chaotic conditions.
He may be one of the few principle players who came out of the whole sorry debacle with his reputation intact.
Either way we will be paying for the blanket bank bailout for generations to come. The political ramifications and fallout are ongoing.
In the aftermath an angry electorate was baying for blood and Fianna Fáil paid the political price in the February 2011 election.
Statistics don't normally tell the full story but in this case they go a long way.
Fianna Fáil had won 77 seats in the previous 2007 election and a massive 41% of the national vote. They returned in 2011 with 20 seats and 17% of the vote. Things would never be the same again.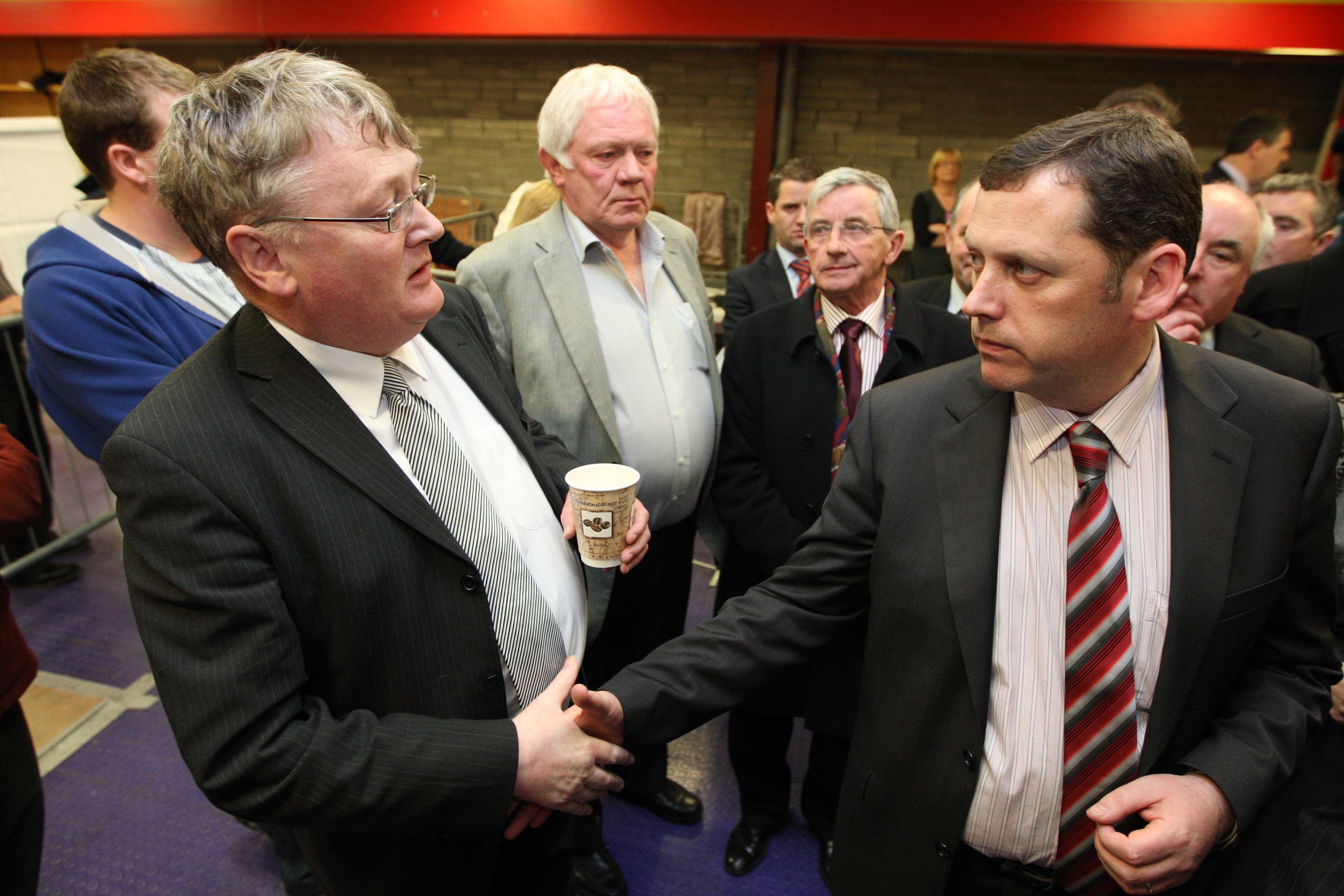 Enda Kenny led Fine Gael to form a Coalition Government with Labour with a massive majority of seats. FG won 76, up from 51 and under what became known as the 'Gilmore Gale' Labour romped home with 37 seats up from their previous 20.
Sinn Féin under Gerry Adams also got their share of the spoils and increased their Dáil seats by 9 up to 14.
Locally in Laois-Offaly, not surprisingly perhaps, Brian Cowen stepped aside and retired from politics.
But more drama was yet to play-out in the 5-seat constituency.
When Brian Cowen stepped aside at the Fianna Fáil selection convention in the Tullamore Court Hotel his place on the ticket went to his brother Barry. This didn't go down too well in north Offaly and in particular with John Foley from Edenderry.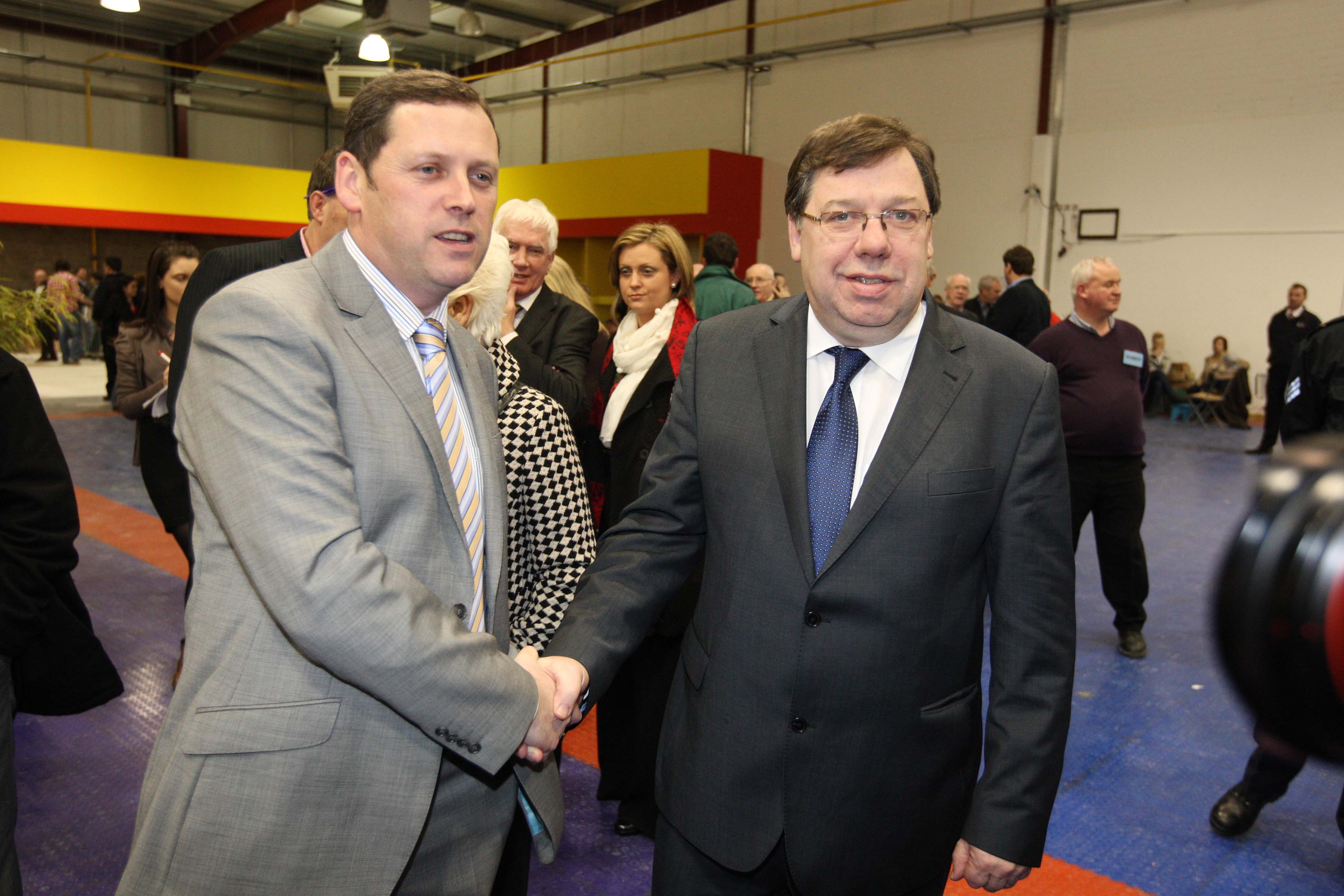 The prominent business man who had contested the previous 2007 election for FF and had also been a generous benefactor to the party was furious that he wasn't allowed on the ticket. With his nose out of joint John Foley, he of the famed mullet hair-style, ran as an independent instead.
The Fianna Fáil line-up was completed by outgoing TDs John Moloney and Seán Fleming.
Fianna Fáil had won 50% of the vote and three seats out of five in all ten general elections since 1977 in Laois-Offaly.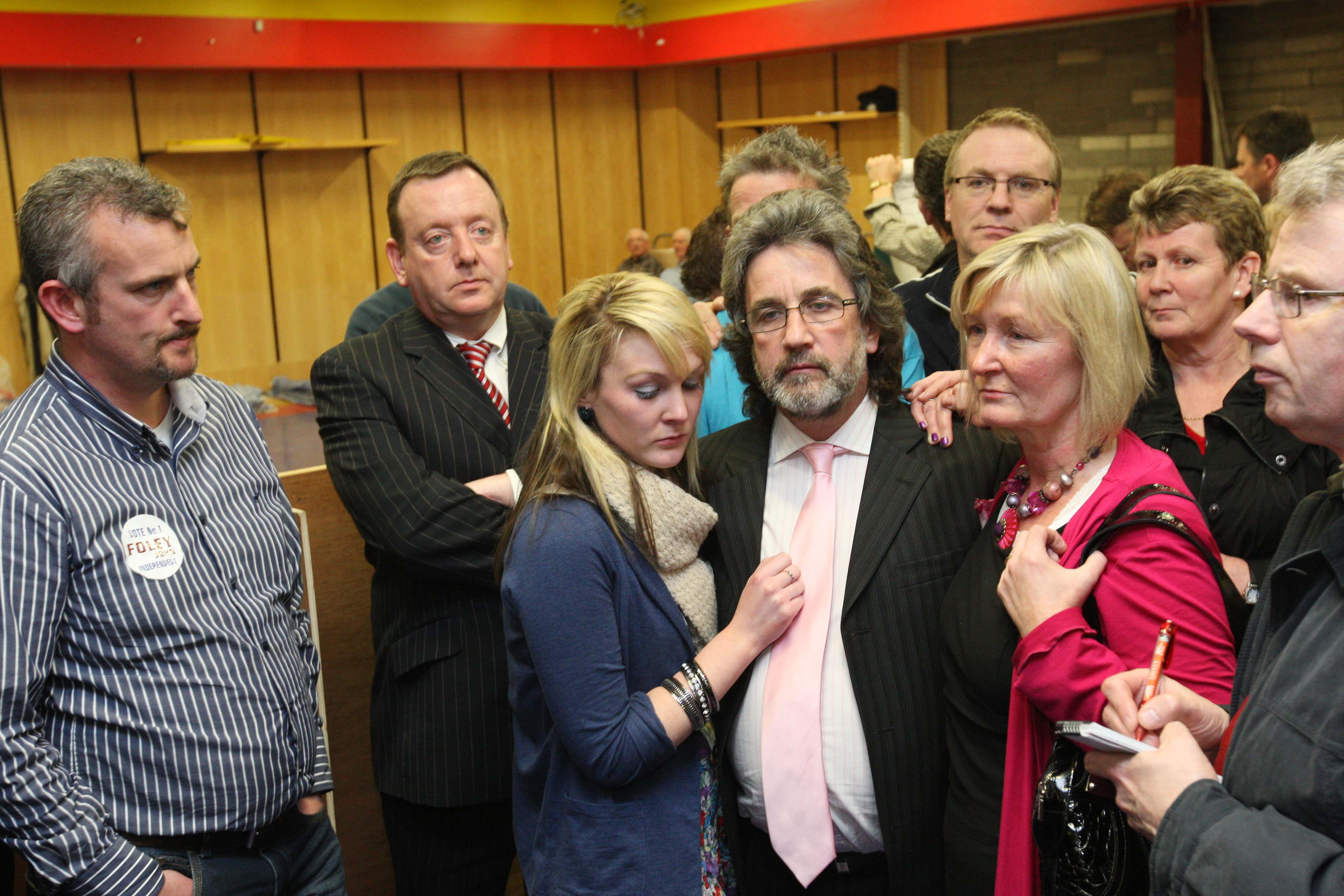 On this occasion though even the resilient and loyal FF organisation in Laois-Offaly was unable to withstand the public backlash.
Mountmellick's John Moloney, first elected in 1997 was the casualty, losing his seat to the hard working Sinn Féin's Brian Stanley, who made it to Leinster House on his third attempt.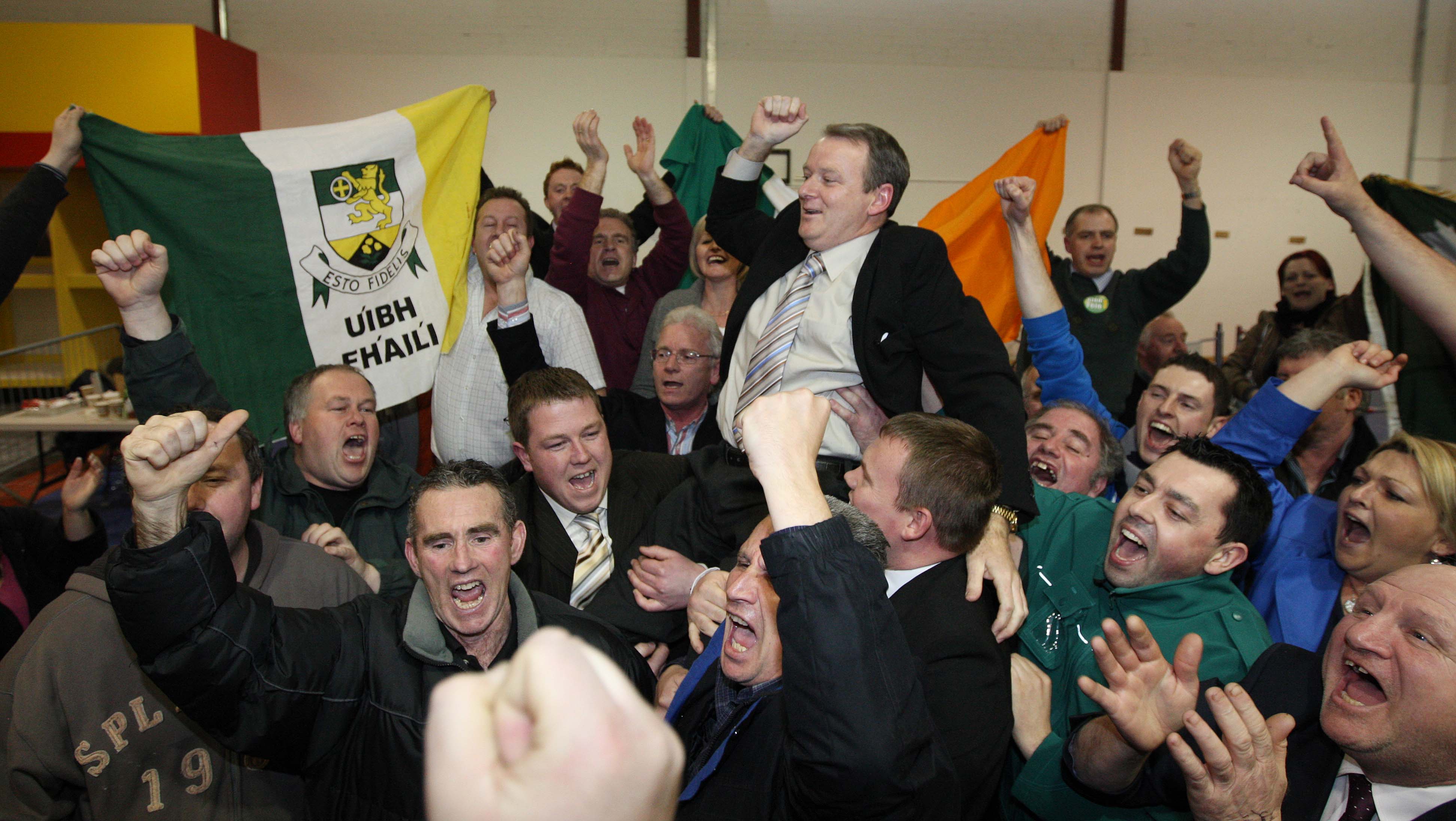 Fianna Fáil weren't the only ones with trouble and defections in Laois-Offaly. Labour too had a row in the camp.
Some members took umbrage with your truly being selected to run for the party. The Offaly win wanted their own candidate and others inspired to the cause with the whiff of a Dáil seat in the air kicked up ructions at the selection convention chaired by Deputy Jack Wall in the Heritage Hotel in Portlaoise.
While I went on to be ratified as the Labour candidate, the headline on the Laois Nationalist on an article written by Joe Barrett (not one given to exaggeration) was 'Blood on the Floor'.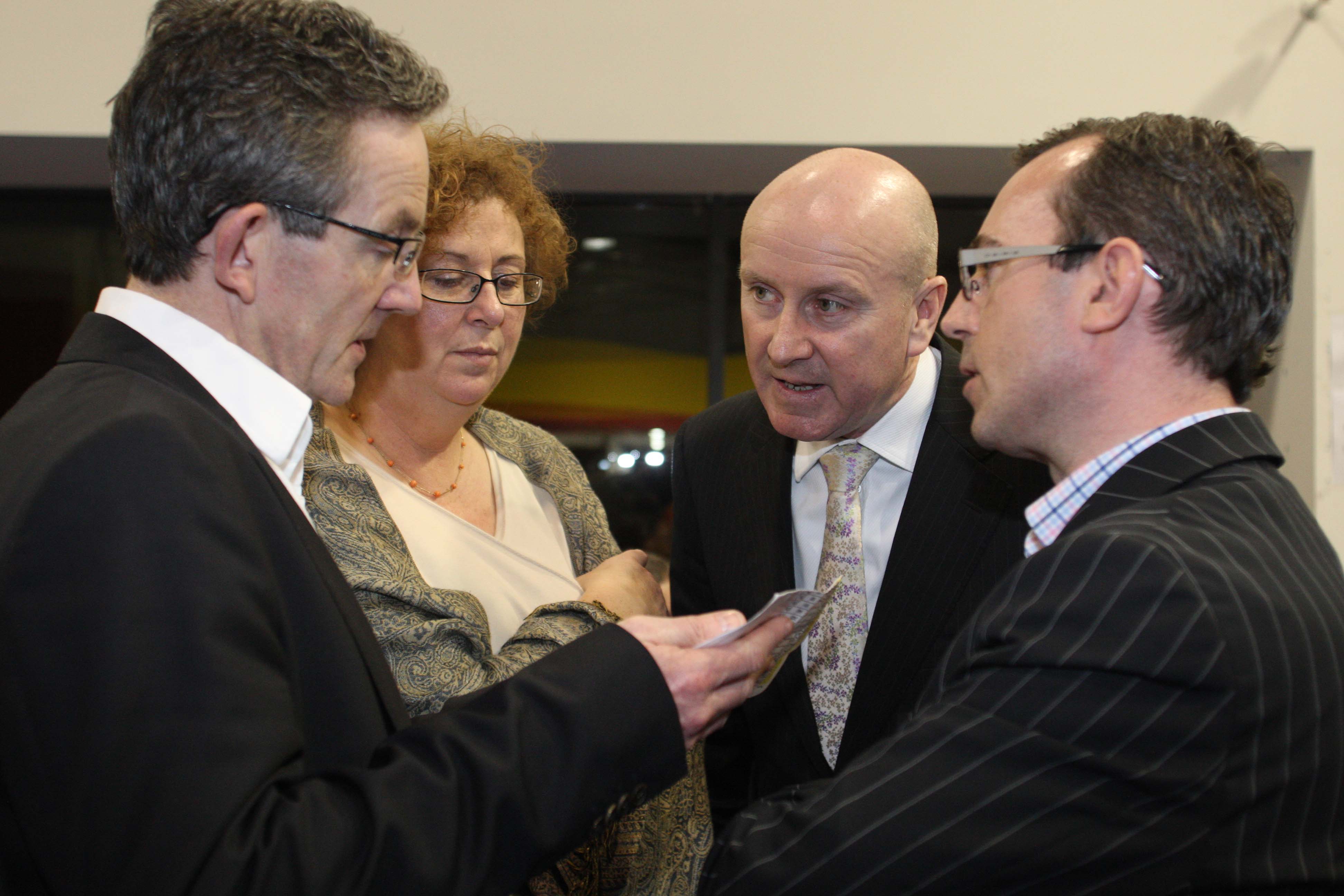 Two Labour members – Ray Fitzpatrick in Laois and Liam Dumpleton in Offaly broke away and ran as independents. Any hopes of a Labour seat being regained went out the door with the rift.
For Fine Gael, Charlie Flanagan topped the poll and went on to commence nine years at the Cabinet table in a series of important portfolios, most recently as Minister for Justice.
Fine Gael ran four candidates then, compared with only two on this occasion for the upcoming February 8 poll.  Cllr John Moran partnered Charlie Flanagan in Laois and returned with a solid 4,306 first preferences.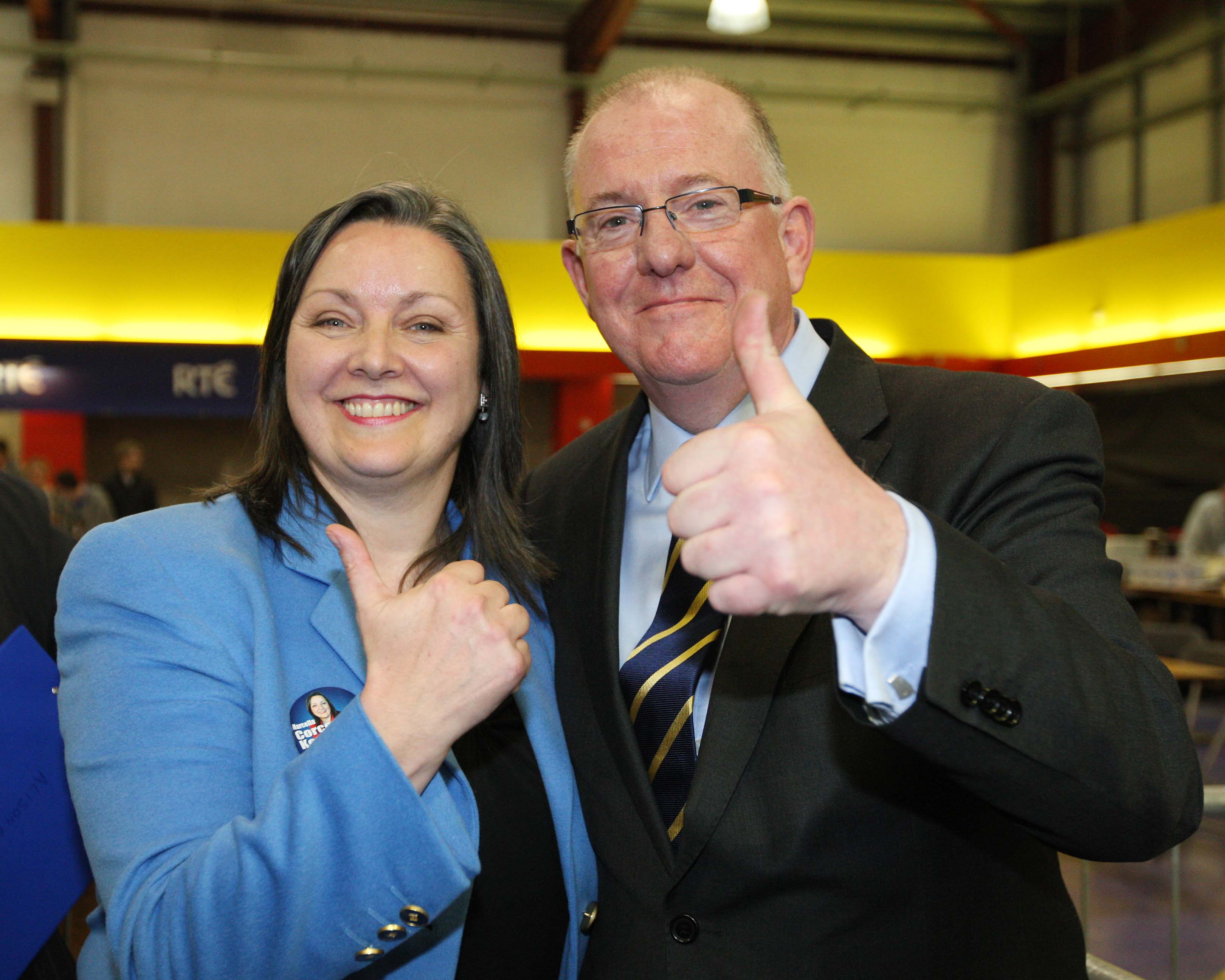 Marcella Corcoran-Kennedy who only in 2009 had failed to win a Council seat in Offaly bounced back to hold the former Enright Dáil seat, which she retained in 2016.
Losing out to her on that occasion was popular Kilcormac councillor John Leahy, who polled exceptionally well in last year's local elections also. The former Renua party leader is running this time in his third general election as an independent.
In 2011 the Laois-Offaly count was the longest in the country continuing in Tullamore over 13 counts lasting three days. It was a bit of a Grand National of a contest with 21 candidates going for the five seats, although ten of them received less than one thousand votes. The turnout was over 70%.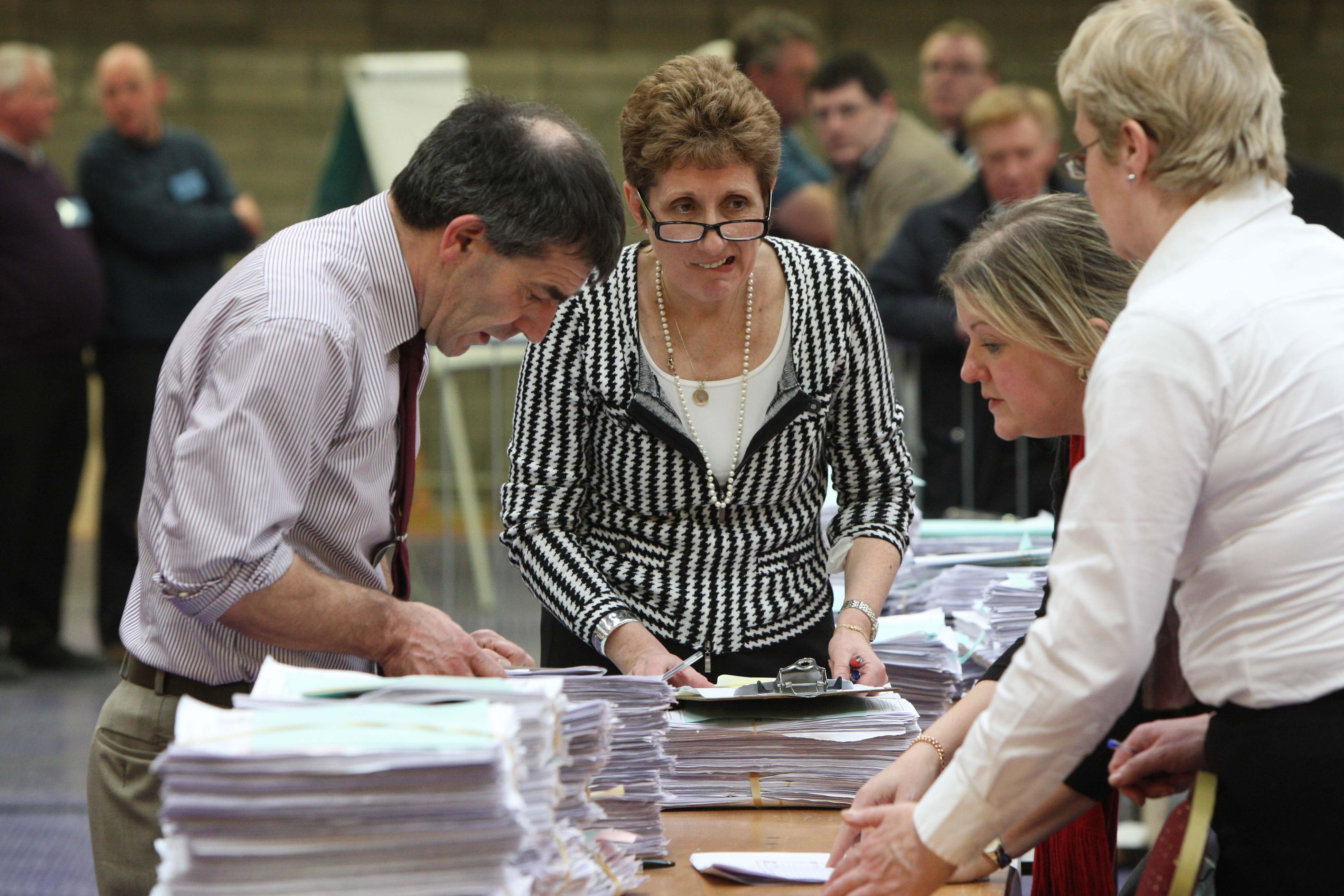 Among those on the ballot was former PD councillor from Portarlington, Eddie Fitzpatrick who ran in 2011 as an independent, polling 2,544 number ones.
He would later join Fianna Fáil and contest the 2016 election alongside Barry Cowen in 2016, narrowly losing out on a seat by just 170 votes to Sinn Féin's, Carol Nolan.
There are 15 candidates contesting Laois-Offaly on February 8 in the 2020 General Election.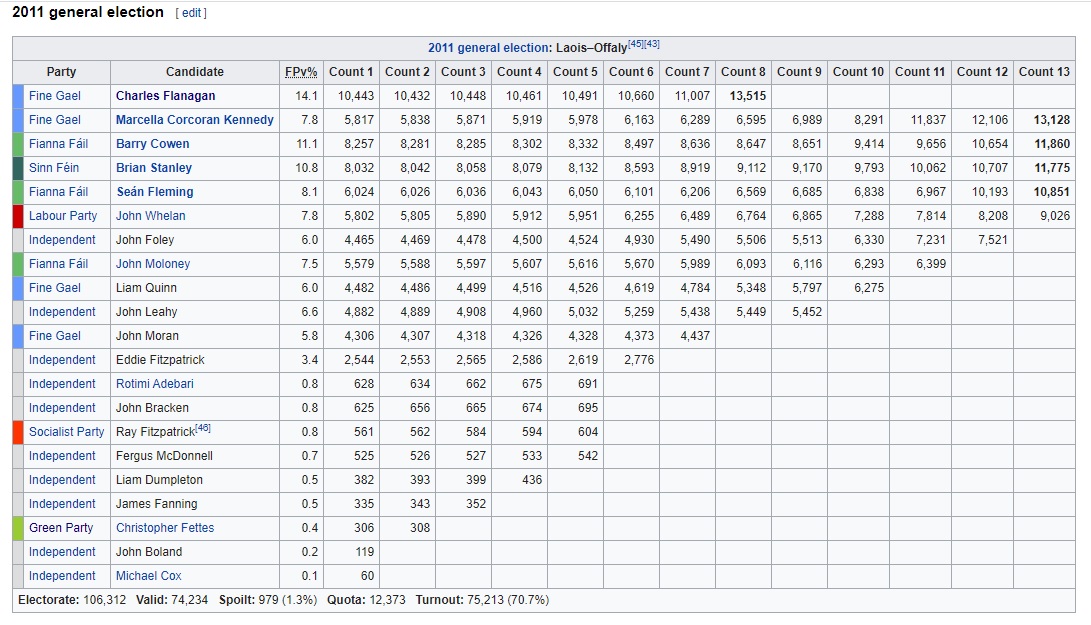 SEE ALSO – Check out all our 2020 General Election coverage here