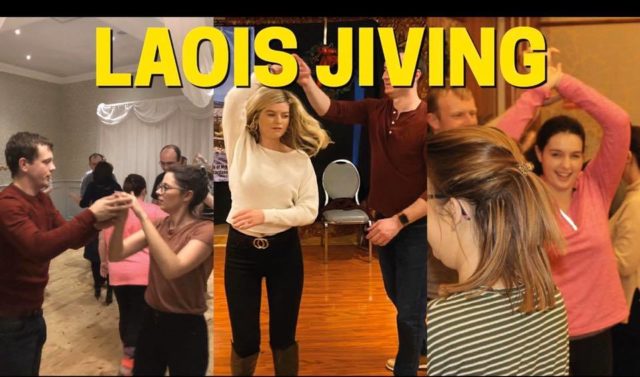 How many times have you been in a social setting and wished that you could dance properly?
Have you marveled at those who can jive? Would you like to learn?
Well, now you can. Tom Jive is bringing the jive to Laois where you can learn to jive in 4 weeks.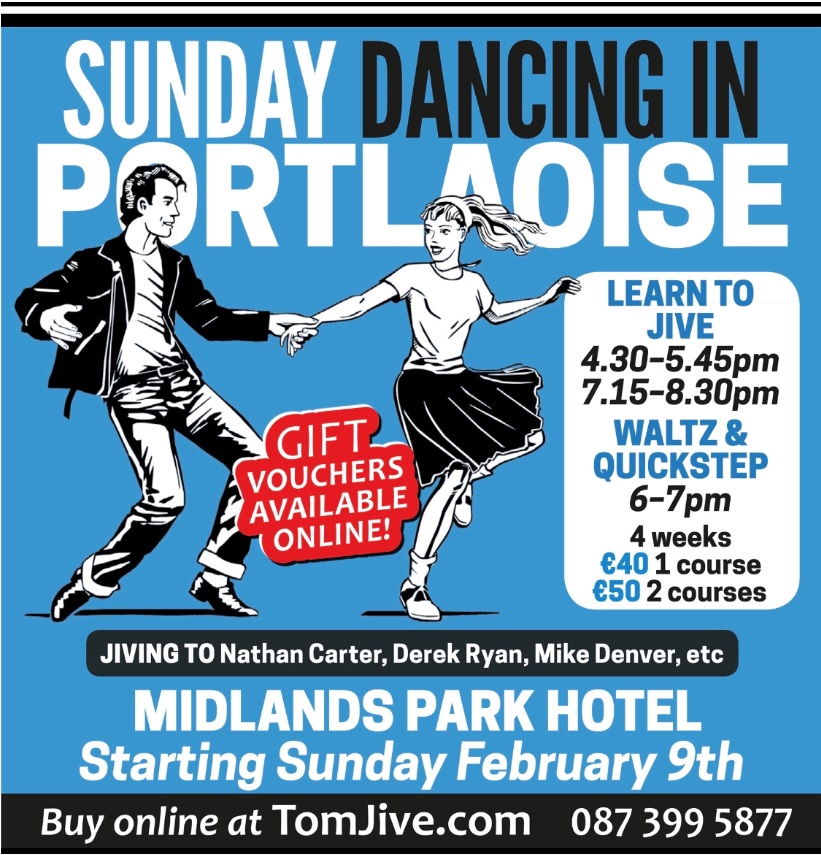 These beginner courses in the Midlands Park Hotel, starting this Sunday, February 9, will bring you from a total beginner to a confident dancer in 4 weeks. Parking in the adjacent multi-storey is free for two hours.
Class times are:
4.30pm-5.45pm – Jive Course, €40
6pm-7pm – Waltz & Quickstep Course, €40
7.15pm-8.30pm – Jive Course, €40
Take any 2 courses, €50 – book online here
No partner or experience is needed (indeed this course is for total beginners) and you'll dance away to the catchy classics from the likes of Nathan Carter, Derek Ryan and Mike Denver.
Also, beginner Waltz and Quickstep course from 6pm to 7pm so you can now do all 3 favourite dances at a wedding or social event.
For further information, contact Tom on 087 3995877. You can also visit the Facebook page – www.facebook.com/events/313829779512532
You can also check out Tom Jive on Instagram.