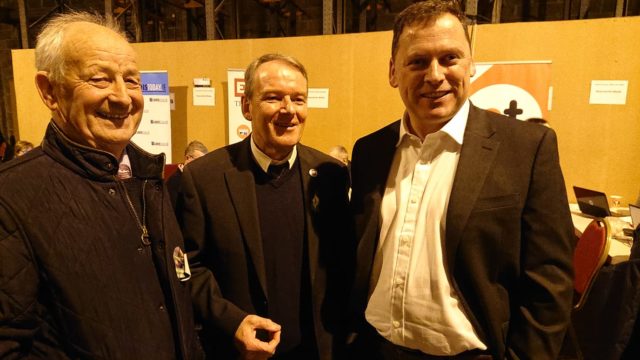 Brian Stanley's utter dominance across the Laois-Offaly constituency was nowhere more evident than in the Edenderry Municipal District as he polled more first preferences than any other candidate.
LaoisToday has seen and studied the Fine Gael tallies from all six districts in the constituency (three in both Laois and Offaly). Though not 100% accurate they do give a very good indication of voting trends.
While it was understandable that the Portlaoise-based Sinn Fein TD would do very well in Laois, he had more than 100 votes more than Barry Cowen of Fianna Fail in this area.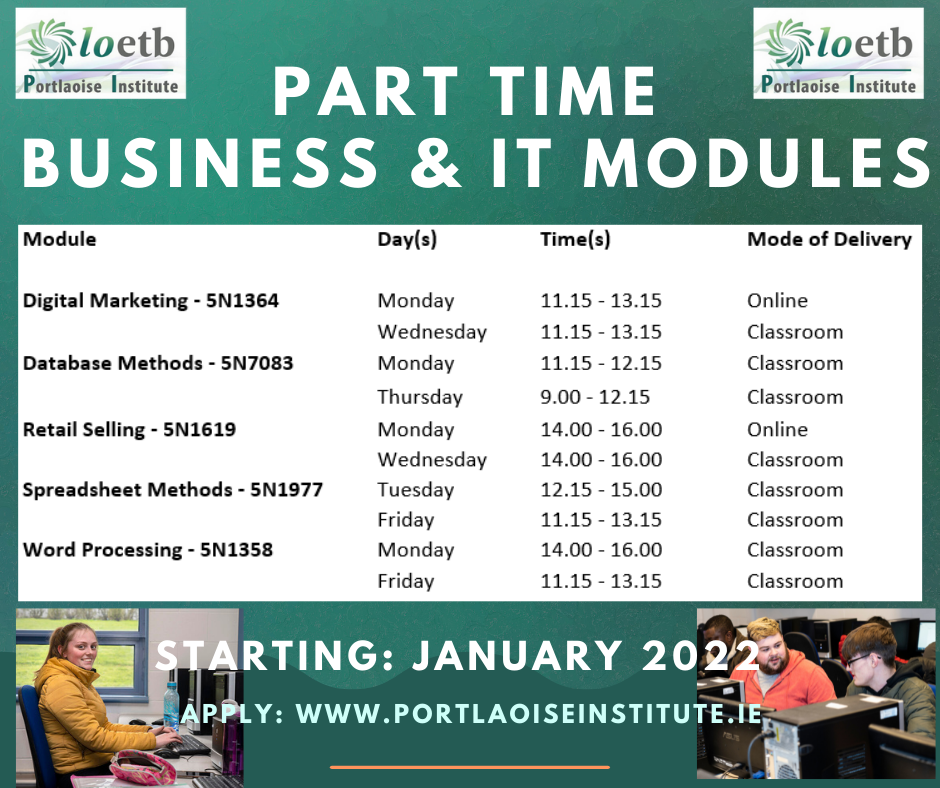 Ken Smollen, a Tullamore-based Irish Democratic Party councillor, received the next most followed by Marcella Corcoran-Kennedy of Fine Gael and the Pippa Hackett from the Green Party.
As he was in the two other Offaly areas, Charlie Flanagan was again the best-performing Laois candidate.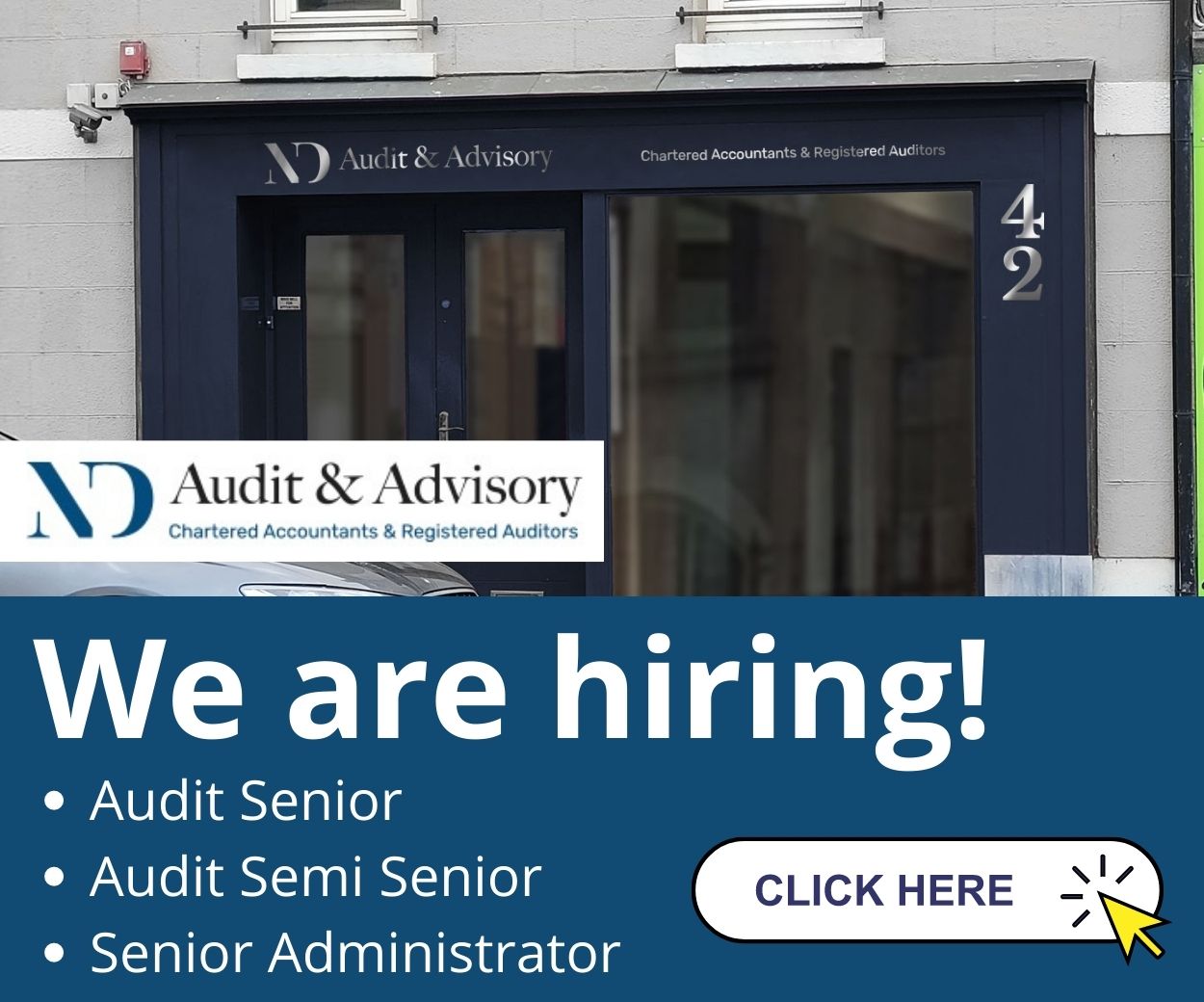 The struggle for two fancied Offaly candidates was evident here too as Peter Ormond and John Leahy got just over 400 votes between them, in sharp contrast to Ormond performed in his side of Offaly where he was the biggest vote getter.
You can check out all the areas below in full that includes the likes of Edenderry, Rhode, Cloneygowen, Walsh Island, Geashil, Daingean, Bracknagh and Ballyfore.
Edenderry area in total
Brian Stanley (Sinn Fein) – 2,279
Barry Cowen (Fianna Fail) – 2,148
Ken Smollen (Irish Democratic Party) – 1,100
Marcella Corcoran Kennedy (Fine Gael) – 870
Pippa Hackett (Green Party) – 585
Carol Nolan (Independent) – 550
Charlie Flanagan (Fine Gael) – 433
Peter Ormond (Fianna Fail) – 267
Pauline Flanagan (Fianna Fail) – 144
Sean Fleming (Fianna Fail) – 139
John Leahy (Independent) – 137
Stephen Tynan (Solidarity-People Before Profit) – 112
Noel Tuohy (Labour) – 64
John Daly (The National Party) – 48
Noel O'Rourke (Renua) – 25
Ballybryan 1
Barry Cowen (Fianna Fail) – 109
Brian Stanley (Sinn Fein) – 59
Ken Smollen (Irish Democratic Party) – 43
Marcella Corcoran Kennedy (Fine Gael) – 30
Pippa Hackett (Green Party) – 26
Carol Nolan (Independent) – 17
Charlie Flanagan (Fine Gael) – 14
Peter Ormond (Fianna Fail) – 8
Sean Fleming (Fianna Fail) – 4
Pauline Flanagan (Fianna Fail) – 3
Stephen Tynan (Solidarity-People Before Profit) – 2
John Daly (The National Party) – 1
John Leahy (Independent) – 1
Noel O'Rourke (Renua) – 1
Noel Tuohy (Labour) – 0
Ballybryan 2
Brian Stanley (Sinn Fein) – 56
Barry Cowen (Fianna Fail) – 52
Ken Smollen (Irish Democratic Party) – 31
Marcella Corcoran Kennedy (Fine Gael) – 31
Carol Nolan (Independent) – 21
Pippa Hackett (Green Party) – 19
Charlie Flanagan (Fine Gael) – 11
Sean Fleming (Fianna Fail) – 6
Peter Ormond (Fianna Fail) – 5
Noel Tuohy (Labour) – 3
Stephen Tynan (Solidarity-People Before Profit) – 3
John Leahy (Independent) – 1
Noel O'Rourke (Renua) – 1
Pauline Flanagan (Fianna Fail) – 0
Ballyfore
Brian Stanley (Sinn Fein) – 95
Barry Cowen (Fianna Fail) – 88
Ken Smollen (Irish Democratic Party) – 65
Marcella Corcoran Kennedy (Fine Gael) – 55
Carol Nolan (Independent) – 30
Pippa Hackett (Green Party) – 29
Peter Ormond (Fianna Fail) – 17
Charlie Flanagan (Fine Gael) – 16
Sean Fleming (Fianna Fail) – 9
Stephen Tynan (Solidarity-People Before Profit) – 6
John Leahy (Independent) – 5
Pauline Flanagan (Fianna Fail) – 3
Noel O'Rourke (Renua) – 1
Noel Tuohy (Labour) – 1
John Daly (The National Party) – 0
Bracknagh 1
Barry Cowen (Fianna Fail) – 88
Brian Stanley (Sinn Fein) – 86
Charlie Flanagan (Fine Gael) – 40
Marcella Corcoran Kennedy (Fine Gael) – 38
Pippa Hackett (Green Party) – 20
Peter Ormond (Fianna Fail) – 18
Ken Smollen (Irish Democratic Party) – 13
Sean Fleming (Fianna Fail) – 12
Carol Nolan (Independent) – 5
John Daly (The National Party) – 4
Stephen Tynan (Solidarity-People Before Profit) – 3
Pauline Flanagan (Fianna Fail) – 2
John Leahy (Independent) – 2
Noel O'Rourke (Renua) – 2
Noel Tuohy (Labour) – 2
Bracknagh 2
Barry Cowen (Fianna Fail) – 52
Brian Stanley (Sinn Fein) – 49
Charlie Flanagan (Fine Gael) – 26
Pippa Hackett (Green Party) – 18
Marcella Corcoran Kennedy (Fine Gael) – 14
Peter Ormond (Fianna Fail) – 11
Ken Smollen (Irish Democratic Party) – 10
Carol Nolan (Independent) – 10
John Leahy (Independent) – 5
Pauline Flanagan (Fianna Fail) – 3
Noel Tuohy (Labour) – 3
Sean Fleming (Fianna Fail) – 2
Noel O'Rourke (Renua) – 2
Stephen Tynan (Solidarity-People Before Profit) – 1
John Daly (The National Party) – 0
Clonbullogue
Barry Cowen (Fianna Fail) – 113
Brian Stanley (Sinn Fein) – 75
Marcella Corcoran Kennedy (Fine Gael) – 46
Pippa Hackett (Green Party) – 27
Ken Smollen (Irish Democratic Party) – 25
Charlie Flanagan (Fine Gael) – 25
Carol Nolan (Independent) – 24
Peter Ormond (Fianna Fail) – 11
Sean Fleming (Fianna Fail) – 8
Stephen Tynan (Solidarity-People Before Profit) – 7
John Leahy (Independent) – 3
Noel Tuohy (Labour) – 3
Pauline Flanagan (Fianna Fail) – 2
John Daly (The National Party) – 1
Noel O'Rourke (Renua) – 0
Cloneygowan
Barry Cowen (Fianna Fail) – 110
Brian Stanley (Sinn Fein) – 105
Marcella Corcoran Kennedy (Fine Gael) – 47
Pippa Hackett (Green Party) – 47
Charlie Flanagan (Fine Gael) – 47
Carol Nolan (Independent) – 32
Ken Smollen (Irish Democratic Party) – 28
Peter Ormond (Fianna Fail) – 16
Stephen Tynan (Solidarity-People Before Profit) – 11
John Leahy (Independent) – 11
Sean Fleming (Fianna Fail) – 9
Pauline Flanagan (Fianna Fail) – 6
Noel O'Rourke (Renua) – 5
Noel Tuohy (Labour) – 3
John Daly (The National Party) – 2
Cloneyhurke
Pauline Flanagan (Fianna Fail) – 91
Brian Stanley (Sinn Fein) – 70
Barry Cowen (Fianna Fail) – 61
Charlie Flanagan (Fine Gael) – 57
Carol Nolan (Independent) – 37
Pippa Hackett (Green Party) – 30
Sean Fleming (Fianna Fail) – 26
Marcella Corcoran Kennedy (Fine Gael) – 22
Peter Ormond (Fianna Fail) – 17
Noel Tuohy (Labour) – 8
Stephen Tynan (Solidarity-People Before Profit) – 8
Ken Smollen (Irish Democratic Party) – 4
John Leahy (Independent) – 4
John Daly (The National Party) – 3
Noel O'Rourke (Renua) – 0
Croghan
Barry Cowen (Fianna Fail) – 74
Brian Stanley (Sinn Fein) – 54
Carol Nolan (Independent) – 29
Marcella Corcoran Kennedy (Fine Gael) – 21
Ken Smollen (Irish Democratic Party) – 19
Charlie Flanagan (Fine Gael) – 10
Pippa Hackett (Green Party) – 9
John Leahy (Independent) – 3
Pauline Flanagan (Fianna Fail) – 3
Peter Ormond (Fianna Fail) – 2
Sean Fleming (Fianna Fail) – 2
Stephen Tynan (Solidarity-People Before Profit) – 2
Noel Tuohy (Labour) – 2
John Daly (The National Party) – 1
Noel O'Rourke (Renua) – 0
Daingean 1
Barry Cowen (Fianna Fail) – 141
Brian Stanley (Sinn Fein) – 124
Ken Smollen (Irish Democratic Party) – 56
Carol Nolan (Independent) – 42
Marcella Corcoran Kennedy (Fine Gael) – 41
Pippa Hackett (Green Party) – 28
Charlie Flanagan (Fine Gael) – 17
Peter Ormond (Fianna Fail) – 14
John Leahy (Independent) – 10
John Daly (The National Party) – 9
Sean Fleming (Fianna Fail) – 6
Noel Tuohy (Labour) – 4
Stephen Tynan (Solidarity-People Before Profit) – 3
Pauline Flanagan (Fianna Fail) – 2
Noel O'Rourke (Renua) – 1
Daingean 2
Brian Stanley (Sinn Fein) – 111
Ken Smollen (Irish Democratic Party) – 83
Barry Cowen (Fianna Fail) – 72
Marcella Corcoran Kennedy (Fine Gael) – 26
Pippa Hackett (Green Party) – 21
Carol Nolan (Independent) – 10
Peter Ormond (Fianna Fail) – 7
Stephen Tynan (Solidarity-People Before Profit) – 5
John Leahy (Independent) – 5
Charlie Flanagan (Fine Gael) – 4
Pauline Flanagan (Fianna Fail) – 4
Sean Fleming (Fianna Fail) – 2
John Daly (The National Party) – 2
Noel O'Rourke (Renua) – 2
Noel Tuohy (Labour) – 1
Edenderry School 1
Brian Stanley (Sinn Fein) – 96
Barry Cowen (Fianna Fail) – 72
Marcella Corcoran Kennedy (Fine Gael) – 59
Ken Smollen (Irish Democratic Party) – 43
Pippa Hackett (Green Party) – 29
Carol Nolan (Independent) – 19
Peter Ormond (Fianna Fail) – 13
Charlie Flanagan (Fine Gael) – 8
John Daly (The National Party) – 6
Sean Fleming (Fianna Fail) – 5
John Leahy (Independent) – 4
Noel O'Rourke (Renua) – 3
Stephen Tynan (Solidarity-People Before Profit) – 3
Noel Tuohy (Labour) – 2
Pauline Flanagan (Fianna Fail) – 1
Edenderry School 2
Brian Stanley (Sinn Fein) – 111
Ken Smollen (Irish Democratic Party) – 83
Barry Cowen (Fianna Fail) – 72
Marcella Corcoran Kennedy (Fine Gael) – 26
Pippa Hackett (Green Party) – 21
Carol Nolan (Independent) – 10
Peter Ormond (Fianna Fail) – 7
John Leahy (Independent) – 5
Stephen Tynan (Solidarity-People Before Profit) – 5
Charlie Flanagan (Fine Gael) – 4
Pauline Flanagan (Fianna Fail) – 4
Sean Fleming (Fianna Fail) – 2
John Daly (The National Party) – 2
Noel O'Rourke (Renua) – 2
Noel Tuohy (Labour) – 1
Edenderry School 3
Barry Cowen (Fianna Fail) – 96
Ken Smollen (Irish Democratic Party) – 93
Brian Stanley (Sinn Fein) – 92
Marcella Corcoran Kennedy (Fine Gael) – 66
Pippa Hackett (Green Party) – 31
Carol Nolan (Independent) – 22
Peter Ormond (Fianna Fail) – 14
Charlie Flanagan (Fine Gael) – 8
Stephen Tynan (Solidarity-People Before Profit) – 5
Noel Tuohy (Labour) – 5
John Daly (The National Party) – 3
Sean Fleming (Fianna Fail) – 3
John Leahy (Independent) – 1
Pauline Flanagan (Fianna Fail) – 0
Noel O'Rourke (Renua) – 0
Edenderry School 4
Brian Stanley (Sinn Fein) – 127
Barry Cowen (Fianna Fail) – 74
Ken Smollen (Irish Democratic Party) – 72
Marcella Corcoran Kennedy (Fine Gael) – 30
Pippa Hackett (Green Party) – 21
Carol Nolan (Independent) – 14
Charlie Flanagan (Fine Gael) – 11
John Leahy (Independent) – 6
Peter Ormond (Fianna Fail) – 5
Sean Fleming (Fianna Fail) – 4
Stephen Tynan (Solidarity-People Before Profit) – 4
John Daly (The National Party) – 3
Noel Tuohy (Labour) – 2
Pauline Flanagan (Fianna Fail) – 1
Noel O'Rourke (Renua) – 1
Edenderry Library 1
Brian Stanley (Sinn Fein) – 116
Barry Cowen (Fianna Fail) – 45
Ken Smollen (Irish Democratic Party) – 42
Stephen Tynan (Solidarity-People Before Profit) – 18
Marcella Corcoran Kennedy (Fine Gael) – 14
Carol Nolan (Independent) – 11
Pippa Hackett (Green Party) – 6
John Leahy (Independent) – 4
Charlie Flanagan (Fine Gael) – 3
Peter Ormond (Fianna Fail) – 2
Noel Tuohy (Labour) – 2
Pauline Flanagan (Fianna Fail) – 2
Sean Fleming (Fianna Fail) – 0
John Daly (The National Party) – 0
Noel O'Rourke (Renua) – 0
Edenderry Library 2
Brian Stanley (Sinn Fein) – 88
Barry Cowen (Fianna Fail) – 51
Ken Smollen (Irish Democratic Party) – 75
Marcella Corcoran Kennedy (Fine Gael) – 11
Sean Fleming (Fianna Fail) – 11
Carol Nolan (Independent) – 7
Peter Ormond (Fianna Fail) – 5
Pippa Hackett (Green Party) – 4
Charlie Flanagan (Fine Gael) – 1
Stephen Tynan (Solidarity-People Before Profit) – 1
John Daly (The National Party) – 1
John Leahy (Independent) – 1
Noel Tuohy (Labour) – 0
Pauline Flanagan (Fianna Fail) – 0
Noel O'Rourke (Renua) – 0
Edenderry Town Hall
Brian Stanley (Sinn Fein) – 169
Barry Cowen (Fianna Fail) – 58
Ken Smollen (Irish Democratic Party) – 83
Marcella Corcoran Kennedy (Fine Gael) – 30
Pippa Hackett (Green Party) – 12
Carol Nolan (Independent) – 12
Charlie Flanagan (Fine Gael) – 9
Peter Ormond (Fianna Fail) – 4
Stephen Tynan (Solidarity-People Before Profit) – 3
John Leahy (Independent) – 2
Noel Tuohy (Labour) – 2
John Daly (The National Party) – 2
Pauline Flanagan (Fianna Fail) – 1
Sean Fleming (Fianna Fail) – 1
Noel O'Rourke (Renua) – 0
Edenderry School 5
Barry Cowen (Fianna Fail) – 115
Brian Stanley (Sinn Fein) – 82
Marcella Corcoran Kennedy (Fine Gael) – 81
Ken Smollen (Irish Democratic Party) – 42
Pippa Hackett (Green Party) – 38
Carol Nolan (Independent) – 23
Charlie Flanagan (Fine Gael) – 20
Peter Ormond (Fianna Fail) – 16
John Leahy (Independent) – 9
John Daly (The National Party) – 3
Sean Fleming (Fianna Fail) – 2
Noel Tuohy (Labour) – 2
Pauline Flanagan (Fianna Fail) – 2
Stephen Tynan (Solidarity-People Before Profit) – 0
Noel O'Rourke (Renua) – 0
Rhode 1
Brian Stanley (Sinn Fein) – 87
Barry Cowen (Fianna Fail) – 80
Ken Smollen (Irish Democratic Party) – 53
Carol Nolan (Independent) – 19
Pippa Hackett (Green Party) – 13
Charlie Flanagan (Fine Gael) – 11
Marcella Corcoran Kennedy (Fine Gael) – 10
Peter Ormond (Fianna Fail) – 5
Stephen Tynan (Solidarity-People Before Profit) – 4
Sean Fleming (Fianna Fail) – 3
John Leahy (Independent) – 3
John Daly (The National Party) – 3
Noel Tuohy (Labour) – 1
Pauline Flanagan (Fianna Fail) – 0
Noel O'Rourke (Renua) – 0
Rhode 2
Brian Stanley (Sinn Fein) – 88
Barry Cowen (Fianna Fail) – 84
Carol Nolan (Independent) – 39
Marcella Corcoran Kennedy (Fine Gael) – 35
Ken Smollen (Irish Democratic Party) – 34
Pippa Hackett (Green Party) – 17
Charlie Flanagan (Fine Gael) – 15
Peter Ormond (Fianna Fail) – 6
Noel Tuohy (Labour) – 4
Sean Fleming (Fianna Fail) – 2
Stephen Tynan (Solidarity-People Before Profit) – 1
John Leahy (Independent) – 1
Pauline Flanagan (Fianna Fail) – 1
Noel O'Rourke (Renua) – 1
John Daly (The National Party) – 0
Walsh Island
Brian Stanley (Sinn Fein) – 149
Barry Cowen (Fianna Fail) – 129
Ken Smollen (Irish Democratic Party) – 34
Marcella Corcoran Kennedy (Fine Gael) – 27
Carol Nolan (Independent) – 24
Pippa Hackett (Green Party) – 22
Charlie Flanagan (Fine Gael) – 18
Peter Ormond (Fianna Fail) – 13
John Leahy (Independent) – 12
Sean Fleming (Fianna Fail) – 8
Pauline Flanagan (Fianna Fail) – 5
Stephen Tynan (Solidarity-People Before Profit) – 3
Noel O'Rourke (Renua) – 1
Noel Tuohy (Labour) – 0
John Daly (The National Party) – 0
Geashil
Barry Cowen (Fianna Fail) – 115
Brian Stanley (Sinn Fein) – 60
Pippa Hackett (Green Party) – 44
Marcella Corcoran Kennedy (Fine Gael) – 24
Ken Smollen (Irish Democratic Party) – 24
Carol Nolan (Independent) – 21
Charlie Flanagan (Fine Gael) – 18
John Leahy (Independent) – 17
Peter Ormond (Fianna Fail) – 12
Noel Tuohy (Labour) – 6
Stephen Tynan (Solidarity-People Before Profit) – 4
Pauline Flanagan (Fianna Fail) – 4
Sean Fleming (Fianna Fail) – 3
Noel O'Rourke (Renua) – 1
John Daly (The National Party) – 0
Ballinagar
Barry Cowen (Fianna Fail) – 113
Brian Stanley (Sinn Fein) – 78
Carol Nolan (Independent) – 46
Marcella Corcoran Kennedy (Fine Gael) – 44
Pippa Hackett (Green Party) – 32
Ken Smollen (Irish Democratic Party) – 28
Charlie Flanagan (Fine Gael) – 22
Peter Ormond (Fianna Fail) – 22
John Leahy (Independent) – 14
Sean Fleming (Fianna Fail) – 7
Stephen Tynan (Solidarity-People Before Profit) – 5
Noel Tuohy (Labour) – 3
Pauline Flanagan (Fianna Fail) – 3
John Daly (The National Party) – 2
Noel O'Rourke (Renua) – 1
Kilmurray
Barry Cowen (Fianna Fail) – 84
Brian Stanley (Sinn Fein) – 52
Marcella Corcoran Kennedy (Fine Gael) – 42
Carol Nolan (Independent) – 26
Pippa Hackett (Green Party) – 21
Charlie Flanagan (Fine Gael) – 18
Ken Smollen (Irish Democratic Party) – 17
Peter Ormond (Fianna Fail) – 17
John Leahy (Independent) – 8
Stephen Tynan (Solidarity-People Before Profit) – 5
Noel Tuohy (Labour) – 4
Sean Fleming (Fianna Fail) – 2
Pauline Flanagan (Fianna Fail) – 1
John Daly (The National Party) – 0
Noel O'Rourke (Renua) – 0
SEE ALSO – How all the areas in the Laois-Offaly constituency voted in the General Election