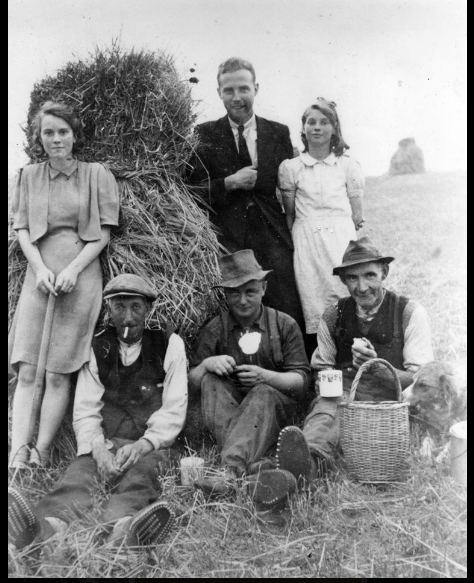 John F Headen from Timahoe is well-versed in local history and times gone by. In the first of his columns for LaoisToday, he writes about some of the rituals from the 1950s and beyond, on the back of an old black and white image from a farm in Cullohill.
---
A nice harvest scene from Tom Collier's farm at Cullohill in the 1950s, all the helpers at the stacking of the sheafs of corn into cornstacks having a welcome break and some a cup of tea – Nancy Collier, Fr Willie Treacy (a priest home from the USA on holidays), Kitty Collier, Joe Sullivan, Tom Collier, and Lar Phelan.
It's an interesting photo, because if you compare the hobnail boots of Joe Sullivan and Lar Phelan you will see a very different stud pattern and it would be safe to assume that Joe Sullivan walked everywhere and lived near the village whereas Lar Phelan only had side studs which was typical of a man that rode a bike.
To prevent wear on the leather soles while mounting or dismounting the bike he just had stud where the leather met the ground first.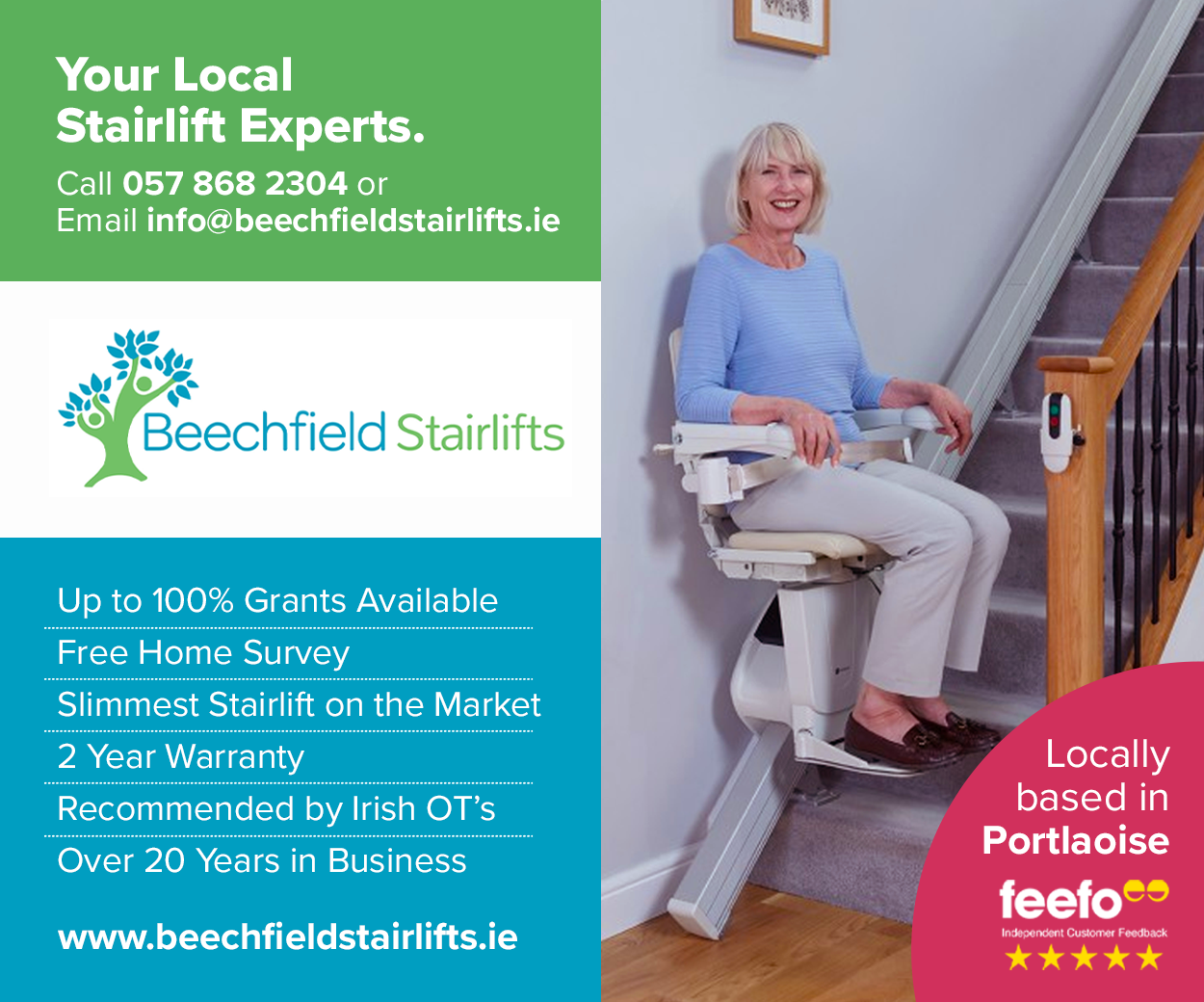 Joe Sullivan's stud pattern was one commonly used by marching armies complete with toe and heel irons and could be bought up until the 1970s on a sheet of cardboard with each stud in the correct position.
Saturday night was the night for inspecting the soles of the boots and shoes for wear and replacing missing studs and also for waterproofing the Hobnails with Dubbin.
Dubbin could be bought in tins or it could be made at home by mixing one pint of Neatsfoot Oil with two pounds in weight of melted lard.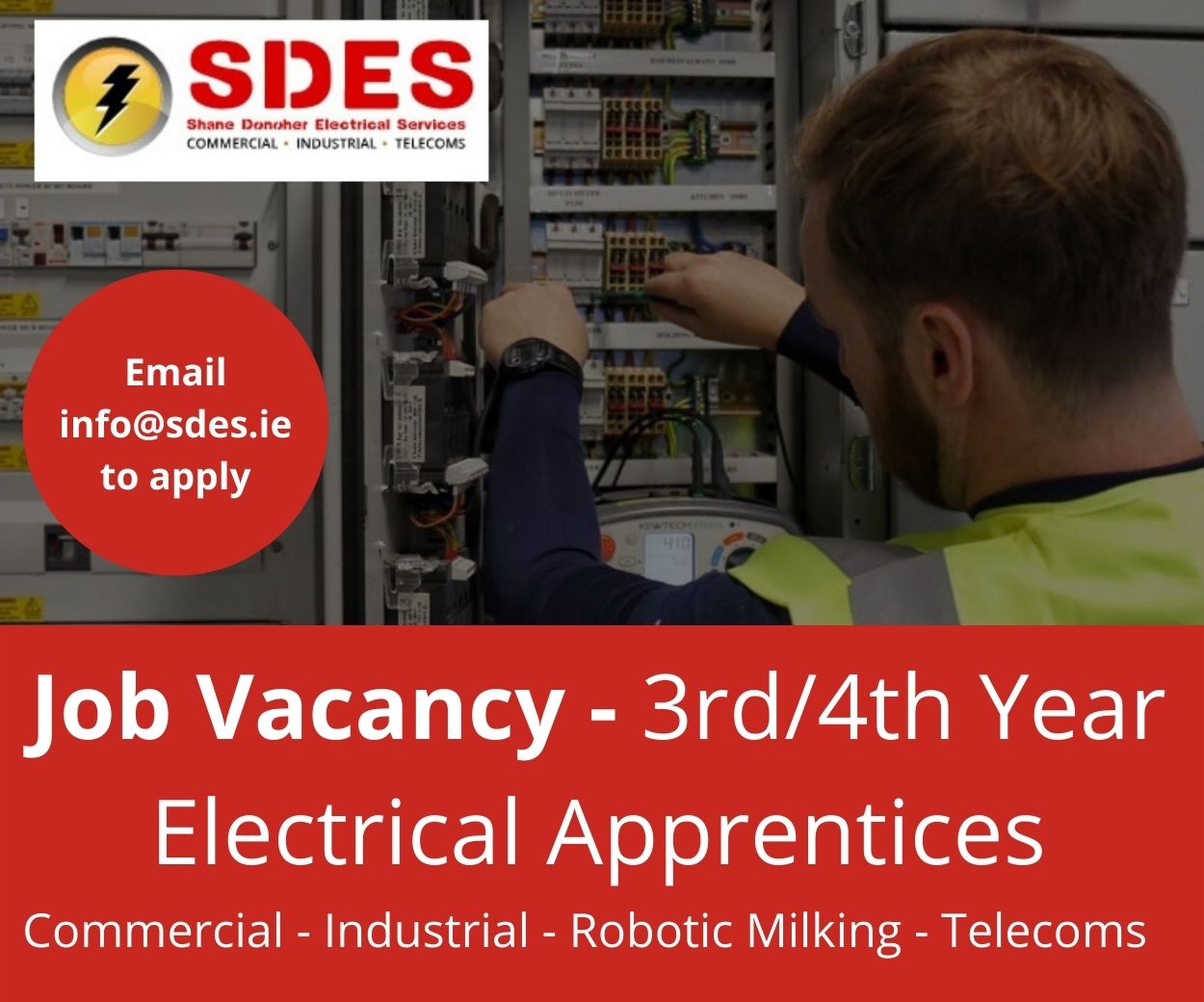 Neatsfoot Oil was obtained from the boiling of shin bones of cattle and was sold in Gannon's Chemist shop in Portlaoise for three shillings and six pence for a pint bottle.
Dubbin would be liberally applied to the Hobnail with a brush and left overnight near the fire the Hobnail would be filled with a crumpled old newspaper.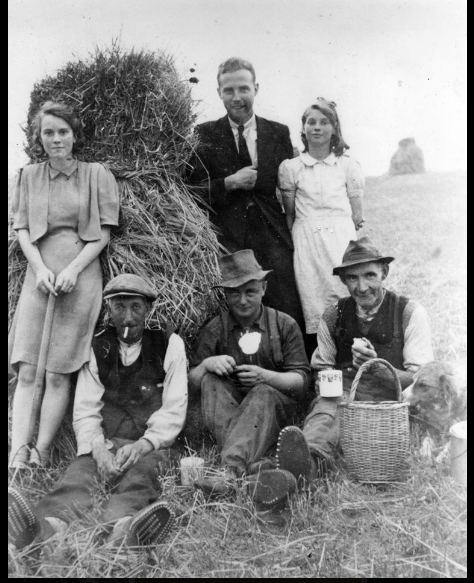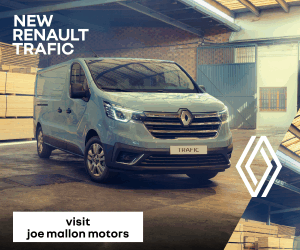 SEE ALSO – Tom Mulhall: Recalling the glory days of the Montague Hotel