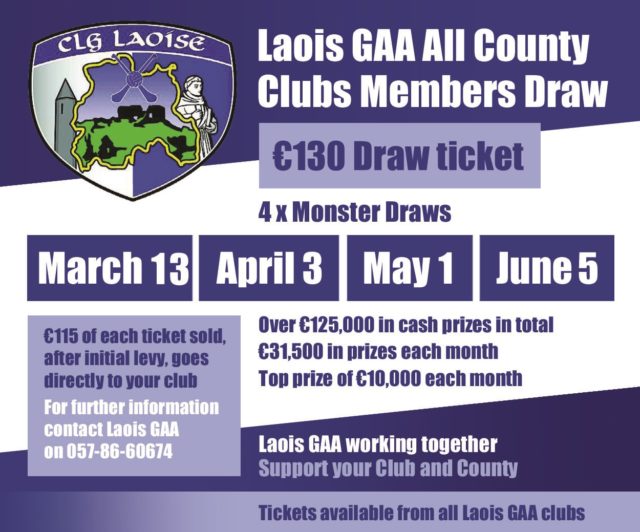 The first of the annual Laois GAA County Board €130 ticket draws has been postponed by a week because of a clash with the Leinster U-20 football final.
The draw, which is a huge fundraiser for all the clubs in the county, sees a monthly draw in March, April, May and June with a €10,000 top prize each month.
The March draw was due to be held this Friday, March 6, in the LOETB Centre of Excellence but that now clashes directly with the Leinster U-20 football final in Carlow where Laois are taking on Dublin.
The first draw in particular comes with a heavy workload for club and county officials and logistically having it at the same time as the U-20 game would have been problematic.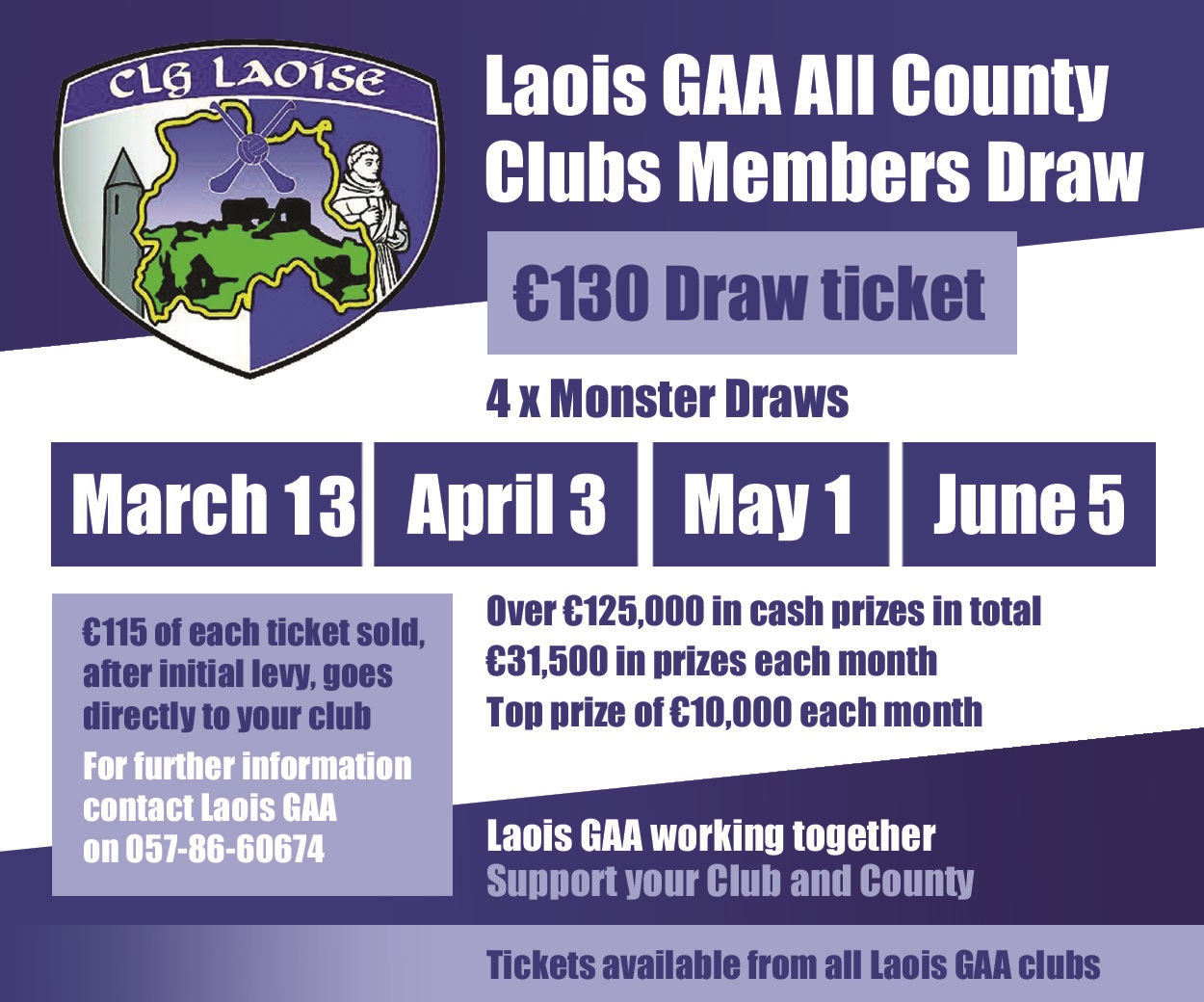 Because of that it has been put back by a week to Friday, March 13. The other monthly draws will remain in their scheduled dates on the first Friday of each month – April 3, May 1 and June 5.
The postponement may be a help to clubs in selling extra tickets.
For many clubs, these tickets are the clubs main fundraiser for the year. Each club, depending on their status, has an initial levy that they must sell, but, after that has been reached, almost 90 per cent of the money generated from each ticket goes back to the club.
So for example, if your club sells 100 tickets, then it generates €11,500 for itself.
For further information please contact any committee member of your local GAA club or the Laois GAA Office (057-86-60674)
List of prizes:
1st – €10,000
2nd – €5,000
3rd – €3,000
4th – €1,500
5th – €1,500
6th – €1,000
x 9 prizes of €500
x 20 prizes of €250
SEE ALSO – Support your local club through annual Laois GAA draw