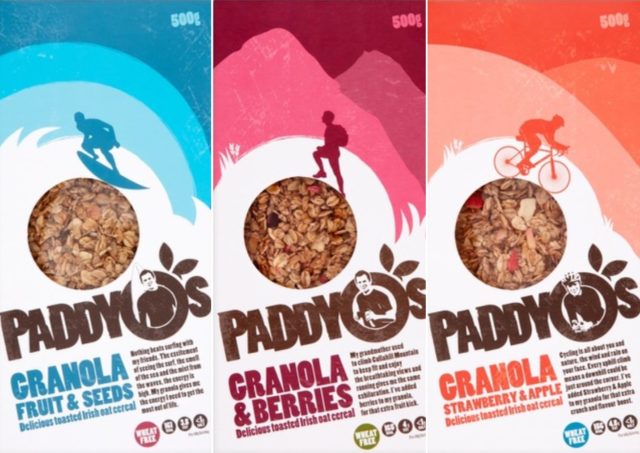 In these unprecedented times, many of our smaller businesses have been deeply affected, one such business is PaddyO's Cereals in Cullohill, Laois.
Paddy reached out and is offering our LaoisToday community a 25% discount on his healthy range of breakfast cereal, granola, through his online shop.
All Paddy's Cereal products will be available for delivery to your door.
Paddy thanks our community for your support. Discount code 'Laoistoday" 
You can shop online at www.shoppaddyos.com
Like most businesses Paddy O's Cereals started in humble surroundings: his mother's kitchen in the house he grew up in in Cullohill.
Now Paddy O's Cereals is a well-known brand, stocked in all the main supermarkets.
It also has a food service side that sees him supply a lot of the top hotels in Ireland and everything from the Garda Training College in Templemore to many of the Army barracks around the country.
You can read his full business story in our 2017 Sunday Interview: Paddy O's – from his mother's kitchen to one of the country's top cereal producers