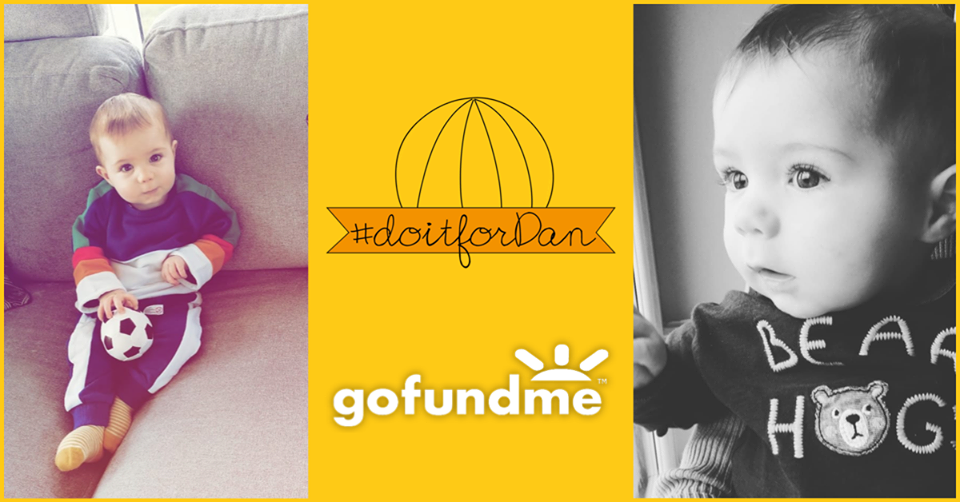 The feature of this week's Sporting Memories interview is former Laois football goalkeeper Fergal Byron from Courtwood.
Byron, who is now a member of Laois County Board, made his Laois U-21 debut when he was only 16 and later went on to play for the Laois seniors from 1997 to 2007 when he played in 43 consecutive games.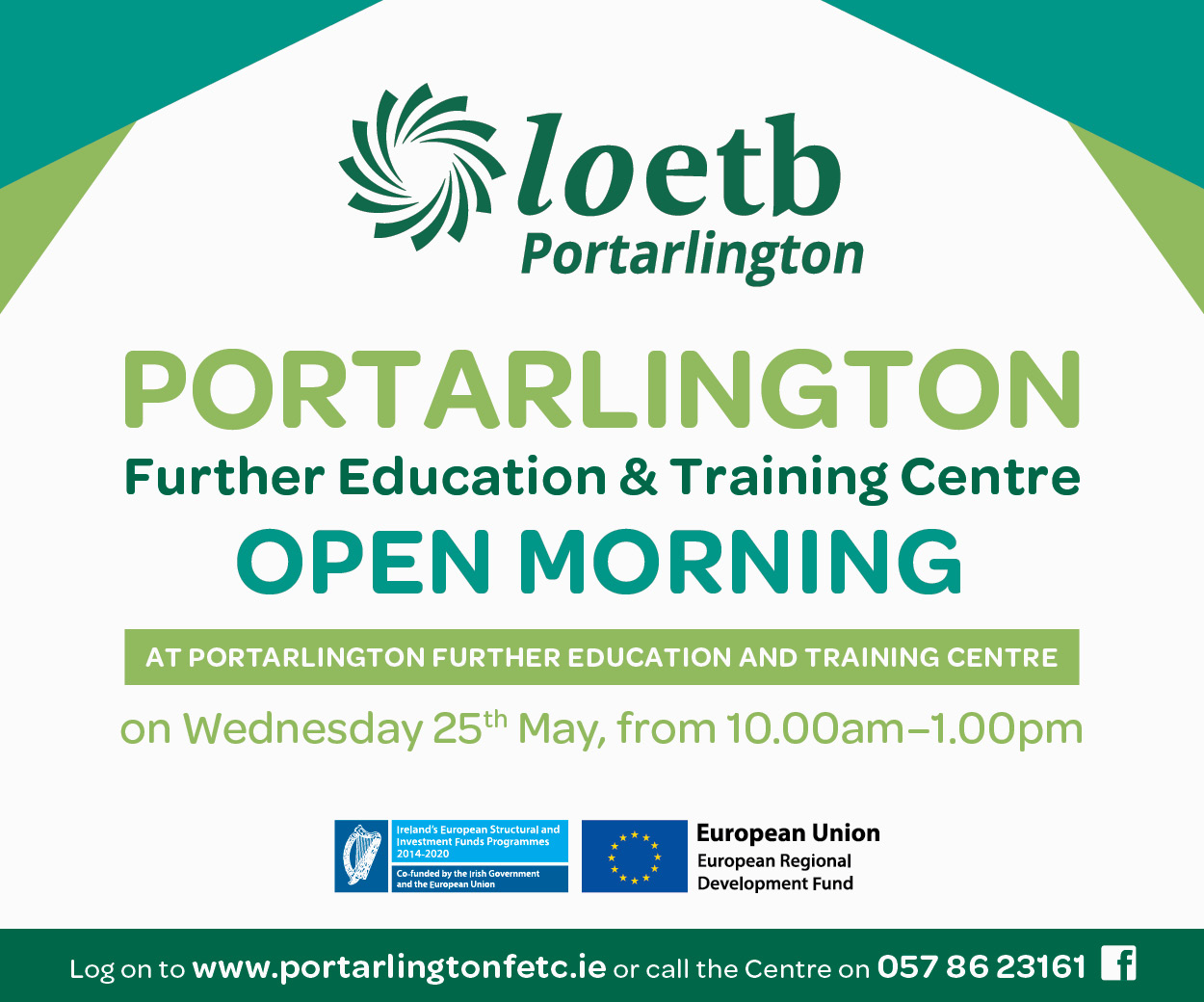 A Leinster U-21 winner as an outfield player in 1994, he was a key member of the 2003 Leinster winning team when he was also honoured as an All Star.
As well as that Leinster senior and U-21 medals he also won a Laois U-21 and two Laois minor 'B' medals. "When you have won as little as I have, they all count," he jokes.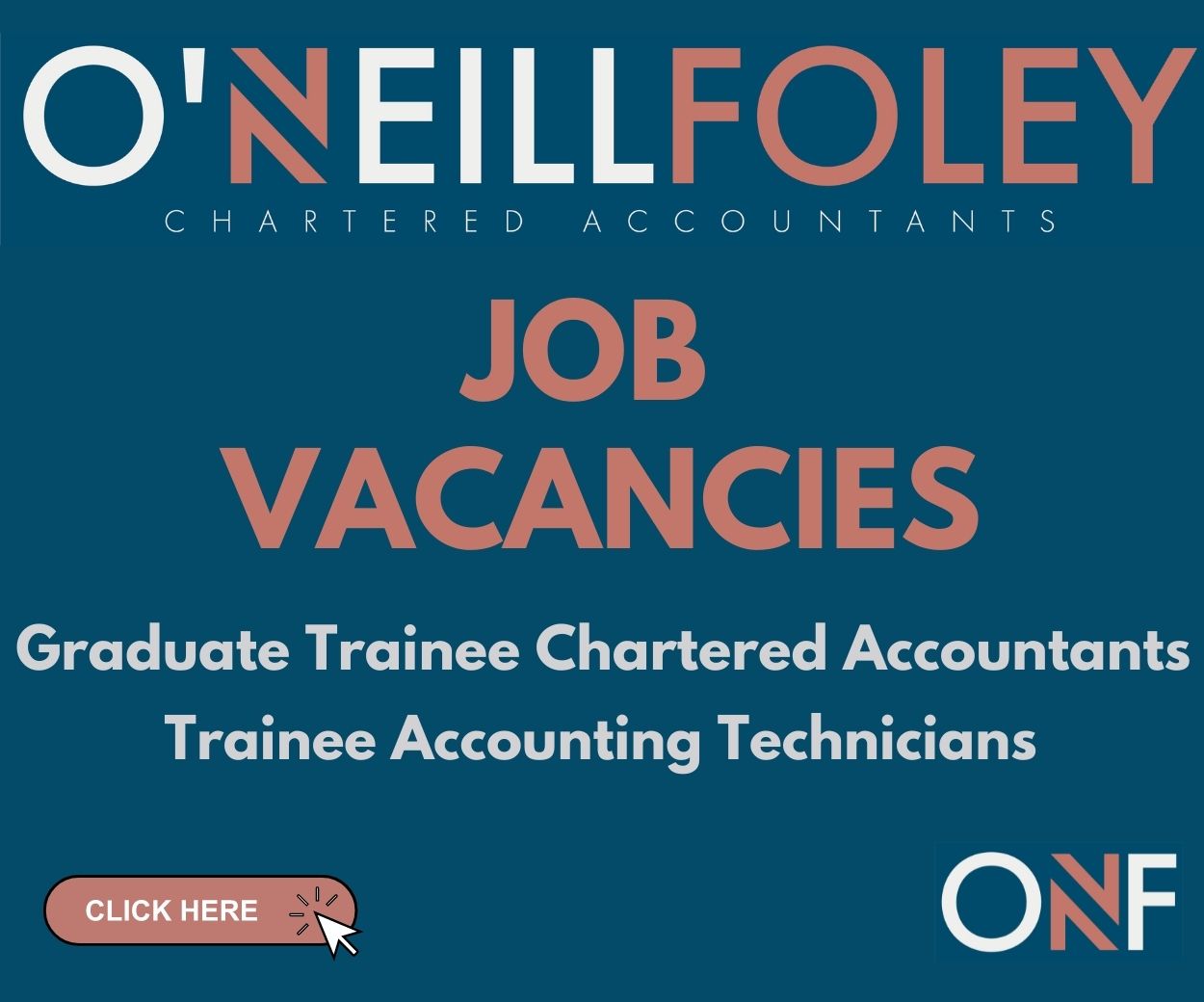 In this interview he remembers his early days playing football in Rath NS, breaking through to play with Laois, why he'd have loved to have played rugby and what it's like watching his son Matthew follow in his footsteps by playing in goals for Laois.
What's your earliest football memory?
My earliest football memory is probably with Rath school, at the time like today but on a far smaller scale we used to have Denis Lalor from the Heath come in to our school to help develop our skills. It was the highlight of our week.
We also got to a Cumann Na mBunscoil final which was held in O'Moore Park and was probably my first time to play there. It was against Arles and unfortunately we lost which was due to the fact that Arles had a giant of a young man playing for them at the time known today as PJ Kennedy.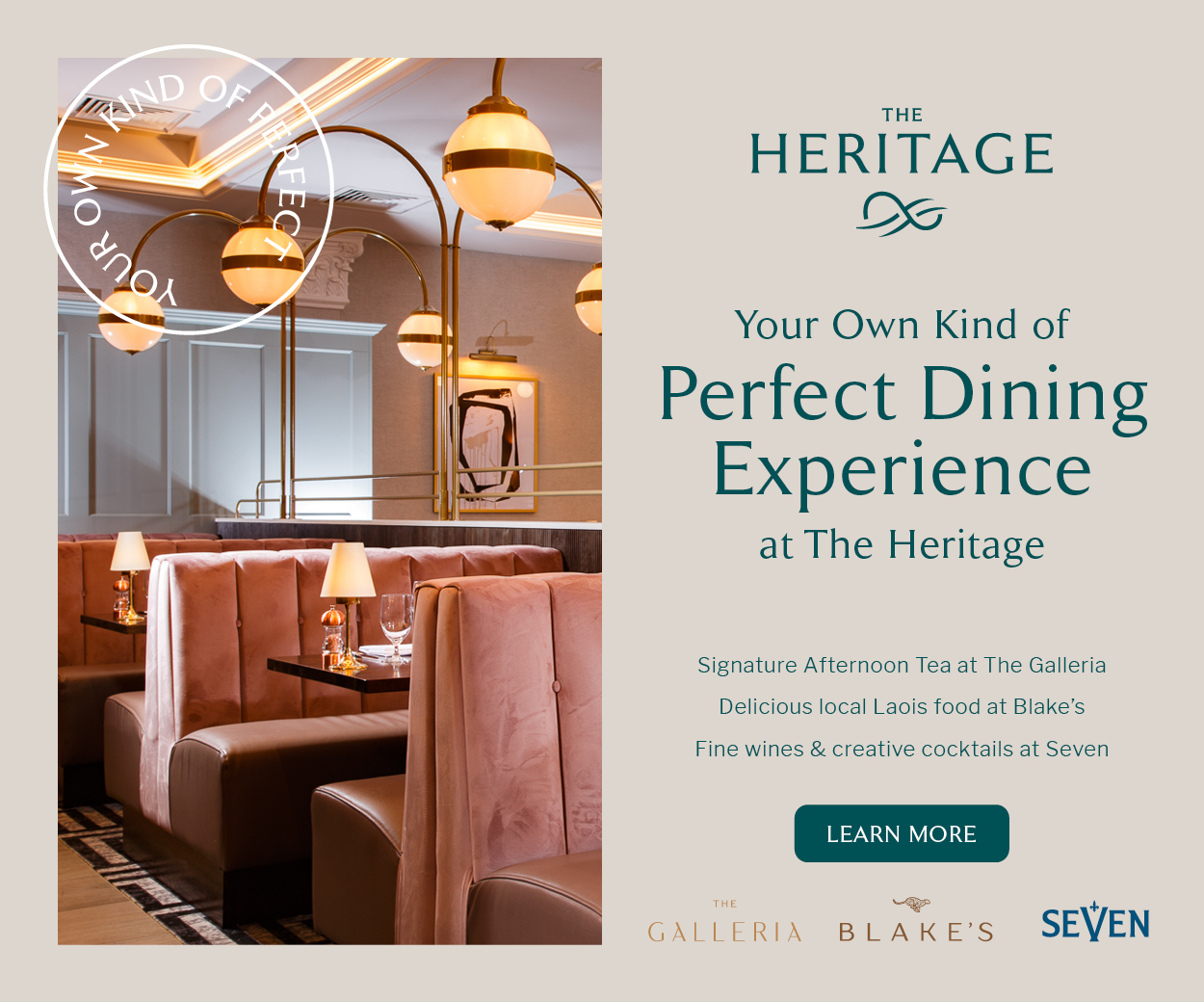 Do you remember your first game with your club?
It's hard to remember my very first game with my senior club but one of my earliest games for Courtwood was when I was 15 it was in the Lawn in Stradbally against Stradbally and ended up in one of the biggest melees that I ever had the misfortune to be involved in.
I was lucky enough that night to have the protection of the likes of Martin Dunne and another Courtwood stalwart PJ Kelly. I was playing corner back, Martin was fullback and PJ was in goals.
As a young lad I was a target and sure enough I got a fair belt and ended up on the ground – and all I heard was 'stay down Fergal we will take care of this' and the rest is history!
Who were the main influences on your career?
My Dad first and foremost as he kicked ball with me at home from an early age. Joe Hickey in Rath school made sure we always kicked football and carted us around the county to games.
Secondary school was Gay McManus, the former Galway footballer, and Stephen Gibbons from Athy.
But probably the men that shaped me most were the ones who coached us a Juvenile level with St Paul's. Once again Martin Dunne features here as he was involved with coaching me during some of our successes at underage and then it was two Emo men who actually gave me my break at intercounty – firstly Paddy Brophy, Lord have mercy on him, he brought me on to the Laois U-21 panel and team at 16 before I had even played minor for Laois.
And the other man was Gabriel Lawlor who then gave me my start at minor level and both men were involved with me during any success I had at underage level at that time.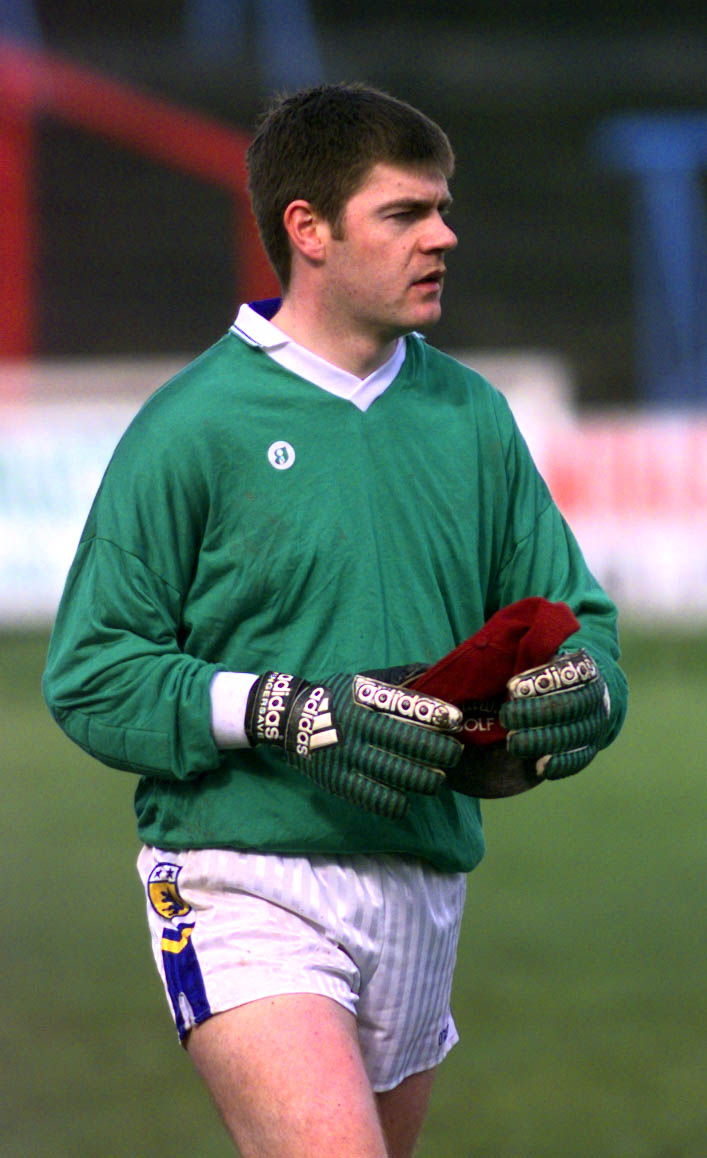 What players did you look up to growing up?
Although I played my fair share of football out the field at underage level, I suppose it was inevitable that I would end up playing in goals and then no surprise that the two men I looked up to most in my early years were Martin Conroy from Laois and John O'Leary from Dublin.
Did you play other sports growing up?
The only other sport I played growing up was soccer and that was with Ballybrittas United and I continued to play with them from my teenage years up to adulthood.
Rugby would have being probably my first love in my early years would have being rugby as my Dad played for Portarlington but at the time there was no underage team in Port so Gaelic football took over.
Do you remember your first time seeing Laois play?
The first major memory of Laois involve hurling and football one week after the other back in 1985 when both our hurlers and footballers played in the provincial finals but unfortunately lost both.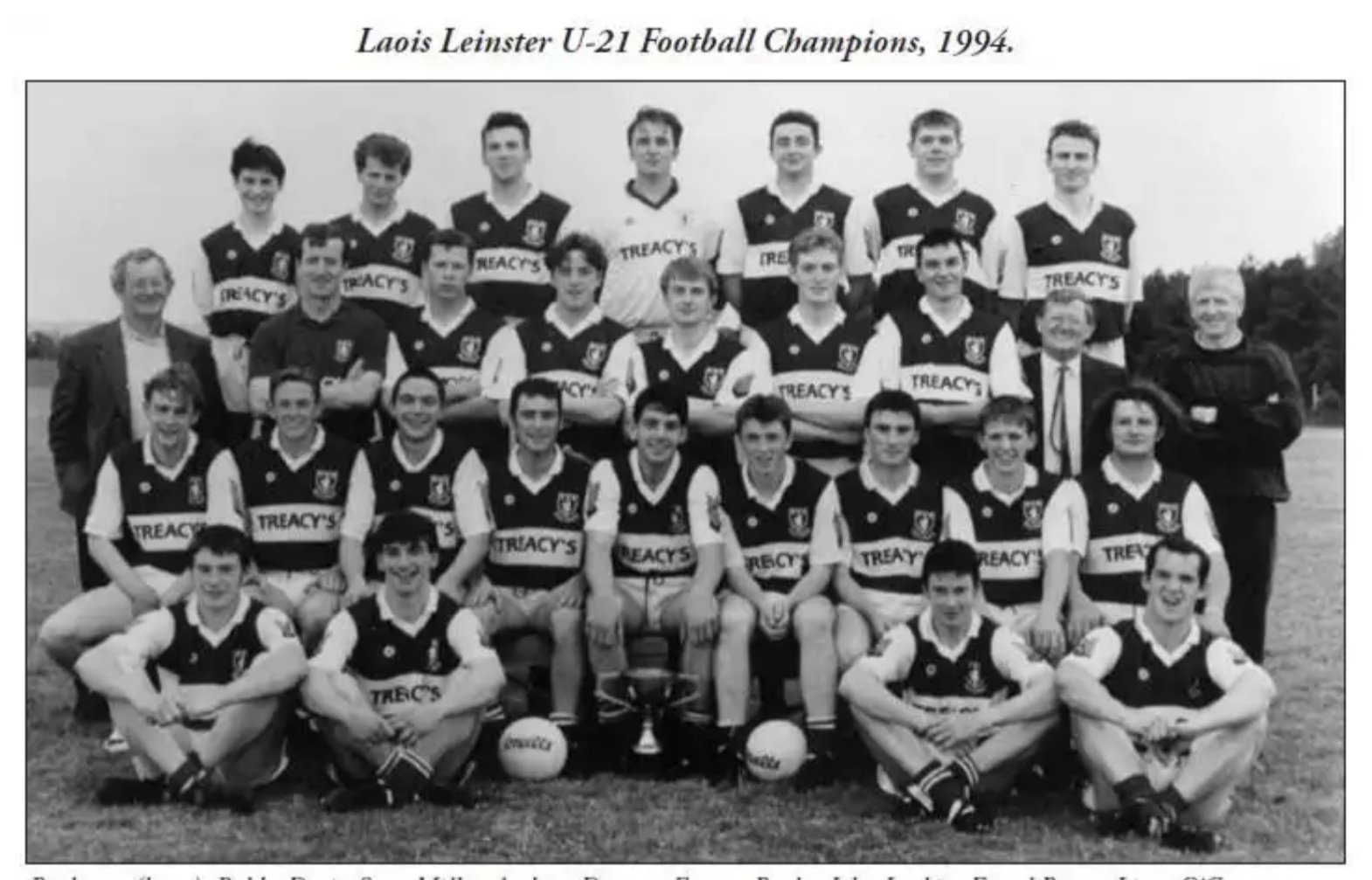 Do you remember your first and last time playing with Laois?
My first championship match for Laois was at U-21 level at the age of 16 when I played in goals and it was a baptism of fire against Louth in Drogheda in the championship first round when we were beaten 5-5 to 3-3.
My last game for Laois was also a defeat against Derry in Breffni Park in Cavan 2-11 to 1-18 in 2007.
What's your memories of the 1994 Leinster U-21 final?
Memories were we were playing against a start studded Meath team full of future All Ireland winners.
I was playing at corner back. The first day was a draw and the replay went to extra time and I was sent off in the replay along with Cathal Sheridan of Meath for a second bookable offence – and in my opinion for very little.
My only saving grace was that Cathal Sheridan who I was marking was sent to the line with me.
And what's your memories of the 2003 Leinster final and the celebrations?
It's hard to put my memories of that day in to words, because Micko was managing us it added an extra layer of drama to the day.
Plus for me it was Kildare and up to then I had a couple of bad experiences and defeats against them in 1997 and 1998 so losing for me in 2003 was not an option.
We knew during the game we were involved in a classic game of football which had everything including a couple of sending offs plus Kildare were awarded a penalty in the second half which brought them back in to the game.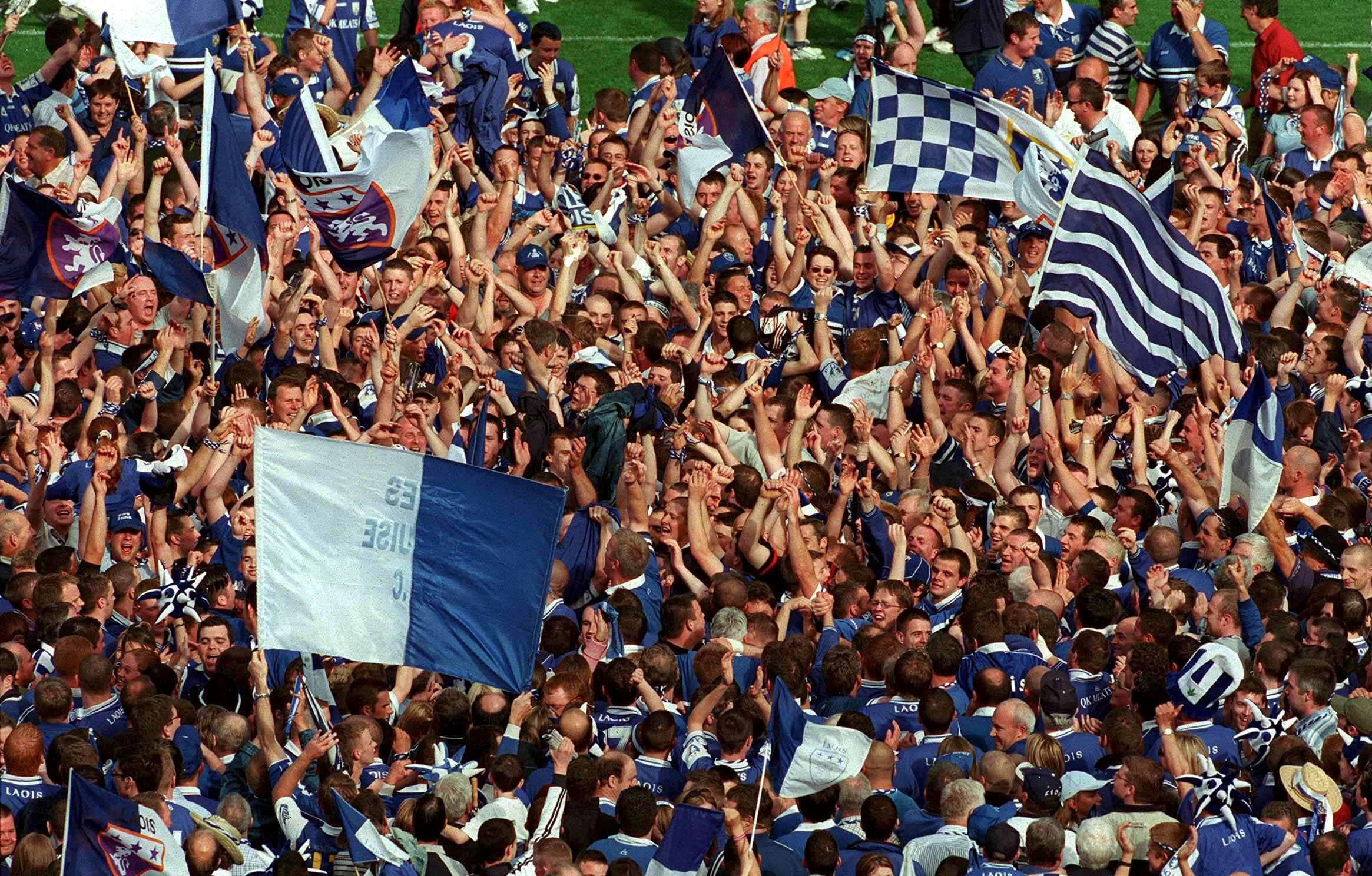 I was having a good year and was confident of saving the penalty but Ronan Sweeney drove the ball high and to my right. I guessed correctly and got a couple of fingers to it which deflected the ball to the underside of the crossbar and in to the back of the net.
Thankfully it wasn't enough for Kildare to win the game thanks to a late surge of points by us.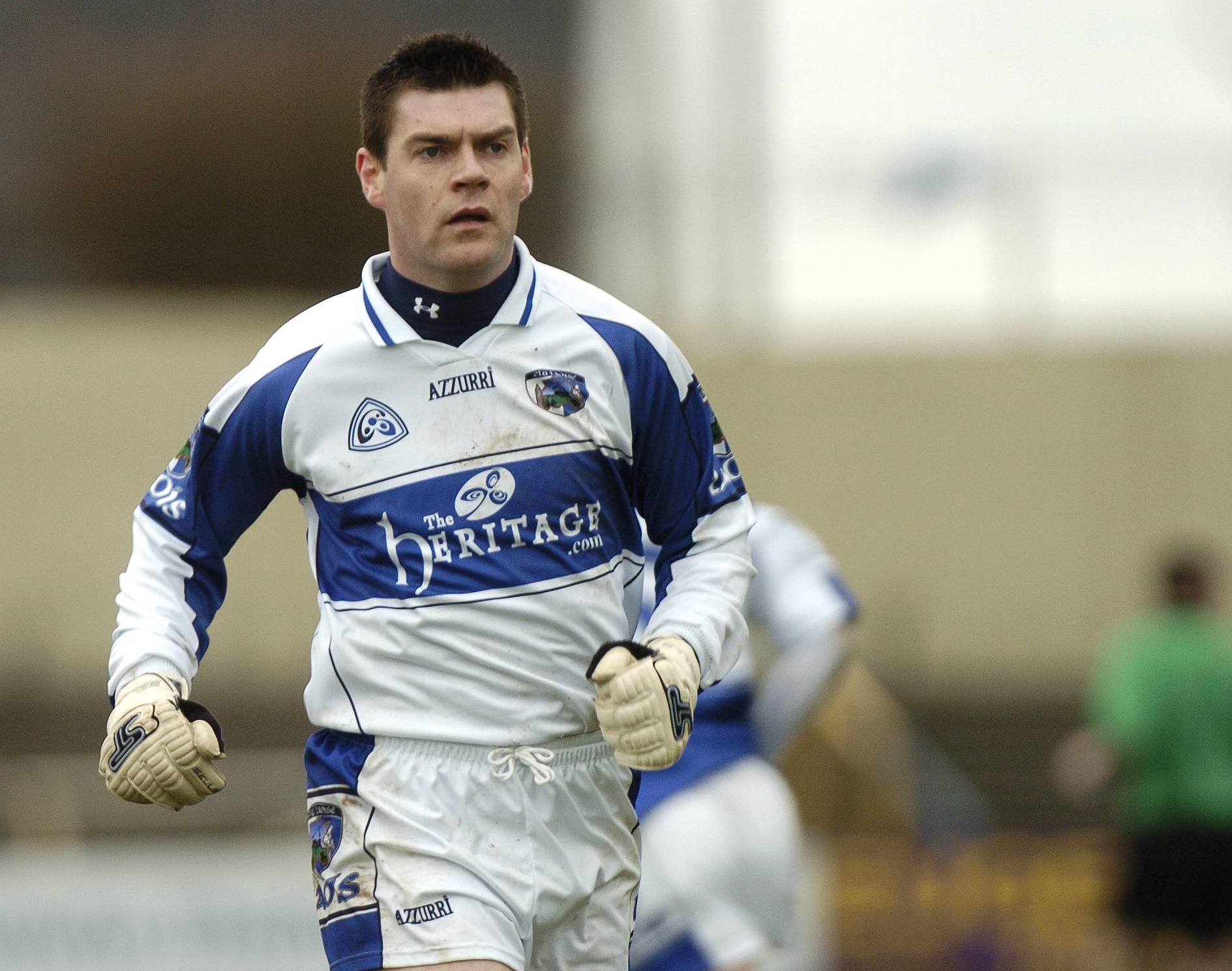 The overriding feeling at the final whistle was relief then it all became a bit of a blur.  it seemed as if time just stood still for a few minutes and then a sea of blue and white just surged toward us on the field creating scenes of overwhelming joy and a release of a generation of pain caused by years of defeats.
Seeing grown men and women cry with joy and see their team go up the steps of the Hogan Stand to receive the Leinster Cup – something I dreamed of as a child growing up and eventually managed to live my dream.
The celebrations were great I think the part I enjoyed the most was when we got back to the Red Cow Moran's hotel for our post match meal and another sea of blue and white greeted us there.
I could go on for days talking about the celebrations but the supporters could probably answer that question better than I can.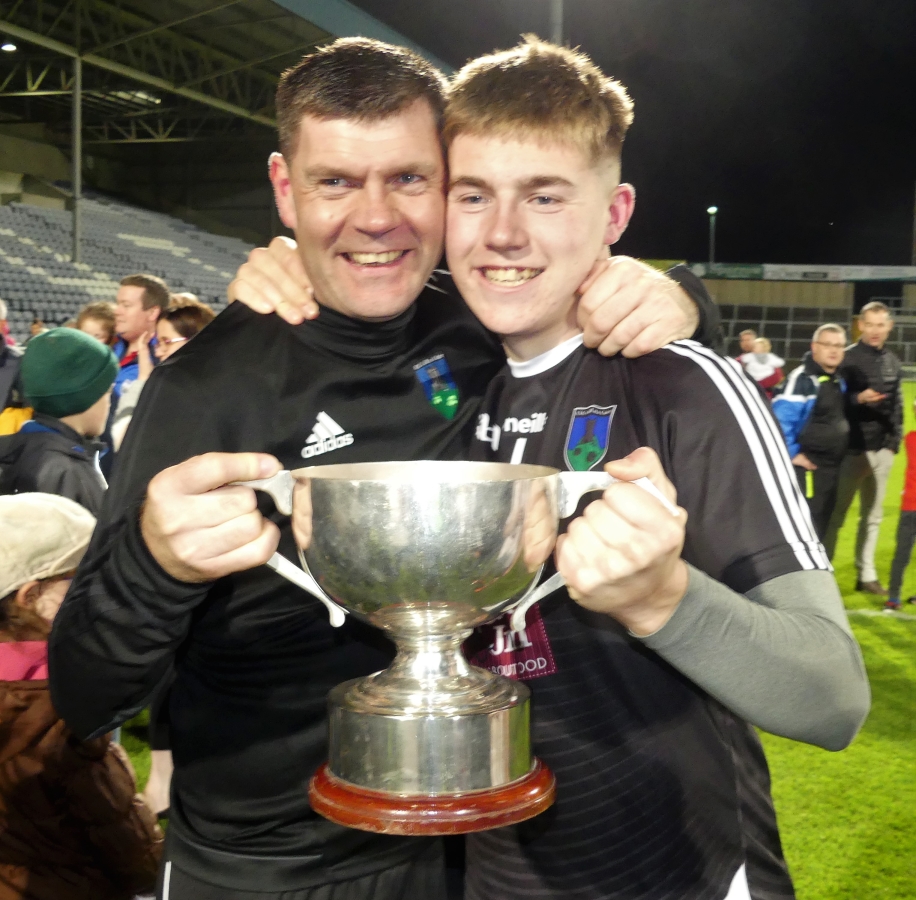 And with your club Courtwood, what is your greatest memory?
Unfortunately with my club Courtwood at intermediate and senior level I never managed to win a championship. I was lucky enough to play senior for my club before we got relegated back to intermediate in the early 90s.
My best memory of that time was a championship win against our near neighbour's O'Dempsey's a game in which I was again playing out field and scored a penalty on the same day.
My greatest memory is very current and it was when we won the intermediate championship a couple of years ago and I was involved with Eddie Kinsella as a selector and had the pleasure of seeing my son Matthew win a championship medal with his club in his first year at adult level.
What was the best game you ever played yourself?
It's hard to remember or pin point one particular game but the one game that stands out to me not only because of how I played but because of the significance of the win we achieved in the Leinster semi final in 2003 against Dublin to get us to the Leinster final.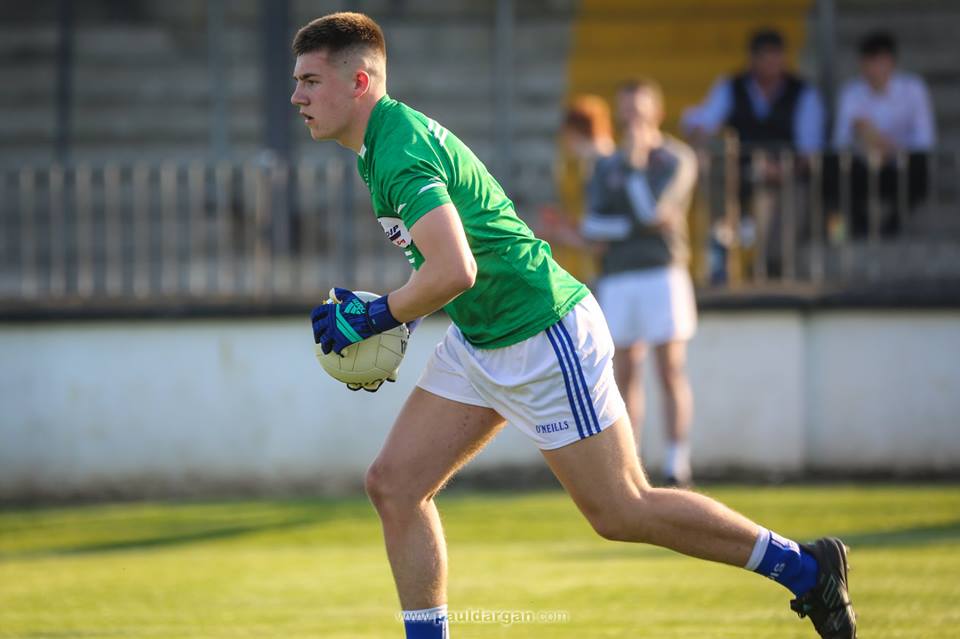 What is your favourite moment with Laois?
I had too many great moments with Laois to pick my favourite one so the moment I have picked is actually watching my son Matthew make his intercounty debut for the Laois U-20 team as a goalkeeper in the championship. That's a very proud moment for any parent.
What was the low point?
I suppose as a Laois player there are a couple of events that represent low points in my career with Laois, the first was a defeat to Meath in Portlaoise in the championship qualifiers in 2002 and then loosing to Westmeath in 2004 and Dublin in 2005 both finals I feel we should have won.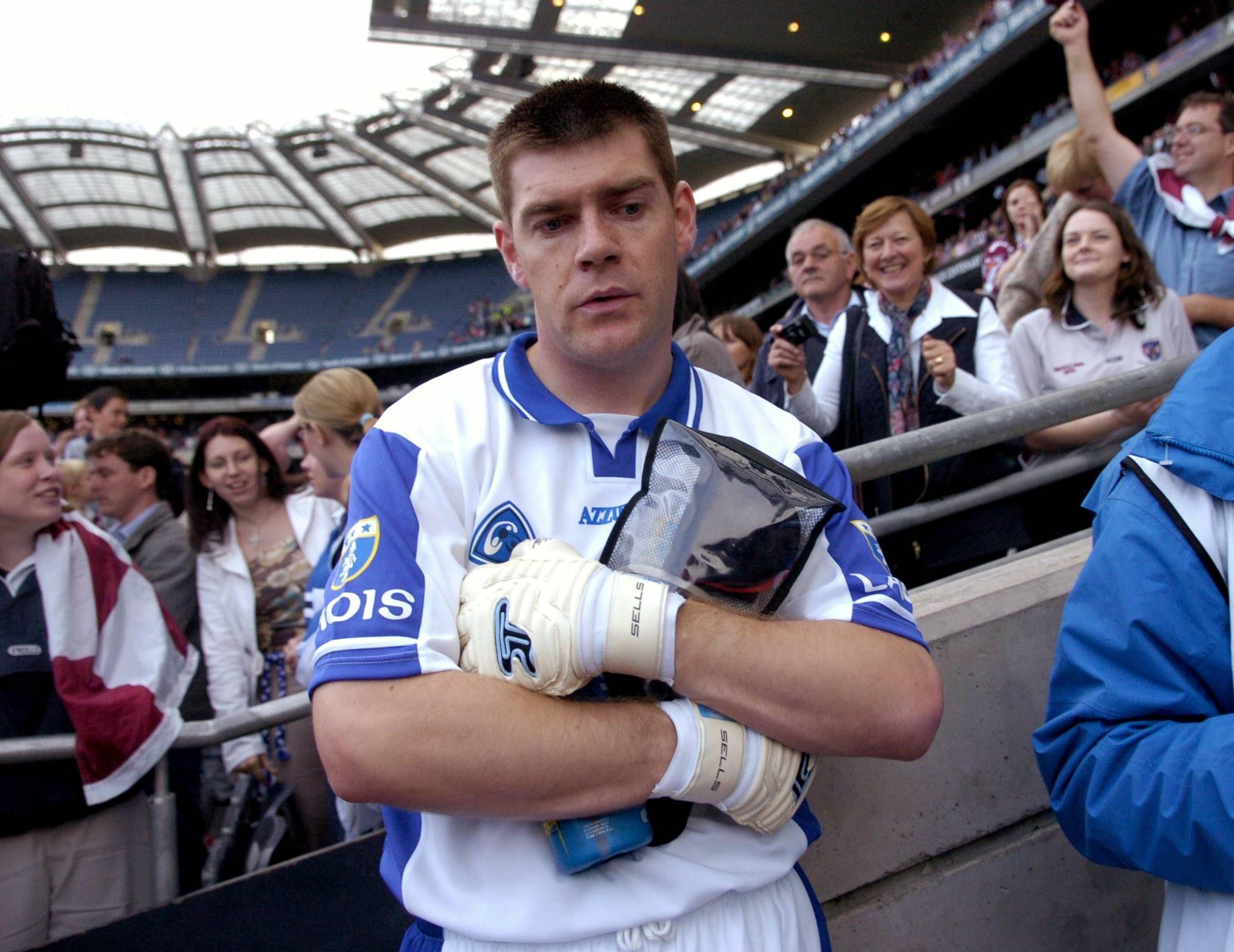 My biggest disappointment in football was losing the Leinster senior collages A final with Portarlington CBS against St Peters of Wexford in 1992.
We had a great team and had beaten St Mel's in the semi final but fell short by a point in the final, and the reason for my disappointment here is that we were in 6th year and we would never have that team together again.
If you could go back and do things differently, what would you do?
I enjoyed every second of my Gaelic Football career from start to finish. There were a lot more downs than ups and that's just the way it is but the disappointments we suffer in our GAA lives always make the successful days even more satisfying.
If I was to do one thing over again I would love to have had the opportunity to play rugby just to experience it as it's a game I have always had a great interest in.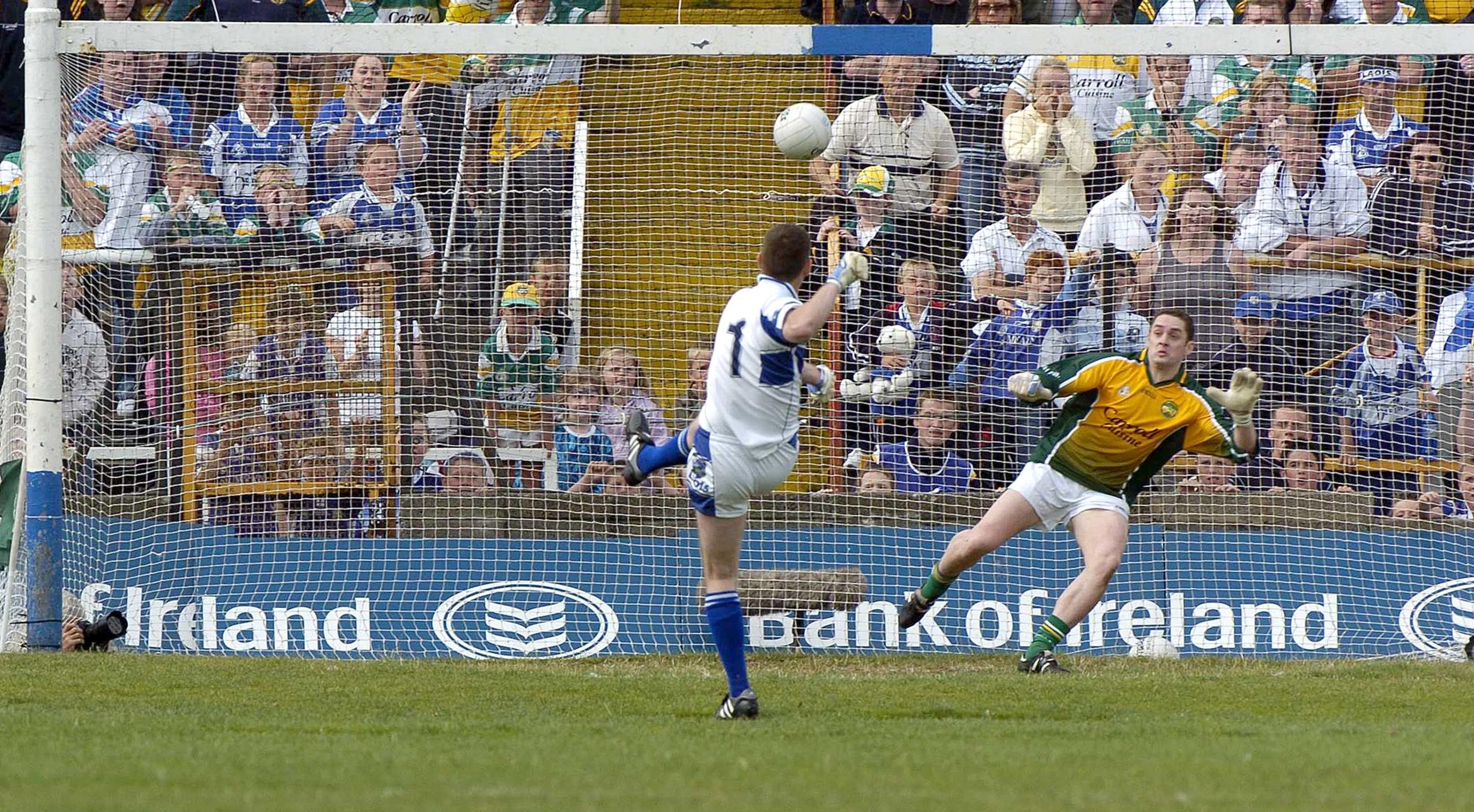 Who were the best players you played with and against?
Best players I played with is a difficult question as I think every single player I played with, especially at intercounty level, were all great players as they earned the right to play for their county so in my opinion that makes them great.
I think it's easier to name the best players I played against. I was lucky enough to have played against some of the best like Colm Cooper, Alan Brogan, Steven McDonald, Padraig Joyce to name just a small number and I suppose they are all inside forwards as I came face to face more often than not with these guys.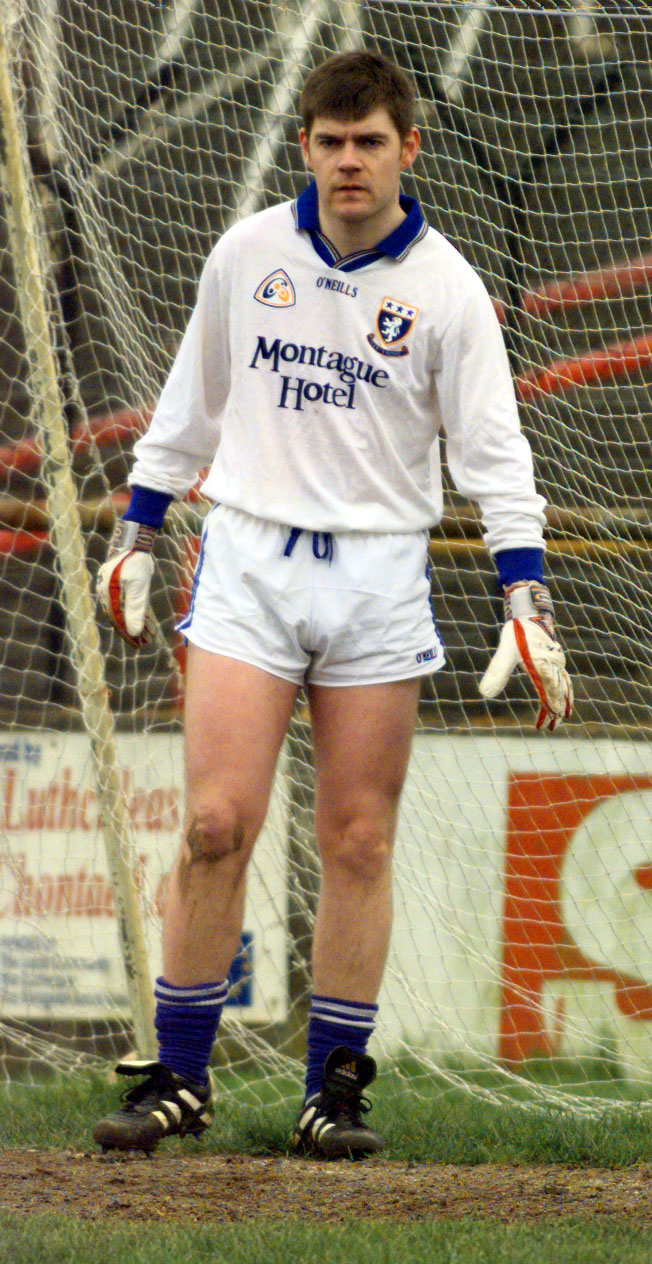 What's your view of Gaelic football at the moment
I actually think Gaelic Football is not in a bad place at the moment. I don't think there is the need for all the new changes and rules that are being implemented.
Each generation thinks that the football in their era is the best and sometimes that leads people to criticise the football played at the present time but the reality is that Gaelic football is constantly evolving as it becomes more and more professional and more and more tactical so we need to embrace the changes in the game and not try to change or suppress it.
The one aspect I do feel very strongly about is the amateur status of our game which I think needs to be preserved while looking after our players from an expense, facilities and nutrition point of view which I think Laois as a county both in football and hurling are doing.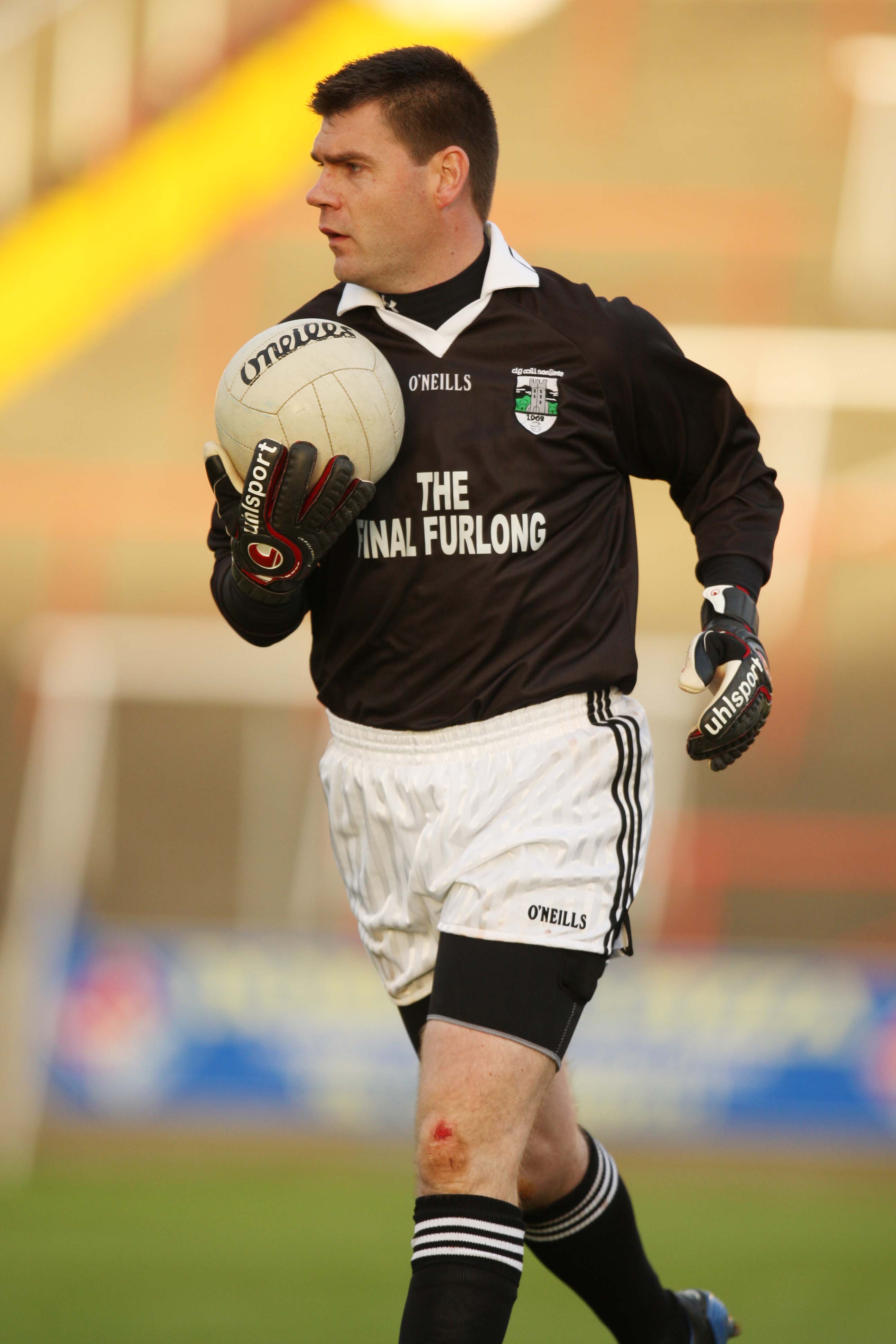 I think in the current situation that we are in globally as this Covid-19 pandemic takes its hold on us will make us appreciate what we have in our association and it's our association that will be there to brighten our days when this pandemic dies away.
All of us are looking forward to the day hopefully in the near future where we can get into our cars and go and support our local underage or adult team or our county teams.
I wish everyone good health during this uncertain time and I hope to se you all at our games in the coming months.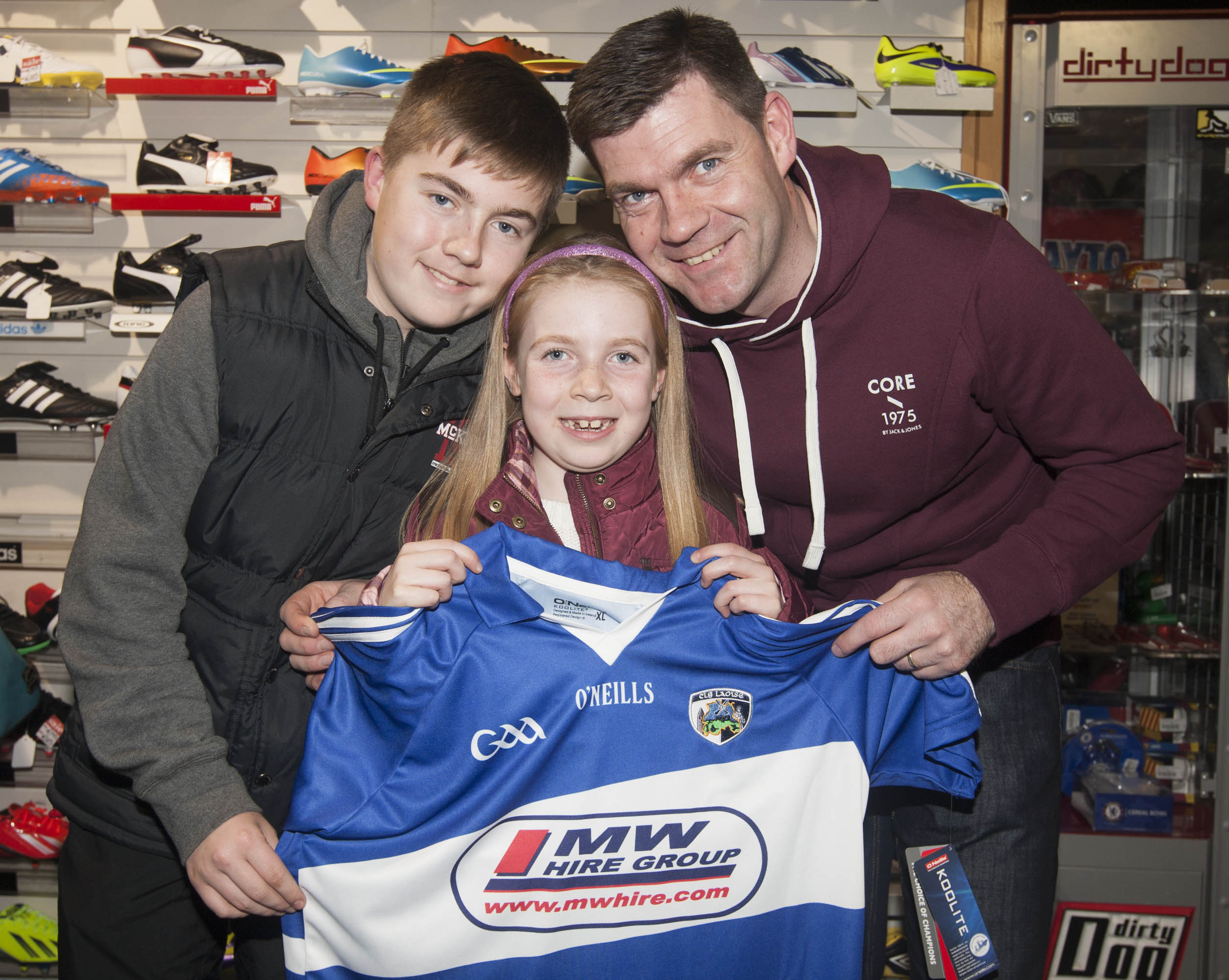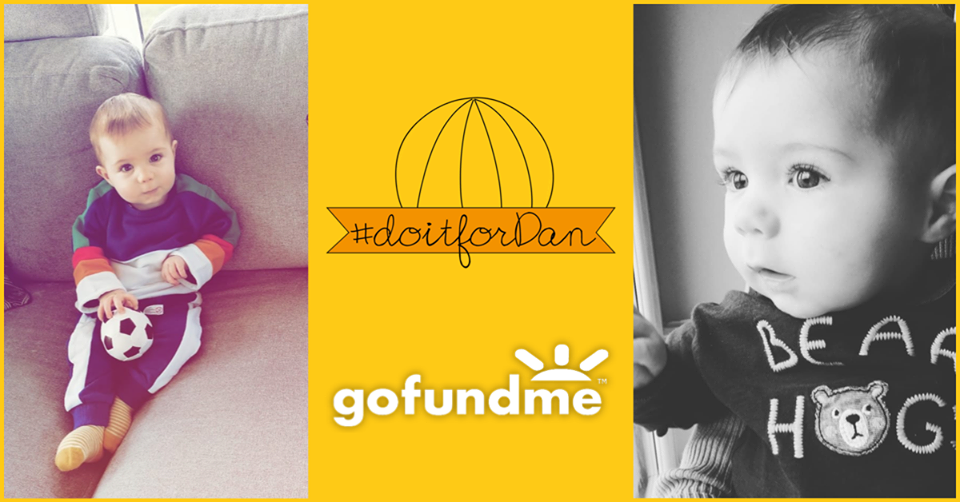 Fergal would like to ask readers to donate what they can to the Do it For Dan campaign. Dan Donoher, who requires a life-saving treatment in the US, is a son of Fergal's cousin and long-time team-mate in Courtwood Niall Donoher – you can donate to the fund here
SEE ALSO – Sporting Memories: John O'Sullivan on Castletown, Laois and his favourite moments