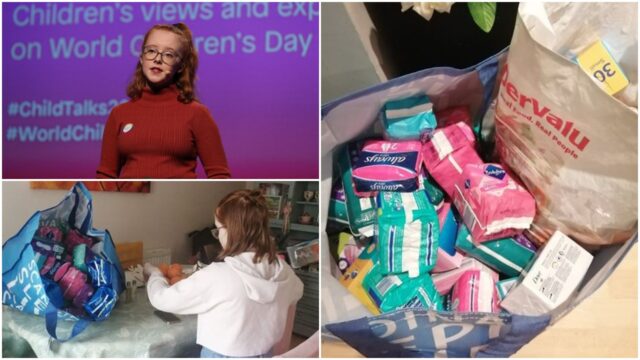 A Laois teenager has received high praise after she collected and subsequently donated sanitary products for homeless ladies.
15-year-old Portlaoise native Carly Fagan, via her mam Geneviève's Facebook page, spotted some weeks ago that a homeless activist was seeking items to help homeless women.
Tom Duffy put out an appeal looking for help to get sanitary products for girls and ladies who couldn't afford them.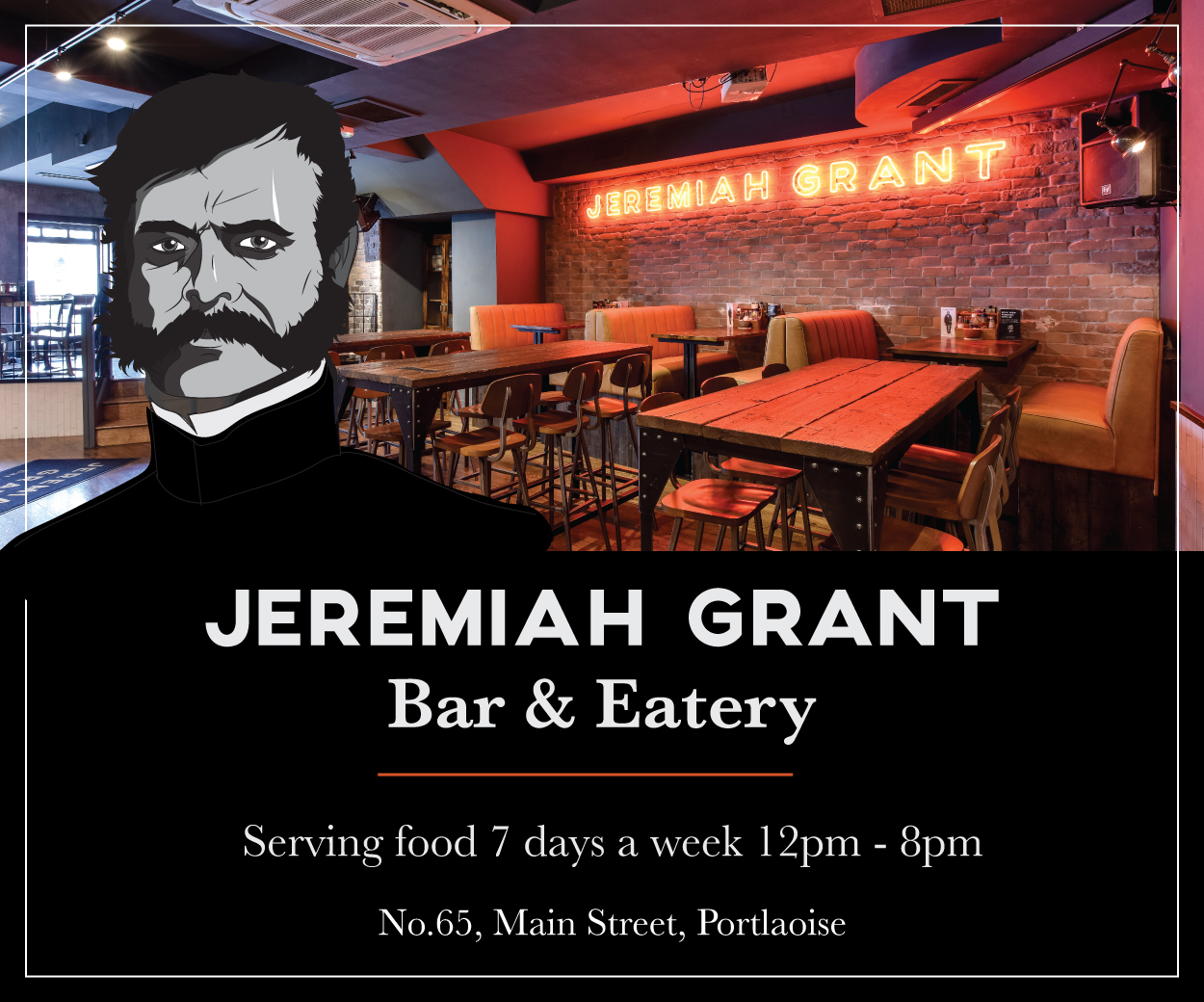 So, Carly, who attends Scoil Chriost Ri and is currently in Third Year, decided to put out an appeal to all of the people that she knew to see if they could help.
And the response was huge – with Carly sending the first of her large care packages to Mr Duffy.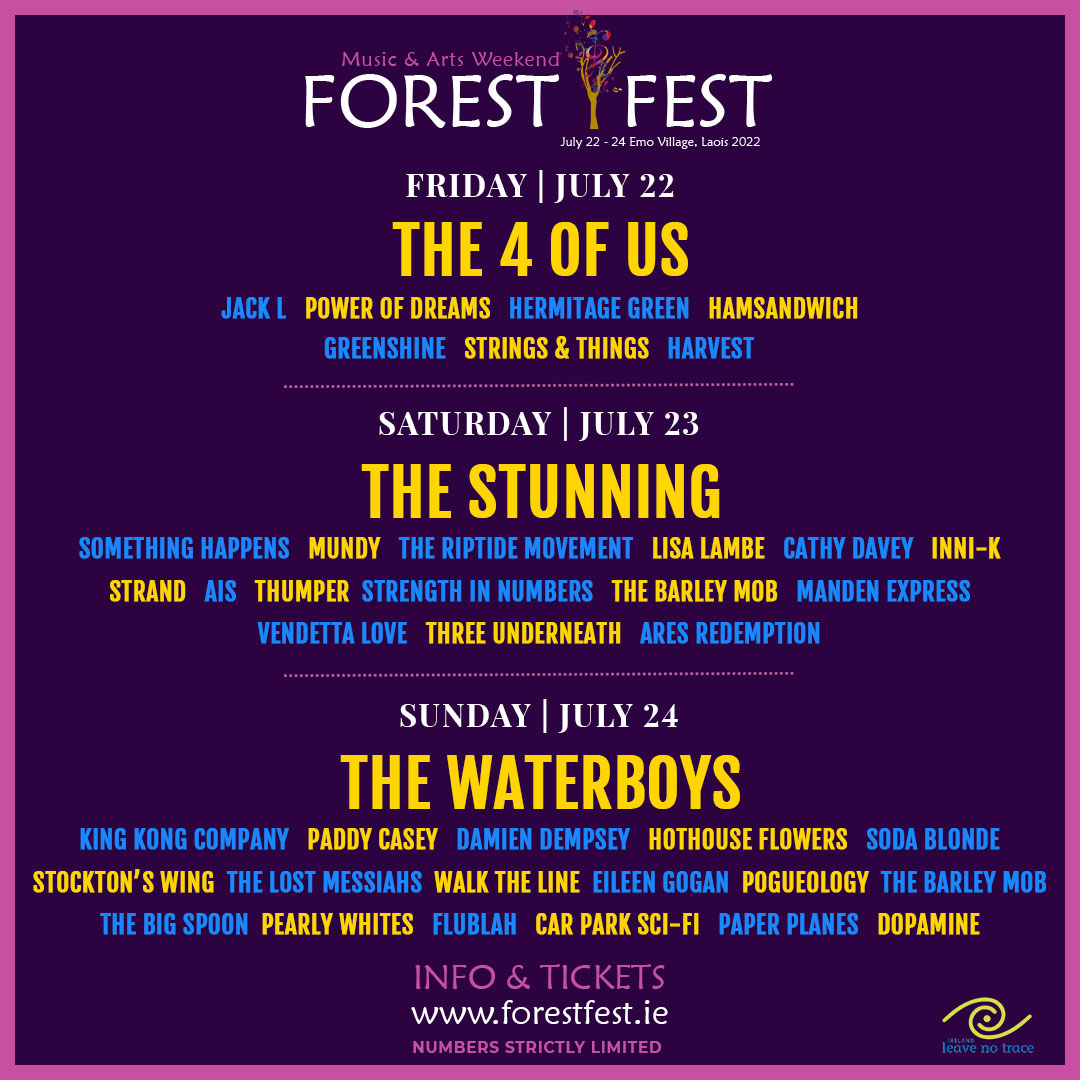 Portlaoise homeless activist Tom Duffy, who ran as Independent in the 2019 Local Elections, received the products from Carly yesterday.
He said that her kind actions has given him 'hope for the future that things will change'.
Tom said: "A few weeks ago i appealed for help with sanitary products for women. I was contacted by a very proud mother who said her daughter was going to ask her friends to help.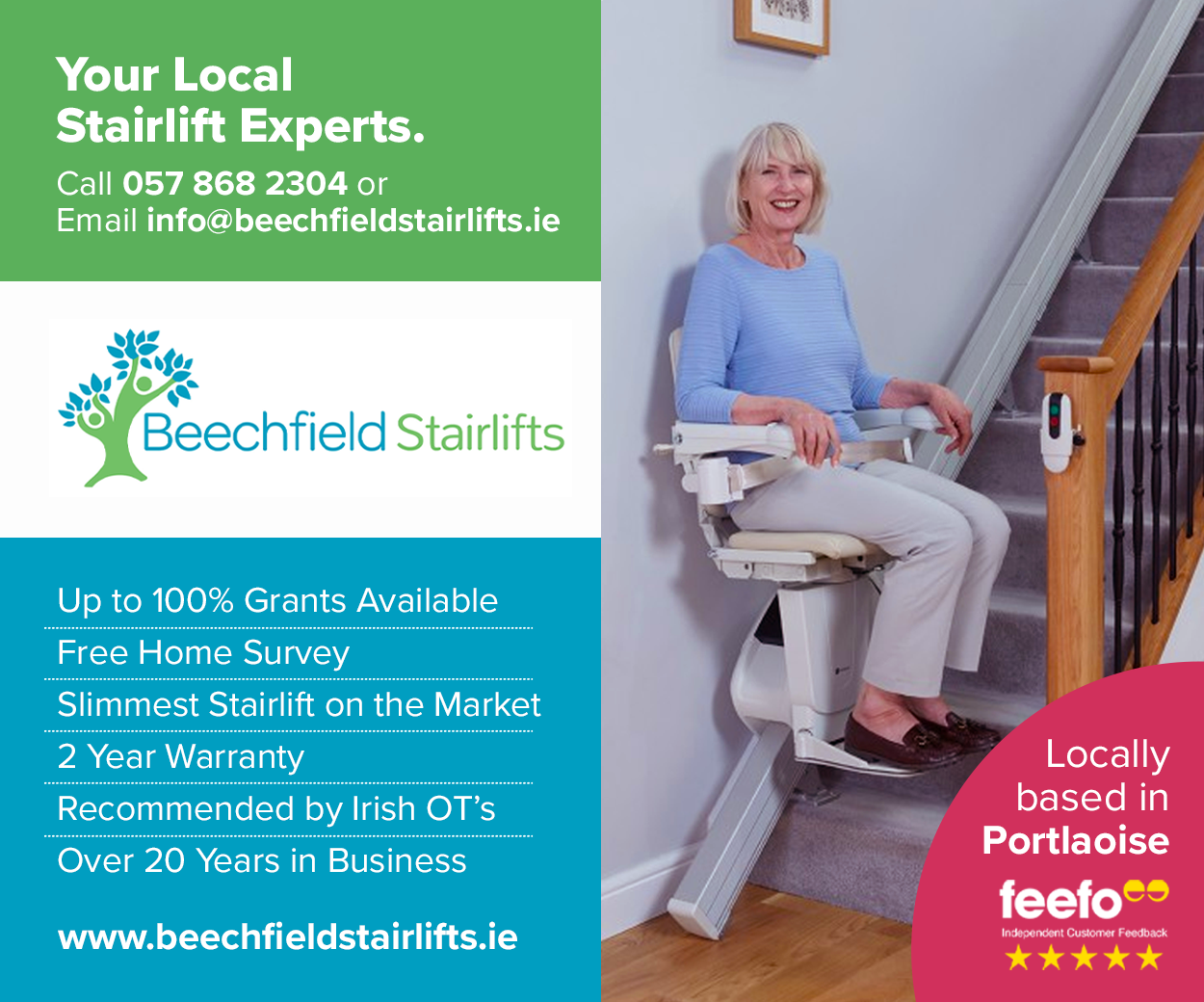 "This young lady is Carly Fagan. Herself and a very proud dad have just dropped off a massive amount of products. She is going to keep collecting stuff to help the homeless ladies.
"She has given me hope for the future. With young people like Carly Fagan and her friends we have hope things will change.
"Carly should know how much off a difference this donation will make thanks for all of the teams that you will help."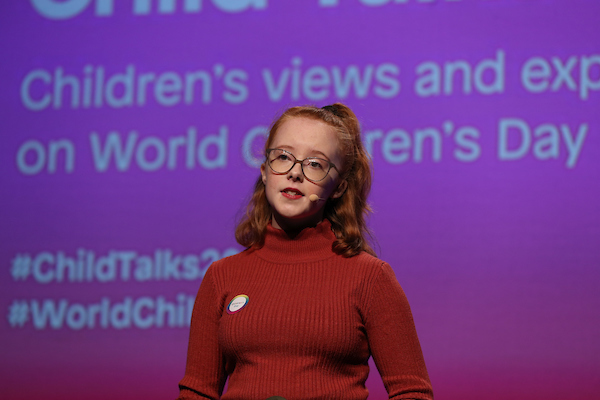 Carly's mam Geneviève told how she is extremely proud of her daughter.
She said: "Carly has ehlers danlos syndrome and Pots. And because of her treatment she is immune compromised. She has been cocooned since March 12.
"She has a basket set up at our front door and wipes everything as it comes in to the house. I'm so proud of her and so thankful to all the ladies who called to the house to donate products over the weekend.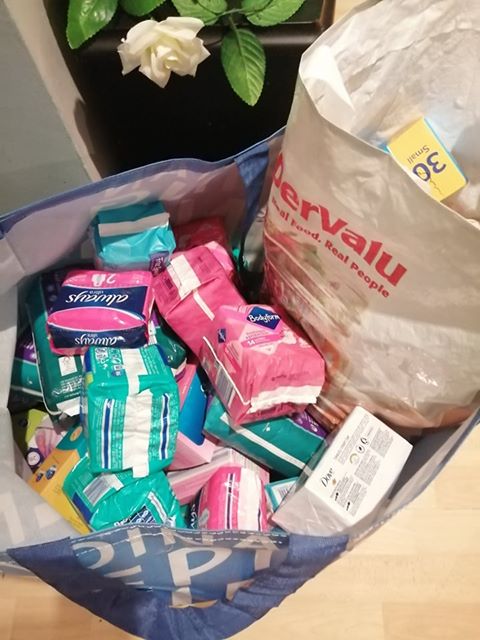 "As hard as it is for everyone right now, people are just so kind. Carly is going to keep this campaign running as she feels strongly that all women have access to sanitary products.
"I would like to encourage people to pick up even a packet if they can while doing their shopping. It would make a huge difference to those who need it most right now."
Fair play Carly!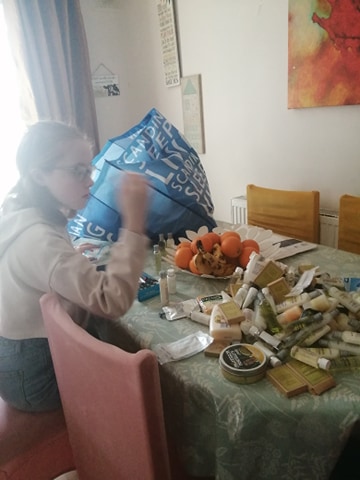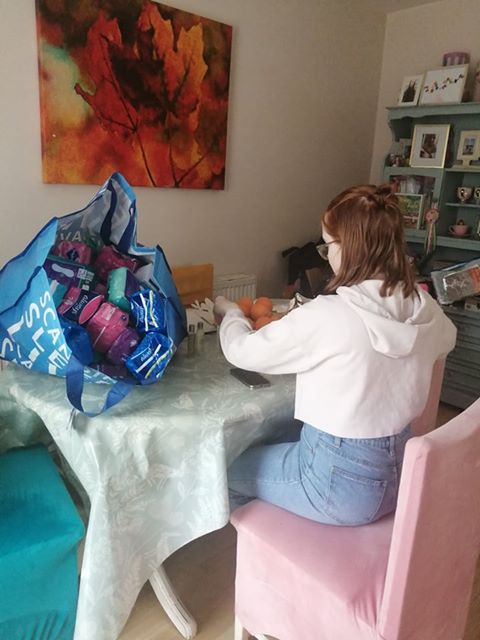 SEE ALSO – Laois teenager highlights period poverty on World Children's Day