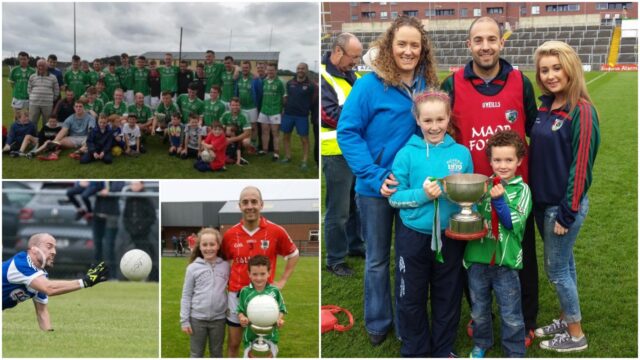 The Coronavirus pandemic means that while we should be in the middle of GAA action – we've yet to get started.
Around now, Laois clubs would be nearing the end of their league campaigns while the county teams should be battling in their respective championships.
Instead, all action has been halted but we now have a roadmap to a return to action.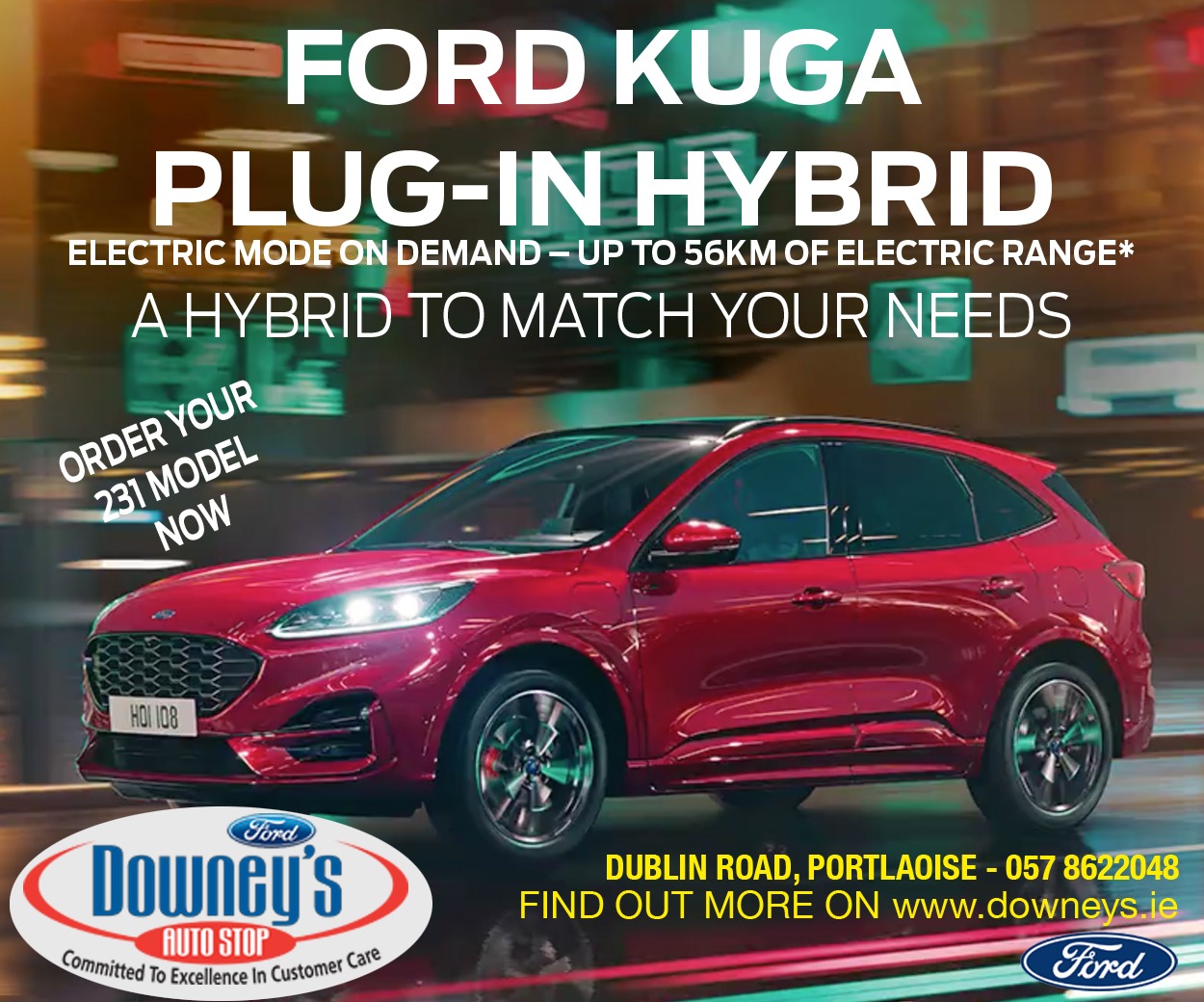 GAA pitches reopened yesterday with club championships scheduled to get underway at the end of next month.
And ahead of that, we are continuing with our My Club & I segment which has got a new focus – club officials.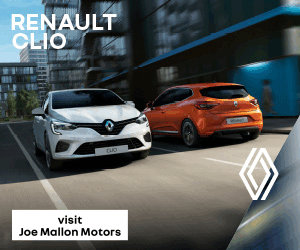 While the action on the pitch has stopped – the work off of it hasn't and up next is Clonaslee-St Manman's Michael O'Brien.
A Laois Masters footballer, Michael is the current PRO of Clonaslee.
Take it away Michael: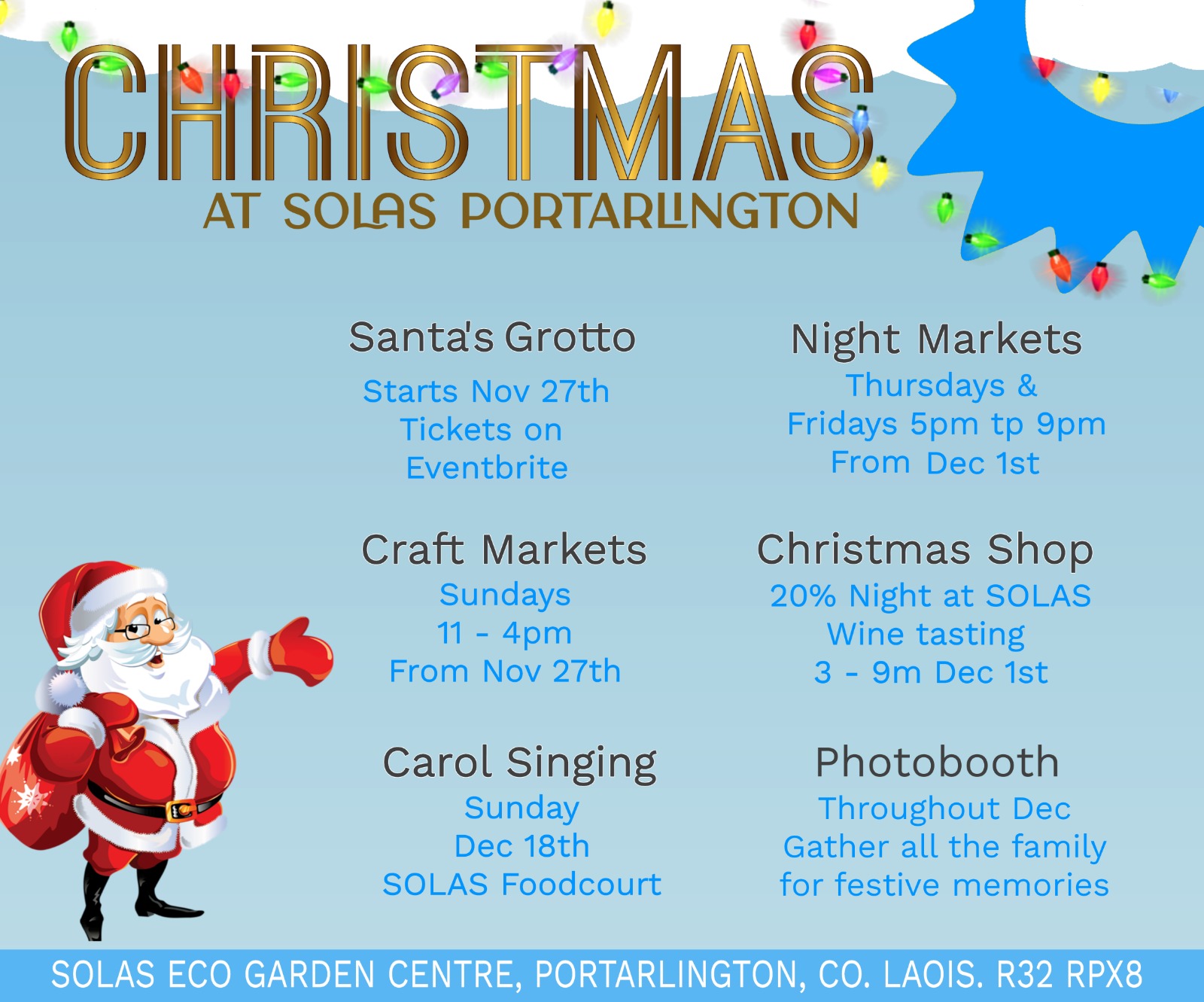 What's your earliest GAA Memory?
My earliest GAA memories would be of travelling to games with my late father. We went to a lot of club games and inter county games around the country.
On a club front I can just about remember Clonaslee winning the intermediate hurling final in 1987.
Tell us a bit about the club?
The club was founded in 1888 as a hurling club only. In 1974 St. Manmans was founded as a football club. The two clubs then amalgamated in 2001 to become Clonaslee St. Manmans.
We are very lucky to have had plenty of success in both codes and had some unbelievably talented players right down through the lifespan of both clubs.
We are a small rural club on the Offaly border. While we would have a relatively small membership we have a tremendously tight knit GAA community. Many of our current players have inherited their love of GAA from their parents who were also active in the club.
There is great pride in the club and a great will to succeed and be the best we can be both on the field and in the local community.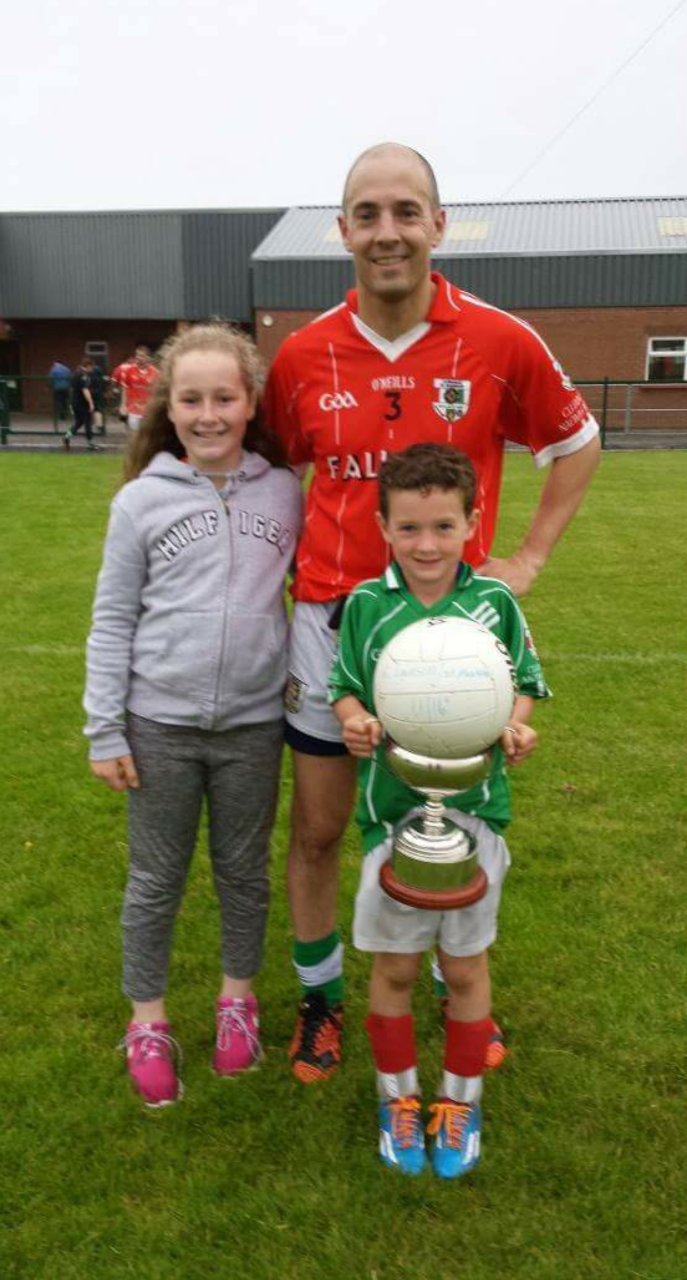 What are the facilities like?
Currently we are preparing a huge revamp and development of our grounds. We have a fine pitch which is kept in pristine condition by two great clubmen in Eugene Young and Declan Callaghan and two dressing rooms which cater for our current needs.
In January we held "A Night at the OsKaRs" fundraiser which was truly an outstanding community driven night. The whole parish, and indeed people from outside the parish became involved and we raised a substantial sum which is for the redevelopment of our facilities.
We have an outstanding development committee and the lads are constantly busy planning for the next phase. We hope to develop a juvenile pitch first and continue to push forward from there.
Can you remember the first time you got involved in an official capacity?
My first involvement outside of playing was as a selector with our senior footballers when I was out long term injured. Mick Lawlor was our manager that year and I really enjoyed working with Mick and staying involved even though I was unable to play.
I was a committee member a couple of times but always wanted to continue playing as nothing beats playing. Unfortunately now the heart says I want to keep playing at any level but the body is arguing that idea!! So this is really my first active involvement as an official club officer.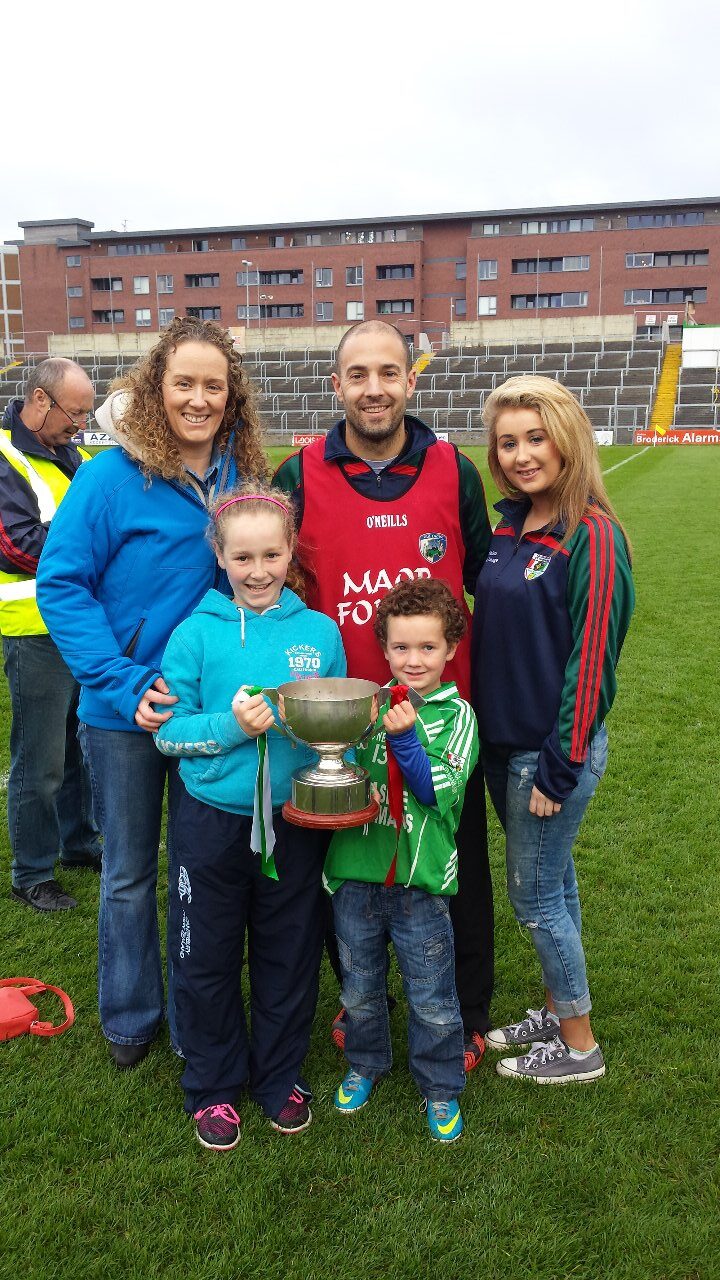 What is your favourite memory while being involved?
On the field I have been very lucky to play on some great teams and be involved with some great managers but my favourite memory was when the club won our first u21 hurling title defeating Clough/Ballacolla.
We had such a great bunch of friends playing together and an added bonus for me was my late father was a selector. The celebrations were brilliant and our house was buzzing for weeks afterwards.
As PRO I would say that our "A Night at the OsKaRs" fundraiser in January was a special night for all of us who were involved in the organisation of it.
To see the crowd from the parish and the enjoyment the night brought to so many was really unbelievable. It will live long in the memory.
How has the Coronavirus pandemic affected your role currently?
As the year had started on such a high and we were just preparing to get things going on the pitch the pandemic really took the wind out of the sails. As PRO I had to ensure that we informed people of things like the closure of our grounds which as A GAA club we never want to do.
In the middle of it all the "Do it For Dan" fundraiser took off so I was trying to keep our page updated in conjunction with Niall Corbet who had set up the fundraising page.
Now as we prepare to return to play I am trying to ensure that all the relative return to play information is being relayed on our pages. So during the pandemic I had some very busy times and a lot of not so busy times!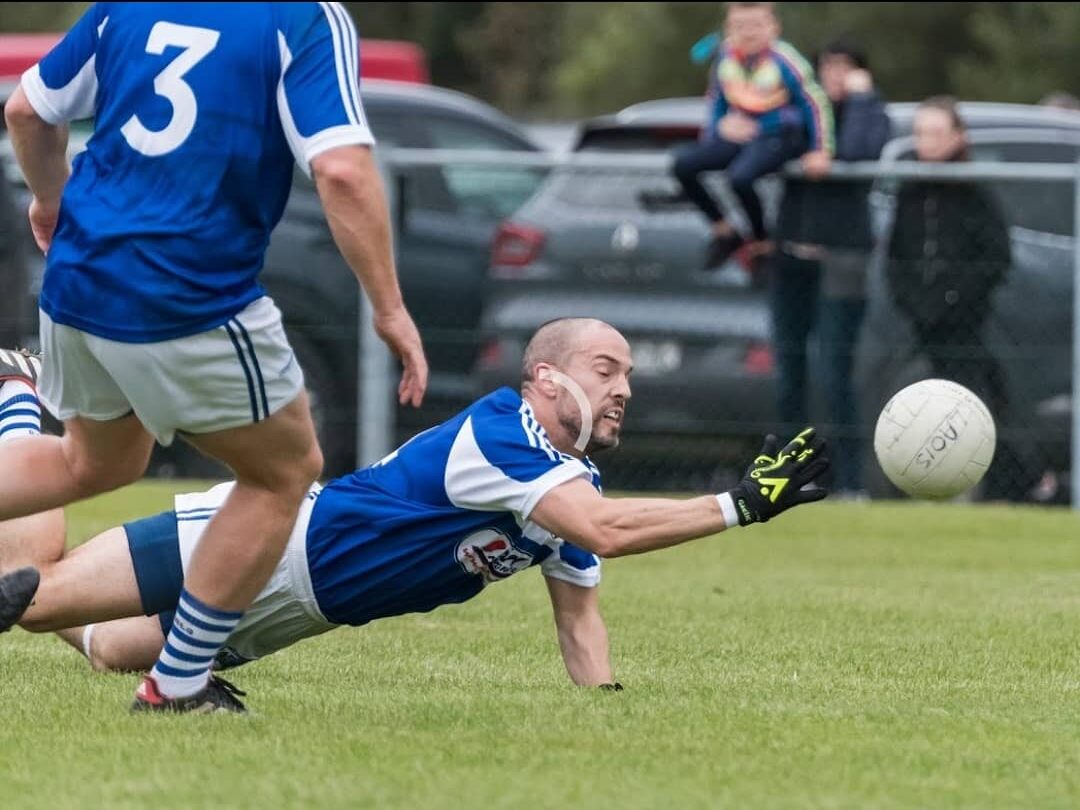 What young Player in your club would you say is one to watch out for?
While we haven't got huge numbers we are very lucky with some of the young players we have coming through. In hurling we have the likes of Cian Conroy, while in football Darragh Scully and Cathal Lee. I think these three lads will be big players for our club going forward.
If you could do anything to improve the club, what would it be?
Win the lotto!! On a serious note as we have plans in the pipeline securing some much needed funding would be brilliant. I would really love to try and encourage more involvement from outside the current membership.
The GAA is such a fantastic organisation to be involved in and we welcome everyone into the club and we would really like our membership to grow. Currently we have some brilliant underage mentors but they always need help so the more people involved the better!
What's the best and worst thing about being involved?
The best thing about being involved is just that, being involved! The camaraderie and friendships that are in Clonaslee St. Manmans are second to none.
There is a great bunch of players and officers in the club and we have a fantastic community spirit. There is a great support network there and some unbelievably hard working people behind the scenes who never look for recognition but the club wouldn't run without them.
There is some great craic and banter after games in our sponsors "Fallon's" after games and we are all hoping we can get back to this ASAP!!
The worst thing about being involved even as PRO is definitely when we lose a big game, actually any game!! No one likes losing, do they?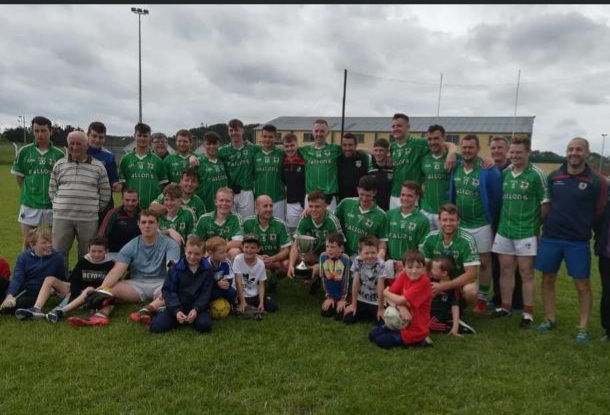 SEE ALSO – My Club & I: St Paul's ladies footballer and Emo secretary – Anne Lawlor