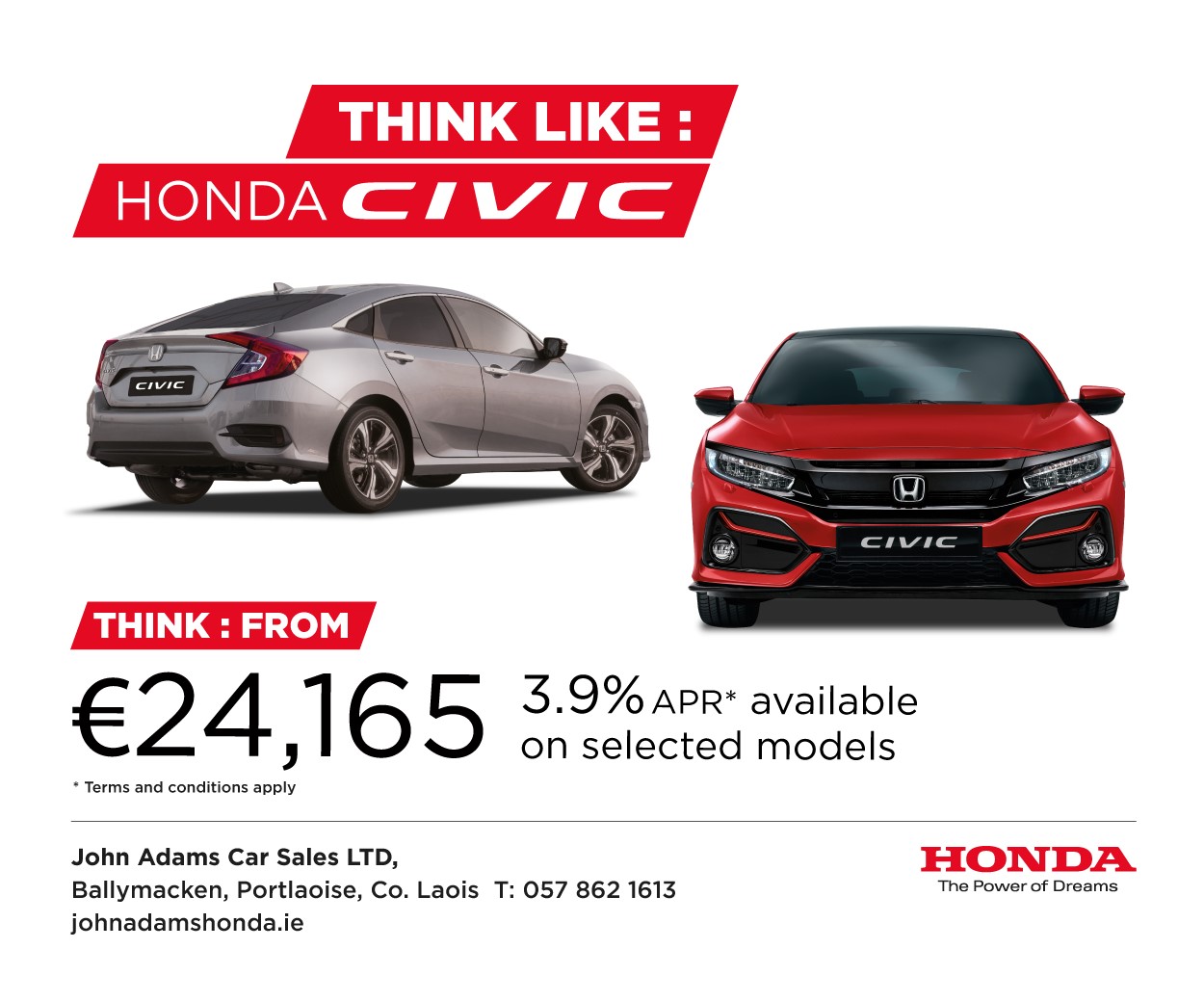 Following Liverpool's Premier League title success this week, we asked two local long-suffering Liverpool supporters to write a piece on what it meant to them. 
Shane Maher from Ballacolla and Niall Miller from Courtwood have been following the club for as long as they can remember.
Here they look back on their own personal emotional investment in the fortunes of the club, the false dawns, the catastrophes and the journey to being league champions for the first time in 30 years.
---
Niall Miller: It can be tough going being a Liverpool supporter, but this week made it that bit easier
It's tough going being a Liverpool supporter. My now wife Kate said that to me once when we were in the early days of courtship. She wasn't wrong. It's been a journey.
25 January 1994 is my earliest memory. I had to Google the date.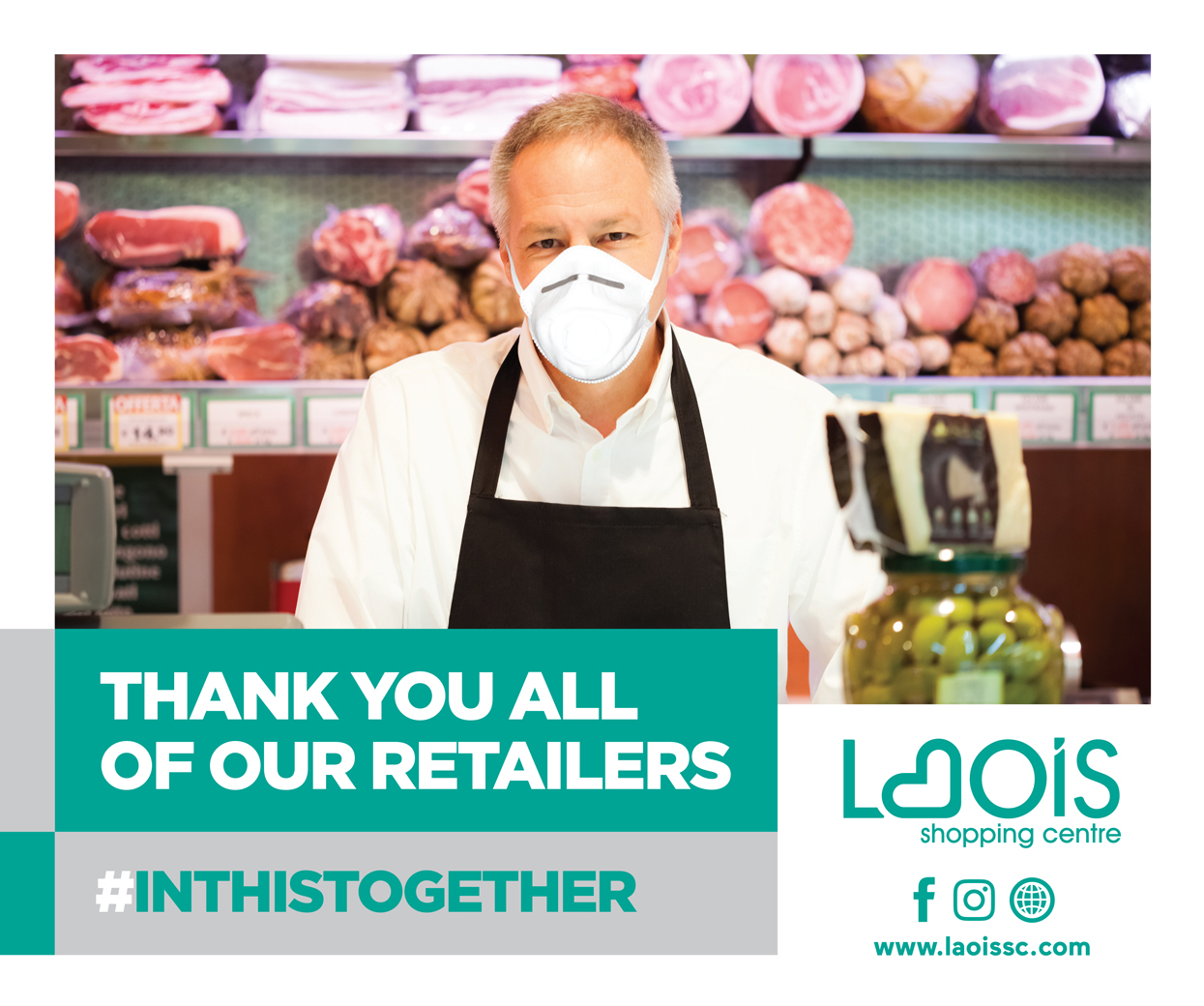 I nailed my colours to the mast that week and decided not to follow my older brother in jumping ship to Kevin Keegan's burgeoning Newcastle upstarts.
Liverpool lost 1-0 at home to Bristol City in the FA Cup that day, and the disappointment was crushing.
If ever there was a microcosm of what the next 25 years would look like, this was it.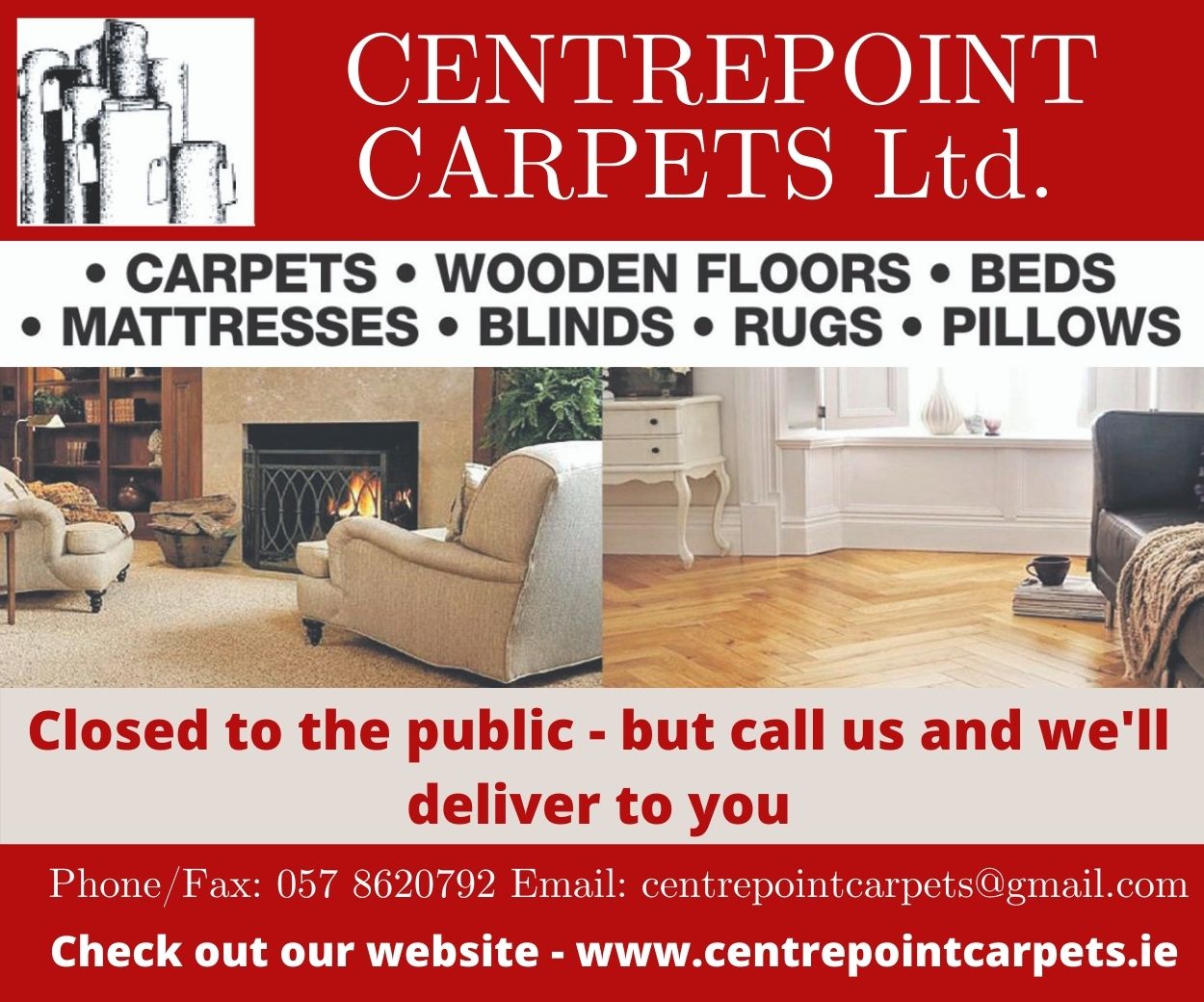 I got my first jersey at the Athy Market. It cost 10 pounds and the crest looked like it had been drawn on. Neil Ruddock signed it for me at a bizarre event in Pedigree Corner a couple of years later. As I said, it's been a journey.
As a team, they've always seemed to have that unbreakable connection between who they are and where they're from.
That unmeasurable intangible of truly representing their people. The links with the Boston Red Sox are there for all to see – also owned by John W Henry, a club in a city with huge Irish connections who ended their own 86-year wait for the World Series in 2004. Fenway Park and Anfield always seemed kindred spirits.
For me, the parallels are closer to home, with the likes of the Munster rugby team, the Mayo footballers and even Shane Lowry.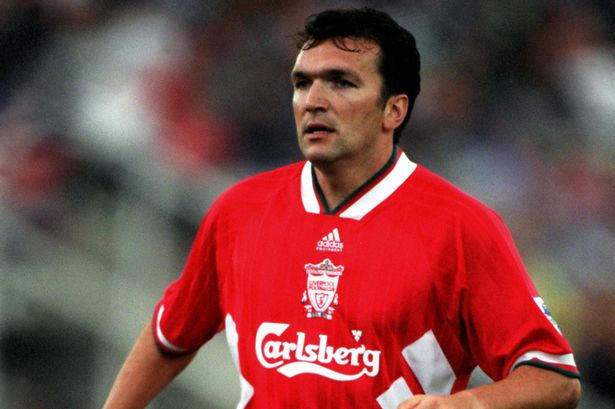 Often living in the shadows of their more successful rivals, the moods of their people rise and fall with their successes and failures.
Lowry lifted the spirits of the nation, and permanently established himself as Offaly's favourite son after those unforgettable days last summer. A million miles removed from the usual bland golf superstar, the loveable Clara rogue dragged himself to the top of the world that week, and brought all his people with him.
Mayo played four all Ireland finals against the greatest team in history between 2013 and 2017, drawing one, and losing each of the other three by a single point.
Their people will never truly be at ease until Sam Maguire nestles back in the home of Croagh Patrick once more. It's the hope that kills you.
Until this week, Liverpool, for me, were in the same boat. Fanatical following, fleeting success, propensity for the highest drama possible, and the regular aching, lingering disappointment that usually followed.
Istanbul will forever be remembered as one of the most implausible, unforgettable sporting occasions. A team of misfits dragged themselves back from the dead on the greatest stage of all to be crowned European Champions against the venerable All Star selection of AC Milan.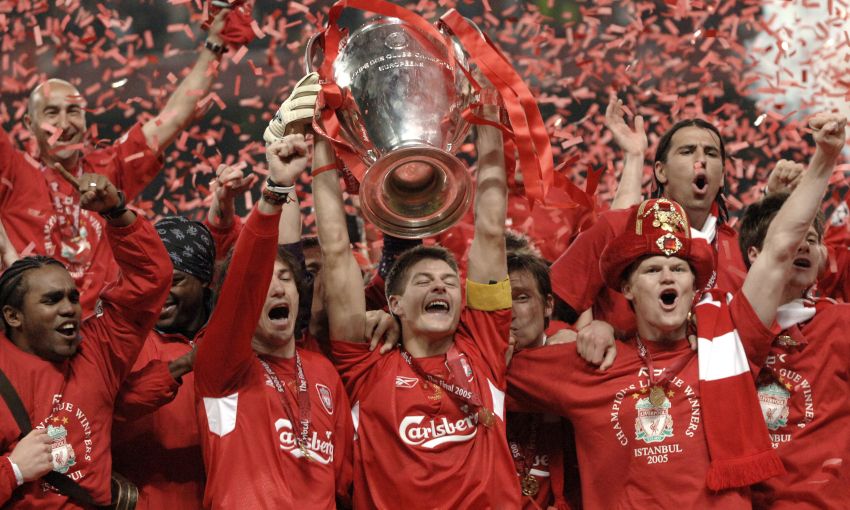 After leading that particular miracle, Rafael Benitez came closer than most to ending the famine for the local prize, but in true Liverpool/Mayo fashion, his greatest attempt to break the duck ended with two scarcely believable 4-4 draws in the space of a week in the spring of 2009.
Brendan Rodgers arrived a couple of years later and proceeded to build a team around the Latin maverick genius Luis Suarez and embark on a wild, thrilling, heart-stopping run to the cusp of glory.
Suarez scored 33 goals in 31 games that year, and would easily have cleared 40 had he taken penalties. They say talent hits a target that no one else can hit, but genius hits a target that no one else can see.
Unfortunately Suarez's target seemed to be to bite anyone who got in his way, and he hightailed it off to Spain after the most galling of Liverpool's collapses in 2014.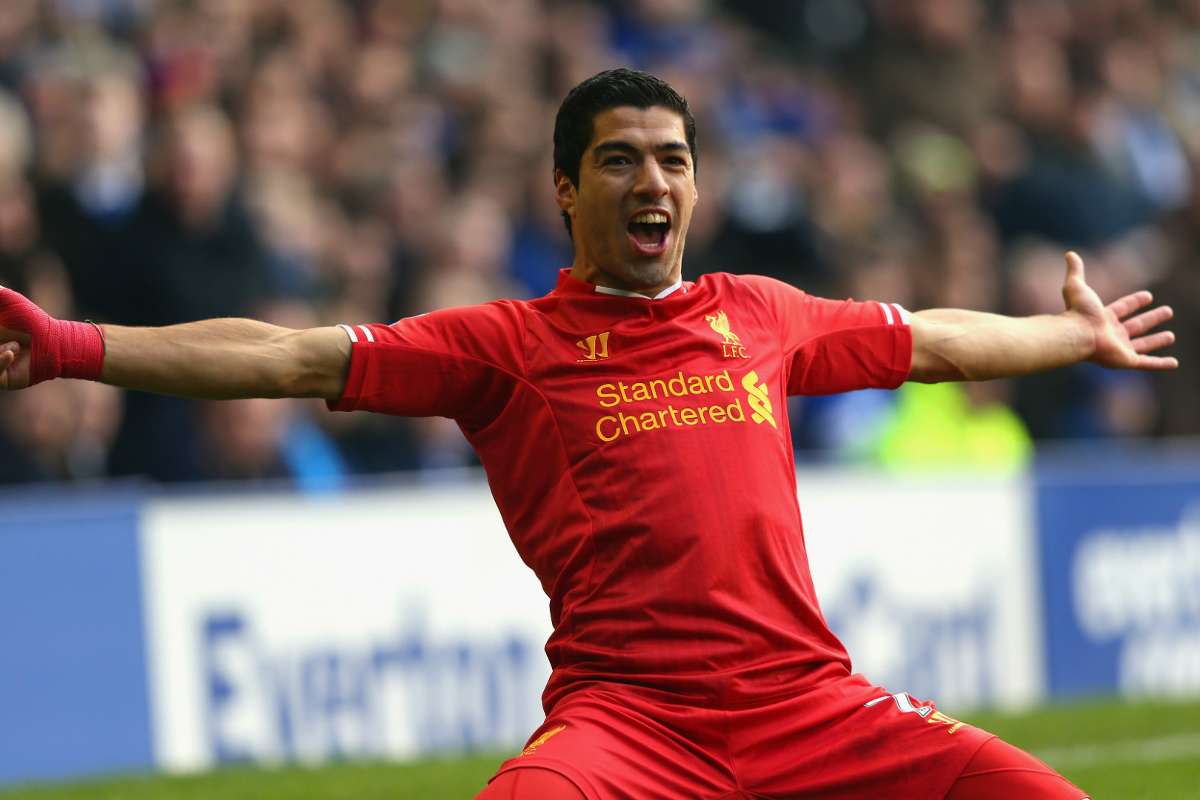 Jurgen Klopp arrived and proceeded to build something special. It felt different this time. The charismatic German with a penchant for turning decent players into good players and good players into great players, and that timeless gift of getting them to all pull in the right direction.
Doubts remained however, and that familiar heartbreak arrived first, both in Europe and at home. It was all so familiar.
And then this year arrived. Win after win, week after week. Opponents obliterated or just ground down. A relentless machine, unstoppable in the quest to right the disappointments of the past.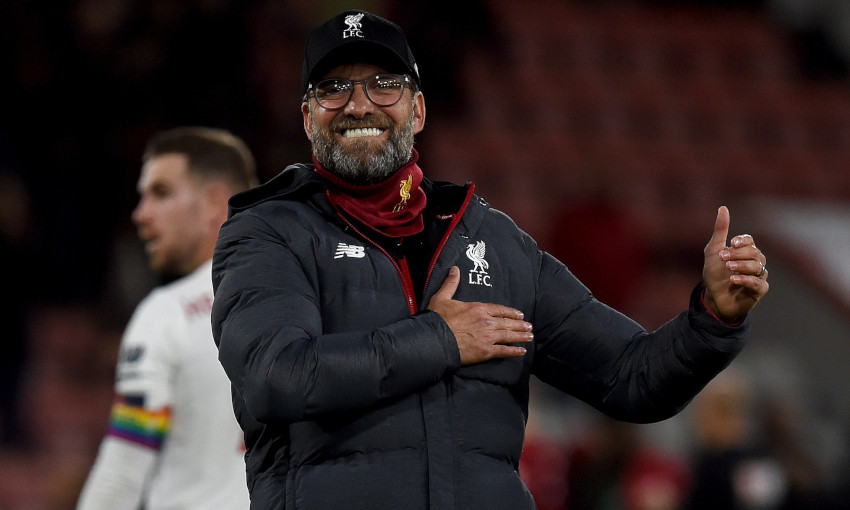 Rivals just couldn't keep up. It had finally arrived. There were no nerves, drama or fear, and completely at odds with the past 30 years. It would be won with months to spare. It was so un-Liverpool.
And then the pandemic arrived. The world turned upside down in the space of a few weeks, and everything we once knew and held dear thrown into chaos as everything stopped, with no idea how the world would look on the other side.
The entire sporting calendar put on hold, no end in sight, and that nagging fear that things will never be like they once were.
In the grand scheme of thing of course, Liverpool or sport in general are not important. As Klopp elegantly put it during the crisis however, of all the things in the world that don't matter, sport matters most.
In the eerie surroundings of an empty London stadium the other night, the wait ended and the weight was lifted.
It turned out to be the most Liverpool of all things. Ending the famine in the midst of a global pandemic, celebrating over Zoom and Whatsapp, with no fans present or bus top parades to enjoy.
It didn't make it in the slightest less satisfying.
It can be tough going being a Liverpool supporter, but this week made it that bit easier.
---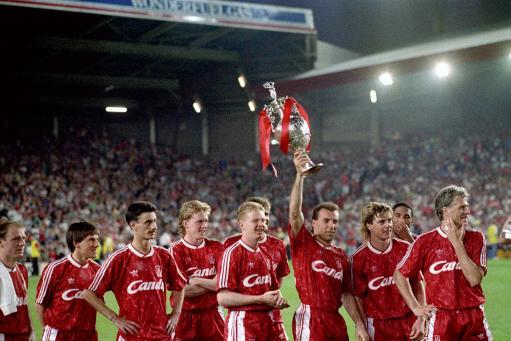 Shane Maher: Club and County GAA success is incredible – but Thursday was special in a whole different way
It's become a cliché but for me, the journey in supporting your team is all-important.
Liverpool clinching the Premier League title for the first time in 30 years wasn't anticlimactic as some might think but it was completely different than being at the Leinster Football Final in 2003 or winning a Minor hurling final the same year.
Clough-Ballacolla's senior breakthrough in 2009, the Laois hurlers stunning summer in 2019 were such incredible moments but Thursday was special in a whole different way.
My abiding feeling was relief. I started primary school in 1990, the last time LFC claimed league honours.
I was always sports-mad so I can only assume I started supporting Liverpool around then.
For all my life, we (and I have always said 'We' so I'm sorry if it annoys or offends people) have been somewhere between being bridesmaids at a wedding to the old drunk uncle making a holy show of themselves.
The journey was ultimately successful, we reached the destination, but there were times we were definitely lost and innumerate times when I felt like giving up and thumbing a lift home.
But I didn't, I couldn't and to be honest, being a Liverpool fan has become a huge part of who I am.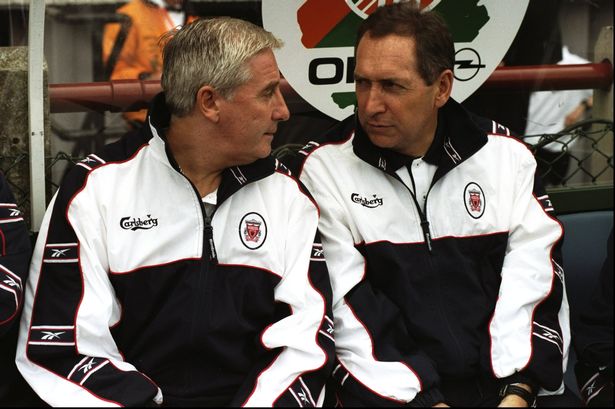 I adore football (or soccer if you prefer), I consume it far more than a lot of people realise. I have played, I have coached and managed but I'm happiest watching and becoming absorbed in the game.
The evolution of this Liverpool team over the last few years has been incredible but my journey started long before.
I don't really remember the Graeme Souness years. The early 1990s were a time of huge change in English Ffotball and though some will say that Arsène Wenger changed the culture of the sport in England, I firmly believe that Sir Alex Ferguson started the revolution.
Manchester United's dominance of the 90s was built off having the best players with a thoroughly professional and committed attitude. The famous altercation between Roy Keane and John Scales/Jamie Redknapp was telling.
Utd had the players but more importantly, they had adopted a thoroughly professional approach and had the mentality of champions. Long before the term 'Mentality Monsters' became synonymous with Klopp's reds, Utd had it in spades.
Souness and Roy Evans tried to evolve the Liverpool team of old but the game had changed and Liverpool were unable or unwilling to accept that fundamental change, a revolution, was needed. We became a team of moments and those moments gave me some of the happiest times of my early journey.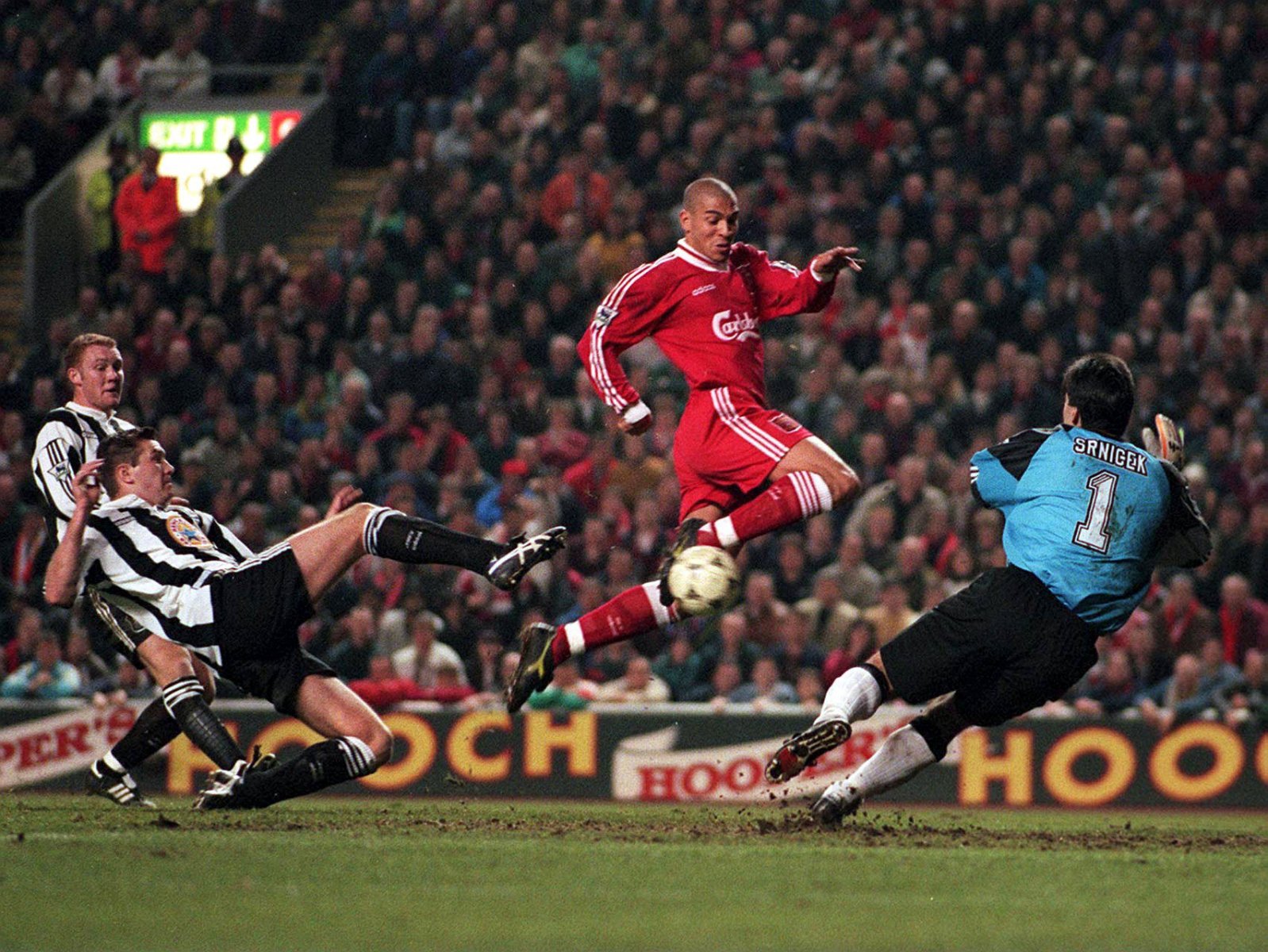 The Coca-Cola Cup Final in 1995 and the infamous 4-3 victory over Newcastle were wonderful moments but realistically, Liverpool had slipped well off the mark. The malaise ensued for many years though I will always credit Gérard Houllier with at least starting the revolution.
Many of my favourite memories at this time revolved around Robbie Fowler; still my favourite ever footballer.
He was simply incredible. His awareness, poise and lethal-finishing were devastating and it was at this time that I saw the connection between the fans and the team.
Fowler was born in Toxeth and was a son of the city. There was a vulnerability to him; he seemed real and completely unique.
My heart broke when he left for Leeds and I welled-up when he returned. I don't get to as many games as I'd like but I was there for his comeback game and it was amazing.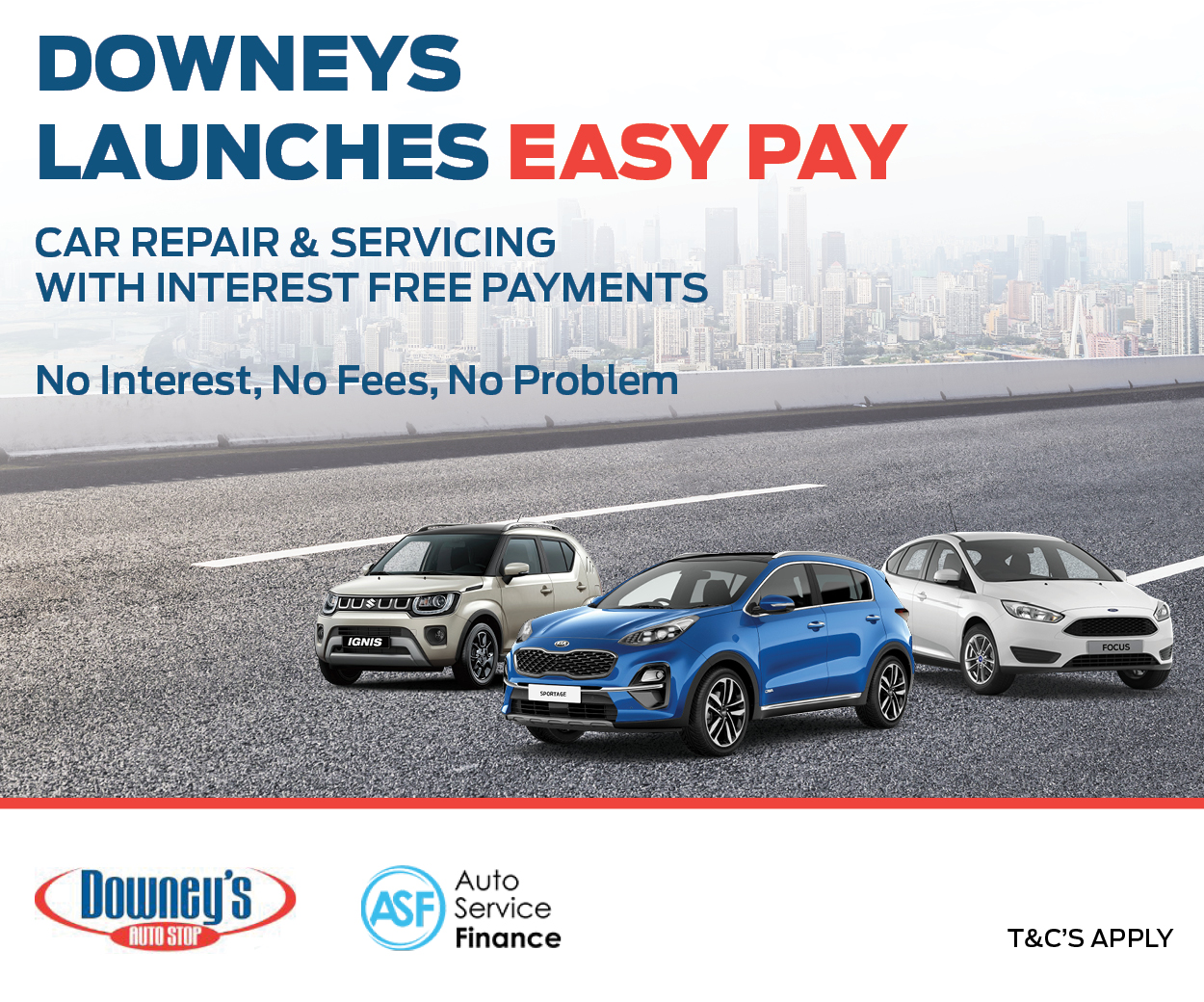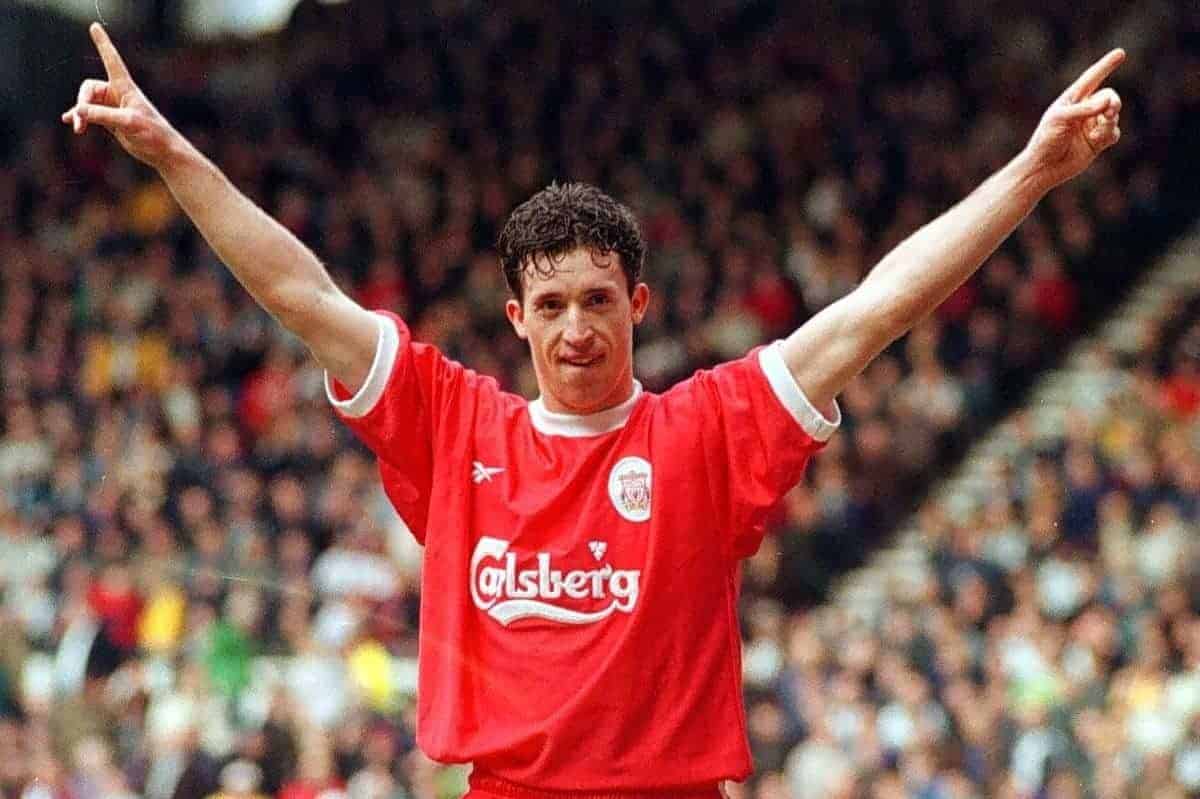 Moving forward on the jouney, moments popped up sporadically with league cups, FA cups and UEFA Cups but 2005 was an incredible story. That Liverpool team had no business playing in a Champions League Final!
The two best players I played football with were John Brophy and Aidan Keenan from Durrow, either would have made that team at left-back!
I was 18 years old and watched the final at a service station outside of Preston whilst working for 'McCanns Your Man' Furniture Removals.
The tiny TV was so grainy I was sure Andriy Shevchenko had scored late on to win it for AC. Strangely, when it got to penalties, I was convinced we were going to win.
But again, even the journey to that final was more about the stops on the way. I remember the Olympiacos game so vividly.
I was in UCD at the time and watched the match with a brilliant footballer and Derry-man John Cosgrove. After the game, we ended up outside Spirit Nightclub in Dublin City Centre draped in Liverpool flags freezing and broke.
We could only get a taxi back close to UCD so had to run back to our apartments. It was completely worth it!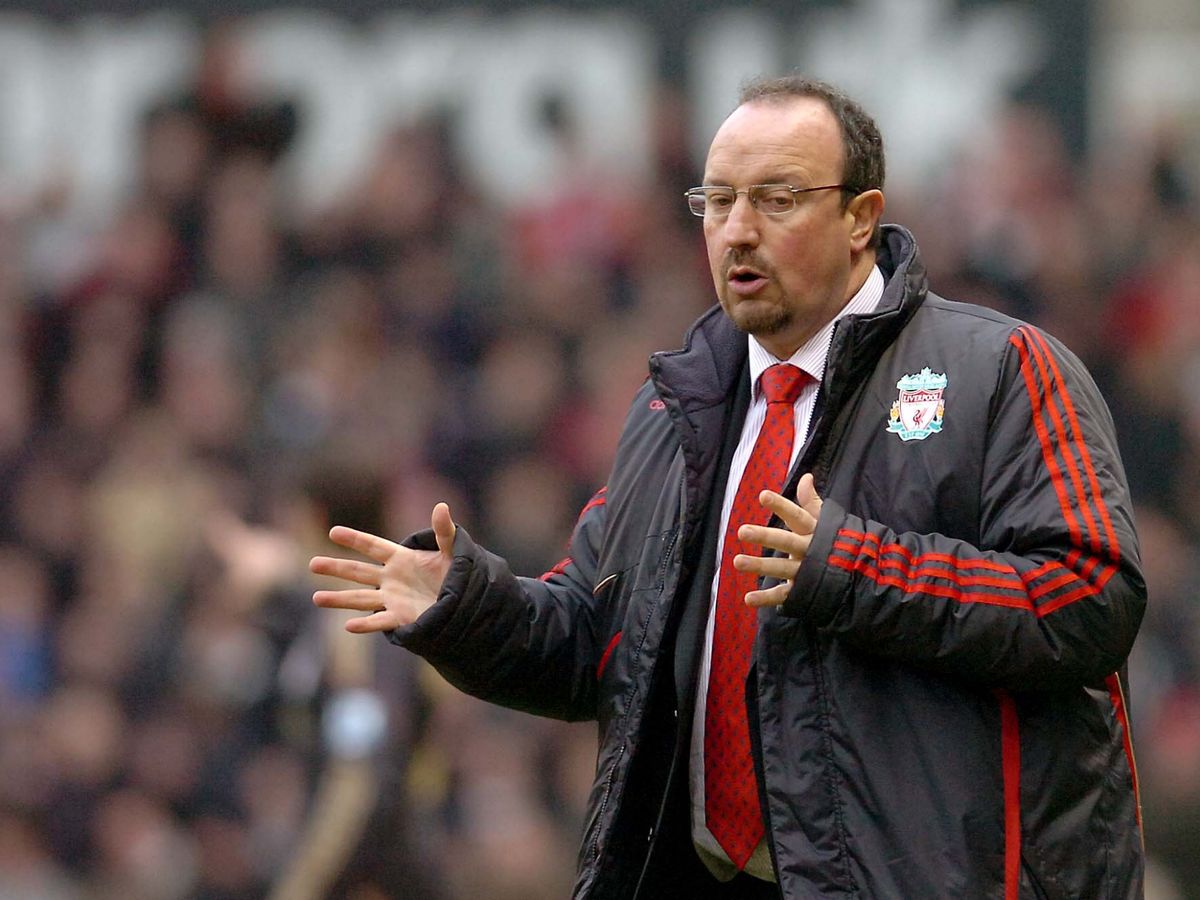 I loved Rafa Benitez and still admire him greatly. He built a strong team but it was built on a foundation of sand. Behind the scenes, things were toxic and I doubt most casual supporters had any idea how close Liverpool Football Club was to going out of business.
Benitez is a man of integrity and the adulation he still receives from the Kop is indicative of the connection he had with the fans and the people of Liverpool.
He fought to protect the club when the vultures were circling. New England Sports Ventures (now FSG) purchased Liverpool in 2010 and they provided the stability that has helped build the club back to where they are.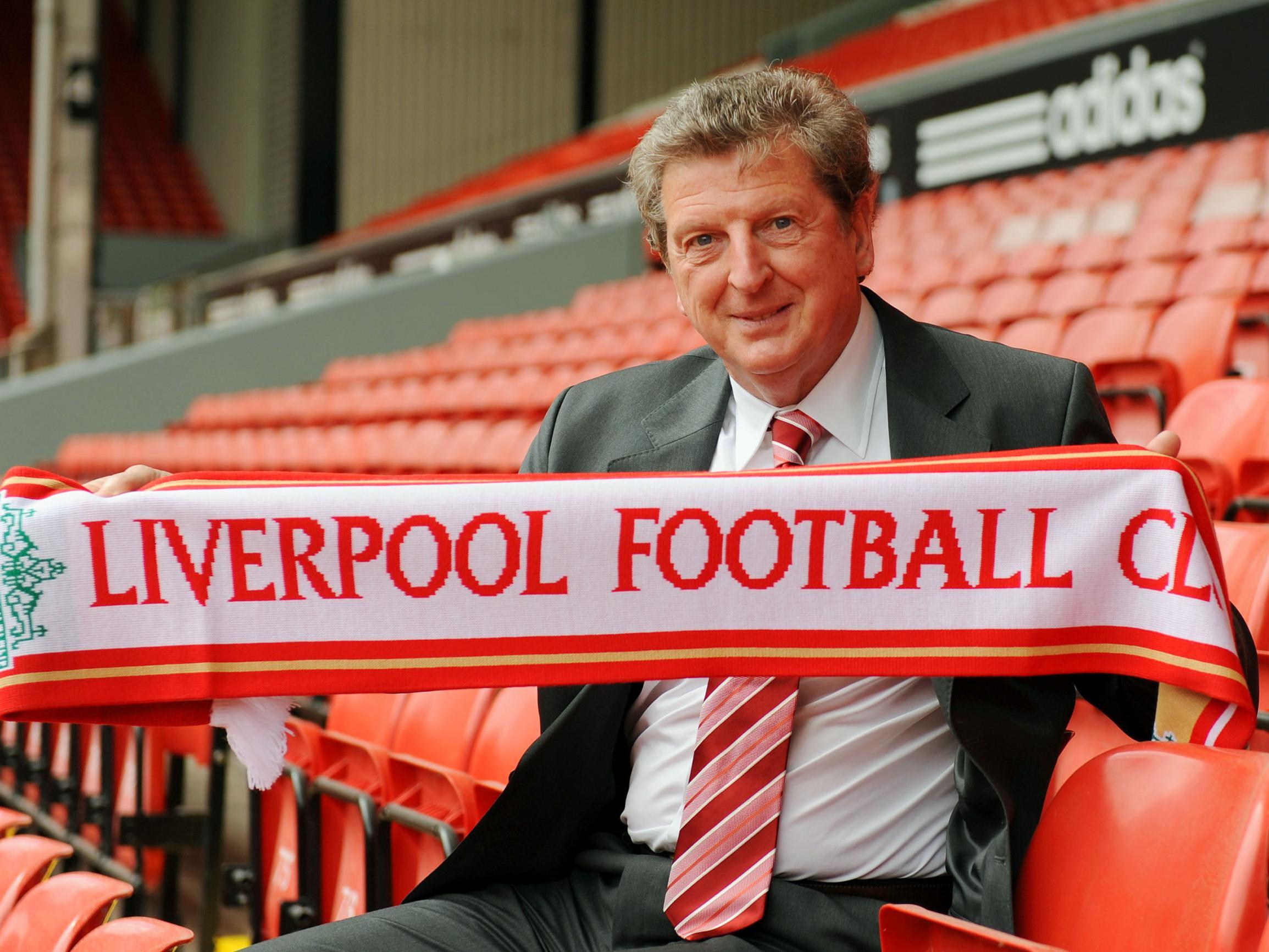 The Roy Hodgson spell was an insult. Where Rafa understood the psyche of the city and the club, here was a man who considered his successes equal to that of Sir Alex Ferguson when he hadn't won a trophy outside of Switzerland or Scandanavia.
The nadir for me was his admission that he had signed Raul Meireles with no idea where to play him! He was a really talented footballer and here was his manager admitting he didn't know what to do with him; he left for Chelsea the following summer and I had become so accustomed to seeing our top players leave it didn't even faze me.
The return of King Kenny was a romantic notion but he and his assistant Steve Clarke had a rudimentary style of play and the signings were uninspiring for the most part. We were stagnant and it was only when Brendan Rodgers came along that we started to believe again.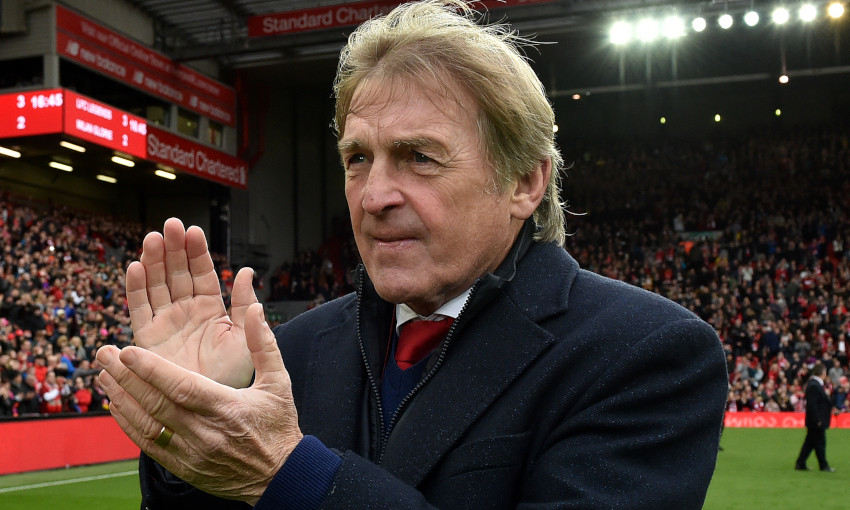 The 2013/14 season was the first time I invested in the idea of 'the journey'.
I remember the Arsenal game where we blitzed them early; I remember watching the City game in Edinburgh with James Donohue when Phil Coutinho scored a late winner.
And I remember the infamous Chelsea game. Gerrard's slip hurt but when I think back to that season, it is largely one where I loved the rollercoaster and being brought along for the ride.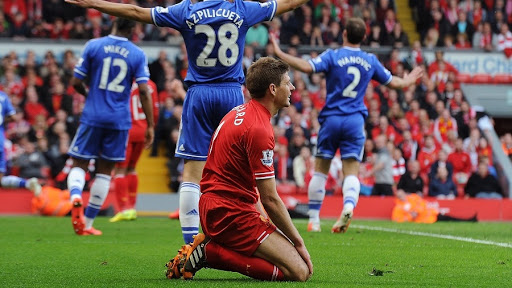 It was also the time when Liverpool podcasts became popular and I still have subscriptions to 'The Anfield Wrap' and 'Anfield Index' today. I was hooked in a way I hadn't been before.
The following season was a nightmare and we slipped back to irrelevancy but before long, Rodgers was out and Jürgen Norbert Klopp assumed the throne.
Klopp recently spoke with disdain about the Tory Government in Britain and as ever, he articulated the thoughts and feelings of the city he now calls home.
Like Rafa, Kenny, Shankly and Paisley, he gets the city; he understands the people and appreciates the connection between them. Much has been written about the 2-all draw with West Brom in 2015.
Ridiculed by many for celebrating mediocrity, Klopp was highlighting the need for the fans to invest in the team. I think the power of fan-support can be overstated but Klopp was establishing that connection; if the supporters turned from doubters to believers; he would seek to create a team in their image who would fight and never give up.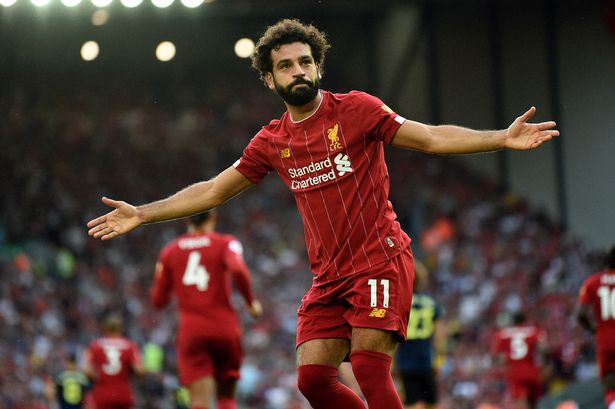 Liverpool supporters in the city were crying out for a cause to believe in; Klopp got them on side and hasn't looked back.
The journey over the last four-and a-half years has been joyous. Klopp has invested in players that are difficult to dislike and he has proven that success can be achieved through quality coaching and management.
Players like Andy Robertson, Gini Wijnaldum, Sadio Mane, Mohamed Salah and Joel Matip could have been viable targets for many clubs.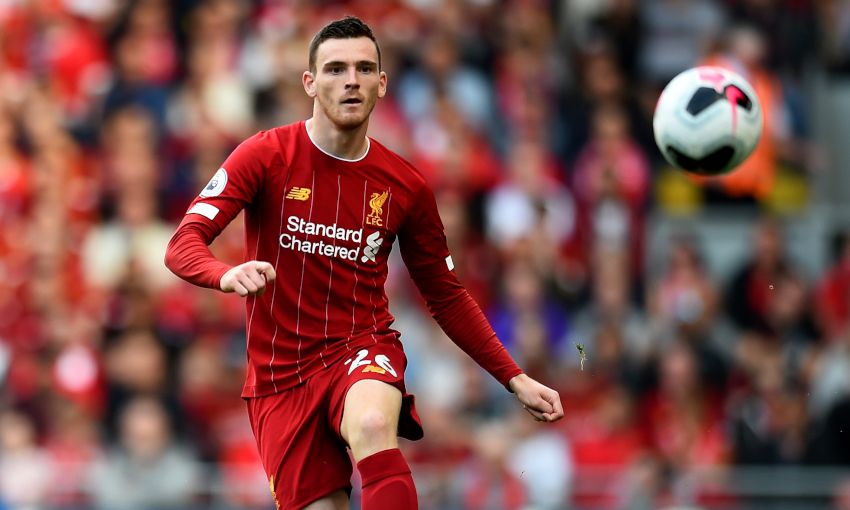 None were superstars when they signed, there were no huge transfer-battles but Klopp saw something that others didn't and has turned them into top-quality players. And that has been crucial to his success.
He hasn't thrown money wildly; he has cultivated a young, hungry and vibrant squad who embody Klopp's pillars of hard work, honesty, integrity and heart. They are an easy team to admire and a difficult one to loathe.
And the recent journey under Klopp has not been without adversity. Some on social media took glee in calling him a serial loser after Europa League, League Cup and Champions League Final losses.
But they way the team responded to those losses is incredible; the contrast with Spurs is startling. They lost the 2019 final and strengthened their hand with a couple of apparently brilliant signings; but they are floundering, seemingly still scarred from the loss. We, by contrast, lost a crushing final to Madrid in 2018 and came back in 2018/19 stronger than ever.
97 points in the league and a Champions League Win were monumental achievements but Liverpool fans had become infatuated with the Premier League and being a great second-best was never good enough.
Could we come back again this season? Absolutely! And what a journey it's been.
I made a fool of myself in 2014 when I was convinced we were going to win the league. One night in Ray Kelly's Bar in Errill really comes to mind … as a certain Tomás Phelan has reminded me frequently.
I wasn't going to make the same mistake this season … though we've had the league won since Christmas!
Kevin De Bruyne spoke with Gary Lineker over the weekend and I completely agree with him when he said we actually played better last season; I really believe that.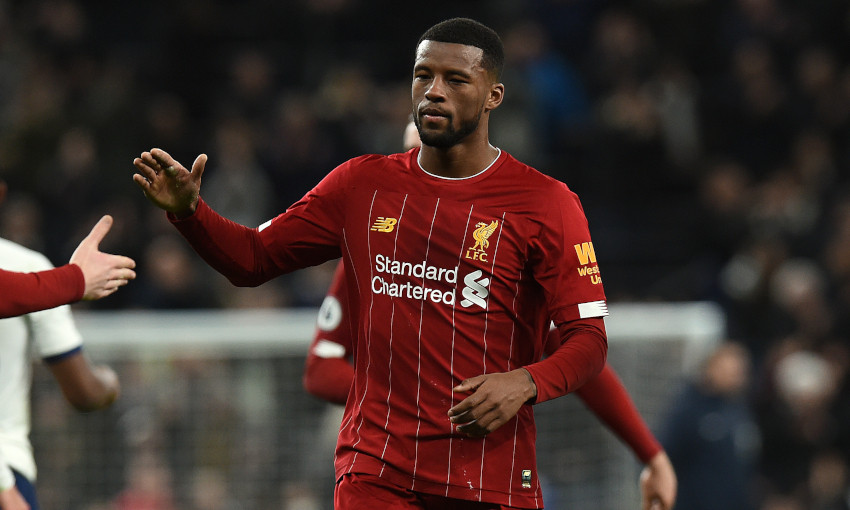 The performances against Barcelona and Bayern Munich were historic and we've rarely hit those levels this year; but we haven't had to. Klopp has developed a relentless machine whose cohesion and unified focus are irrepressible. Teams are suffocated and can't get out.
We started this season like a train and never let up. Very quickly, this season seemed different than others. There was a steely determination. Win after win after win and Man City stuttered.
They were two down to Norwich after half an hour and pulled one back just before half-time; I was sure I had seen this story before and expected a routine come back and win. I went for a run and came back to a very rare City defeat.
When they lost to Wolves and we turned them over at Anfield, it felt like their race was run. Leicester City were mounting a challenge but I was never convinced they could see it through and we kept arguably our best performance of the season for St Stephen's Day at the King Power.
A 4-0 victory was sweet but sharing the moment with two ardent Man Utd supporters in Padraic Kavanagh and Michael Knowles was the icing on the cake. From then, there was no slipping up. Not this team. Not this manager. Not this time.
Supporting Liverpool has been a rollercoaster but this season has been a doddle. The Covid-19 Liverpool-18 jokes were a little worrying but it quickly became apparent that there was no appetite for 'Null & Void' and of course, there shouldn't have been.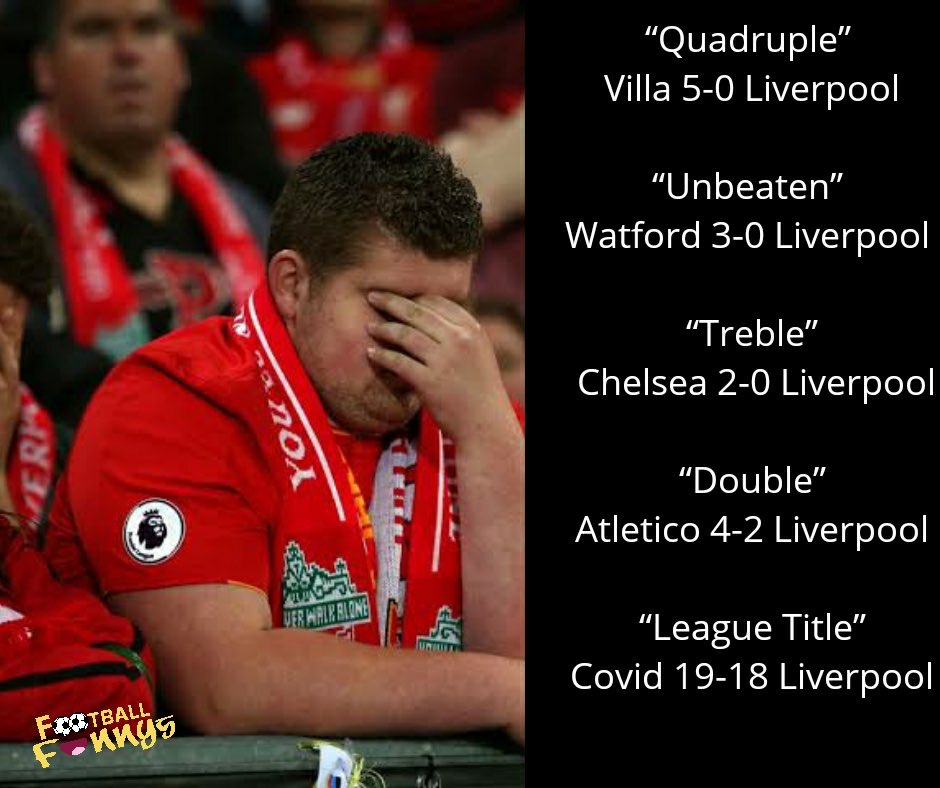 I've gained a lot of perspective over the years supporting Liverpool and still moreso over these last few months. There was no huge feeling of euphoria that I thought would follow our first League Title in so long.
I often wondered why my Man Utd/Arsenal-supporting friends didn't celebrate their wins more but the fact is that here, in Ireland, the journey has to be more than the destination.
We don't get that instant gratification with supporting an English football team in the same way we do after a GAA match; it's simply special in a different way.
It didn't take Chelsea beating Man City for me to know that Liverpool were the best team in the Premier League this season. The relief is that now that monkey is off our back but the journey starts again next season and I can't wait.
I'm a teacher and year after year, I tell the kids in my class that connections are important. It's something in which I strongly believe and I suppose it's why I'm so passionate about young people participating in sport.
It's been a very difficult time for society during this pandemic and the lack of social connections will have been devastating for a lot of people.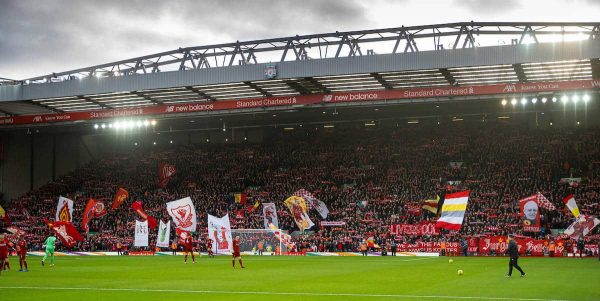 For me, as difficult as it might be for people to understand, I do feel connected to Liverpool Football Club and city. It's more than just a club I follow; it's something I feel part of in a very small way.
'The Anfield Wrap' podcast has given me a connection to other fans that makes the experience feel real, even from so far away.
Thirty years has been a long time for Liverpool fans but the stories and memories we've experienced along the way have only helped build our connection to the club. It hasn't always been easy but it has always been worth it.
SEE ALSO – Talking Music: James O'Connor on early memories, playing Electric Picnic and his new album