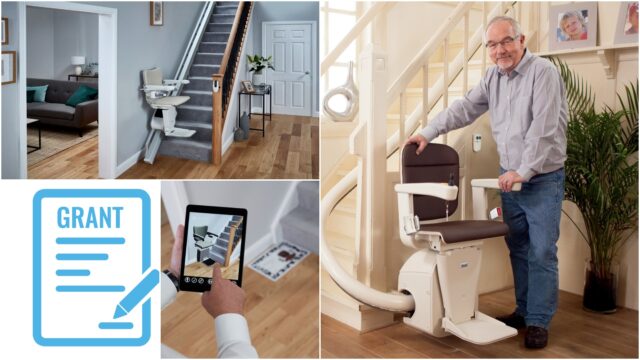 Many people throughout Laois suffer from reduced mobility; this can be due to ageing, a medical condition or because they have had an accident or operation.
For many, one of the most challenging parts of getting around can be climbing up and down the stairs.
If using your stairs has become difficult or unsafe, it may be time to consider getting a stairlift. Installing a stairlift is a practical, cost-effective, and long-term solution that ensures you don't need to move your bedroom to the ground floor.
This is especially relevant in homes with no downstairs bathing facilities as retrofitting a wet room can be expensive and inconvenient.
A stairlift by comparison, is a much cheaper alternative and far simpler to install, plus you get to keep full access to your home.
The stairlift you require will depend on your staircase and your requirements, so it is advisable to consult an Occupational Therapist to ensure you get the best stairlift for your current and future needs. It is also advisable to have your staircase surveyed by a professional to ensure you get the best stairlift that fits your staircase and needs.
Beechfield Stairlifts, based locally in Portlaoise, offer a free no-obligation stairlift survey. During this survey, the stairs are accurately measured using specialist software to decide which rail suits and if any preparatory work (such as an extra power point) is required.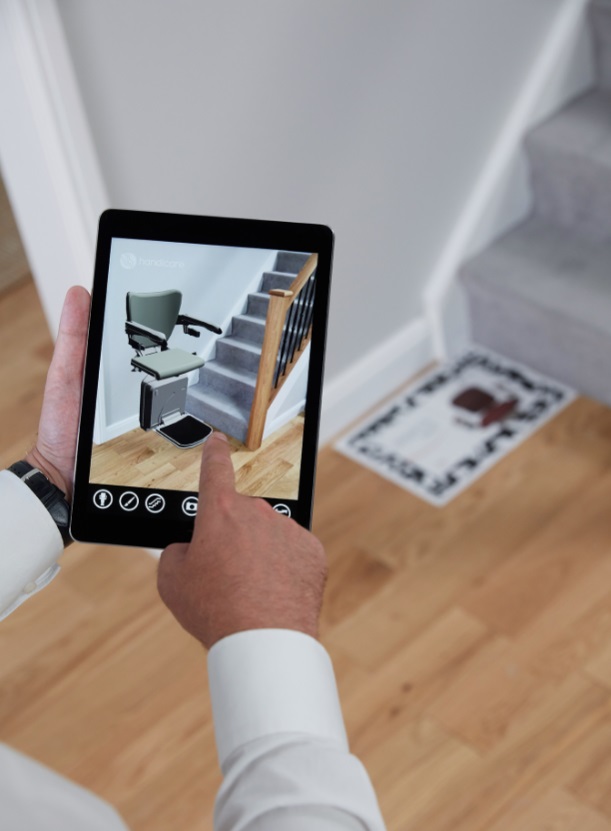 The software creates a 3D model of the staircase and the stairlift track, allowing you to see what the stairlift will look like before it is installed.
Once the measurements are complete, the Beechfield Stairlifts representative can discuss the options available including additional features, upholsteries, and rail colours, allowing you to customise the stairlift to suit your style.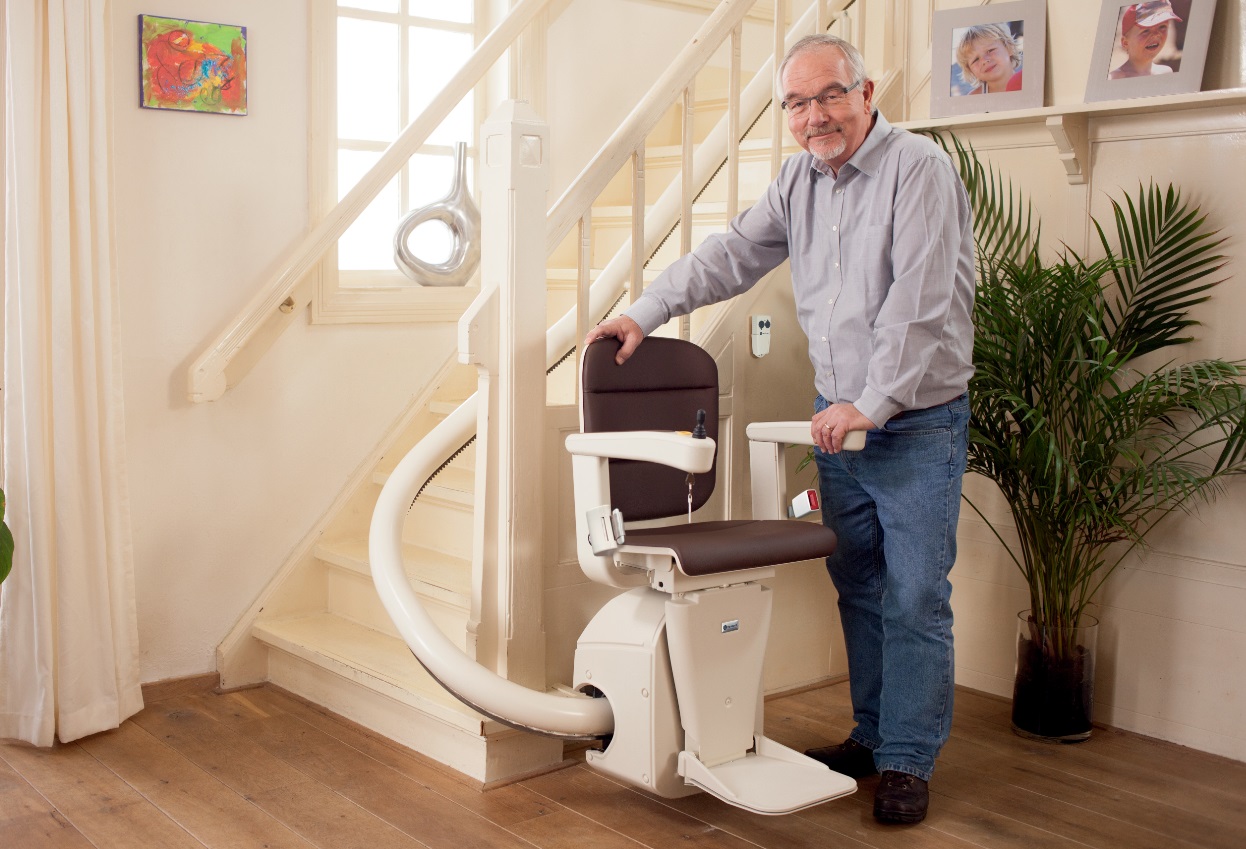 Straight, curved, or spiral?
Straight stairlifts are designed for staircases that run straight up with no turns or landings. They are the simplest and the most economical stairlift to buy and can be installed in about an hour.
Curved stairlifts are designed for stairs with one or more turns, or stairs with a landing. It is always recommended to get a curved stairlift that is designed and fabricated specifically to fit your stairs. This ensures the stairlift runs tight to the wall and minimises the stairlift intrusion on the staircase. Curved stairlifts take a little longer to install depending on the complexity of the staircase.
Spiral stairlifts are like curved stairlifts and must be measured and fabricated specifically to suit the staircase.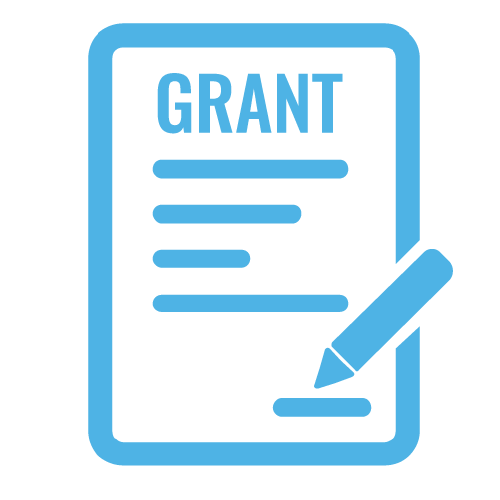 How do I pay for my stairlift?
The good news is that there are grants available. The Mobility Aid Housing Grant Scheme is a grant that is available from Laois County Council.
The maximum amount available is €6,000 and it may cover up to 100% of the cost of installing a stairlift in your home.
If you are considering applying for a grant, visit Beechfield Stairlifts where you will find all the relevant information along with forms to assist with your stairlift grant application.
Please note, this is a means tested grant and Laois County Council will only approve grants that are being paid to VAT registered installers with VAT clearance certificates, so always ensure your installer can provide a copy of their VAT clearance certificate.
If you are purchasing privately, Beechfield Stairlifts have partnered with Flexi-Fi to offer finance options that allow you to spread your payments. Stairlifts, when purchased privately, are taxable at the 23% VAT rate. The VAT can be reclaimed in its entirety when you submit the VAT 61A form to your local revenue office or through the revenue online service (ROS).
Important considerations
Size matters: After price, the size and footprint of a stairlift is probably the biggest consideration for most people. The Handicare 1100 is the slimmest straight stairlift and the Handicare twin-tube curved stairlift offers the tightest bend that is available from any stairlift manufacturer. So, if you have a narrow staircase, or just wish to have a compact stairlift, Handicare stairlifts are the ideal choice.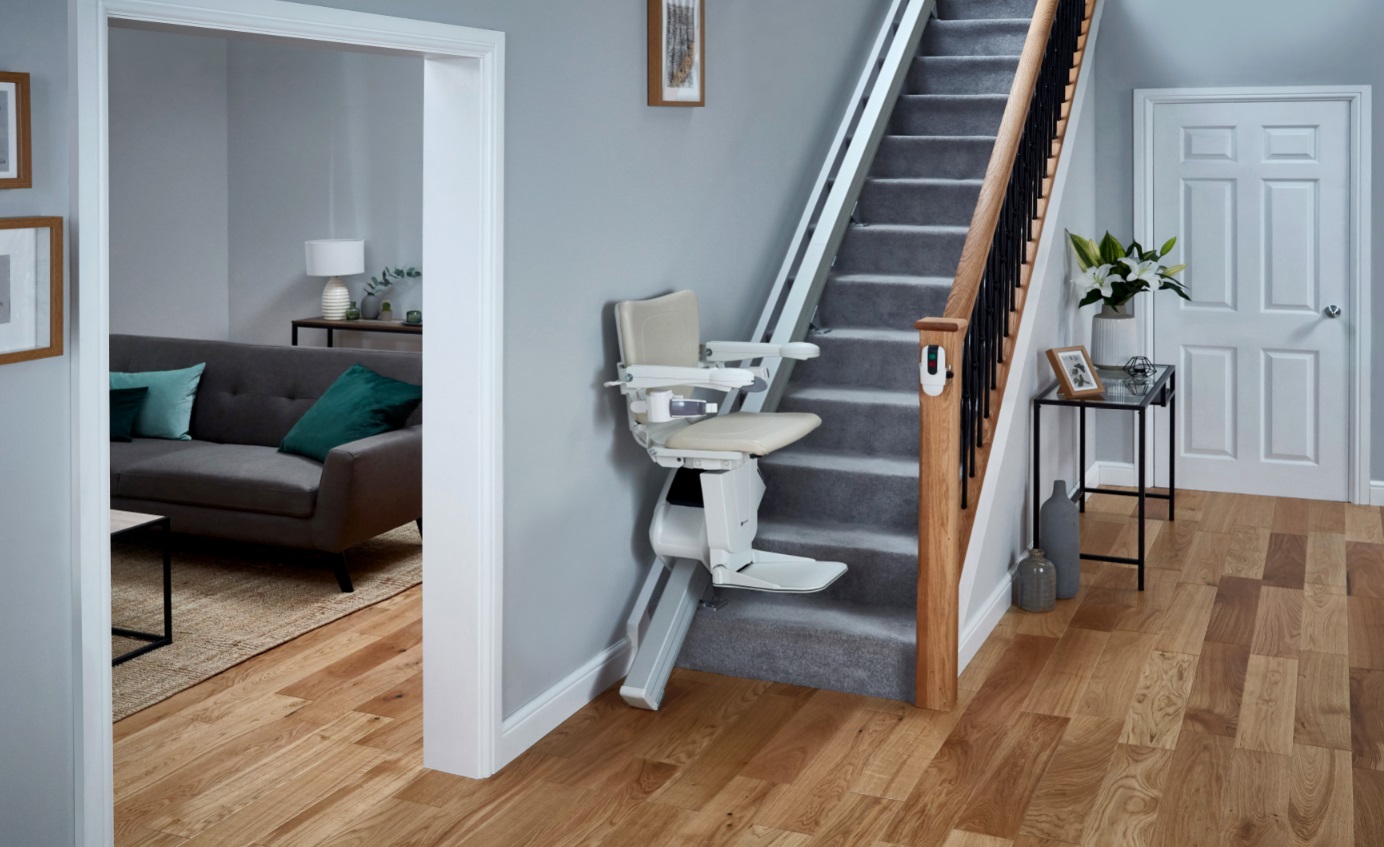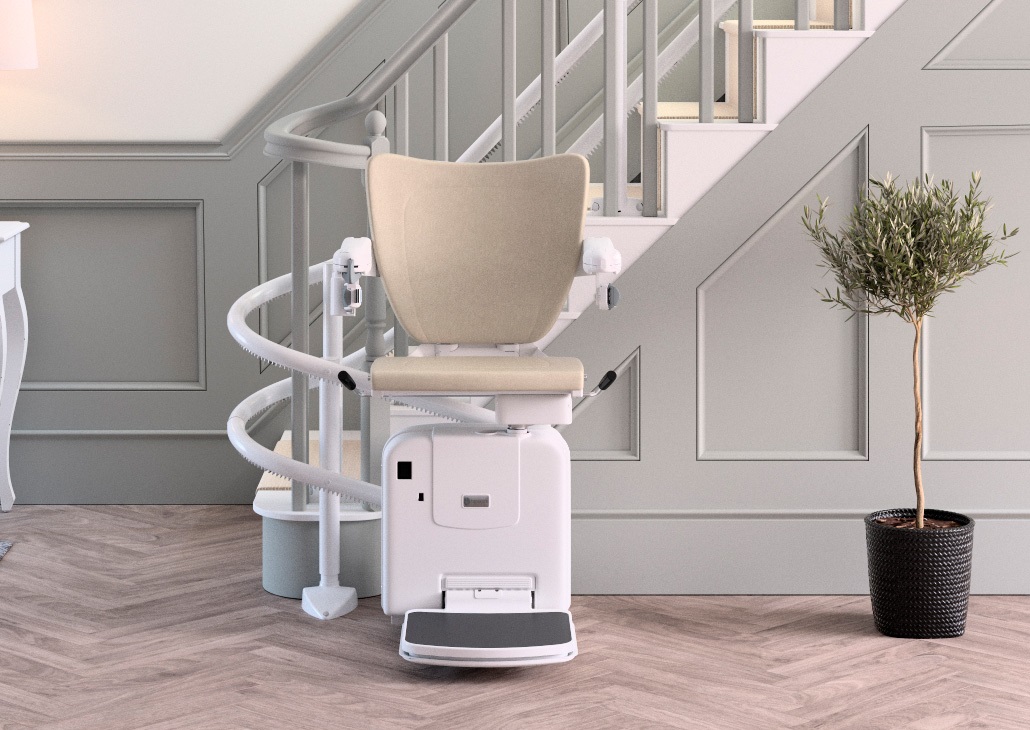 VAT registered: If you are applying for a grant it is vital to use a reputable company that is VAT registered and can supply a VAT clearance certificate. County Councils will only approve grants from VAT registered installers with a VAT clearance certificate.
Avoid hidden charges: In some situations, a stairlift installation may require some extra work such as installing a plug. Always ensure that the price you are quoted is the final price you will pay.
Stairlift Survey: Insist on getting your stairs surveyed before purchasing. A survey ensures an accurate quote and that you get the right stairlift to suit your stairs and more importantly, your needs. If you require a curved or spiral stairlift, a survey is vital to ensure you get a stairlift that is specifically designed to fit your stairs, rather than a stairlift that is adjusted to fit your stairs.
New or used: When you purchase a used stairlift, that stairlift has been designed to fit another staircase and then taken out and adapted to fit yours – this may require using parts from other stairlifts rather than a single seamless track. This can affect the ride and the overall quality of the stairlift, not to mention the life span. It is also worth noting that stairlifts run on batteries, and once the cells in a battery die, the battery needs to be replaced and this is quite costly. A new stairlift on the other hand comes with a 2-year warranty, for extra peace of mind.
If you are considering installing a stairlift, call Beechfield Stairlifts on 057 8682304 or email info@beechfieldstairlifts and book your free no-obligation home survey. Alternatively, drop into our Portlaoise showroom for a demonstration – we are conveniently located behind Telfords in Clonminam.
SEE ALSO – Check out the Beechfield Stairlifts website here