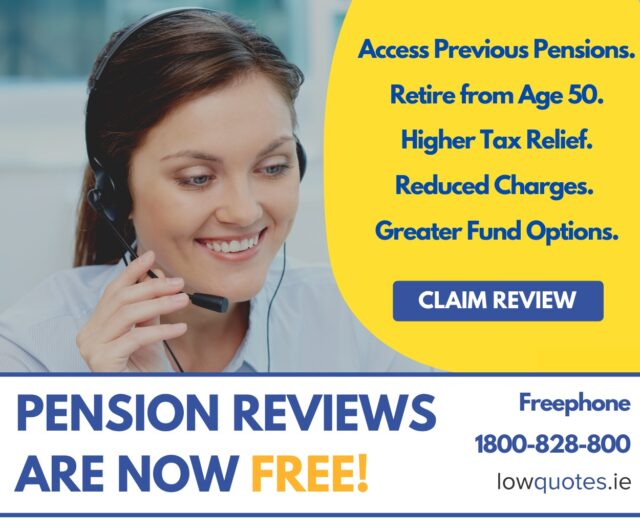 If you're looking for Life Insurance, Mortgage Protection or want to review your Pension – LowQuotes.ie, who are based in Portlaoise, are well worth checking out.
Low Quotes provide a fully online experience, comparing every provider in Ireland (most sites just give you one result) and you can then continue to fill in your health application and sign your documents entirely online.
"We know for certain if people that have Mortgages purchased their Mortgage Protection from their Mortgage lender – We can 100% save them money," says Adrian Morrin of LowQuotes.ie.
"A Good example here is a policy we reviewed this week, she would have paid €11,567 too much on the lifetime of her two policies.
She had 148,000 Mortgage protection over a 22 year term which we changed from a 'Joint basis' to 'Dual basis', So it now would pay out €148,000 twice. We kept the Term & Cover amount the same but switched her provider. She will save €5005.44 over her term.
She also had 200,000 Dual Life cover over 18 years. We changed her provider and kept all of the details the same, She will save €6,562 over her term.
In total she's now saving €49.34 monthly/€592.08 annually/€11,567 over the lifetime of both policies."
"Another thing we can help with is if someone has a Personal Pension and they haven't reviewed it in a couple of years, it's either A – Not going to provide them with what they're expecting upon retirement. Or B – There is better fund options available now that they're unaware of."
"Also if someone has changed their job, their pension hasn't "went with them" and a lot of people just leave it there and forget about it."
"We can transfer that pension to their new employment or put it into a specified retirement bond of their choice, free of charge."
"A good example of this would be where we recently switched a clients pension fund. This client sourced their pension from their banking provider, banks will never compare against the entire market.
We reduced their fund management charge from 2.25% to 1.1%, reduced their policy fee from €67.40 per year to €0.00 and reduced their bid offer spread from 5% to 0%. This increased their projected fund at retirement from €12,677 to €83,141"
"Our Pension advisors ensure your Pension is tailored to your needs by comparing the Irish market and not just one provider.
We have 20+ years experience and know what fund options are best, whatever the situation may be."
You can check out LowQuotes.ie here. 
If someone buys a policy over €30 with LowQuotes, they will give a €30 One4All Voucher. Also if you refer a friend, there is a "30 for 30" offer, where if they refer a friend and they buy a policy over €30, they will give the referee a €30 One4All Voucher – this offer sticks infinitely.