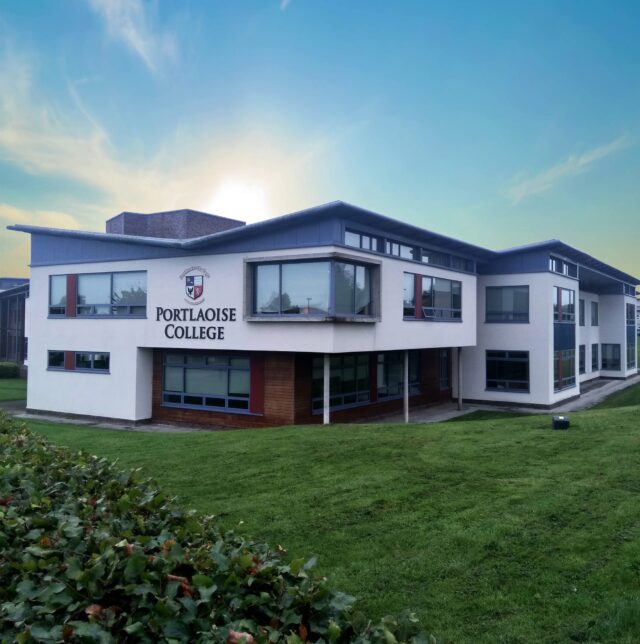 If for whatever reason you're thinking of going back to repeat your Leaving Cert, then Portlaoise College is well worth considering.
Opened in 2006, Portlaoise College is a state of the art, co-educational college offering a wide range of facilities.
Student Facilities include:
Dedicated study room for repeat students
Large bright classrooms
Well equipped specialist rooms
Student canteen for further education students
Fully equipped computer and multimedia rooms
Gym/outdoor sports facilities
Photocopying services
Student car parking facilities
This specialised Repeat Leaving Certificate Programme is designed for students who wish to increase their points in preparation for progression to third level education.
Applications are invited from motivated and focused students, with high aspirations, who wish to repeat their Leaving Certificate to maximise their points.
Special features include
Leaving Certificate curriculum in a further education environment
Experienced teachers and subject departments focused on exam requirements
A structured programme with an emphasis on achieving your goals
Regular performance-based feedback throughout the year
Comprehensive reports of attendance and progress
No uniform, appropriate dress required
Applicants will be interviewed and expected to demonstrate clear objectives for repeating the Leaving Certificate.
The deadline for applications is Friday, September 18. Students must have completed the Leaving Cert during the previous two academic years.
The course fee/registration is €300 (excluding exam fees).
For more information contact dmaher@portlaoisecollege.ie
You can check out the full application form here.