After two full rounds of action in the top three grades in the Laois football championships, we rank the top 30 teams in the county.
For the first time since 2016, Portlaoise aren't Number 1 but can the side that replaced them now go all the way?
And who is most likely to drop out of the senior championship? Who can come up?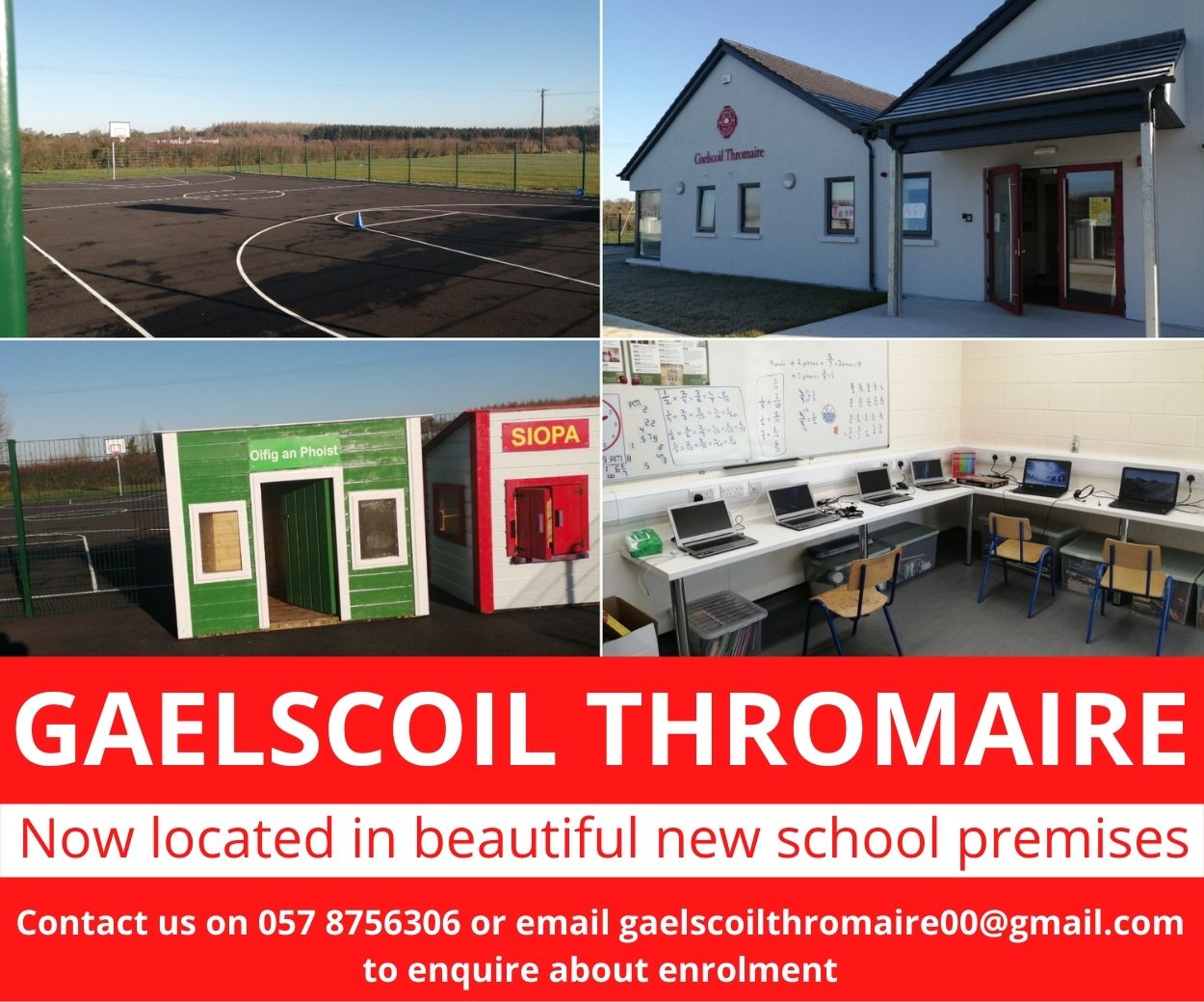 And what way are things fixed at the bottom of the intermediate grade and at the business end of the junior.
Here we rank the top 30 teams so far. With a busy round of games in senior, intermediate and junior this weekend, there will be movement in the rankings. Like the stock exchange, values can fall as well as rise – and new entrants could come into the list too.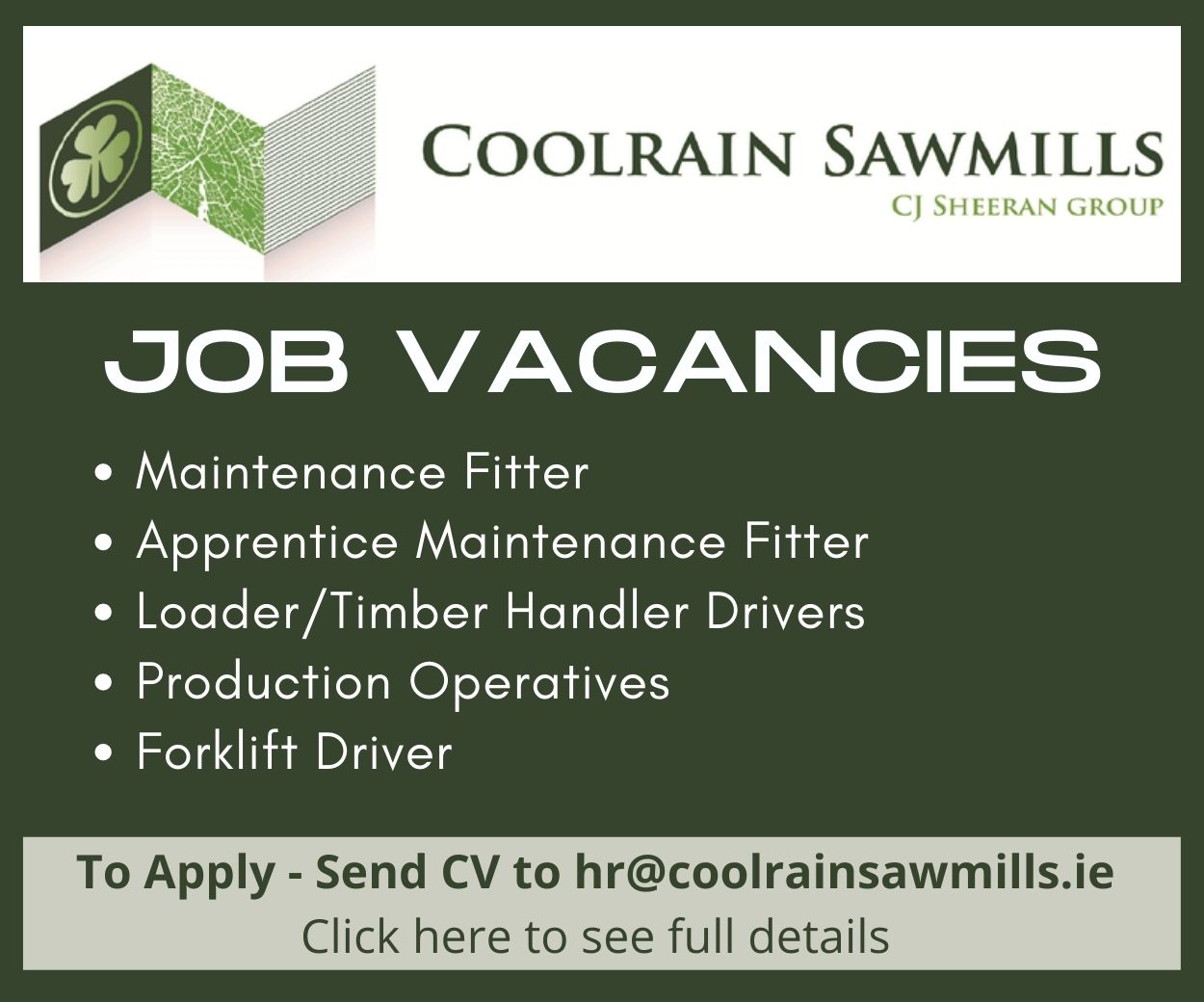 We'll update this list from now until the end of the championship.
1 – Portarlington
Ended last year as the county's second best team but despite a raft of absentees, they have overtaken Portlaoise for the time being following their four-point win over the county champions in Round 2
Have plenty of room for improvement and they will need to show it if they're to be crowned county champions for the first time in 19 years.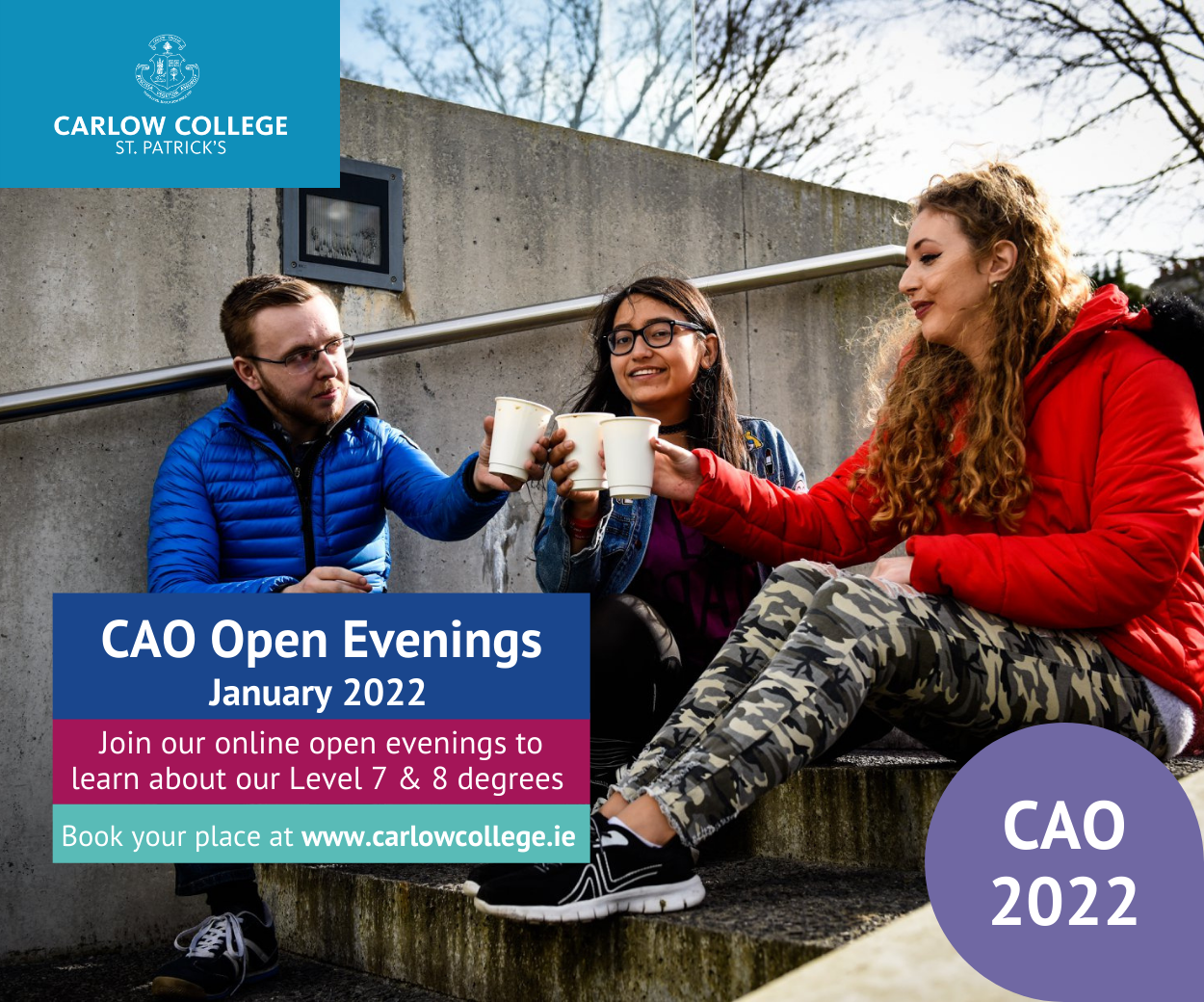 2 – Portlaoise
There were signs of decline last year even when they won the championship for the third year in a row and a 12th time in 13 seasons.
Weren't overly impressive in beating Ballylinan and then were second best against Portarlington. Still the team to beat and they're not gone by any means – but they need to show improvement and fast. Play St Joseph's in a knockout game this Saturday.
3 – Emo
When they're good, they're good, as they showed in their impressive and entertaining wins over Killeshin and O'Dempsey's, the last two finalists, in the opening two games.
Have a nicely balanced team and great pace going forward. They won't fear anyone but may be a bit short to go all the way.
4 – Ballyfin
Have followed up last year's impressive season by showing it wasn't a flash in the pan and have won their first two games to go straight through to the quarter-finals.
A really entertaining side to watch and will cause problems for any team. Have a bit of everything to their team – but can be exposed defensively.
5 – O'Dempsey's
Have always had a tendency to blow hot and cold but no side will fancy coming up against them all the same.
Destroyed Courtwood and then played well for long patches against Emo in a high quality game before being pipped in the closing stages. Have the forwards and pace to challenge the top teams but need to tighten up at the back – as tallies of 1-17 and 2-13 conceded would suggest.
6 – Graiguecullen
Have reached the quarter-finals for the fourth year running with the minimum of fuss, having far too much for Arles-Killeen and then coming from behind to beat The Heath despite being down to 14 men for much of the second half.
Have great pace and mobility but might lack the firepower to improve on their showings in previous seasons.
7 – Ballylinan
Have a top forward in Gary Walsh and a good manager in Mick Lillis and it's only three years since a relatively young squad reached the club's first county final in 30 years.
Set up defensively and are hard to score against with Portlaoise struggling to break them down and Rosenallis only managing eight points against them. Should have a good battle with Ballyroan-Abbey this weekend and are capable of making the last eight again.
8 – Ballyroan-Abbey 
Shocked St Joseph's with a late goal in the opening round and then lost to Ballyfin by three points in Round 2. Another side who set up defensively and while Diarmuid Whelan is in top form up front, Marty Scully's struggles with injury has to be holding them back.
A young and very honest side, they are definitely on an upward curve and will make life difficult for anyone.
9 – St Joseph's
Stunned by a late goal by Ballyroan-Abbey in the opening round, they then did just enough to beat Stradbally to keep them in the championship.
Play Portlaoise in a massive game this weekend and will be looking to build on last year's performance against the same opposition when they were only narrowly beaten. Another who fancy a defensive style, they may need to chance things a bit more if they're to beat Portlaoise for the first time in 17 years.
10 – Stradbally
Are in the relegation playoffs for the fifth time in seven years but their form in this championship isn't as bad as the other years they ended up in this situation. The draw did them no favours, pairing them against Portarlington and St Joseph's, two of the toughest fixtures they could have got on each occasion.
The loss of Jody Dillon and Eoin Buggy to injury was significant the last day but it would be a huge surprise if they didn't have enough to stay up.
11 – The Heath
Had a significant win over Arles-Kilcruise in the opening round, a win that ensured they wouldn't be in relegation bother this year, something that has been to familiar to them over the past decade.
Will be disappointed they didn't beat Graigue in Round 2 but have a chance of a quarter-final place when they meet Arles-Killeen this weekend.
12 – Killeshin 
Last year's beaten finalists have come tumbling down the rankings after a big defeat to Emo. They improved for the Courtwood game and though they led for most of it, they only stumbled over the line in the finish.
Should be better again this weekend for a knockout game against O'Dempsey's and they will need to be if they're to avoid their earliest championship exit since 2016.
13 – Rosenallis
Just up from intermediate, they've been involved in two competitive games but no win means they're in a relegation playoff against Courtwood, another of the newer senior clubs.
Have pace and power but could only manage eight points against Ballylinan after hitting 2-12 against Ballyfin. Will need to break double figures in points and hit a couple of goals if they're to beat an attacking side like Courtwood.
14 – Courtwood
After an encouraging first season at senior, they have struggled this year, with injuries playing a part. Conceded 7-11 against O'Dempsey's and 2-15 against Killeshin which shows an obvious need to tighten up but they will go for it at the other end as tallies of 1-17 and 2-11 suggest.
Should be good enough to stay up but after beating Arles-Kilcruise in their first senior game in almost 25 years last year, they have now lost four on the trot and a fifth would leave them hanging on by their fingernails.
15 – Arles-Killeen
A bad loss to Graiguecullen was followed by a nine-point win over Arles-Kilcruise, their best championship win since 2016.
As a team, they're no longer the power they were but if the Kingstons can hit top form and the likes of Sean O'Shea, Conor Keightley, Oisin Byrne and the O'Rourkes continue to play as they have been, then they should have a great chance of beating The Heath and into the last eight.
16 – Arles-Kilcruise
The great battlers of Laois club football find themselves in the relegation playoffs for the third time in four years and the more you play with fire, the more likely you are to get burned.
The Heath beat them by seven points and Arles-Killeen by nine and Stradbally, their opponents this weekend, would appear stronger than either of them. Usually pull a performance from somewhere but their best chance may be in the relegation final.
17 – Crettyard
After two games and two big wins they have firmly positioned themselves as favourites for the intermediate championship.
Hit 3-15 and won by 12 points against Timahoe and followed that by scoring 6-12 and winning by 16 points against Portlaoise. Are straight into the semi-finals and the team to beat in that grade.
18 – Clonaslee
Like Crettyard, they have also won their first two games but not in the same impressive fashion. Won a thriller after extra time against Mountmellick in the opening round and then struggled past The Rock.
With the hurling finished they can now focus fully on the football and after losing last year's final, they'll be keen to finish off some unfinished business. Could be shaping up to be a Clonaslee v Crettyard final.
19 – Mountmellick 
Now in their third year at intermediate they were beaten in the 2018 final by Courtwood and then in last year's semi-final by Clonaslee.
Lost to Clonaslee in the opening round (for the third time in a row) and then only barely got the better of Annanough. Well capable of beating the two teams above them but at the moment, there's two teams ahead of them.
20 – The Rock
Arguably the most improved team in the intermediate championship with a nine-point win over Annanough followed by a good showing and unfortunate loss to Clonaslee.
Will be slight favourites to beat O'Dempsey's and go into a semi-final which would represent their best season since 2016.
21 – Portlaoise
Got the better of O'Dempsey's in the opening round and then competed well with Crettyard for a while before shipping six goals and losing by 16 points.
Won't fear Mountmellick in Friday's quarter-final but it would be a shock if they were to win.
22 – O'Dempsey's
In their first year at intermediate with their second team after a couple of very strong years at junior level.
Played well against Portlaoise and then had a very impressive win over Timahoe the last day out. Could well cause another shock against The Rock and a place in the intermediate semi-final would be a huge achievement.
23 – Timahoe
For the second year running they find themselves in the relegation playoff and go into battle against their parish rivals Annanough following disappointing losses to Crettyard and O'Dempsey's.
A drop to junior would be a big blow and they won't have it easy against Annanough.
24 – Annanough
Could have been further ahead against The Rock in the opening round before things fell apart for them in the second half.
Performed very well against Mountmellick the last day in what was their most impressive display in a number of years before just falling short in the end. Having only come up from junior two years ago, they'd hate to go back down so soon and will surely have a hell of a battle with Timahoe on Saturday evening.
25 – Park-Ratheniska
Now in their sixth year in the junior grade, can this finally be the year they'll make the breakthrough?
Have only had one game to date, a big win over last year's beaten finalists Castletown, so no real form to go on. But they again have to be favourites.
26 – Portarlington
On the back of a succession of good minor and U-21 teams, Portarlington now have two very strong adult sides and their juniors beat Kilcavan in the opening round and will go through to the last eight if they beat The Heath.
Have lost a couple of players to their seniors since that win but still have plenty of talented young players.
27 – Barrowhouse
Good wins over Errill and Camross have them in the driving seat to go into the quarter-finals but they face their biggest test against neighbours St Joseph's this weekend.
If they win that they'll have serious momentum and could well be installed as the new favourites.
28 – Kilcavan
Lost to Portarlington in the opening round but responded with a good win over The Heath and as one of the competition's first teams, they should get a bit stronger as it goes on.
Have fallen short each year since coming down in 2017 but are never that far away nonetheless.
29 – Camross
Stunned St Joseph's with a fine win in the opening round but went down badly to Barrowhouse the last day out. Will go through to a quarter-final if Barrowhouse beat St Joseph's but would have a playoff if Barrowhouse lose.
With their senior hurlers gone, it could benefit them but their intermediate team are in a semi-final so hurling will always take priority.
30 – St Joseph's
Would already be through to the junior quarter-finals had they held on against Camross, they now need to beat neighbours Barrowhouse to force a playoff.
Were relatively competitive for two years at intermediate so it would be disappointing not to make the knockout stages here.
SEE ALSO – Talking Sport Podcast: Mike Quirke, Eddie Brennan and football championship previews