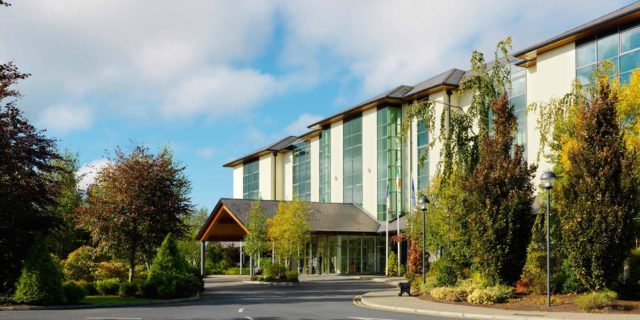 The Heritage in Killenard has a vacancies for the following roles:
Spa Therapist
We are currently looking to hire a Spa Therapist to join our existing team. The ideal candidate will work with a team of professionals and will be responsible for:
Carrying out Spa treatments.
Ensuring that each guest receives a memorable Spa experience from start to finish.
Impeccable Spa product knowledge and the ability to upsell at every available opportunity.
Ensuring treatment rooms are hygienically clean at all times.
Maintaining Spa standards at all times.
Carrying out Reception and Spa Experience Duties as required.
Candidates need to meet the following criteria: 
Have an ITEC or CIDESCO qualification.
A minimum of 1-2 years Spa experience.
Espa training is desirable but not essential.
Must be guest focused and with excellent communication skills.
 Must present a professional image at all times.
Must be well organised.
Our standards are high,  training will be provided upon commencement.
Due to nature of our business, flexibility is required.
The ideal candidate must have a professional and friendly approach and must be focused on providing excellent guest service. The ideal candidate should have at least 1 year experience in a spa environment. They must be a team player and have the ability to multi task.
The successful candidate will have excellent attention to detail as well as good communication and time keeping skills. Primarily needed for weekend work and occasional week day depending on business levels. Must have fluent English.
---
Maintenance Manager
We are looking for a Maintenance Manager to join our existing maintenance team.
You will manage maintenance personnel and ensure overall maintenance of the Hotel & Spa buildings, ensuring efficiency and effectiveness at all times.
In this role, you should be organized and proactive. Familiarity with electrical, plumbing and HVAC systems is essential. If you're also committed to meeting health and safety standards, we'd like to meet you.
Your goal will be to ensure our hotel premises are safe and functional for guests and employees alike.
Responsibilities
Inspect hotel regularly to ensure it meets safety standards
Arrange for routine maintenance in hotel rooms, lobby, spa and facilities (e.g. kitchens, tennis courts)
Organize repair projects in a manner that does not disturb guests
Plan and oversee renovations.
Act fast to resolve emergency issues (e.g. power outages)
Find ways to reduce hotel operating costs and conserve energy
Supervise the Maintenance Team.
Manage relationships with contractors and service providers
Monitor expenses and control the budget for maintenance
Keep maintenance logs and report on daily activities
Ensure health and safety policies are complied with
Experience in planning and execution of preventative maintenance programme
Proactive approach with exceptional attention to detail
Requirements
In-depth knowledge of health and safety regulations
Familiarity with plumbing, electrical, sewer and HVAC systems; hotel industry experience is a plus
Experience in administrative processes (e.g. budgeting, performance management)
Ability to spot safety risks and address needs quickly
Problem-solving aptitude
Excellent organizational and leadership skills
---
Health & Fitness Instructor
We are currently looking to hire a Health & Fitness Instructor (part-time, weekday and weekends) to join our existing team.
The successful candidate must have:
Fetac Qualification in Occupational First Aid
Pool Lifeguard Qualification
Fitness Instructors Certification
  Main Duties and Responsibilities
To be responsible for the maintenance, upkeep and cleaning of all gym equipment.
To instruct and guide members in the correct use of equipment, ensuring the safety aspects are highlighted.
To carry out all administration duties as required.
To carry out lifeguarding duties ensuring a high level of pool supervision and that rules and regulations are adhered to.
To carry out regular checks that all pool and plant equipment is operating correctly.
To carry out Swim Teaching for all age groups
To carry out a variety of Fitness Classes
Successful candidate must be available to work shifts to include earlies, lates, weekend & bank holidays.
To Apply 
To apply for any of these roles, email humanresources@theheritage.com.
SEE ALSO – Check out the dedicated jobs section on LaoisToday