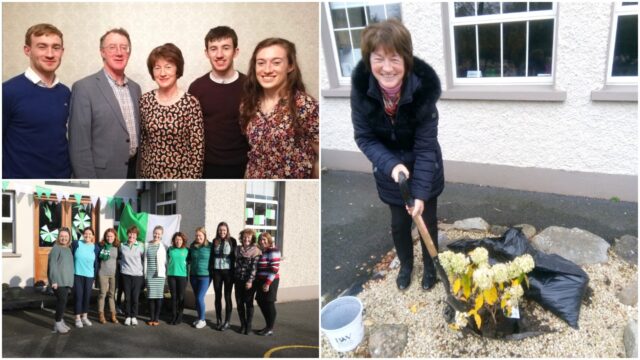 There were tears of joy and sadness as Maurette Maher said goodbye to the staff and students of Derrylamogue NS last month.
The Rosenallis school bid farewell to principal Mrs Maher for the final time on Friday, October 23, as she brought her 37-year teaching career to an end.
Maurette, who is originally from the Pike of Rushall, taught in Ratheniska NS first after graduating from St Patrick's College, Drumcondra.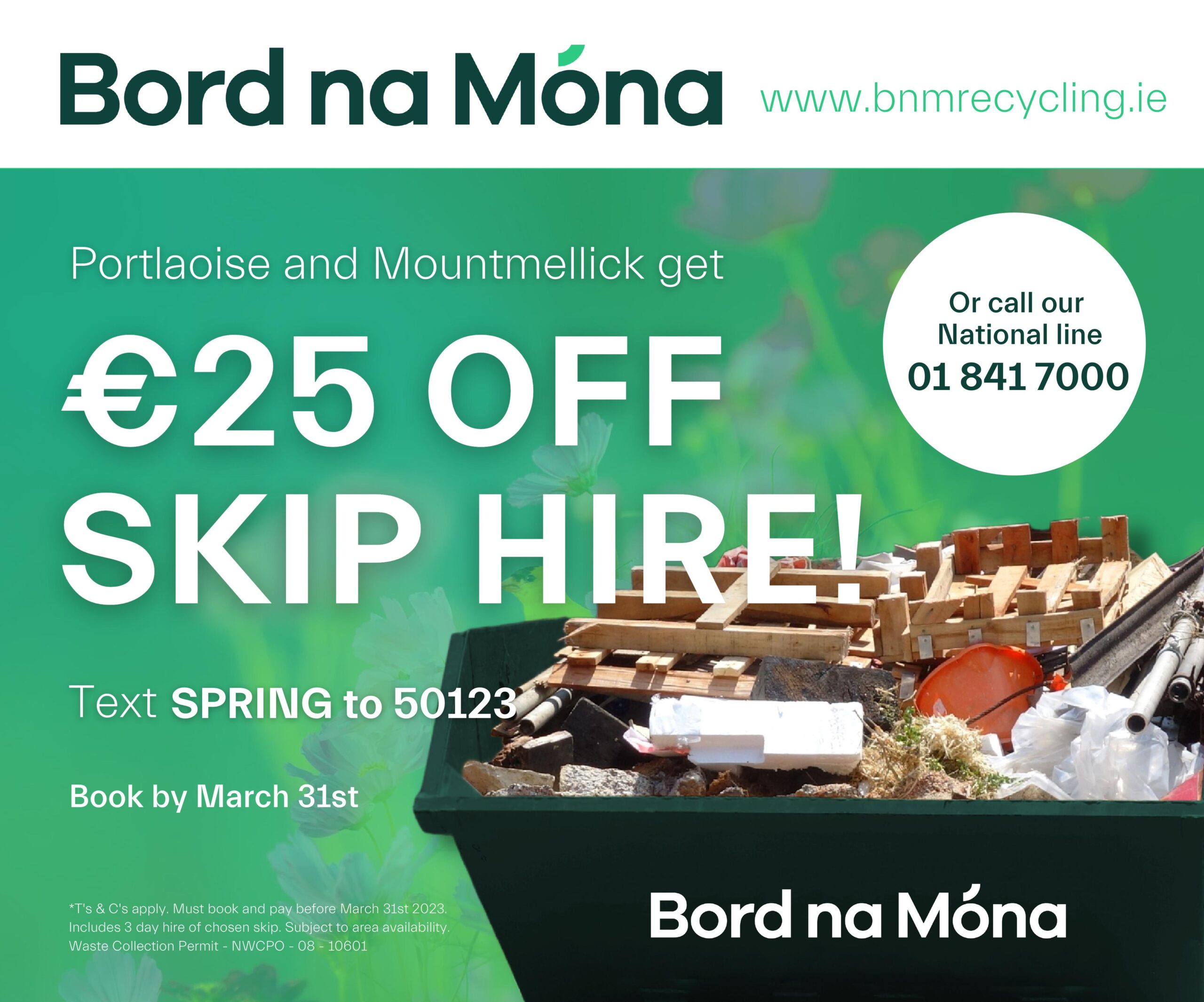 After a decade there, she got a teaching position in Derrylamogue NS in 1993 and subsequently became principal taking over from Mrs Tina Lalor in 1994.
It was a role that Maurette would carry out with serious esteem for 26 years.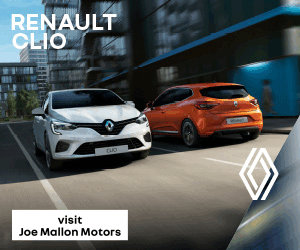 During her 27 years there, she oversaw two extensions, one in 2003 and another in 2014.
In addition to this there was an extension of the playground, pitch and the construction of a car park in recent years.
She ensured that the children were given every opportunity to get involved in all aspects of school life from Cumann na mBunscol, Green Schools, Discover Primary Science, Mountmellick work, concerts, quiz and competitions.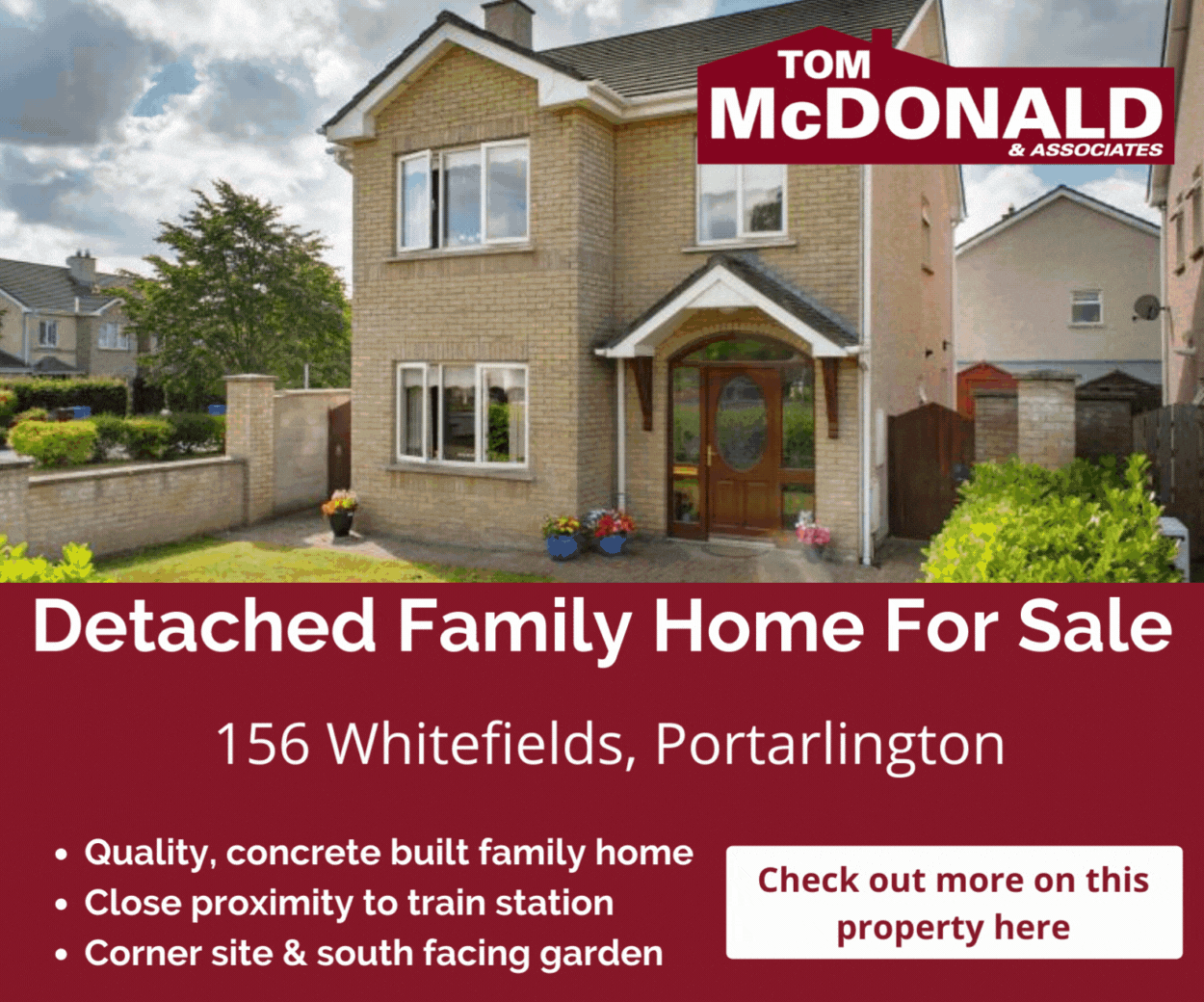 She was responsible for the school choir and all were encouraged to bring their musical talents together however big or small.
She imparted her great knowledge of the local area to the children and encouraged them to delve into local history whether it was a visit to the Quaker graveyard in Rosenallis or a project on the famous Clonaheen dance hall.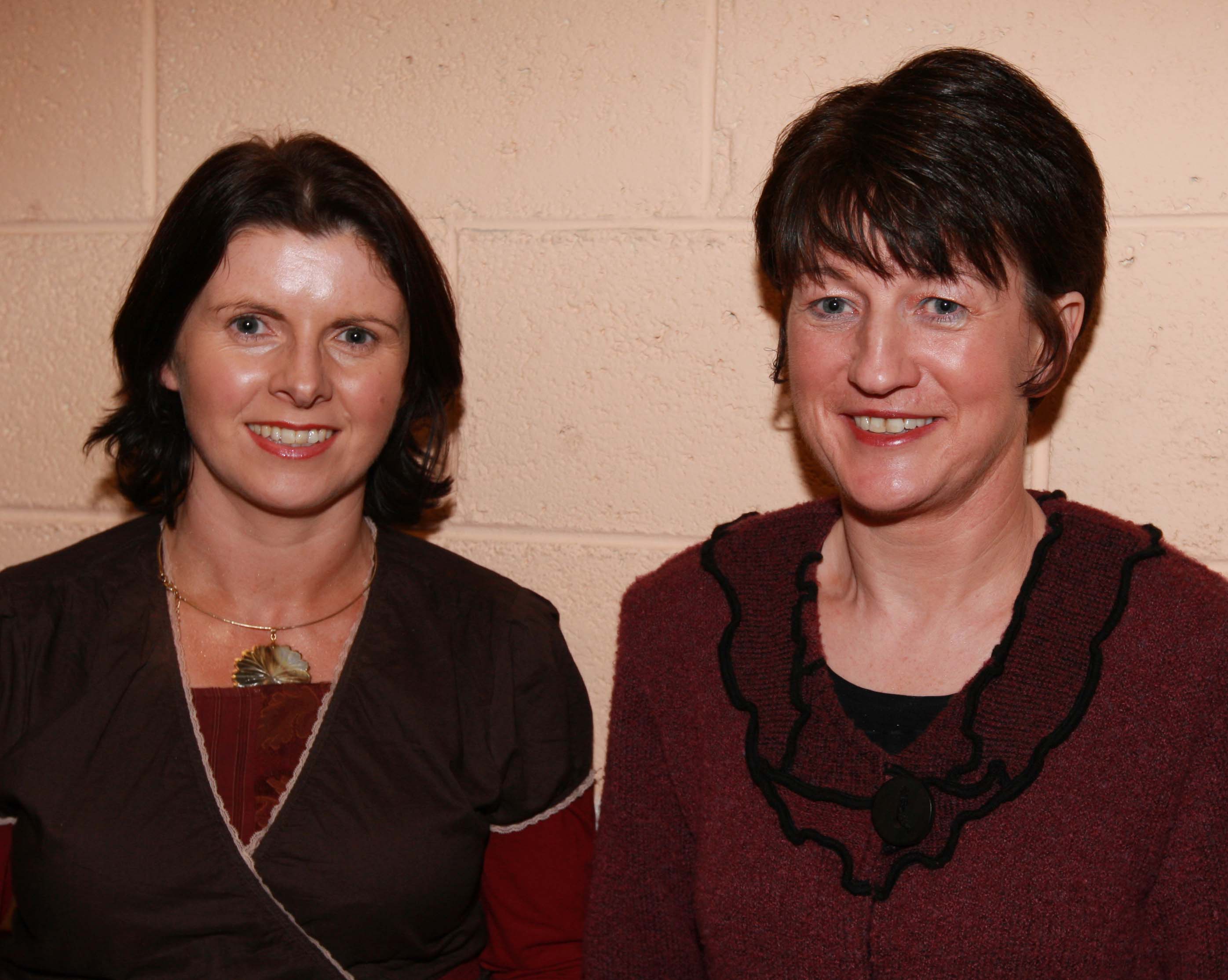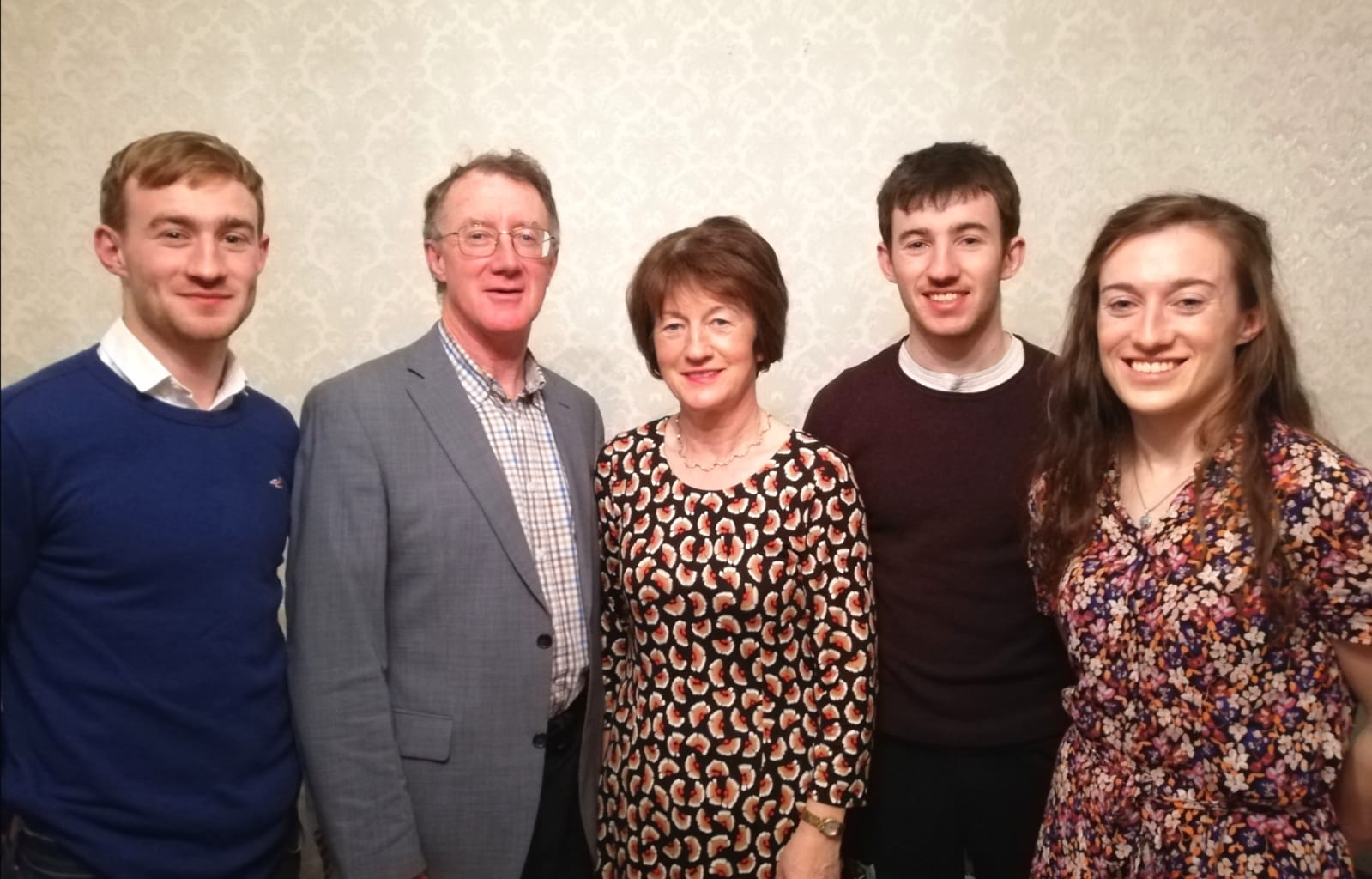 Her leadership skills were never in doubt either and she sat on the Board of the Irish Primary Principal's Network representing Laois for a number of years.
On Thursday, November 5, a small socially distant celebration took place outside the school where presentations were made and tributes paid. The children held up banners and 5th and 6th class composed a poem.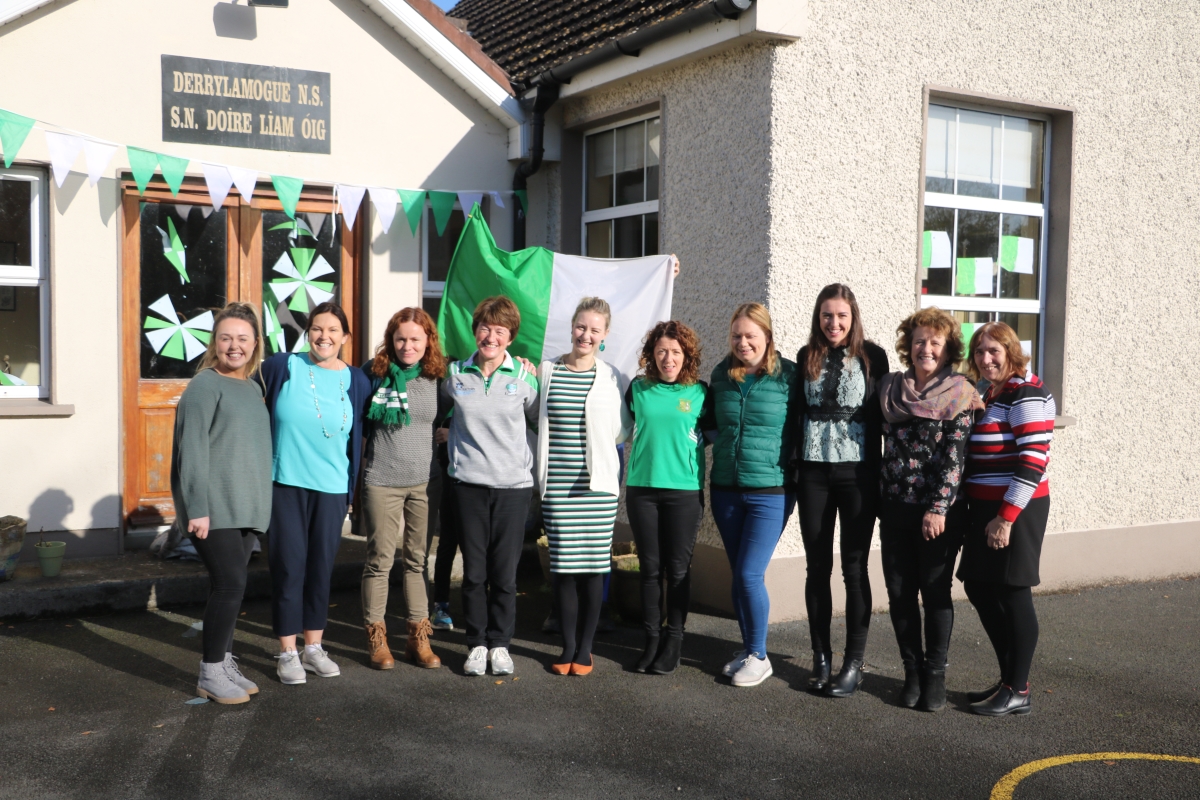 Acting principal Aideen Timmons said: "Maurette encouraged everyone to do their best and never give up. She made sure that everyone in this school felt safe and secure.
"She was fair and respectful. Her values are embedded in this school and will always remain here. We are very lucky to have had such a devoted Principal and we wish her well in her retirement. "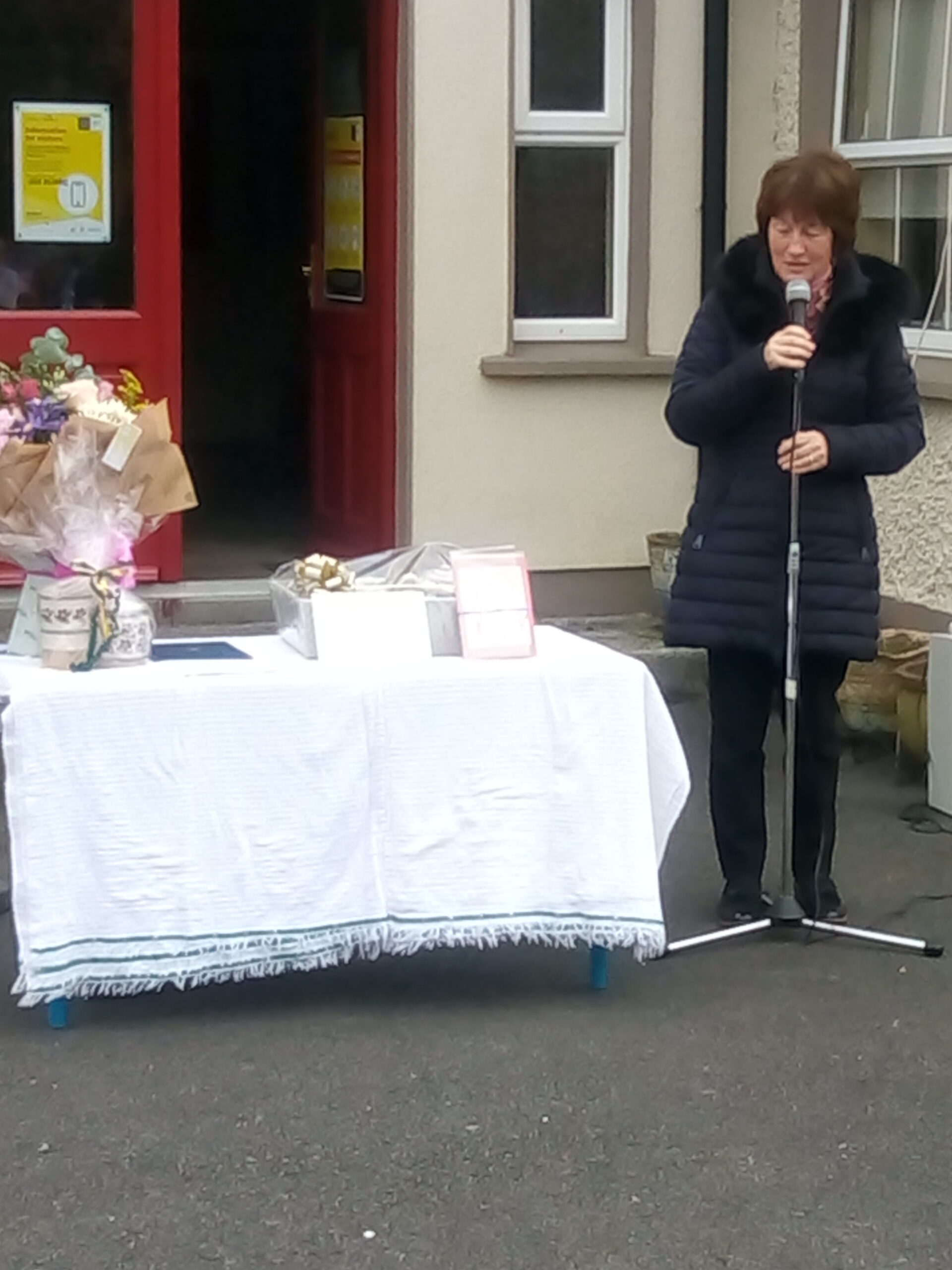 Niamh McEvoy, Chairperson of the Parent's Association, thanked her for the care she showed all the children down through the years.
While Ronan Culleton, Chairman of the Board of Management, said: "Maurette's commitment to Derrylamogue NS over her time as Principal has been incredible.
"She has a very keen interest in GAA and she ensured this was promoted in the school. The Boards of Managements, past and present, along with the wider community will always be grateful for the legacy she has left in the school."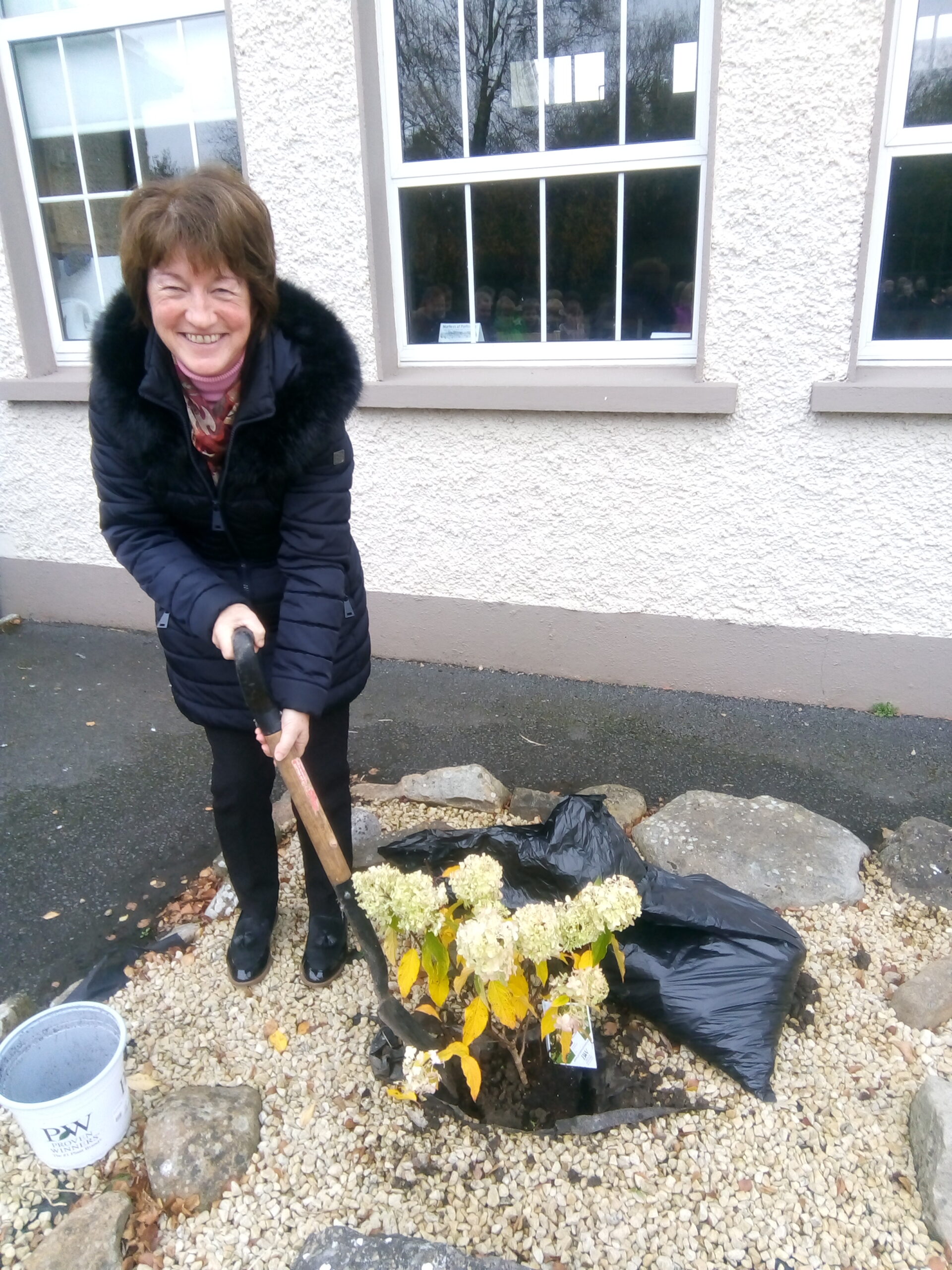 Emer Doyle read a poem called "A Teacher's Blessing" which aptly described how her passion and love for teaching shone right through.
Maurette forged great links between the school and the local GAA club Rosenallis.
Their chairman Mick Lennon said: "In her capacity as principal, Maurette was one of the best promoters of Gaelic games for both girls and boys in the parish.
"Rosenallis GAA wish her all the best in her retirement."
Maurette told everyone that she was very proud of the school and how it has grown and developed.
She commended the pupils and staff and told the children to always do their best no matter what they choose to do in life.
She presented the school community with a plaque depicting the school motto "Ní neart chur le chéile" (Strength in unity).
Happy retirement Maurette!
SEE ALSO – Gardai to take action as elderly being harassed by aggressive beggars in Portlaoise