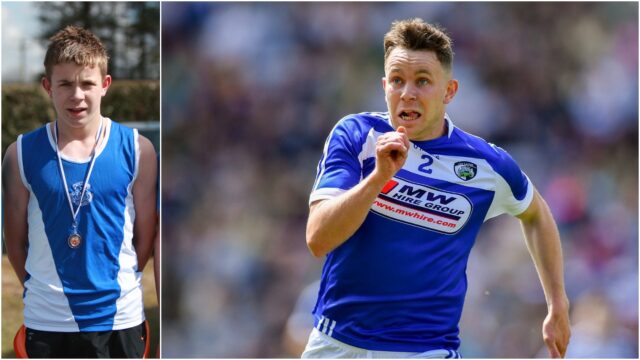 The loneliness of the long distance runner has been documented in many ways and a former Laois football captain has described how one of his greatest sporting achievements was on the track but why he opted against an athletics career that was showing huge promise.
Stephen Attride from Killeshin was a European standard distance runner in his teenage years and was a relative latecomer to football.
Speaking on a recent LaoisToday Talking Sport Podcast, he described how his enjoyment of running faded after a bad injury and he began to concentrate more on football, something that would see him represent Laois at minor and U-21 level before captaining the senior side for three successive seasons.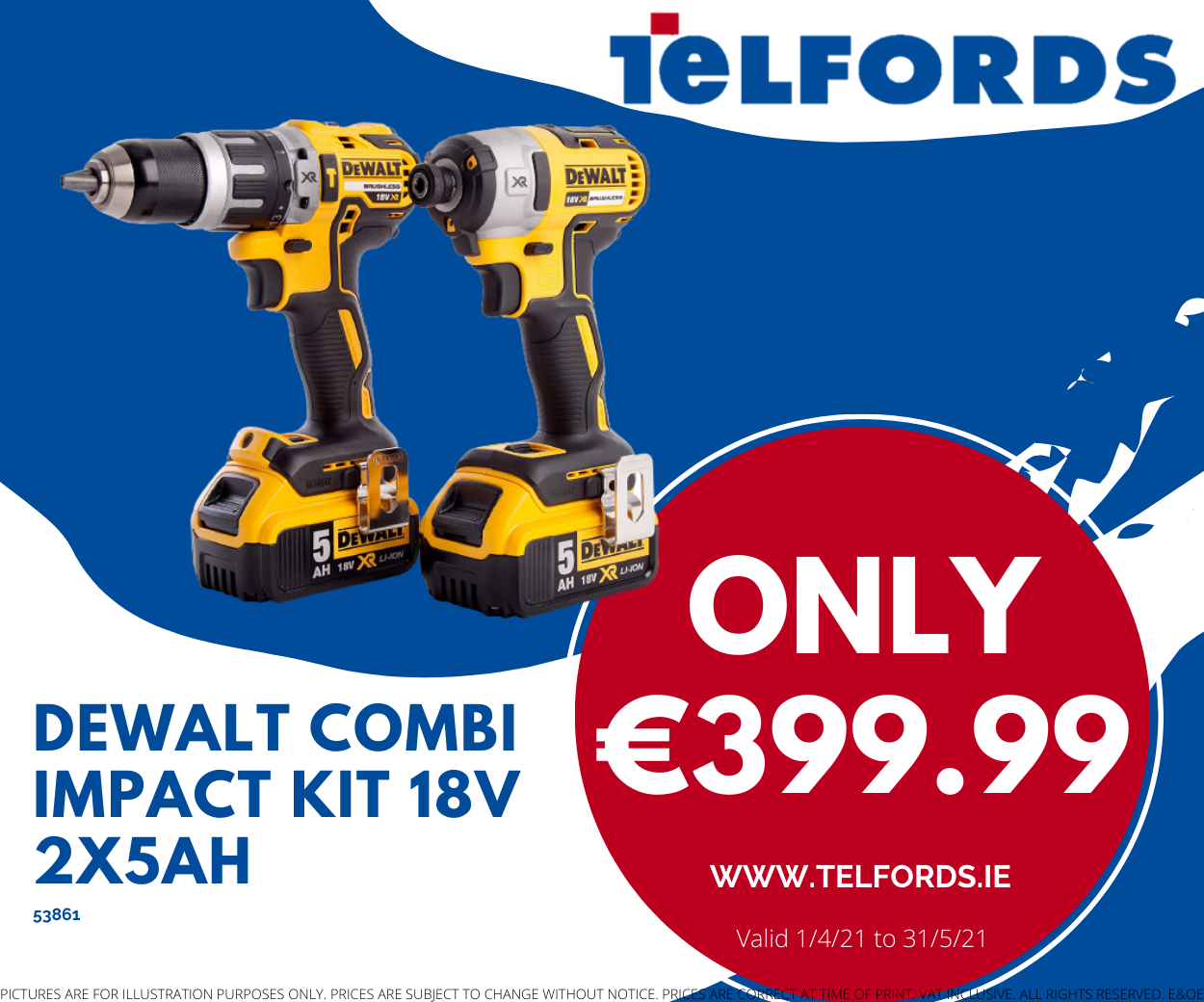 He also recalled an incredible All Ireland schools track and field victory in Tullamore in 2010 when he came from half a lap behind to win gold.
"Through the first four years of secondary school I'd have put the emphasis on athletics and I'd have been training 7-8 times per week," said Attride when chatting on the podcast from Sydney in Australia where is currently teaching.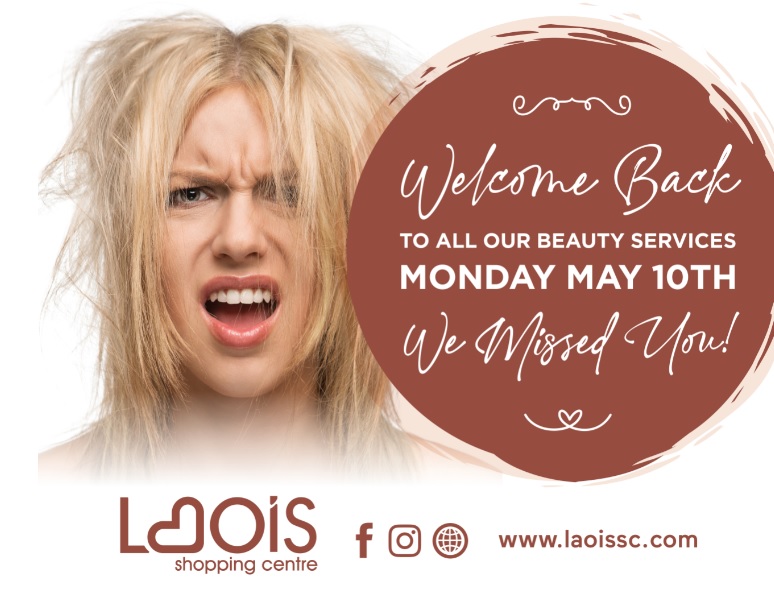 "I'd get up in the morning before school to train and then train in the afternoon as well. I think in 4th year it came to a level where I was getting to a European standard and I pushed it that bit harder and as a result I got shin splints and the enjoyment of running – it took a toll on me.
"I couldn't go out for a run without experiencing pain and I got very frustrated with it.
"I just got more enjoyment from playing football if I'm being honest.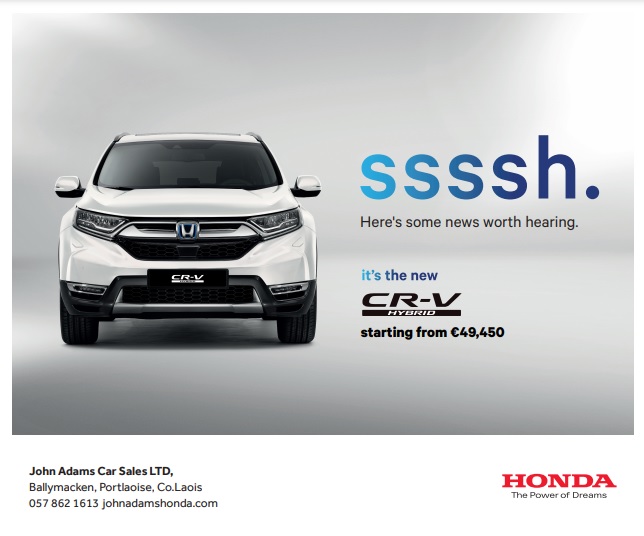 "Being in Knockbeg and it such a football-oriented school, the back up option was there and I just started playing football with the school and enjoying it and then with the club as well. I got called into the Laois minor team and haven't really looked back since then."
Recalling the All Ireland 3000m success, he said, "that was definitely my highlight from athletics and I'd nearly go as far as saying it's the highlight of my sporting career. It was just an unbelievable achievement.
"It was quite a talented field. There was a lot of top class athletes in it. There was one boy in particular from Down, he was a twin and he just top of his game.
"He set the pace and at one stage I think he was 200 metres ahead of me and just lap by lap I started to inch closer to him and on the home straight I took him over. It was an unbelievable sense of achievement and sense of pride."
"Attride is pure gold," was the headline in the Leinster Express the following Wednesday.
"We expected that he (Andrew Monaghan from St Colman's in Newry) would go out at that pace," said Attride's coach in Knockbeg John Maye in the paper that week.
"He had beaten Stephen before but the plan was for Stephen to stay at his own pace. It's very difficult to concentrate on your own in second place but he showed great discipline and was confident that he'd finish strong.
"He deserves great credit and of all the races in Tullamore on Saturday it was one of the most spectacular. Stephen has a good collection of second and third place finishes so it was great to win that one on Saturday."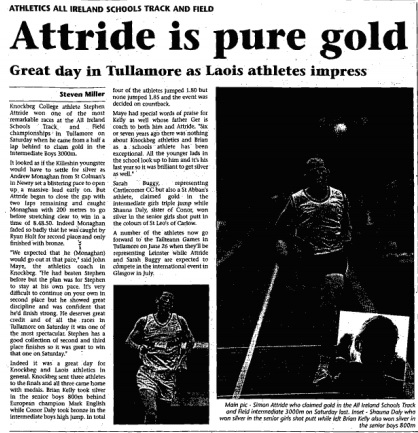 Having run at such a high level himself, Attride has massive respect for athletes and says most of them don't get the recognition for their huge level of dedication.
"People often give out about the quantity and how much intercounty players have to train but it's just a complete different ball game when you're talking about endurance sports.
"People are training 10-11-12 times a week, getting up before work or school and training and then coming home and training again and doing a stretching session or going to the pool.
"And you don't really get the recognition or reward that you deserve for it so it's a very tough sport and that's why I appreciate the people who do make it to the top level all the more.
"It's just the effort, the time they have to invest to get to that top level."
SEE ALSO – Former Laois captain Attride hopes to represent county again when Australian adventure ends