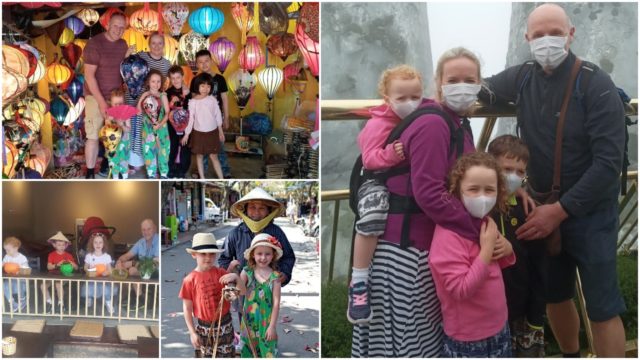 ---
A Laois family are currently travelling around Asia.
Portlaoise parents Aoife O'Meara and Martin Halion, with children Sam, Mia and Alice who are all aged under six, began their life changing adventure prior to the Coronavirus outbreak around three months ago.
The family have travelled through a lot of Asia and now find themselves in Taiwan.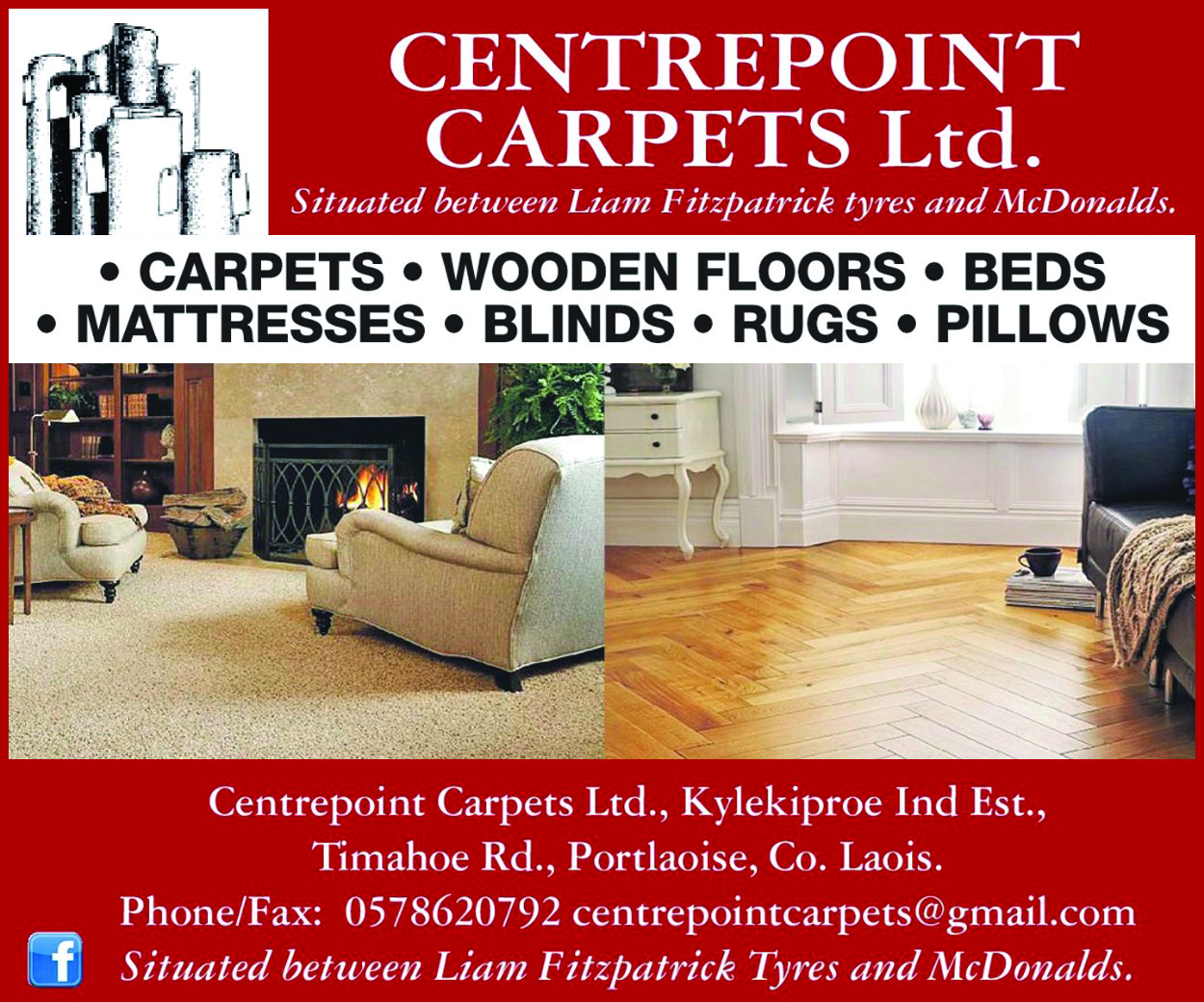 Mam Aoife has written an incredible account of their journey to date and has kindly shared it with us.
Check it out below: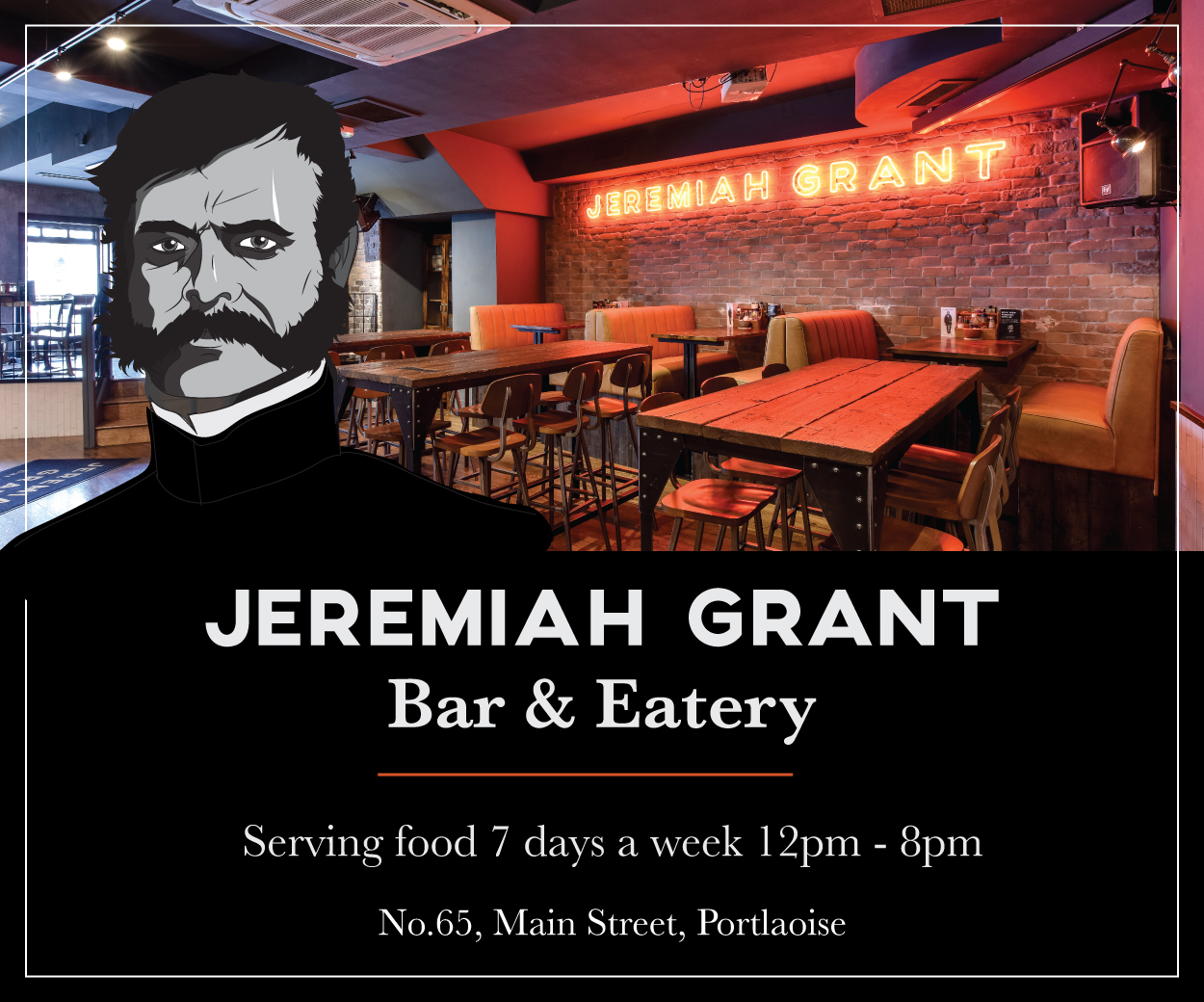 ---
Sometimes the path you plan is not the path you take.
If someone had told us six months ago that we would find ourselves in Vietnam with three children under six and an outbreak of a worldwide epidemic of Covid-19 about to begin I'd have said they (or us!) were mad!
Six months later that's where we found ourselves, queuing to buy masks at a tiny roadside chemist in Vietnam behind a Chinese lady who could clearly see what was coming and was buying bags of them.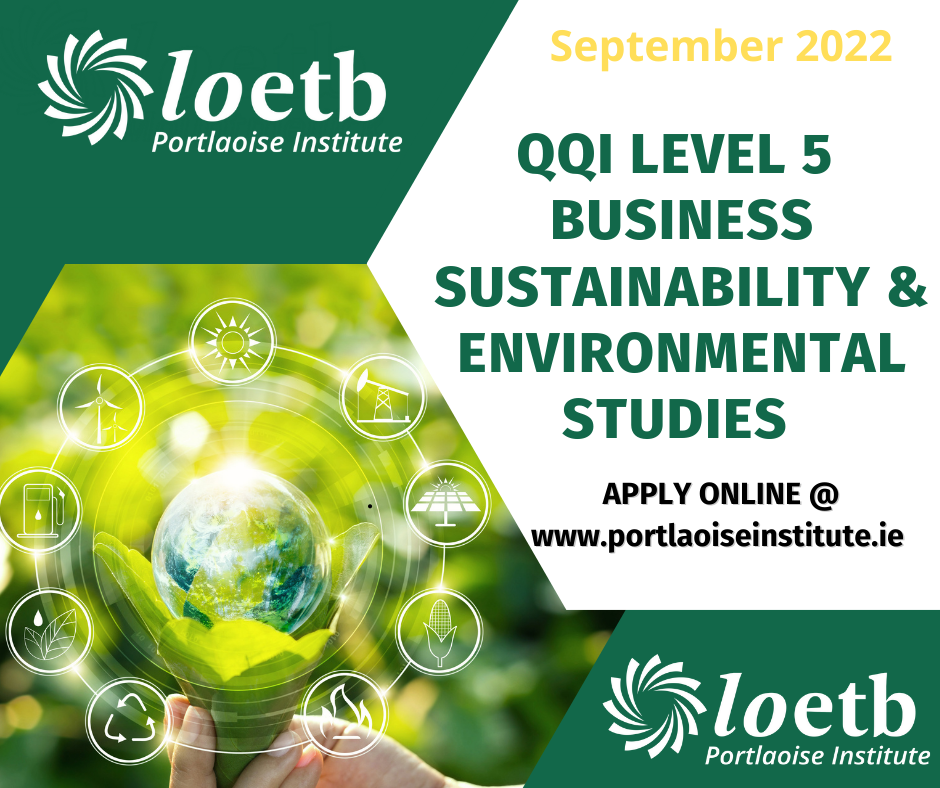 For better or worse Asia beckoned-give up and go home or move on? Adventure beckoned and we chose to move on.
Why go? Kids were small, one in school – did we wait for 'one day' or go now? Having taken a career risk to spend more time with the children and less on the road, which hadn't evolved as planned, and with nothing but support from the kids school and preschool, for us it meant our chance was now.
For all the highs and lows that travel brings and the work it took to get here, it has been our adventure of a lifetime.
Flutters hit as we boarded our first flight to Istanbul to begin our 17 hour journey to Hanoi. Expecting the worst we had packed all forms of the usually limited technology but when it came to it, the in-flight entertainment worked a treat.
Vietnam was the one country I had concerns about after booking, so for me it was going to be the litmus test for how the trip would proceed.
I had done that kind of travel but wondered would the differences be too much too soon for the kids and that our journey would be over before it began.
While I can't say they were eating bowls of pho or roadside chicken feet by the end of our time there, the sights, sounds and busyness of this city of almost 8 million people drew us in from the start.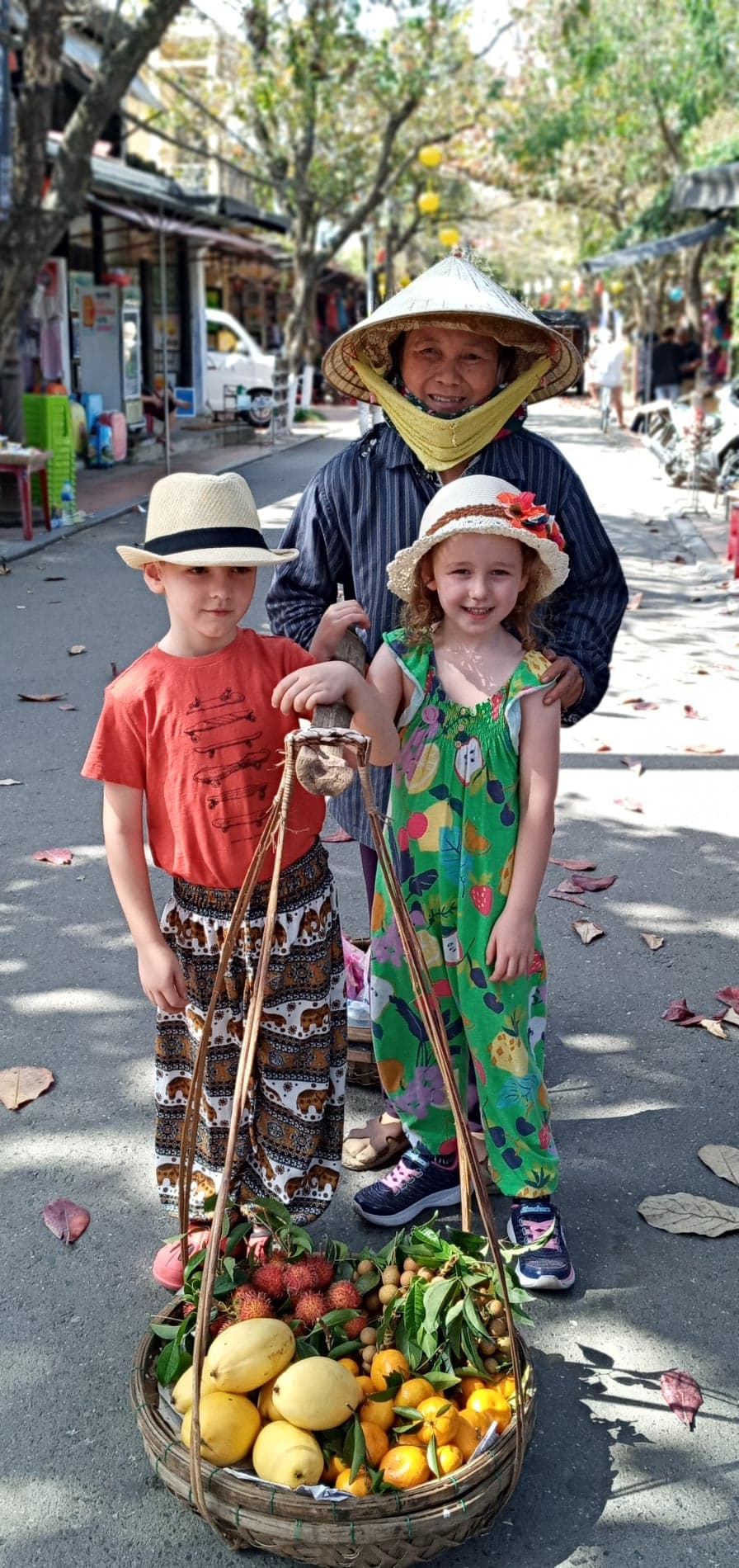 The people are the kindest I have ever met and it is somewhere we will definitely return. I'd done my research so we were prepared for the absolute craziness of the traffic – there are no rules.
You grab hands, take a deep breath (and your life in your hands!) and step out – keep moving and hope they swerve in time! By day 2 we were pros! Bring it on, we were ready for anything!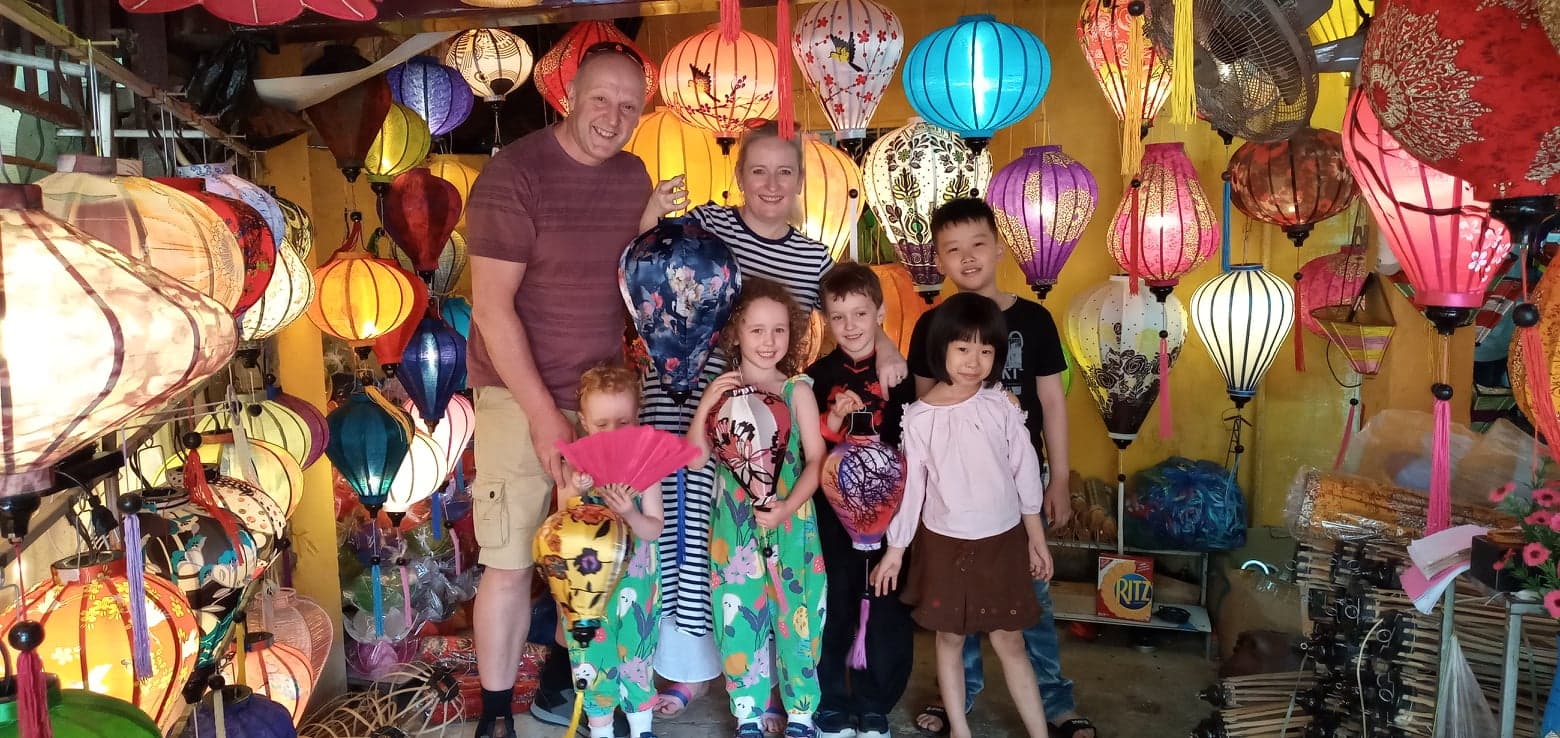 Hanoi is a city of contrasts, in The Old Quarter, street side family run businesses and graceful temples coexist with modern skyscrapers and the ubiquitous McDonald's and Starbucks are to be found round most corners.
We visited the stunning UNESCO site, Halong Bay, where the kids learned to paddle a coconut boat, took in the sights on a Tuk Tuk, tried an egg coffee, watched a movie on one of the biggest screens in Asia and lit incense in a temple on Hoan Kiem Lake to name only a few. We were genuinely sorry to leave.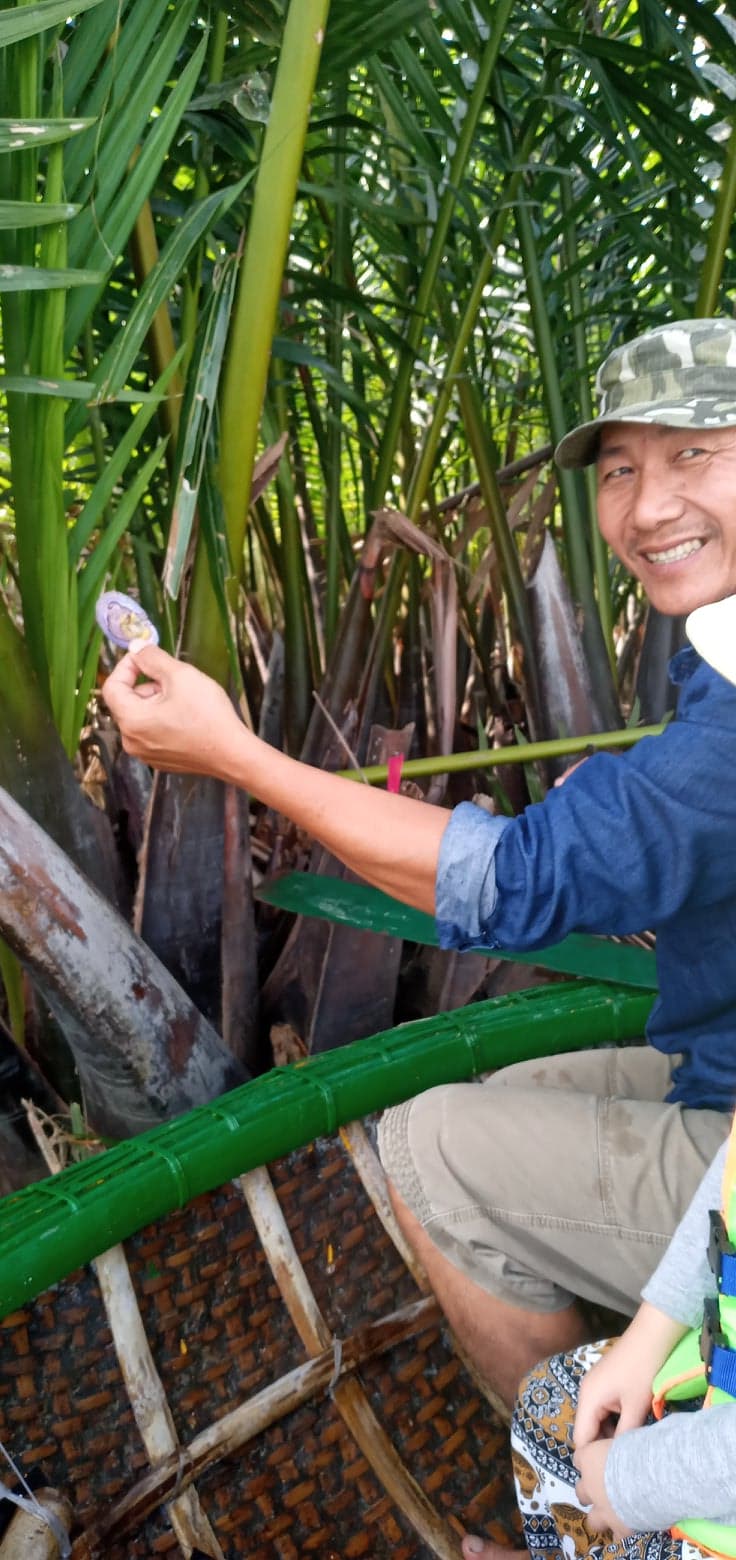 Hoi An was next but first an 18 hour overnight train that was not quite the adventure I had imagined – 17 hours of unrelenting motion sickness (on my part) later we arrived.
When I next set foot on an Iarnrod Eireann train, I will appreciate the luxury. Usable toilets and a cockroach free bed are not a given.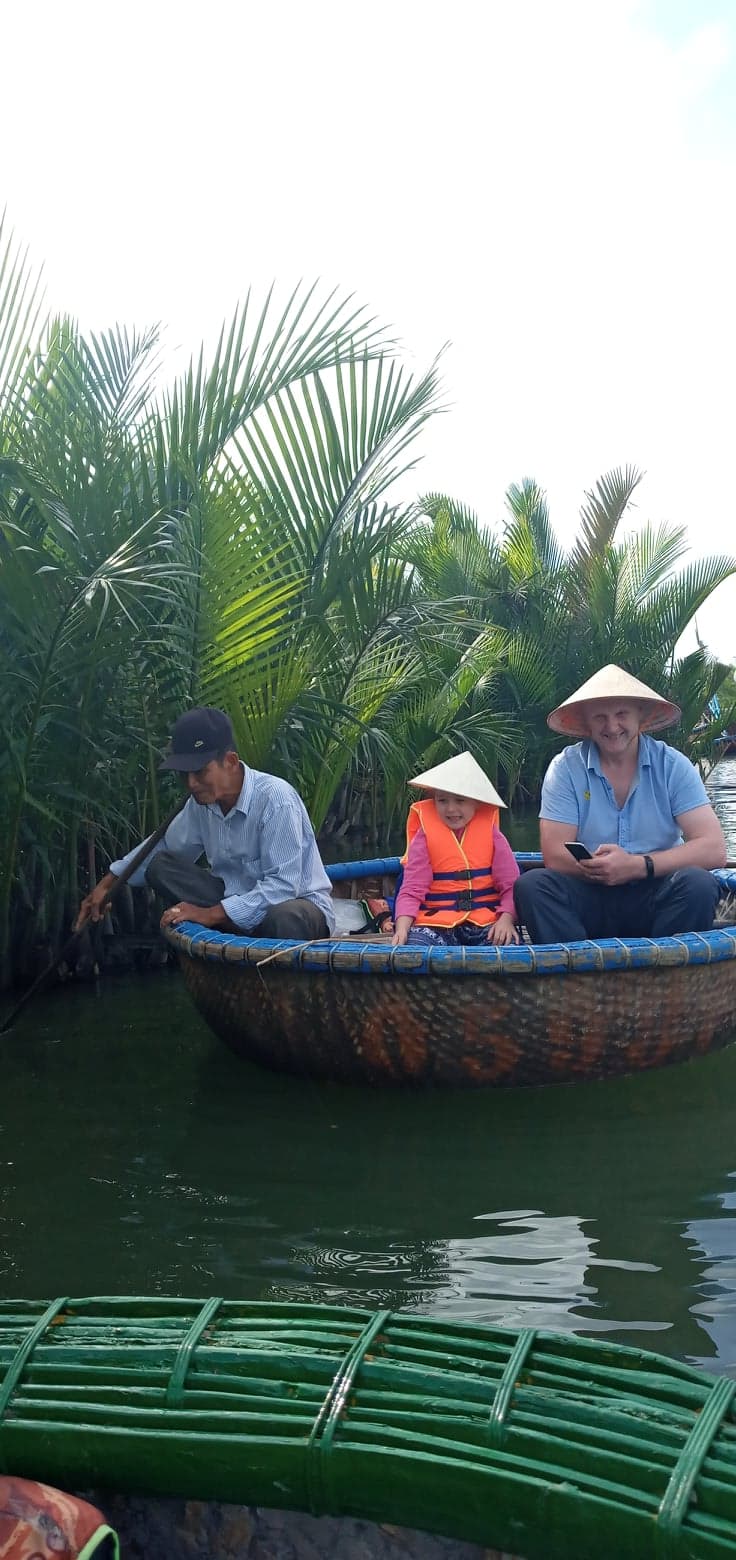 In Hoi An, news of the Coronavirus had really started to break and while we got masks, and occasionally wore them, there was no real sense of fear or panic from anyone at this point.
Hand sanitisers were everywhere but optional. Later, when we moved on to Taiwan, the temperature of every person was taken and hands were sprayed for you before being allowed to enter any public building.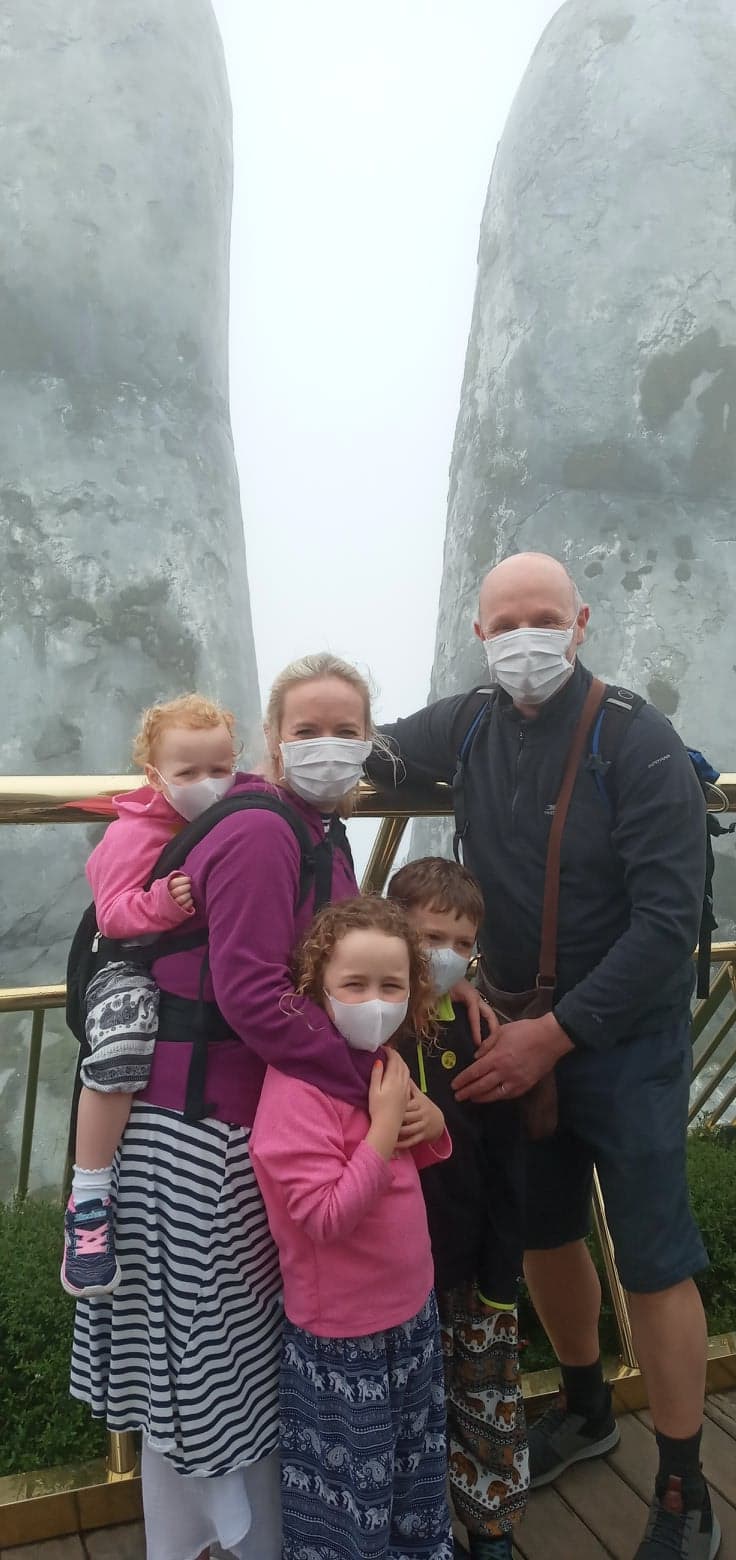 It has clearly worked for them. 850,000 Taiwanese live and work in China so it could have been decimated and instead they remain at 42 cases in a population of almost 24 million.
Mask wearing is interesting, we underestimate how much we depend on facial expressions for communication and it added more confusion/humour to our dealings with people in Hoi An.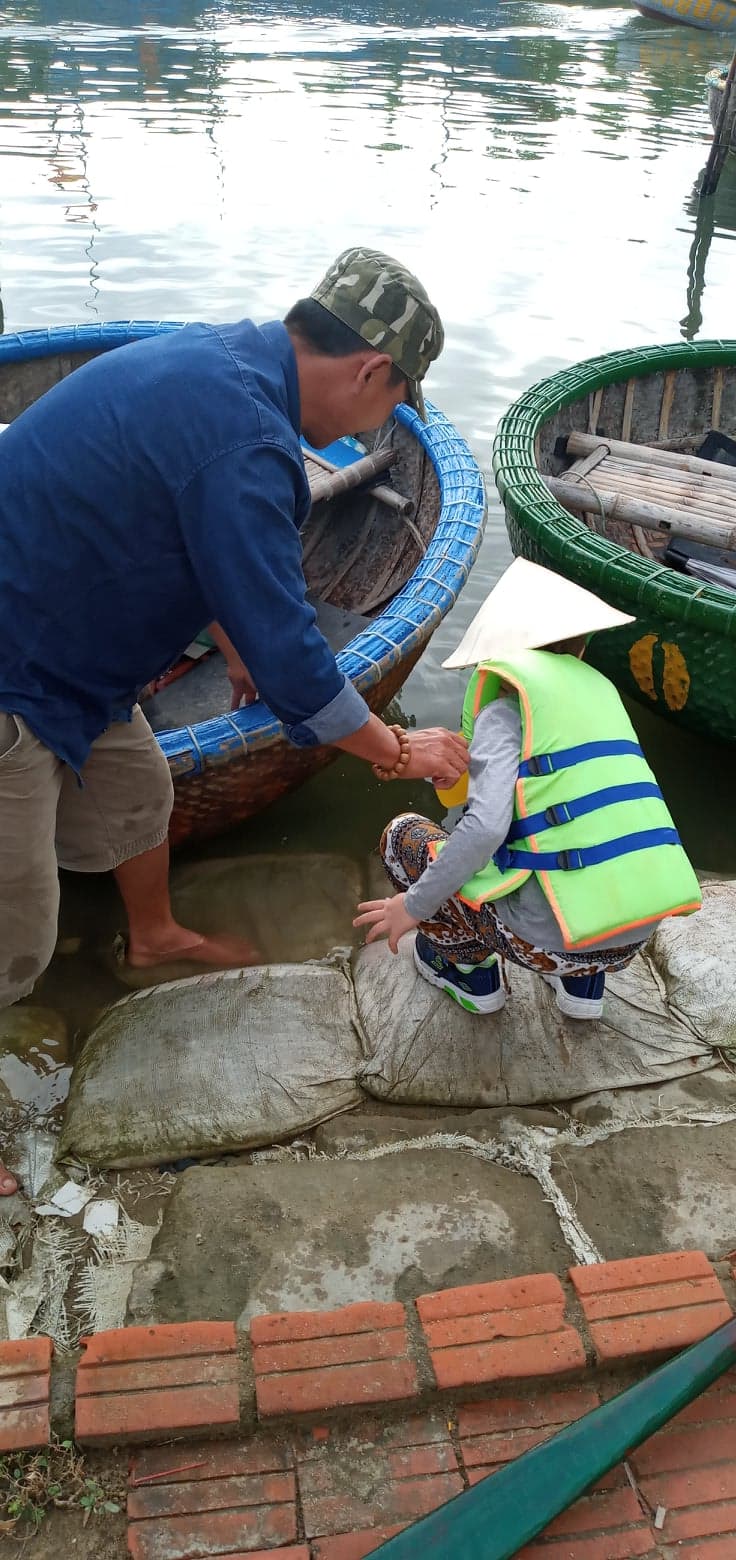 More noticeable was how much tourist numbers had started to drop. It's a huge concern in countries like Vietnam that depend on tourism for the livelihoods of so many people.
Here we saw water buffalo, crab fished, made lanterns, floated paper lanterns with our wishes on a lake, sailed and visited the renowned Ba Na Hills with the golden bridge held by stone hands.
Accessed by the highest and longest cable car journey in the world, it is a masterpiece of craftsmanship amidst stunning mountains yet located in a kind of Disneyworld type fake French village filled with children's entertainment. Unusual but beautiful.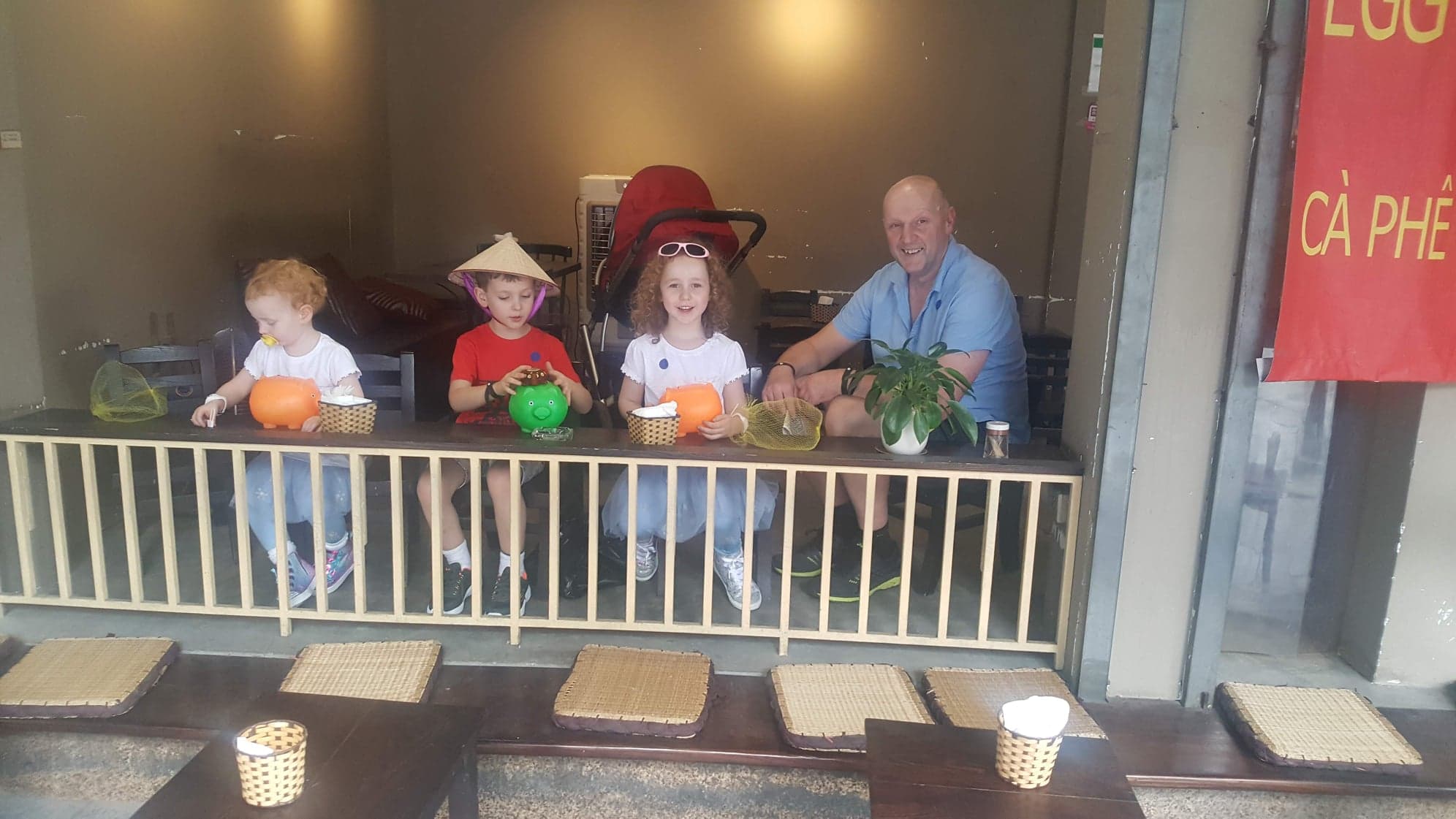 As we continue with our adventure, what it has given us more than anything is the luxury of time, calm and head-space.
There will be added challenges with the Coronavirus but calm is needed.
Some will say the children won't remember it but that's not what's important, we will and we look forward to what comes next.
SEE ALSO – For more 2020 Remembered stories, click here