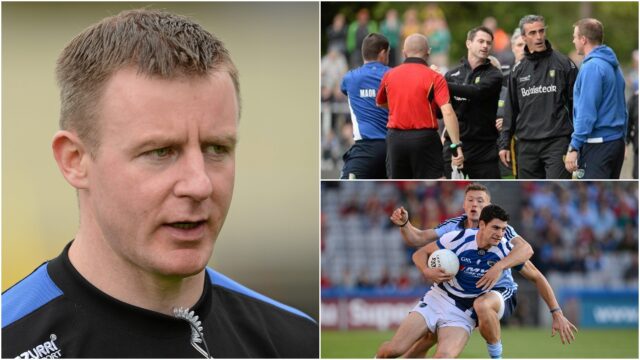 This time 10 years ago the Laois footballers were preparing for life under new manager Justin McNulty.
After Mick O'Dwyer left after the 2006 season, former Limerick boss Liam Kearns did two seasons in 2007 and 2008 and All Ireland winning minor manager Sean Dempsey was in charge in 2009 and 2010.
Dempsey's spell came to an end after an All Ireland Qualifier loss to Tipperary and the search for a new manager resulted in Armagh's Justin McNulty taking on the role.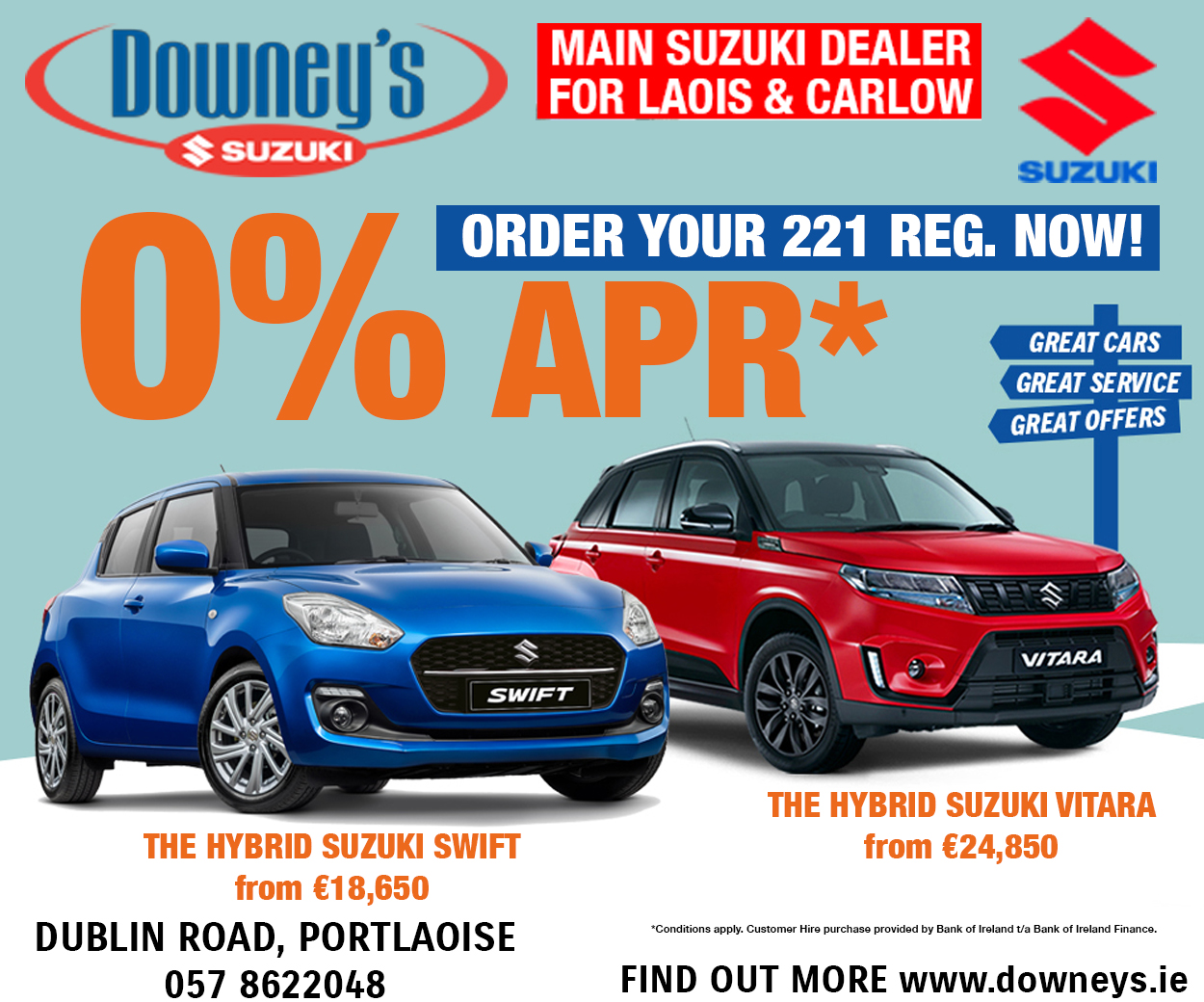 An All Ireland winner in 2002, he had club experience with Mullahoran in Cavan and St Brigid's in Dublin and had been Armagh's assistant manager under Paddy O'Rourke.
While Laois were at a low ebb, he jumped at the opportunity to take on a county team in his own right.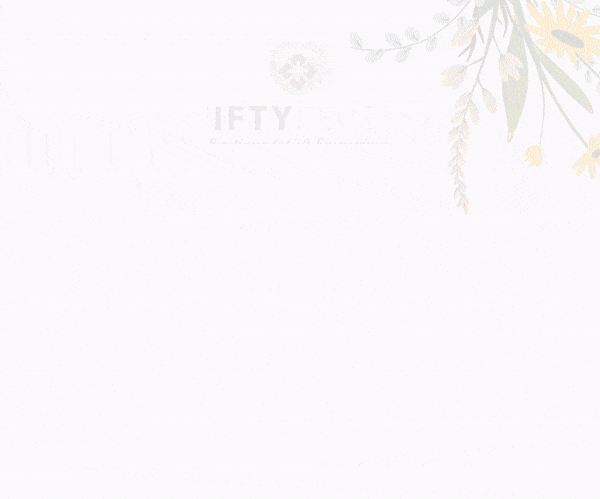 Most of the 2003 Leinster winning team had moved on and the minor players of 2003 and 2004 were in their mid 20s.
In one of the first team meetings, however, he told the players they should be aspiring to win an All Ireland.
"A few of them looked at me as if I had two heads," he said recently while chatting to Tomas Moore on his Inside the White Line podcast.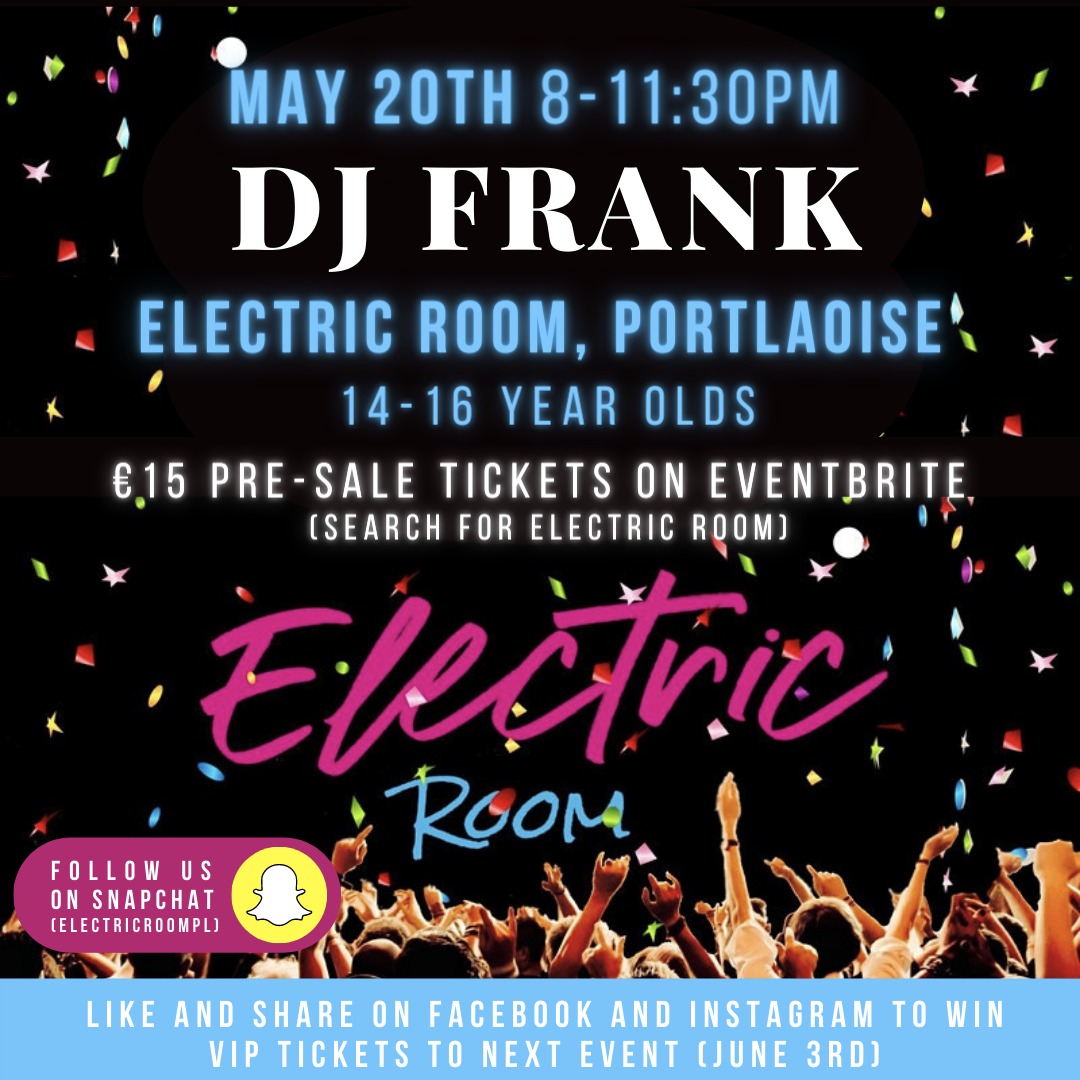 "Who is this guy think he is coming down here telling us to aim at winning an All Ireland. That's what my firm belief was if you're a county footballer and you don't believe you can win an All Ireland, then what the hell? (You have to) have that dream, that vision, that ambition. Otherwise you'll never get there."
In McNulty's first year, Laois won promotion to Division 1, only losing the Division 2 final to Donegal.
They suffered disappointing Leinster championship defeats to Longford and Louth in 2012 and 2013 but recovered really well on both occasions – only losing by three points to All Ireland champions Dublin in the 2012 quarter-final and then narrowly to reigning champions Donegal in Round 4 of the Qualifiers in 2013.
"I really enjoyed my time with Laois and (we had) a great bunch of players," he added.
"We had our challenges and our hiccups along the way but a great bunch of players and it was three years that I really enjoyed. We had relative success. We didn't win a Leinster or ultimately challenge for All Irelands … we did get to a quarter-final in 2012."
A somewhat fortuitous goal separated Laois and Dublin in Croke Park that year.
"John (O'Loughlin) would say that was an own goal. Only for that it could have been a different game.
"We pushed them very close, only beaten by that goal. We were definitely competitive and could have won that game – I'm not saying we should have but we put ourselves in a position and a few decisions on the day and we could have won it.
"We didn't but we definitely pushed Dublin hard that day. We had a great run that year. We had some great performances. I think Wexford in Wexford Park on a sunny Saturday was a brilliant performance (and) beating Meath as well. It was a really special year and we'd great fun along the way."
In a wide-ranging interview that covered his playing days with Armagh, Mullaghbawn and Na Fianna, McNulty had huge praise for the influence of performance coach Gary Keegan and strength and conditioning coach Barry Solan. And he also had massive praise for his back room team in Laois.
"I got huge guidance from Gary Keegan, who had been involved with Ireland's boxing team and I think I brought Gary into GAA.
"He worked with Dublin in subsequent years but he would have given me a huge steer. When I got the Laois job, I knew it was a step up going from club coach/manager, going from assistant manager in Armagh to actually being the manager. I sought out Gary Keegan to guide me and give me advice, to mentor me and Gary's guidance during that time was phenomenal.
"I don't know anybody who knows more about performance than Gary Keegan. He's a special, special man in terms of his insight, his knowledge, how to get the best out of players. I didn't always do that.
"I'm not telling you that I'm the guru. The team and myself would both recognise that there were days when we didn't get the best out of ourselves – no doubt about it.
"I think for the most part we did our best to deliver what we could on the big days. And that was hugely down to the guidance and the advice coming to me in the background. I would have met with Gary regularly. He was a huge part of my inter-county management.
"Obviously I had men with me as well, like Paul Clancy, Galway All Ireland winner. He had been there and done that. Brilliant insight and a man to have on the sideline. Barry Solan who was learning his S&C.
"He conditioned the team into a different level than they had ever been before. None of the players will argue with that. Donie Norton, John Mulligan, John Sugrue, Niall Creery, Liam Delaney, Richard Dunne, Alan Hartnett – those guys all brought something powerful and positive to the mix.
"It was just a brilliant experience working with such an experienced and hungry management team. Then you had players who were really brilliant players, phenomenally good players in Laois who played in big games and pushed teams hard along the way."
He also reflected on the day in Carrick-on-Shannon when he came to blows, with the assistance of selector Fergal Byron, with Donegal boss Jim McGuinness and his assistant Rory Gallagher.
"Donegal had this ploy – Rory Gallagher was good at distracting the opposing management and opposing teams.
"You have your designated zones that you're not supposed to come out of. But he would intensely run through our zone, onto the pitch and back through our zone.
"So he was coming back one time and I said 'Rory, you're going to get a dunt'. And Jim McGuinness was down in our zone as well so I said 'listen, enough is enough, get back, get out of here; this is our territory, get into your own'.
"We didn't have kind words … so I was marking my territory and Fergal, fair play to him, was in very quickly to back me up. There was almost a melee but that is all part of football. I guess I was setting out my stall, showing wisely or otherwise that I'm up for the battle. No fecking around."
McNulty is now an elected member of the Northern Ireland Assembly for the SDLP party serving Newry and Armagh – but he says he misses inter-county management.
"A big part of who I am is GAA and working with teams. Will it ever happen again, I don't know. I certainly miss it. Probably would love the opportunity to go at it again at senior inter county level."
You can listen to the full interview here. 
SEE ALSO – Three Laois players feature in the Irish Independent's top 50 ladies footballers of all time