Graiguecullen 1-10 Timahoe 1-8
1965 Laois SFC Final
For a club with such tradition and one that is invariably competing in the latter stages of the Laois senior football championship, it's hard to believe that you have to go back to 1965 for Graiguecullen's last title success.
They have won the Laois senior championship on 12 occasions and sit third in the roll of honour behind only Stradbally and Portlaoise. They also have the distinction of having won 13 championships in Carlow between 1908 and 1925 before switching to Laois in 1926 following a dispute in Carlow.
They duly made an instant impression in Laois, winning the 1927 title and supplying a large number of players to the great Laois team of the 1930s that won three Leinster titles in succession, including the great Tommy 'Boy Wonder' Murphy.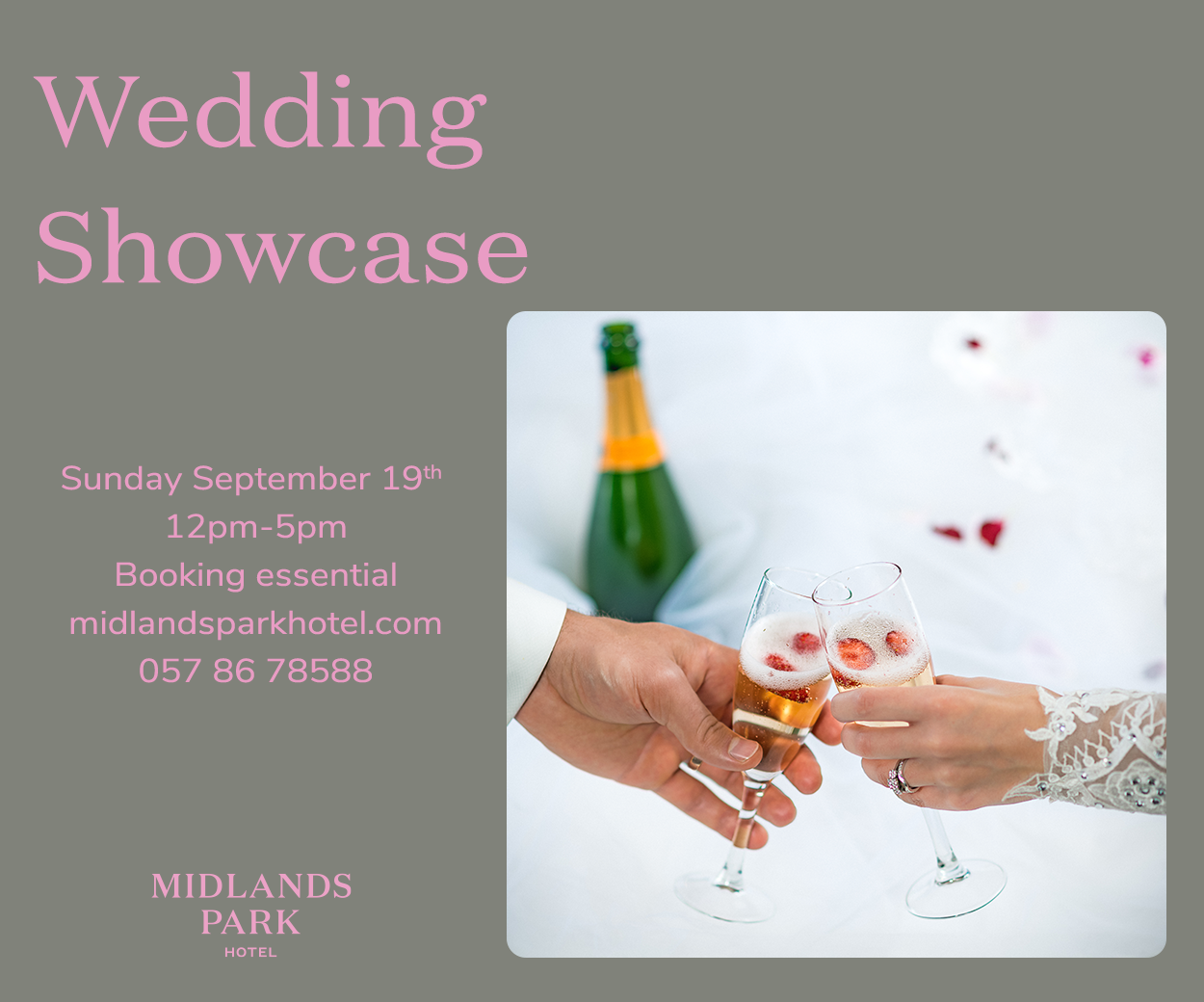 The 1940s was their finest era as they won six Laois titles but the success dried up after 1949 and after they lost the 1950 final to Ballyroan, they didn't even get to a final again until 1964.
There they were beaten by a resurgent Portlaoise side, winning their first title since 1907.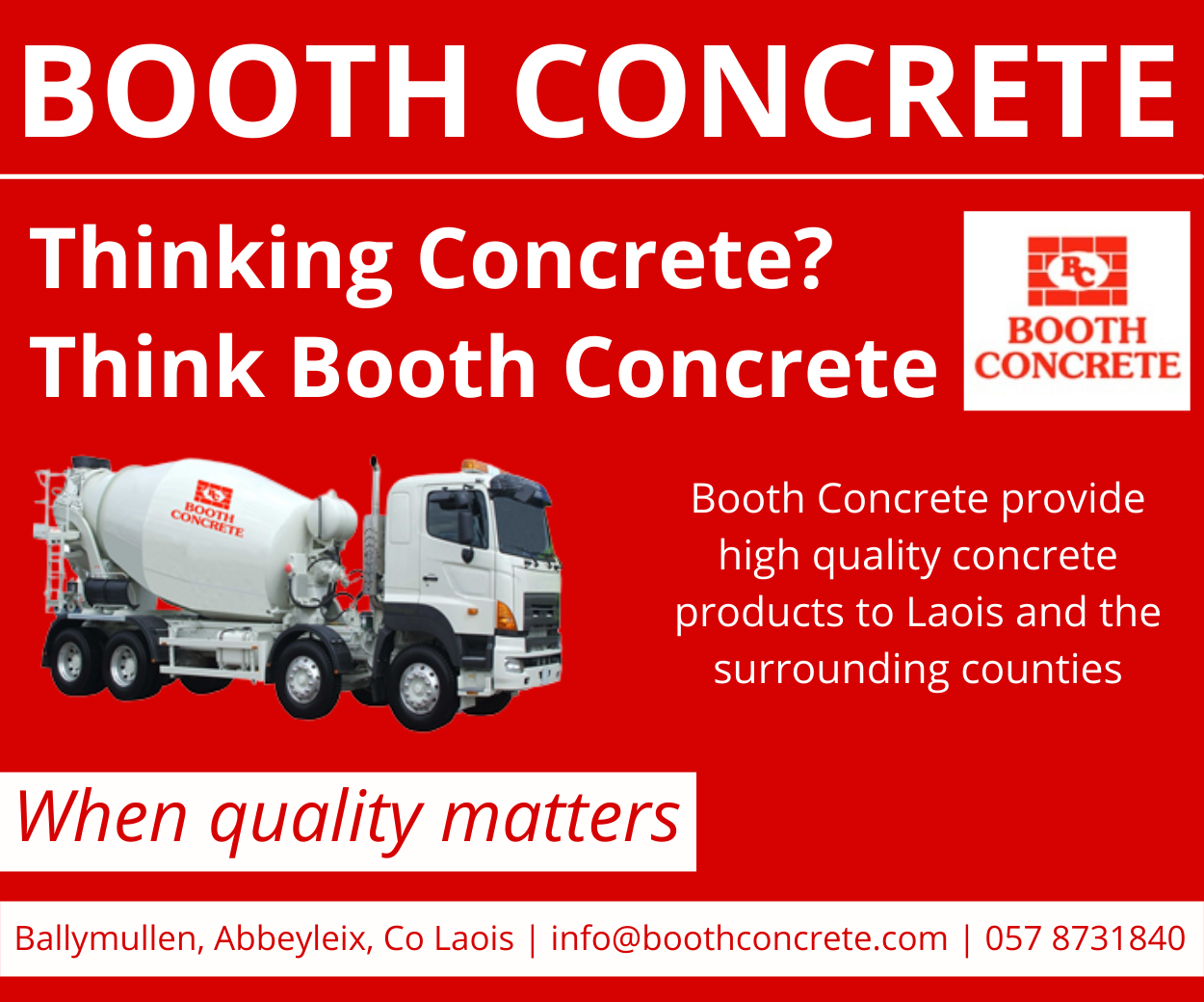 There was only a point between the sides though and the following year, Graigue exacted revenge in the semi-final when they knocked out the champions. They had earlier beaten Park and Rovers, a team from around Portlaoise that no longer exist.
On the other side of the draw was a young and up and coming Timahoe outfit, one that had only won the intermediate title for the first time in 1962.
They beat The Heath and Stradbally in the early rounds before beating the 1963 champions O'Dempsey's in the semi-final. Their first senior final awaited.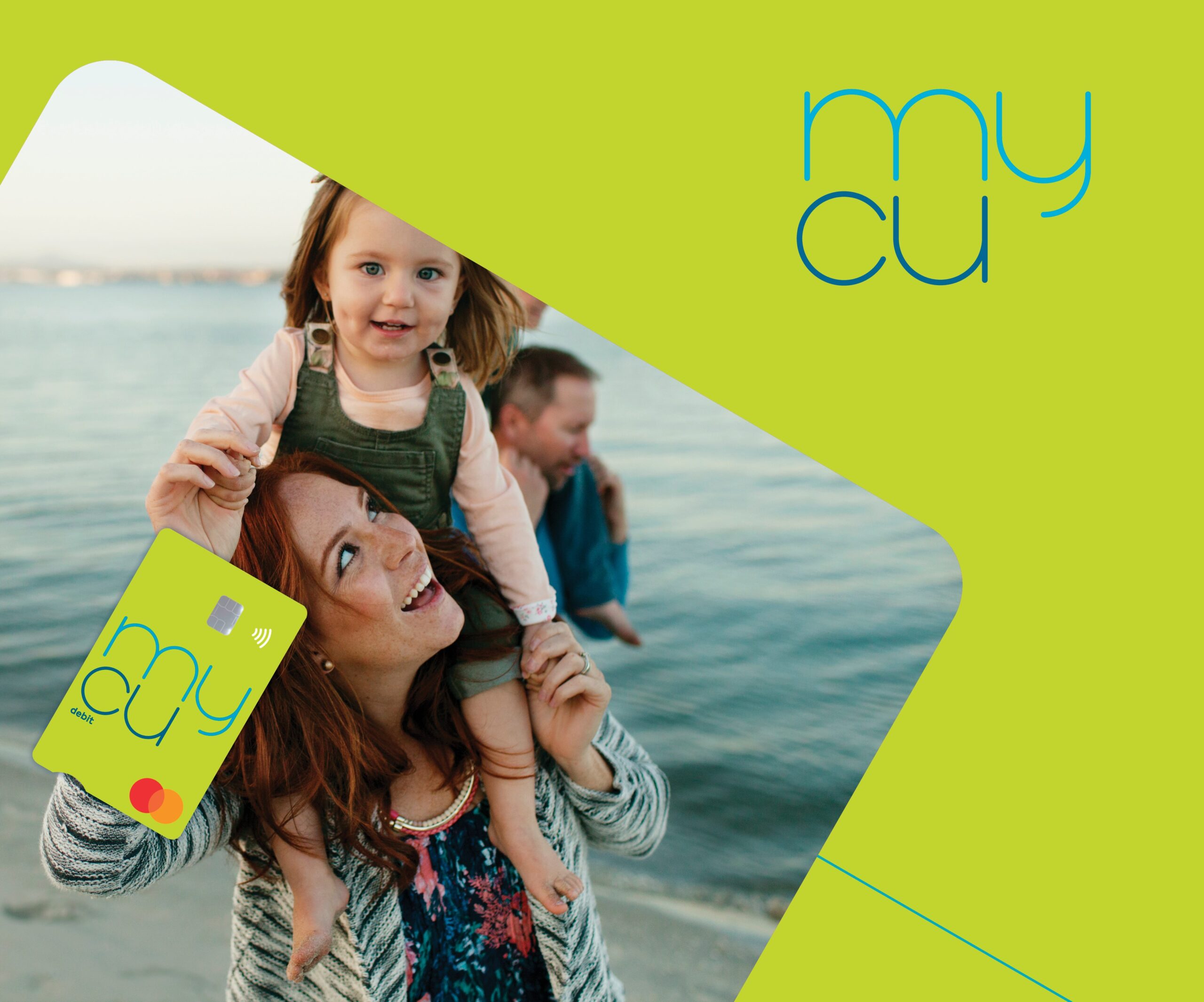 'Graiguecullen to win Laois football final,' was the straight assessment in the Nationalist preview.
The previous year Graigue had beaten Timahoe in the semi-final and though Timahoe had turned the tables in a league game that year, the Nationalist correspondent noted that "Graigue in a league tie and Graigue in a championship final are two distinctly different sides".
He also referenced the excitement in Timahoe which he said was "ablaze with football fever" since the semi-final win over O'Dempsey's.
In a sign of a different era, the ball was thrown in by a Fr Fennell, a native of Graiguecullen but then a parish priest in Sydney, Australia.
On the day itself there was little between the teams. They were level at the break with a Tom Miller goal in the tenth minute giving Timahoe a lead only for the sides to be level 1-4 to 0-7 at the interval.
The crucial score arrived with ten minutes remaining when Mick Fennell capitalised on a mistake in the Timahoe defence to put Graigue 1-9 to 1-5 ahead.
Timahoe refused to lie down however and two frees from Tom Joe Bradley and one from from Tommy Carroll had the gap back to one as the game entered the closing stages.
Timahoe pressed hard for an equaliser but Ernie Culliton kicked a great score for Graiguecullen and they duly held on.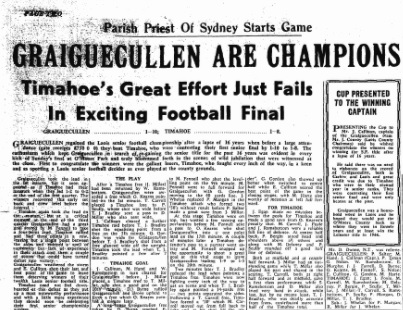 "The enthusiasm which kept Graiguecullen in search of re-gaining the senior title for the past 16 years was evident in every kick of Sunday's final at O'Moore Park and truly blossomed forth in the scenes of wild jubilation that were witnessed at the close," read the opening paragraph of the Leinster Express report. 
"First to congratulate the winners were the gallant losers, Timahoe, who fought every inch of the way, in a keen and as sporting a Laois senior football decider as ever played at the county grounds."
4,500 spectators were in attendance that day with the papers reporting that the gate receipts totalled £730.
"Goalkeeper Peter Salter brought off some good saves for Graiguecullen while veteran, John Callinan played captain's part at full back being ably assisted by corner men Michael Hand and Pat Tynan," added the Leinster Express report.
"George Nolan, Willie Ramsbottom and Eddie Murphy formed an ideal half line of defence.
"Dinny Byrne's long deliveries from midfield caused many anxious moments for the Timahoe defence while JJ Farrell also played his part at midfield. In the half line of attack Ollie Kearns (a Kerry man who was living in the Graigue area at the time and whose son Liam managed Laois in 2007 and 2008) was deadly accurate off frees with Seamus Nolan also very prominent in the left half position.
"After a rather tame opening half at centre half forward, Mick Fennell came into his own in the second half when moved to full forward where he played a blinder.
"John Egan made no mistakes between the posts for Timahoe and made a good save from Ollie Kearns's penalty shot. Michael Carroll, Jim Foyle and Mark Ramsbottom were a reliable full line of defence.
"At centre half back, Paddy Bergin stood head and shoulders above all others and along with Mark Delaney and Pat Scully rounded off a good half line of defence.
"Both at midfield and at centre half forward, John Miller had an outstanding game while Tom Miller also played his part and shared in the scoring.
"Tommy Carroll, both at right half forward and at midfield, gave a first class performance while Sean Ramsbottom and Dick Miller also tried very hard in attack, while last, but by no means least, TJ Bradley, who was deadly accurate from frees, contributed more than half of the Timahoe total."
Timahoe would go on to lose the final again in 1968 to Portlaoise before claiming their first and only title in 1969 when they denied Portlaoise a four-in-a-row. Timahoe also lost finals in 1973, 1978, 1988 and 2008.
After that 1965 success, Graiguecullen wouldn't appear in the final again until 1975, when they lost to St Joseph's. They later lost finals in 1976, 1980, 1981 and 2011.
They are one of the four remaining teams left in the 2020 Laois championship which is hoped can be concluded by the summer of this year before the 2021 competitions get underway.
SCORERS – Graiguecullen: Ollie Kearns 0-5, Mick Fennell 1-2, Ernie Culliton 0-1, Seamus Nolan 0-1, Dinny Byrne 0-1. Timahoe: TJ Bradley 0-6, Tom Miller 1-0, Tommy Carroll 0-1, Dick Miller 0-1.
GRAIGUECULLEN: Peter Salter; Michael Hand, John Callinan (captain), Pat Tynan; George Nolan, Willie Ramsbottom, Eddie Murphy; John Joe Farrell, Dinny Byrne; Ollie Kearns, Mick Fennell, Seamus Nolan; Ernie Culliton, Gerry Gordon, Martin Harte. Subs: Mick Bolton, Eddie Harte, Joe Bolger, Liam Ryan, Joe Hennessy, Paddy Kelly, Jim Nolan, Frank Kelly, Andy Fennell, Dinny Nolan
TIMAHOE: John Egan; Jim Foyle, Michael Carroll, Mark Ramsbottom; Mark Delaney, Paddy Bergin, Pat Scully; Tom Miller, John Miller; Tommy Carroll, Sean Ramsbottom, Pat Scully; Pat Mangan, Dick Miller, TJ Bradley. Subs: Joe Whelan, Bobby Miller
REFEREE: Donal Dunne (O'Dempsey's)
SEE ALSO – Check out more from our County Final Memory series here