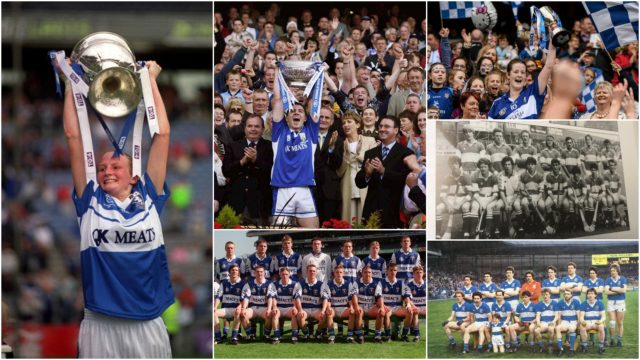 This piece originally appeared on LaoisToday in August 2020.
---
As a county, we're obviously not Kerry or Kilkenny or Dublin. We don't have countless All Irelands to our name.
But we have had some great days in Croke Park.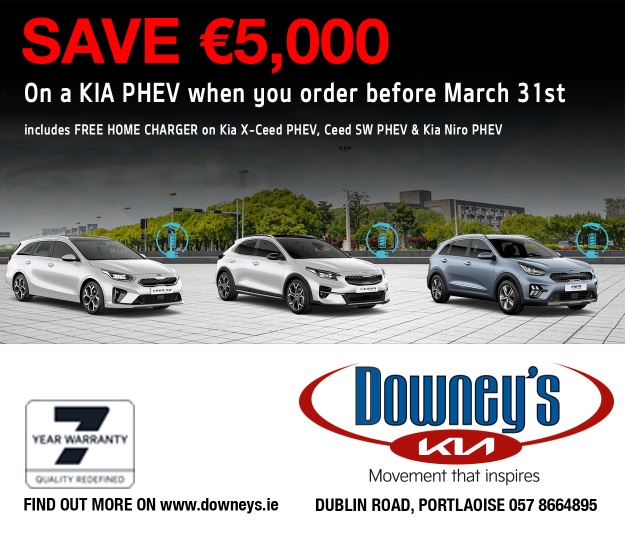 From a Leinster U-21 hurling final in 1983, to the famous league win in 1986, Leinster final day in 2003, All Ireland success for ladies football and camogie, a couple of All Ireland minor final wins and last year's Joe McDonagh Cup success, it makes for pleasant reading.
No doubt it'll bring back memories for those lucky enough to be there.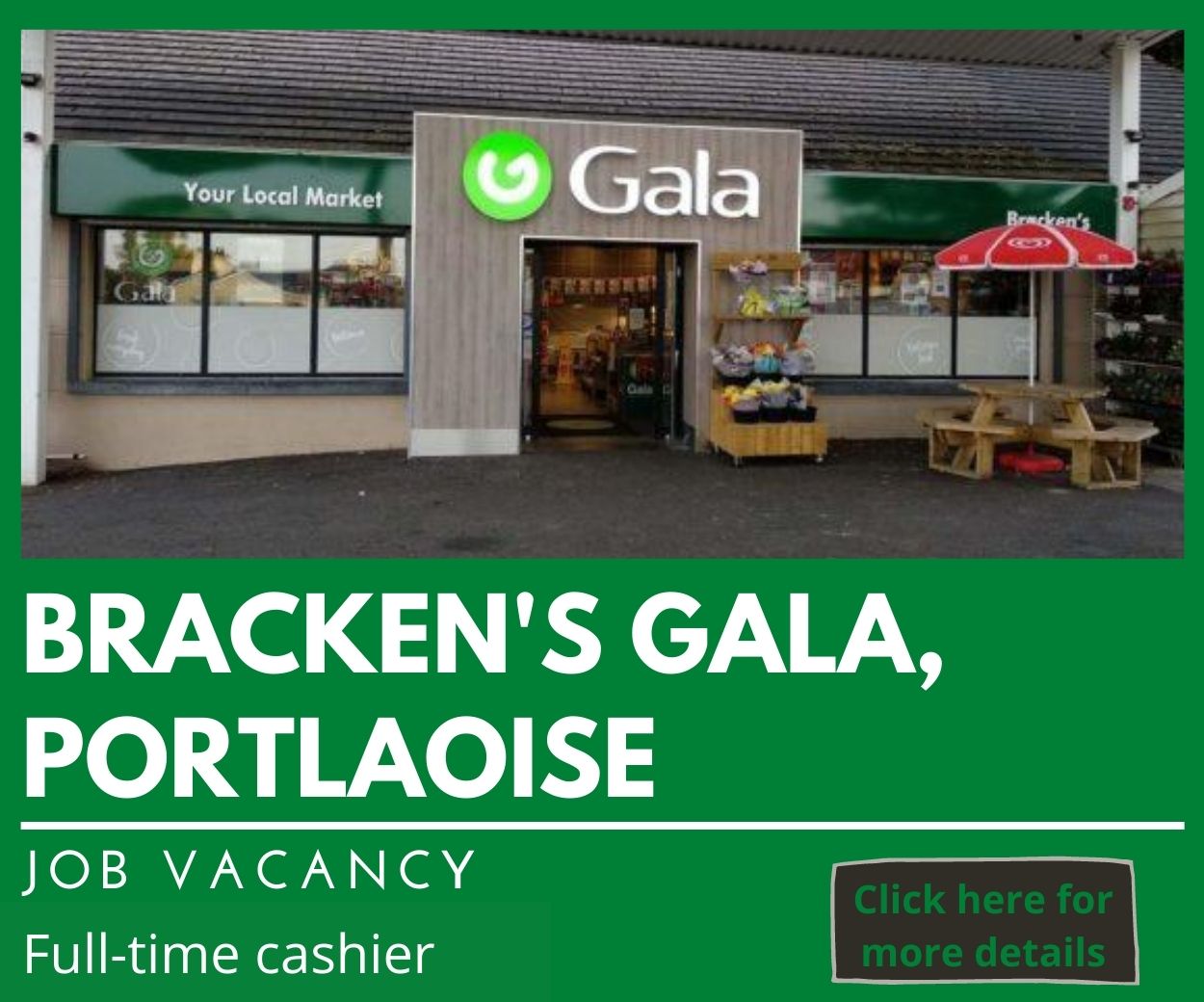 Here's hoping we have many more to come.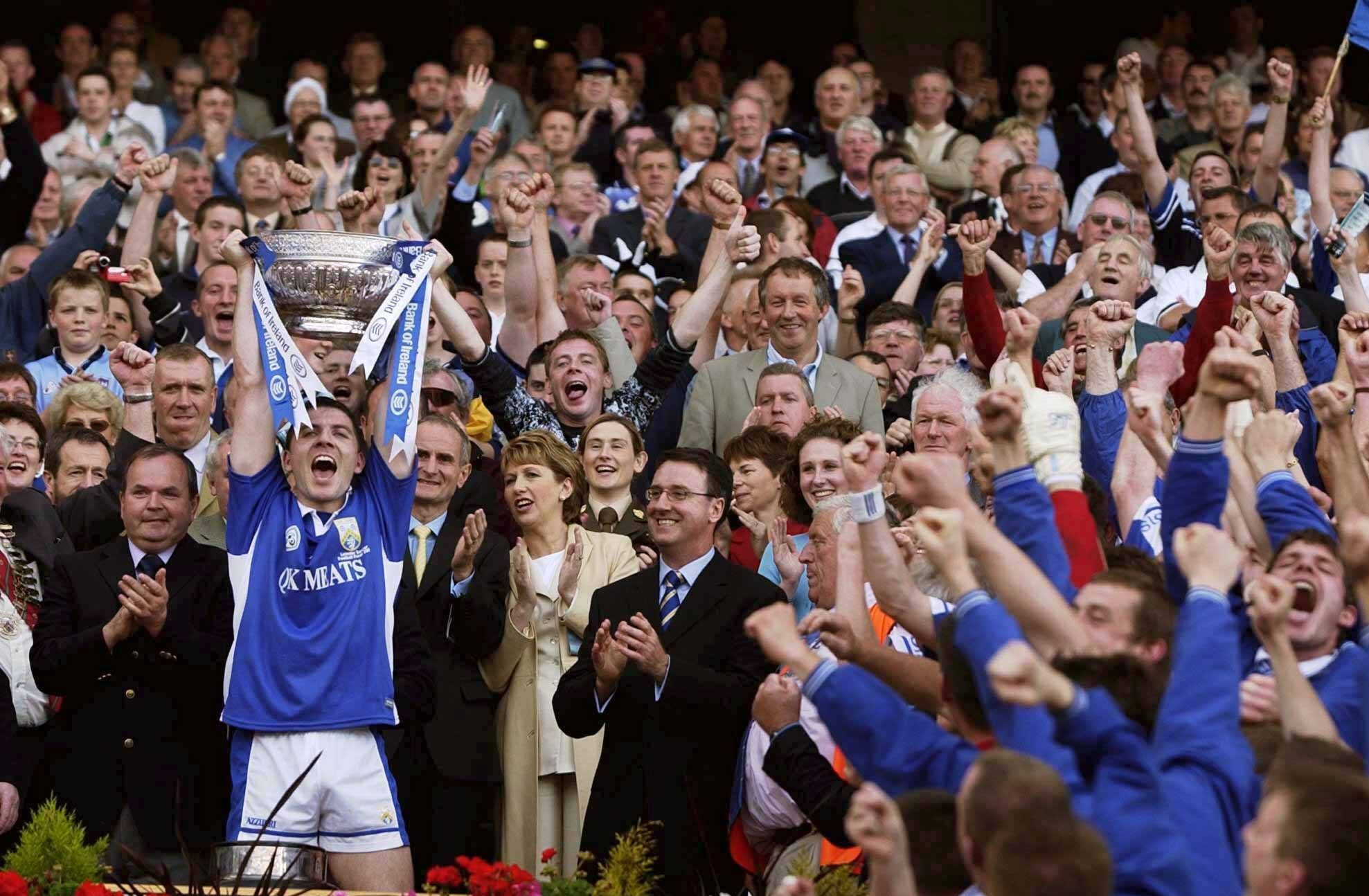 2003 – Leinster football final glory
The greatest day for Laois in living memory. Wins over Wexford, Offaly and Dublin put Laois into their first Leinster final in 12 years and they duly went and won their first title in 57 years thanks to a 2-13 to 1-13 win over Kildare.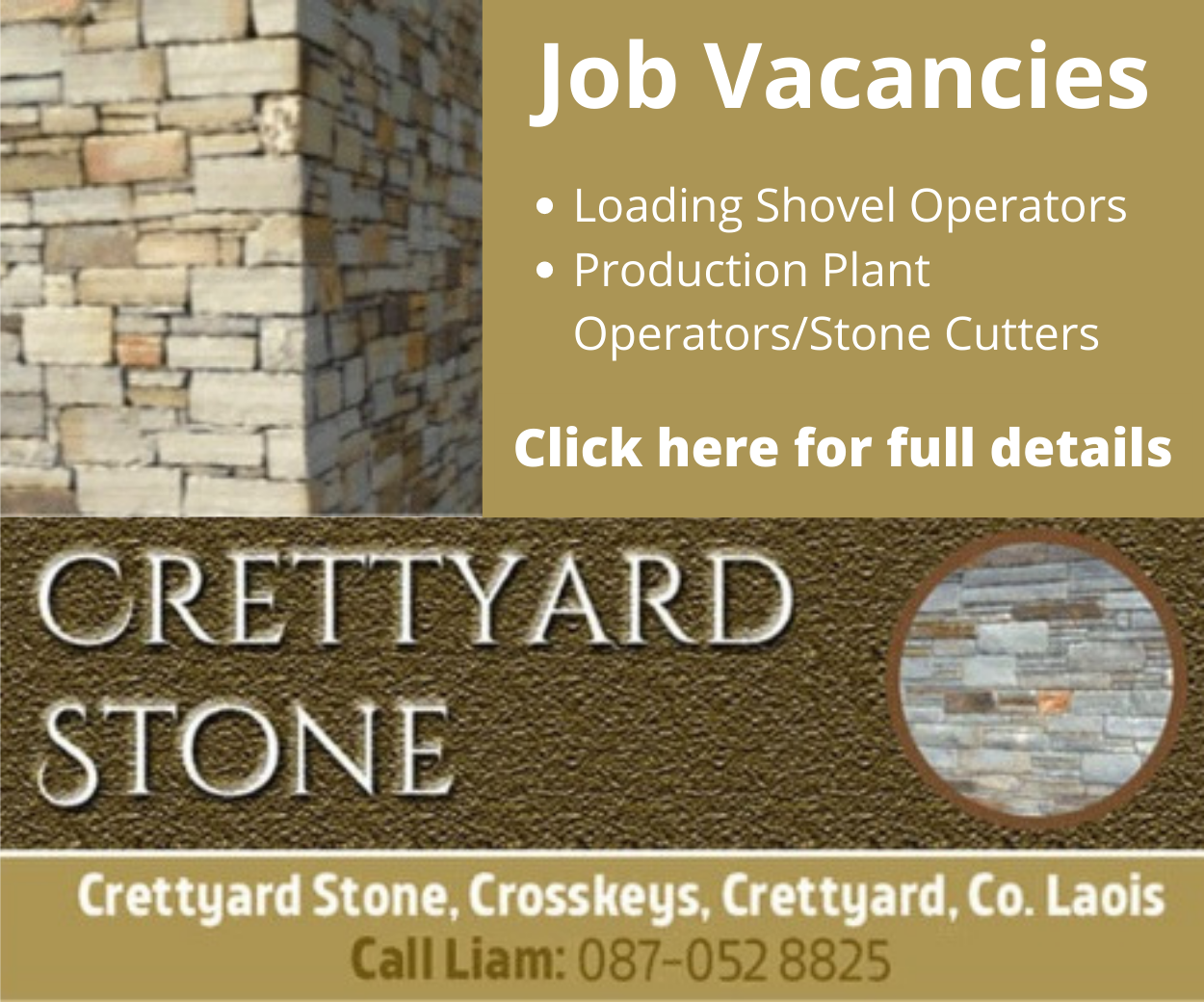 It was Mick O'Dwyer's first year as manager and Laois supporters duly invaded the pitch, ignoring the Croke Park pleas to stay where they were. Incredible scenes.
---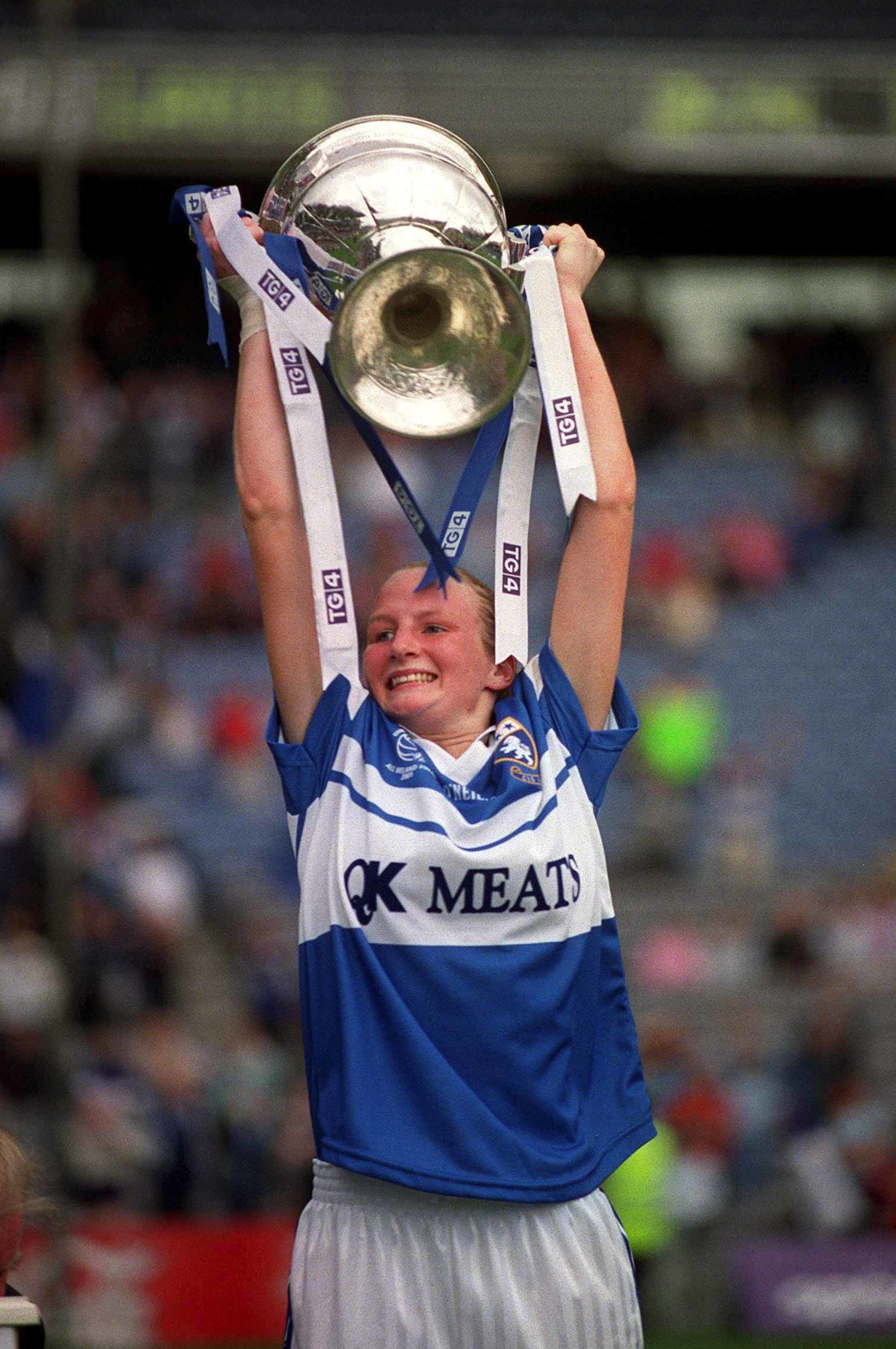 2001 – Ladies win All Ireland football final
The Laois ladies football team were among the best in the country throughout the 1980s and 1990s but they always fell just short in their bid to win an All Ireland.
They finally got over the line in 2001 thanks to a thrilling win over Mayo in Croke Park, the winning point coming with the last kick of the ball from Mary Kirwan.
The team was captained by Angela Casey and among the long-serving stars was the exceptional Sue Ramsbottom, who had lost six All Ireland finals prior to this one.
Laois later went on to win a number of Leinster titles – but they haven't played in Croke Park since.
---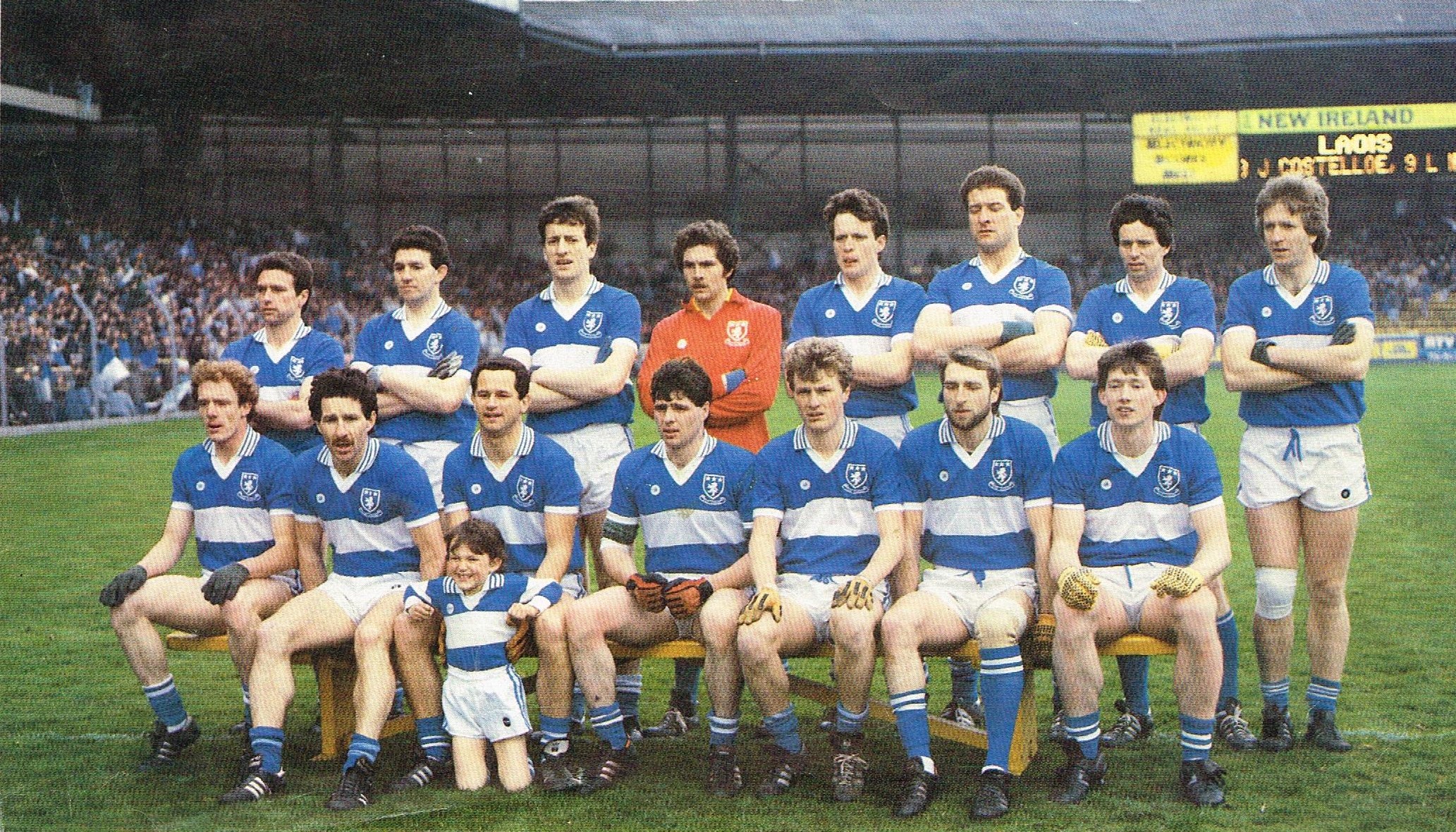 1986 – League glory
Before 2003, the 1986 league final was the biggest outpouring of joy for Laois supporters in Croke Park.
Laois had a fine football side in the 1980s and appeared in Leinster finals in 1981 and 1985 and had good knockout championship wins over Dublin and Meath during that time.
In 1986 they made it to the league final having competed in Division 3 – and they recorded a memorable win over Monaghan, with Liam Irwin scoring six points from midfield on his way to an All Star award later that year.
Despite hopes of a Leinster title, Laois then went and famously crashed out of the championship against Wicklow in Aughrim.
---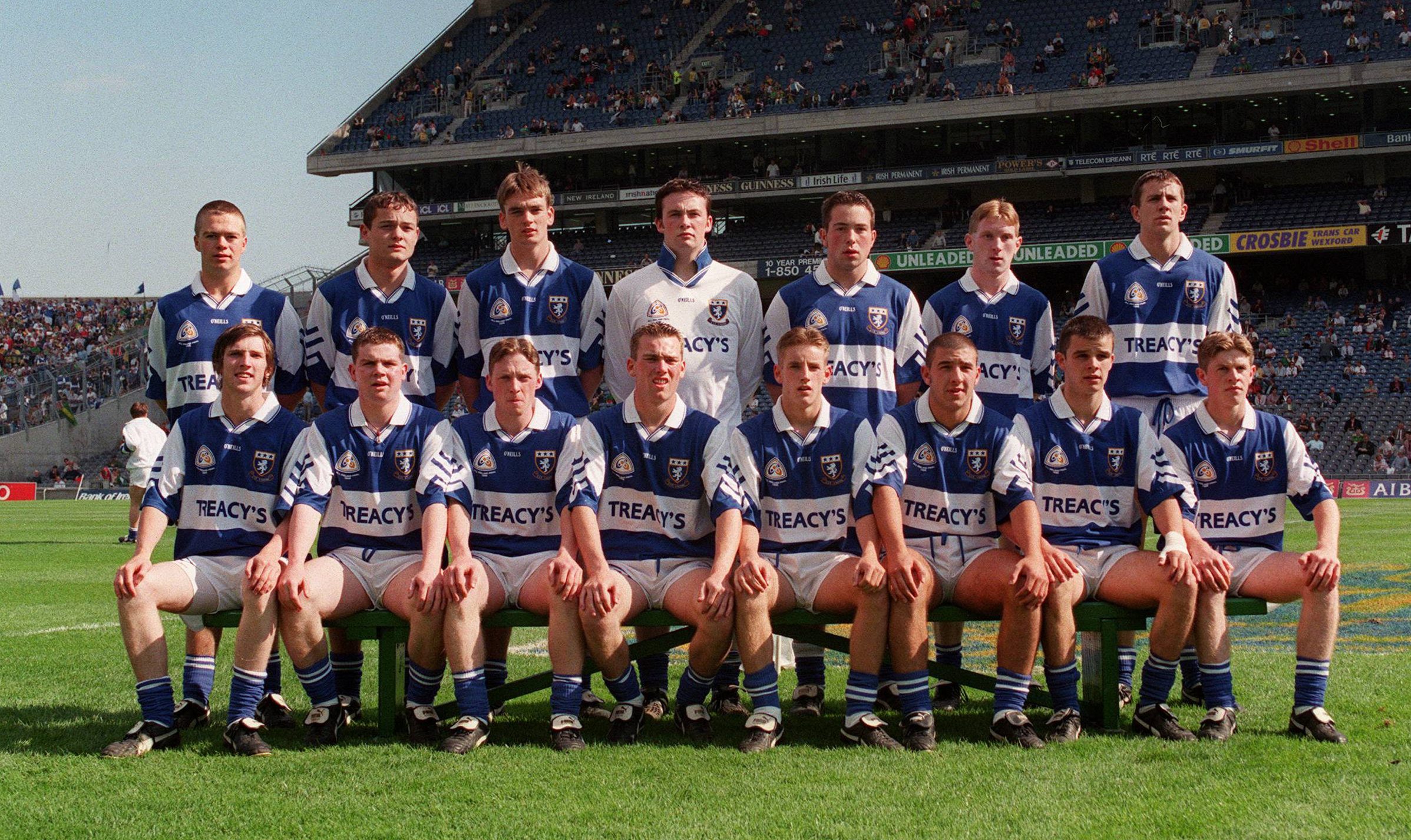 1996 – All Ireland minor joy
The Laois minors caught the imagination of GAA supporters in 1995 when they lost the Leinster final after a marathon three-game saga with Westmeath.
But with many of the same players on board and captained by Martin Delaney from Portlaoise, they came back the following year and beat Wexford, Westmeath, Dublin, Donegal and then Kerry in a memorable final in Croke Park on a scoreline of 2-11 to 1-11.
Many of those players went on to play senior with Laois for many years.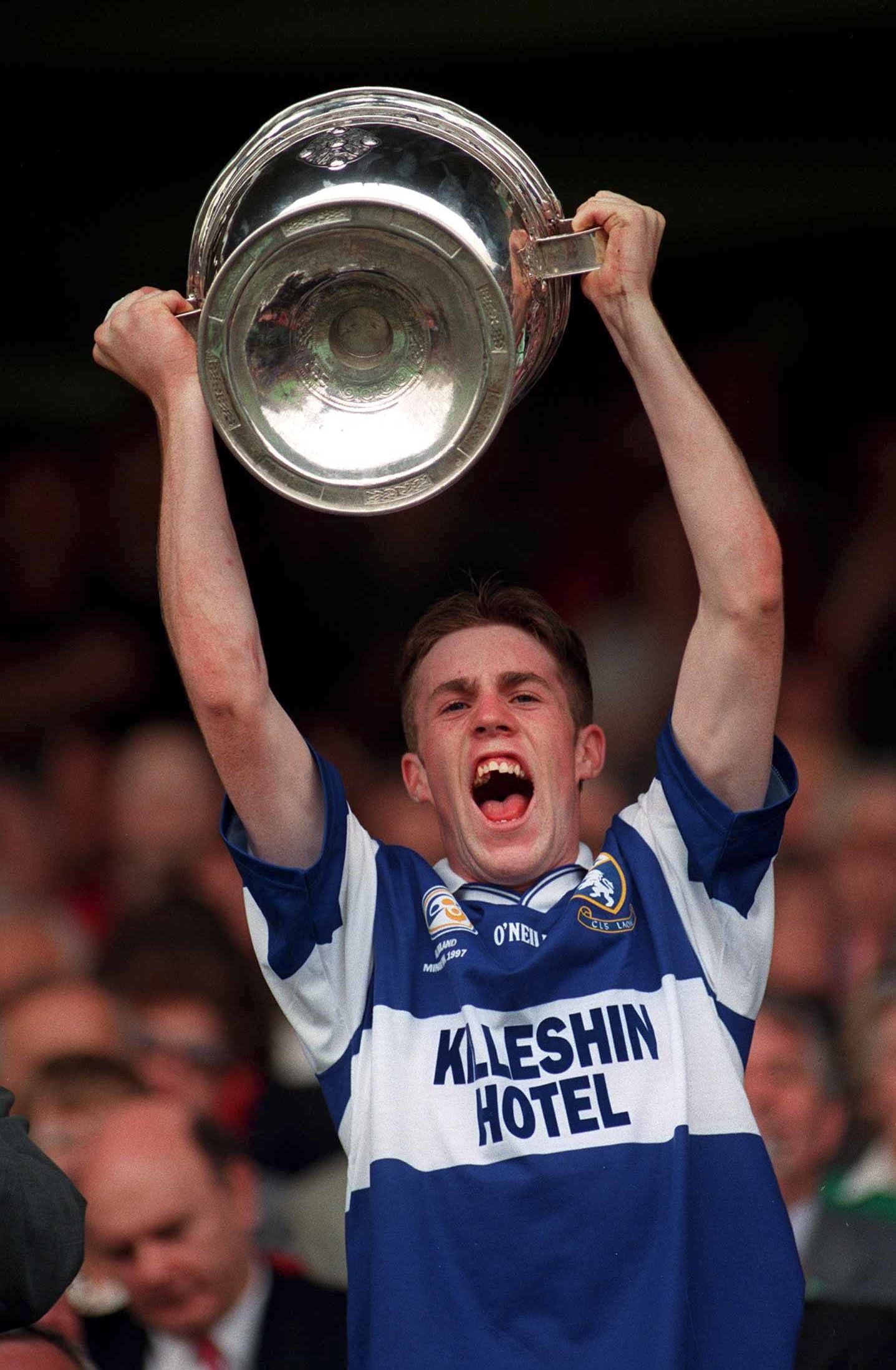 1997 – Minors triumph once more
Twelve months on from the famous first minor win, Laois came back and won it again.
This time Ollie Phelan was the manager having replaced Gabriel Lawlor and he'd mostly a whole new crop of players.
Beano McDonald and Stephen Kelly were the only two who'd played the previous years but Kieran Kelly was a good captain and it was the first many would see of future All Stars Tom Kelly and Joe Higgins.
After a scare against Kilkenny, of all teams, in the early stages of Leinster, Laois qualified for the Leinster final where they beat Wicklow and then Mayo in the All Ireland semi-final.
They then went and got the better of a Mickey Harte-managed Tyrone team in the final.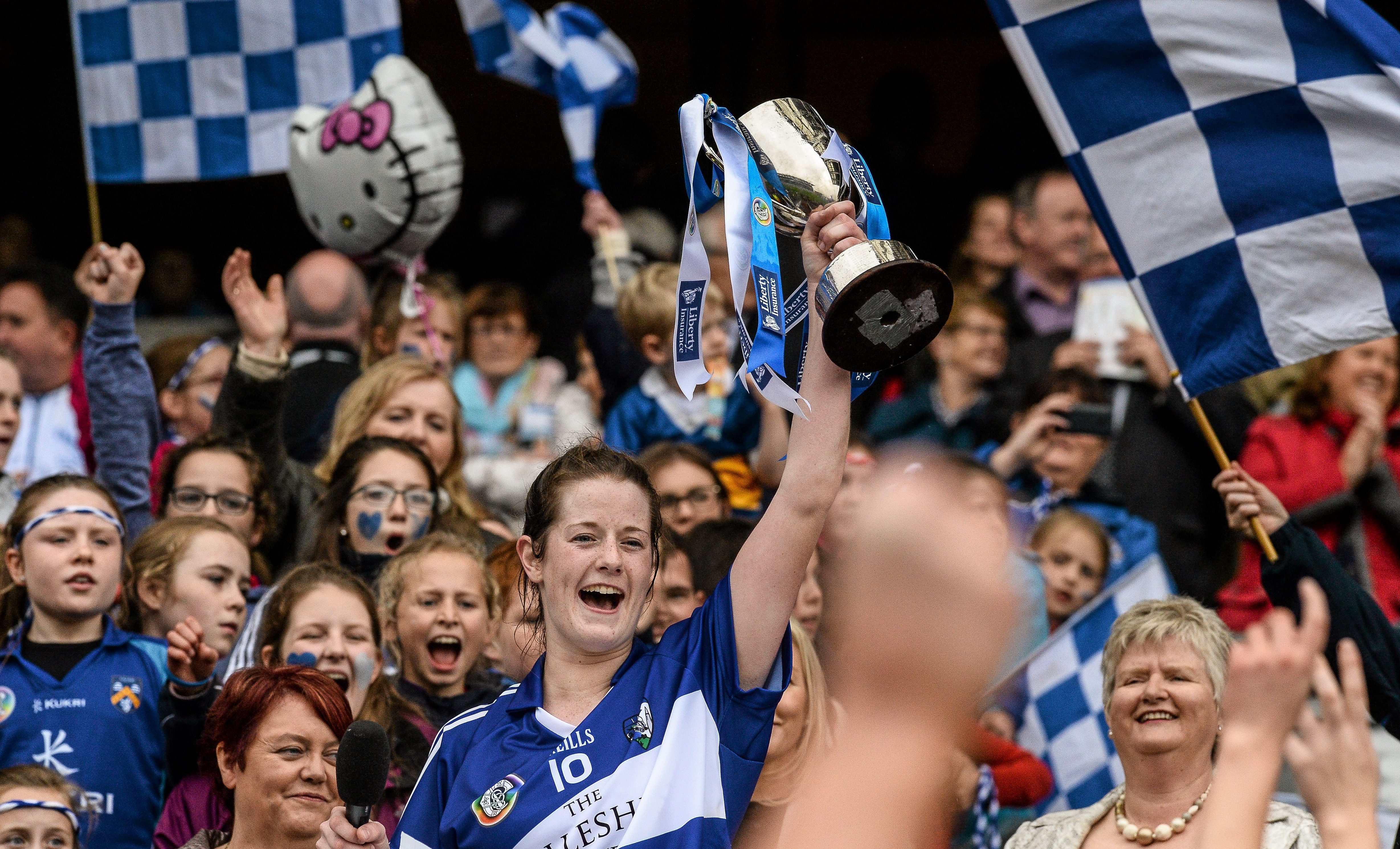 2015 – Camogie success
The Laois camogie team suffered more than their fair share of disappointment before finally getting their hands on All Ireland silverware in 2015.
They were beaten in the final in Croke Park in 2013 and 2014 but they got over the line in 2015 thanks to an eight-point win over Roscommon and first-half goals from Laura Marie Maher and Sarah Anne Fitzgerald.
Niamh Dollard was captain and got the honour of lifting the trophy in the Hogan Stand.
---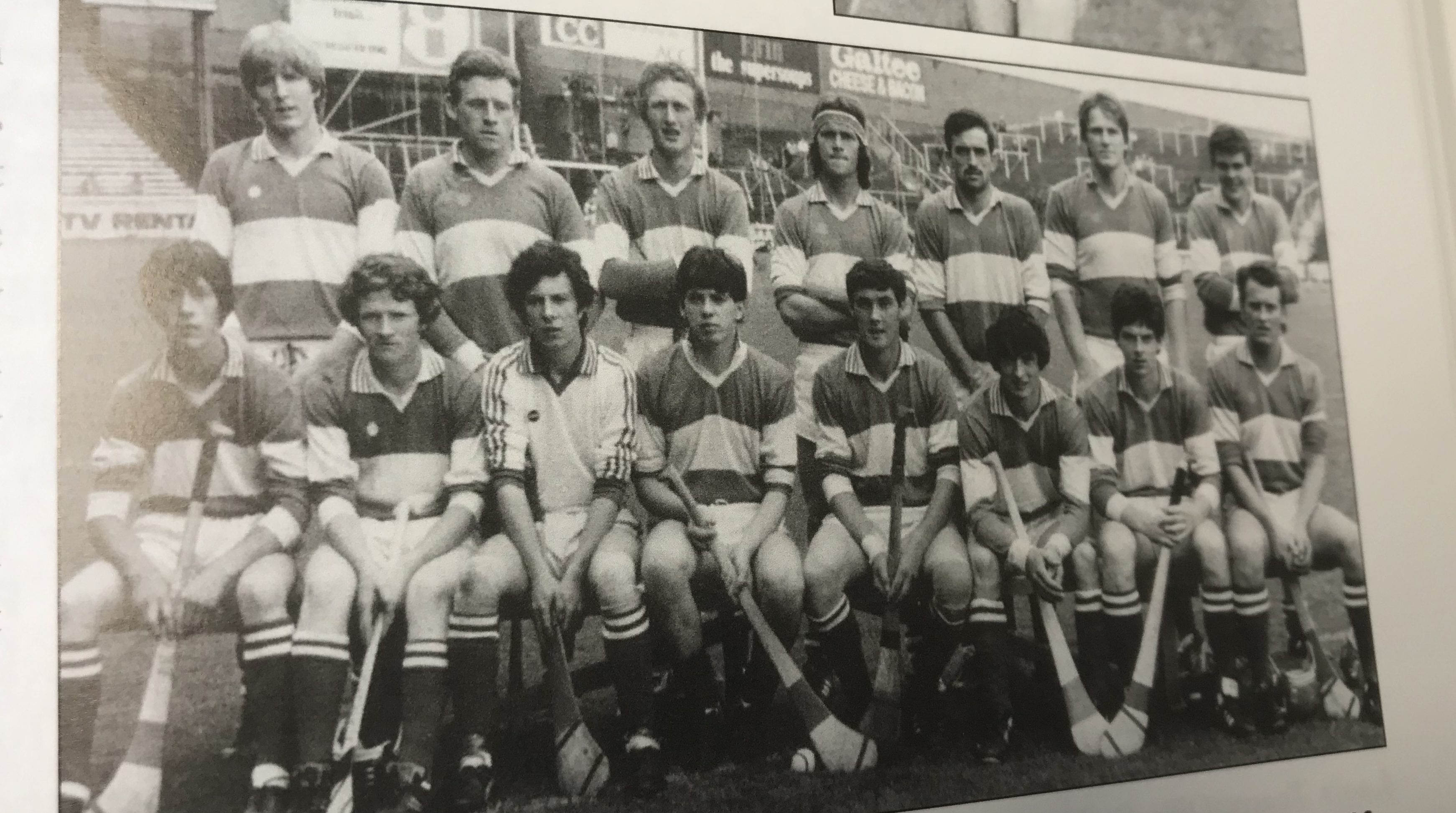 1983 – Leinster U-21 hurling win
Laois hurling games in Croke Park have been few and far between in recent years – wins even rarer. Final wins rarer again.
In 1983, Laois won the Leinster U-21 hurling title there – the county's first and only provincial title in the grade.
They got the better of Wexford on a scoreline of 3-13 to 4-8. The team was captained by Pat O'Brien from Borris-in-Ossory and one of the selectors was Pat Delaney from Rathdowney who is now part of the backroom team.
Laois were later beaten by Galway in the All Ireland semi-final in Ennis. A reunion for that team was held to mark the 25th anniversary of that success and they were honoured at county final day in 2008.
---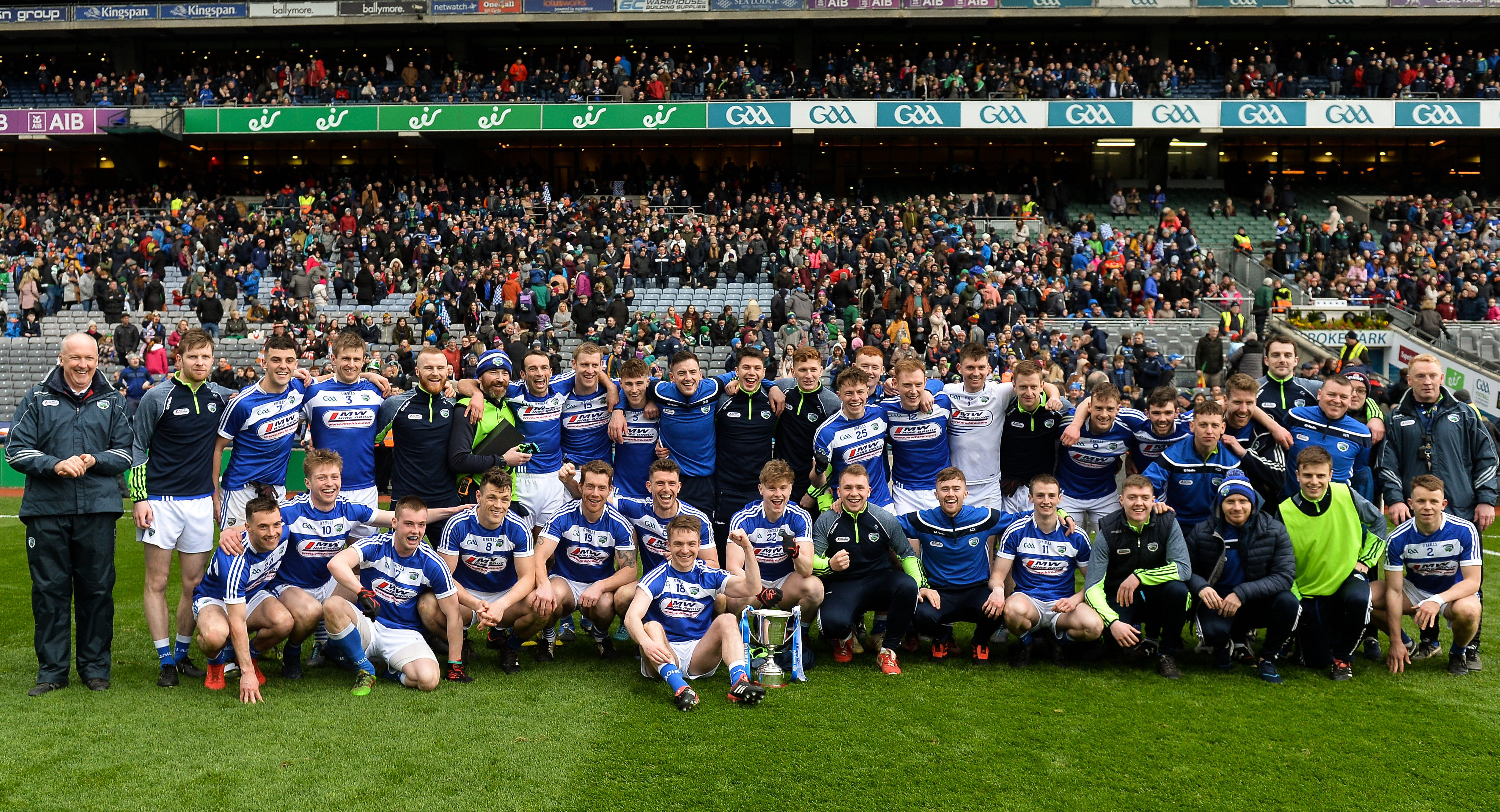 2018 – Division 4 league football final win
Ordinarily, a Division 4 league title shouldn't be the biggest thing in the world?
But the Laois footballers had endured back to back relegations and morale was low when John Sugrue came in and took over the county team at the end of 2017.
The 2018 league campaign in Division 4 started the healing process and the trip to London in Round 4 was a bonding experience for players, officials and supporter.
On Easter Saturday, Laois did enough to see off Carlow on a bitingly cold day. Stephen Attride lifted the trophy afterwards and Laois have since reached a Leinster final, won promotion from Division 2 and been in the last 12 of the championship twice.
That day in March 2018 wasn't the biggest win of all – but it was a thoroughly enjoyable day in Croke Park nonetheless. Laois supporters generally haven't had too many of them over the years.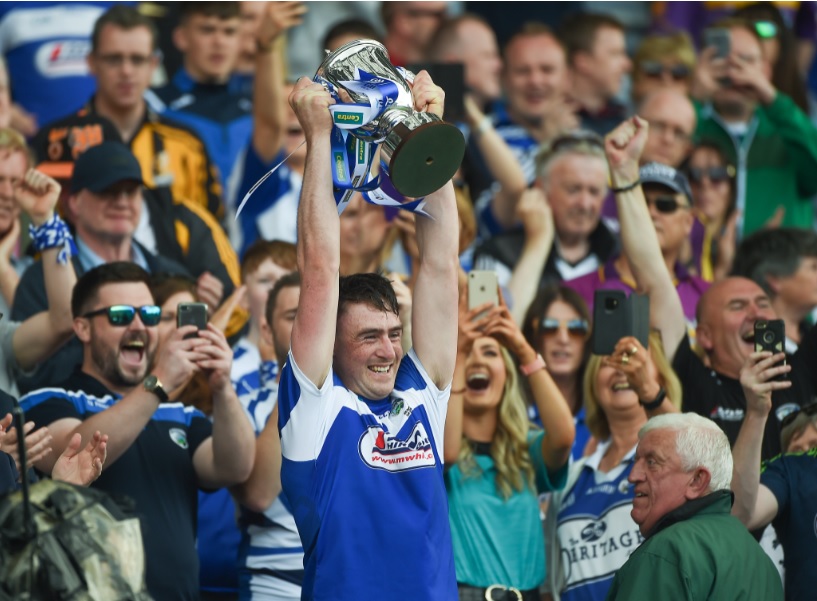 2019 – Joe McDonagh Cup triumph 
The most recent great day in Croke Park it was still one of the best days that Laois fans have enjoyed in Croke Park.
Laois triumphed over Westmeath by 3-21 to 1-16 to claim the Joe McDonagh Cup on Leinster final day at the end of June. 
It completed a remarkable turnaround in the fortunes of Laois hurling under Eddie Brennan as he has taken a side who battled relegation in this competition last season to glory in the space of 12 months.
The following week, Laois beat Dublin in O'Moore Park and went back to Croke Park two weeks later for an All Ireland quarter-final against Tipperary.
SEE ALSO – The complete bluffer's guide to hopping on the Laois hurling bandwagon