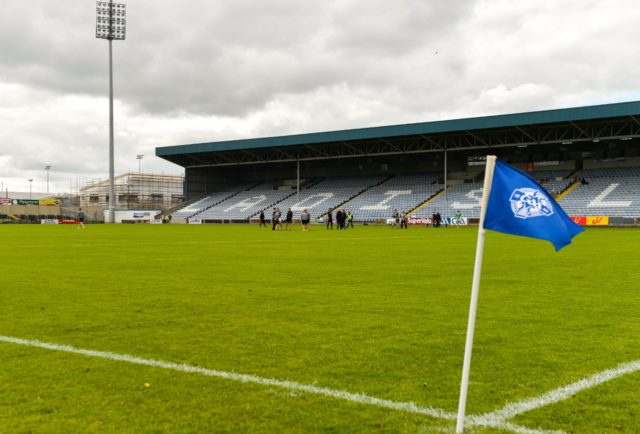 The first adult club games in Laois since last October will take place in just under a months time.
In correspondence sent to clubs yesterday, Laois GAA have finalised their structures for league and championship at adult level for the coming year.
Like has been done in the National League, the Laois leagues have been split regionally with the Divisions divided into two four team groups.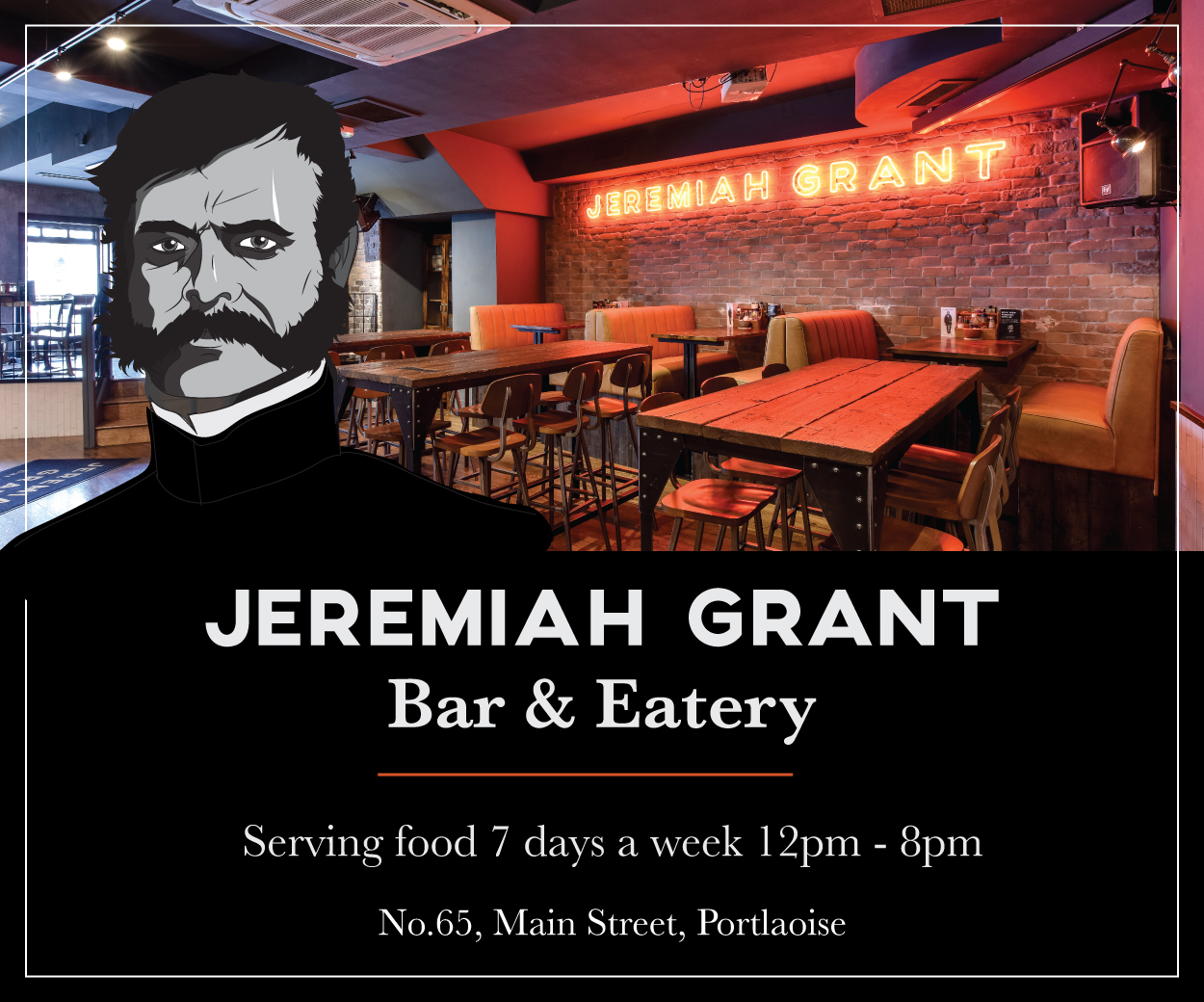 Each team will play three games. The top two teams will progress to a semi final while there will be a relegation playoff for the bottom two teams.
The first hurling league action will get underway on the weekend of June 11 with football league following the week after.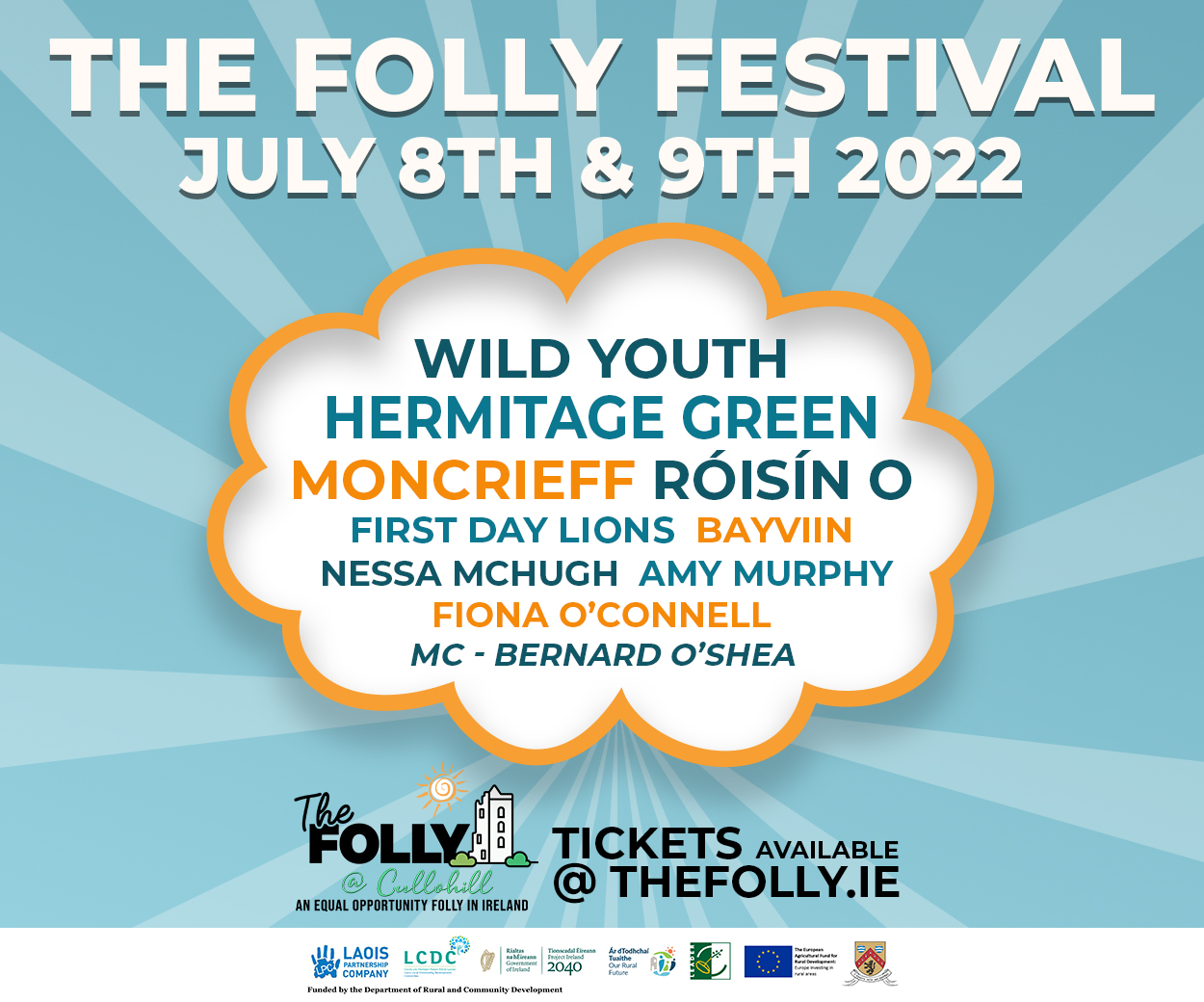 The league finals in hurling will be played on the final weekend in July with the football league finals in the first weekend of August.
These games will be played without inter-county and U-20 county players where they clash with their seasons.
2020 Championships 
In terms of the outstanding 2020 championships – there is a two-pronged approach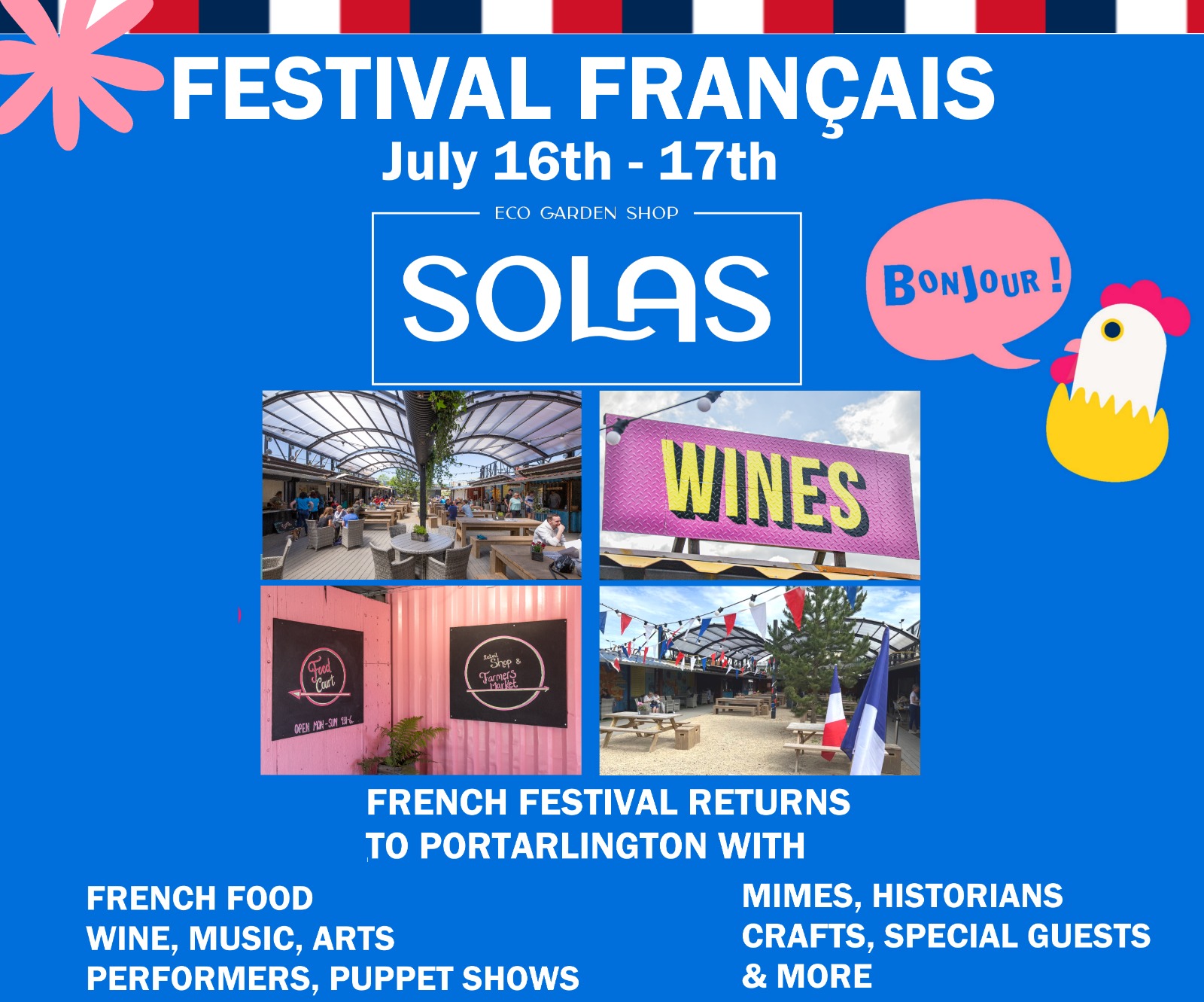 Teams who do not have any representation on senior inter-county squads will have their championships recommence as soon as games are permitted.
Therefore, the JHC Semi Finals (The Harps v Castletown, Portlaoise v Abbeyleix), JHC 'B' Semi Finals (Camross v Rathdowney Errill, The Harps v Portlaoise) and JFC Semi Finals (Ballyroan Abbey v Park Ratheniska, Portlaoise v The Heath) will be played on the weekend of June 12/13.
The finals of those competitions, plus the 2020 IHC final between Rathdowney-Errill and Trumera will take place the following weekend.
The decision to play these games earlier was made because depending on who wins these competitions, a playoff may be needed before starting the 2021 championship.
For example, in Junior A, if Portlaoise won the competition, they cannot go up to intermediate as they already have a team at that grade. Therefore, a playoff between the beaten finalist and Annanough, who were relegated from intermediate last year, would be required.
It is acknowledged that there may be some clashes with U-20 intercounty activity for some clubs but every effort will be made to ensure this isn't the case.
While, although it isn't explicitly said, presumably the clubs involved here who are due to be in league action at the same time, will have those league games rescheduled.
As regards the SHC final between Borris-Kilcotton and Clough-Ballacolla), the Premier IHC final involving Portlaoise and The Harps and the SFC Semi Finals (Emo v Graiguecullen, Ballyfin v Portarlington), it was agreed, where possible, to provide a minimum of two weeks after Laois exit Senior/U-20 Intercounty before playing these games.
Therefore, these have been provisionally scheduled to start on weekend 31 July/August 1, weekend August 7/8, weekend August 14/15 or weekend August 21/22.
Meanwhile the 2020 JFC 'B' final between Graiguecullen and Spink and JFC 'C' final involving Colt and Kilcotton will not be played until late July or early August.
This is because Spink, Colt and Kilcotton have considerable representation with the Laois senior hurlers and will await their exit from the championship before playing.
2021 Championships 
The draw for the 2021 championships will take place on Thursday, July 7.
In football, all of the championships will follow the same structure as in the previous years. Knock-out with a backdoor for senior and intermediate, groups for Junior A and B with a straight knock-out system for Junior C.
It is proposed that the 2021 senior football championship will begin on September 3 and conclude with the final on Sunday, November 14.
The JFC will follow the same dates while the intermediate will finish on October 30. Junior B and C are to start in late July and conclude on September 17.
In hurling, quarter finals return in senior and premier intermediate but the groups at intermediate, Junior A and B will result in semi finals only. While Junior C is straight knock out.
The championships in the top four grades is proposed to start on August 27 with an August 2 start for Junior B and C.
The senior and premier intermediate finals are pencilled in for Sunday, November 7, while the intermediate and Junior A finals are down for October 22.
The Junior B and C deciders are down for September 10.
One factor that may change these dates slightly is if the Electric Picnic goes ahead on the weekend of September 3. In recent years Laois have given that as a spare weekend and would be likely to do so again, meaning that the fixtures may then have to be pushed back a week.
Minor and U-20 
No fixtures have been released for minor championships yet. The inter-county season is going to take place throughout June and July and there may be a league for non-county players at this time with championship following afterwards.
No U-20 championship was played last year, but Laois GAA intend to play it this year – commencing in mid-October and on a knockout basis.
This championship will proceed to conclusion and clubs involved in Leinster Club Championship will be requested to play their fixtures mid-week if they are still involved.
All County Leagues
The All County Football and Hurling Leagues, which are now almost all eight-team divisions, have been split into two groups on a regional basis similar to what the GAA has done nationally.
Each team will play three group games with the top two to qualify for the semi-finals and the bottom two into a relegation playoff.
In hurling the league games are to begin on the week of June 11 and go every second week until the final on July 30.
In football they are scheduled to start on the week of June 18 and also be played every second week alternating with hurling.
Hurling Leagues
Division 1A – Group A
Borris-Kilcotton
Camross
Castletown
Rosenallis
Division 1A – Group B
Clough-Ballacolla
Rathdowney-Errill
Abbeyleix
The Harps
Division 1B – Group A
Ballyfin
Mountrath
Camross
Colt-Shanahoe
Division 1B – Group B
Ballinakill
Clough-Ballacolla
Portlaoise
Rathdowney-Errill
Division 2 – Group A
Borris-Kilcotton
Clonaslee
Mountmellick
Slieve Bloom
Division 2 – Group B
Colt-Shanahoe
Park-Ratheniska/Timahoe
Trumera
The Harps
Division 3 – Group A
Ballypickas
Clonad
Portlaoise
Mountrath
Division 3 – Group B
Borris-Kilcotton
Castletown
Rathdowney-Errill
Abbeyleix
Division 4 – Group A
Ballinakill
Rathdowney-Errill
Park-Ratheniska/Timahoe
The Harps
Division 4 – Group B
Camross
Clough-Ballacolla
Kyle
Rosenallis
Division 5 – Group A
Ballyfin
Camross
Mountmellick
Division 5 – Group B
Borris-Kilcotton
Castletown
Slieve Bloom
Division 5 – Group C
Clough-Ballacolla
Clonad
Slieve Bloom
Division 5 – Group D 
Portlaoise
The Harps
Trumera
Football Leagues
Division 1A – Group A
Ballylinan
Ballyroan-Abbey
Graiguecullen
St Joseph's
Division 1A – Group B
Courtwood
O'Dempsey's
Portarlington
Portlaoise
Division 1B – Group A
Arles-Killeen
Arles-Kilcruise
Killeshin
Stradbally
Division 1B – Group B
Clonaslee
Emo
Portlaoise
The Heath
Division 2 – Group A
Crettyard
Park-Ratheniska
Timahoe
St Joseph's
Division 2 – Group B
Mountmellick
O'Dempsey's
Portarlington
Rosenallis
Division 3 – Group A
Annanough
Barrowhouse
Graiguecullen
Killeshin
Division 3 – Group B
Ballyfin
Kilcavan
The Heath
The Rock
Division 3B – Group A
Ballylinan
Ballyroan-Abbey
O'Dempsey's
Stradbally
Division 3B – Group B
Camross
Mountmellick
Portlaoise
Rosenallis
Division 4 – Group A
Arles-Kilcruise
Arles-Killeen
Spink
The Harps
Division 4 – Group B
Emo
Portlaoise
The Rock
Timahoe
Division 5 – Group A
Annanough
Courtwood
The Heath
Division 5 – Group B
Ballyfin
Slieve Bloom
Mountrath
Division 5 – Group C
Killeshin
Park-Ratheniska
St Joseph's
Division 5 – Group D
Ballyroan-Abbey
Colt
Kilcavan
Outstanding 2020 Championships
Weekend of June 10
Laois JHC 'A' Semi-finals
(Winner on the Day if necessary)

The Harps

v

Castletown

Portlaoise

v

Abbeyleix
Laois JFC 'A' Semi-finals
(Winner on the Day if necessary)

Ballyroan Abbey

v

Park Ratheniska

Portlaoise

v

The Heath
Laois JHC 'B' Semi-finals
(Winner on the Day if necessary)

Camross

v

Rathdowney Errill

Portlaoise

v

The Harps
Weekend of June 18
Laois IHC Final
(Winner on the Day if necessary)

Trumera

v

Rathdowney Errill 
Laois JHC 'A' Final
(Winner on the Day if necessary)

The Harps or Castletown

v

Portlaoise or Abbeyleix
Laois JHC 'A' Final
(Winner on the Day if necessary)
Camross or Rathdowney-Errill

v

Portlaoise or The Harps
Laois JFC 'A' Final
(Winner on the Day if necessary)

Ballyroan Abbey

or Park Ratheniska

v

Portlaoise or The Heath
Weekend July 23-25 or July 31-August 1
Laois JFC 'B' Final
(Winner on the Day if necessary)
Laois JFC 'C' Final
(Winner on the Day if necessary)

Weekend July 31-August 1 or August 7-8 or August 14-15 or August 21-22
Laois SFC Semi-finals
(Winner on the Day if necessary)
Ballyfin

v

Portarlington in O'Moore Park

Emo

v

Graiguecullen in O'Moore Park
Laois SFC Final
(Winner on the Day if necessary)
Ballyfin or Portarlington

v

Emo or Graiguecullen in O'Moore Park
Weekend August 7-8 or August 14-15
Laois SHC Final
(Winner on the Day if necessary)
Borris-Kilcotton

v

Clough-Ballacolla in O'Moore Park
Laois Premier IHC Final
(Winner on the Day if necessary)
Portlaoise

v

The Harps in O'Moore Park
Key 2021 Competition Dates
Week of June 11 – Start of Hurling Leagues
Week of June 18 – Start of Football Leagues
Week of July 27 – Start of Junior 'B' and 'C' Football Championships
Week of August 2 – Start of Junior 'B' and 'C' Hurling Championships
Week of August 27 – Hurling Championship Round 1
Week of October 22 – Intermediate and Junior 'A' Hurling Finals
Week of September 3 – Football Championship Round 1
Week of September 10 – Junior 'B' and 'C' Hurling Finals
Week of September 17 – Junior 'B' and 'C' Football Finals
Sunday, November 7 – Senior and Premier Intermediate Hurling Finals
Sunday, November 14 – Senior and Junior Football Finals
SEE ALSO – Laois woman stars on latest episode of hit Channel 4 dating show 'Naked Attraction'