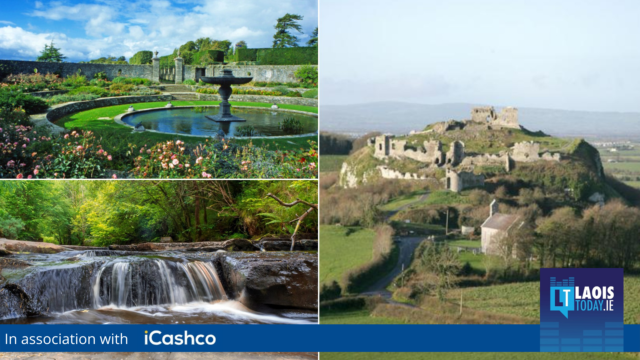 One of the positive things of the past year has been people's renewed appreciation of the many great amenities right on our doorstop.
Over the past 12 months or more, collectively as a county we have enjoyed some of the local beauty spots and here in LaoisToday we've been hugely enthusiastic about promoting our #LoveLaois initiative, a campaign to promote the best of what our county has to offer.
On the recent LaoisToday Midweek Podcast, we were joined by Caragh Burns-Sharma who picked some of her personal favourite locations around the county.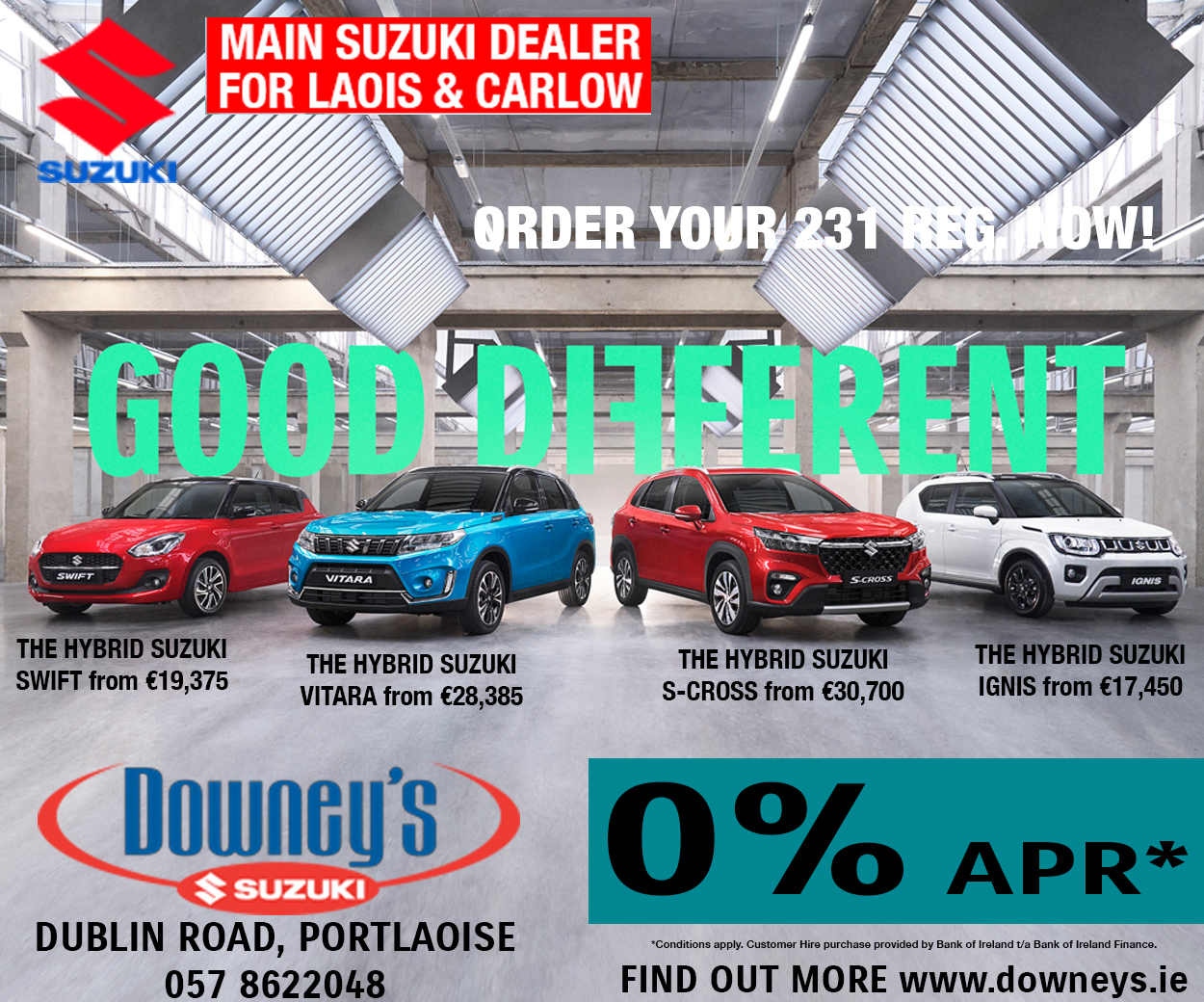 "Bord Failte is looking at Laois as a four-day destination," she explained. "So we've no problem whatsoever keeping people occupied!"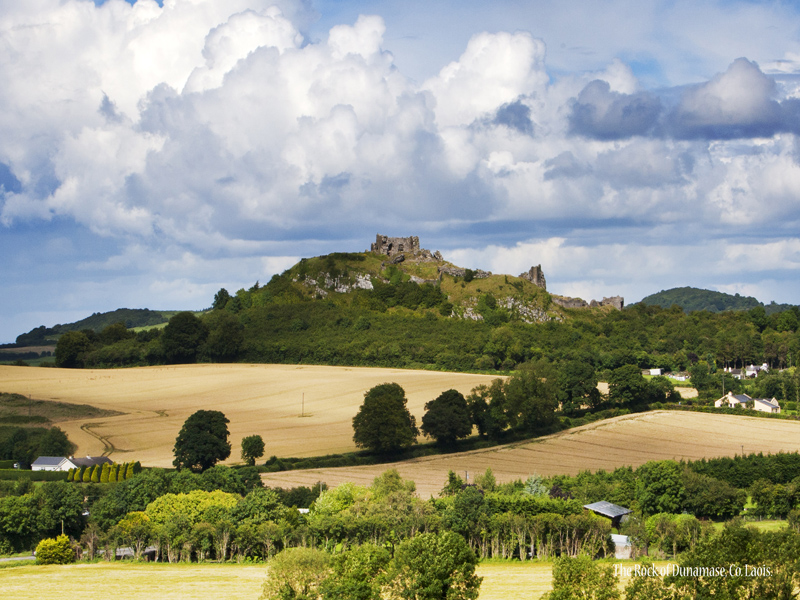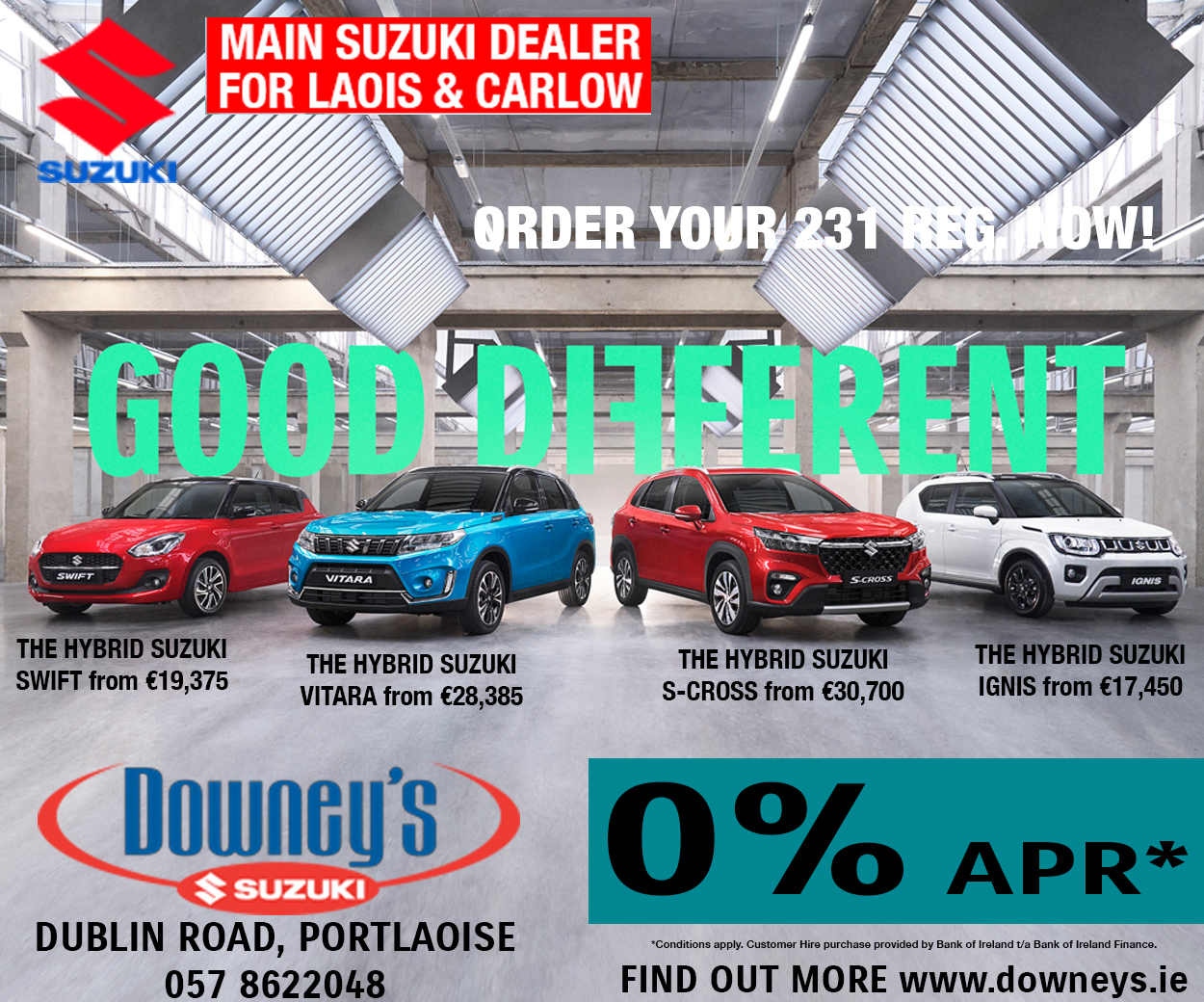 Rock of Dunamase
"I love the Rock of Dunamase," she said when picking out some of her favourite places in Laois.
"I think it's absolutely magical up there. When you hear the history and when you go on one of the guided tours, given by Experiencing Ireland tours up there, it just transports you.
"You can really picture what the place was like and why it was chosen and really get an insight into the importance that the Rock of Dunamase and Laois played in the history of our country.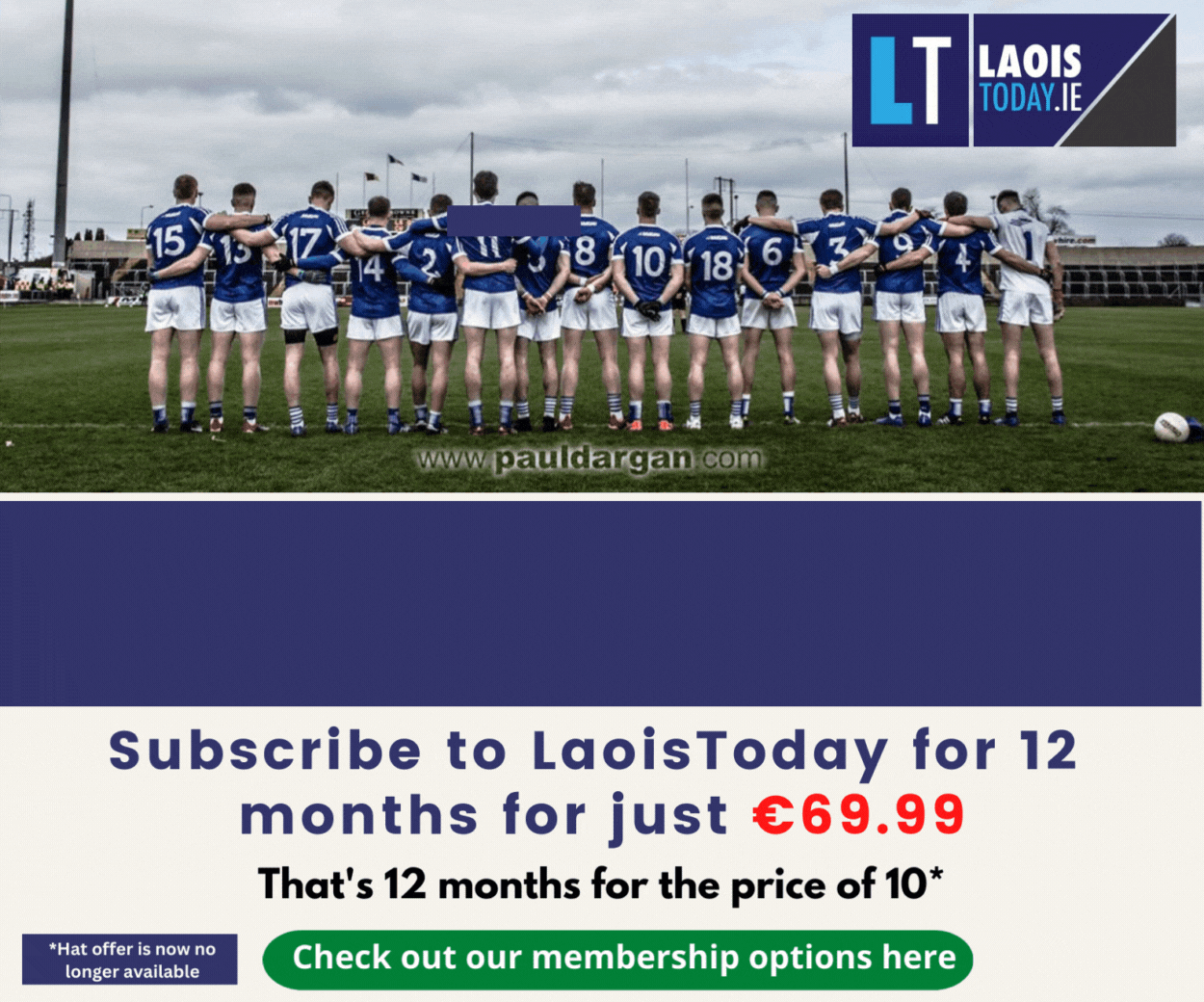 "It's absolutely fascinating. It's a mystical place, it's an historical place and it's a beautiful place. For me that's right up there."
"My (twin) six-year-olds took over the guided tour. They were asking all the questions about the battles, what it looked like. They were enraptured by it. It brought the whole thing to life
"When Trudy (Carmody) is back giving tours, I couldn't recommend them highly enough. It's absolutely magic."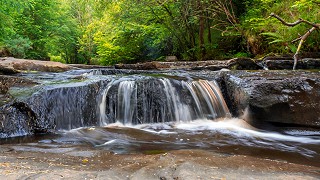 Glenbarrow and Monicknew
The Glenbarrow Waterfall in the Slieve Blooms and Monicknew were also highlighted by Caragh as among the places she highly rates.
"I love Glenbarrow. Something mystical in Laois. When you go along by the waterfall in Glenbarrow, could imagine there was fairies there. The kids love it. The kick they get out of it when they climb over the waterfall."
She also referenced the development of new tearooms at Glenbarrow by Mark Sherlock and Roisin Fitzpatrick as a great addition.
"It's nice to see there's new tearooms going to open there. Great to see a young family starting their business there," she said before adding that given the popularity of Glenbarrow, people do need to think about when they go there.
"Watch the crowds – go early or midweek," she said.
"We still have to be very conscious of our personal safety and safety of others. That hasn't changed. If people have cop on, enjoy the beauty and go at quieter times if you need to."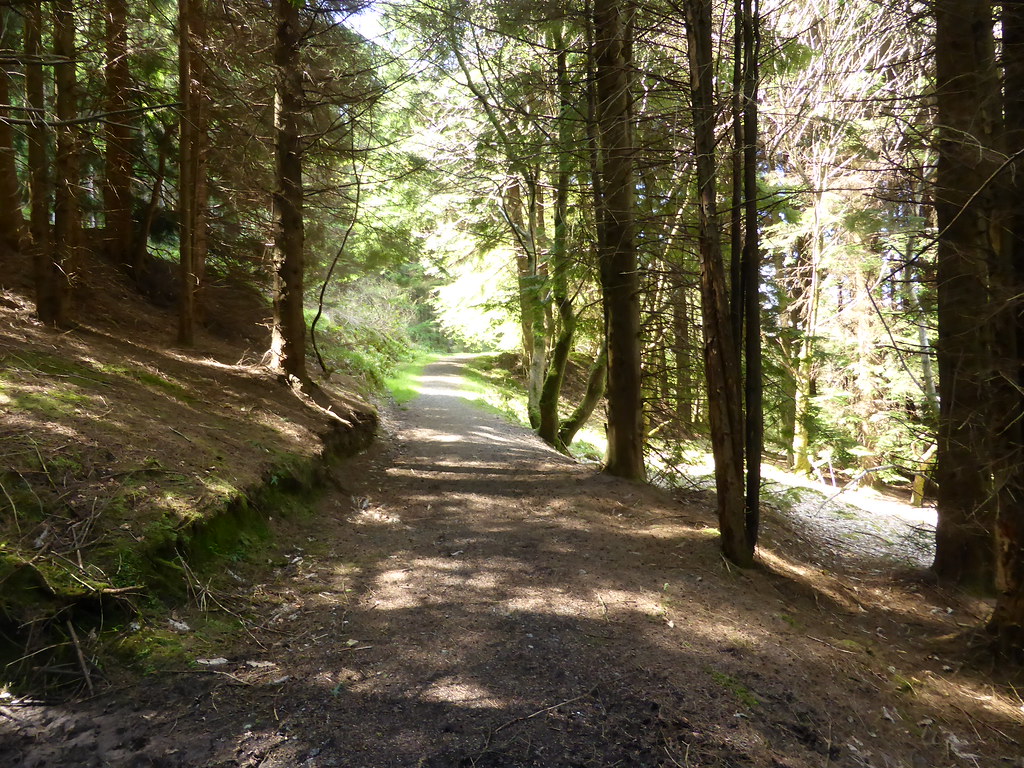 Referencing Monicknew and the glorious forest walks, she said "we have had some very simple, great fun up there".
"It asks you for nothing – just please don't leave rubbish behind you and enjoy what is there.
"Slieve Blooms is called an emerging destination by Bord Failte so there is huge investment and work going on in the development and promotion of Slieve Blooms. So it is only going to get better."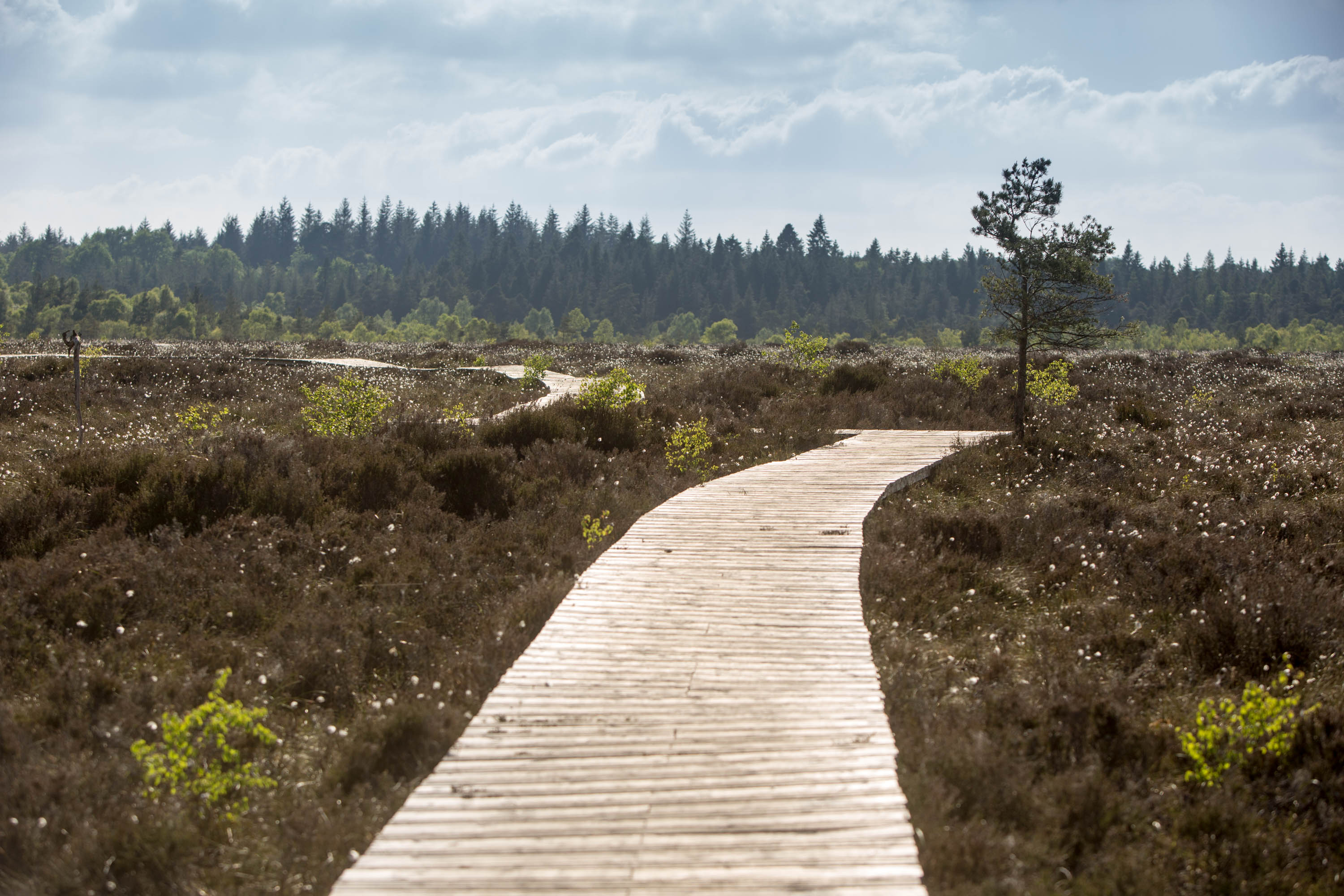 Abbeyleix Bog and Heywood Gardens
Given that Caragh lives in Ballinakill, it was unsurprising that she picked some of the hugely popular destinations in her own vicinity.
"Abbeyleix Bog walk is absolutely gorgeous," she said. "There have been really nice facilities developed at the Abbeleix Manor Hotel with Polly's and the air over there is just so fresh."
However, her first choice was even closer to home.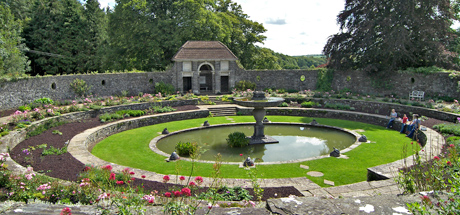 "My number one and I am biased but it's on my doorstep. But it's always been Heywood for me.
"I think it's the most incredibly special place. It has the designed gardens, the walks, the mass lough area which is part of Heywood estate and is just a purple haze of bluebells.
"You can do your looped walks; there is loads of history about the place and there's a swimming pool that is heated and will hopefully be open in the summer which is on the looped walk."
There is also going to be a new playground on the site of the swimming pool, adding even more activities for families.
"The playground is going to be developed there and it is going to be finished in July-August so that makes this area a one-day destination. They're ready to go. It's going to be a heated outdoor swimming pool and playground all on the same site and looped walks all within a kilometre.
"For me it's always Heywood. We moved from London, back to here. It just caught us.
"My mother is a Laois woman, I am a Kilkenny cat … but my aunties and uncles would say this is the ultimate upgrade!"
You can listen to the interview in full below on Soundcloud or by subscribing to the Midweek Podcast on Apple Podcasts or Spotify.

SEE ALSO – Check out more features from our #LoveLaois series here
SEE ALSO – LaoisToday Podcast: Colm Parkinson on his Laois days, his media career and THAT interview