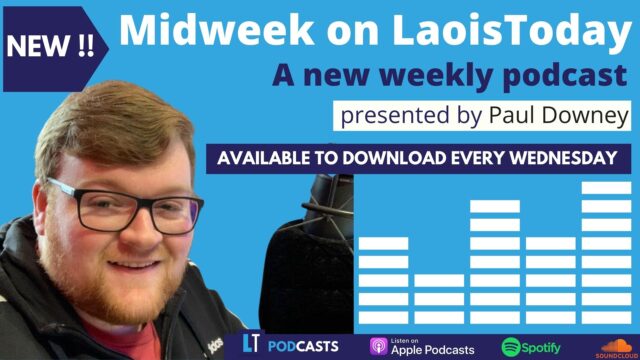 On this week's LaoisToday Midweek Podcast, we are joined by Alison Dyer who was recently crowned Miss Laois in the 2021 Miss Ireland competition.
Aly joins us on the podcast to discuss stepping outside of her comfort zone, how the last few months have been for her and what the future holds for the 23 year-old.
May 16th 2021 marked the 100th year since the Barrowhouse Ambush.
Nessa O'Meara is a local to the area of Barrowhouse and the author of The Barrowhouse Ambush.
She joins us to discuss the story about the ambush, how her aunt helped her decide to write the book and just how brave the local men were.
You can listen to this week's episode below on Soundcloud or by subscribing on Apple Podcasts or Spotify.
SEE ALSO – Check out all our previous LaoisToday Podcasts here