On the weekend after next the Laois footballers will make the trip to Newry to take on Down in the National Football League Division 2 relegation playoff.
Laois will travel as outsiders on the back of three bad defeats; Down, though not setting the world alight on the other side of the division, will have the benefit of home advantage, home support and a much-needed confidence boosting win against Westmeath last Sunday.
In this shortened league campaign, Laois's stay in Division 2 will once again come down to the last day. They can have no complaints if they are relegated and their two-year stay in this league comes to an end.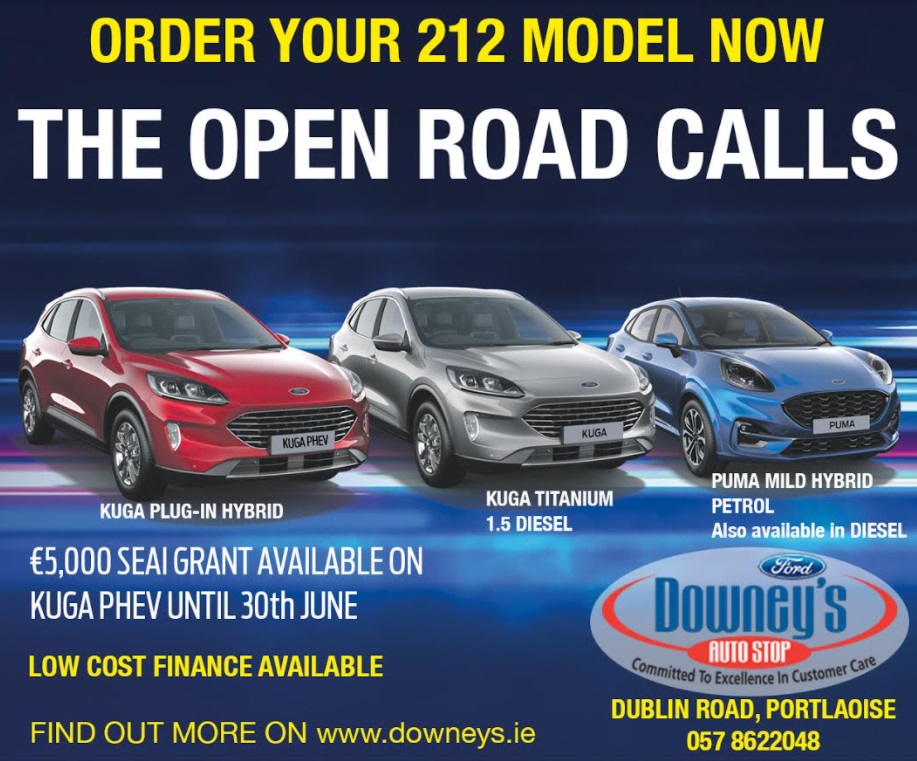 They've lost their three games to date to Clare, Cork and Kildare by an average of over nine points and they've the worst scoring record in the country.
It would be great to see them pull off a win in Newry – and Laois have a good record on the road to Ulster teams – but their form so far is very much of a team that will be relegated.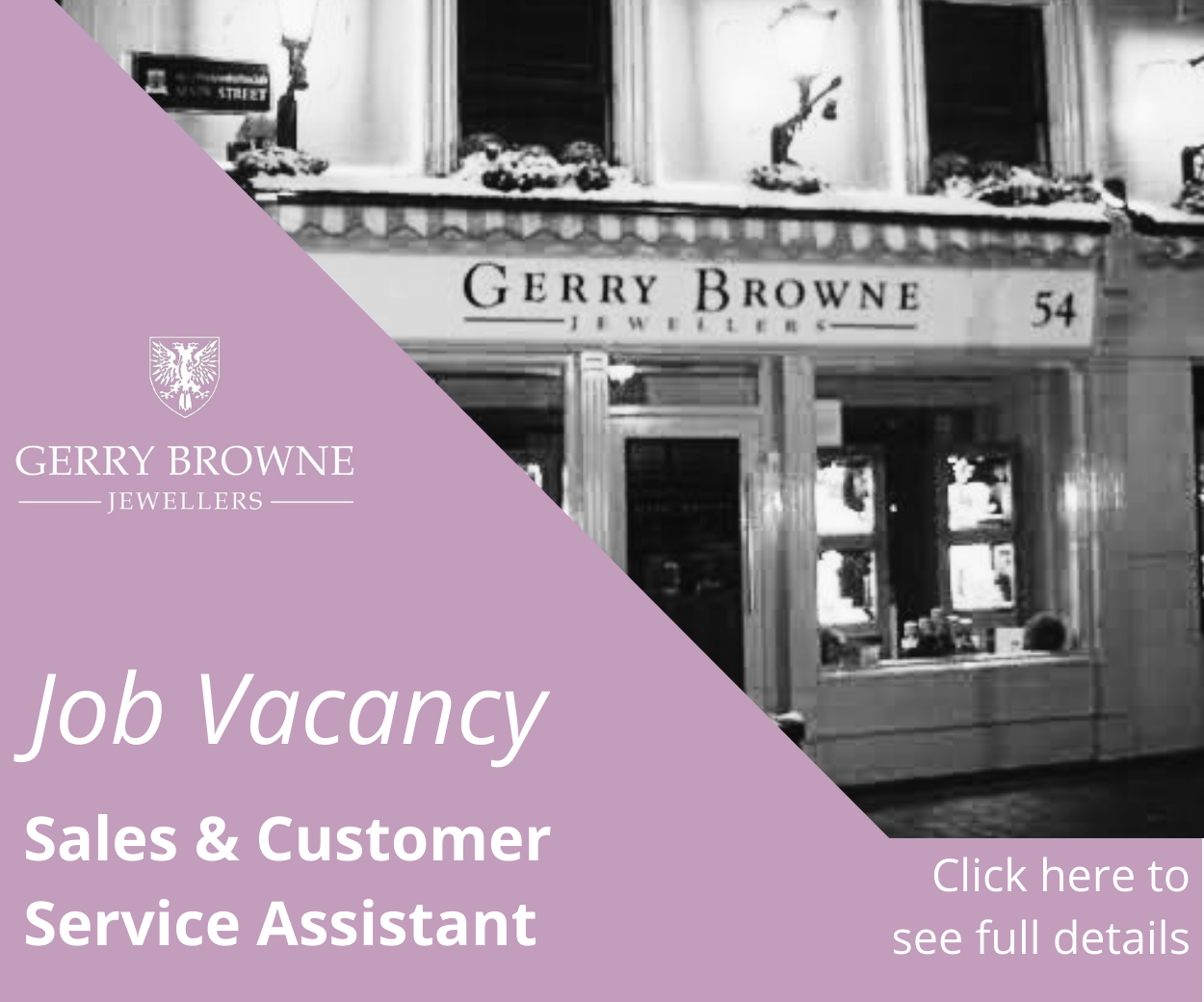 But is it really that surprising? While you'd like Laois to have been much more competitive, the results against Cork and Kildare are entirely in keeping with the last number of years.
There's a snobby view that Laois shouldn't be losing "to the likes of Clare", a stance that completely ignores the fact that Clare are now a far more established Division 2 team than Laois are and have beaten Cork and Kildare a couple of times in recent years.
Laois were favourites to be relegated before the league started; they only survived in Division 2 thanks to a late smash and grab against Fermanagh last year. They were in Division 4 as recently as 2018. The bottom of Division 2, top of Division 3 is their level, at best, at the moment.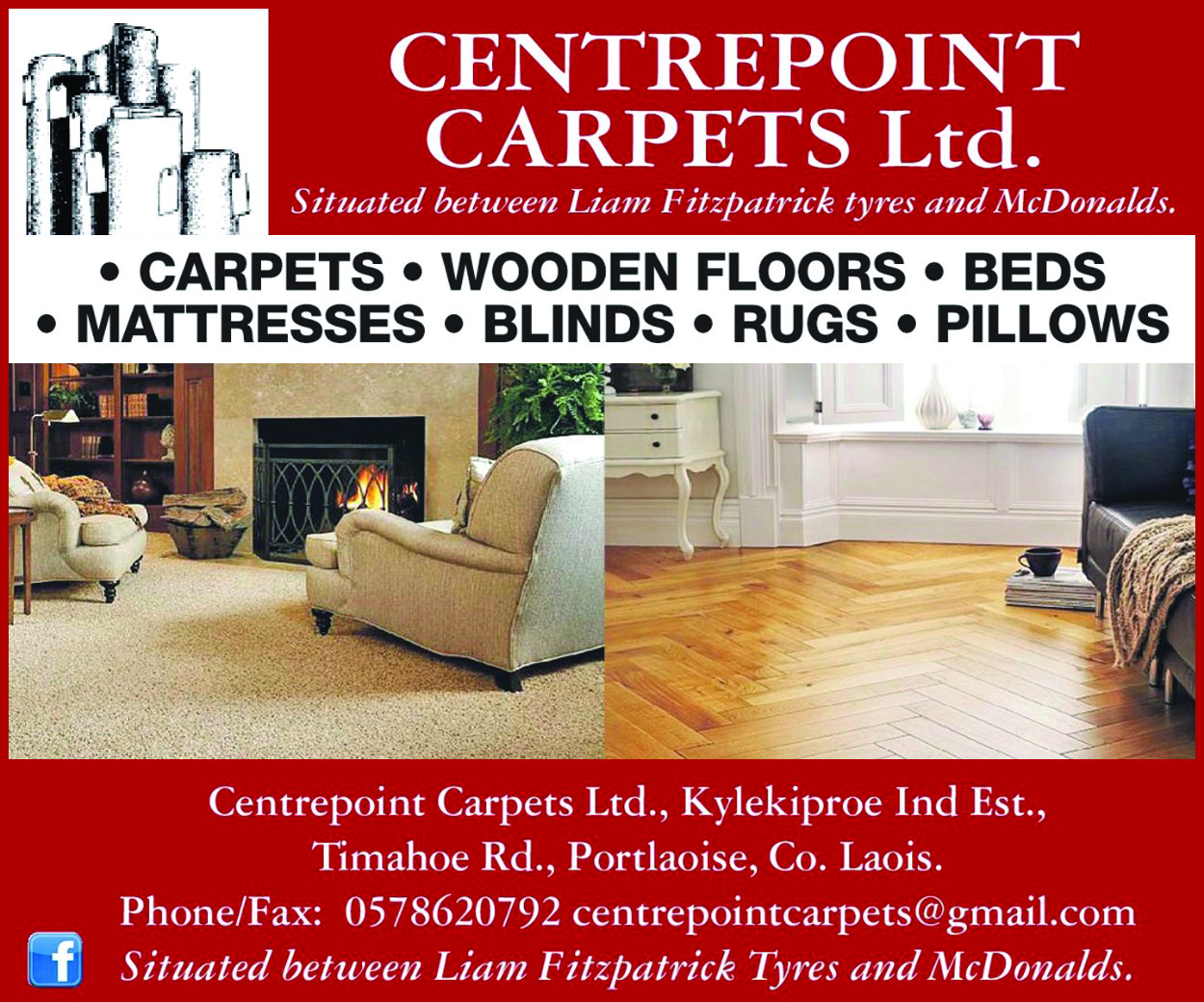 The results have been hugely disappointing but Laois's efforts to date have been honest and committed for the most part. They haven't looked out of their depth physically and they haven't been torn apart at the back. Hitting tallies of 0-12, 0-10 and 1-8 and missing as much again has been the biggest problem.
There is no doubt that Mike Quirke's position will be called into question if things don't improve soon and in inter-county football that is understandable. Could Quirke be doing better? Or are Laois doing as well as they can with what they have?
Any county can only be as good as the players they're constantly producing. And over the past decade or more, Laois's underage teams haven't been anywhere near the same quality as what went before.
Laois's last Leinster minor title was in 2007, 13 years ago, the same year theylast won the Leinster U-21. They've been in just one minor final since. In the 13 years before that, Laois played in eight provincial minor finals and won six of them. They played in four All Ireland finals and won three of them.
In that same period, Laois won three Leinster U-21 titles and played in two All Ireland finals.
From 1995 to 2007 Laois played in 12 underage provincial finals in total and won nine of them. Since then they've played in four and lost them all.
The underage system that churned out some of the best teams in the country from 1995 to 2007 suddenly ground to a halt. In 2008, Laois lost their two minor championship games to Longford and Louth and were knocked out of the U-21 by Wicklow. And it wasn't much better for a number of years throughout the 2010s.
Why and how that happened is another argument but the reality is that the Laois managers of recent years have been working off a production line that is nowhere near the standard of a decade ago.
Though there has been relative improvement in the last couple of years with a couple of semi-final appearances, with the exception of the team that reached the 2016 Leinster final, Laois's record at minor level has been among the worst in the province.
They've lost their last six meetings with Kildare; they've lost five of the last six against Meath. They've been beaten three times by Louth, twice by Longford, once each by Offaly and Wicklow.
The only counties they've beaten more than once in the past 13 seasons have been Longford, Carlow, Wicklow and Wexford.
Compare that to 2003 and 2004. When they won the 2003 All Ireland minor, Laois beat Tyrone, Kerry and Dublin in straight knockout games.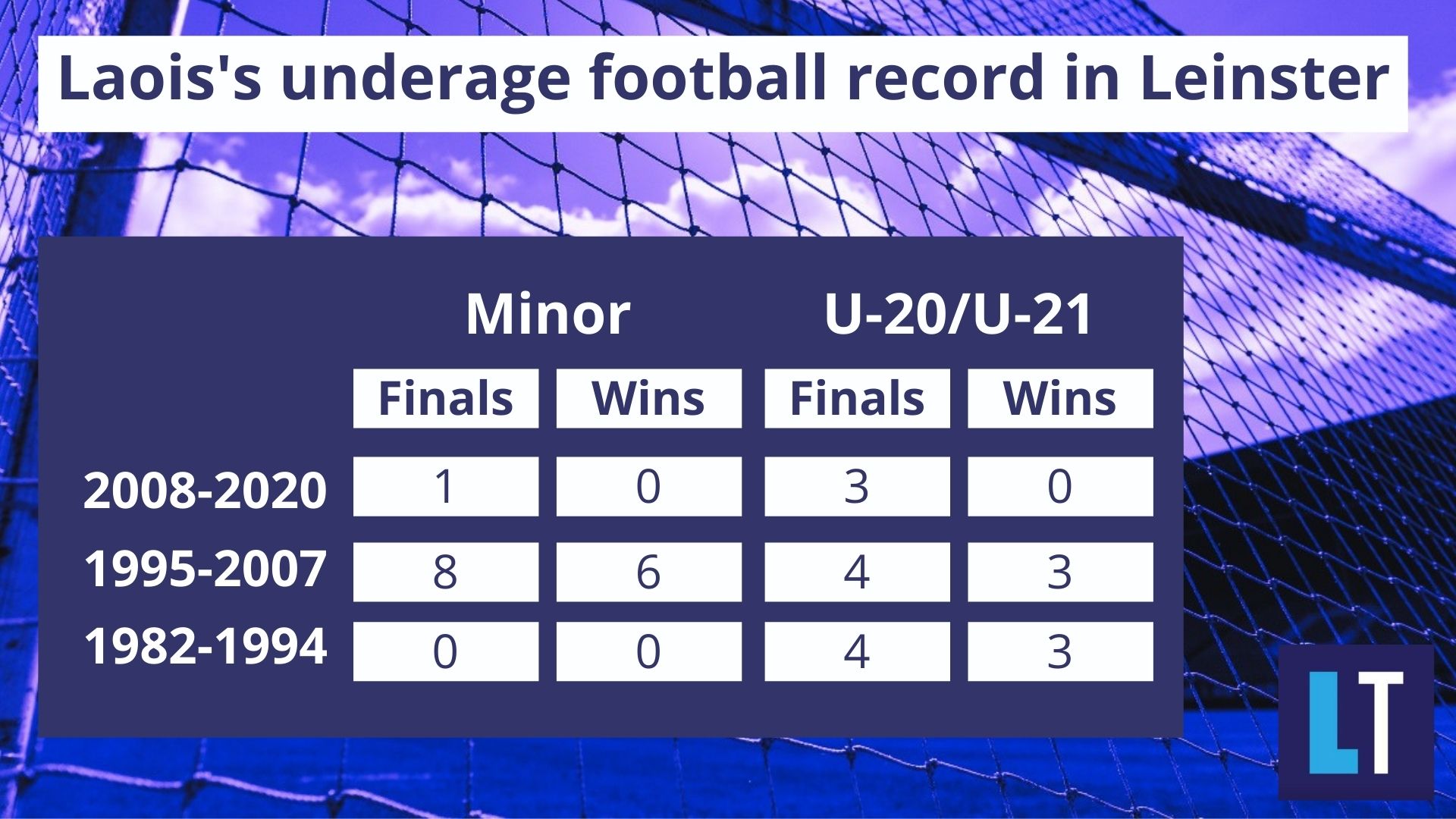 In 2004 they beat Meath, Dublin and Kildare to win Leinster, Cork after a replay in the All Ireland quarter-final and then only lost by two points to Kerry in the semi-final.
Prior to that Laois had played in three All Ireland minor finals in a row in the 90s as well as an All Ireland U-21 final.
When the best of the 2003 and 2004 minors went senior they filtered through to a set up that had played in three Leinster finals, three All Ireland quarter-finals and a Division 1 league final. Expecting the senior county team to be at that standard now, given the base they're working from, just isn't realistic.
Laois have improved at the U-20 grade in the last couple of seasons, reaching two Leinster finals and beating Kildare twice and Meath in knockout games but prior to that they were light years off the standard.
In 2013 Kildare beat them 3-22 to 0-7 in a Leinster semi-final; the previous year Dublin beat them 2-21 to 0-4. In 2015 Kildare beat Laois 3-11 to 0-5 in a Leinster minor semi-final.
Laois may beat Down on Saturday week, they may beat Westmeath in the championship. But there is no quick fix to be seriously competitive again with the top teams in the country.
In the short term there is nothing much Laois can do to dramatically alter that. But steps have been taken to improve the overall set up.
The Centre of Excellence is first class and will be a considerable help in preparing county teams at all grades.
There looks set to be an enthusiastic take up of the new Games Promotion Officer roles with numerous clubs around the county committing to the project. An initiative has been put in place to develop players coming out of minor and U-20 that aren't yet ready for senior.
There's probably a couple of other things that would all help raise standards. More Laois secondary schools other than Knockbeg need to be playing at the 'A' grade. Most of the rest are barely consistent in even playing in the 'B', never mind competing at the top end of it.
The addition of even two divisional teams – and a small reduction in the overall number of senior clubs – should be explored fully. It would open up senior football to every player in the county and strengthen the junior and intermediate grades in the process. Laois would then also be sending stronger teams into provincial club action.
But none of those projects will bear instant or big results on their own. They all take time as well as discipline and patience – and most other counties are progressing too.
To have a county senior team that can challenge to get to Division 1 or the last eight of the championship needs Laois to up their game considerably and consistently at underage, club and schools level.
For the past ten years at least that hasn't been the case.
And in that context it shouldn't come as a surprise when the seniors are struggling badly in Division 2.
SEE ALSO – Mike Quirke: 'We're not putting the ball over the bar – it's a recurring theme now in the last three games'
SEE ALSO – Talking Sport Podcast: What now after latest Laois football loss?