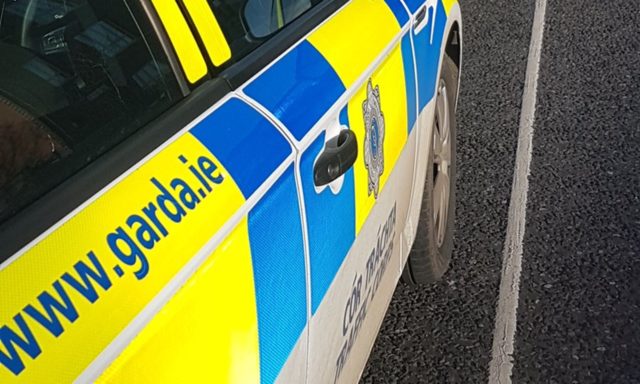 Laois Crime Prevention Officer Graham Kavanagh has offered a number of tips to retailers to help them avoid being burgled. 
From Monday, outdoor dining and wet pubs will be permitted to reopen along with hotels.
While the majority of non-essential retail outlets have been opened for the last month.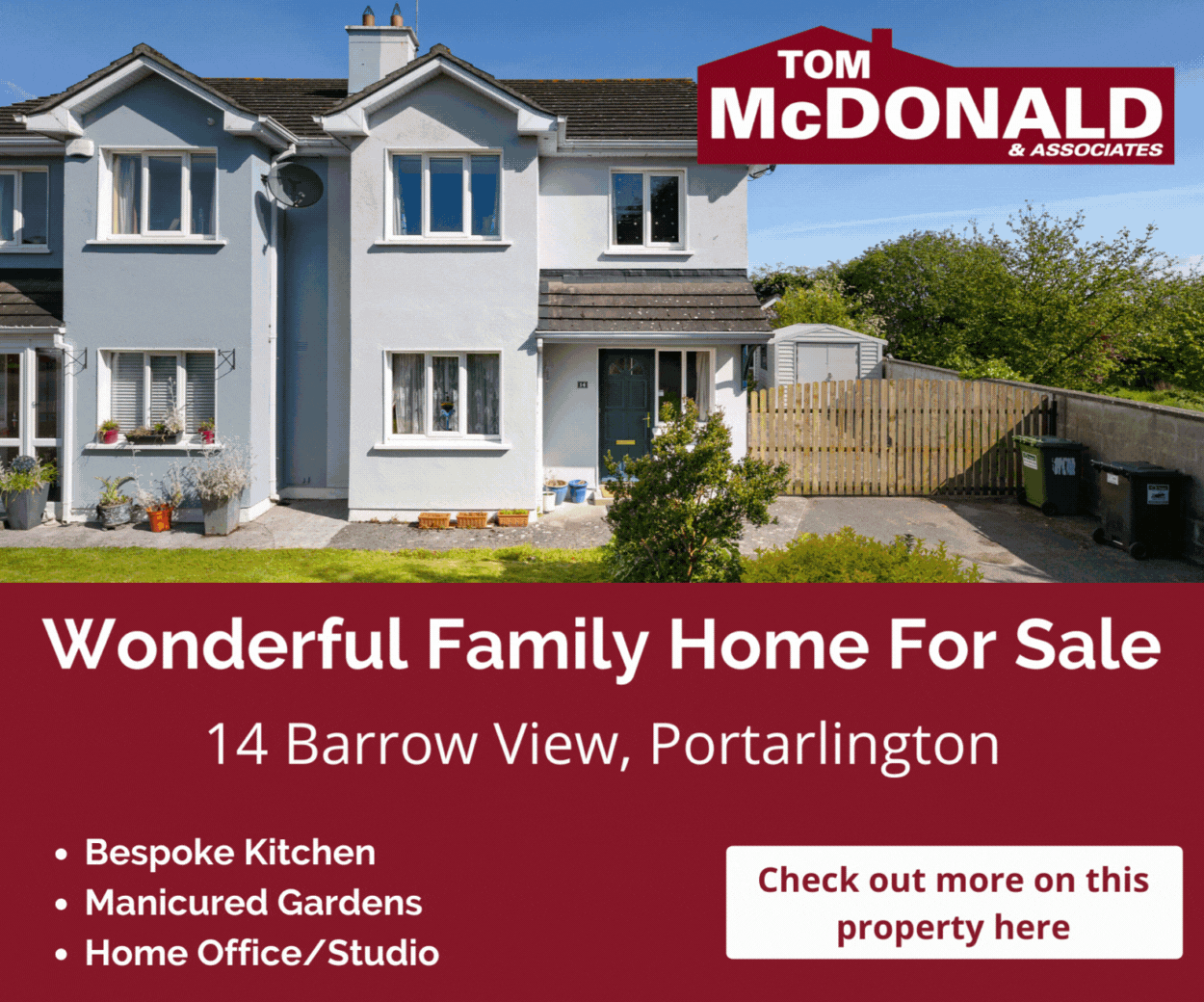 For many businesses, it will be the first time that they will have their doors open in 2021 and Mr Kavanagh says the last thing that any of them need is to fall victim to crime.
Speaking on the Midweek Podcast with LaoisToday, Kavanagh outlined five areas of risk.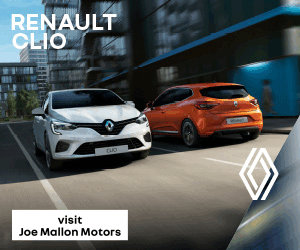 He said: "The advice that we've done on this, my counterpart down in Galway, Sergeant Mick Walsh has put this piece together and I suppose it's targeted at retailers.
"Some of it can be really relevant to the farm or to the home. It was five areas that we looked at – the perimeter, security, intruder alarm, CCTV, staff and stock – from a preventive angle.
"As investigators when we went to investigate, say a burglary or robbery of a premises or any crime that occurs on a retail premises, these are the areas that probably, with a bit of tweaking, could have greatly reduced chances of the location being targeted.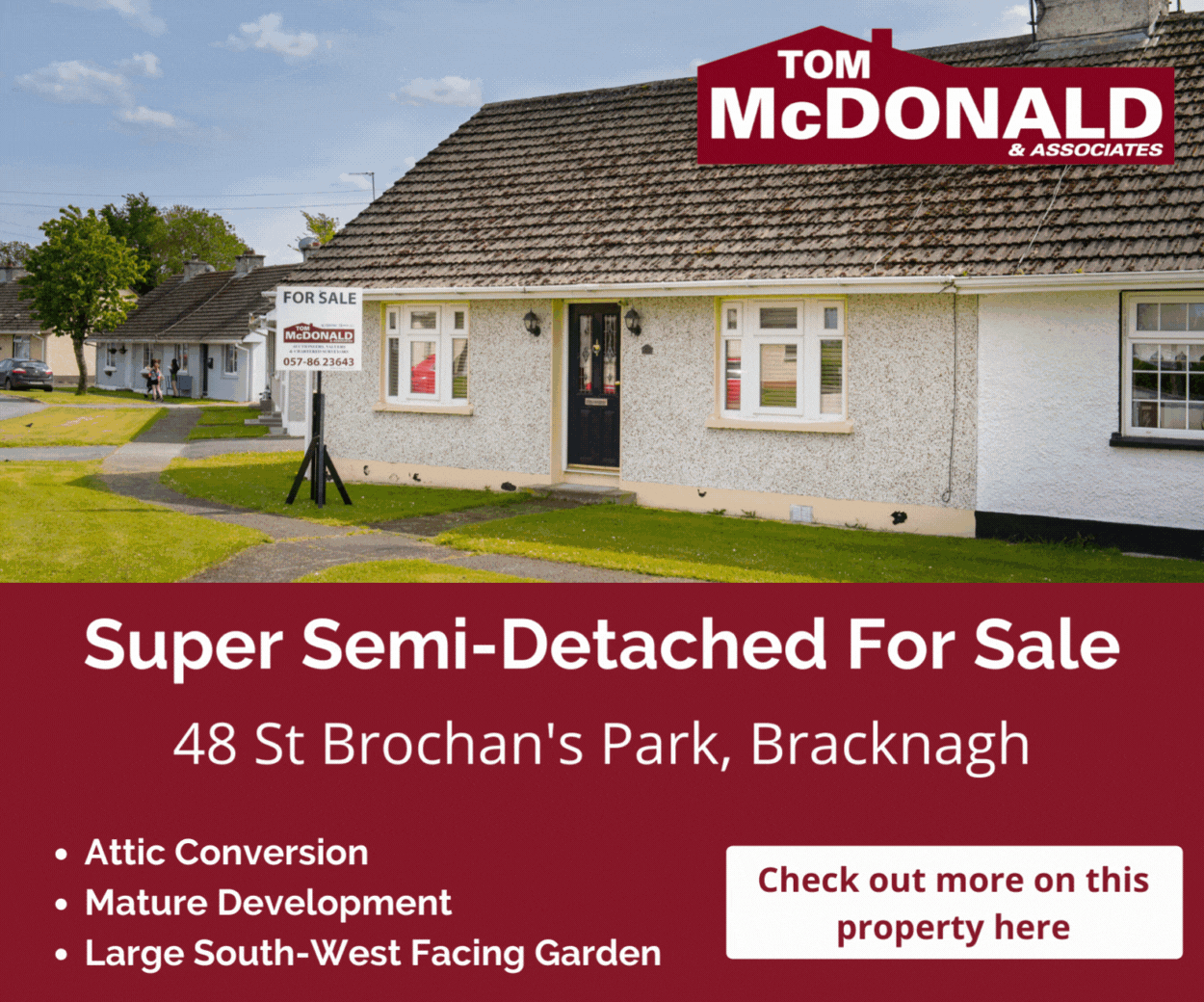 "Having a good crime prevention routine or a good secure mindset for your business is greatly going to reduce the chances of you being targeted, whether it be online or whether it be physically, so that's really what we're trying to get people to really focus on now.
"We call it the onion effect, we look at any premises or building from the perimeter, we start from the outside and we'll work our way in."
Sergeant Kavanagh then went into greater detail on how the five areas of risk can be eliminated.
He said: "The advice we give we know works, it will again greatly enhance the security of your premises. So we look at the perimeter, we look at when we see burglaries occurring on commercial premises, whether it's a petrol station or whether it's a Cash and Carry or whatever business, sometimes they leave stuff lying around the site that makes life so much easier for the criminal.
"Could be wheelie bins, could be pallets, could be ladders, anything that lets them be able to climb over a fence or over the perimeter to get into the location.
"In the case of a rural businesses where there could be a ditch around it and after something's happened, we go and we often see that the ditch was trampled down as a means for them to field into the back of the premises.
"A routine we ask people is to regularly check that there's nothing left lying around outside, that there's no interference of the fencing or a ditch or there's no one preparatory work being made for the criminal to target your premises.
"People say to move them away, but really you're asking to secure them away from the perimeter line or from the building so that they can't get access to the roof.
"If you just leave these items free standing out in the yard, they can move them back towards a roof or back towards the wall to get up on a roof, you know, so it's trying to try to get rid of them as quickly as you can.
"Don't be leaving them there, especially on Bank Holiday weekends because there seems to be always an issue. Premises may be vacant for a few days. 
"Make sure the locks are of good quality standard, make sure they're not anti-snap and that basically they can't be interfered or be broken to get into. 
"The other thing is trying to discourage staff from using fire exits as an area to go out and have a cigarette and then leaving them jammed open. Keep the locations like that shut and secure, that's what they're supposed to be. 
"Alarms are another area that we sometimes come across. It's talking to your alarm installer, seeing what the best fit for your premises is, as opposed to what the cheapest fit is, what's the best fit and what the monitoring is going to be and if there's alarm activation, what's your plan for the alarm activation.
So what's your keyholder procedures and policy? Is the keyholder going to come out to the premises on their own after alarm activation in the middle of the night? Are they going to contact Gardai, are the Gardai notified if there's an alarm activation.
"If there's alarm activation you come out and it turns out there's no issue at the premises. Are you happy that there's no issue, or is it possible that the criminals are just triggering the alarm to see what the response is?
"Is it being triggered so you think there is a fault with the alarm and you are forced into a situation where you have to turn it off. 
"I've had this discussion with a few private security people, and sometimes it's actually cheaper just to stay at the premises or just pay someone to stay at the premises. 
"It might be a cost, could be a security officer to do that, rather than coming in the next morning after that happened, and find that the place has been cleared out. 
"I suppose the one thing we sometimes see is that the keyholder has the phone on silent beside the bedside locker and doesn't get the call when the alarm goes off from the monitoring company, and we possibly are out patrolling and we don't know if there's an issue, because we're not getting any notification.
"So it's important that you have that conversation with your alarm installer about how effectively you want the place monitored and what your responses is if there are alarm activations."
You can listen to this week's episode below or by subscribing on Apple Podcasts or Spotify.
SEE ALSO – Check out all our previous LaoisToday Podcasts here