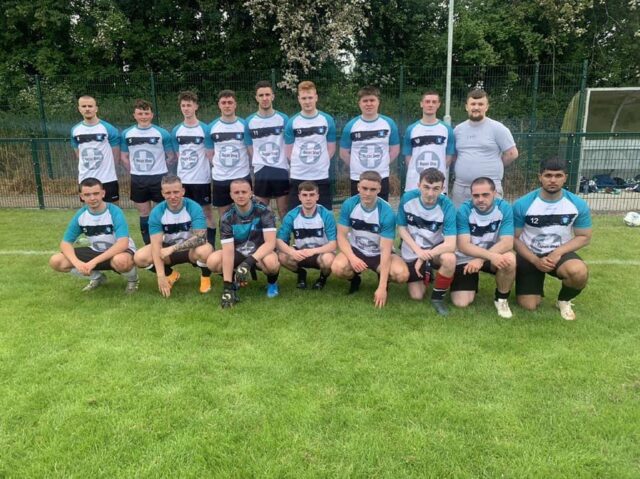 With the weekend just gone, we saw the return of competitive soccer in Laois in the form of the CCFL Summer Competition.
For one club, it was the beginning of their CCFL career as they took to the field in their first competitive match.
Portlaoise Rovers are a new side on the block and have a squad amassed with pace and quality.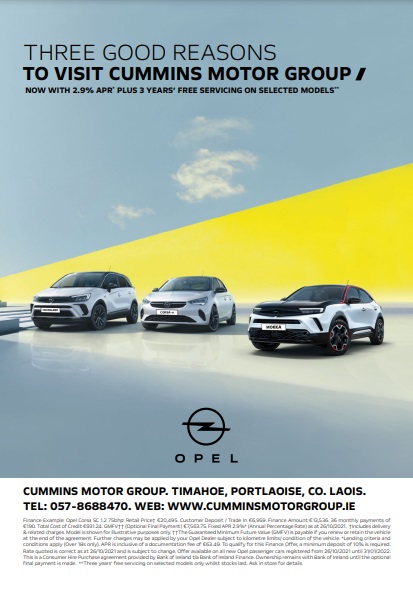 They don't have an official home – but are currently renting a pitch in Ballylinan from St Anne's.
They began their season with a fixture in that ground against Mountmellick United's third side.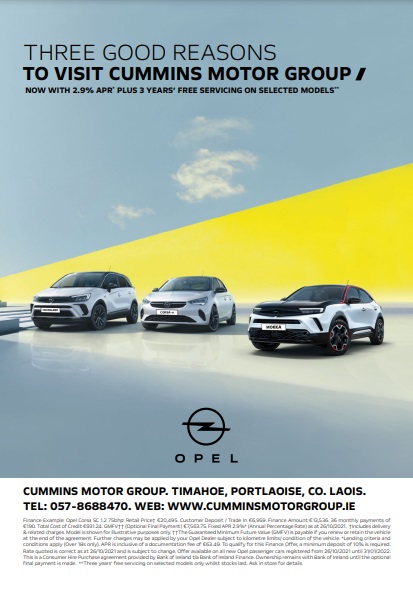 It was a thoroughly competitive game with the score 1-0 up until the 60th minute before Portlaoise Rovers showed their class and won out 5-0 in the end.
Brian Smith scored a splendid hattrick with his first being a superb goal from outside the box.
Substitute Conor McKenna also fired in from outside the box as he rifled the ball of his left foot into the top corner. Aaron Keane rounded off the performance with a header at the back post after superb work from Smith to assist him.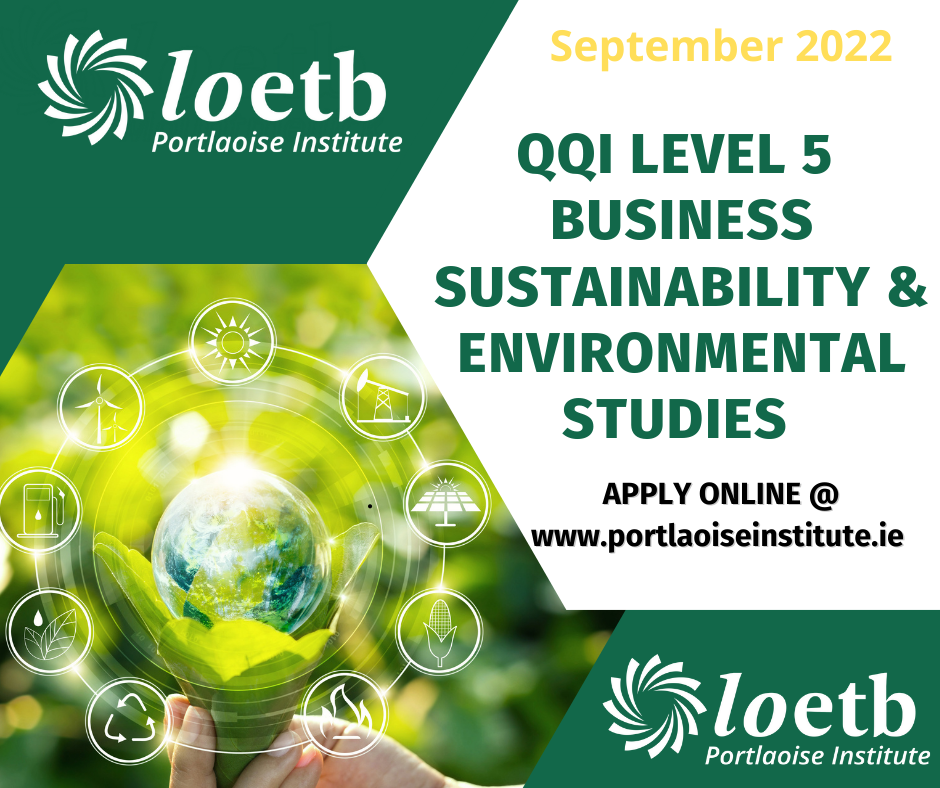 This Sunday will see them take on Stradbally Town's first team in what is likely to be a cracker of a game between two sides who will give it their all until the final whistle is blown.
Portlaoise Rovers had been set to begin their season last October before Covid cases rose again meaning they would have to wait for their CCFL debut.
Manager and founder of the club, Dylan O'Halloran, who is from Portlaoise, has done an amazing job at building the blocks of a newly formed club.
He has gathered over 20 players to the squad as well as sourcing equipment and most importantly a pitch for his side to play on.
Dylan said: "How we founded the team is pretty straightforward – I had been thinking about making one for a while and one day I just text a couple of my friends and said 'do you want to set one up?' We spoke for a bit and then decided we would.
"The hard work began then as started working on a badge and potential jerseys .
"My girlfriend and I spent about two hours trying to decide a jersey design and badge and eventually decided on our home colours which are yellow and light blue.
"Founder and midfielder Conor Dwane, along with myself, decided on the name Portlaoise Rovers.
"The hardest part was yet to come as I needed to get enough numbers on the squad to make sure the club could be set up.
"I contacted old friends from school to see if they wanted to play and we slowly started to build a team from there.
"We spent a lot of time trying to find a pitch but eventually found one in Ballylinan and their chairman Mark and the grounds man James have been nothing but sound to us since we started playing there."
O'Halloran is looking forward to what the season brings and hopes his side can have a successful first season as a CCFL club.
"At the moment we've a good squad with great lads in it, every lad on the team puts in 110% at training and even more in matches.
"As the coach it's great to see that they want to do their very best for the team and you can't criticise anyone on the team for the effort they put in.
"We have Ross Holmes as captain and Jamie Shinners as vice captain and both men are great at bringing the squad together and no one is left out from conversations or anything like that.
"There's a great buzz at trainings and matches as everyone can have a good laugh together while taking it seriously.
"We had two good wins last week and we'll be looking to build on that as we enter into the next few weeks with some tough games coming up and hopefully we can go deep into the competition and set ourselves up nicely for the season to come."
Portlaoise Rovers have a tough set of fixtures to come as after the Stradbally game they must face Mountmellick United's first team before ending the group stages against Abbeyleix Athletic.
The captain of the team Ross Holmes is more commonly know in the hurling world for his exploits with Slieve Bloom, however, his addition adds experience to the team and his leadership qualities are second to none.
Ross said: "I joined Portlaoise rovers because the thought of a new young team project in the town excited me. I only knew one player when I joined first, but after a few training sessions I knew we had great potential and talent.
"We started to attract more young talented players as the weeks went on and we have a good squad of lads with great morale around the team.
"I think for this season, all we want to do is show what we can do with our fast paced, exciting football, and if we can cause and upset along the way all the better."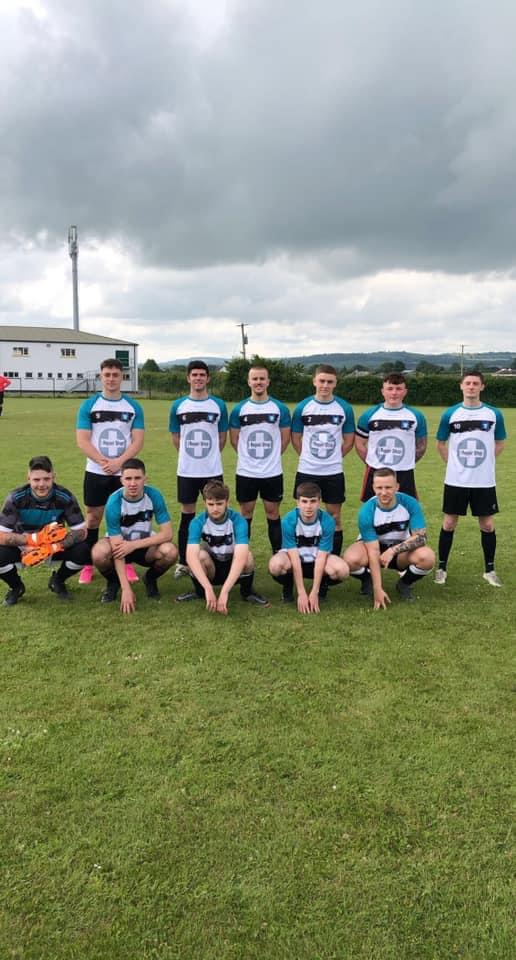 Holmes was given the role of captaincy at the beginning of the year and he is delighted to have that role bestowed upon him.
He said: "It's an honour to be the first captain of the club, especially after such a great win in our first competitive game.
"We have a great bunch of hardworking lads who are all willing to put in a shift for each other which is great to see, especially when there's a few fairly young players.
"Hopefully we can keep the momentum going through the season and I'm looking forward to building on what we've started next season."
Portlaoise Rovers will continue their season away to Stradbally Town's first team on Sunday June 27 with kick off at 11am.
PANEL: Colin Fitzpatrick, Adam Scully, Will Boland, Ronan Corr, Ross Holmes (Captain), Gavin Cooper, Jamie Shinners (Vice-Captain), Conor Dwane, Brian Smith, Aaron Keane, Alan Roberts, Corey O'Halloran, Oisin Kiernan, David Nolan, Jordan Byrne, Conor McKenna, Ammar Attiq, Martin Murray, James Maher, Aaron Delaney, Andrew Egan
SEE ALSO – Popular RTE dating show seeking Laois singletons for brand new series