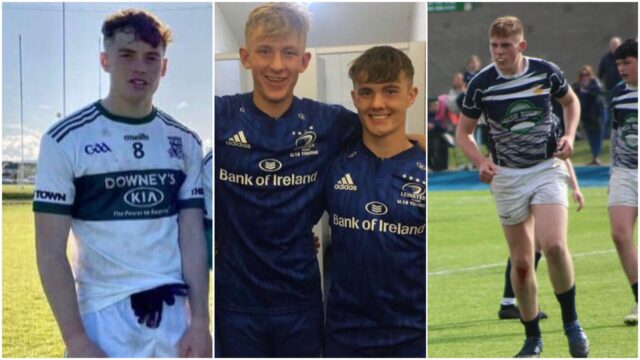 Seven Laois players have been named on four Leinster Rugby squads.
Clonad native Fionn McWey has been named on the U-20 squad for the interprovincial series that begins in September.
Rosenalli's David Dooley and Castletown's Jim Peters have both been selected on the U-19 squad.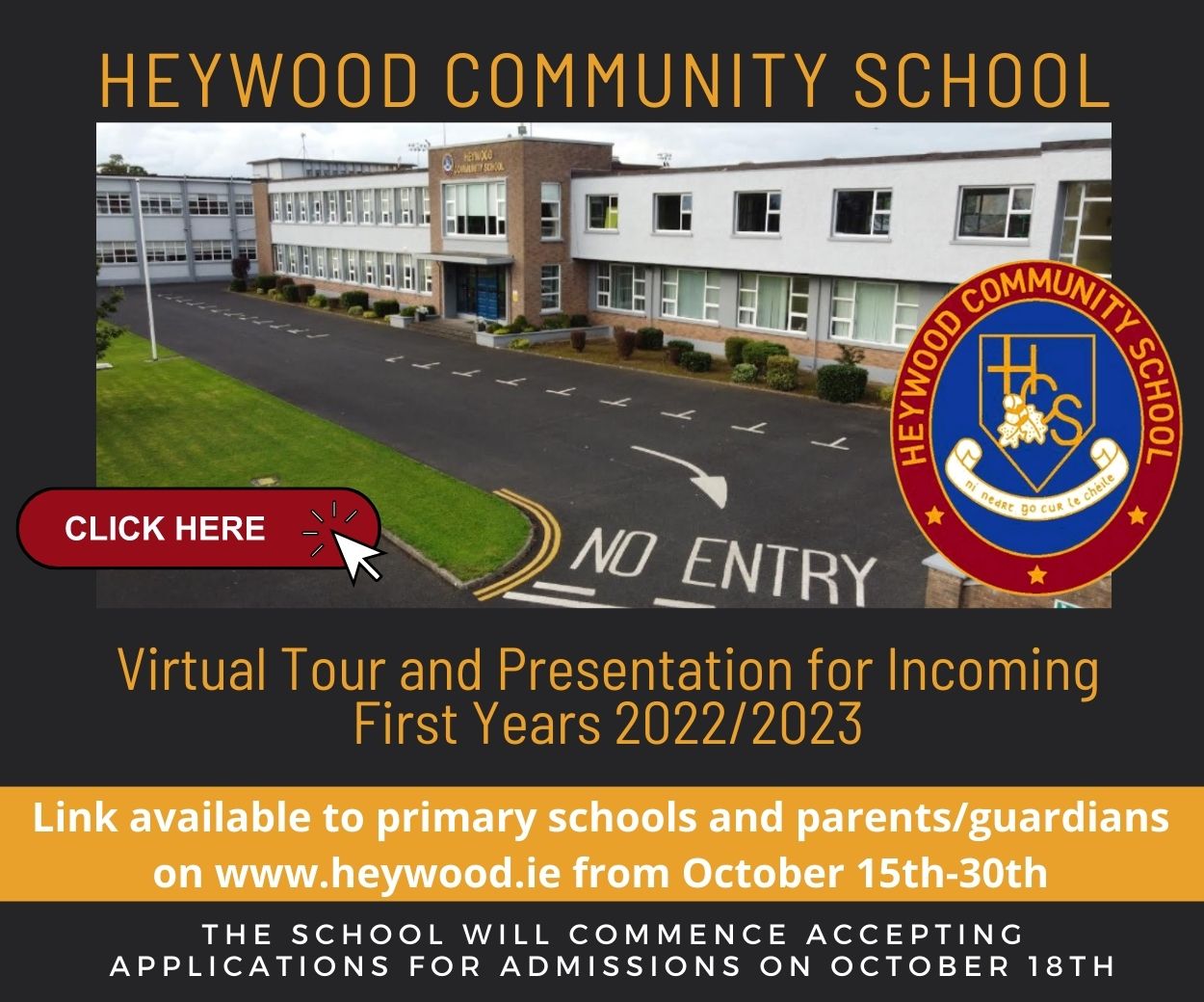 Dooley hit the headlines in May when he was named to start for the Laois seniors against Wexford in the National Hurling league before it was discovered that he was ineligible. 
Dooley represented Laois at minor level in 2020 and GAA rules prevent players from playing senior at inter-county level in their first year after graduating from the minor grade.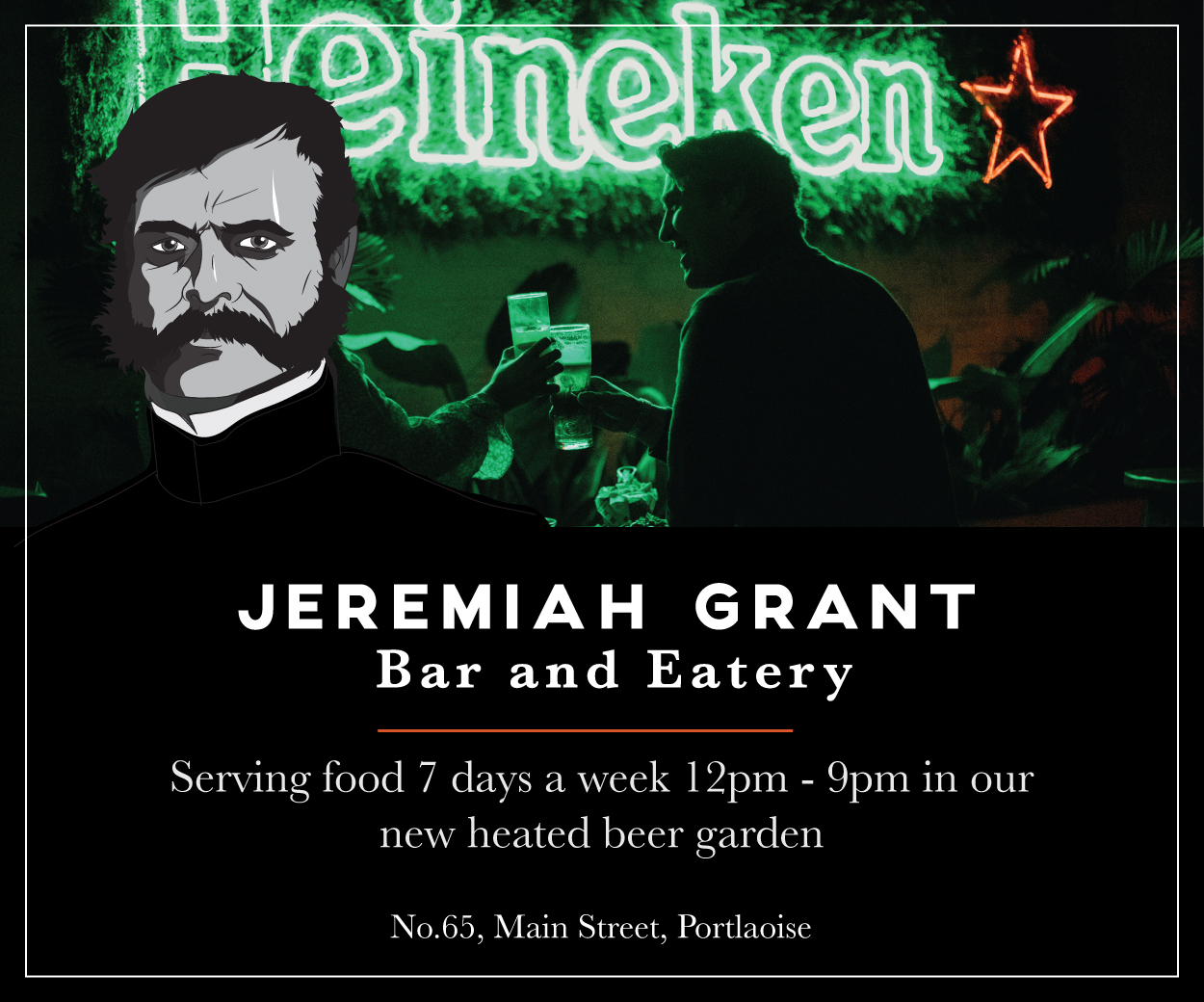 Three more Laois players have been named on the Leinster Rugby U-18 School's team.
Portlaoise duo James Conroy and Richard Whelan – both Roscrea students – have been selected. While so too has Adam Shirley from Ballacolla who goes to school in Kilkenny College.
These lads began training this week and two friendly games will be played in early August in preparation for the interprovincial series.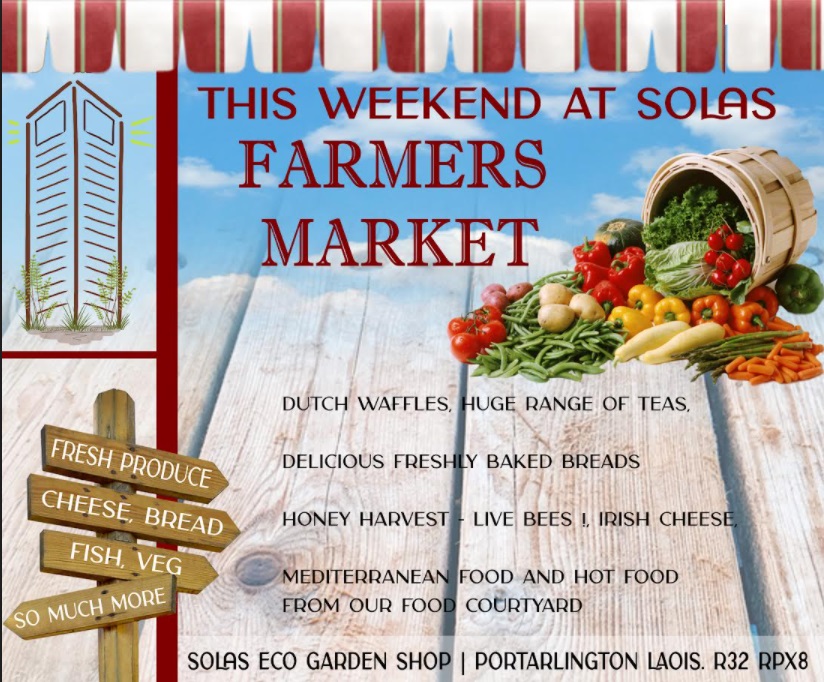 This has been set for the last two weekends in August, games to be played in the National Sports Centre, and the first weekend in September.
Meanwhile, Portlaoise's Dylan Kelly has been named on the U-18 Club's team.
Their first interprovincial fixture takes place on Saturday, 21 August, in the National Sports Campus, with the second round set for Saturday, 28 August, and the third round to kick-off on Saturday, 4 September.
Congratulations to all of the lads!
Leinster Rugby U-20 Squad:
Aitzol King (CUS/Balbriggan RFC)
Barry Gray (Colaiste Lorcain, Castledermot/Clontarf FC)
Ben Brownlee (Blackrock College)
Ben Popplewell (St Peter's College, Wexford /Lansdowne FC)
Callum O'Reilly – (St Michael's College)
Charlie Tector (Kilkenny College/Lansdowne FC)
Christian Manning (St Gerard's School)
Conor Ó Tighearnaigh (St Michael's College)
Conor Gibney (CBS Mullingar/Mullingar RFC)
Conor Duggan (St Vincent's Castleknock College)
Daniel Hawkshaw (Belvedere College)
Donough Lawlor (Newbridge College)
Dylan O'Grady (Belvedere College)
Dylan Ryan (St Michael's College/DUFC)
Dylan Lynch (Ballymakenny College/Boyne RFC)
Fionn O'Hara (Coláiste Mhuire, Mullingar/Mullingar RFC)
Fionn McWey (Cistercian College Roscrea)
Fionn Gibbons (Castleknock College)
Howard Noonan (Temple Carrig School)
James Culhane (Blackrock College)
JJ Hession (St Michael's College)
Jonathan Ross (Belvedere College)
Luke Callinan (Castleknock College)
Michael Moloney (Blackrock College)
Oisin Devitt (Clongowes Wood College)
Oisin Michel (Partrician Secondary School, Newbridge/Lansdowne FC)
Paul Deeny (St Peter's College, Wexford/Clontarf FC)
Rory McGuire (Blackrock College)
Ruairi Clarke (Cross and Passion College, Kilcullen/Lansdowne FC)
Scott Milne (Tullamore College/Tullamore RFC)
Sean Walsh (Clonkeen College/Lansdowne FC)
Sebastian Berti (Newbridge College)
Shane Mallon (Cistercian College Roscrea/UCD RFC)
Stephen Woods (St Michael's College)
Leinster Rugby U-19 Squad:
Adam Duffy (De La Salle College, Dundalk/Dundalk RFC)
Andrew Osborne (CBS Naas/Naas RFC)
Cal Marrey (Belvedere College)
Ciaran Bolger (St Fintan's High School/Suttonians RFC)
Conor Tracey (St Mary's College)
Culann Carbery (Ardscoil Na Tríonóide, Athy/Athy RFC)
Dan Carroll (St Michael's College)
Dan Barron (St Michael's College)
Daniel Leane (St Mary's College)
Daniel Magner (Belvedere College)
Daragh Gilbourne (St Mary's College)
David Dooley (Mountmellick Community School /MU Barnhall RFC)
David Woods (St Michael's College)
Diarmiud Mangan (Newbridge College)
Ethan Laing (Blackrock College)
Fintan Gunne (St Michael's College)
George Hadden (Colaiste Bhríde Carnew/Gorey RFC)
George Morris (Gonzaga College)
Gerhard Zdunek (Temple Carrig School)
Gus McCarthy (Blackrock College)
Henry McErlean (St Michael's College)
Hugh Cooney (Blackrock College)
Hugh Wilkinson (Clongowes Wood College)
James Doyle (CBS Enniscorthy/Enniscorthy RFC)
James Nicholson (St Michael's College)
Jed Tormey (Belvedere College)
Jim Peters (Mountrath Community School/Portlaoise RFC)
Joshua O'Hare (Dundalk Grammar/Lansdowne FC)
Liam Molony (Blackrock College)
Lucas Berti-Newman (Newbridge College)
Luka Hassett (St Michael's College)
Luke Brady (Castleknock College)
Matthew Victory (St Michael's College)
Matthew Lynch (Terenure College)
Noah Sheridan (Colaiste Chill Mhantain, Wicklow/Wicklow RFC)
Oscar Cawley (Naas CBS/Naas RFC)
Patrick McCarthy (Blackrock College)
Ronan Foxe (Mercy Secondary School, Kilbeggan /Tullamore RFC)
Sam Prendergast (Newbridge College)
Tom Barry (Gonzaga College)
Zach Quirke (Blackrock College)
Zach Baird (St Michael's College)
Leinster Rugby U-18 Schools Squad:
Adam Shirley (Kilkenny College)
Alan Spicer (Belvedere College)
Alex Mullan (Blackrock College)
Andrew Sparrow (St. Mary's College)
Ben Howard (St Michael's College)
Charlie Craig Coghlan (Belvedere College)
Charlie O'Sullivan (Cistercian College Roscrea)
Conor Boyle (St Vincent's Castleknock College)
Conor O'Driscoll (Belvedere College)
Conor Tonge (Blackrock College)
Daniel Ruane (St Vincent's Castleknock College)
David Colbert (Gonzaga College)
David Drowse (Belvedere College)
Dylan Maher (St Gerard's School)
Eoin Walsh (Blackrock College)
Finn Treacy (Presentation College Bray)
Flyn Pyper (Presentation College Bray)
Greg Fitzgerald (Cistercian College Roscrea)
Harry Rodgers (Kilkenny College)
Hugo McLaughlin (Gonzaga College)
Inigo Cruise O'Brien (Blackrock College)
Jack Murphy (Presentation College Bray)
James Conroy (Cistercian College Roscrea)
James O'Sullivan (Blackrock College)
James Ruddy (Clongowes Wood College)
Jim White (St Michael's College)
Jules Fenelon (St Michael's College)
Karl Brennan (Belvedere College)
Kosi Ugwueru (Clongowes Wood College)
Louis Gaughan (Belvedere College)
Louis McGauran (St Mary's College)
Lucas Maguire (Catholic University School)
Luke Kritzinger (Blackrock College)
Max Duggan (Clongowes Wood College)
Michael Colreavy (Blackrock College)
Mikey O'Reilly (St Michael's College)
Oliver Coffey (Blackrock College)
Patrick Byrne (Temple Carrig School)
Richard Whelan (Cistercian College Roscrea)
Ross O'Connor (St Vincent's Castleknock College)
Ruben Moloney (Blackrock College)
Sam Berman (St Michael's College)
Sean Naughton (Kilkenny College)
Stephen Smith (Kilkenny College)
Tadhg Brophy (Newbridge College)
Tom Brigg (Blackrock College)
Tom Stewart (St Michael's College)
Willhelm de Klerk (St Michael's College)
Leinster Rugby U-18 Clubs Squad:
Jamie Rafferty (Dundalk RFC)
Scott O'Keefe (Newbridge RFC)
Kaylem Codd (Wexford Wanderers RFC)
Eoghan Staunton (Dundalk RFC)
Liam Nicholson (Wicklow RFC)
Sean Tipper (Naas RFC)
Niall O'Hanlon (Athy RFC)
Matthew Clinton (Navan RFC)
Adam Daey (Tullow RFC)
Keith Farrell (MU Barnhall RFC)
Colin Byrne (MU Barnhall RFC)
Shane O'Connor (Navan RFC)
Luke O'Connor (Wexford Wanderers RFC)
Sean Whelan (New Ross RFC)
James O'Loughlin (Naas RFC)
Eoin Clarke (Cill Dara RFC)
Darragh Matthews (Clontarf FC)
Mahon Ronan (Boyne RFC)
Fionn Cooke (Clane RFC)
Elliot Lenihan (Boyne RFC)
Oisin Lynch (Boyne RFC)
Niki Moelders (Wicklow RFC)
Ross Ashmore (Mullingar RFC)
Donagh McCarrick (Coolmine RFC)
Grant Palmer (Wexford Wanderers RFC)
Anrai Poole (Suttonians RFC)
Shane Moore (Coolmine RFC)
Dylan Kelly (Portlaoise RFC)
Jack Nolan (Lansdowne FC)
Andrew Doyle (Athy RFC)
James Whelan (Tullow RFC)
Ethan Travers (Naas RFC)
Tom Larke (Old Wesley RFC)
Tadhg Duff (Boyne RFC)
Aidan Henry (Athy RFC)
Louis Perrim (Old Wesley RFC)
Luke Andrew Walsh (Dundalk RFC)
Paidi Farrell (Tullamore RFC)
Senan Phelan (St Mary's College RFC)
Dylan O'Keefe (Newbridge RFC)
Charlie Sheridan (Naas RFC)
Alex Flynn (MU Barnhall RFC)
Darragh Mc Cormack (Mullingar RFC)
Tom Hodgkinson (Wicklow RFC)
Jack Sheridan (Naas RFC)
David Donohue (Lansdowne FC)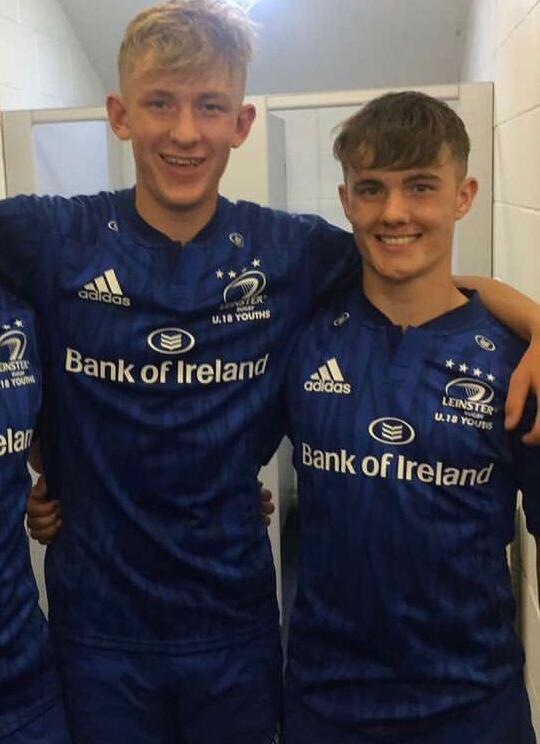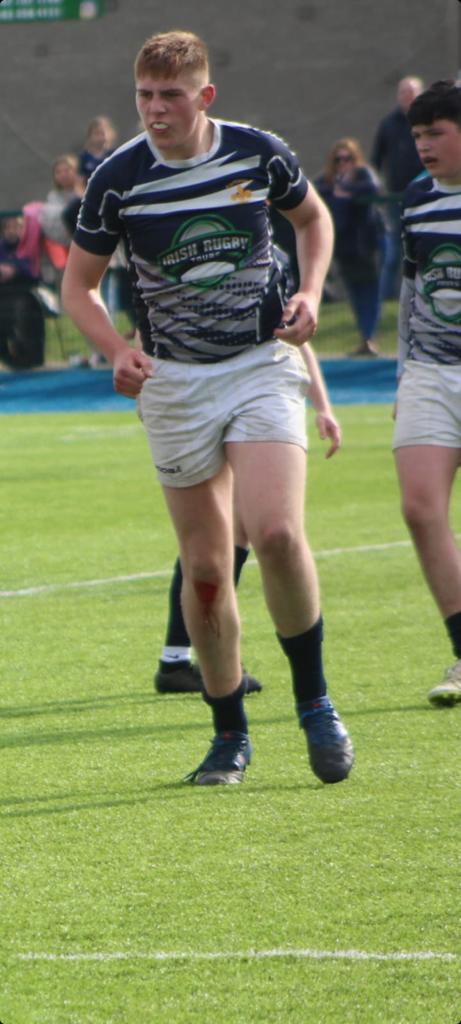 SEE ALSO – Up and Coming: Meet the Mountmellick Crochet Artist who's hand-made pieces are proving a big hit in Ireland and abroad