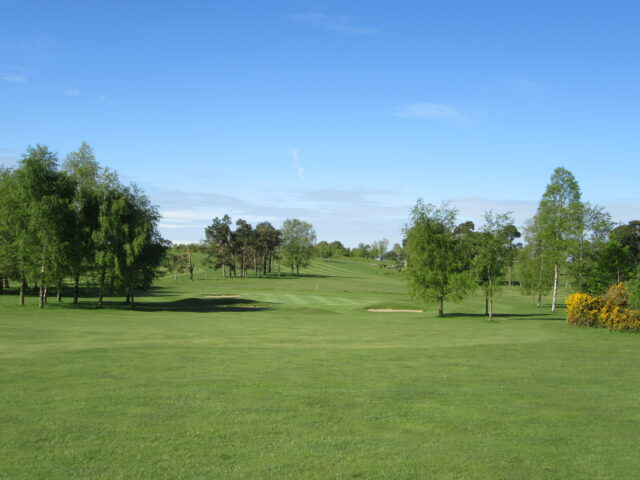 The Heath Golf Club is holding their Open Week, beginning on Saturday, August 7, and running until Sunday, August 15.
Entry fees for 18-hole competitions are €15 for visitors and €10 for members while the 9-hole competitions are €5 across the board. 9-hole competitions are playable from 5pm every evening.
Open Week tickets are available for €50, but these tickets are for members only and exclude the 9-hole competitions.
The maximum handicap for team events is 24 for gents and 40 for ladies while the first hole-in-one on any hole will win a lawnmower sponsored by Miller's Home and Garden.
All competitions are open to ladies and gents unless otherwise specified and there will be overall prizes as well as prizes for the best ladies teams.
Timesheets are available on The Heath Golf Club Website and by emailing info@theheathgc.ie. They can be found on The Heath Golf Club Facebook page. You can also call 057 8646533.
Catering and bar in the clubhouse from 9am to as late as needed.
The committee wishes to thank sponsors and volunteers for their support.
SATURDAY, 7th AUGUST
3 Person Team Event
Sponsor: Mark O'Boyle Pro Shop & PGA Professional
9-Hole 3-Person Texas Scramble
Sponsor: Tallis Grasscare
---
SUNDAY, 8th AUGUST
2 Person Team Event *
Sponsor: Booth Concrete and Blossom Time
9-Hole 3 person Waltz
Sponsor: Greenfeet Lawncare
---
MONDAY, 9th AUGUST
Ladies and Gents 18 Hole Singles Stableford
Sponsor: RSM Chartered Accountants
9-Hole – 3 Person Scramble
Sponsor: Donal and Anne O'Sullivan
---
TUESDAY, 10th AUGUST
4 Ball (Any Combination)
Sponsor: Mulhall's SuperValu
9-Hole 3 Person Reverse Waltz
Sponsor: Rolleston McElwee Solicitors
---
WEDNESDAY, 11th AUGUST
Ladies 2 person Team Event
Sponsor: Shaws Department Stores
12-Hole Singles Stableford – Gents
Sponsor: Midland Grass Machinery
---
THURSDAY, 12th AUGUST
3 Person Scramble *
Sponsor: Sparrow Insurance
9-Hole Singles Stableford
Sponsor: McElwee Pharmacies
---
FRIDAY, 13th AUGUST
4 Person Classic
Sponsor: Downey's Autostop
9-Hole 3 Person Scramble
Sponsor: Brady Signs
---
SATURDAY, 14th AUGUST
Gents 18-Hole Singles Stroke
Sponsor: HEART ER Ambulance
9-Hole Scotch Foursomes
Sponsor: Finline Furniture
---
SUNDAY, 15th AUGUST
3 Person Scramble *
Sponsor: Blue Sky Financial
9-Hole Singles Stableford
Sponsor: Brady's Garage
* – Overall prizes and prize for the best ladies team
SEE ALSO – Check out the dedicated property section on LaoisToday