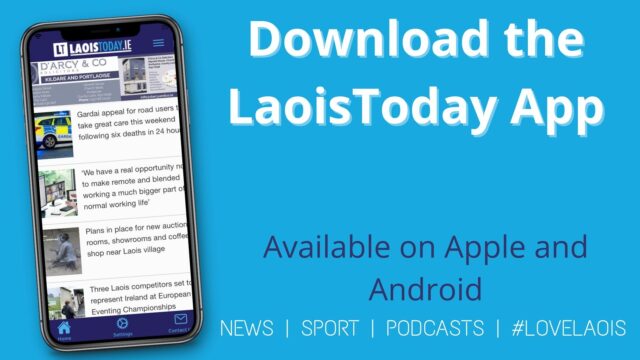 If keeping up to date with the local news and sport in Laois matters to you, then the LaoisToday app should have pride of place on you phone.
Thousands of people – dotted all over the world – have downloaded the LaoisToday app on Apple or Android since 2017 but it has been recently enhanced, making it the must-have news app in this area.
"We're very proud that we're the only local media platform in this region with an app available to download," says Steven Miller, owner and managing editor of LaoisToday.
"Since we set up in 2017 we have strived to lead the way in local news and sports coverage and the audience have responded to our offering.
"In 2020, our site and app was viewed almost 15 million times, 60% more than our closest competitor.
"The past year and a half has been very difficult for our industry but we continue to seek out new ways of providing quality local content across the broad digital spectrum.
"As well as our apps for Android and Apple products, our desktop site and various social media platforms, we are also producing podcast episodes on a range of topics."
The LaoisToday app is your one-stop shop for all your local news, sport and entertainment.
"So whether it's breaking news, local politics, our hugely popular live blogs of sports games or to listen to a podcast, the LaoisToday App will keep you informed and entertained."
If you are an Apple user, you can download the LaoisToday app here while Android users can download it here from Google Play.