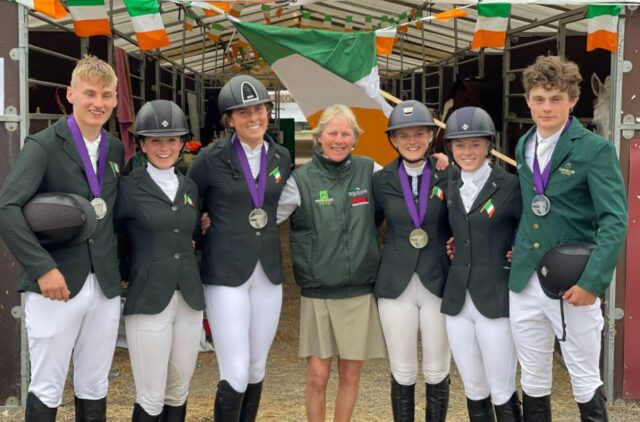 Team Ireland claimed a silver medal in the Young Rider Eventing European Championships on Sunday in Sweden – and three Laois youngsters were to the fore.
Jim Tyrrell from Portlaoise plus Coolrain siblings Brian and Jennifer Kuehnle have been representing their country in Scandinavia.
They made up half of the Young Rider Eventing Squad (U-21) and there was a further Laois connection as Brian's horse, Tullibards Now or Never, was bred by Laois woman Aisling Quigley.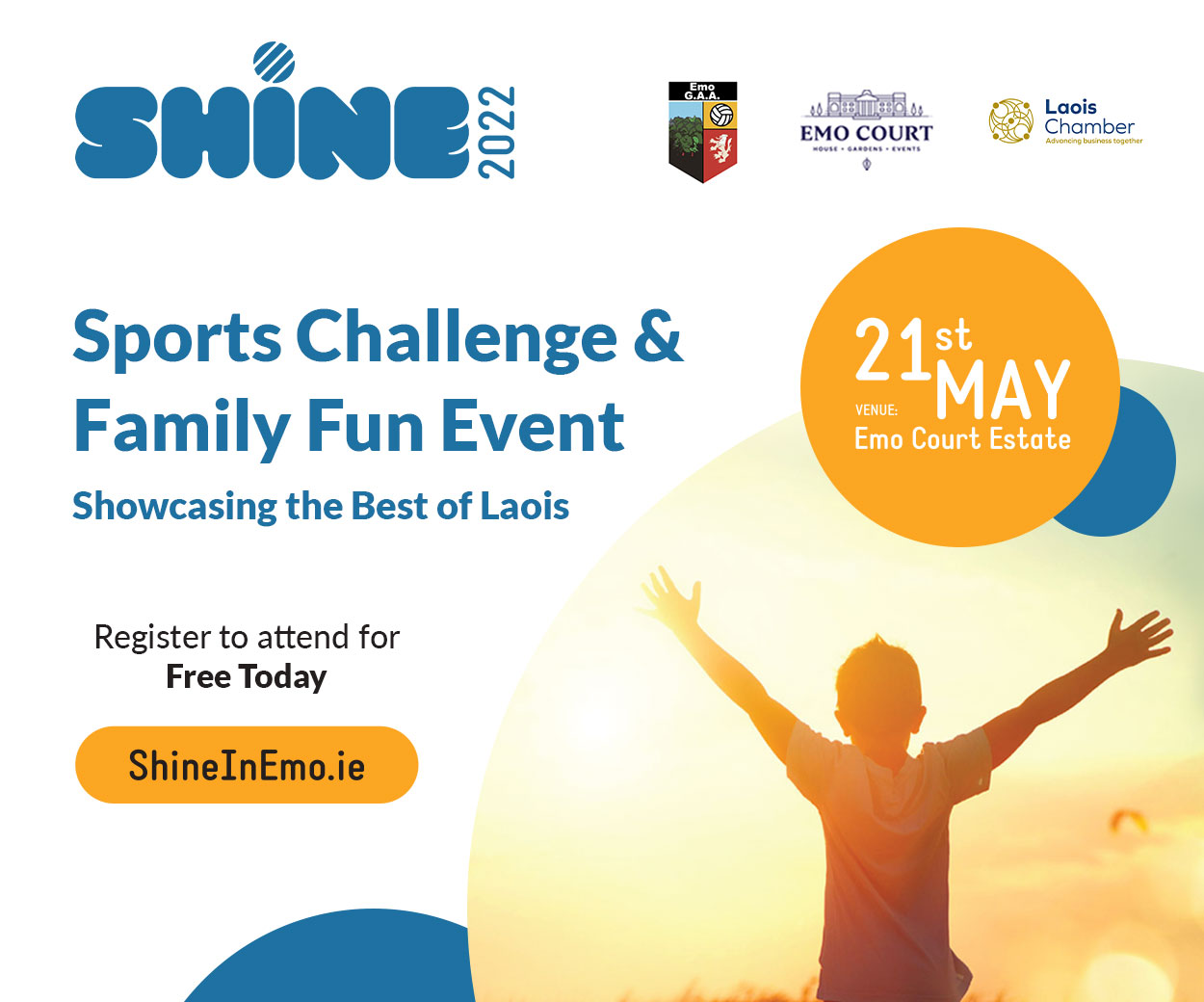 Anyone who watched the Tokyo Olympics recently may be familiar with the sport of eventing.
It is an equestrian triathlon, in that it combines three different disciplines in one competition set out over one, two, or three days, depending on the length of courses and number of entries.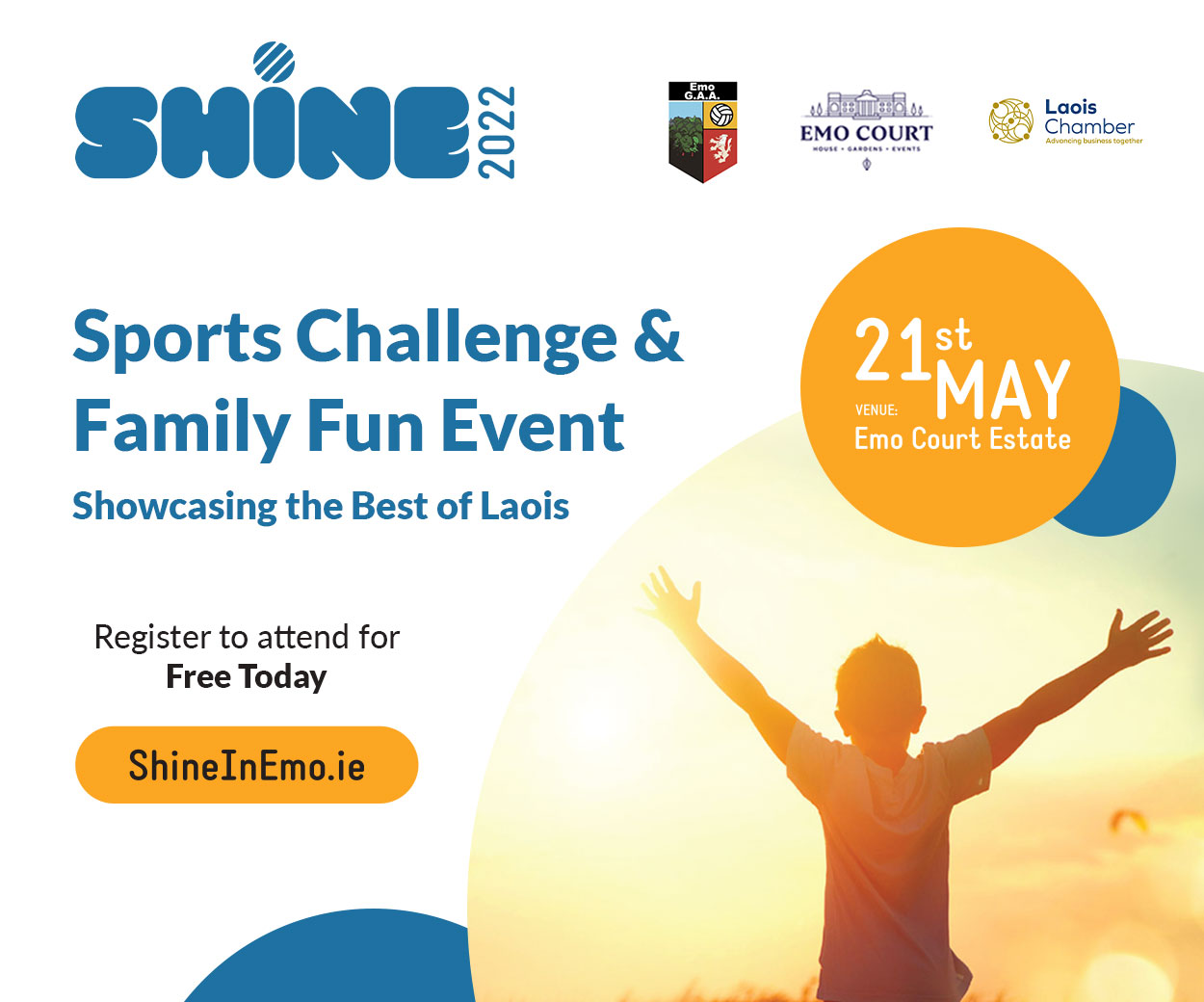 The triathlon comprises of dressage, cross county and show jumping with competitions took place in Segersjo, Sweden and concluded on Sunday.
Ireland finished on a final score of 133.1 with Germany taking gold on 103.4 while Italy claimed the bronze medal on 216.5.
Three Irish combinations finished inside the top 10 in the individual standings.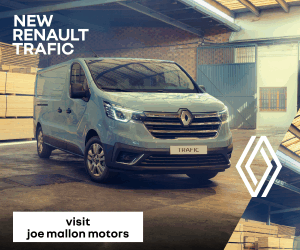 Portlaoise's Jim Tyrrell and Rock Gift (ISH) finished fifth, just ahead of Coolrain's Jennifer Kuehnle and Polly Blue Eyes in sixth while Heather O'Connor and HSH Has It All (ISH) finished ninth.
Alannah Kelly with Cooley Bounce (ISH) (12th), Zara Nelson with OLS Queen Bee (ISH) (14th) and Coolrain's Brian Kuehnle with Tullibards Now Or Never (ISH) (18th) all finished inside the top 20.
Irish team manager Sue Shortt said: "I am absolutely delighted with the result in Sweden this weekend.
"All six riders rode brilliantly and any combination of the six would have won team silver which is remarkable.
"My management team were superb. Many thanks in particular to Heike Holstien, Gerry Flynn and JP King for their expertise, also to our grooms Frazer Kirby and Jessie Keuhlne.
"I would also like thank Dag and all the Junior squads' riders and parents for their help and support."
SEE ALSO – Brand new solicitors office opens in the centre of Portlaoise