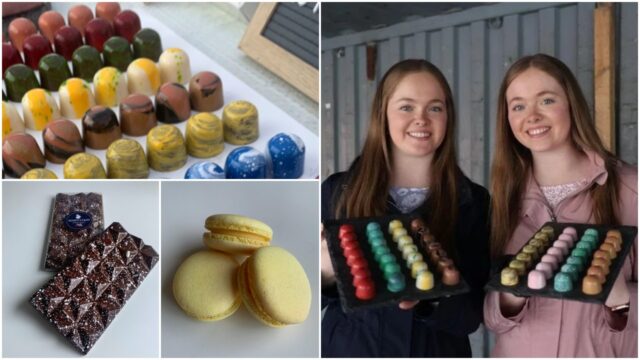 The pandemic has taken so much away – but it has brought out the very best in some young Laois people.
Our new series 'Up and Coming' is designed to highlight the great entrepreneurial spirit and creativity we've seen from Laois people this year.
This week, we spoke to a pair of Durrow twins who turned a much loved hobby into a thriving business.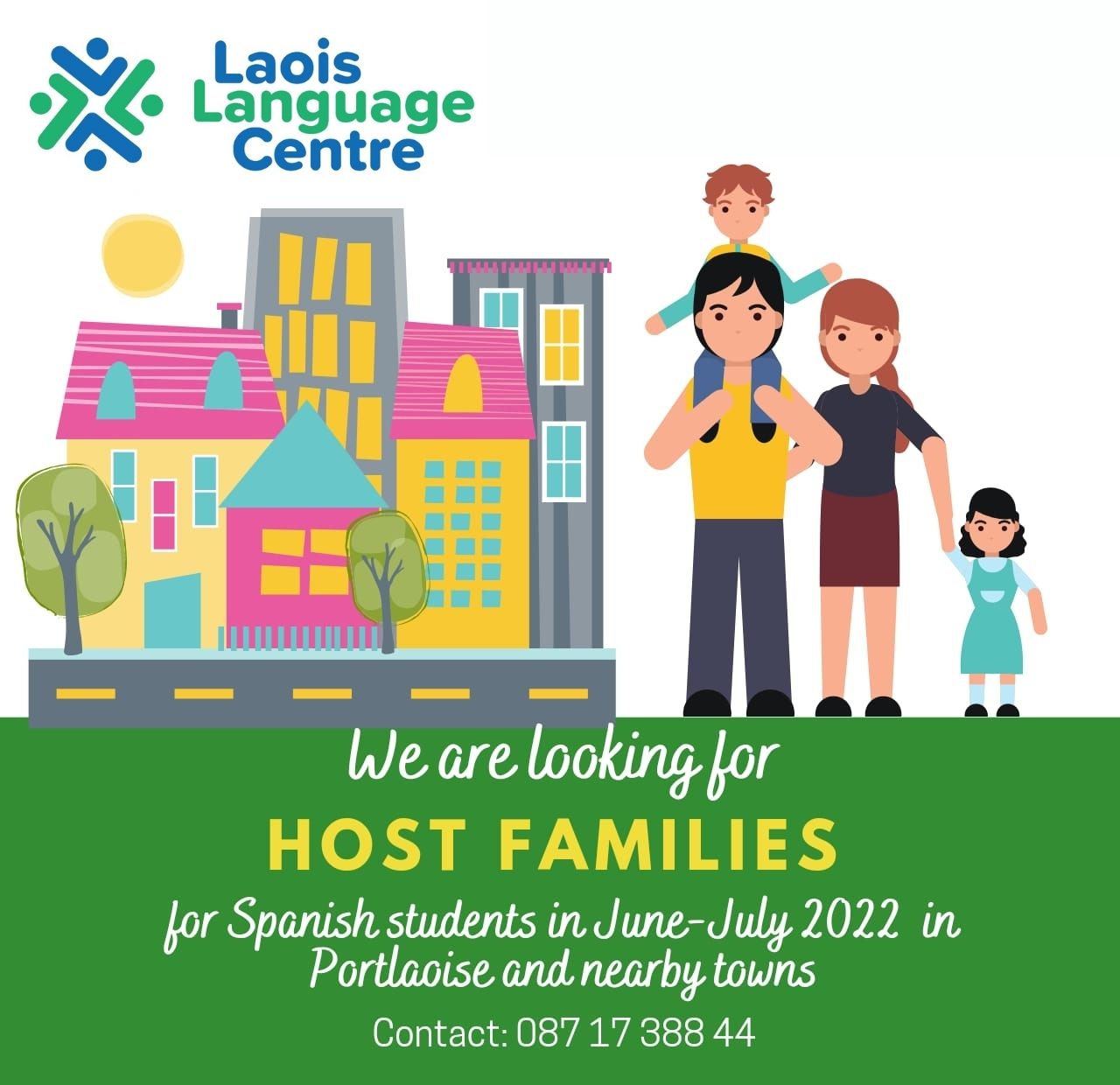 Temptation Pâtisserie was set up at the end of 2020 by 24-year-old twin sisters, Kate and Ruth O'Hara and they have a great story to tell.
---
Kate and Ruth O'Hara are accounting and finance graduates who worked in Dublin for the last couple of years.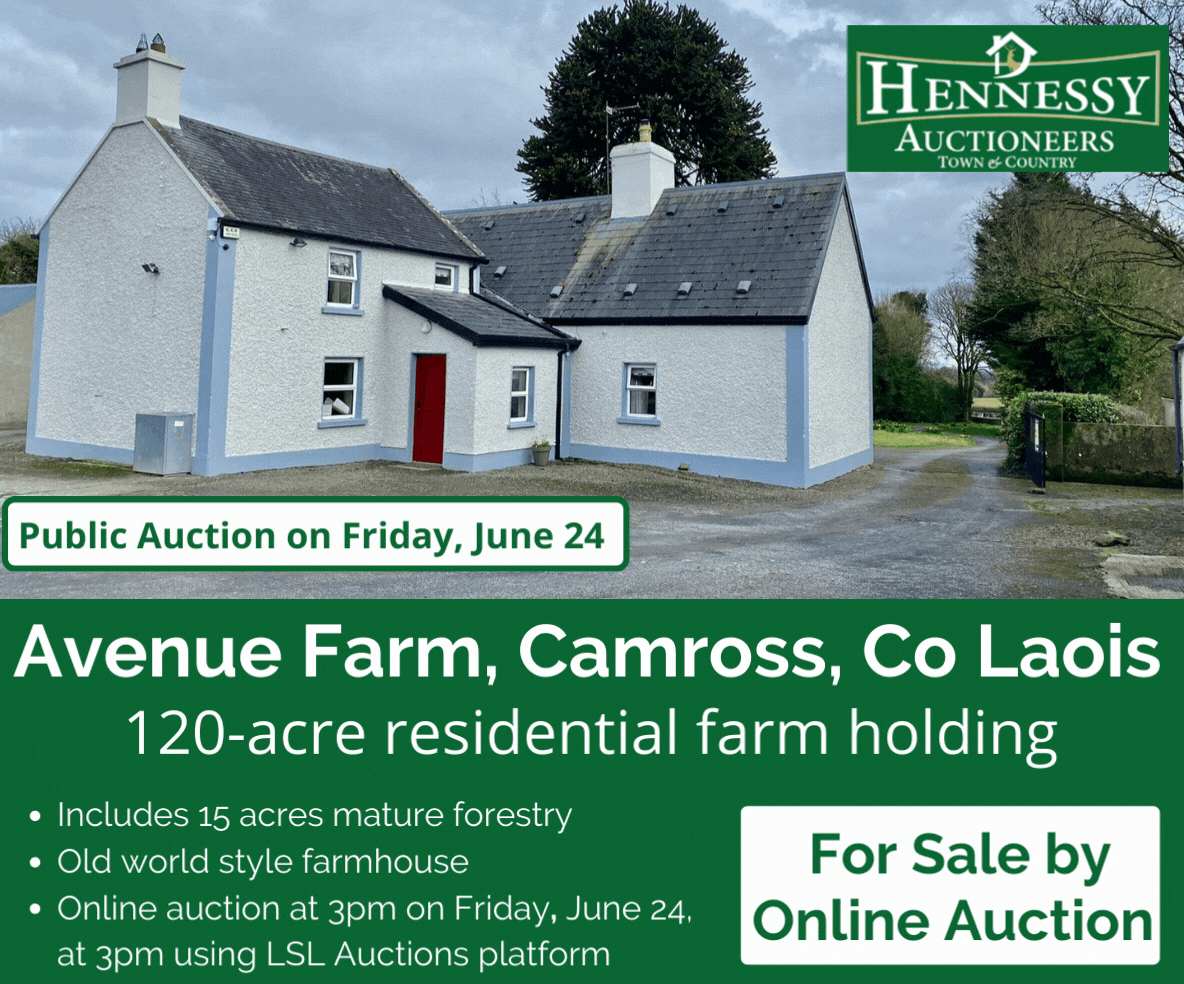 With the ongoing pandemic, they decided to take the leap and start their little business – Temptation Pâtisserie.
Based in the MDA Kitchen in Mountmellick, the duo produce a range of artisan chocolates and pâtisseries, specialising in hand painted bonbons which they call 'our little pieces of edible art'.
Their range also includes artisan chocolate bars, truffles and macarons.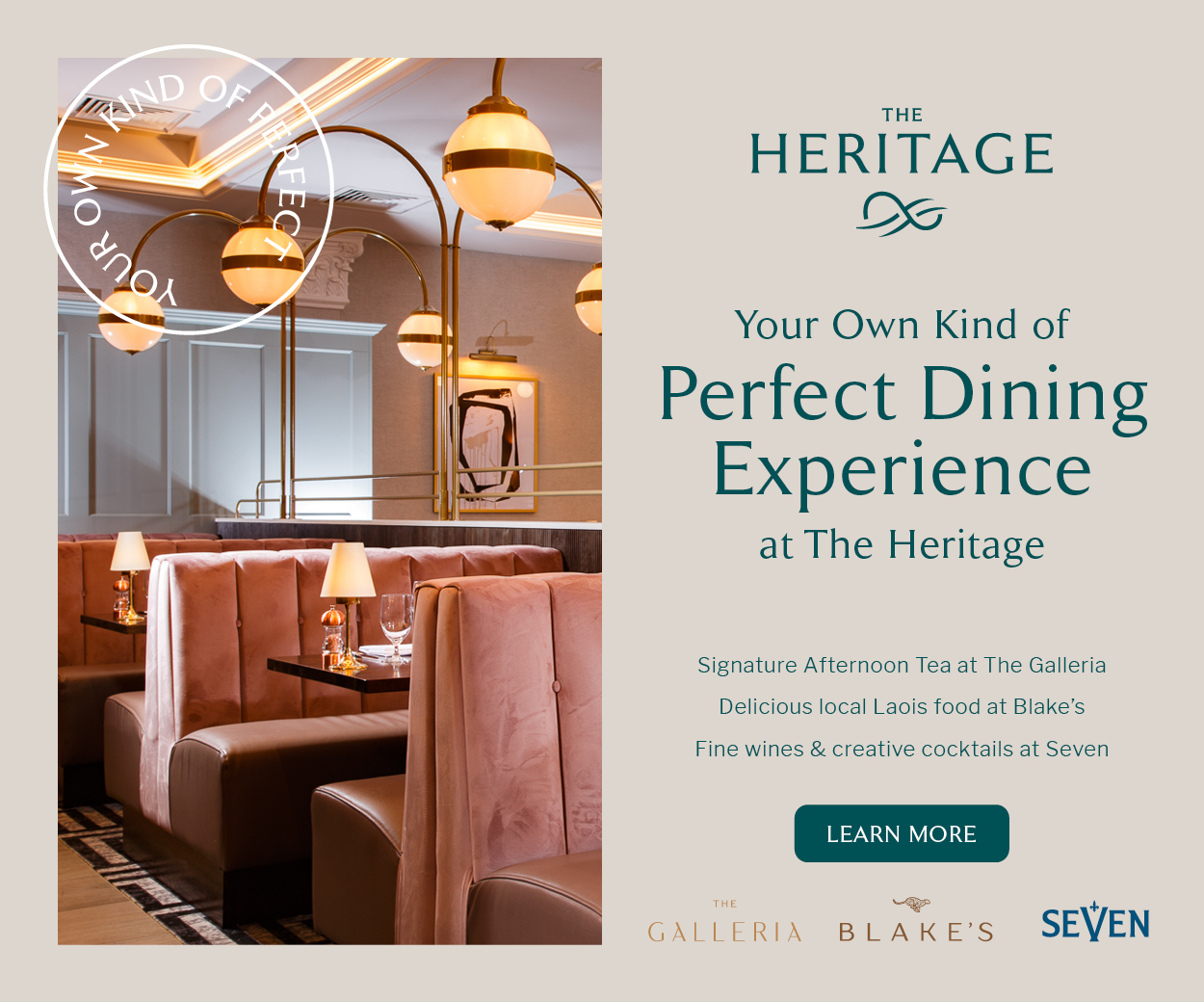 And speaking to LaoisToday, the pair explained where their passion for handcrafted chocolate comes from.
They said: "We grew up with a love of French pâtisseries and chocolateries from family holidays to France, are self-taught chocolatiers and learned everything we know through different courses and videos online.
"We are currently based in the MDA Kitchens in Mountmellick and are trading weekly at a number of farmers markets.
"We also provide nationwide delivery through our website."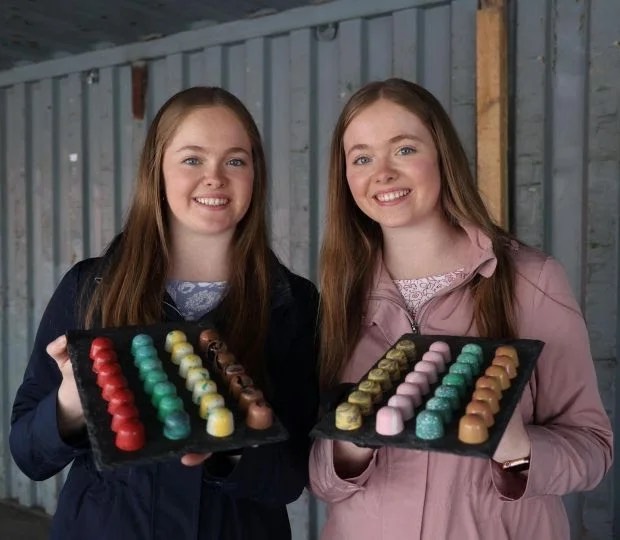 Kate and Ruth are passionate about where they source the ingredients for their treats too.
They said: "We use premium quality and ethically sourced Valrhona chocolate in each of our products, and we use locally and nationally sourced ingredients, where possible, which is all very important to us.
"We have partnered with a new sea salt business, which also started during the pandemic, called West of Dingle.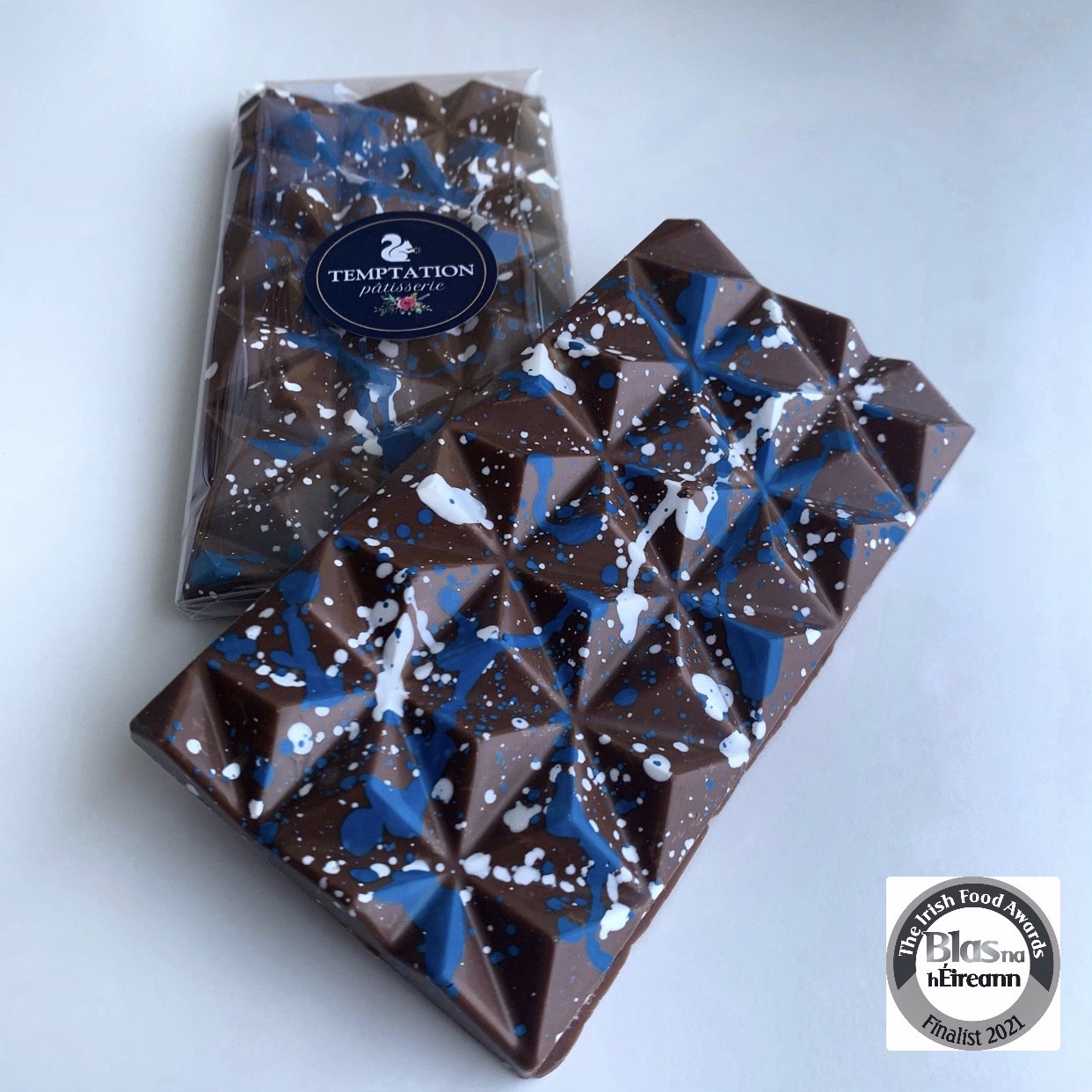 "Their sea salt is hand harvested in small batches on the Dingle Peninsula, and we have created a number of products using their salt, which includes our sea salt caramel product range.
"Our range of hand painted chocolate bonbons are made in small batches, are all individually hand painted with the utmost care and attention to detail and take three days to create. Each bonbon is unique and no two are the same!"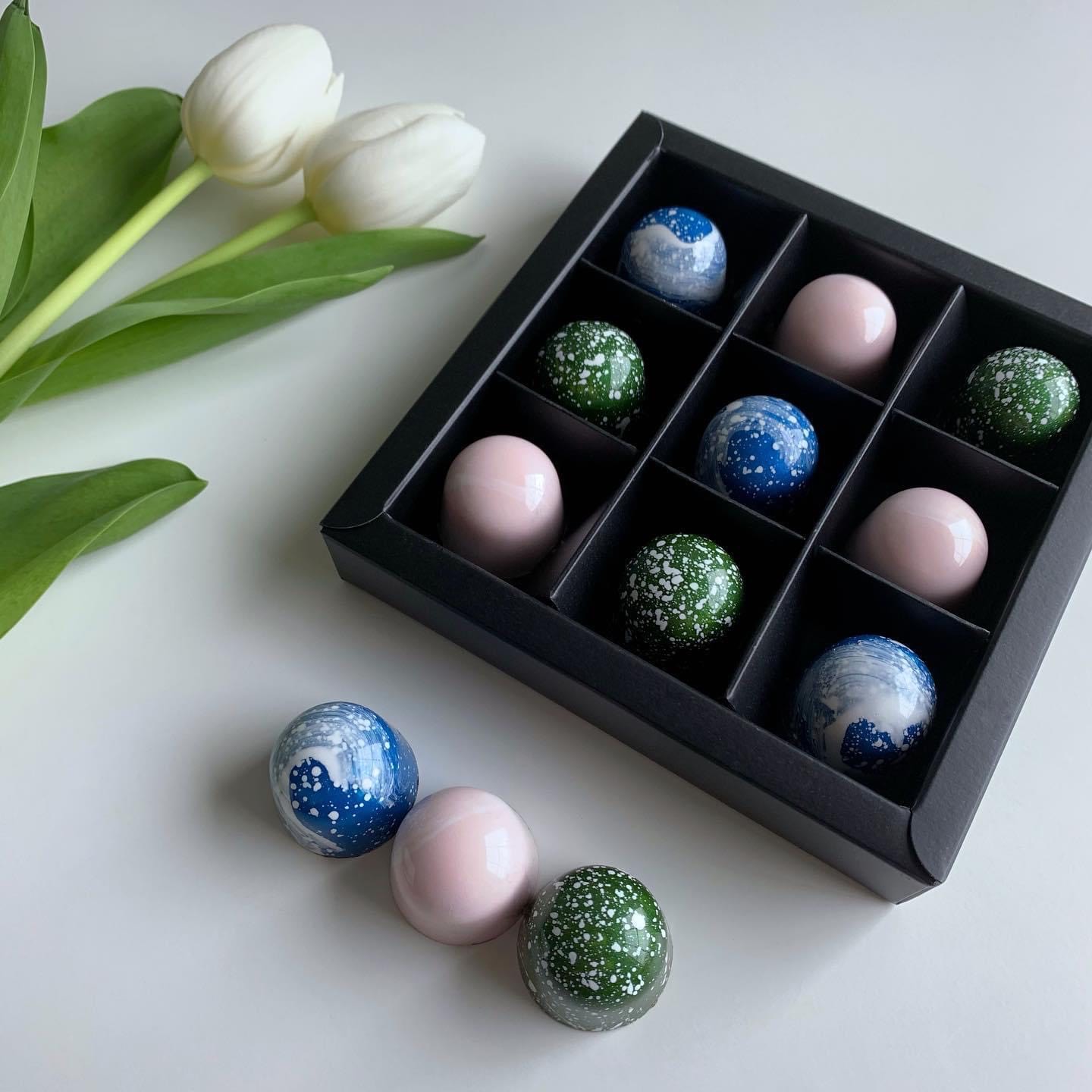 Temptation Pâtisserie has already been recognised on the national stage too.
Kate and Ruth explained: "We have just recently found out that we are finalists in this years Blas na hEireann awards in the two categories we entered with a selection to of our hand painted bonbons and our Sea Salt Caramel bar.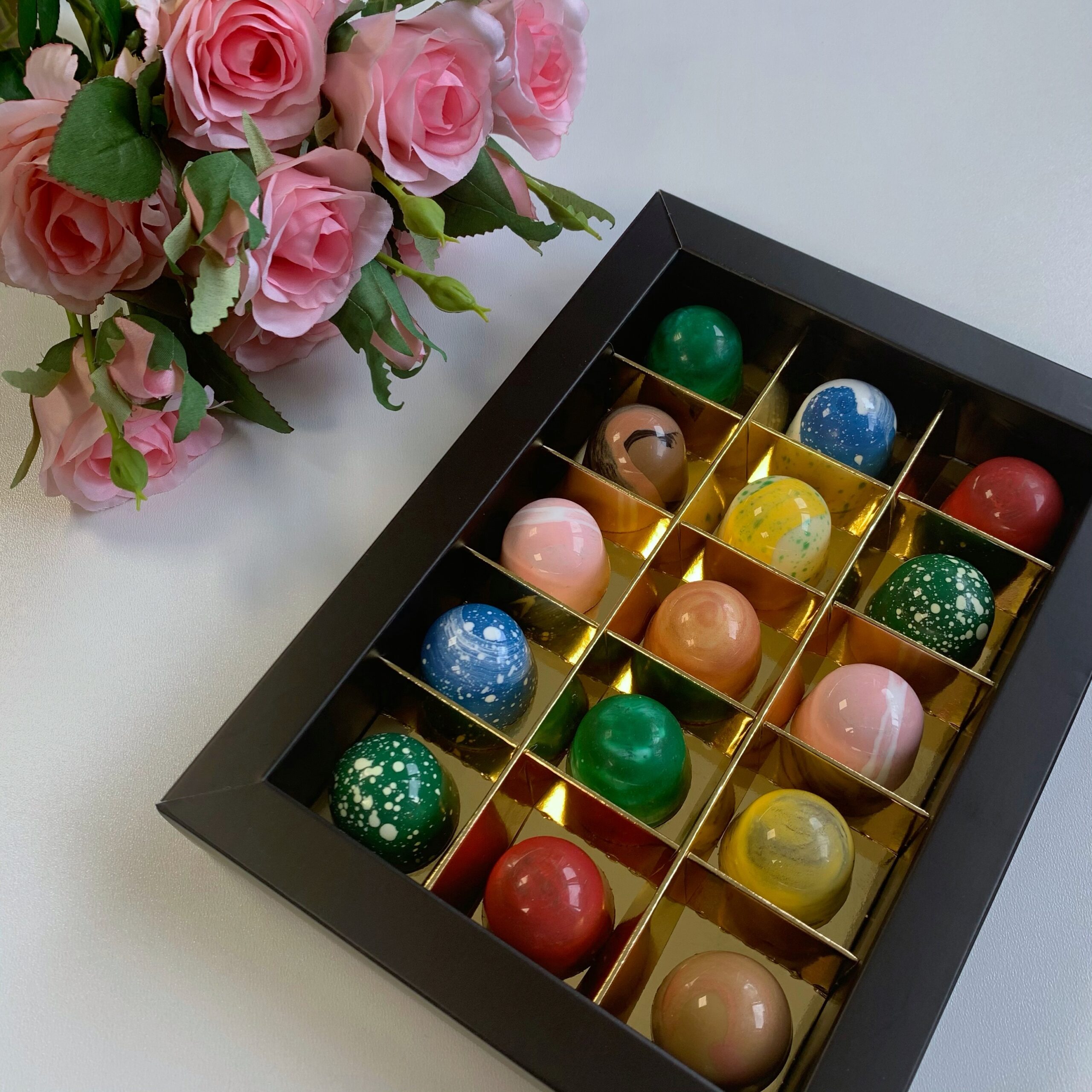 "We are currently working on our autumn/winter range, which will be launching soon, and we are working on some exciting things for the Christmas season."
The twins have big plans for the future too – and hope to have their own premises one day.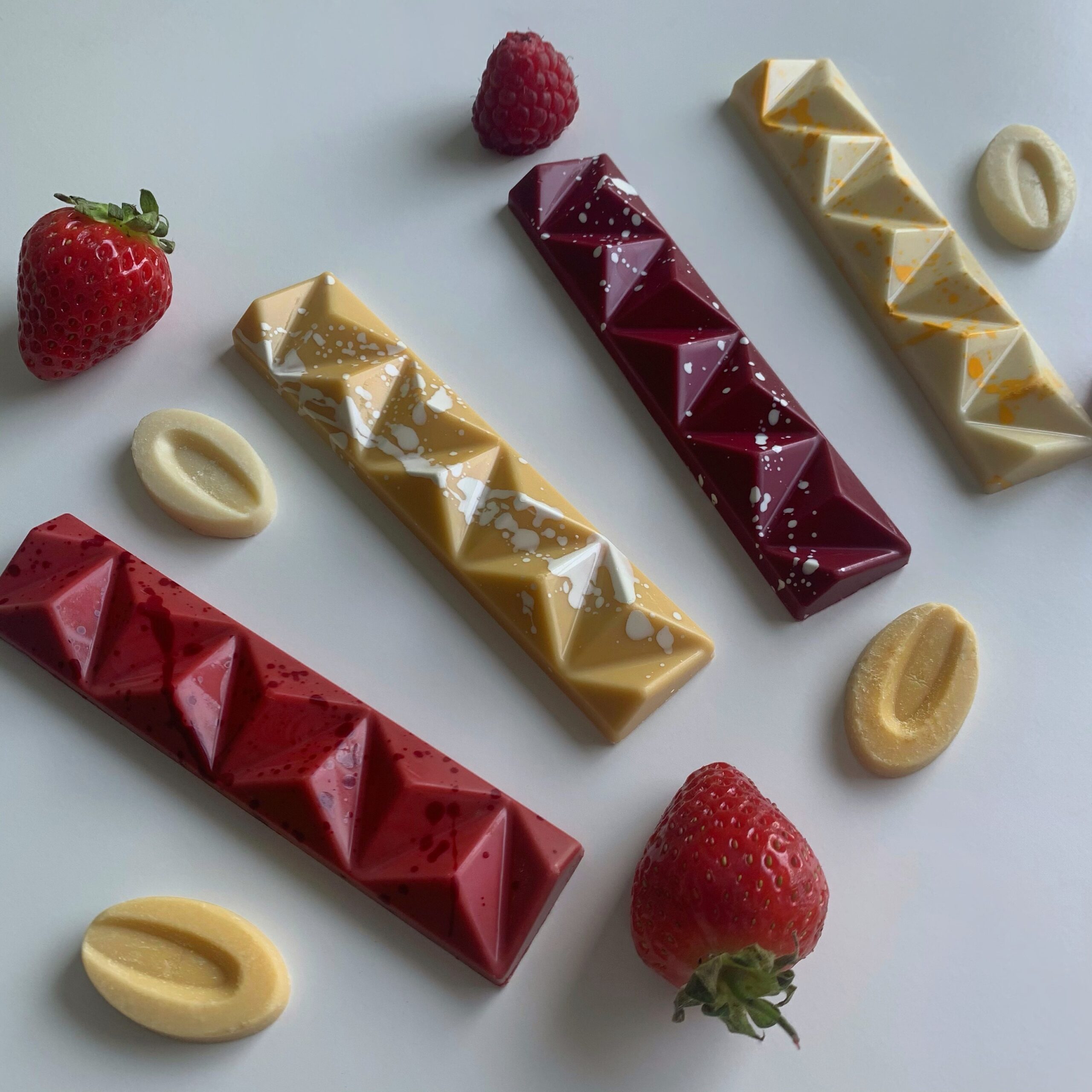 They say: "We'd love to open a premises of our own!
"Our business is growing and expanding everyday, and while we love selling to customers at different farmers markets, ultimately we'd love to open our very own premises, where we would be be able to produce our products and sell to customers under the one roof."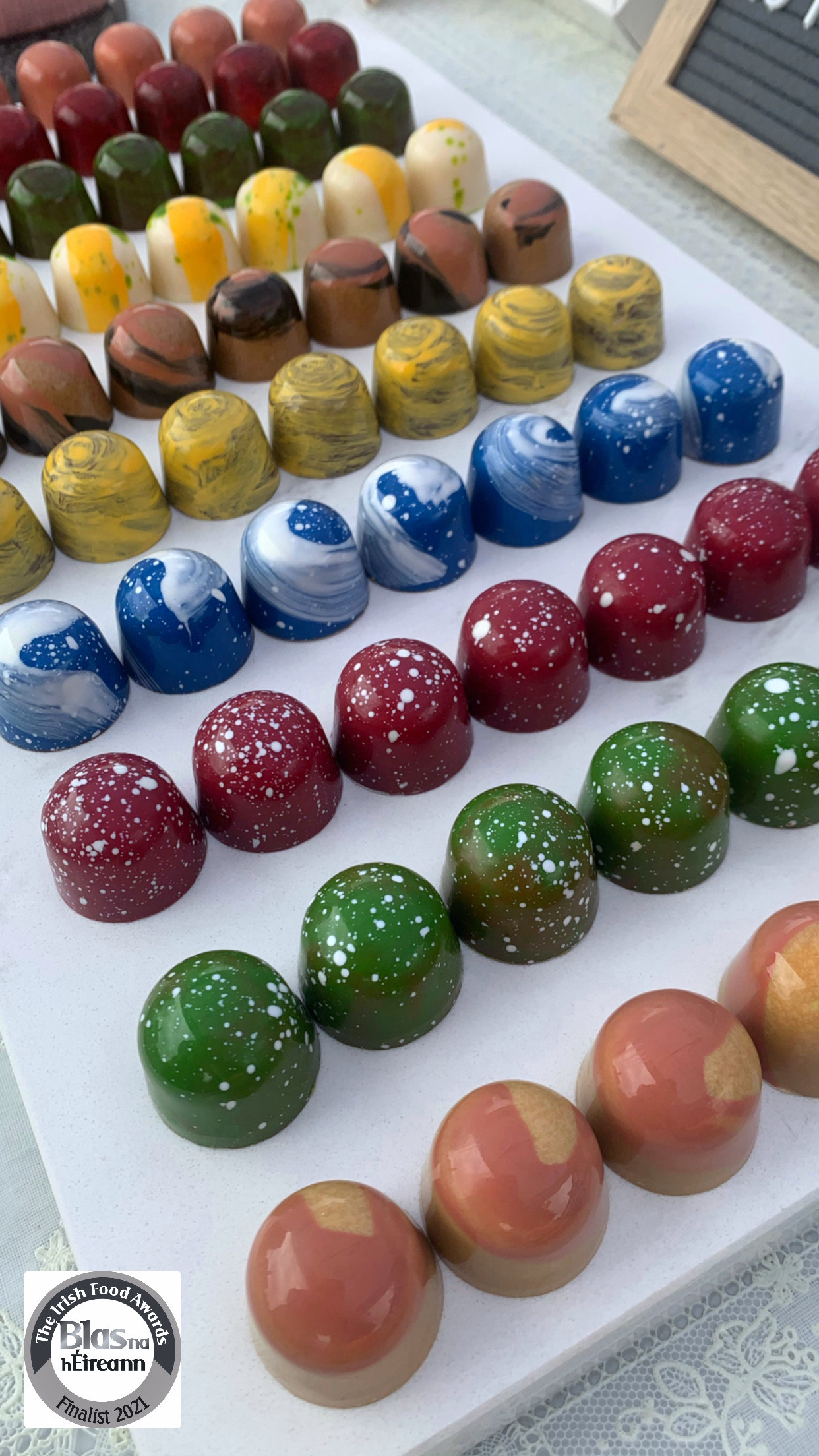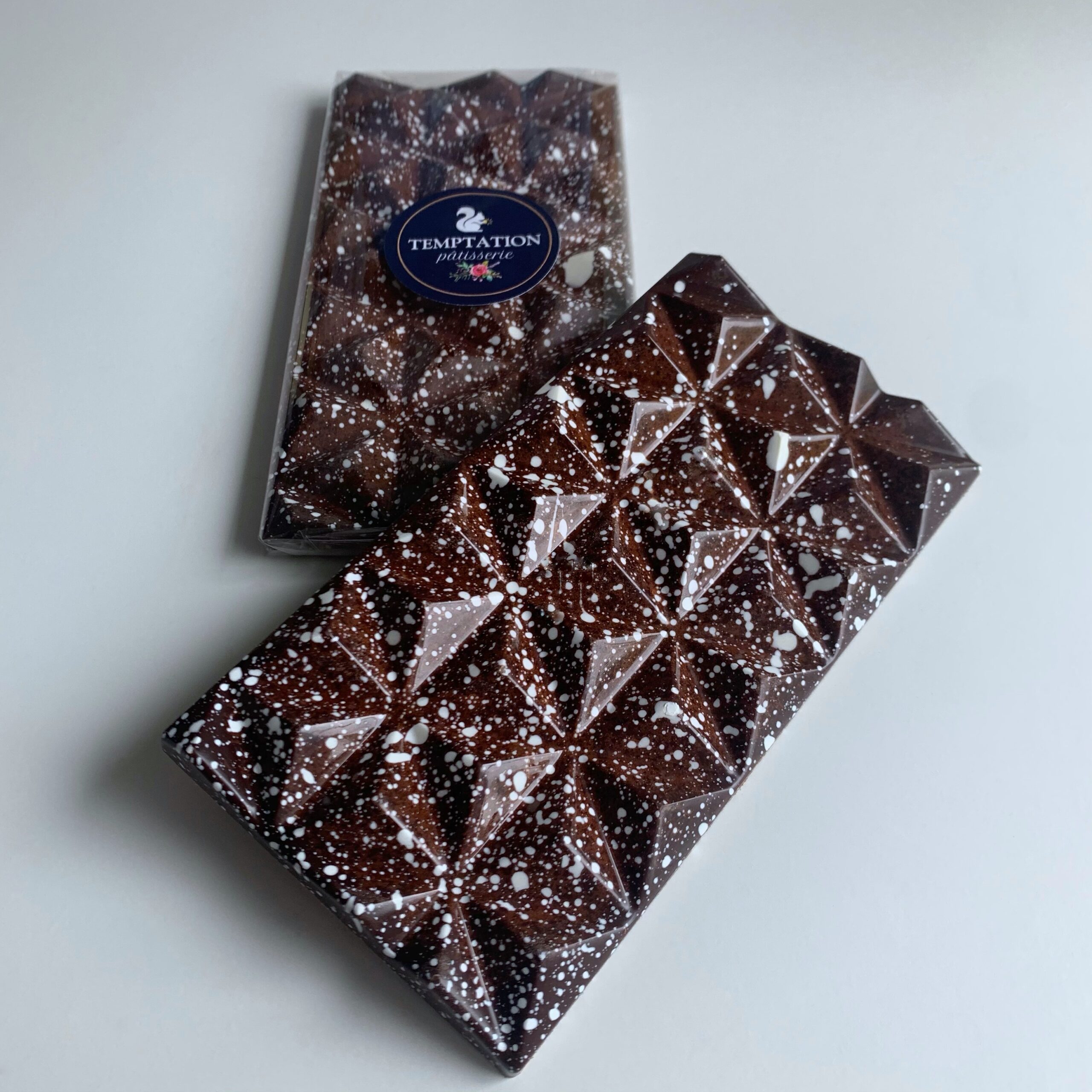 You can follow Ruth and Kate's journey on their Instagram Page, website and Facebook page.
Are you or someone you know an 'up and comer'? Get in contact with us to tell your story.
Anyone who is interested can contact us on any of our social media channels or email us on news@laoistoday.ie.
SEE MORE – Check out all of our Up and Coming stories here