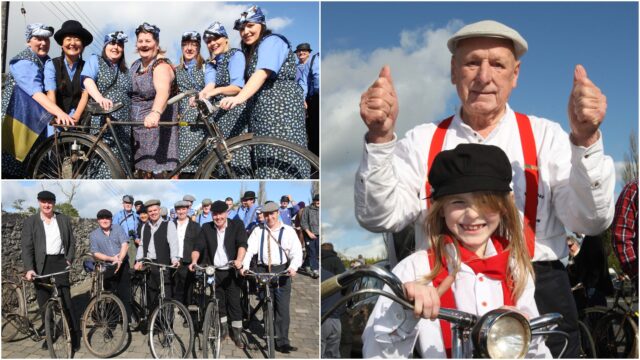 When they do things in Durrow, they tend to do them in style.
There's no better community in Laois for organising quirky, large scale events and so it was in 2011 when they organised a World Record attempt for the number of people gathered on High Nelly bicycles.
Organised by Bob Campion from Bob's Bar, High Nelly enthusiasts came from all over the country to take part, and were dressed in vintage costume for the occasion.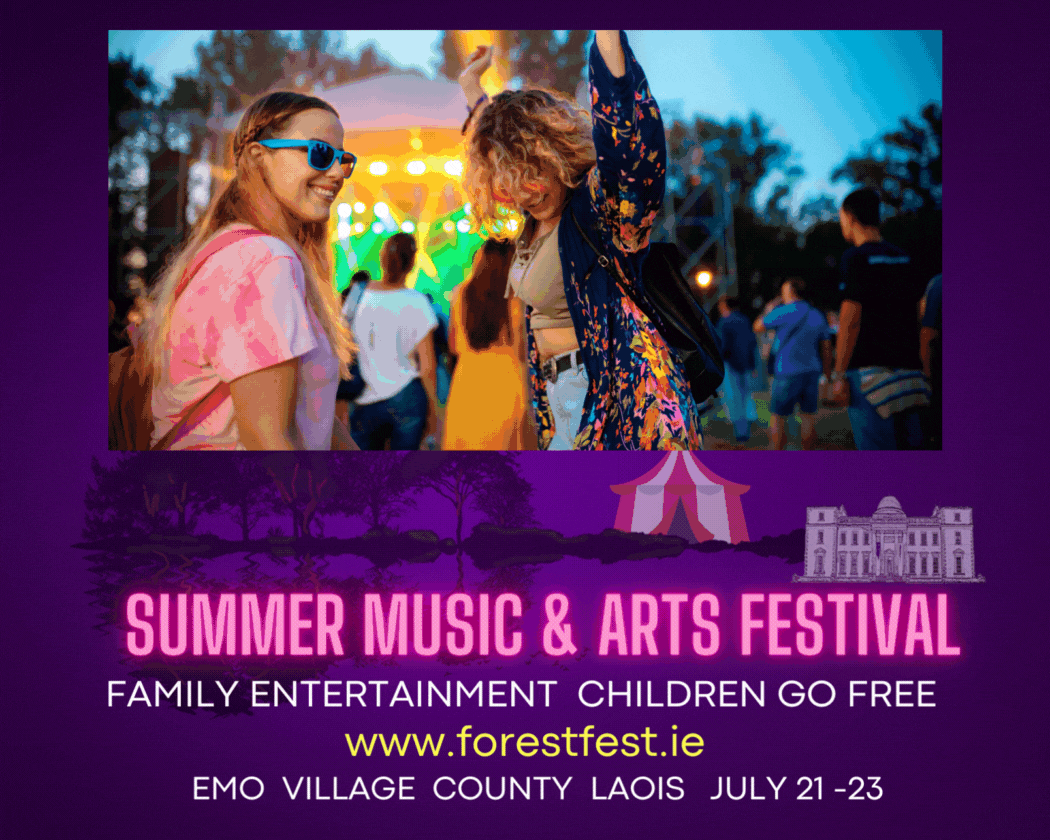 A total of 347 people as they welcomed people from the Aran Islands, Connemara, Cork and Wexford as well as a large number of locals.
Events began on the Saturday with a practice 12-mile cycle to Abbeyleix and back, followed by a barbecue and bluegrass music on the historic bridge while set dancing and singsongs went on late into the night.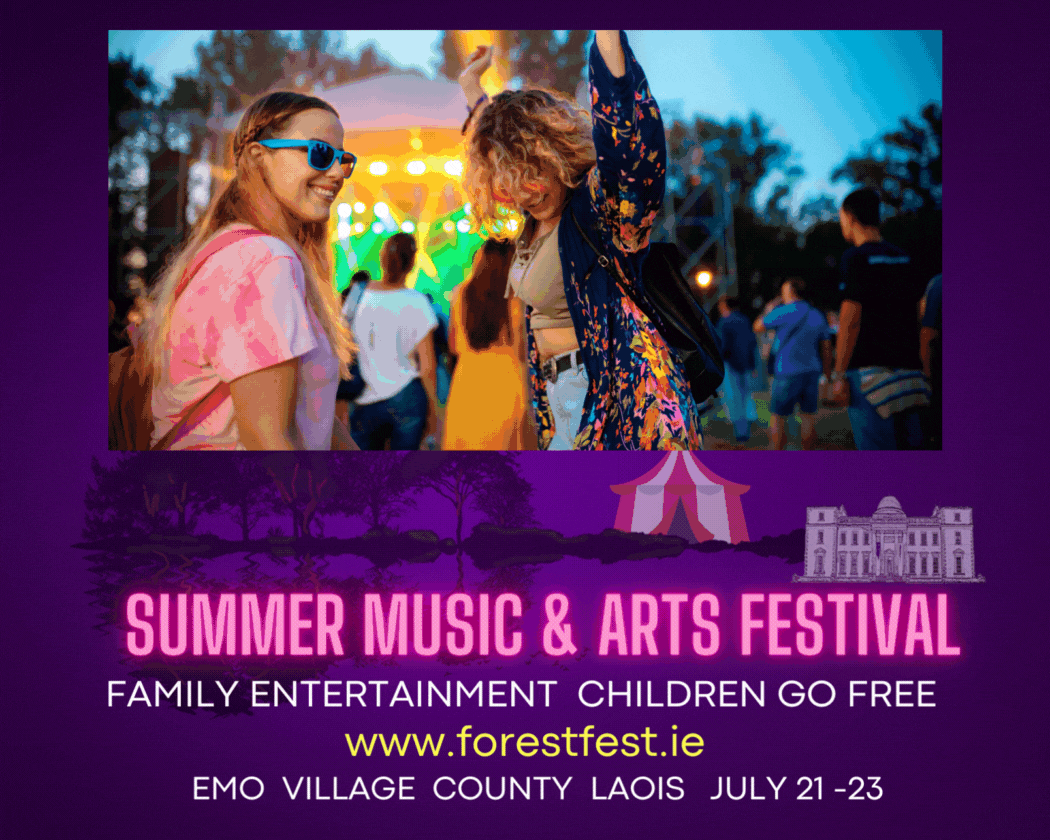 On Sunday, with the weather obliging nicely, 82-year-old Vintage Club member Paddy Ryan led the cyclists on their official World Record attempt and they were given a mighty reception on their return.
"We had an absolutely fantastic reception in Abbeyleix and when we came back to Durrow the bridge was lined from top to bottom with 500 people waiting for us to come back," said Bob Campion afterwards.
"They cheered and clapped. It was like the Tour de Durrow."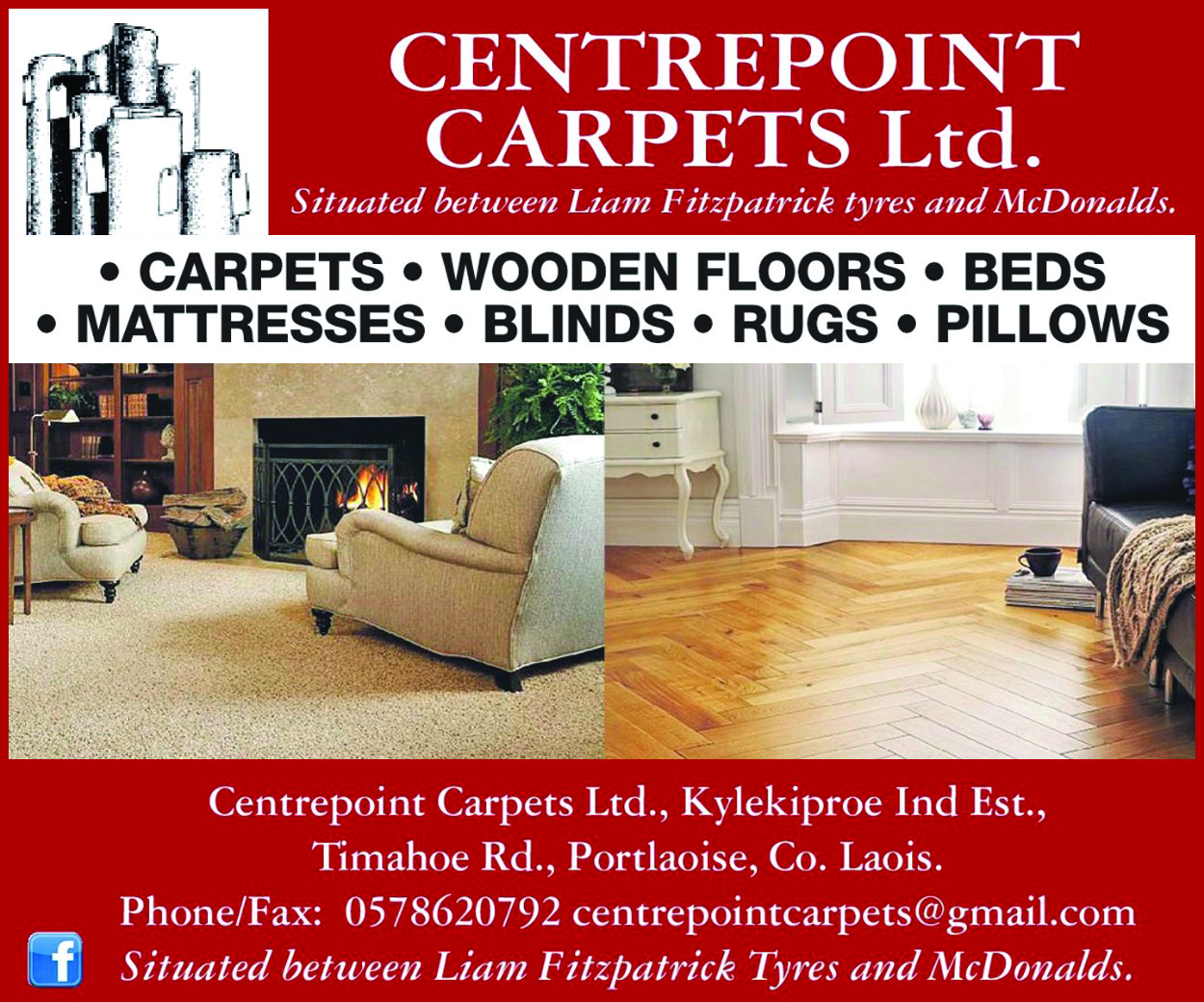 The adjudicators were local volunteers Larry Mahony, Martin Mahony, Evelyn Clancy and Marian Mahony as they carefully followed the criteria sent from the Guinness World Record officials.
The event got huge media attention locally and national at the time and was followed in 2012 by another World Record attempt when they gathered on the green and created a human High Nelly wheel!
And the legacy of those events last to this day, with High Nelly bicycle hire available from the village.
You can check out a selection of Alf Harvey's brilliant 2011 photos below.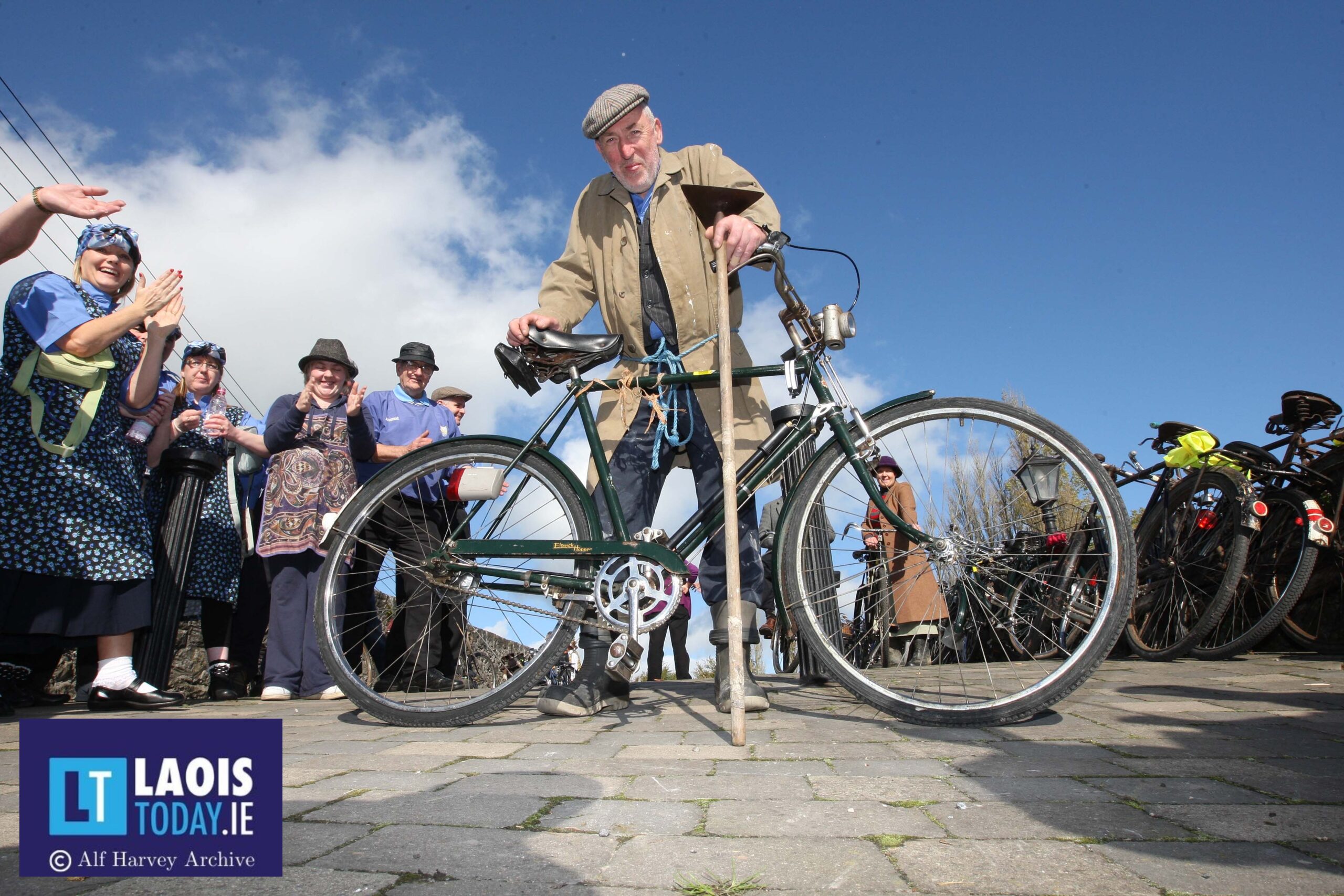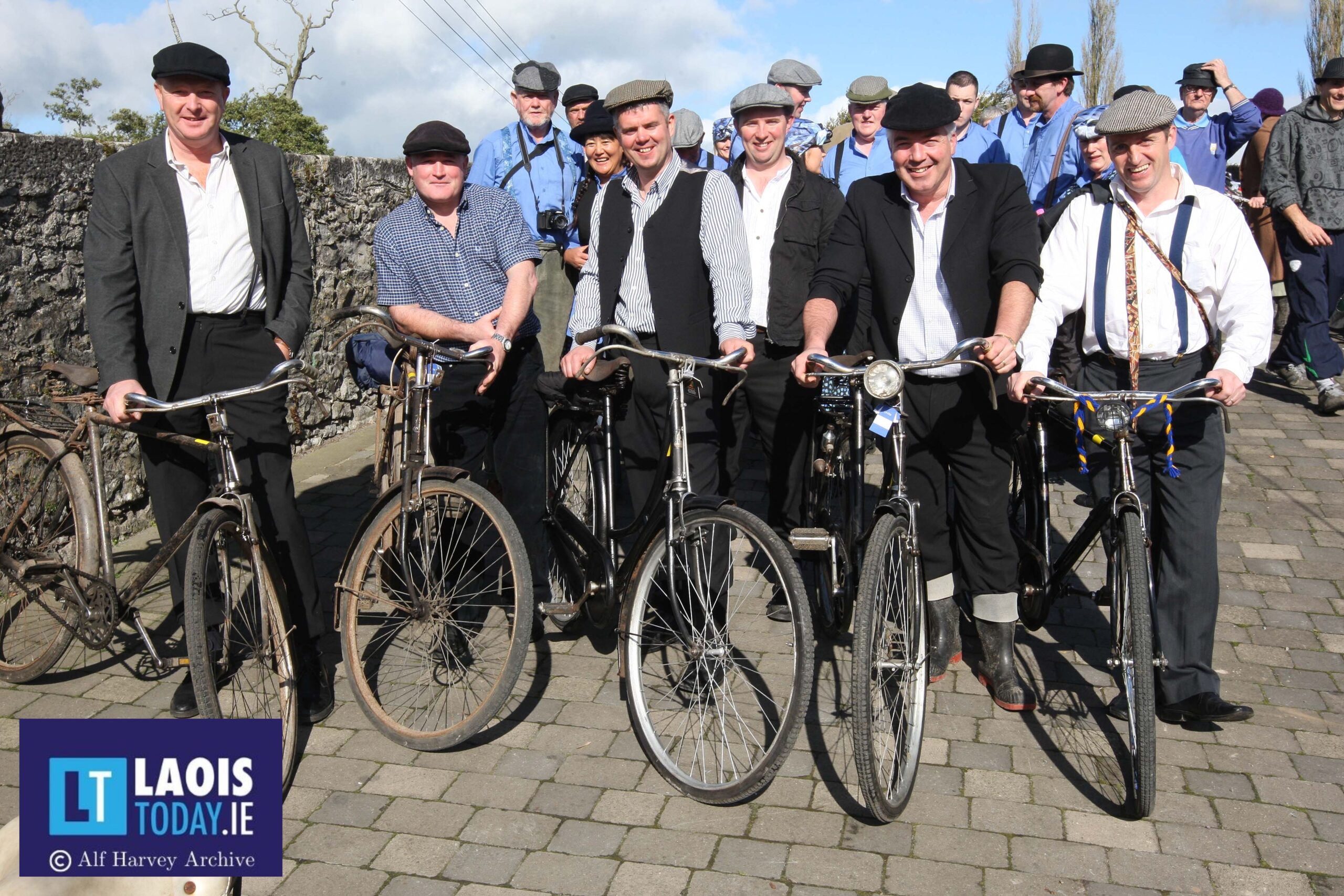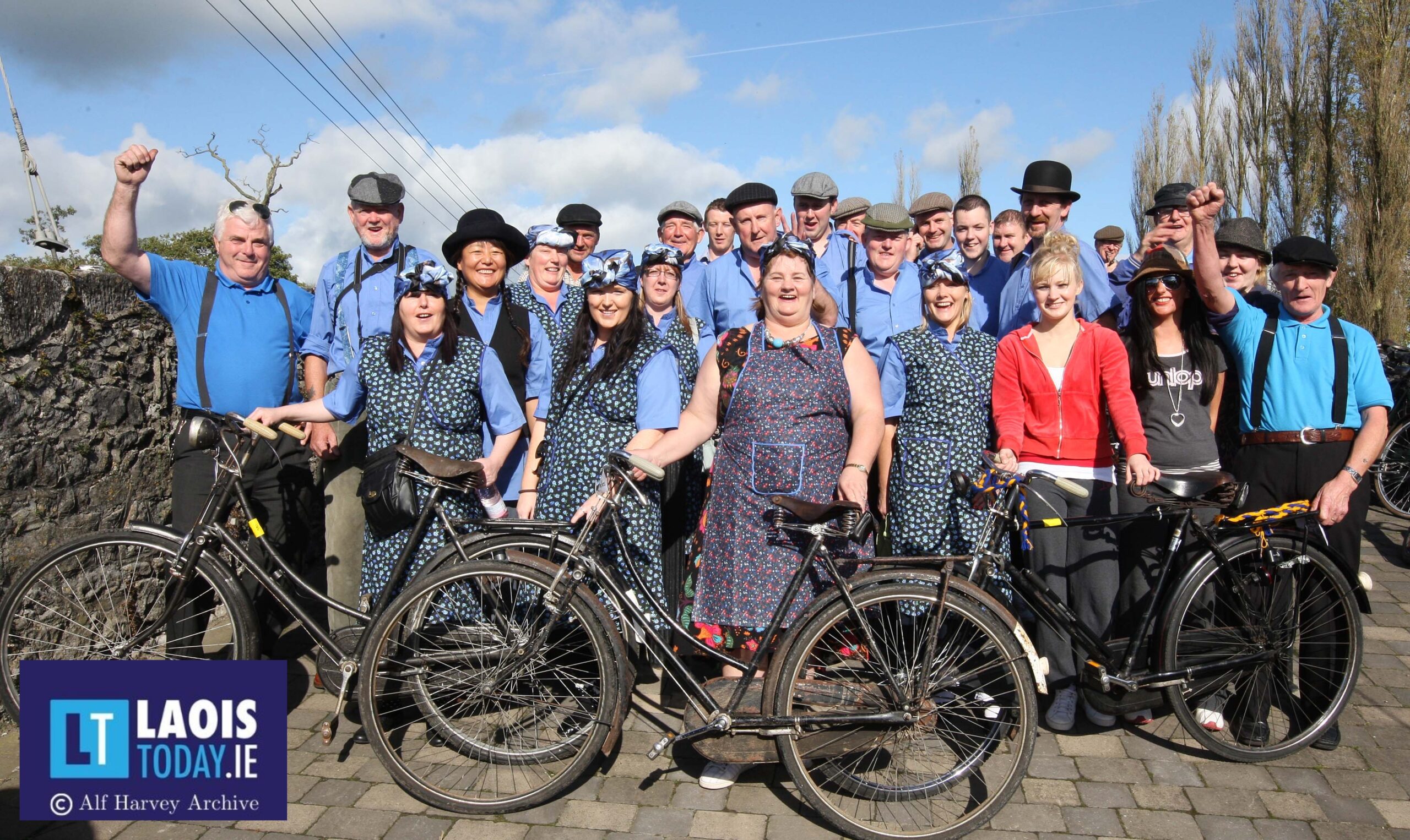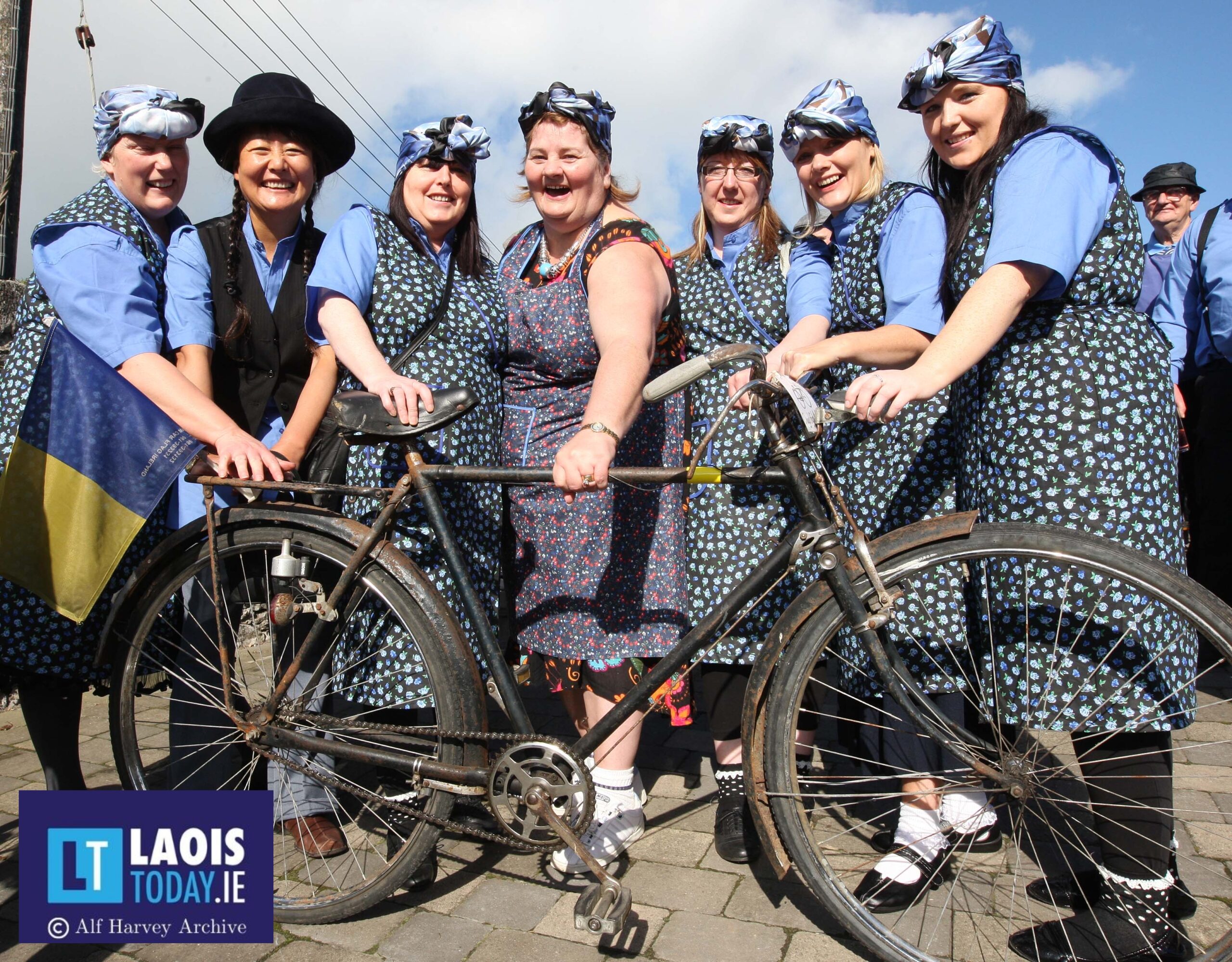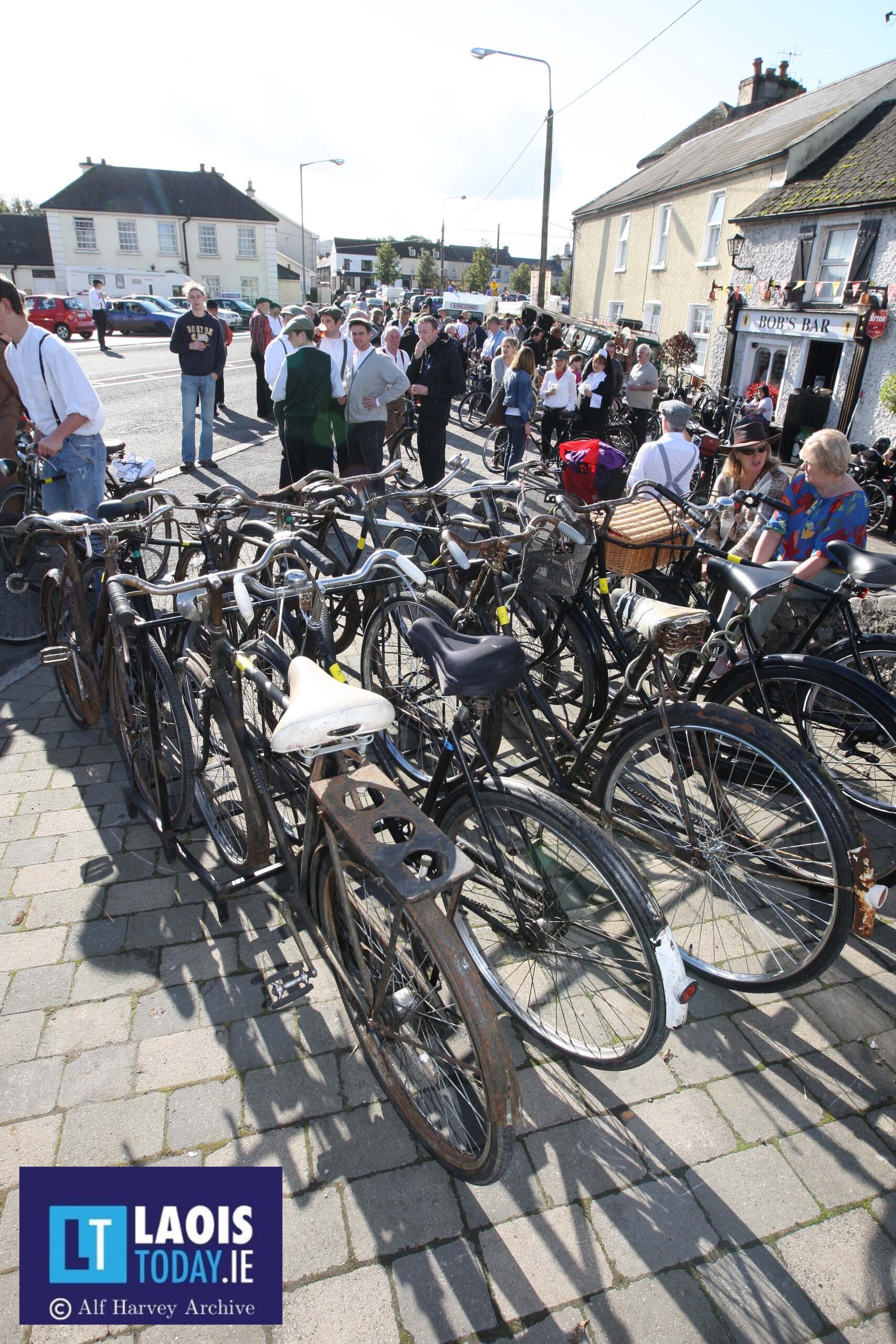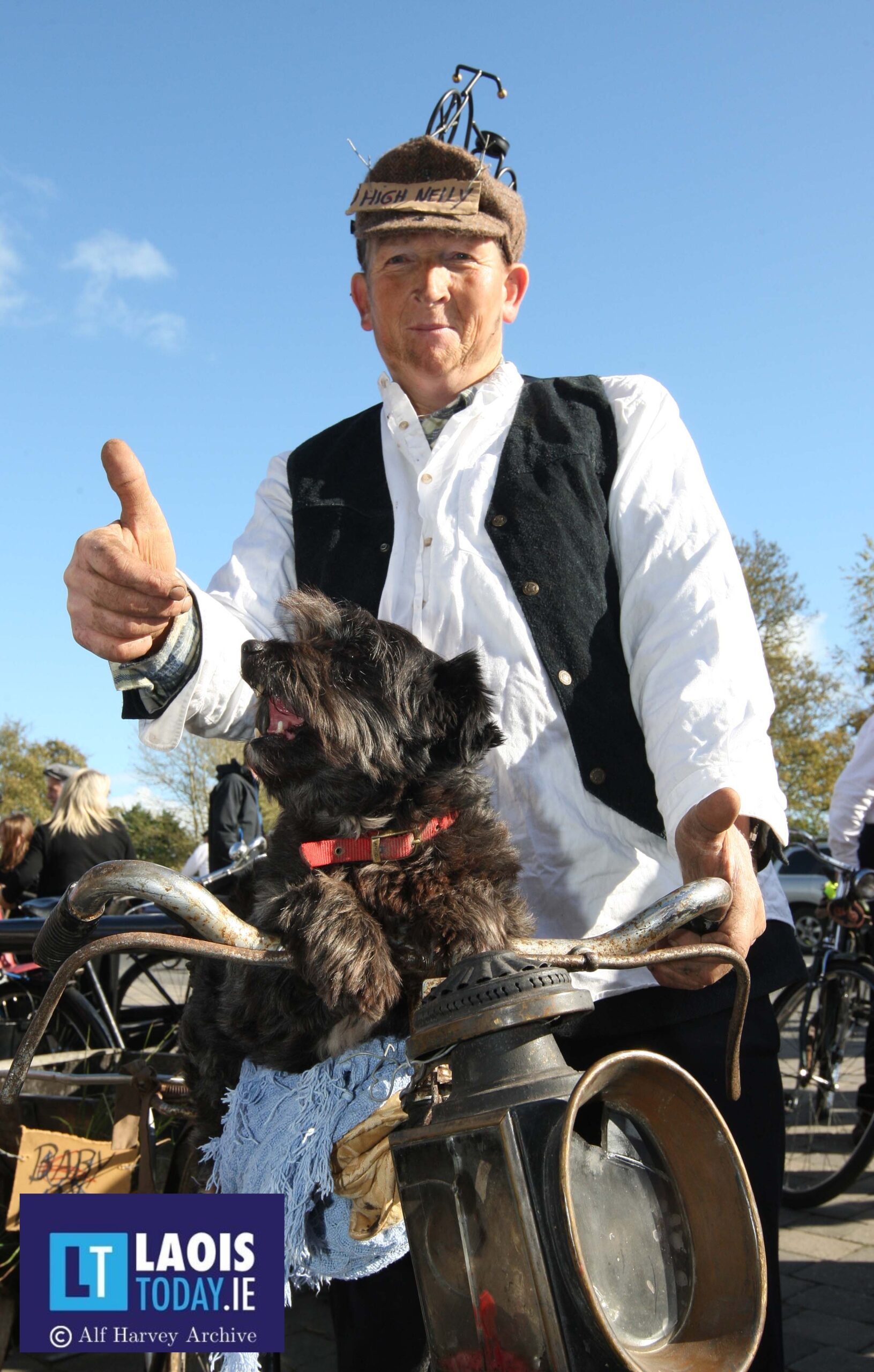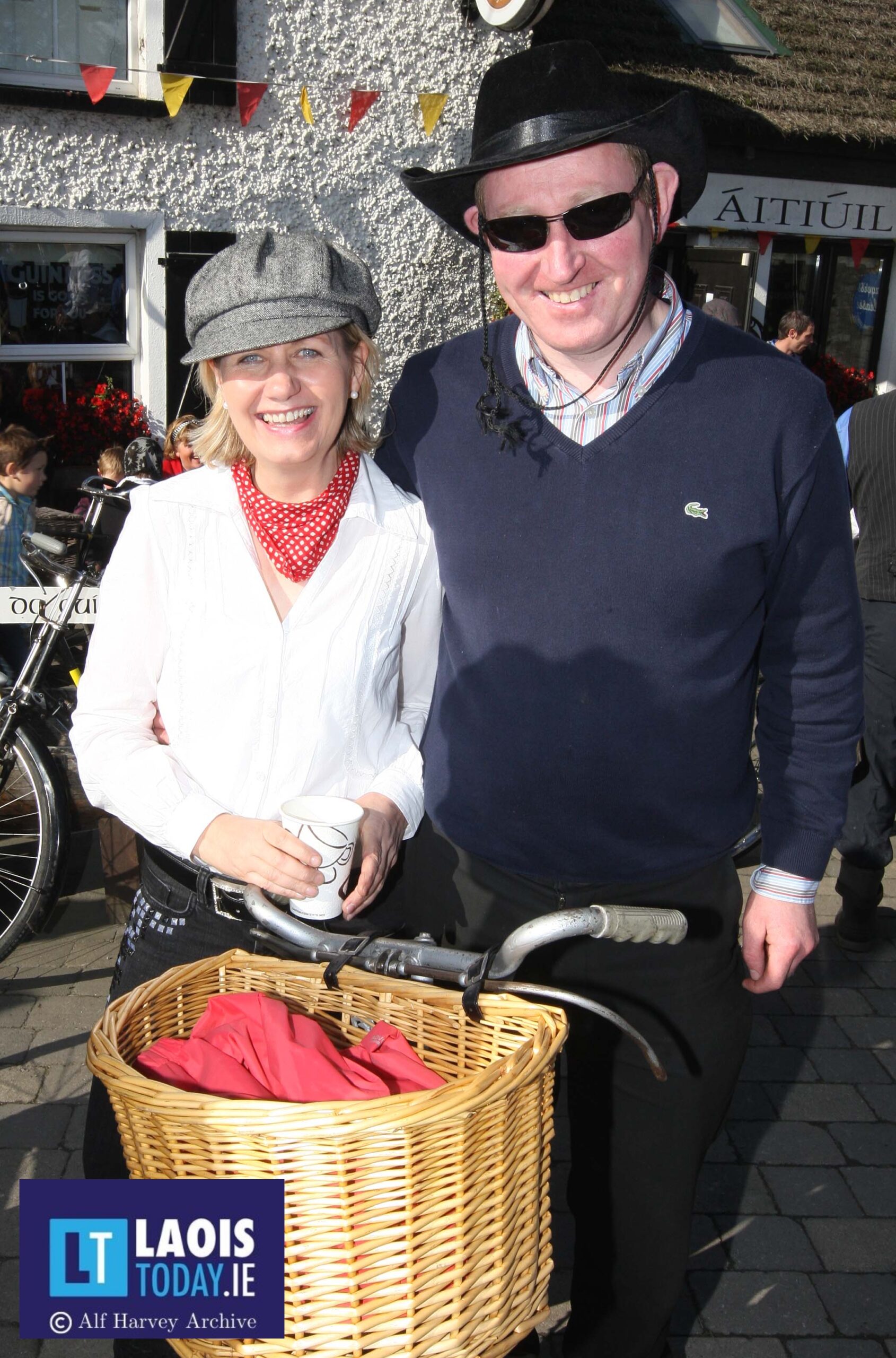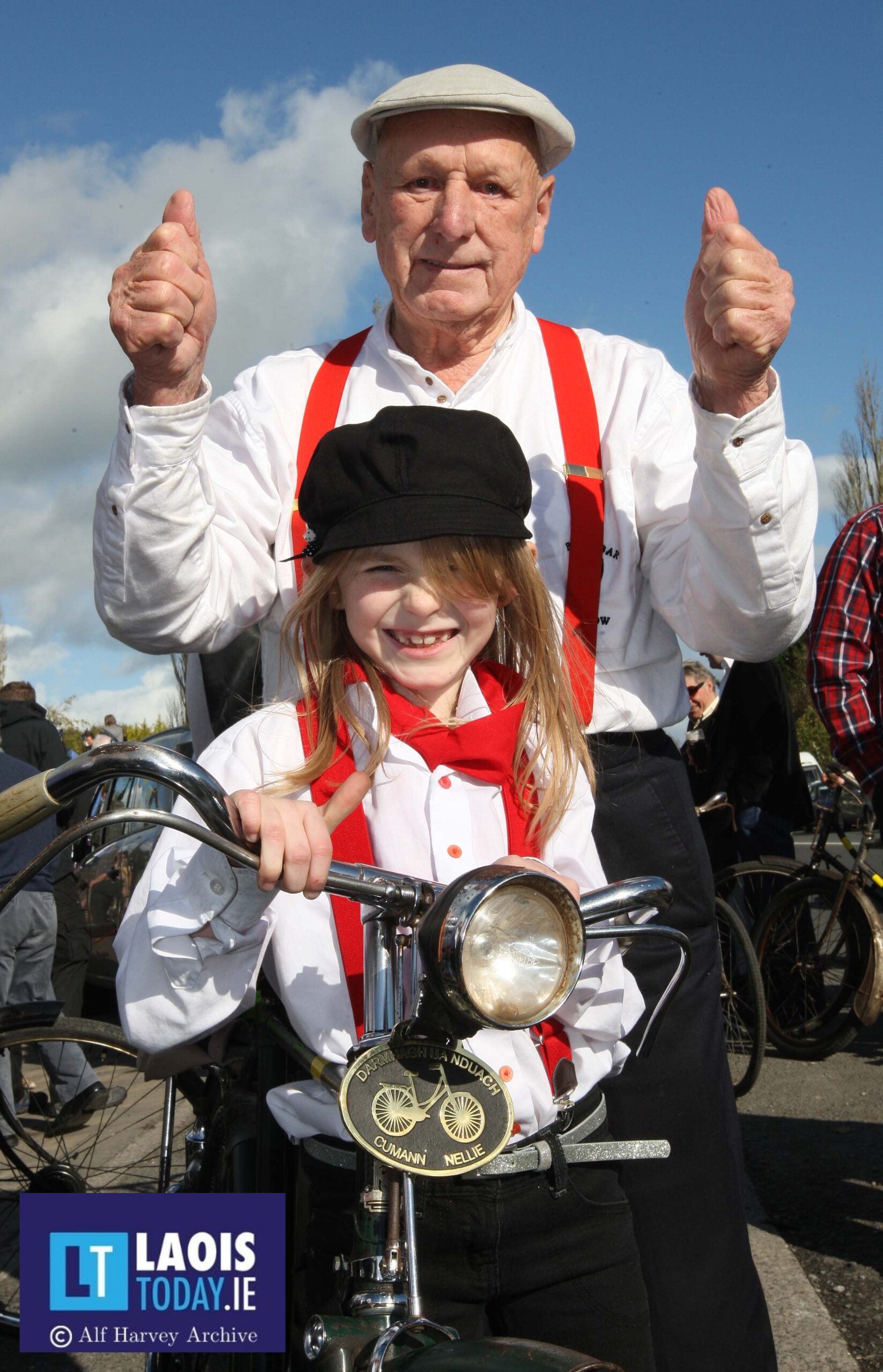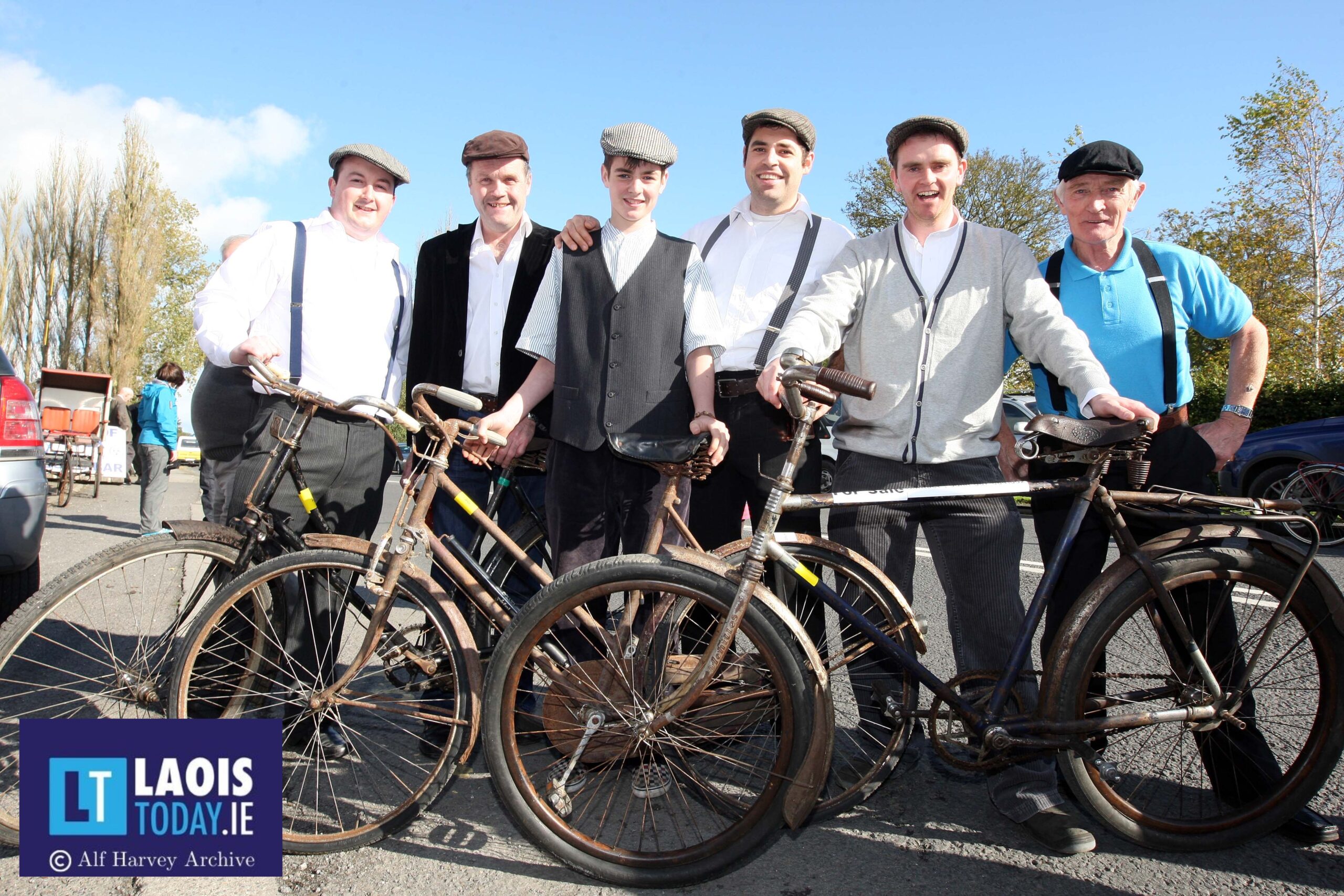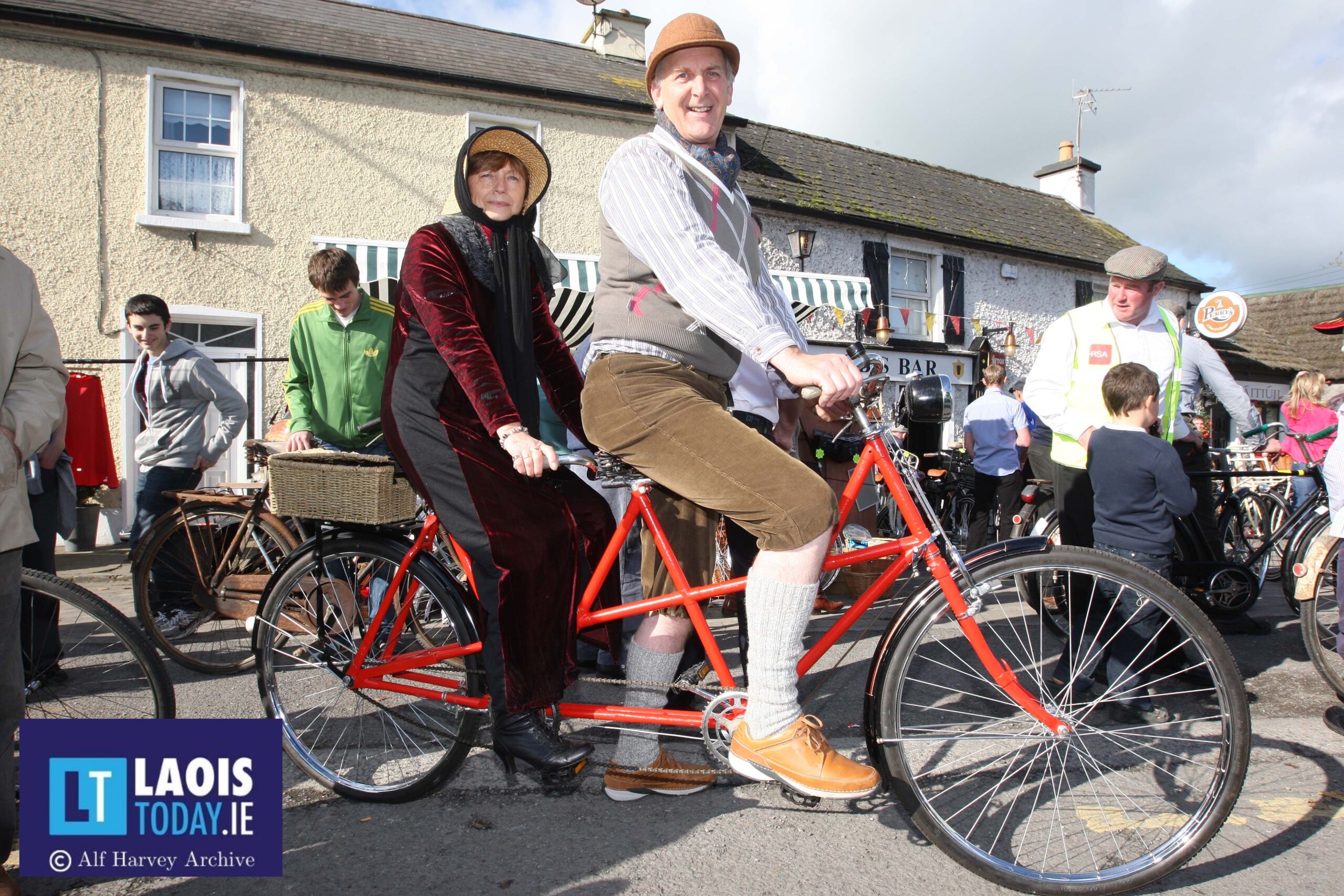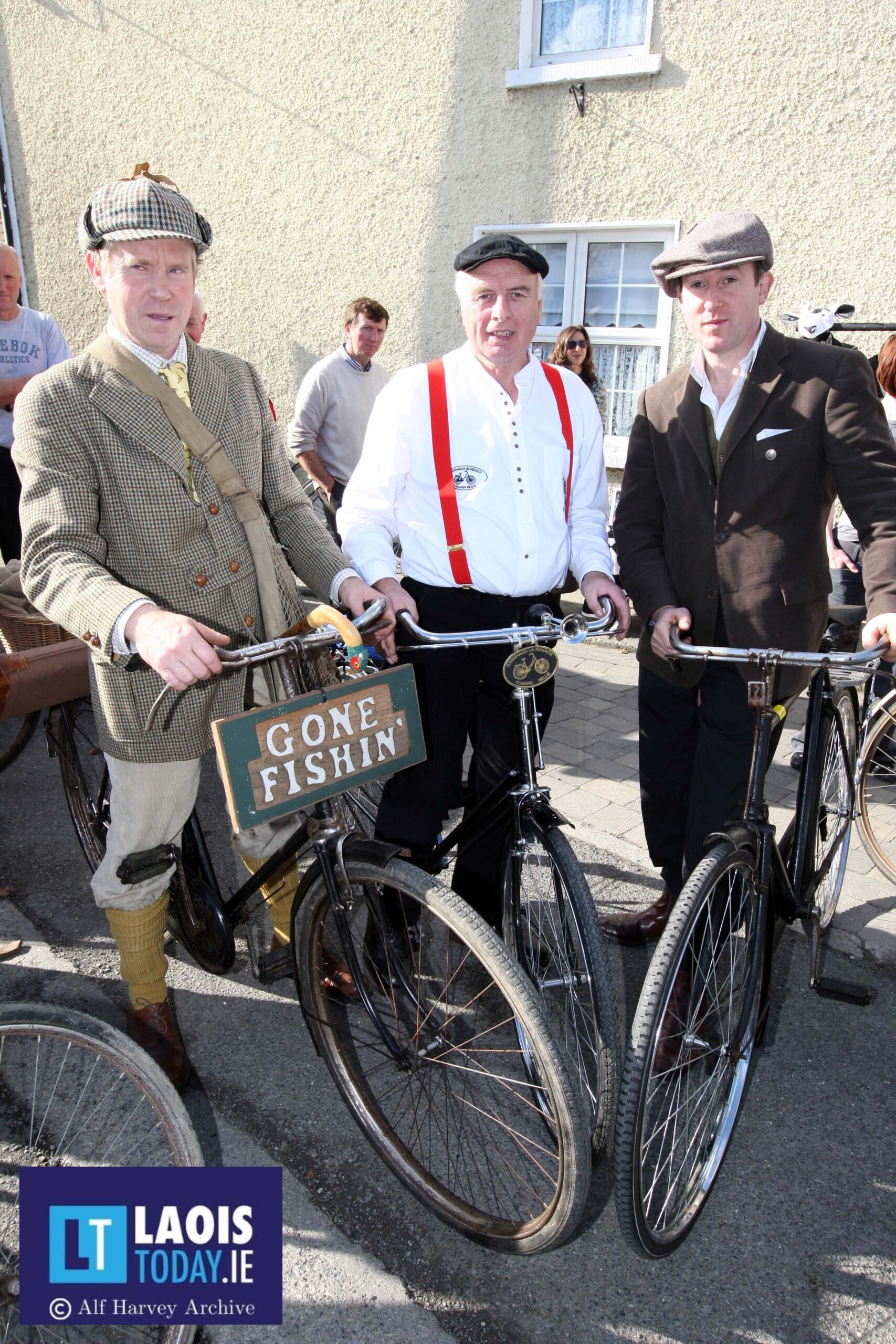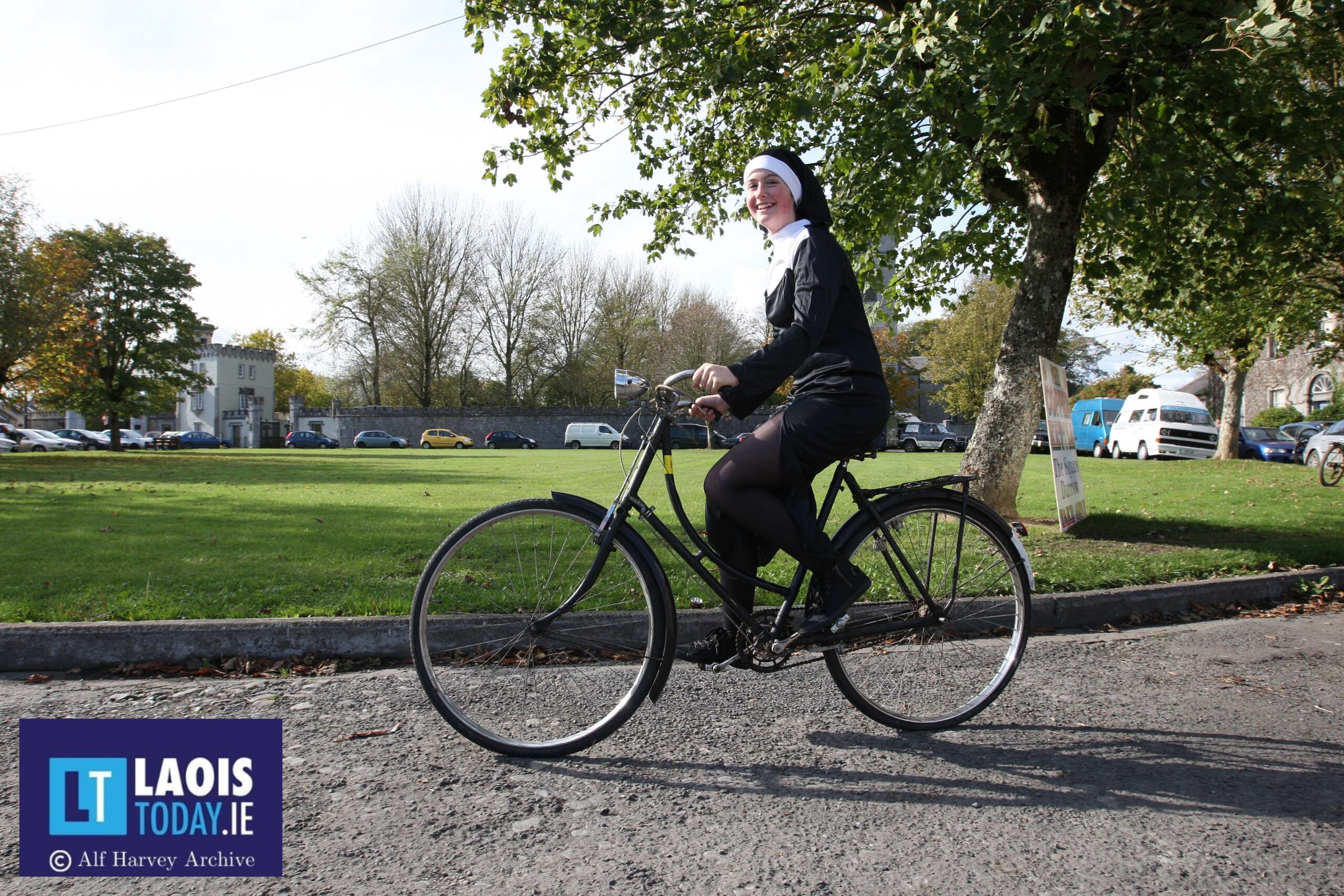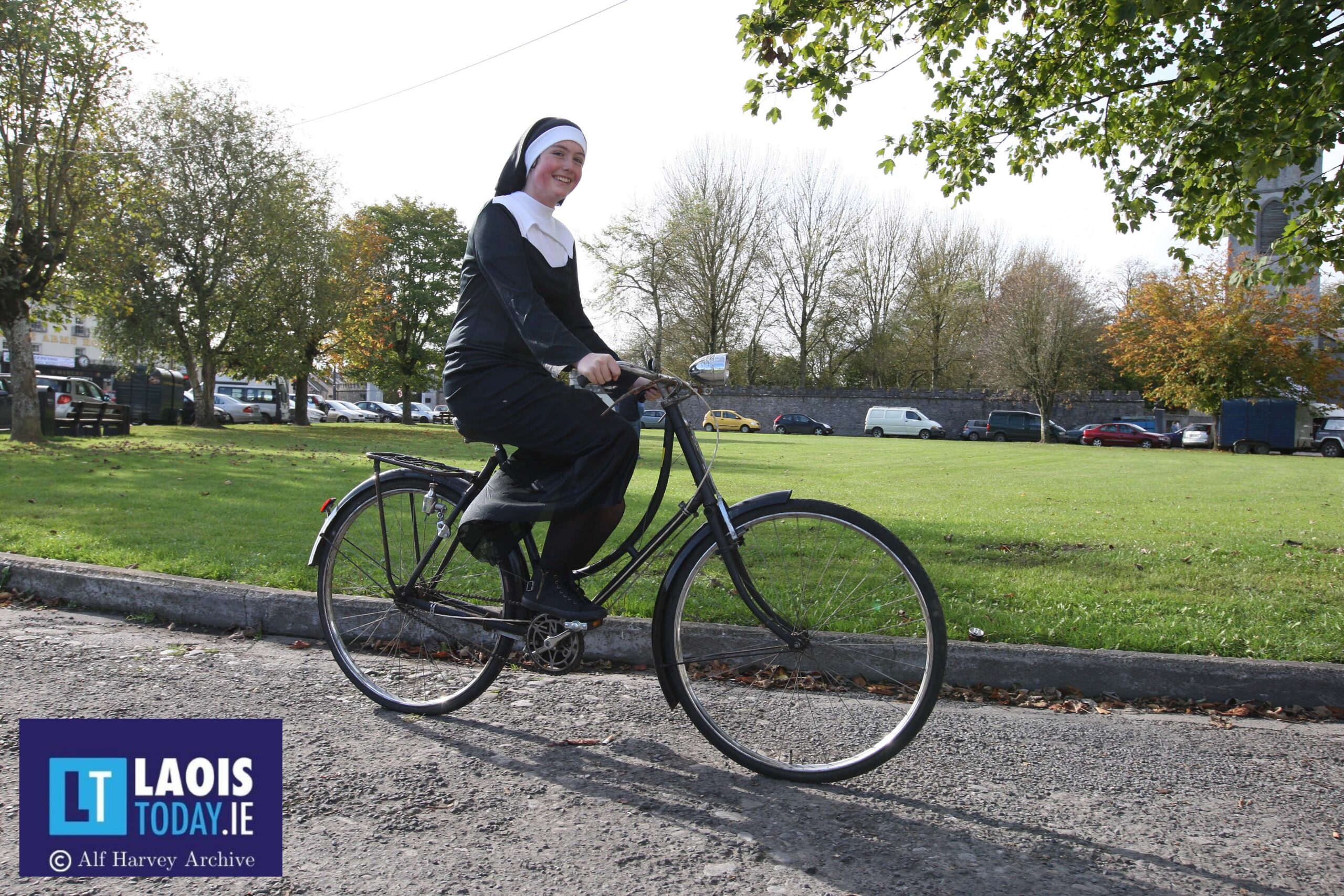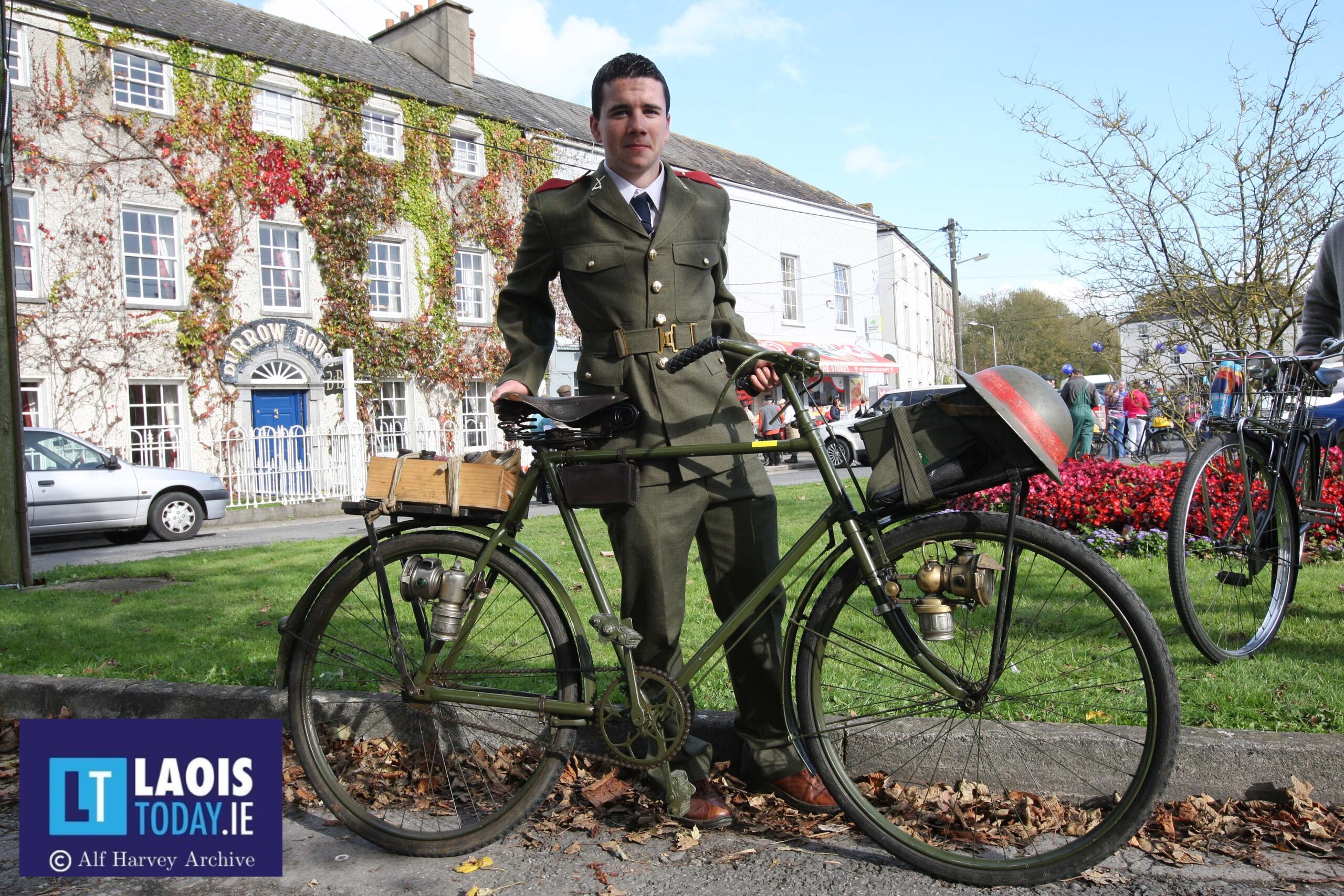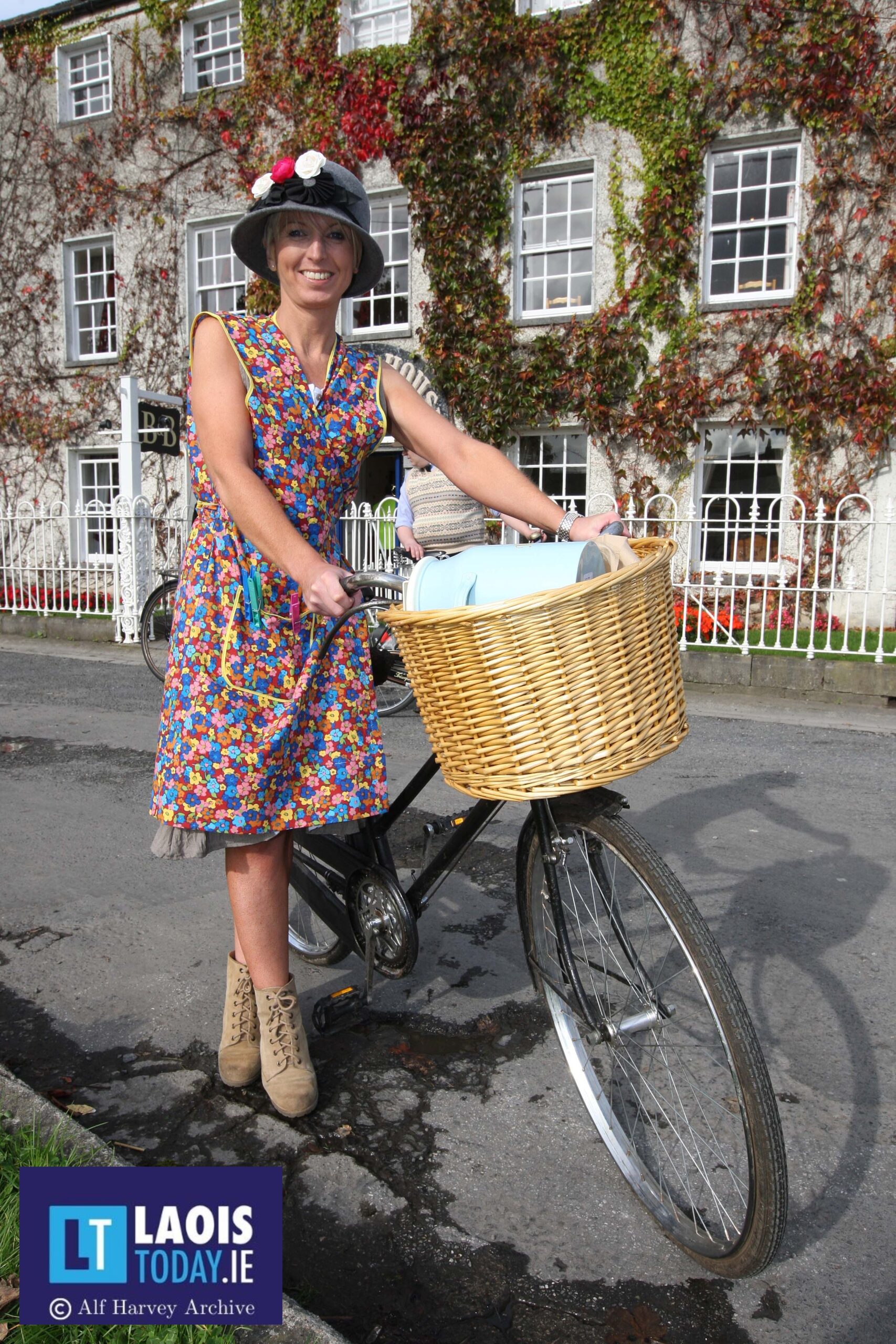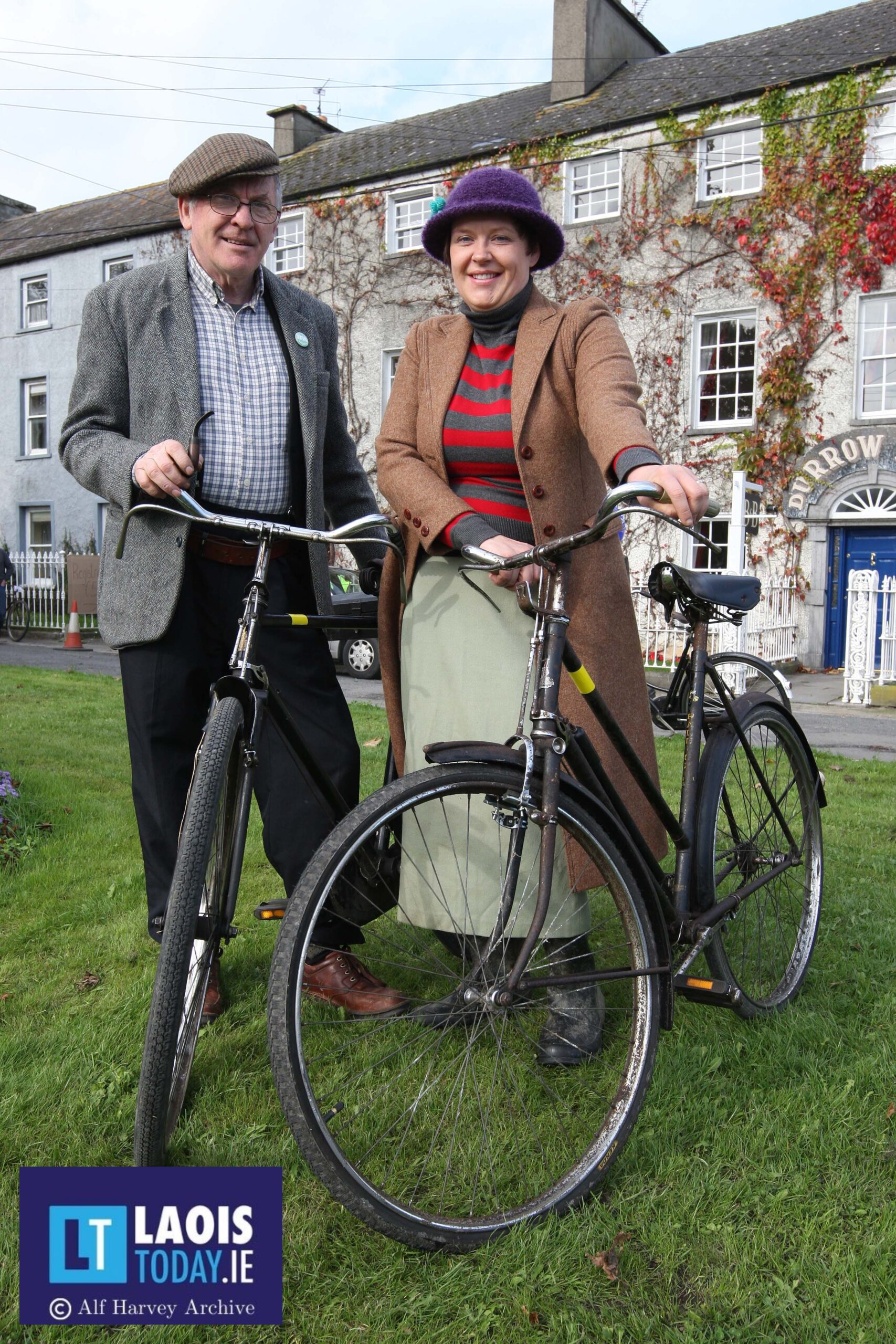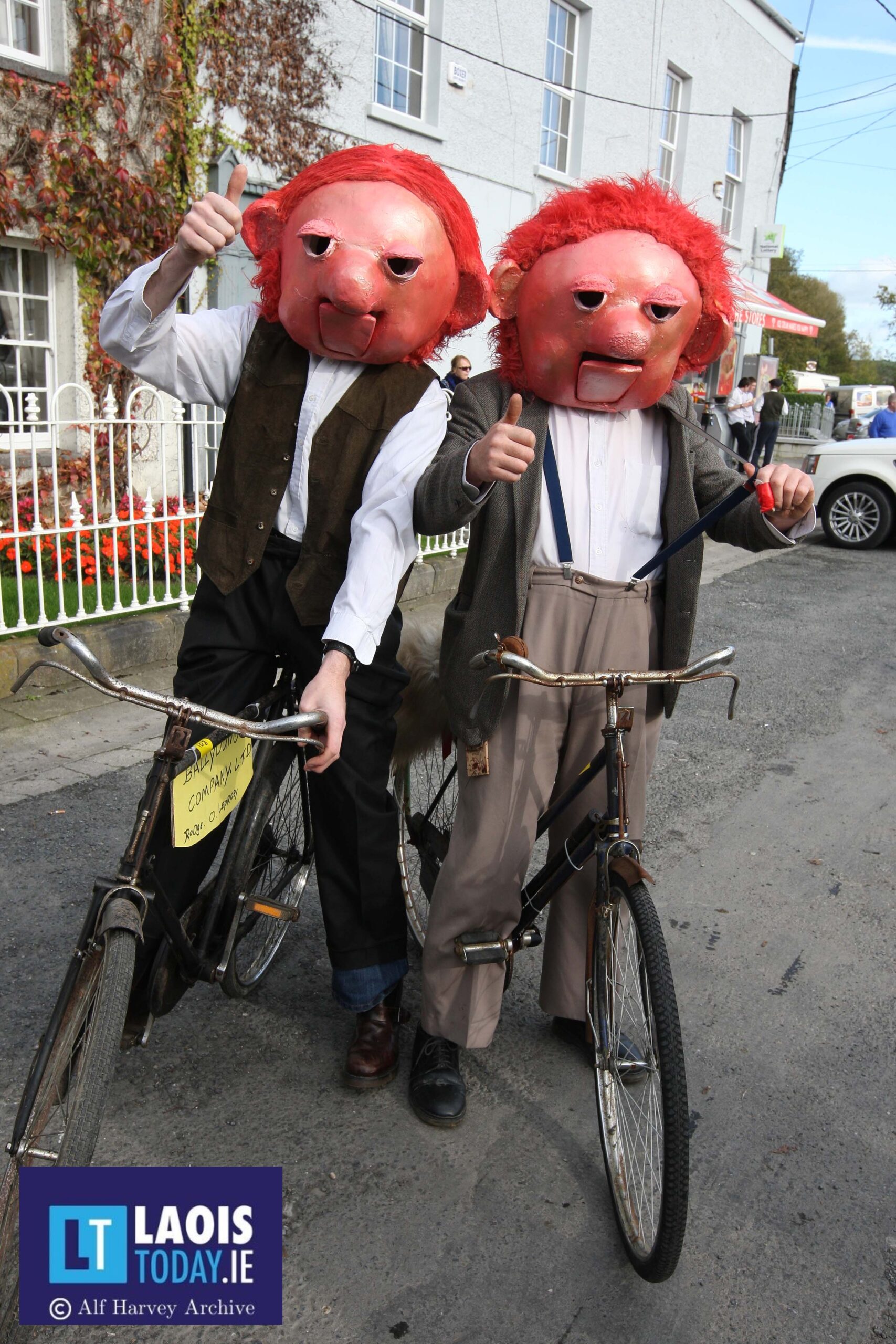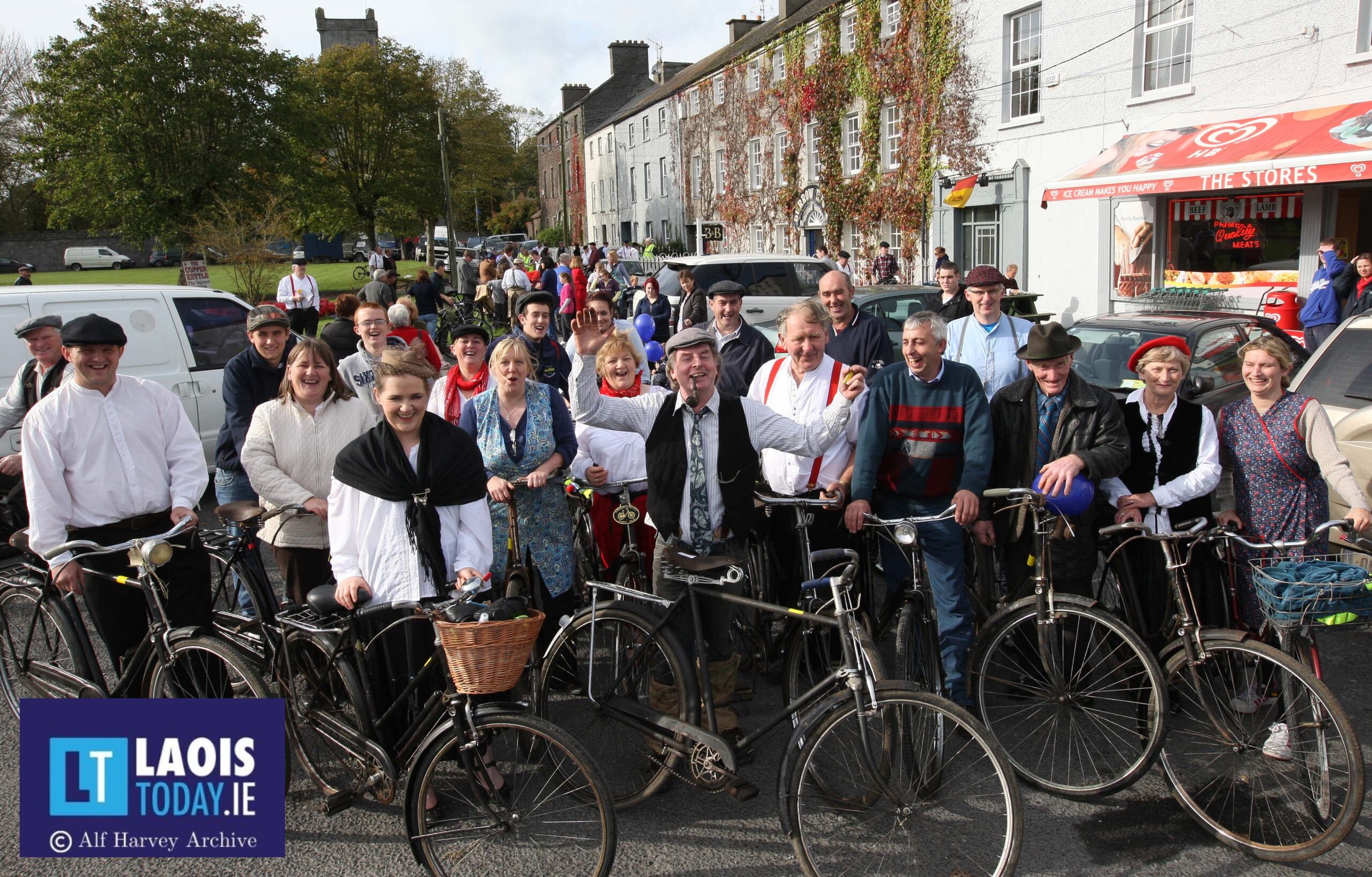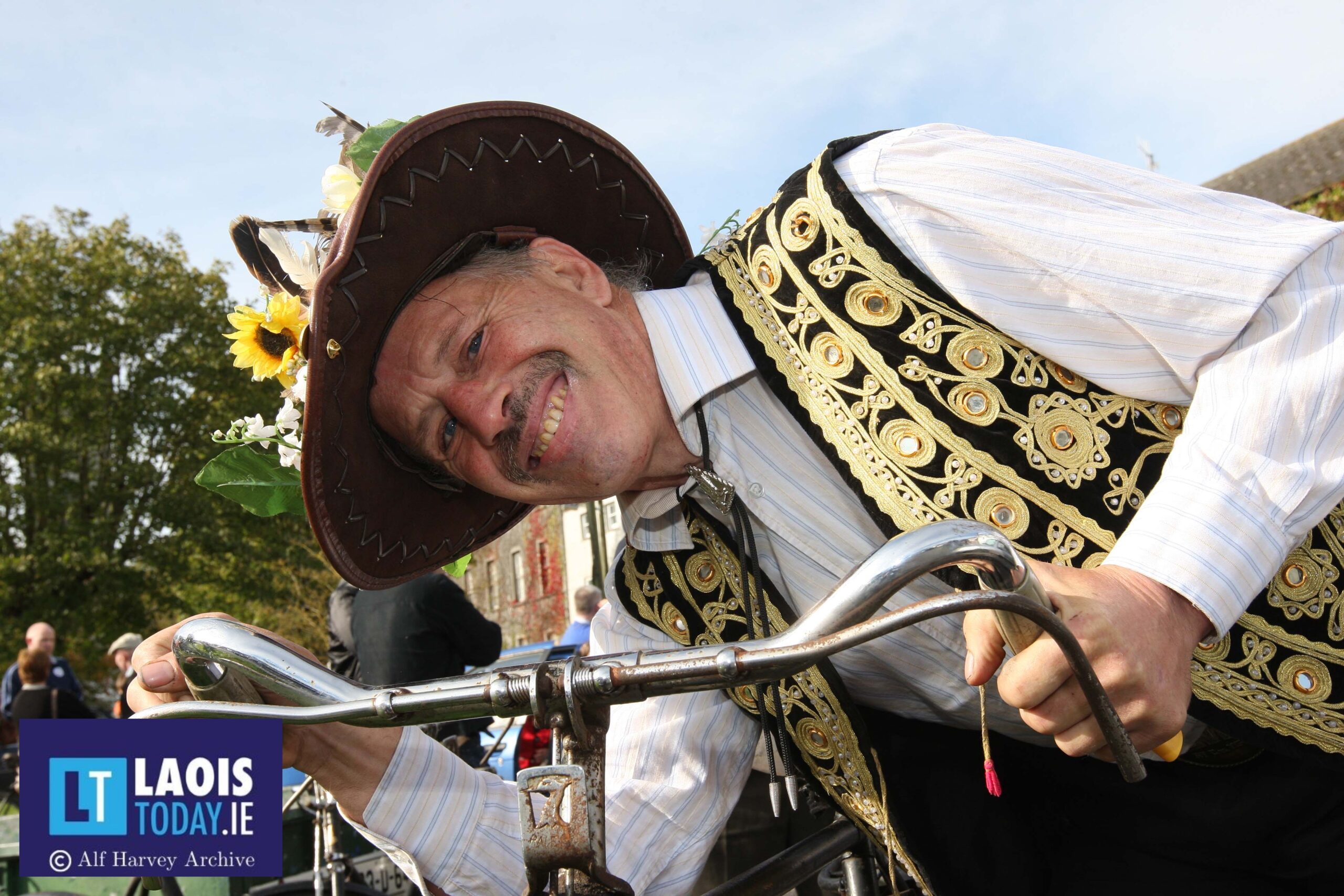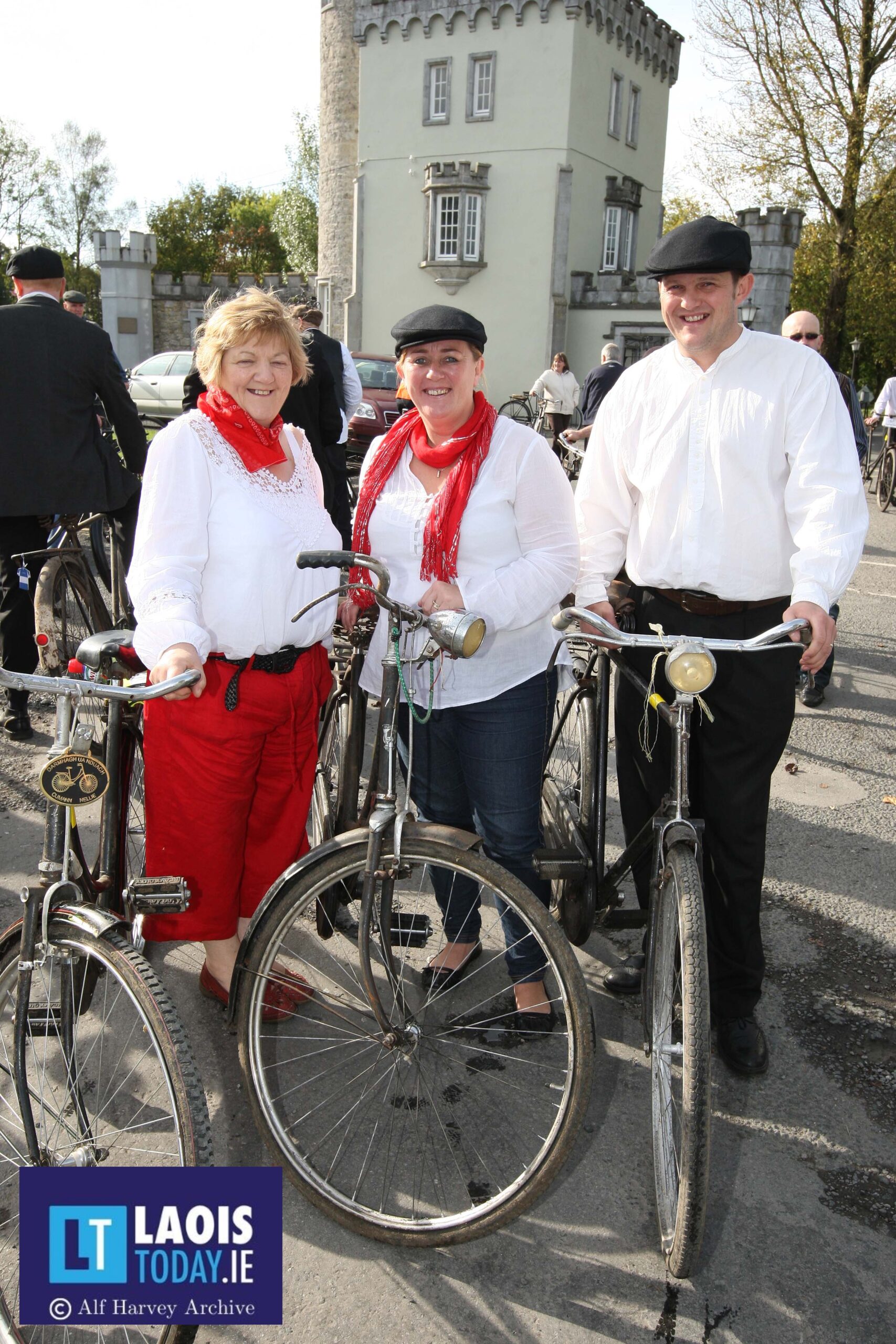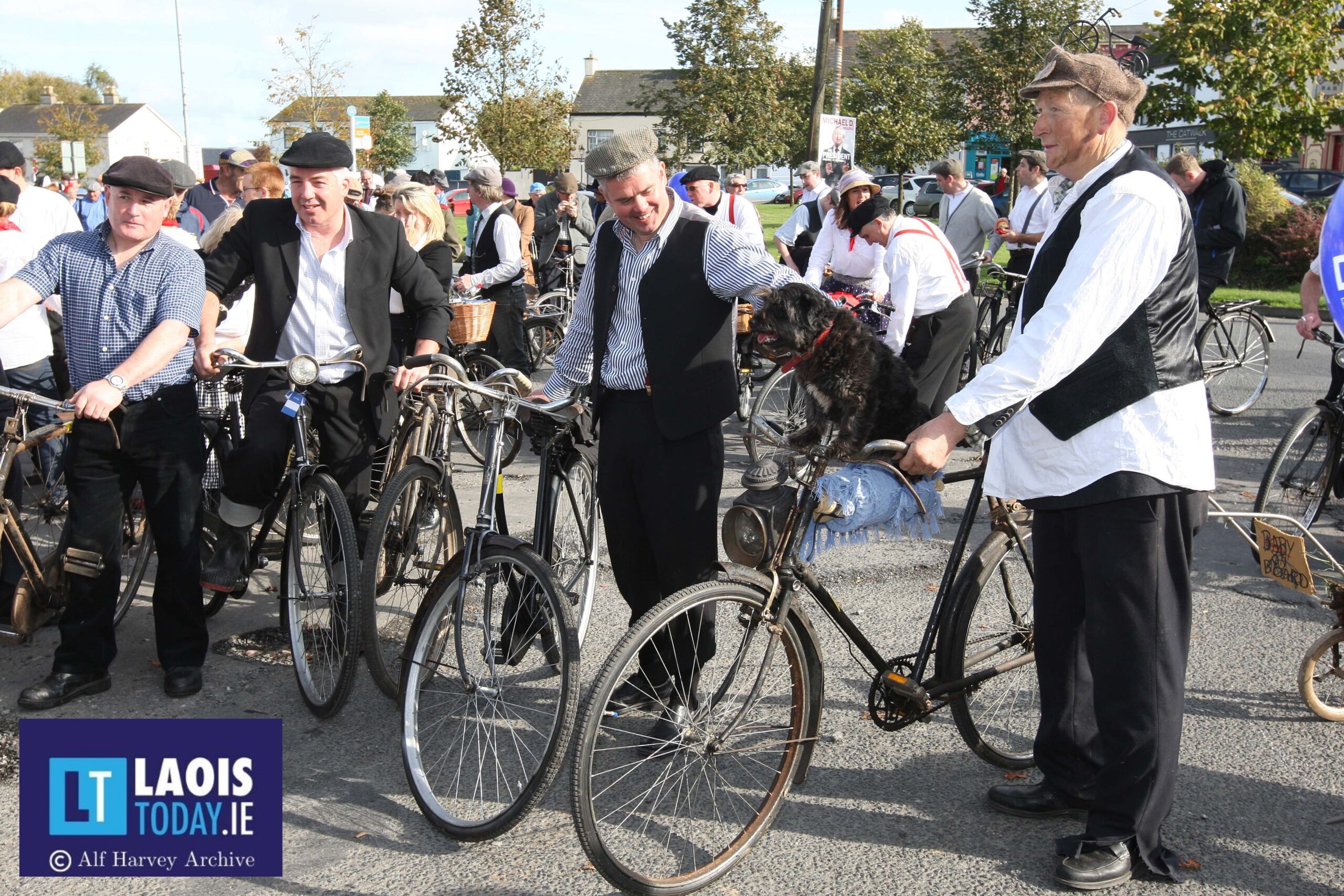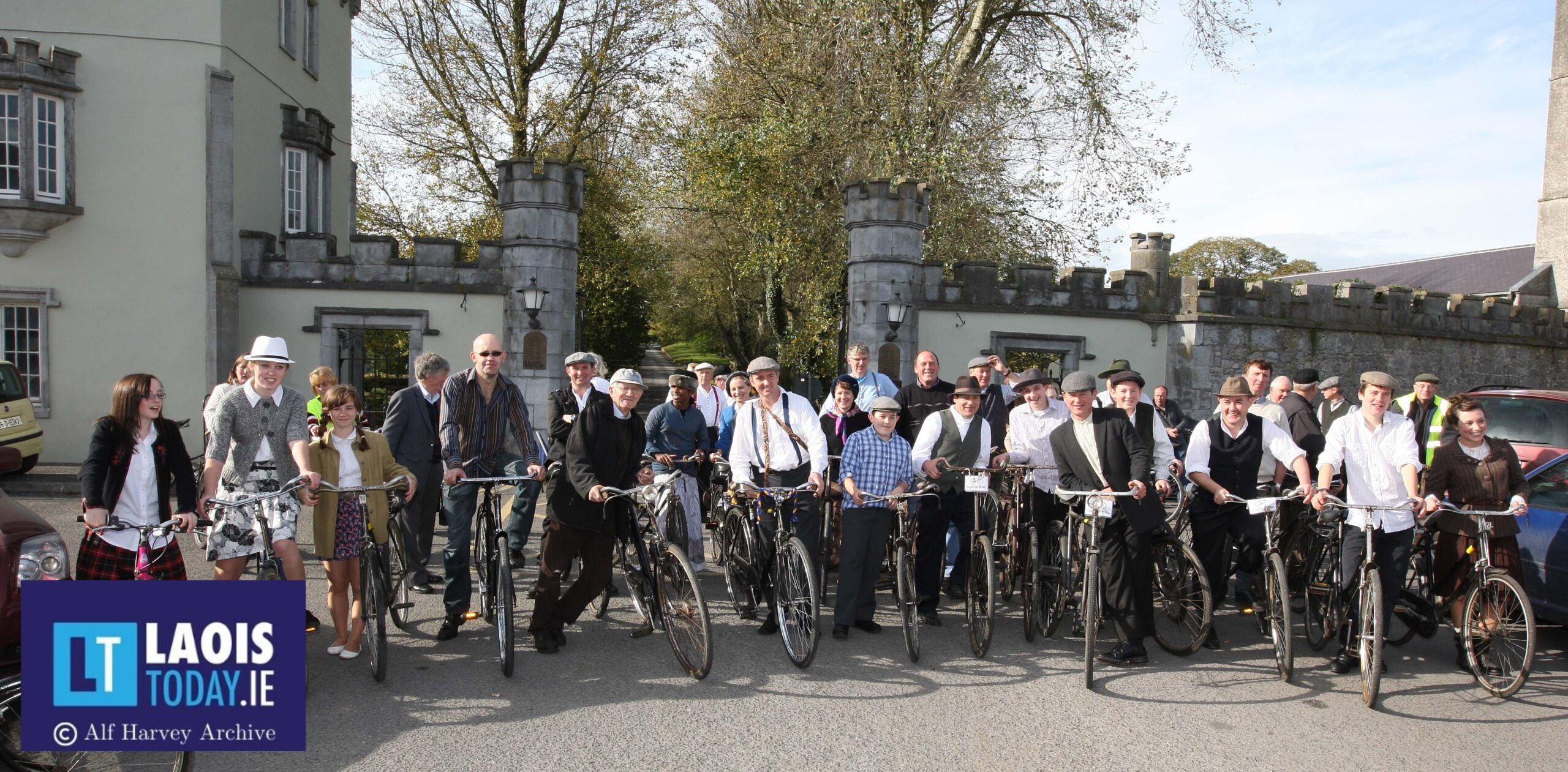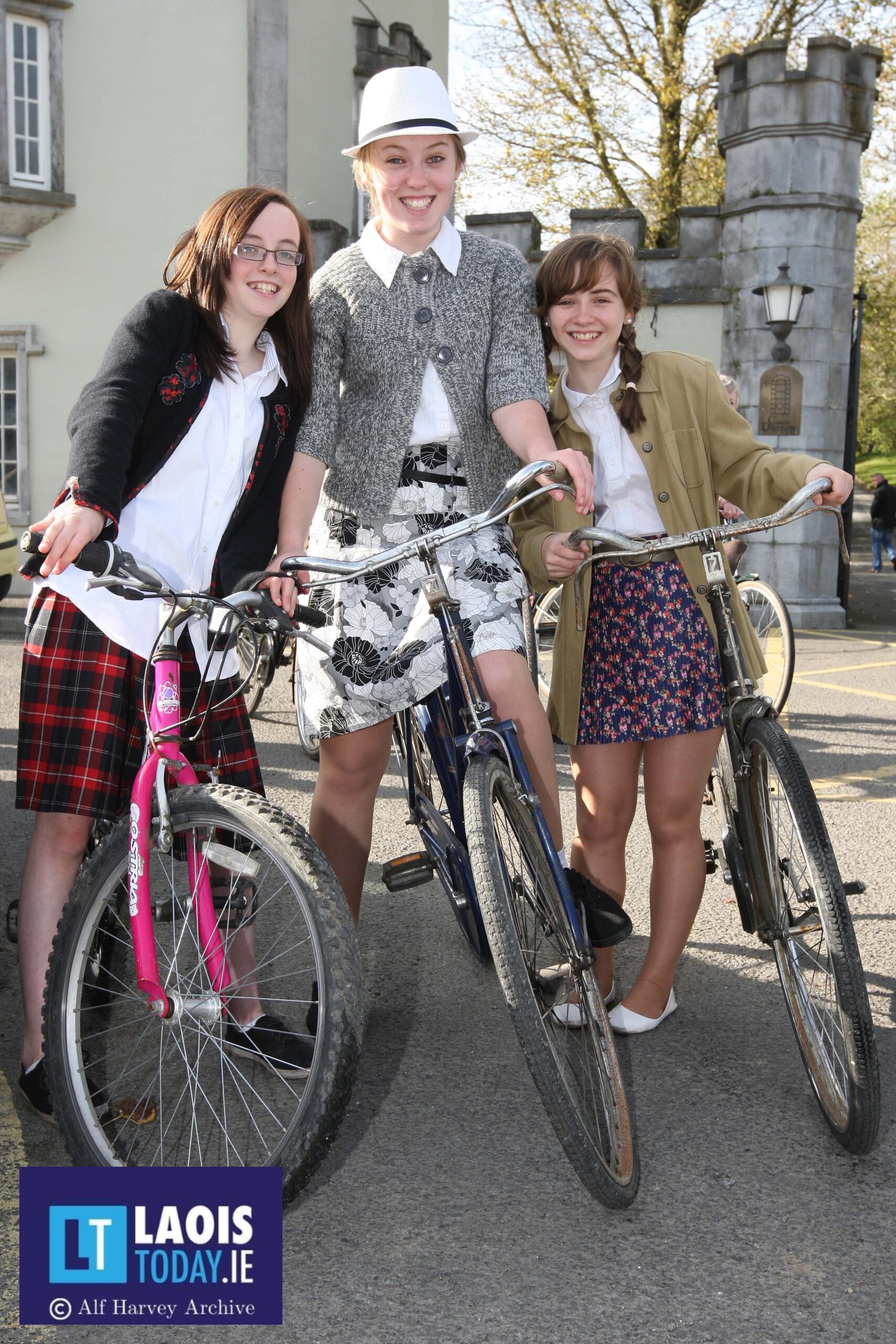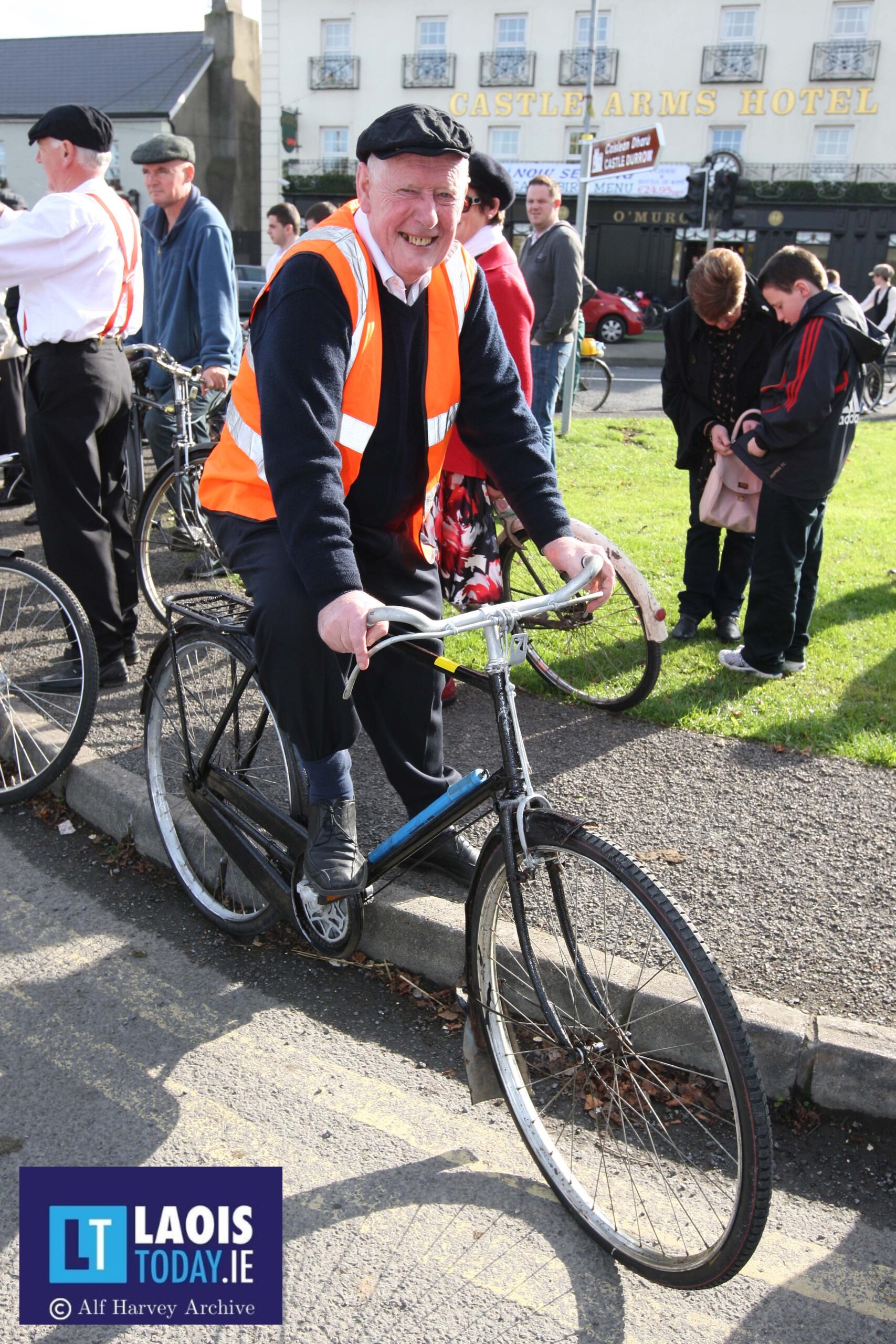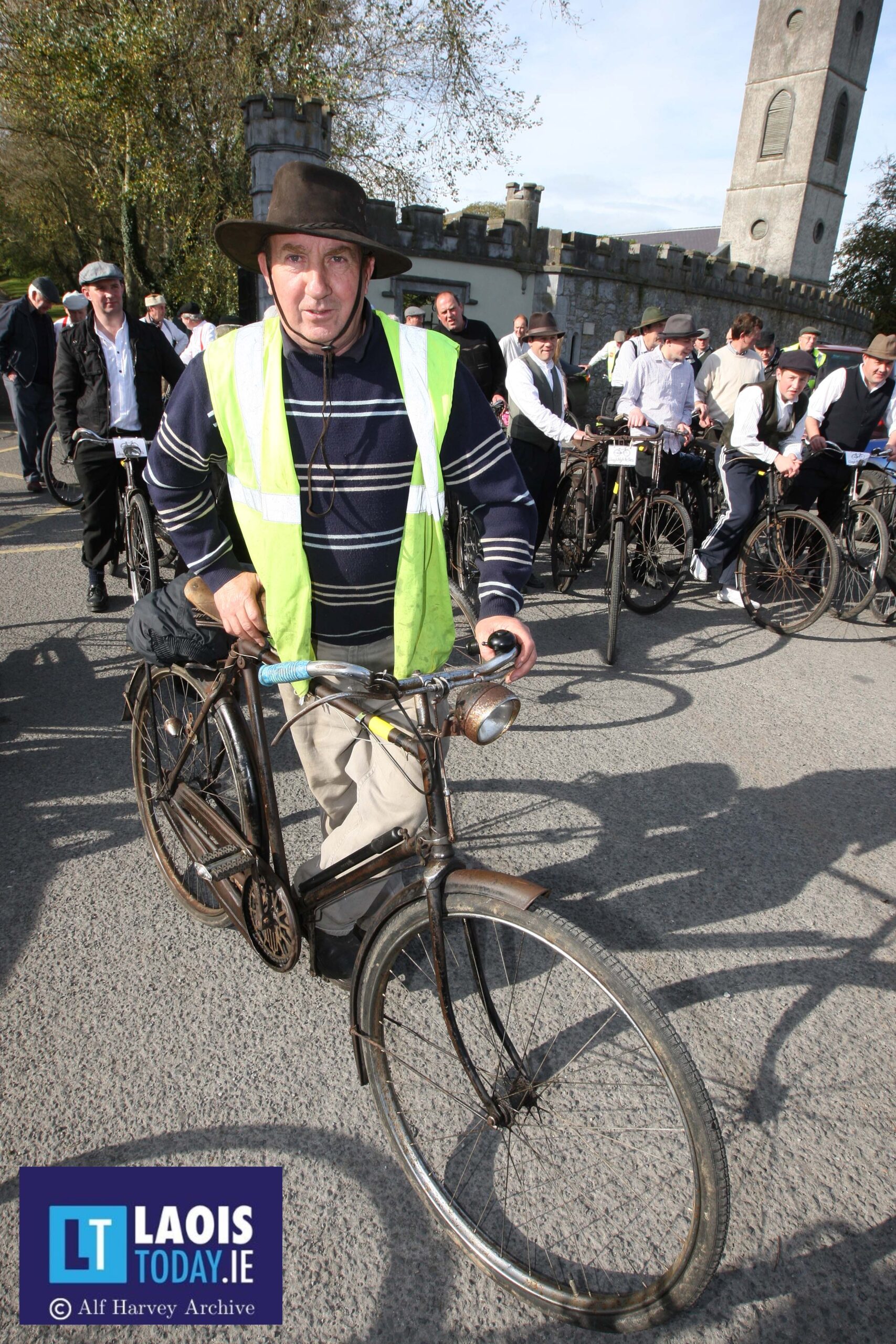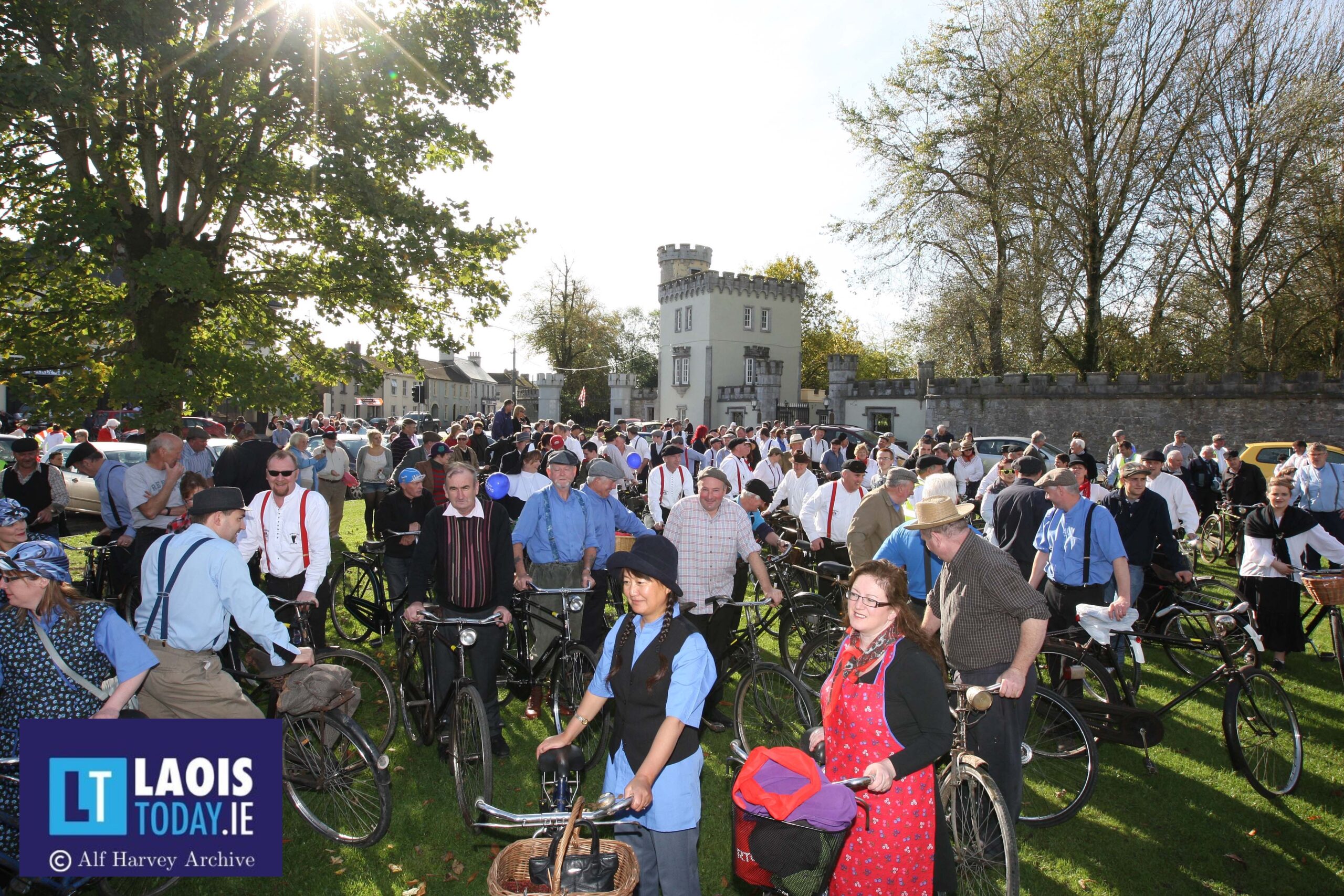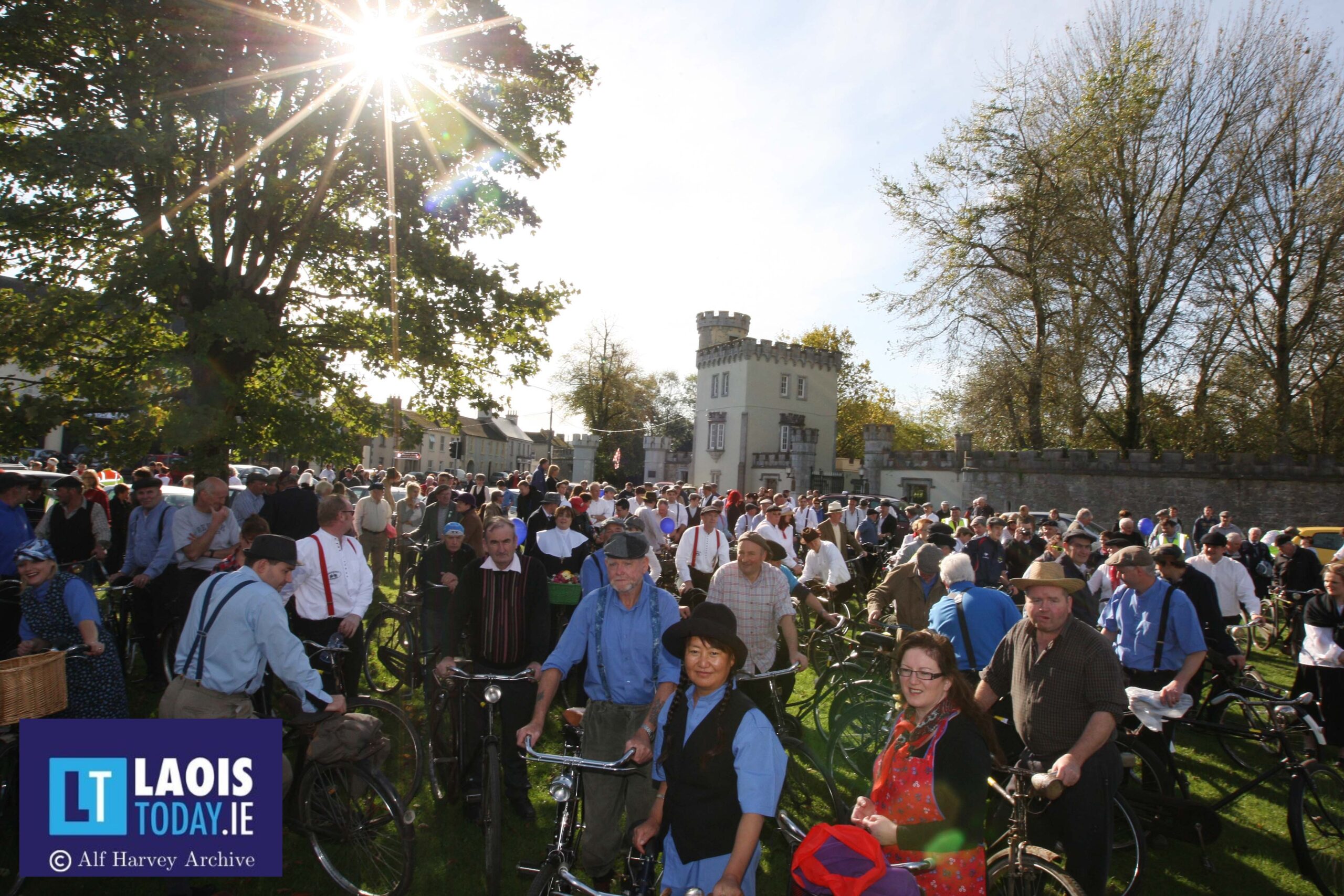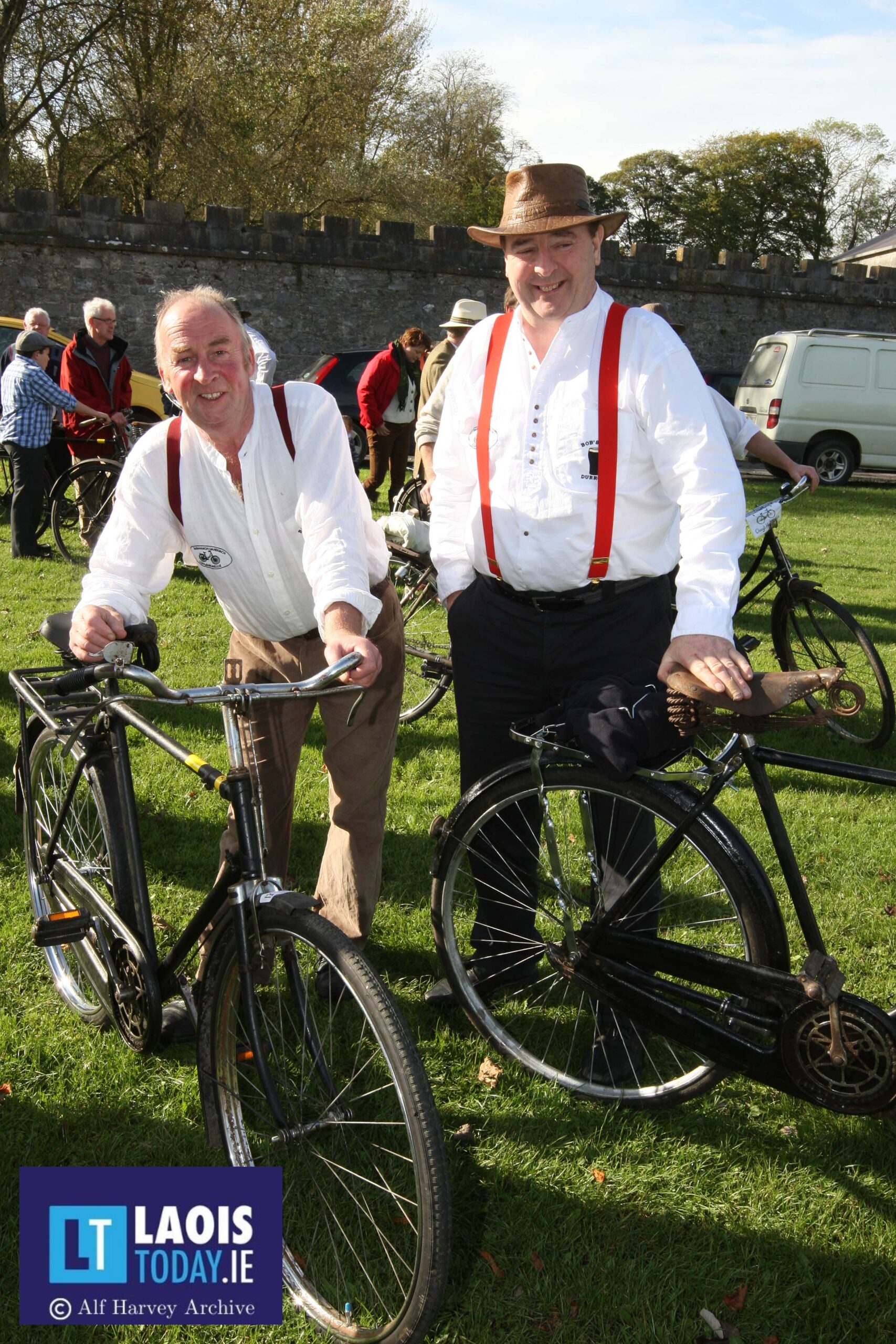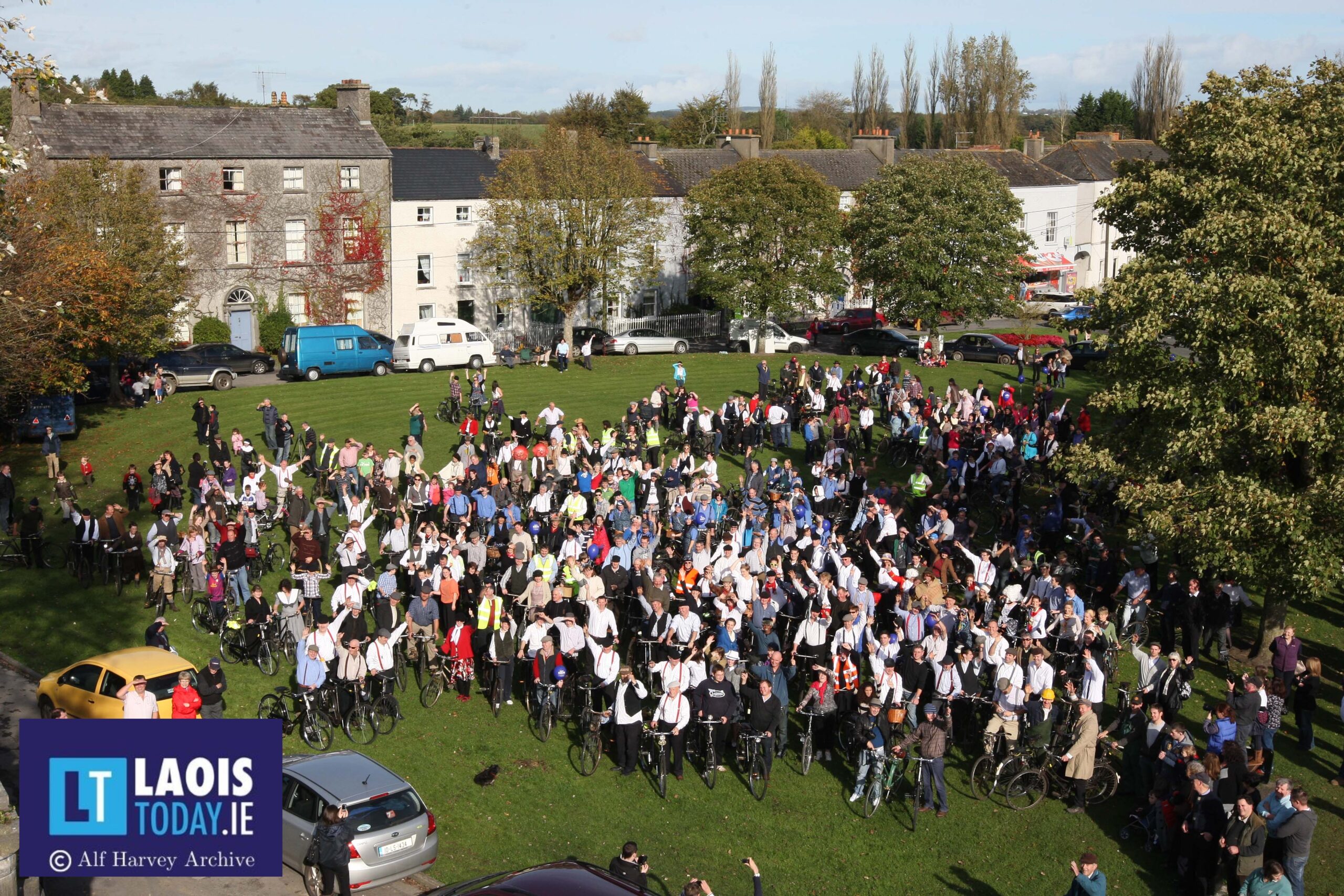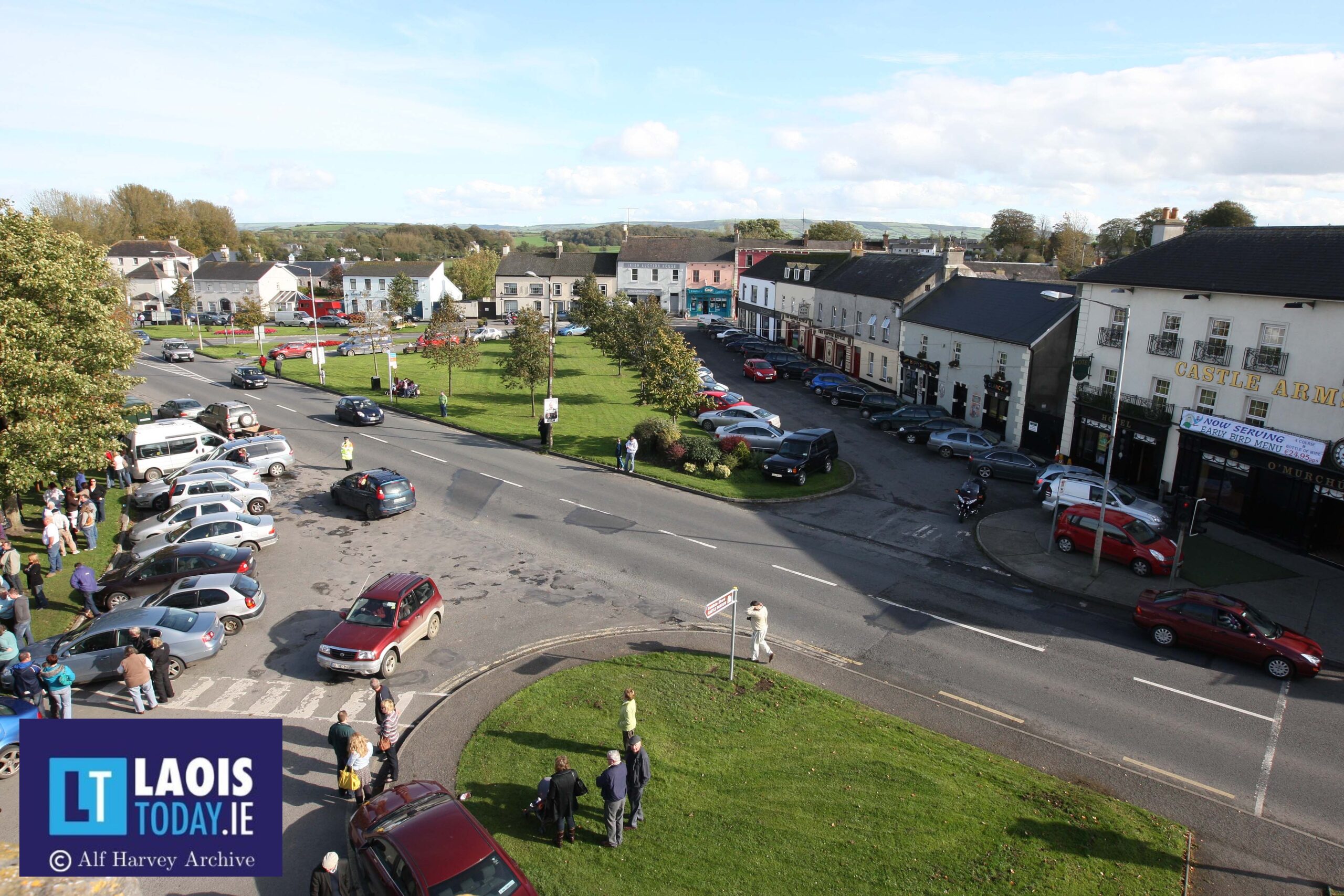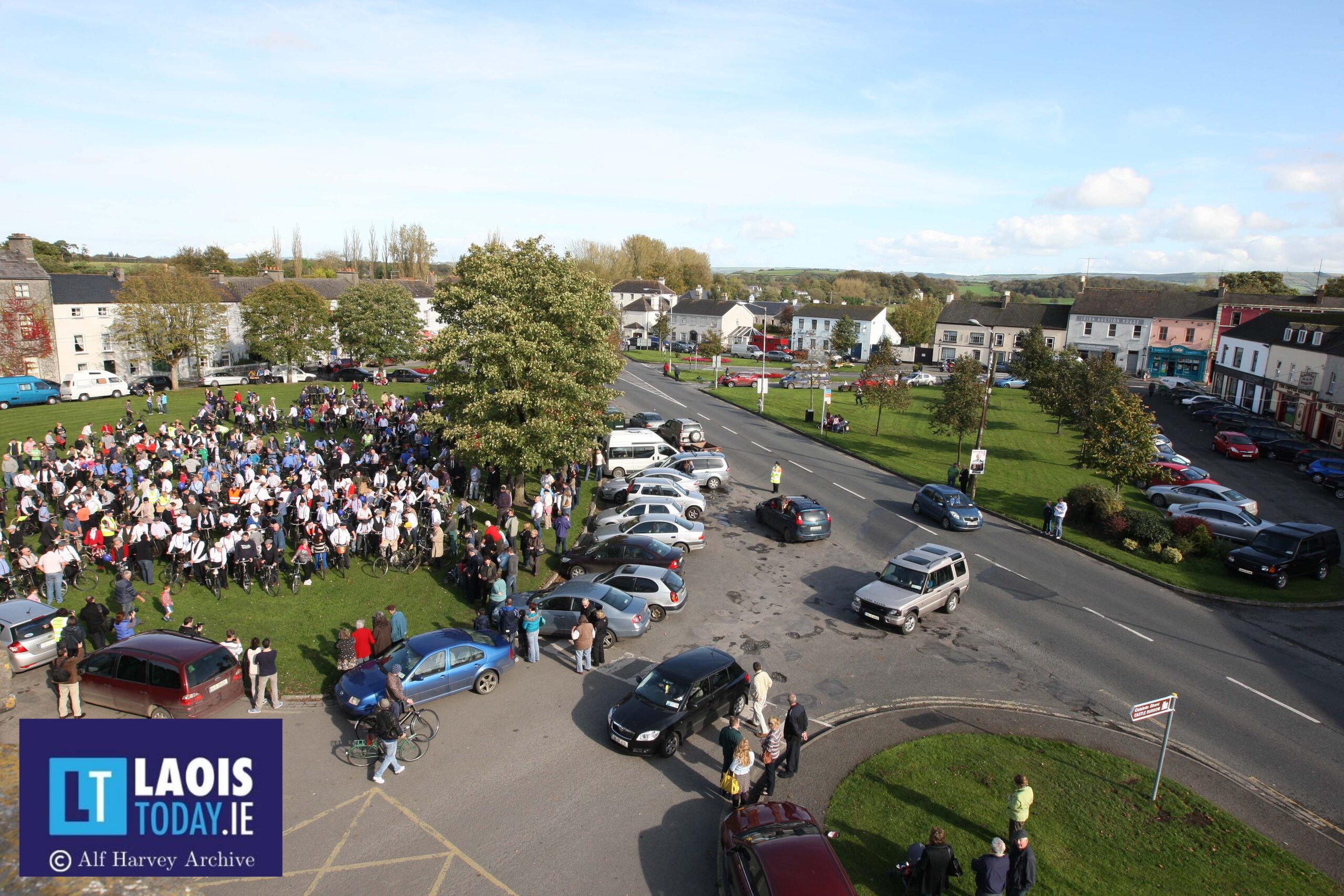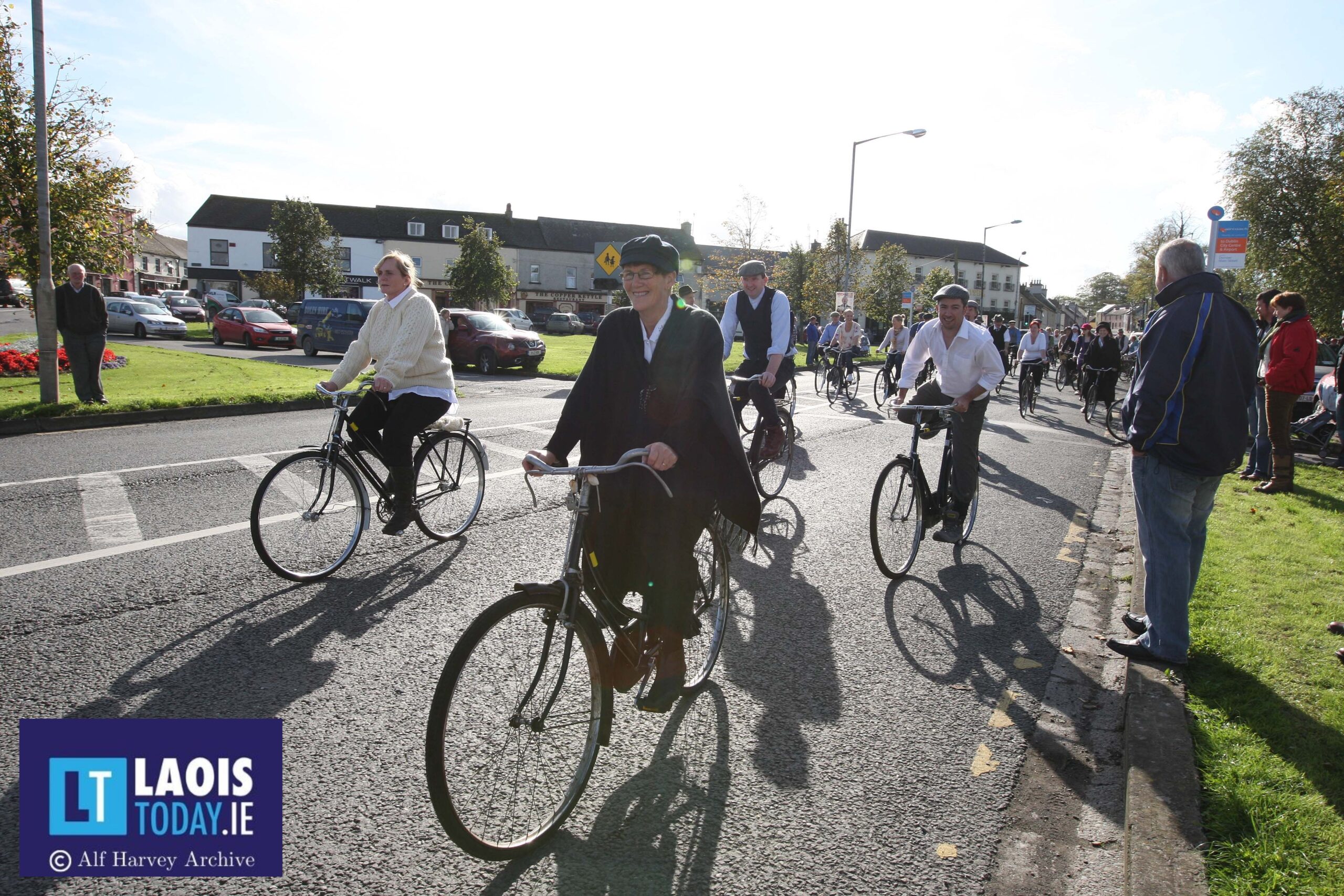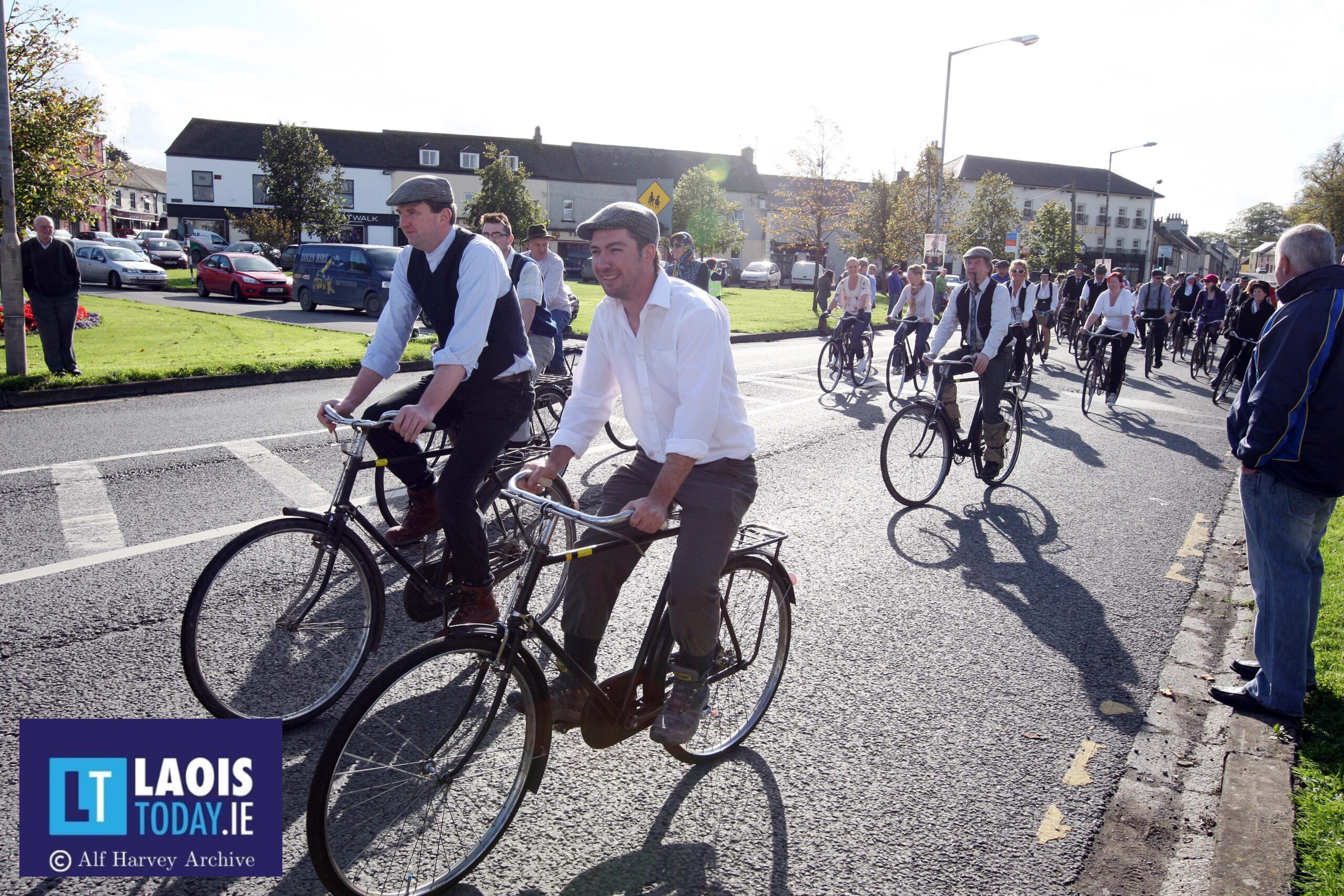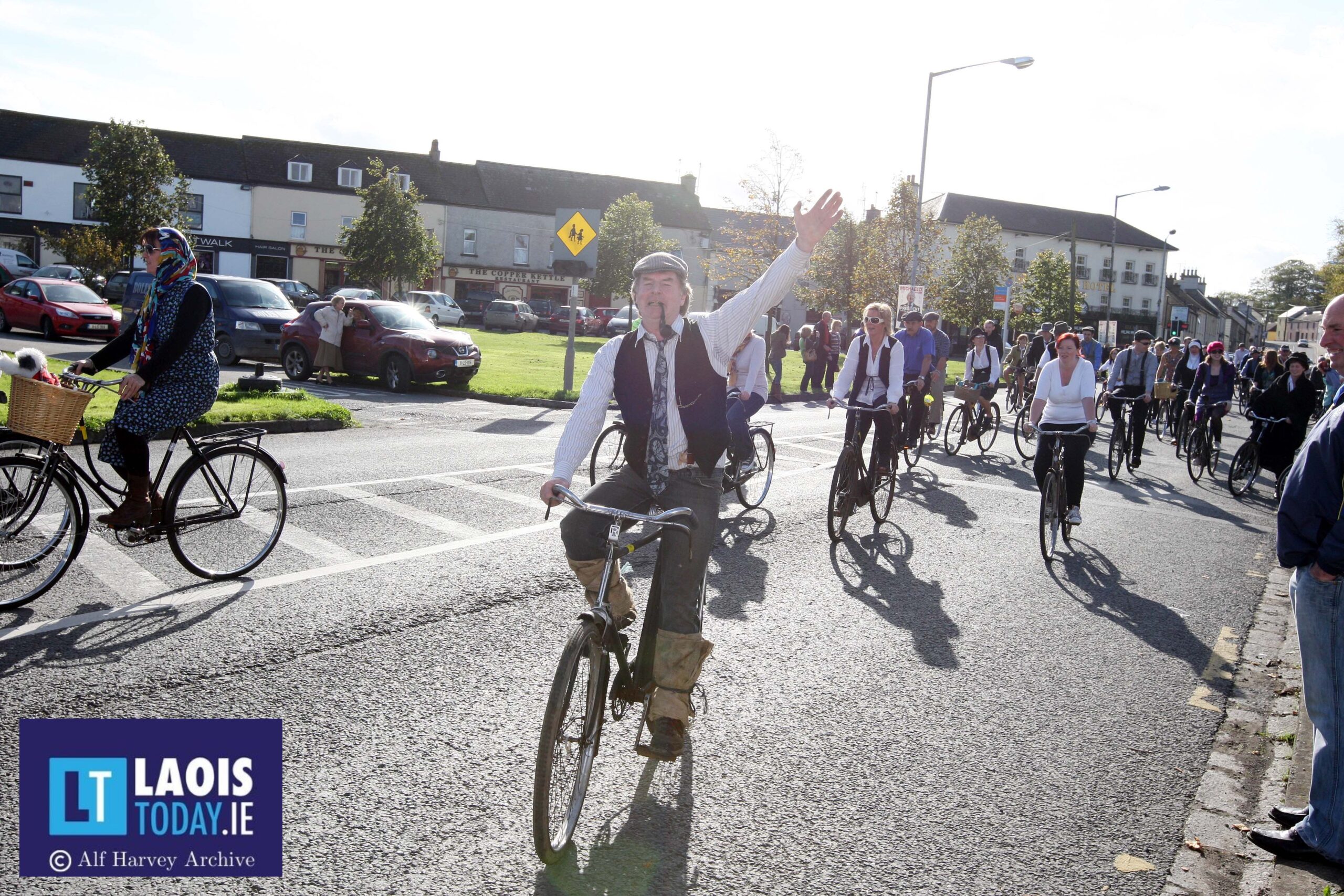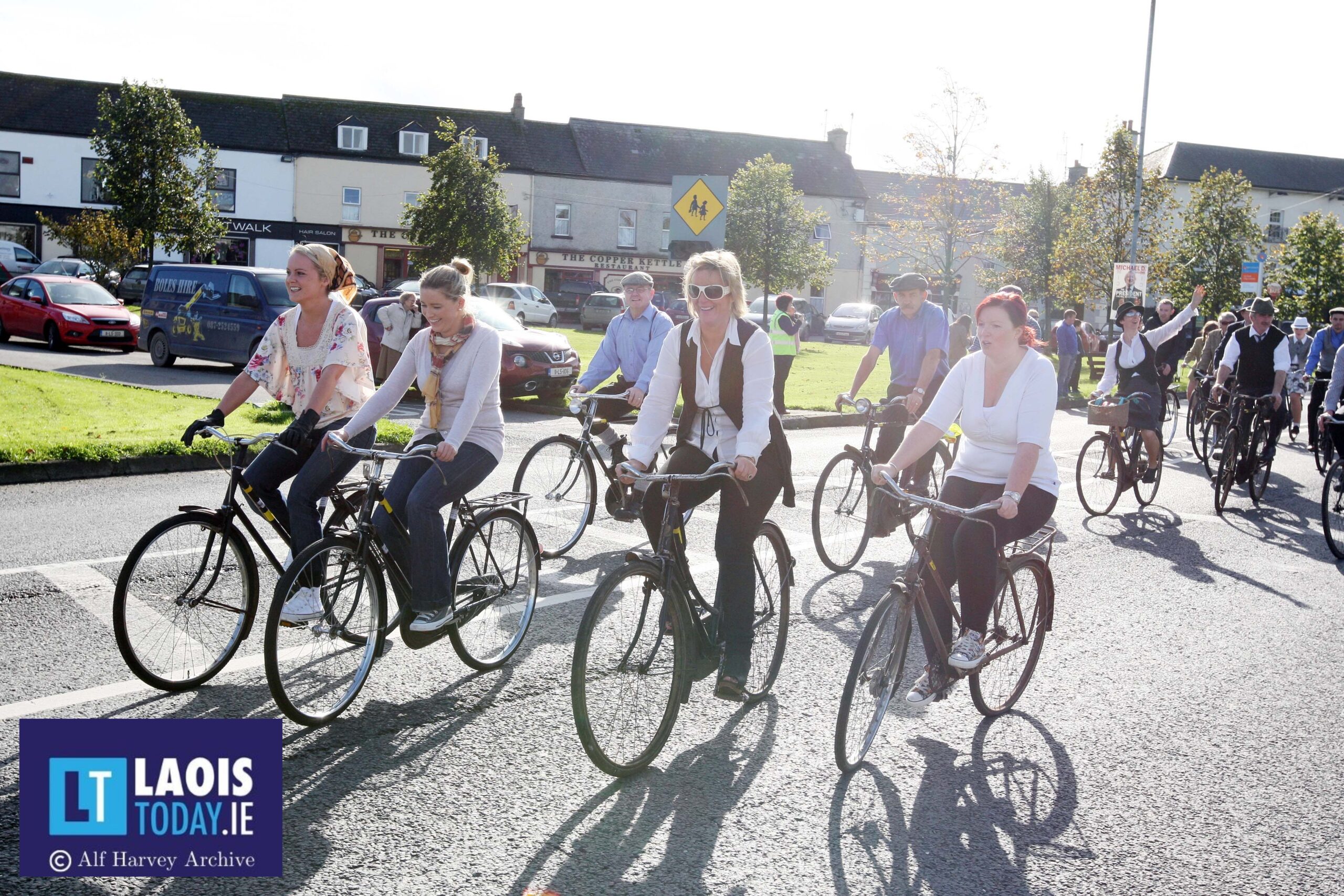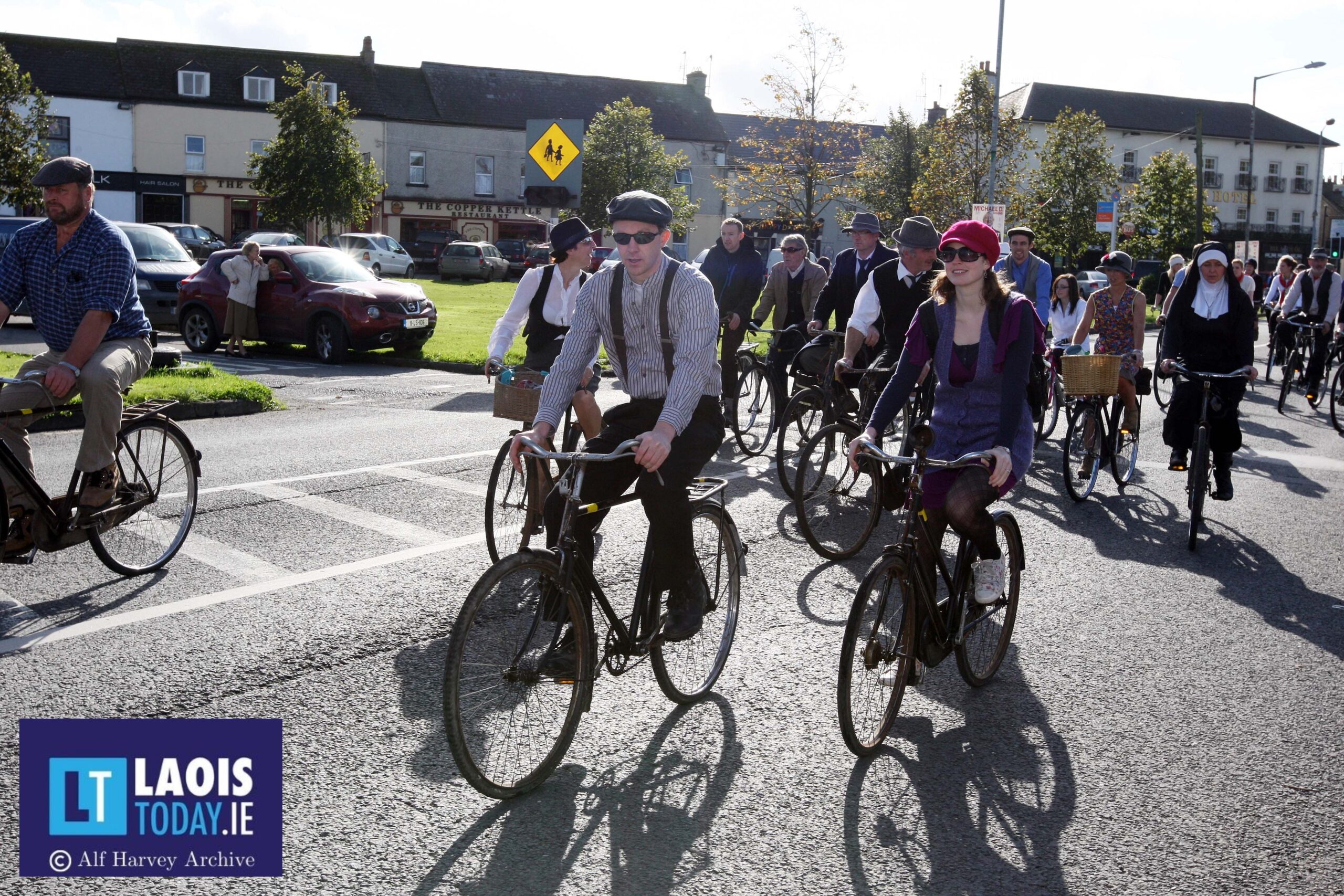 SEE ALSO – Check out more stories and photos from 2011 here