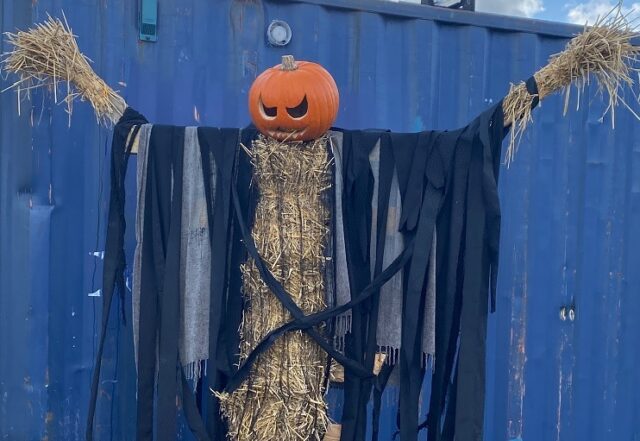 The SOLAS garden centre in Portarlington is again leading the way in terms of its green credentials as it goes solar in a big way.
David Maher of SOLAS explains "over the next two weeks we are installing a total of €40,000 worth of solar panels in our garden centre".
"This will allow us to generate about 30% of our total power needs from renewable energy.

"We have partnered with Marval Power to install the system for us. The rollout of the system is pretty straight forward with the panel being mounted on both our containers and also on the warehouse roof."
Maher continues: "The project includes the installation of four electric car chargers which will be available to our customers with payment being made via a smartphone app.
"Though unfortunately there is no grants available for either the installation of the car chargers or the solar panels – the technology has improved so much in recent years that we believe that the payback period on our investment should be less than five years.
"Also we are catering for a need in the market place both in terms of offering a green retail experience but also addressing the chronic shortage of electric car charging points available to the public."
"This Monday, October 25, sees the first ever drive thru' screening of movies at SOLAS. The 5pm kids screening of 'Scooby Doo' is fully sold out, but there is still some tickets available for 'Halloween Resurrection' at 8pm.
"The screening with be accompanied by options to buy fresh popcorn, hot dogs and other movie food."
The SOLAS pumpkin patch has shot to national fame, as it has been selected to feature on next Tuesday's 'Ireland AM' programme on 'Virgin Media 1' which will air between 9-10am.
The decision to include SOLAS in the programme is a tribute to the hard work and design flair of Georgina Carey who overseen every aspect of the 'spooky Halloween experience @ SOLAS' including coffins, headstones, bats, skeletons and pumpkin patches.
This weekend sees another 100% capacity farmers market with 27 different stalls covering everything from sushi, to fresh meats and fish, organic vegetables, cakes, soaps and wood craft.
Keeping with the green theme for the first time we will feature Kildare business 'refillz Zero Waste' which offers the option to shop for over 300 products without the packaging – bring your Tupperware!
Meanwhile the Chill food area will offer Chilli beef tacos, freshly made quiche and salads, pizzas and coffees from local craft roaster 'Seccetto Coffee'.
SOLAS – Build it and they will come.
---
If you would like to advertise a job vacancy, get in touch with LaoisToday by calling 057 8670722, 085 7180700 or emailing info@laoistoday.ie
SEE ALSO – Check out the dedicated jobs section on LaoisToday