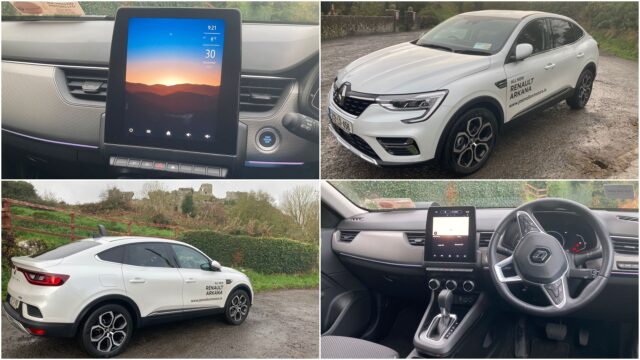 Five years ago, in 2016, there was just over 3,200 electric or hybrid cars sold in Ireland. So far in 2021, there has been over 35,000.
In Laois the increase has been even more dramatic. In 2016, there was 23 electric or hybrid car sales in the county recorded by the Society for the Irish Motor Industry (SIMI). In 2021, there have been 385.
The range of hybrid or electric cars has broadened considerably, awareness has increased and sales have duly followed.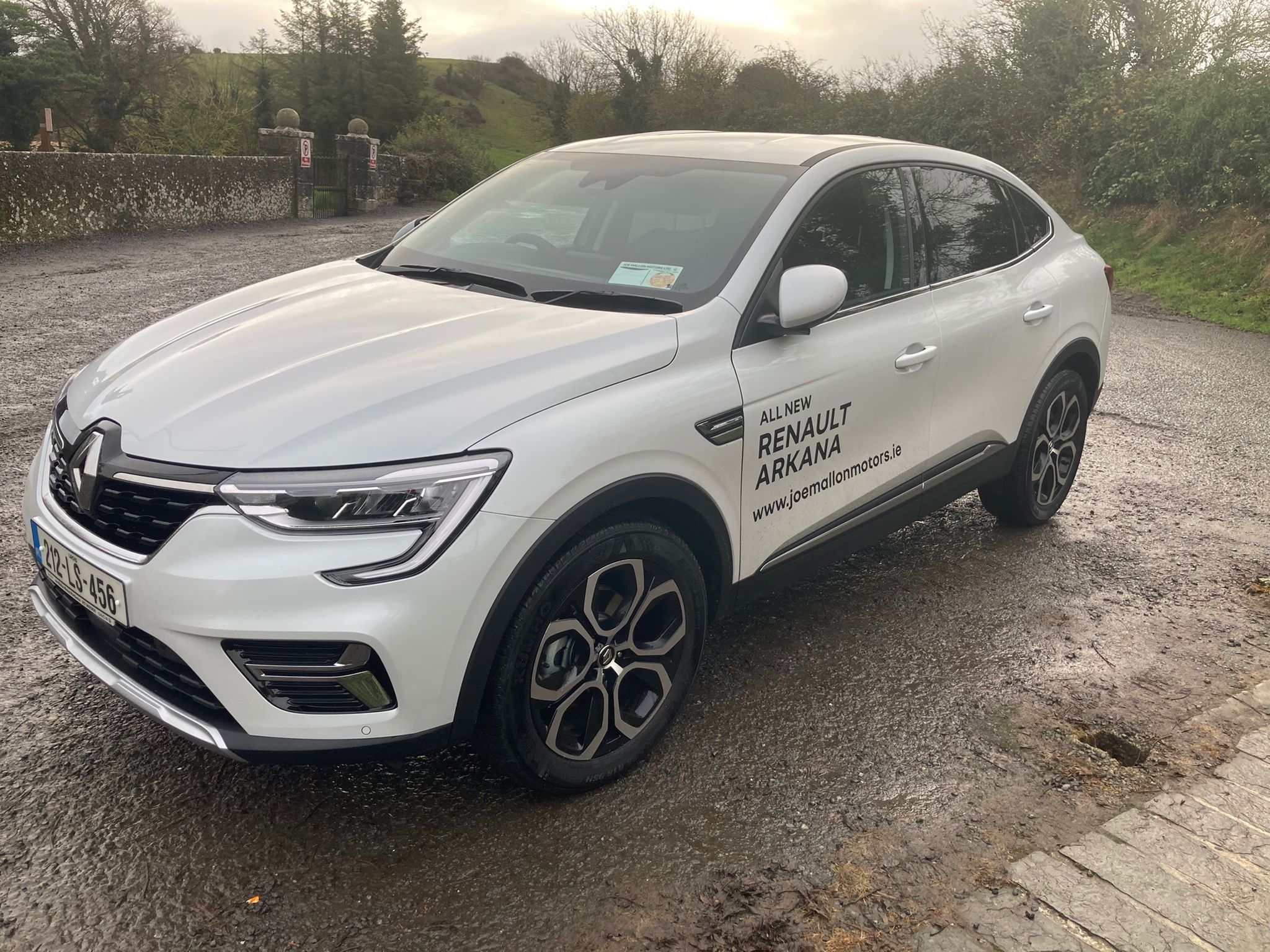 Across the board there has always been new cars and new models emerging into the market. And Renault's latest SUV offering, the Arkana, is one that has certainly caught the eye.
Available in both petrol and petrol-electric and starting at €30,340, the new Renault Arkana has a lot going for it.
A sleek and stylish exterior, spacious interior, the raised driving position, a big boot and a beautiful touchscreen display ensure it's a very pleasing car on many levels. Its price point is also a huge selling point.
We recently took advantage of Joe Mallon Motors generosity and had the Arkana for a couple of days.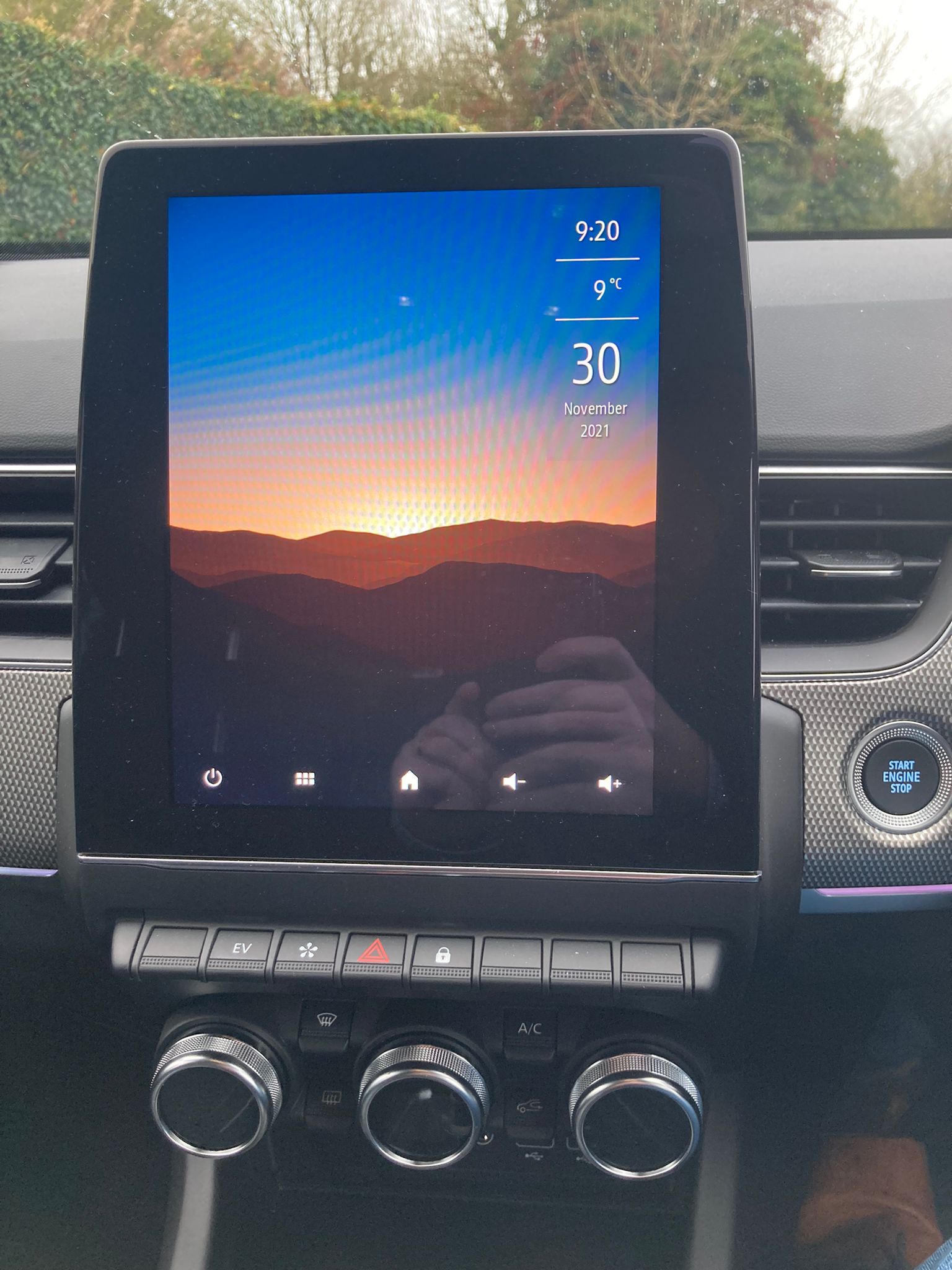 Getting used to the hybrid – and noticing the switch over from electric to petrol – was a bit of an adjustment. It essentially runs off the electric battery when you're going slower and switches over to the engine when you open up. It means it's very economical for town driving.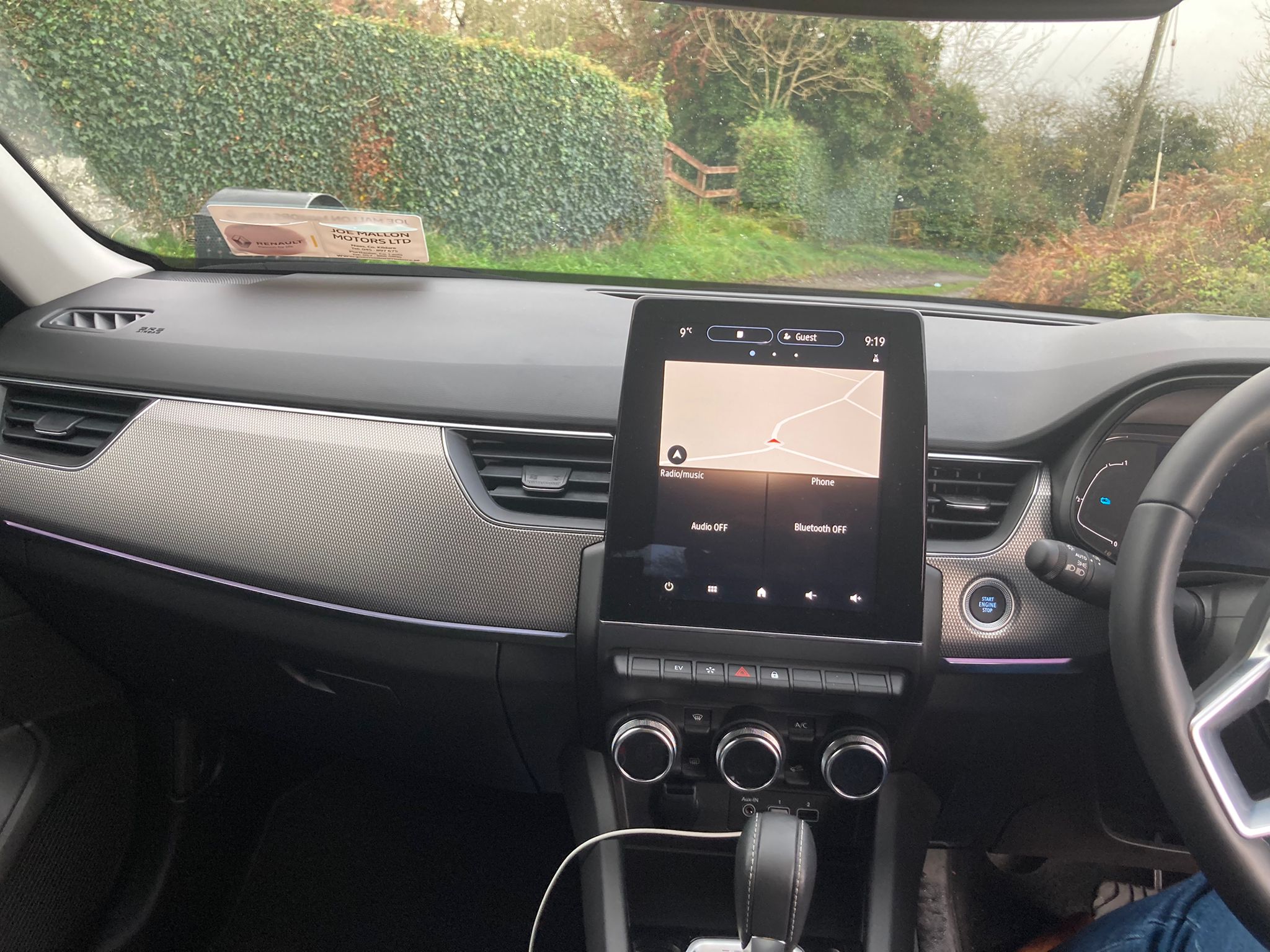 The main advantages of a hybrid are that it should consume less fuel and emit less CO2 than a comparable conventional petrol or diesel-engined vehicle.
combines a strong, efficient 1.6-litre petrol engine, 1.2 kWh lithium-ion battery and two electric motors, delivering an economical, responsive and refined option.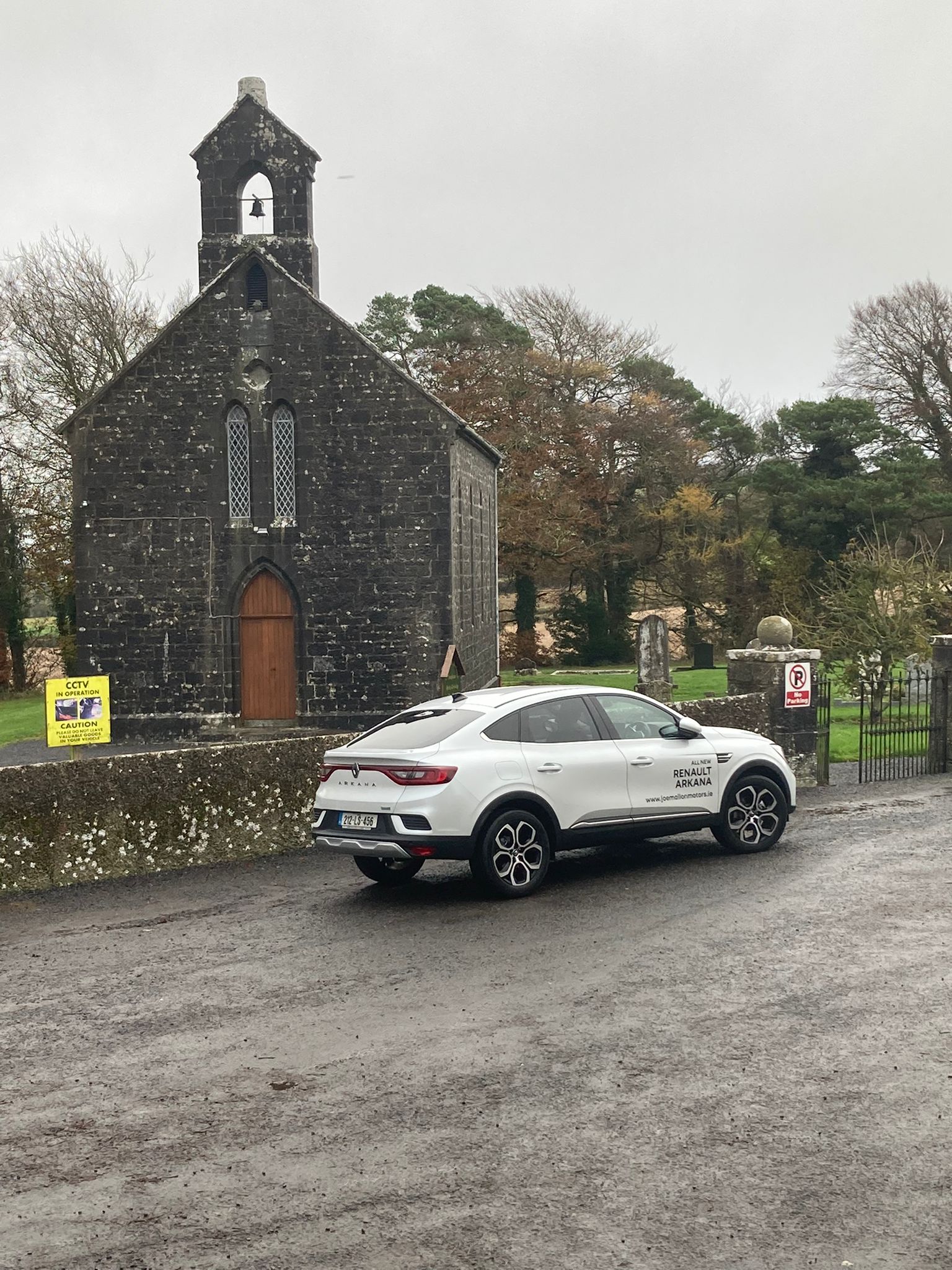 All Arkana models boast a five-star Euro NCAP crash safety rating and feature an extensive list of safety equipment. As well as ADAS, All models come with Active Emergency Braking System with pedestrian and cyclist detection, Traffic Sign Recognition, Lane Departure Warning, Lane Keep Assist with active steering, safety distance warning, tyre pressure monitoring, cruise control with speed limiter and Renault Emergency Call with SOS button that automatically engages in the event of an accident.
You can check out a video below from Carzone explaining in detail more of the car's features.
Experience the All-New Arkana today at Joe Mallon Motors Portlaoise.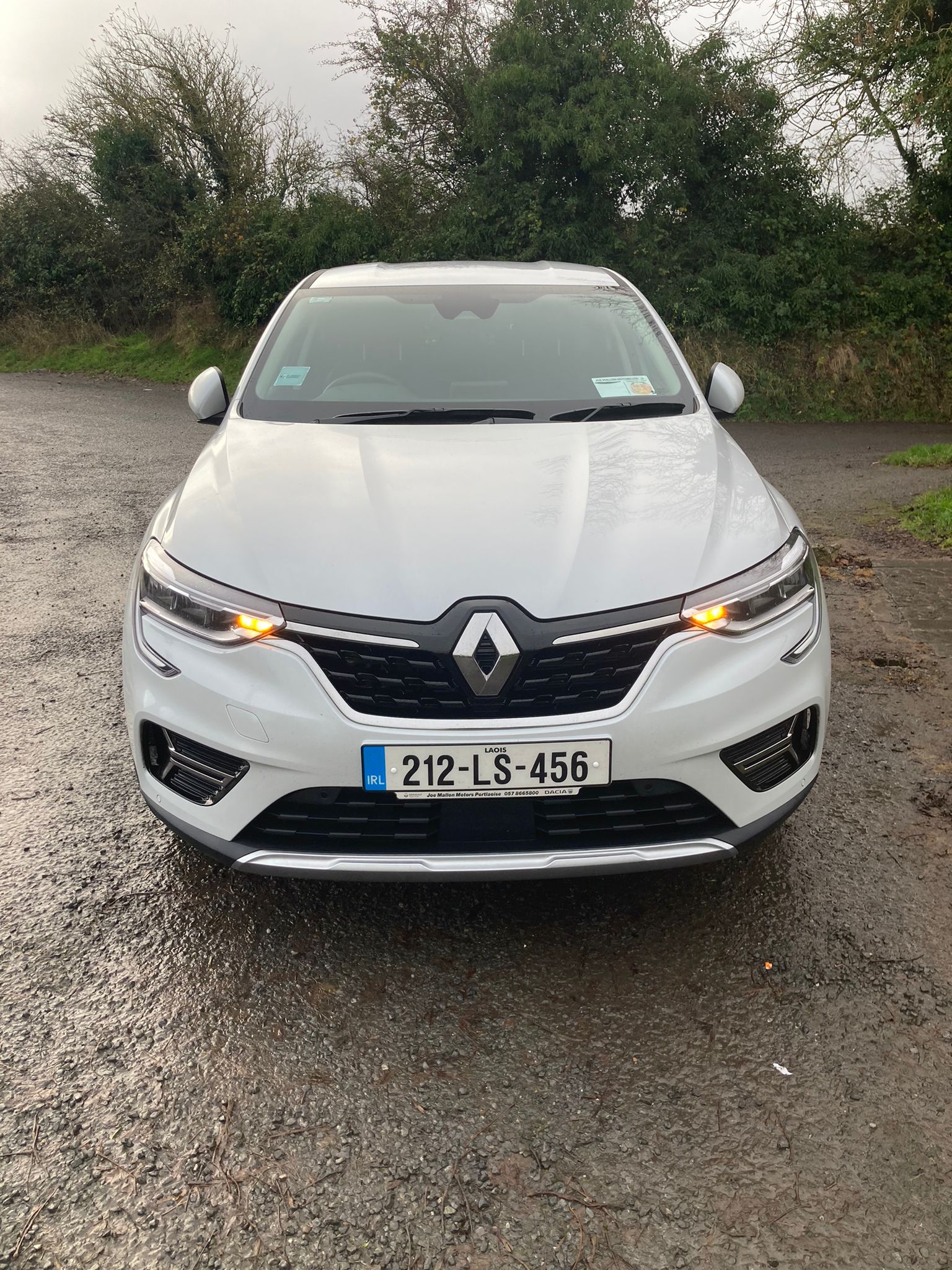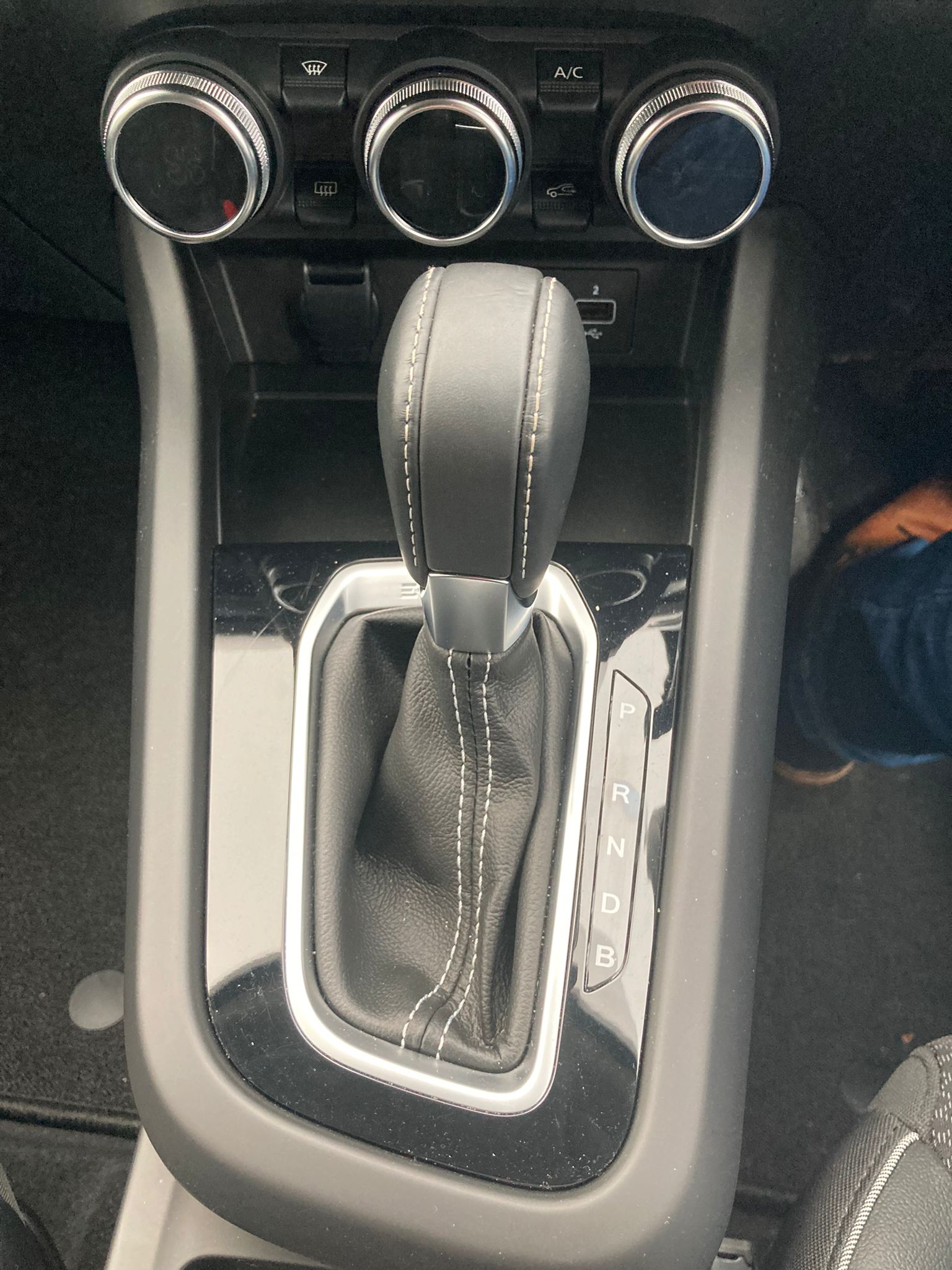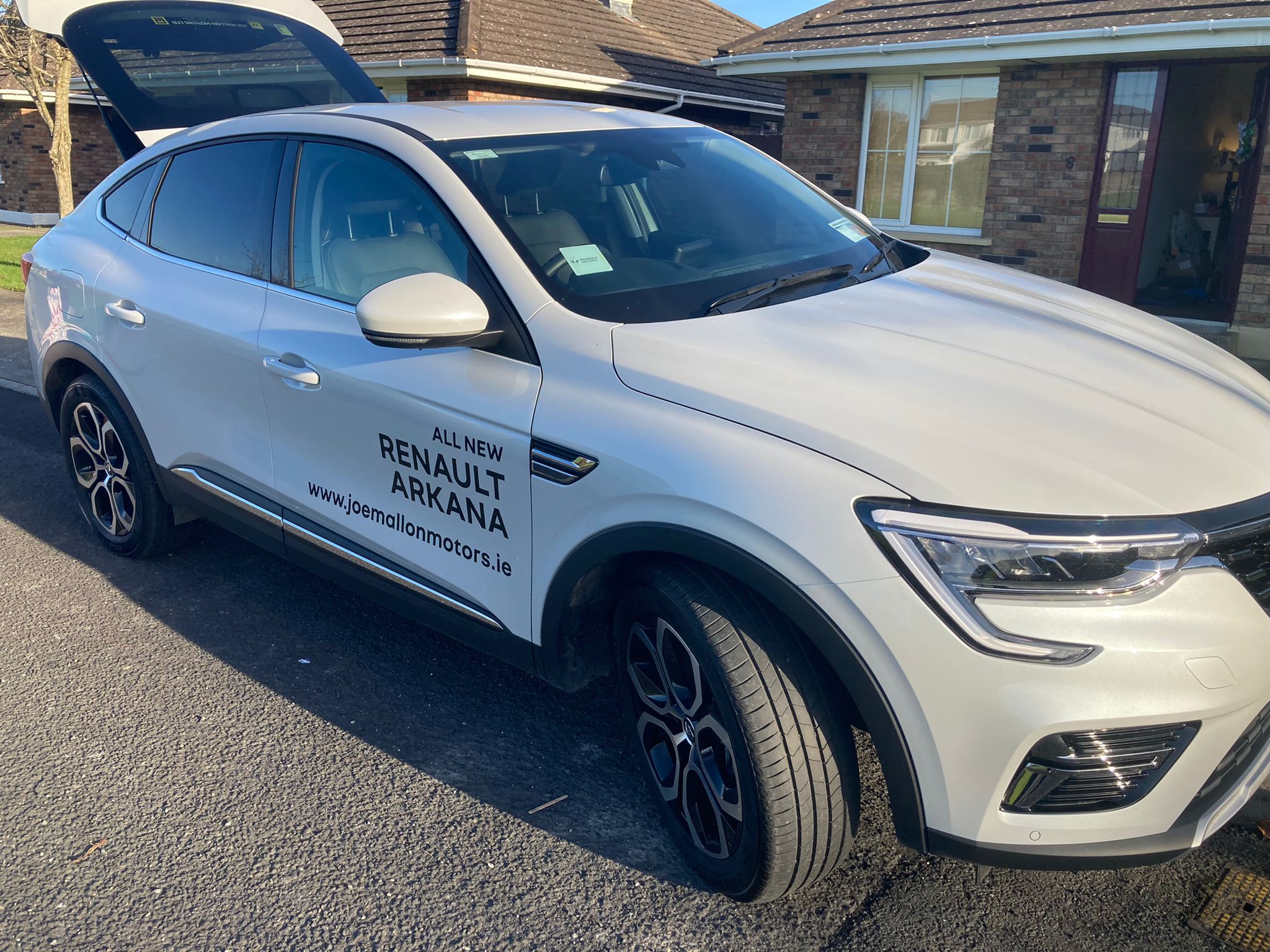 SEE ALSO – Talking Sport Podcast: Anna Geary on girls in sport, Ireland's Fittest Family and the Renault Arkana