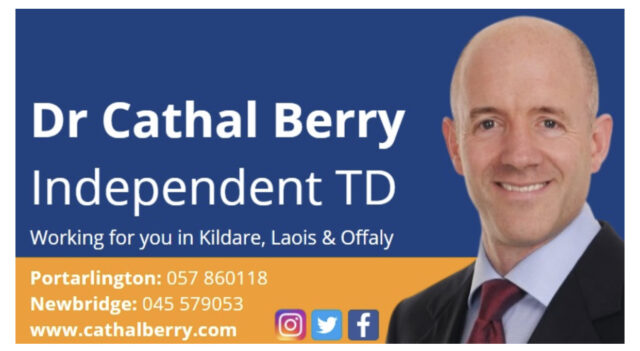 I would like to take this opportunity to wish you and your family a happy, safe and peaceful Christmas and a healthy New Year.
In what has been a difficult year for many people and businesses, let's continue to support and protect each other throughout the Christmas break.
Looking forward to working with you in 2022.
Cathal Berry, Independent TD
Working for you in Kildare, Laois and Offaly