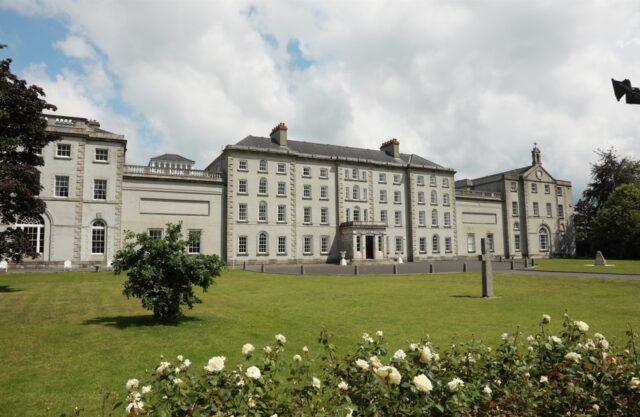 Carlow College, St Patrick's has launched its programme of Evening Courses starting in January 2022 – catering to a diverse range of interests.
Whether you are looking to study for professional development or for personal interest, evening courses are a great way to explore new ideas, develop new skills and are truly an investment in yourself.
The courses, starting in late January 2022, cover a range of topics and are a great way to explore a new area of interest or dip your toe into lifelong learning.
The courses on offer include:
Conversational Irish: suitable for those who want to brush up on basic Irish learned in school
Introduction to Playwriting: exploring writing for theatre through practice and discussion through workshop-based learning. 
The Human Condition: An Introduction to Psychology: introduction to the light and dark side of the human condition – the good, the bad and the in-between.
Introduction to Art & Ecology: Carlow-based visual artist, Jules Michael, leads an exploration into creative practices in the context of the climate crisis and the ecological, social and ethical challenges we all face.
Digital Storytelling: introduction to models of creative thinking and the different tools and techniques that can help you create an effective digital story telling strategy.
Ireland, the British Empire and India: learn about the Irish generals, officers and rank-and-file soldiers who served in the East India Company's Indian armies between 1830 – 60.
Carlow College is the only dedicated liberal arts college in the South-East and has a long history of providing courses in arts, humanities and social sciences which are accessible to the wider community.
Dr Eoghan Smith, Academic and Research Development Project Manager for Carlow College, commented, "We are very excited to be offering Evening Courses again in 2022. Our Evening Course programme is designed for hobbyists and those looking to upskill, as well as those looking to explore a return to education. "
Full details of the Evening Courses for 2022 are available at www.carlowcollege.ie/courses/evening/ or by calling 059 915 3200
---
If you would like to advertise a job vacancy, get in touch with LaoisToday by calling 057 8670722, 085 7180700 or emailing info@laoistoday.ie
SEE ALSO – Check out the dedicated jobs section on LaoisToday