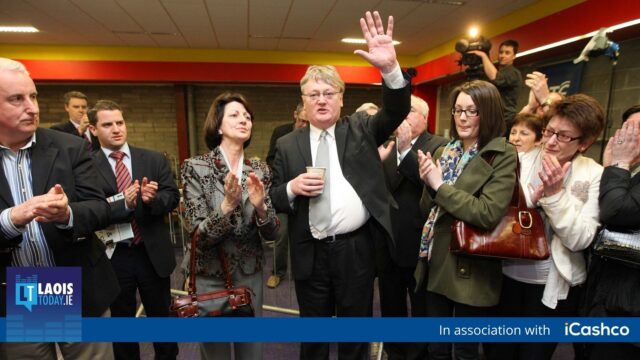 This interview with John Moloney was initially broadcast as a LaoisToday Podcast on February 26, 2021.
---
On this week's LaoisToday Podcast, we're delighted to be joined by former Fianna Fáil TD and Junior Minister John Moloney.
It's 10 years this week since John lost his seat in the Dáil, bringing an end to his 30-year career as a public representative.
In this chat, John talks about the experience of losing that 2011 General Election, what it was like to serve as a TD for 14 years, his admiration for Brian Cowen and why he thinks Barry Cowen would make a great leader for the party.
He also chats about the challenges facing Fianna Fáil, his views on Micheal Martin and Bertie Ahern and the prospect of going into government with Sinn Fein.
As well that we discuss what it's like in his current role as an undertaker during the Covid 19 restrictions.
You can listen to the interview in full below on Soundcloud or on Apple Podcasts or Spotify.

SEE ALSO – Check out all the previous LaoisToday Podcast episodes here