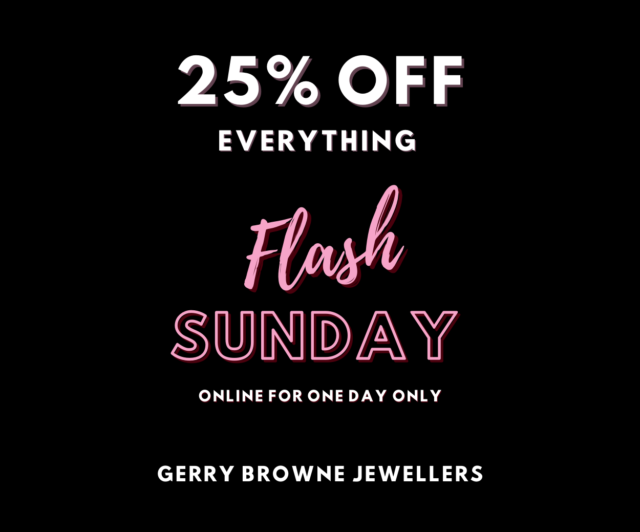 Gerry Browne Jewellers decided to keep you busy this Sunday with their unbelievable Flash Sunday offers.
This is the last day of the Flash Sunday series, so if you have fancy anything online, go for it. There is 25% off EVERYTHING!
These offers are online only at www.gerrybrownejewellers.ie –
Remember Valentines Day and Mothers Day is fast approaching, and what a great time to choose something lovely for the one you love, in the comfort of your own home.
Offers will be live on Saturday night at 12pm and will close on Sunday night at 12pm.
Enjoy!
SEE ALSO – Check out the Gerry Browne Jewellers website here