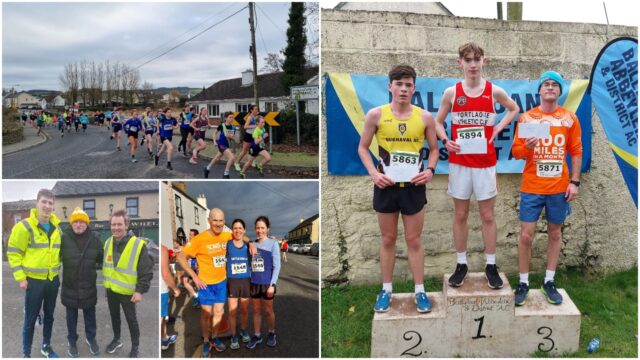 The Ballyroan 10 mile and 5k on Sunday was the first event of out Covid-19 restrictions.
The mood at Sunday's event was fantastic as all involved could get back into full flow of events.
This was a really well organised event by Ballyroan, Abbeyleix & District AC with 230 competing in the 10 mile event and 54 in the 5km.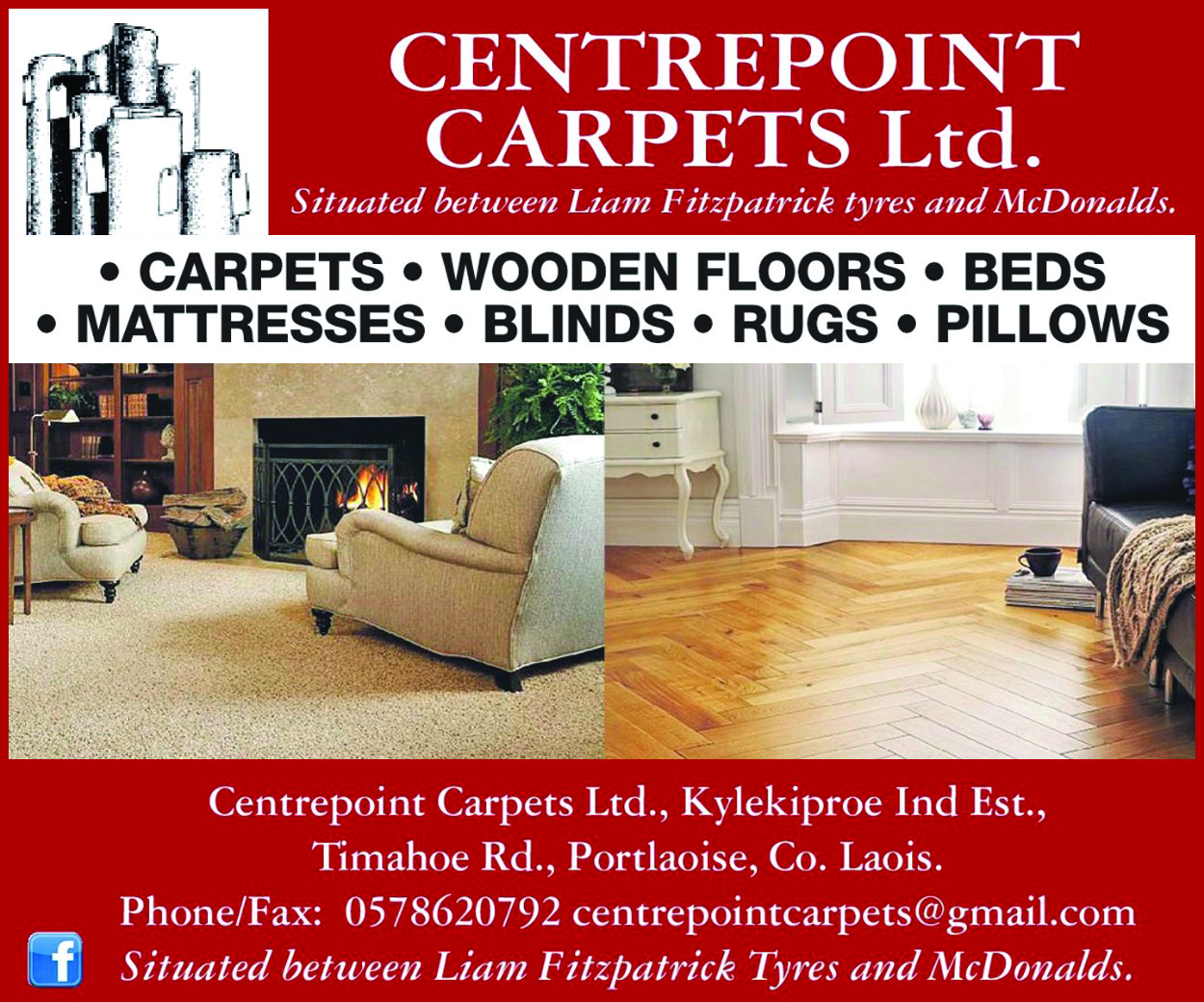 The weather conditions were ideal for running with dry road surfaces and little or no breeze.
This is very much a community event, however, many fine athletes also traveled to Ballyroan.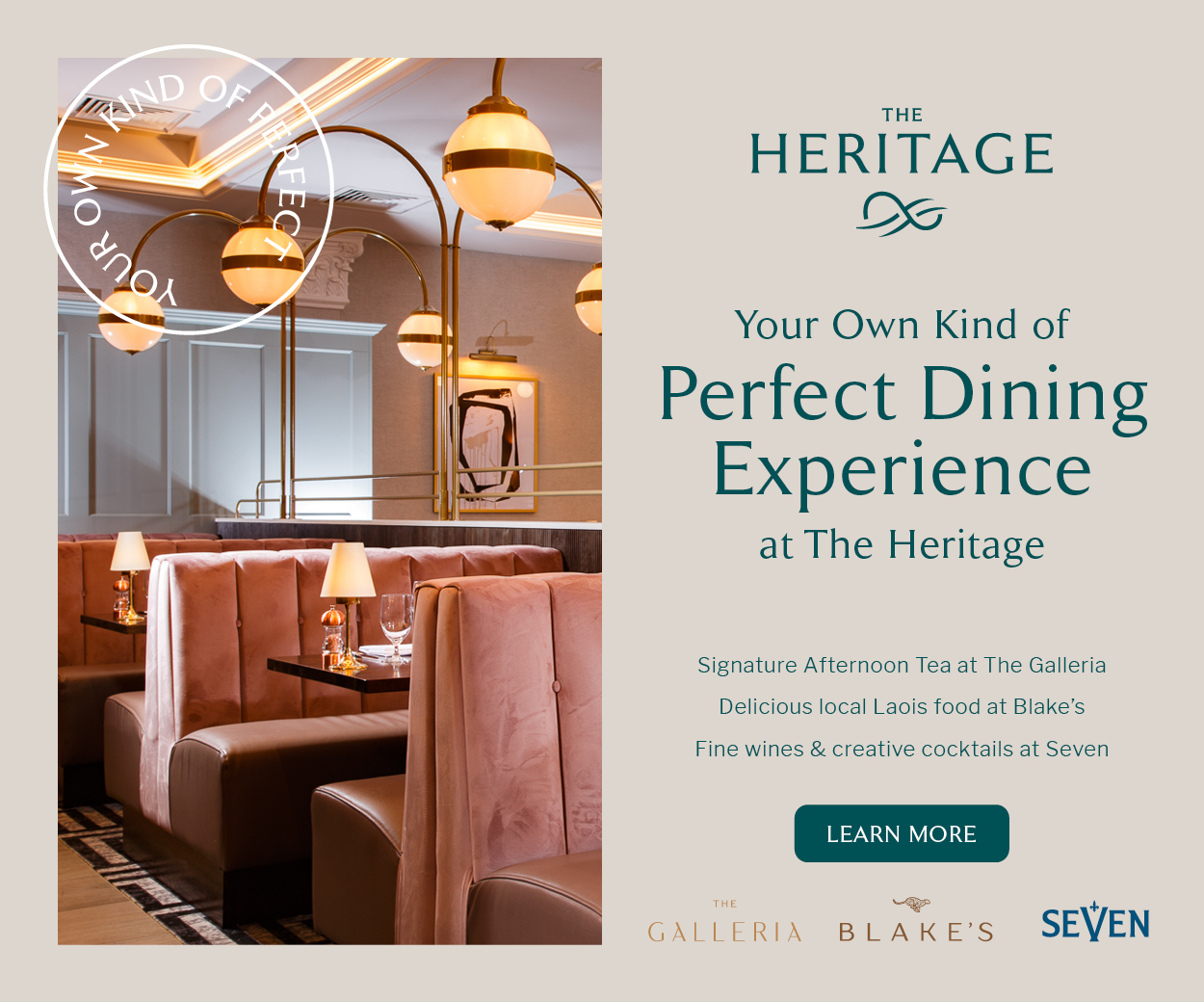 Both races finished in the heart of the village where they were greeted with a wall of music and commentary to give them the final push across the line.
The local pub Scully's was the after relaxation area with outdoor teas and light food.
The main 10 mile race had some very fine athletes and well known in running circles.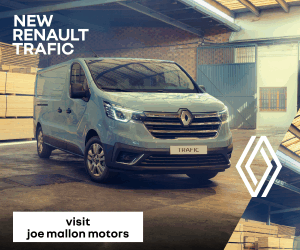 Sean Hehir (previous National Marathon Winner) took to the line. Martin Hoare of Celbridge AC and Tudor Moldovan of Clonliffe Harriers, who had been in great form recently, also took part.
This was a tough call as to who would win the race. It was close for long parts of the race but from 8 miles to the finish Martin Hoare pushed it home to take victory in a time of 51:15. Tudor was 2nd with Sean in 3rd place.
The women's race had two course records broken. Rosemary Ryan held the record with a time of 1:00:46.
The very much in form Siobhain O'Doherty of Borrisokane AC smashed the record with a time of 58:04. Isobel Oakes of Sligo AC also broke the existing record in a time of 58:59.
Team prizes were also awarded with four to score. Liffey Valley AC won the men's as they packed well together.
They were closely followed behind with just two points behind St Michael's AC. The women's team winners were Ballyskenach AC.
Check out all the results and some great photos from the event below.
RESULTS
10 mile prize winners
Top 3 Men:
1 – Martin Hoare, Celbridge AC
2 – Tudor Muldovan, Clonliffe Harriers
3 – Sean Heir, MSB
Top 3 Women:
1 – Siobhan O Doherty, Borrisokane AC
2 – Isobel Oakes, Sligo AC
3 – Jennifer Montague, Leevale AC
Over 40 winners:
Female: Maria Maher, Ballyskenach AC
Male: Myles Gibbons, Sliabh Bhuidhe Rovers
Over 50 winners:
Female: Olivia Sheeran, St Micheals
Male: Gerard Dore, Tallaght AC
Over 60 winners:
Female: Margaret Dillon, Castlecomer AC
Male: Alan Hewison, Trilogy
Winning Female teams:
1 – Ballyskenach AC (Maria Maher, Marie Mc Loughlin, Joanne Ryan, Karen Smyth)
2 – Ballyfin AC (Brona Allen, Deirdre Meagher, Emma Dunne, Clodagh Allen)
Winning male teams:
1 – Liffey Valley AC (Geoffrey Alexandre, Tadhg Prendiville, Keith Lunders, Declan Connor)
2 – St Micheals (Dave Murphy Owen Connolly, Derek Bracken, Padraig Maree)
5km Prize Winners
Top 3 Men:
1 – Cillian Moran, Portlaoise AC
2 – Oisin Jago, Oughvale AC
3 – Christy Nevin, Portlaoise AC
Top 3 Women:
1 – Mel Broderick, SLOT
2 – Kate Connelly, St Micheals
3 – Aoibhe Rooney, Naas AC
1st O40 Male:
Micheal Butler, Trilogy
1st O40 Female:
Liz Mahon, Dolmen AC
1st U16 Male:
Ruairi Jago, Oughvale
1st U16 Female:
Hannah Cox, BA &D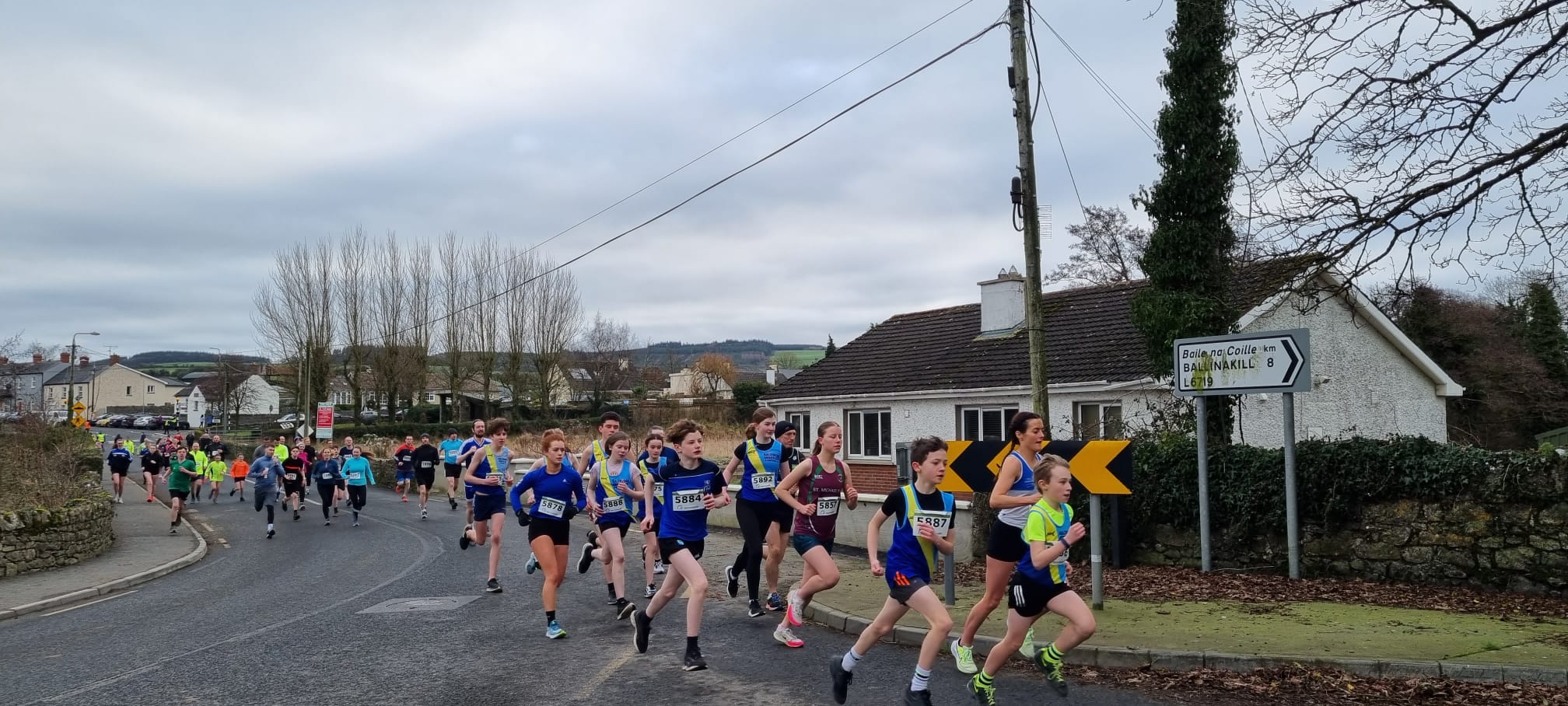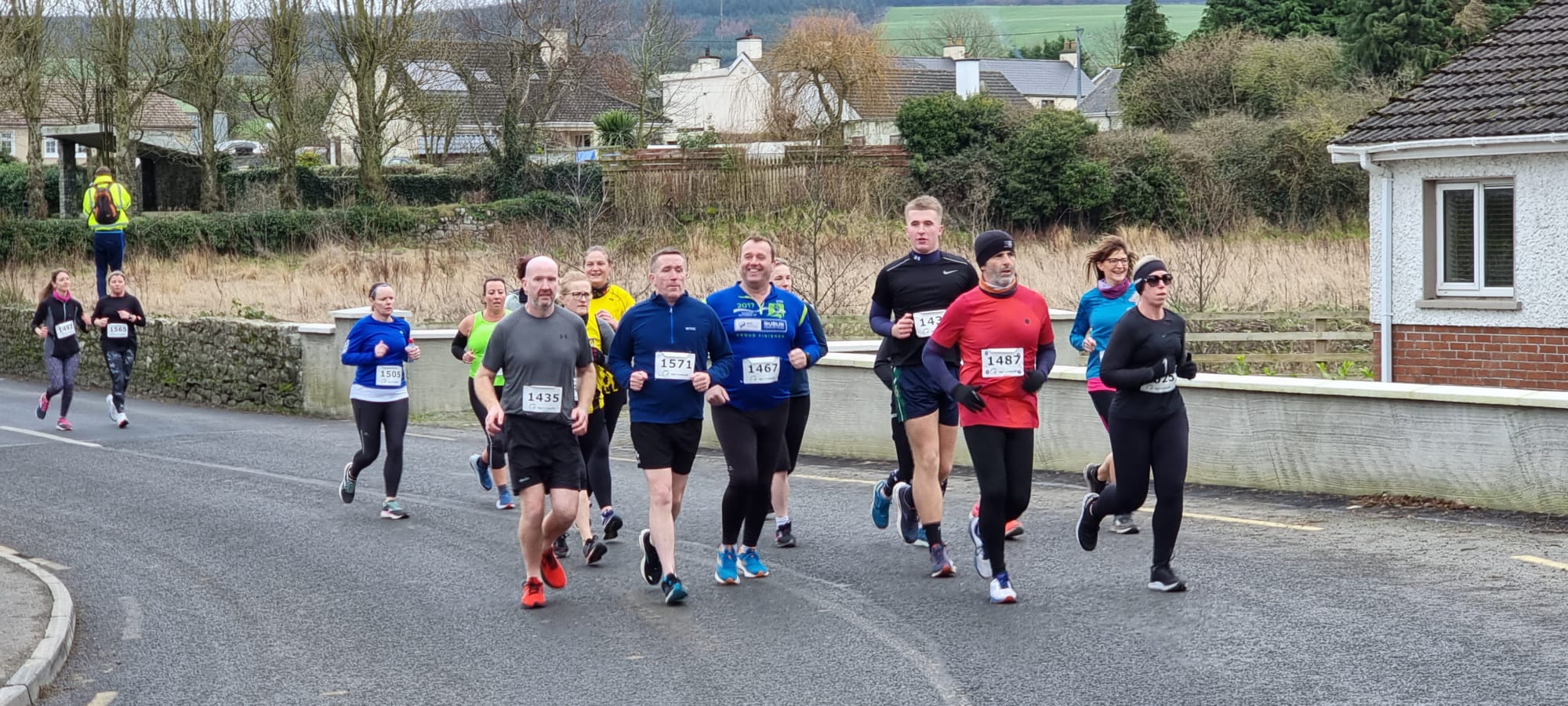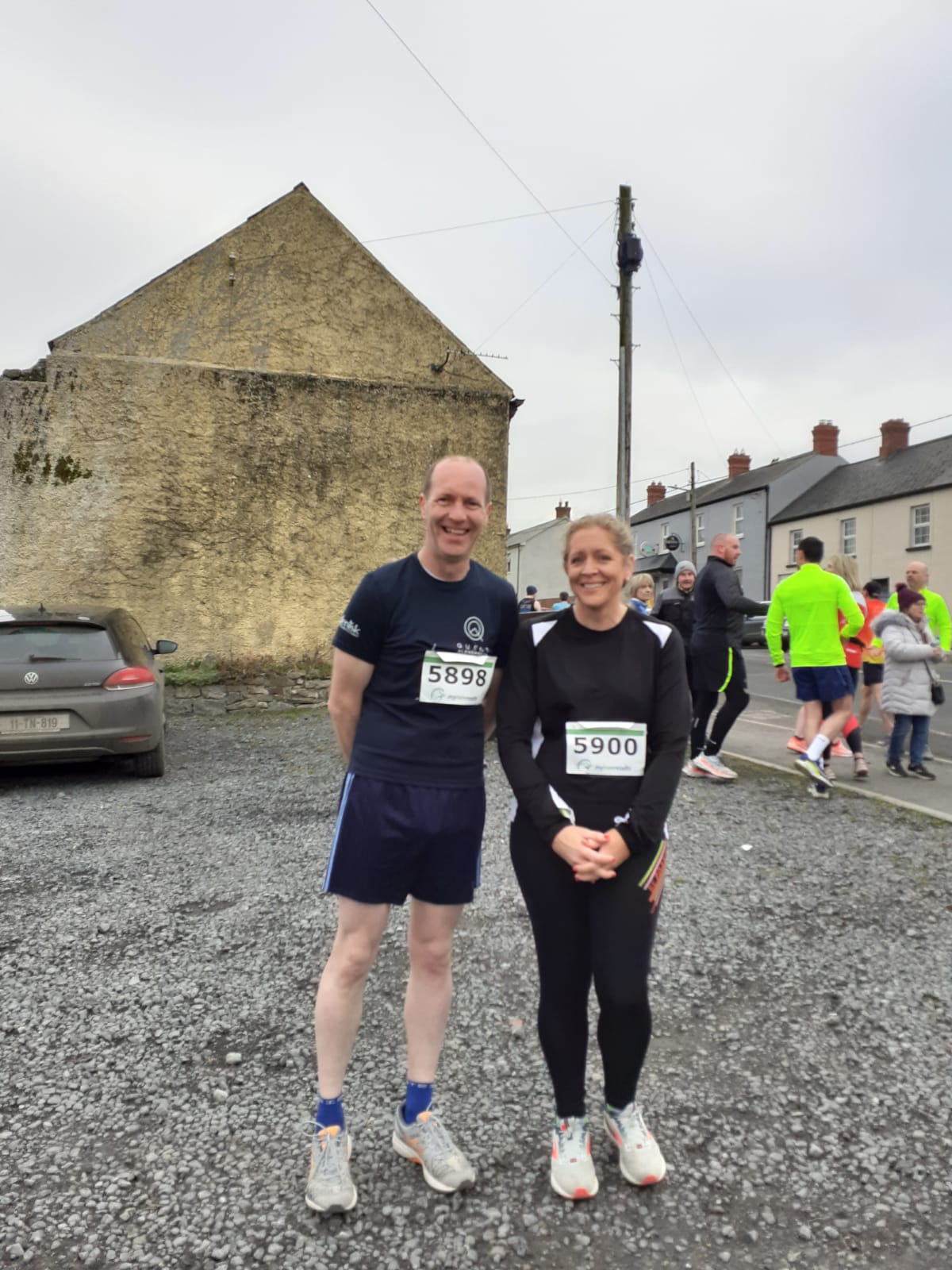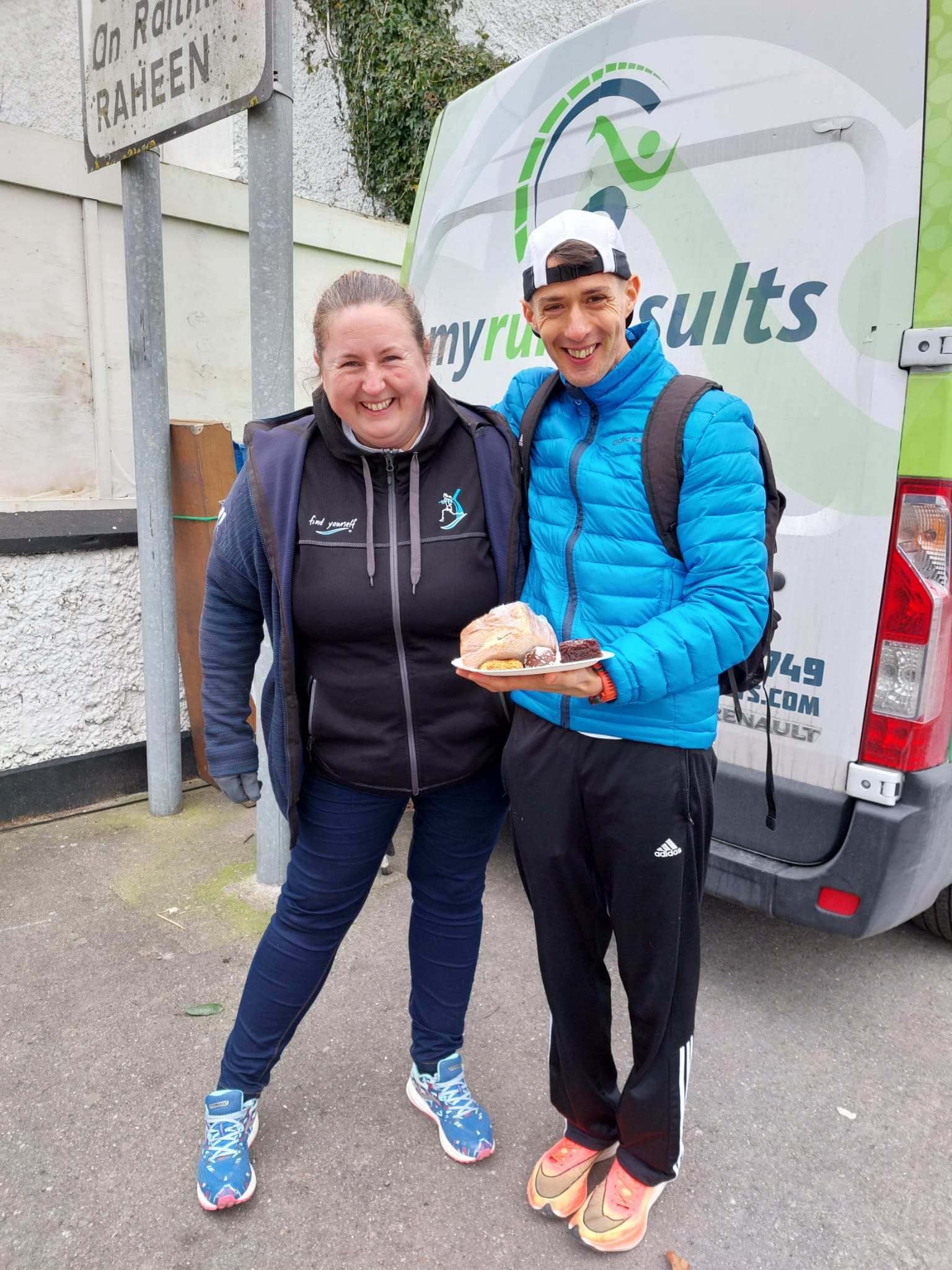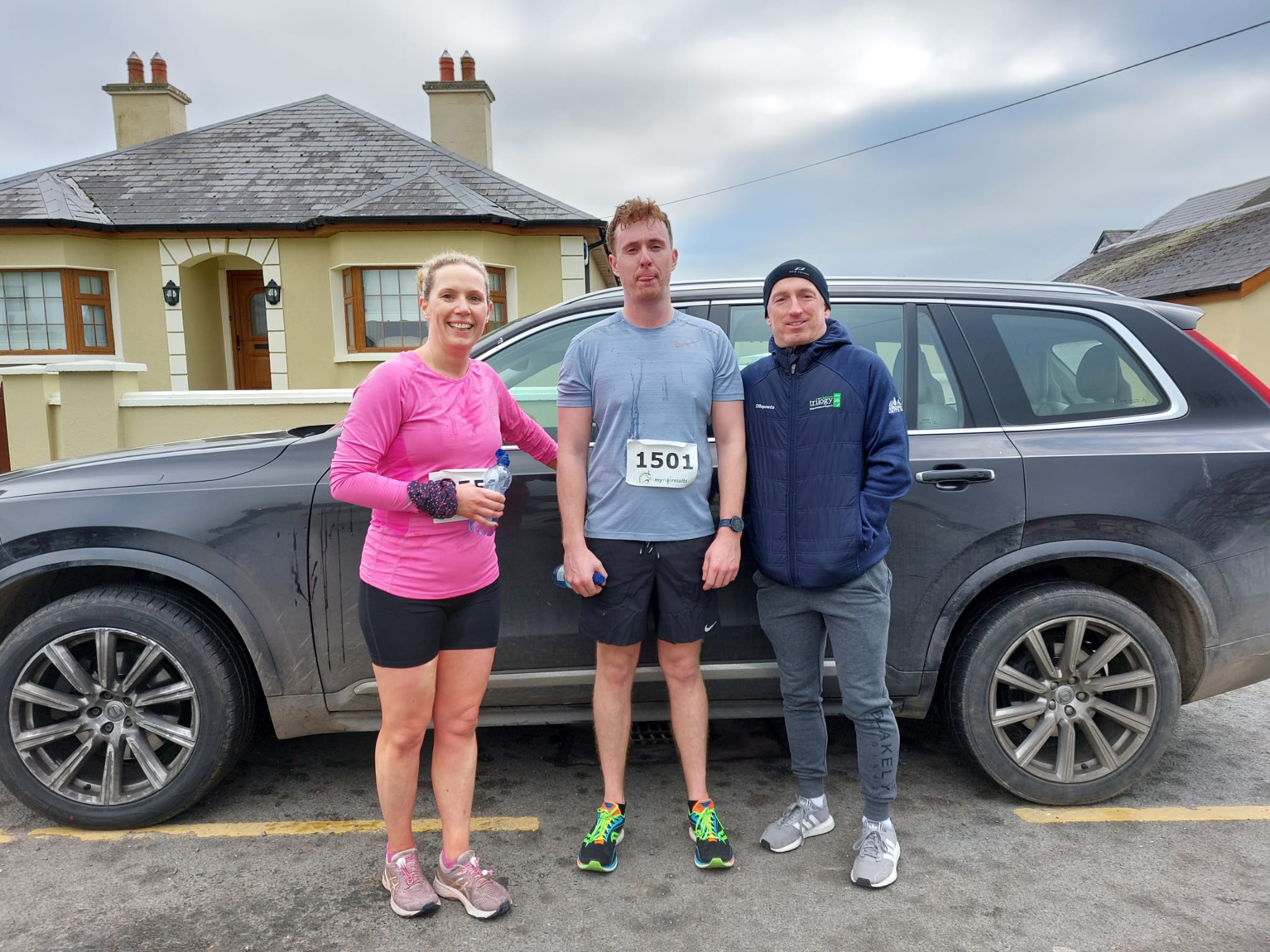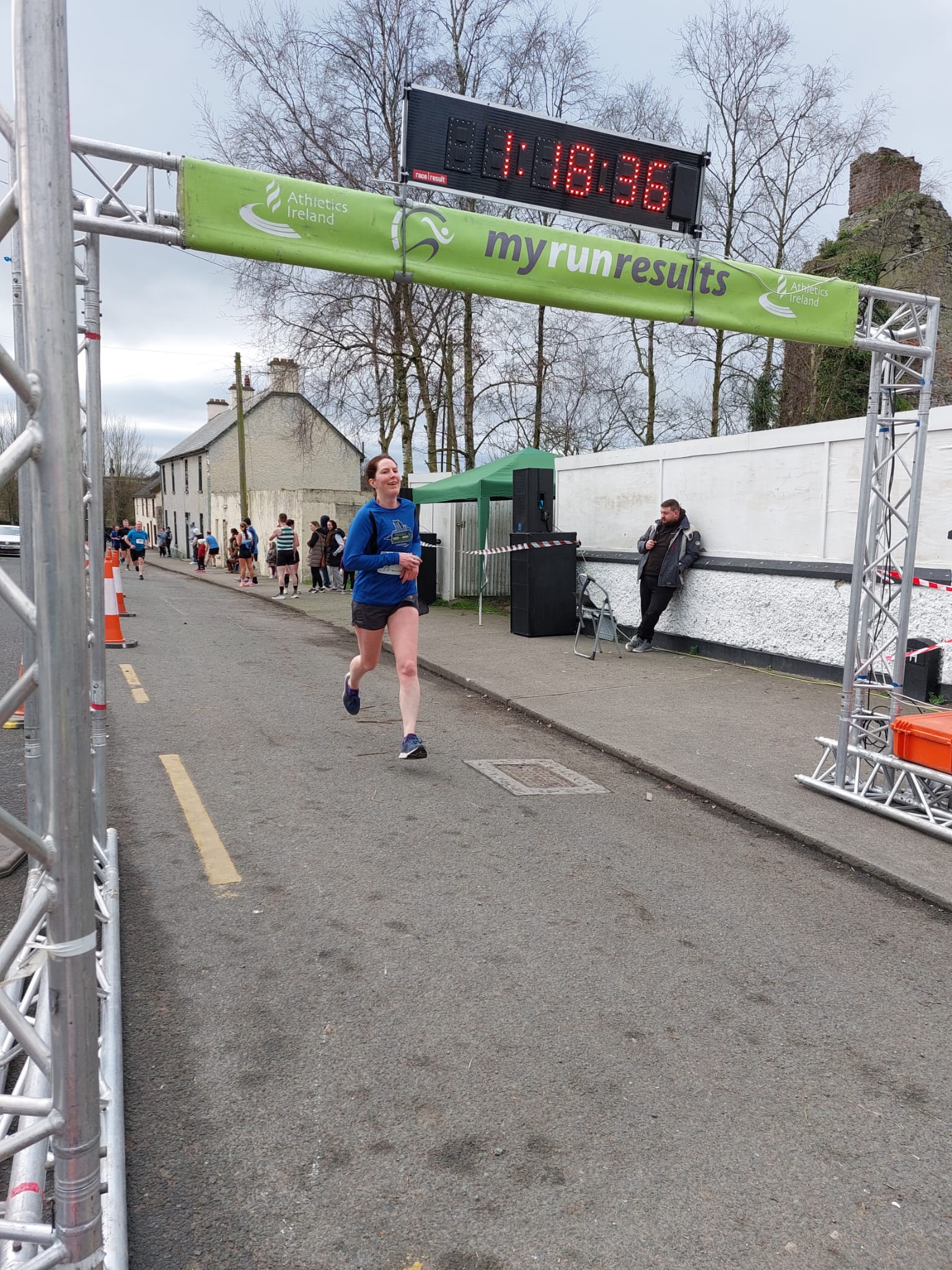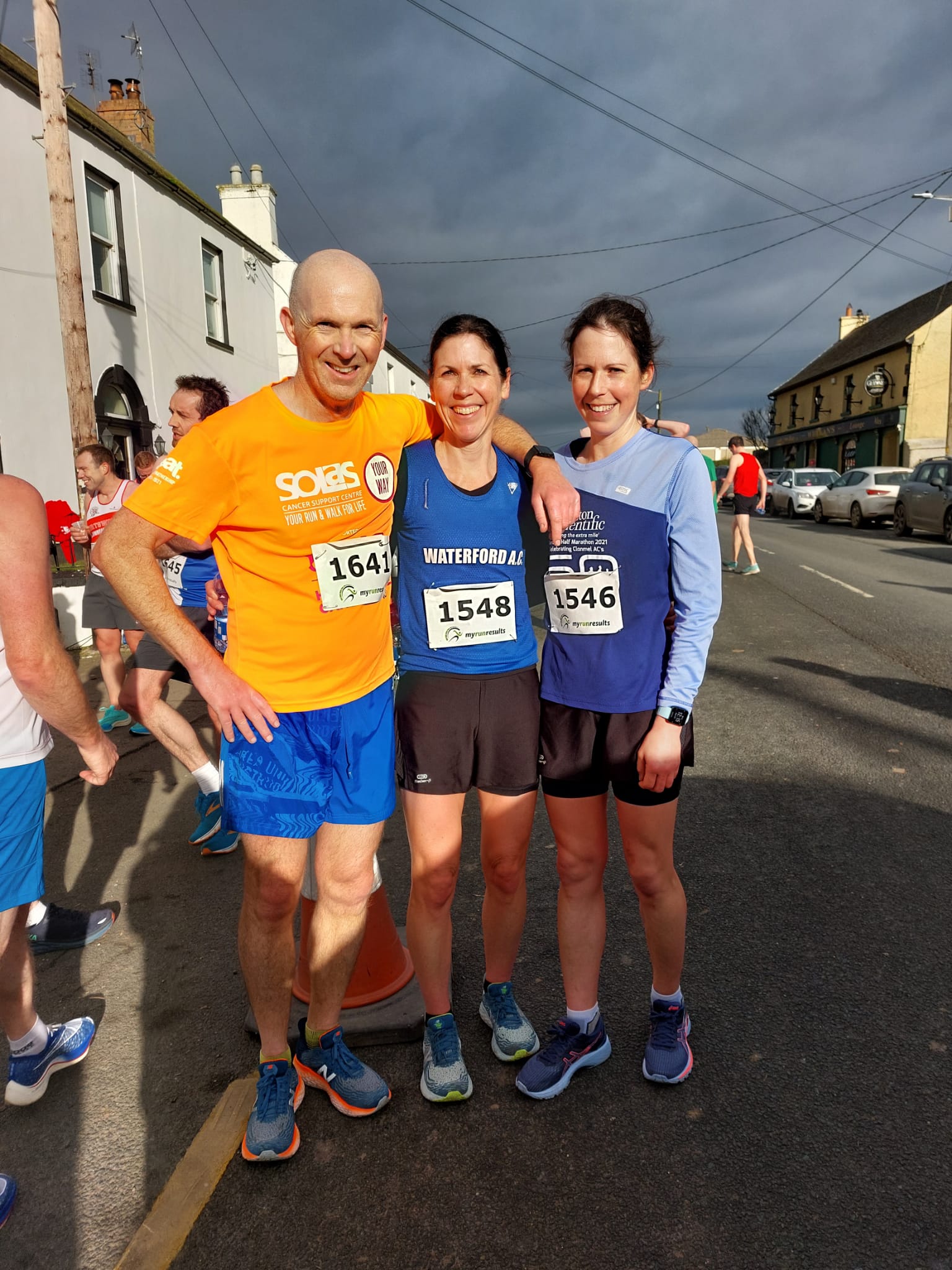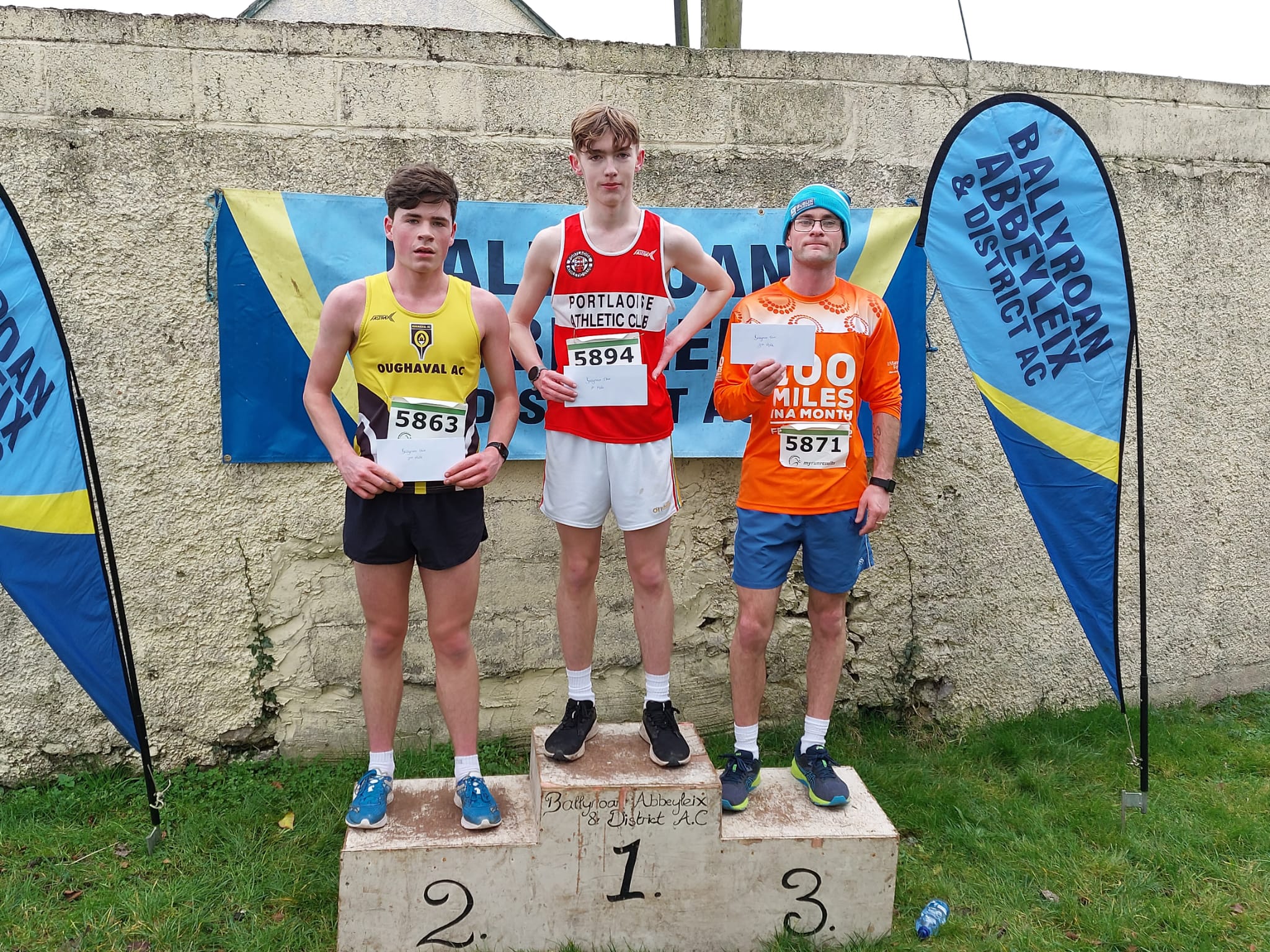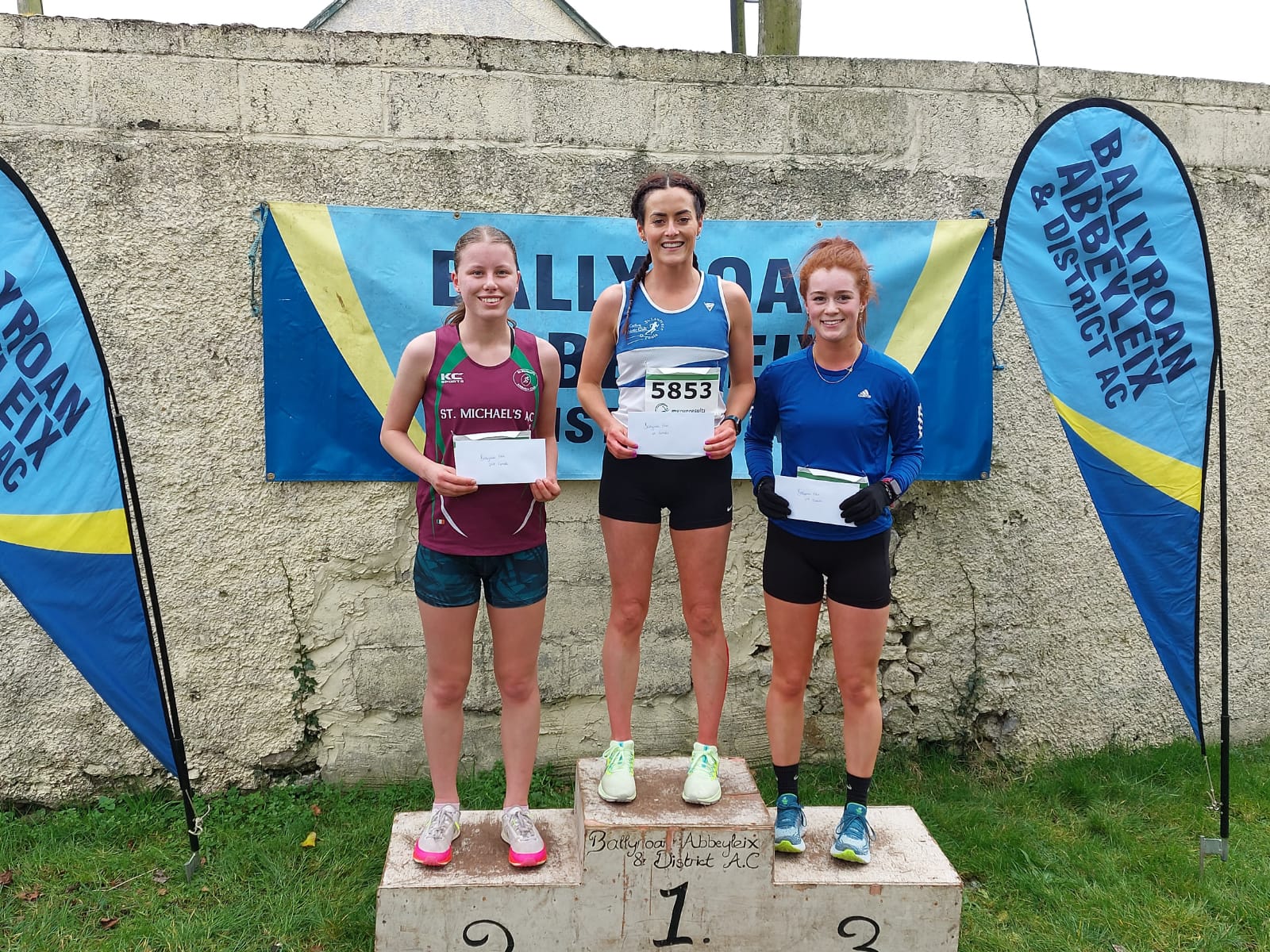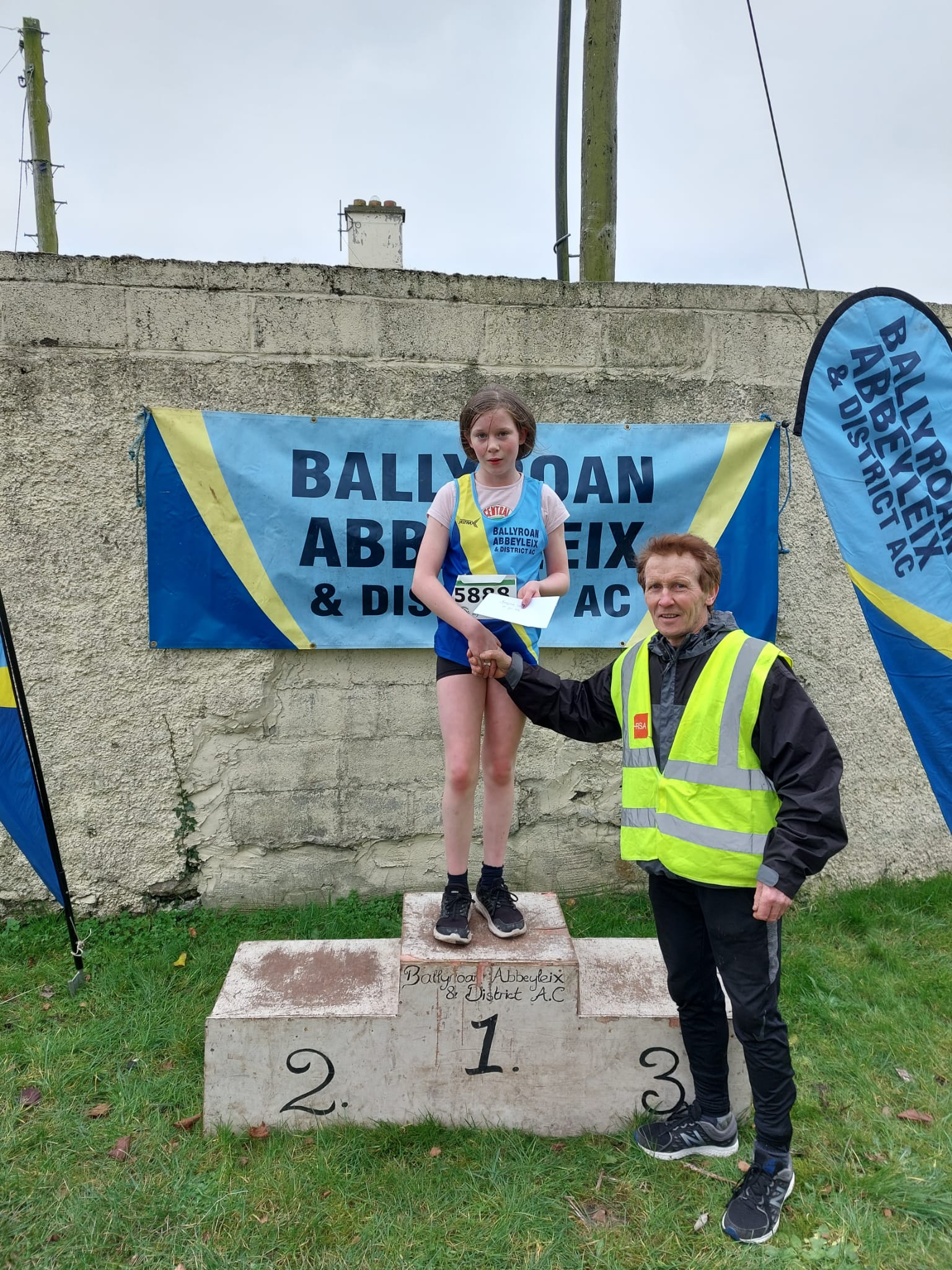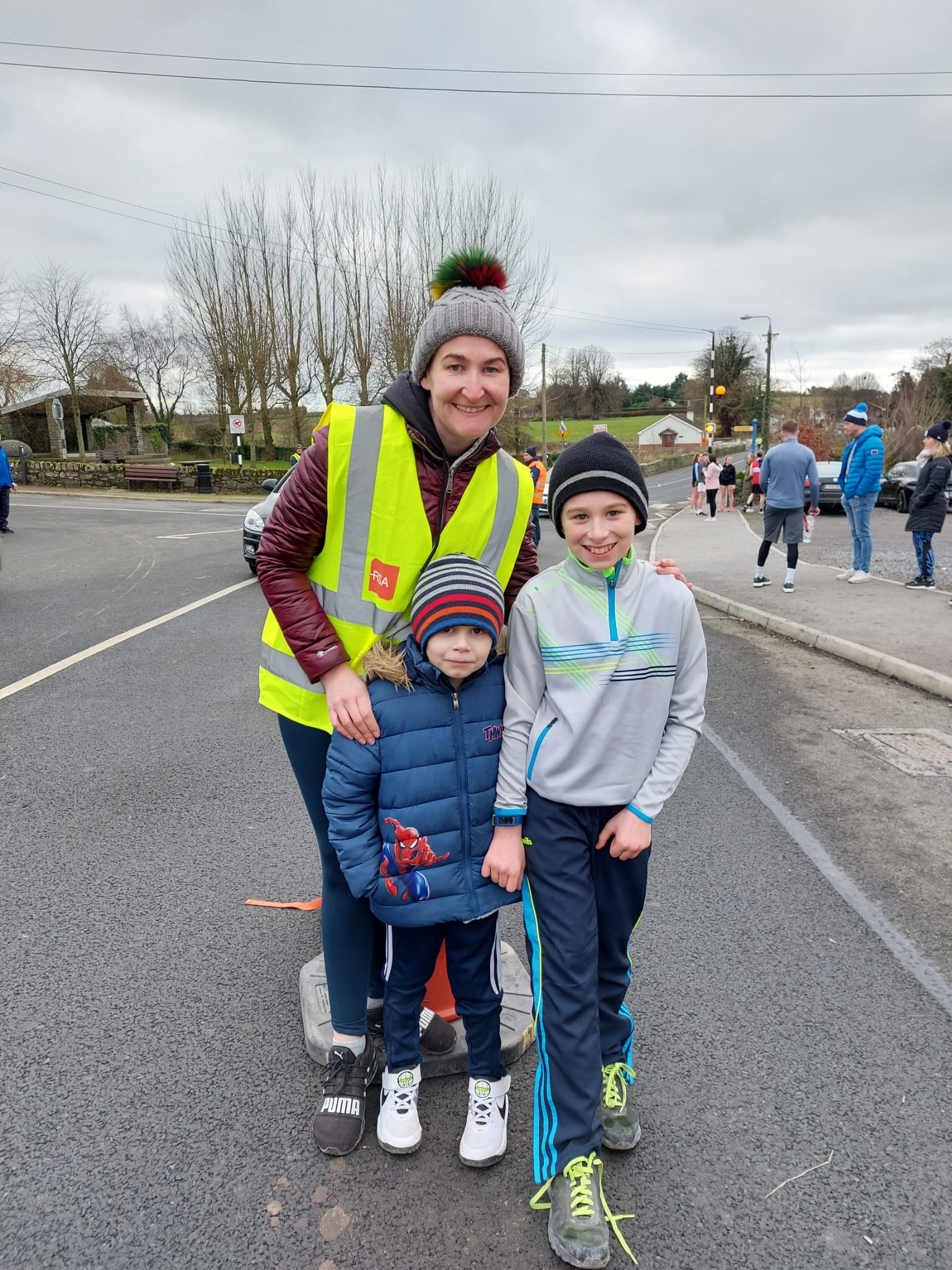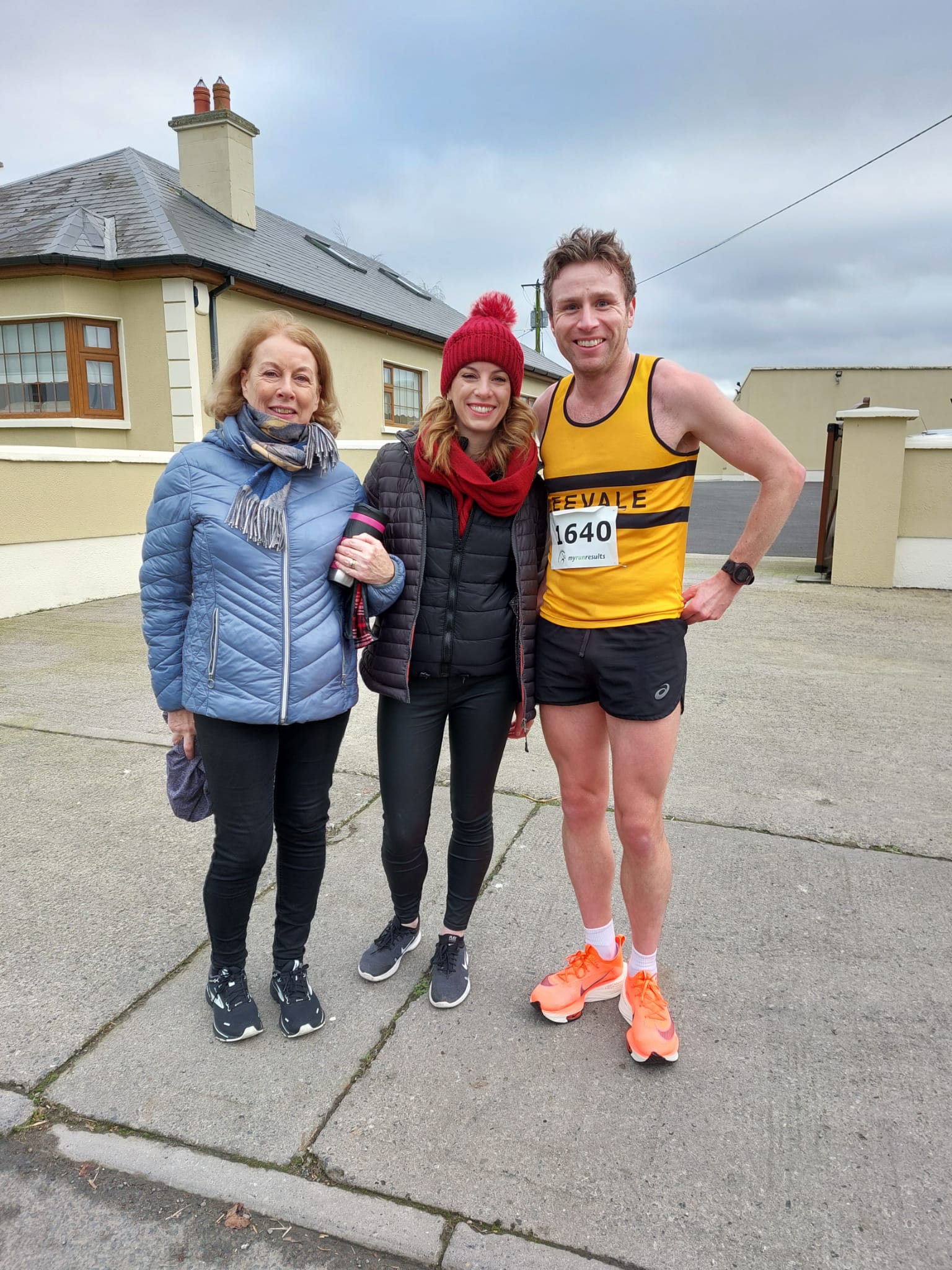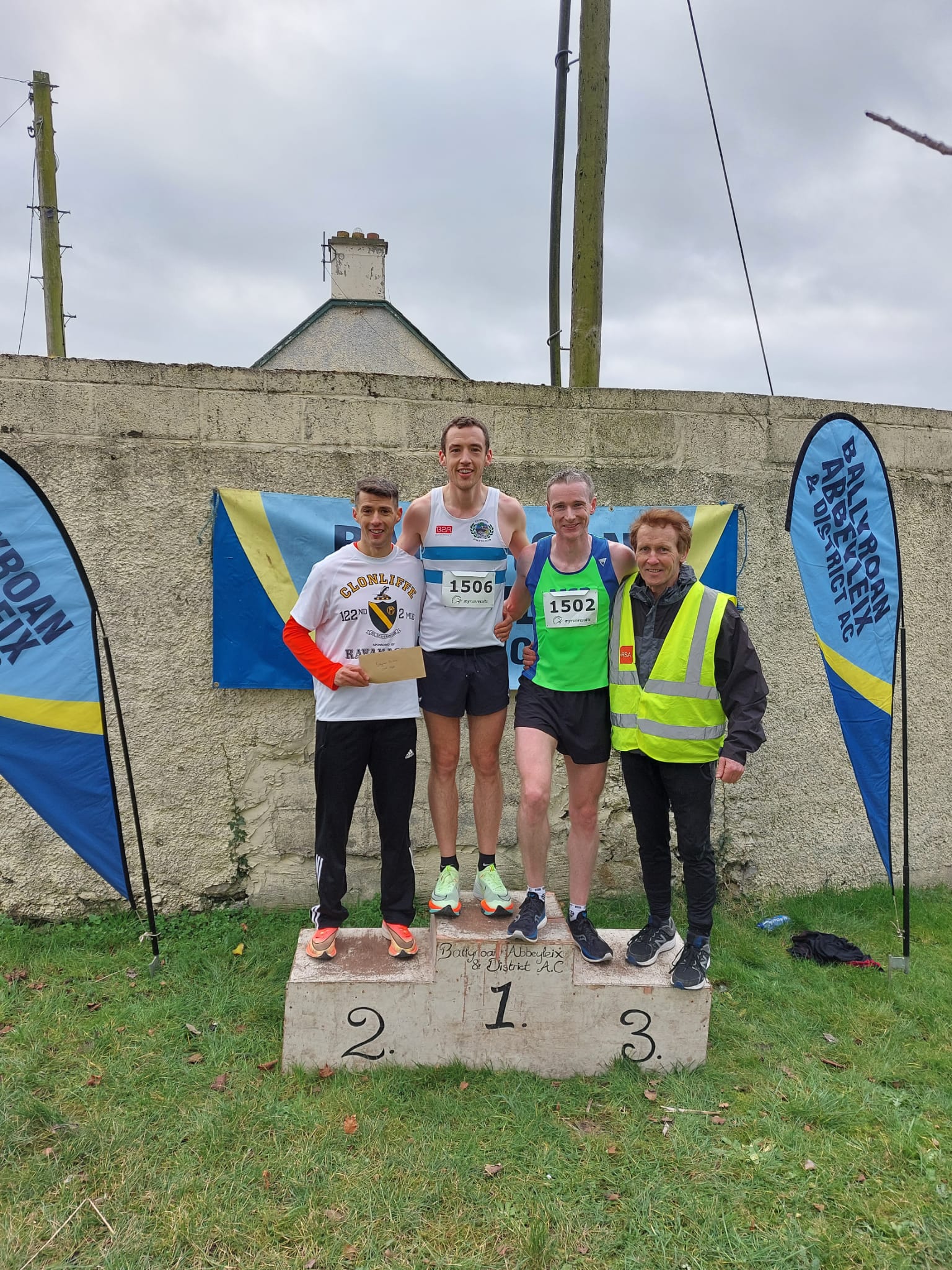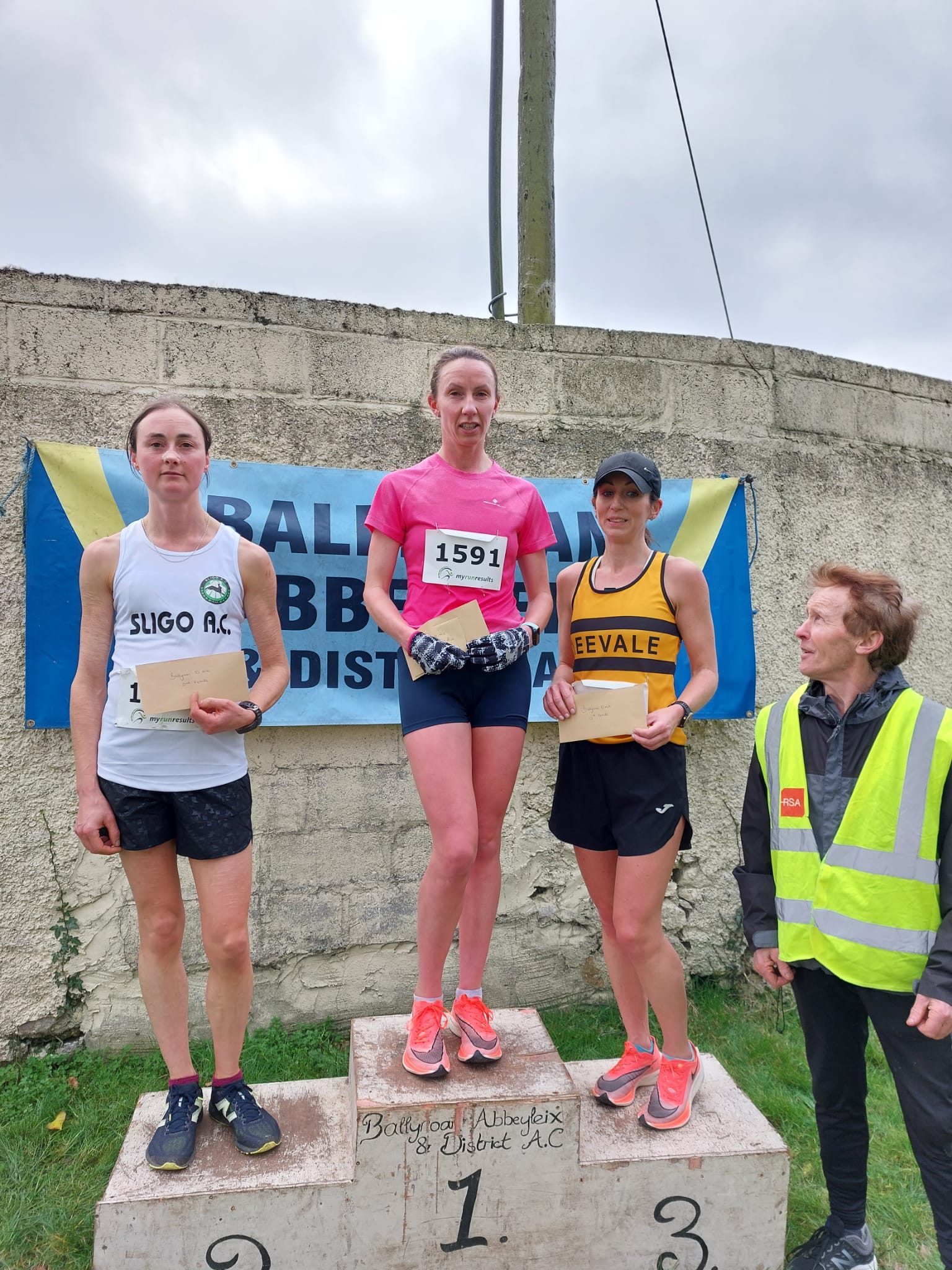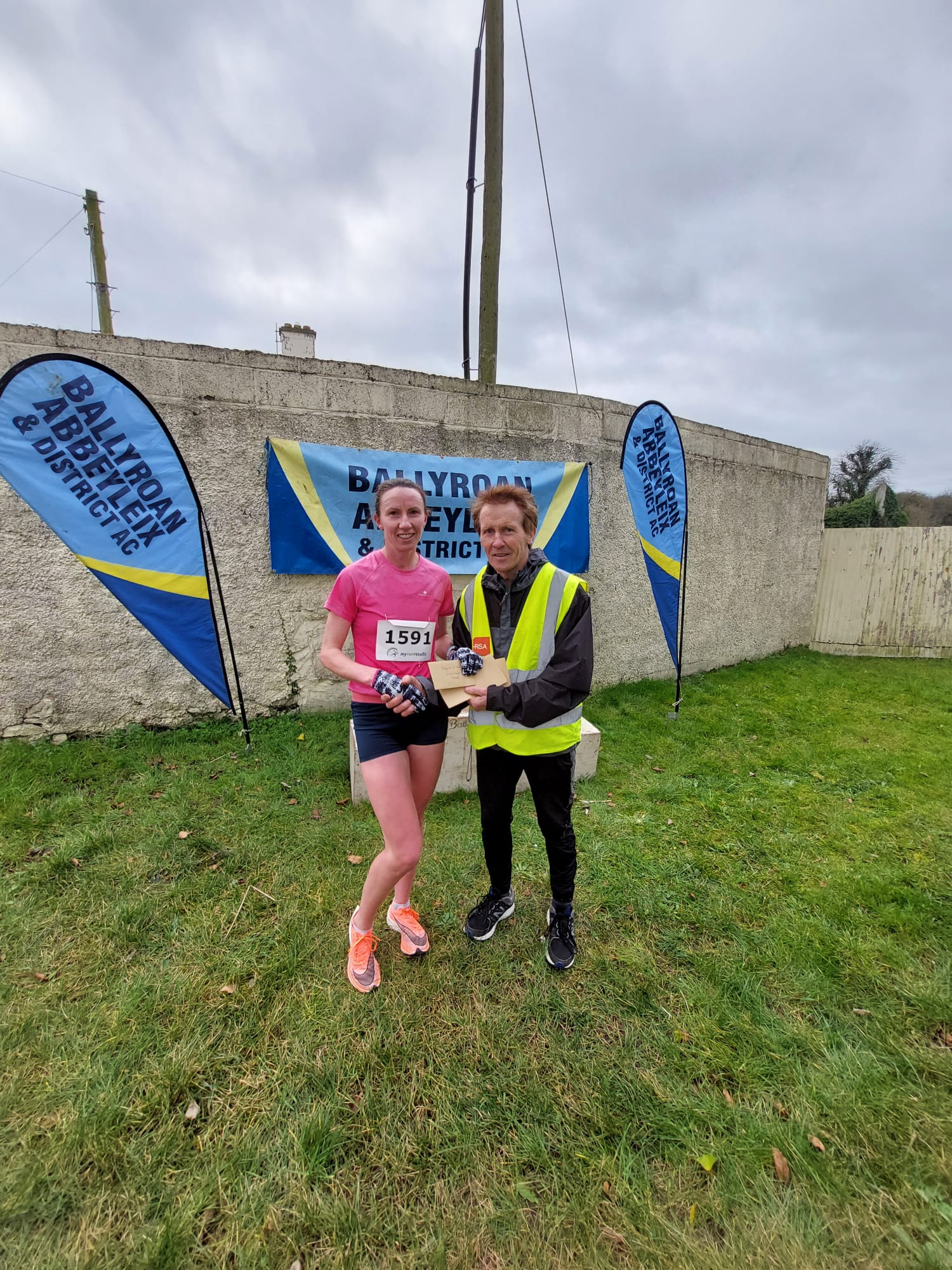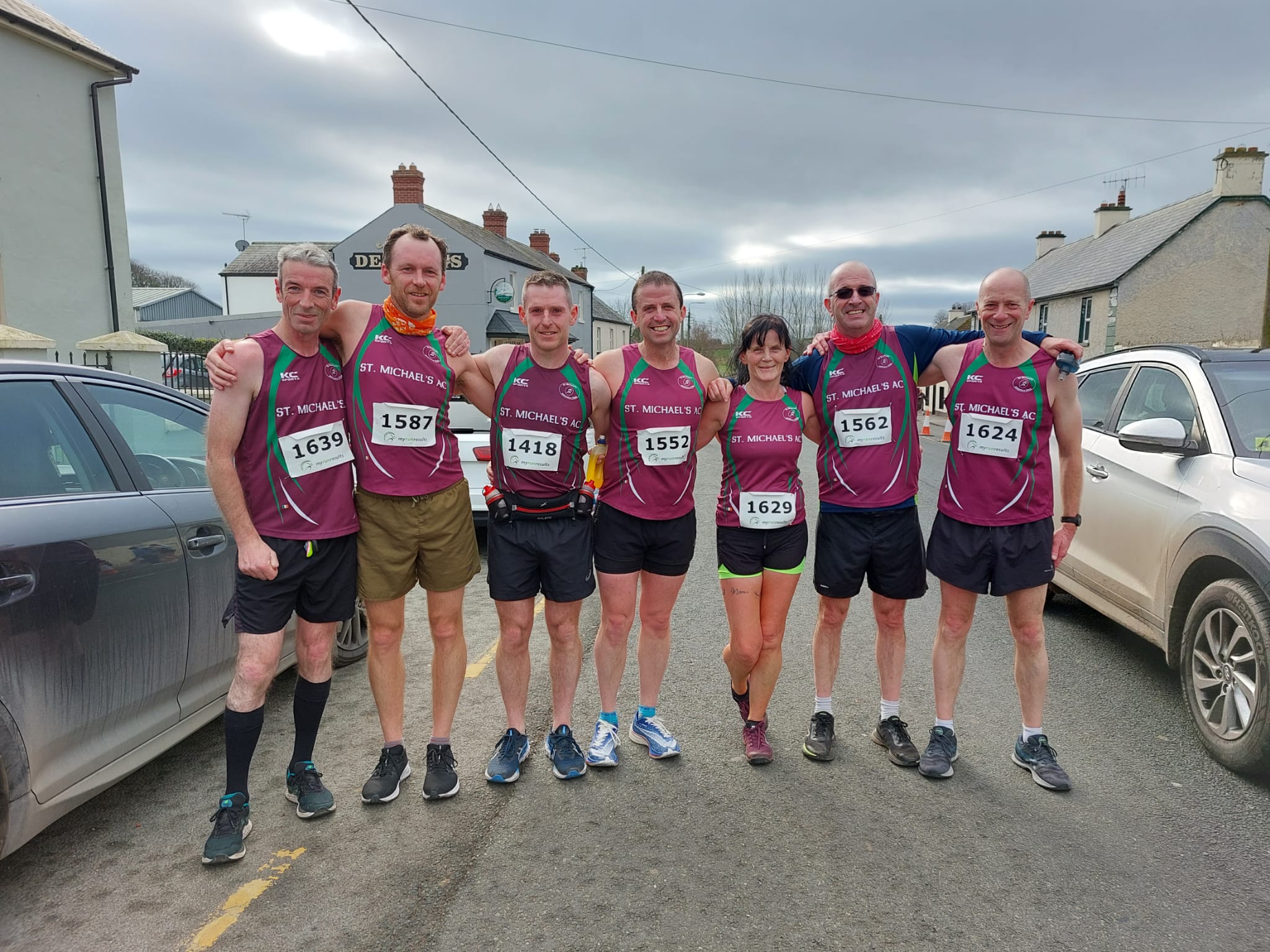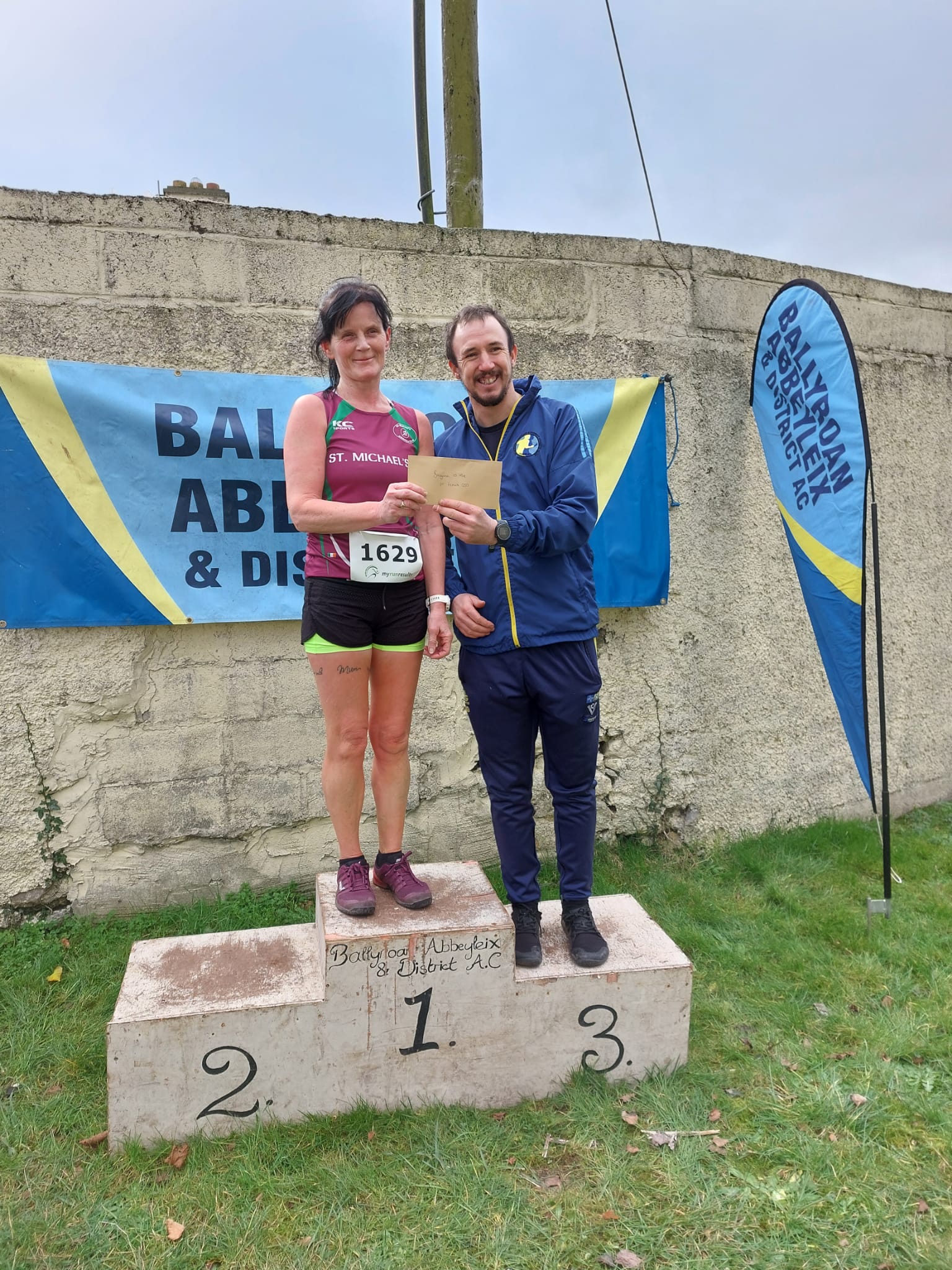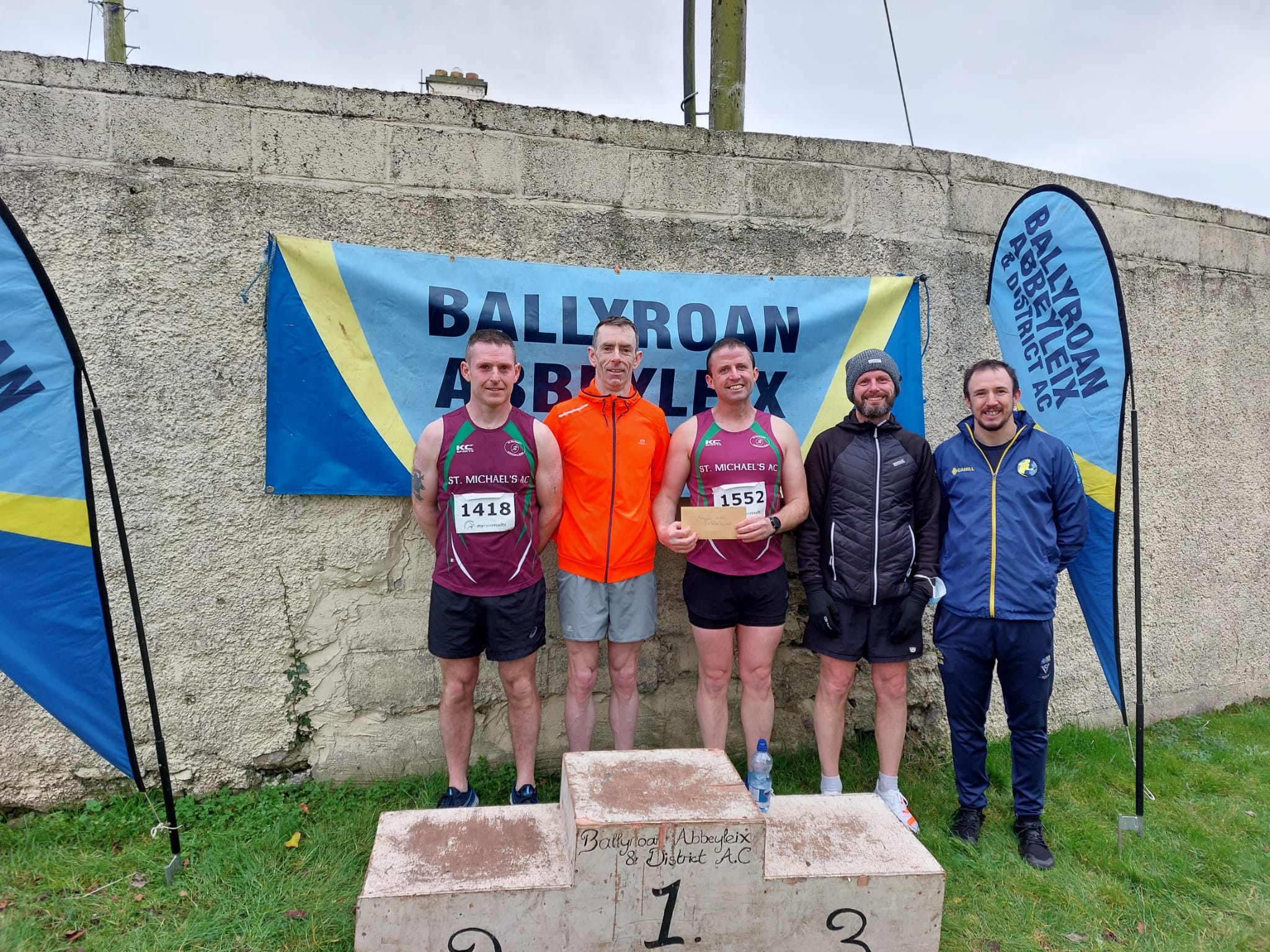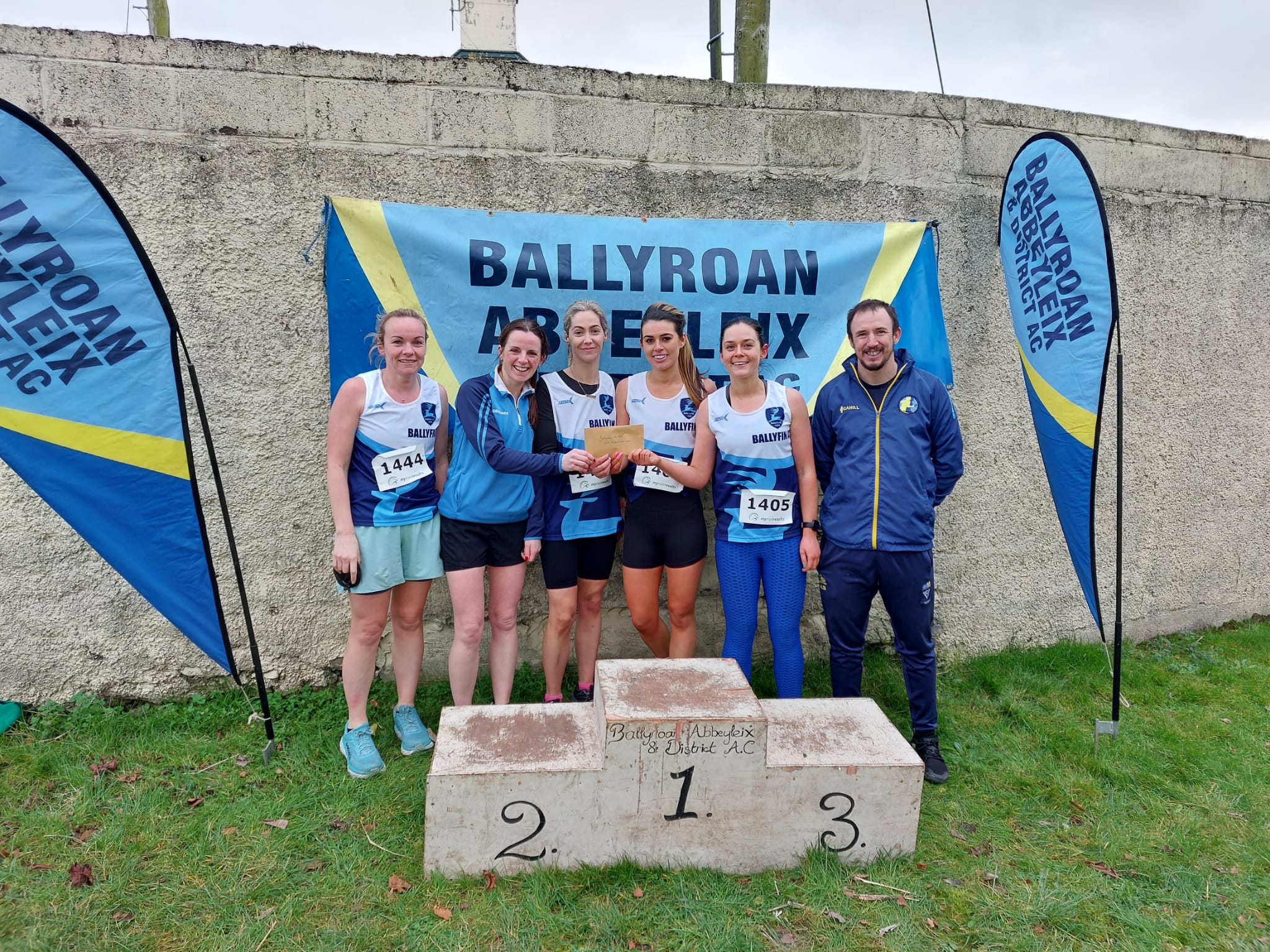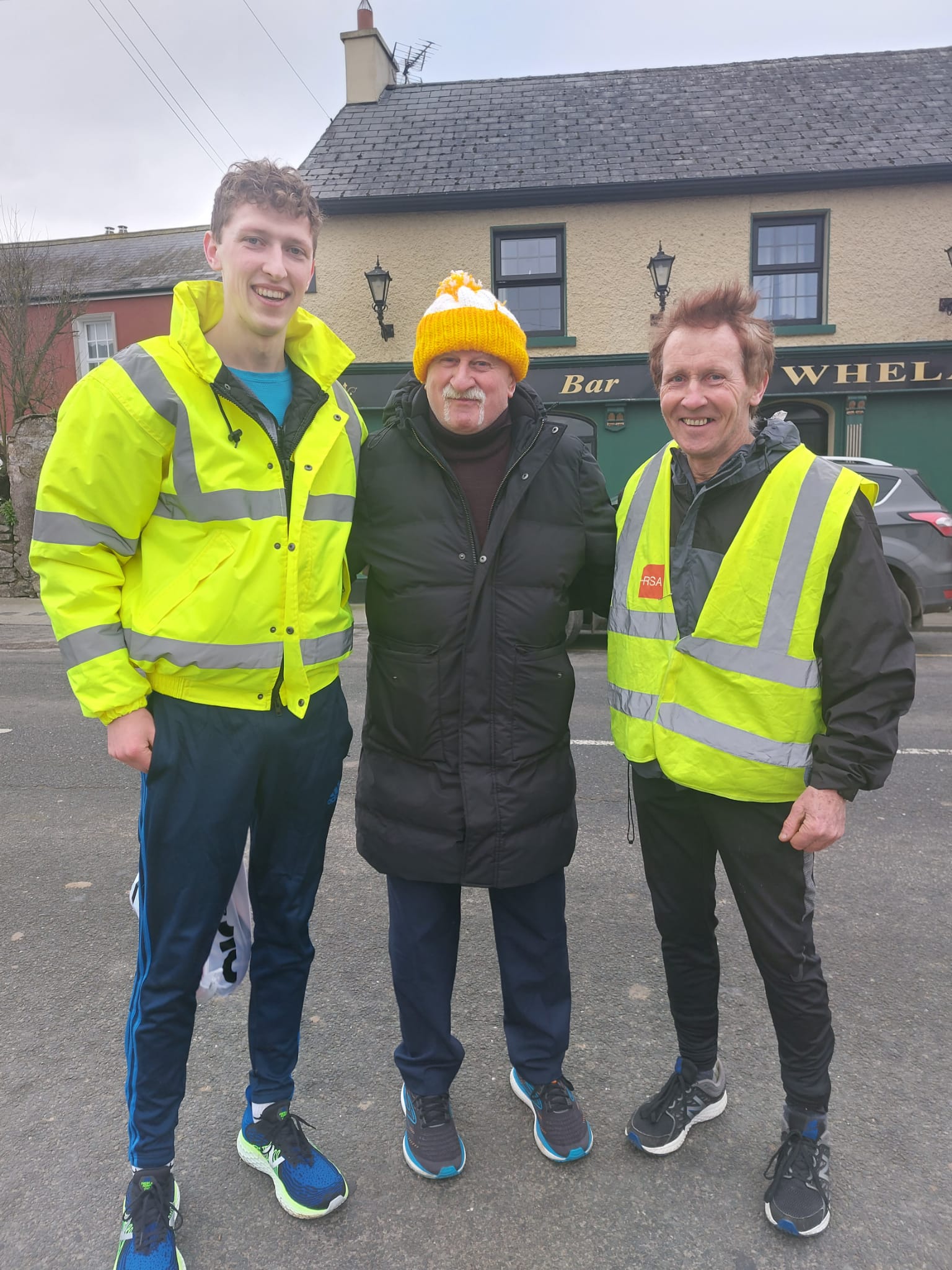 SEE ALSO – Camross duo in midfield as IT Carlow continue winning ways in Fitzgibbon Cup