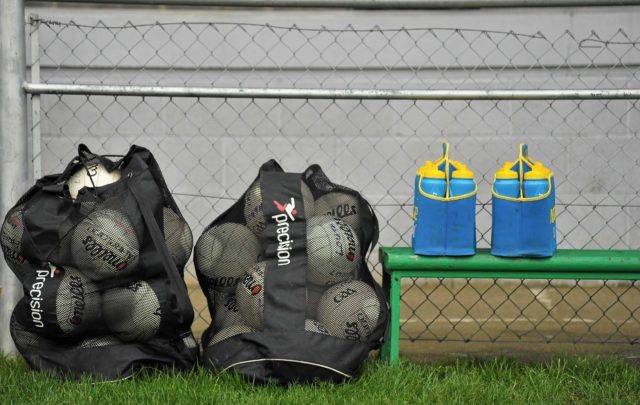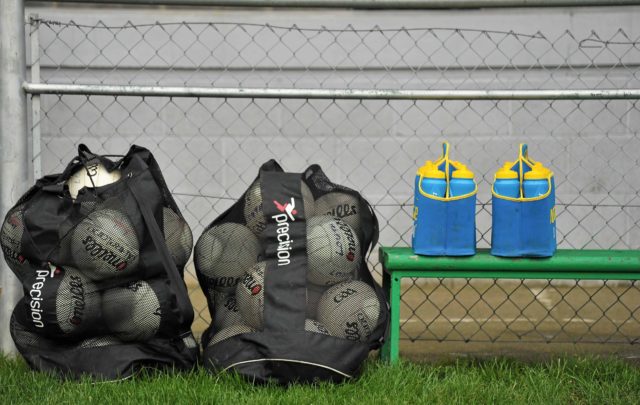 Almost €4 million in grants has been awarded to a range of clubs and organisations in Laois in the latest round of Sports Capital Grants announced this afternoon by Minister for Sport Jack Chambers.
A record €3,317,114 under the Sports Capital Projects scheme has been given to a total of 55 Laois sports clubs while an additional €663,272 has been awarded to three projects under the Regional Sports Capital Grants.
The funding is for a range of development work being carried out by various clubs and groups – including floodlights, pitch development and walking tracks.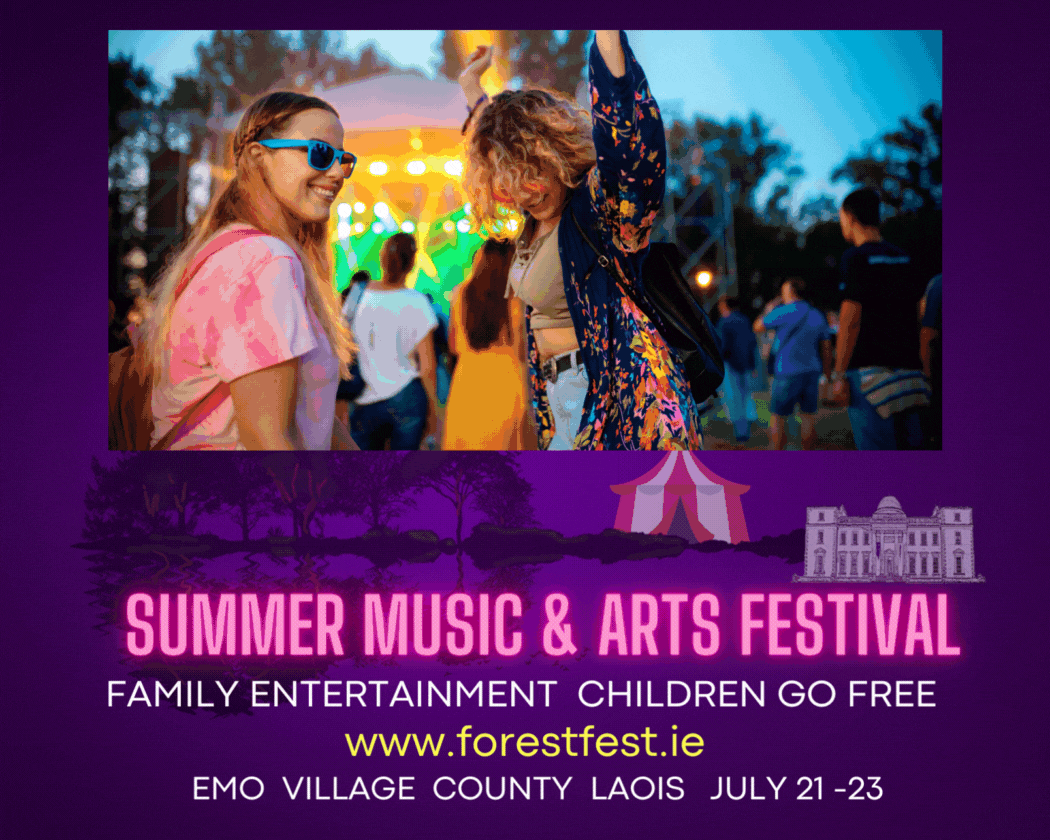 €300,000 is being given to both Laois County Council and Laois and Offaly ETB with almost €64,000 to Laois GAA.
The €300,000 to Laois County Council is for "gym equipment and accessibility upgrade for a range of multi-sports facilities" while Laois and Offaly ETB's funding is for the development of a regional hockey pitch at the new Dunamase College grounds on the Timahoe Road in Portlaoise.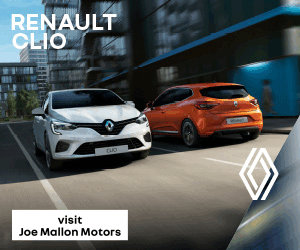 The funding received by Laois GAA is for the development of a ball wall and pitch maintenance equipment at the Centre of Excellence in Portlaoise.
The 55 clubs that are benefitting is a record number of Laois clubs to receive funding in one round.
The Mountrath Community Forum are the biggest recipient with €150,000 while seven Laois sports clubs – six GAA clubs and one soccer club – all get more than €100,000.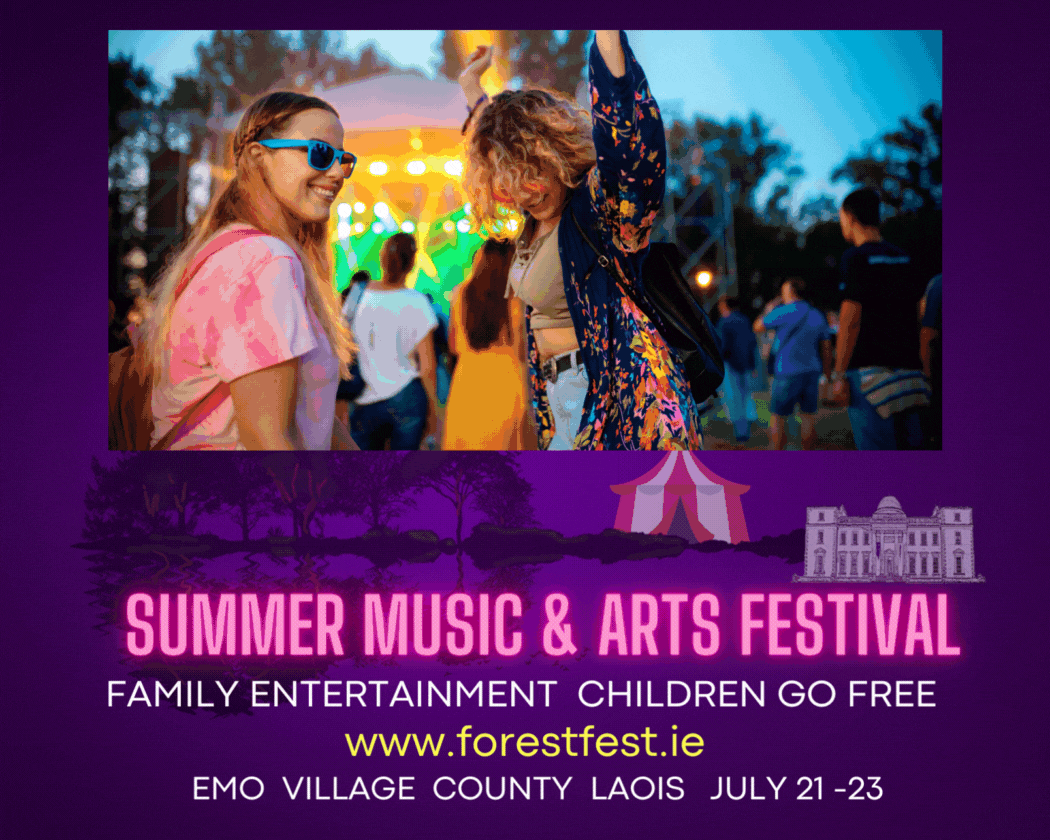 A total of 27 GAA clubs have been awarded funding with soccer, tennis, golf, rugby and cricket clubs also benefitting.
A number of schools have also been awarded funding with St Colman's NS in Stradbally getting just over €100,000 for the development of an astro-turf facility.
There are also a handful of community projects that have an emphasis on sports facilities.
"The Sports Capital and Equipment Programme is the Government's primary vehicle for providing support to sports clubs and communities to develop sports infrastructure around the country to assist in the development or refurbishment of sports facilities and the provision of sports equipment," said Minister for State and Laois-Offaly TD Sean Fleming in a statement.
"The funding announced today provides the opportunity for Clubs/Organisations to make real improvements now to their facilities and ensure that those in every part of society can enjoy the physical and mental benefits of sport and exercise.
"I would like to congratulate all involved on their successful applications and look forward to seeing the work commence so that their teams, members and those in their community can access the new or improved facilities.
"We all recognise the importance of our voluntary and community organisations and I would like to thank all those for their work and day-to-day involvement in their organisation."
"Active engagement in sports not only helps keep young people healthy, but also builds confidence, independence and promotes team building," added Deputy Charlie Flanagan. 
"This important Government funding will greatly benefit sports clubs across Laois over the coming year.
"The Sports Capital Programme was re-instated by Fine Gael in 2012, and is a real lifeline for teams, clubs and organisations here in Laois."
"The people who run sports organisations are primarily volunteers providing an extraordinary service and deserve to be fully supported in their efforts," said Minister Pippa Hackett.
"As a runner myself, I know that sporting activity is crucial to our physical, mental and social wellbeing.
"As we emerge from restrictions, we need this activity more than ever.
"These grants will go towards changing rooms, pitches, tracks, lighting and facilities that we need to keep our sports activities going.
"Clubs have worked hard to apply for these grants and they can rightly celebrate. Unsuccessful applicants will have the opportunity to appeal and I would encourage them to do so."
The €3.3 million awarded to Laois compares to €2.7 million that Offaly organisations received and is similar to what was given to groups in Westmeath.
In total €144 million has been granted to over 1,900 clubs across the country with €6 million held in reserve for unsuccessful applicants able to appeal.
The full list of Laois recipients is listed below.
€150,000 – Mountrath Community Forum
Universal access, refurb to toilets and other upgrades
€143,135 – Laois County Council
Refurbishment of dressing rooms
€142,361 – Clough-Ballacolla GAA
New adult and juvenile GAA pitches including drainage
€132,224 – Portlaoise GAA
Upgrade of drainage for existing playing pitches
€124,626 – Laois and Offaly ETB
Artificial playing surface development
€123,510 – Mountmellick GAA
Mountmellick GAA Development
€120,856 – St Aengus FC, Mountrath
Construction of clubhouse and toilet facilities
€113,876 – The Heath GAA
Walking track, playing surface and gym equipment
€113,748 – Ballyroan-Abbey GAA
Drain/level pitch and pitch maintenance
€113,707 – Portarlington GAA
Sports hall refurbishment, pitch lights upgrading
€102,638 – Kildare and Leighlin Diocese 
Development of astro turf pitch at St Colman's NS, Stradbally
€95,542 – Camross GAA 
Camross GAA Club Application 2020
€92,000 – Killeshin GAA
Killeshin GAA Clubhouse
€90,000 – Kyle GAA
Walking track
€86,699 – Courtwood GAA
Courtwood GAA Development Project 2021
€68,244 – Ballyfin GAA
Upgrade and extend existing walkway and erect floodlights
€68,039 – Colt GAA
Refurbishment of Colt GAA facilities
€67,580 – Annanough GAA
LED Lighting and other upgrades to GAA grounds
€67,000 – Rathdowney Golf Club
Drainage and mower
€64,888 – The Rock GAA 
Main playing pitch development
€62,948 – Emo GAA
Walking/jogging track. Security fence and dugout
€60,000 – Board of Management, Camross NS
Soft sports area with lighting
€59,458 – Ballypickas GAA
Walking/jogging track
€52,669 – Killeshin AFC
Extension to playing pitches
€50,620 – Park-Ratheniska GAA
Wellness walkway and lighting
€50,000 – Borris-in-Ossory Community Development Association
Construction of Multi-Use Games area
€49,920 – St Fiacc's FC, Graiguecullen
Groundworks
€49,893 – O'Dempsey's GAA
Club floodlights to walk, train and play matches
€49,098 – Camross Community Hall
Multi-Use Games area and mower
€48,479 – Arles-Killeen GAA
Community walking track and security fencing
€48,177 – Clonad GAA
Clonad GAA Community Walkway and astroturf project
€45,000 – Board of Management, Killenure NS
Provision of soft play games area
€44,285 – St Joseph's GAA
Milltown pitch development
€43,089 – Portarlington Community Centre
Replacement of main sports hall roof
€42,697 – Rathdowney GAA
Security fencing
€41,869 – Mountmellick Utd
Refurbishment and grounds development
€40,000 – Clonin Sportsfield Committee
Multi-Use Games area and mower
€34,319 – Kildare and Leighlin Diocese 
St Patrick's BNS Portarlington – Goal post and ball stop nets
€31,348 – Lions AFC
Drainage of grass playing pitch and training pitch
€31,114 – Laois Kayak and Canoe Club
Instal toilet and running water for women in sport
€30,494 – Laois Cricket Club
Grounds equipment improvement
€30,000 – Slieve Bloom GAA
Fencing, player shelter and defibrilator housing
€29,857 – Errill GAA
Proposed new walking track
€28,930 – Crettyard Utd Soccer Club
Crettyard Utd AFC
€27,733 – The Heath Golf Club
Driving range and course maintainance equipment
€27,349 – Ballinakill GAA
Walking/jogging track with safety fencing
€26,333 – Mountrath GAA
Ball stop posts and netting
€20,727 – Portarlington Rugby Club
LED Lighting for training and walking
€16,228 – Castletown Community Sports Field Development
Floodlight Astro Turf multi-purpose games area
€15,668 – Stradbally Town AFC
Equipment
€15,000 – Abbeyleix Tennis Club
Upgrade of tennis carpets on courts 1 and 2
€14,470 – Portarlington Lawn Tennis Club
Rejuvenation of tennis courts
€7,422 – Borris-Kilcotton GAA
Sports and Gym Equipment
€7,204 – Laois Ladies Football
Sports equipment
€3,998 – Erkina Blueway Association
Installation of wheelchair accessible portaloos