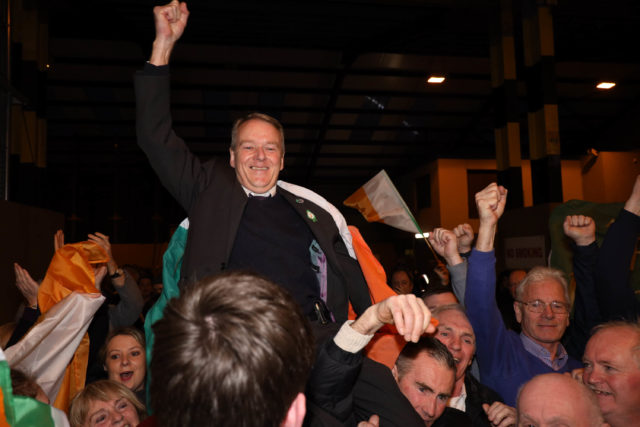 This piece was originally published on LaoisToday after Day 1 of the 2020 General Election count in Laois-Offaly.
---
Every so often an election throws up a result that history will remember in simple terms.
Jack Lynch's landslide success with Fianna Fáil in 1977; Labour's Spring Tide in 1992; the utter collapse of Fianna Fáil in 2011.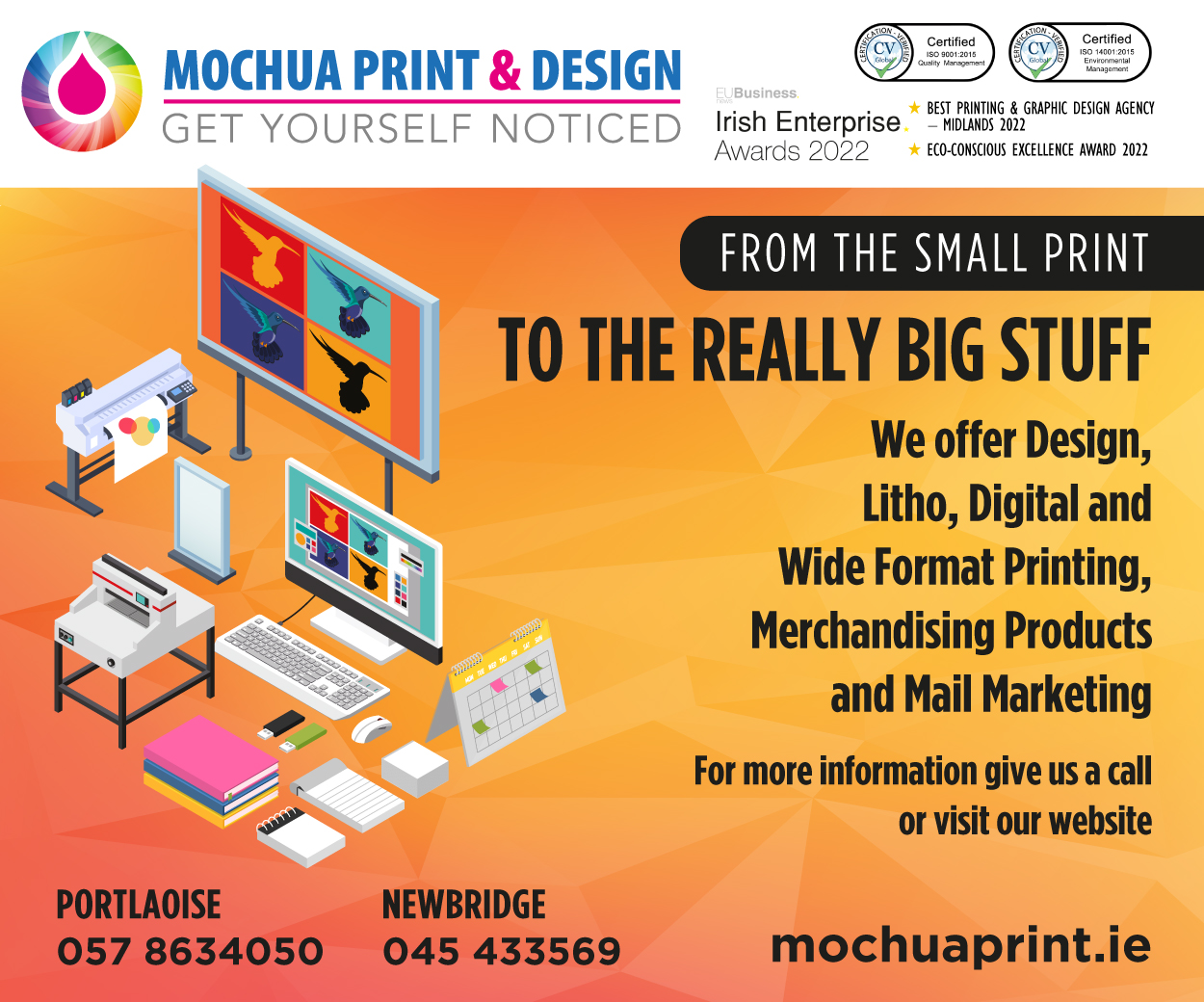 2020 is about Sinn Fein, who, with a greatest percentage share of the vote in their history, will return to Dáil Éireann with a record number of seats.
In many constituencies they topped the poll, in Laois-Offaly with not just an unprecedented surplus but one that was over 5,000 more than the quota.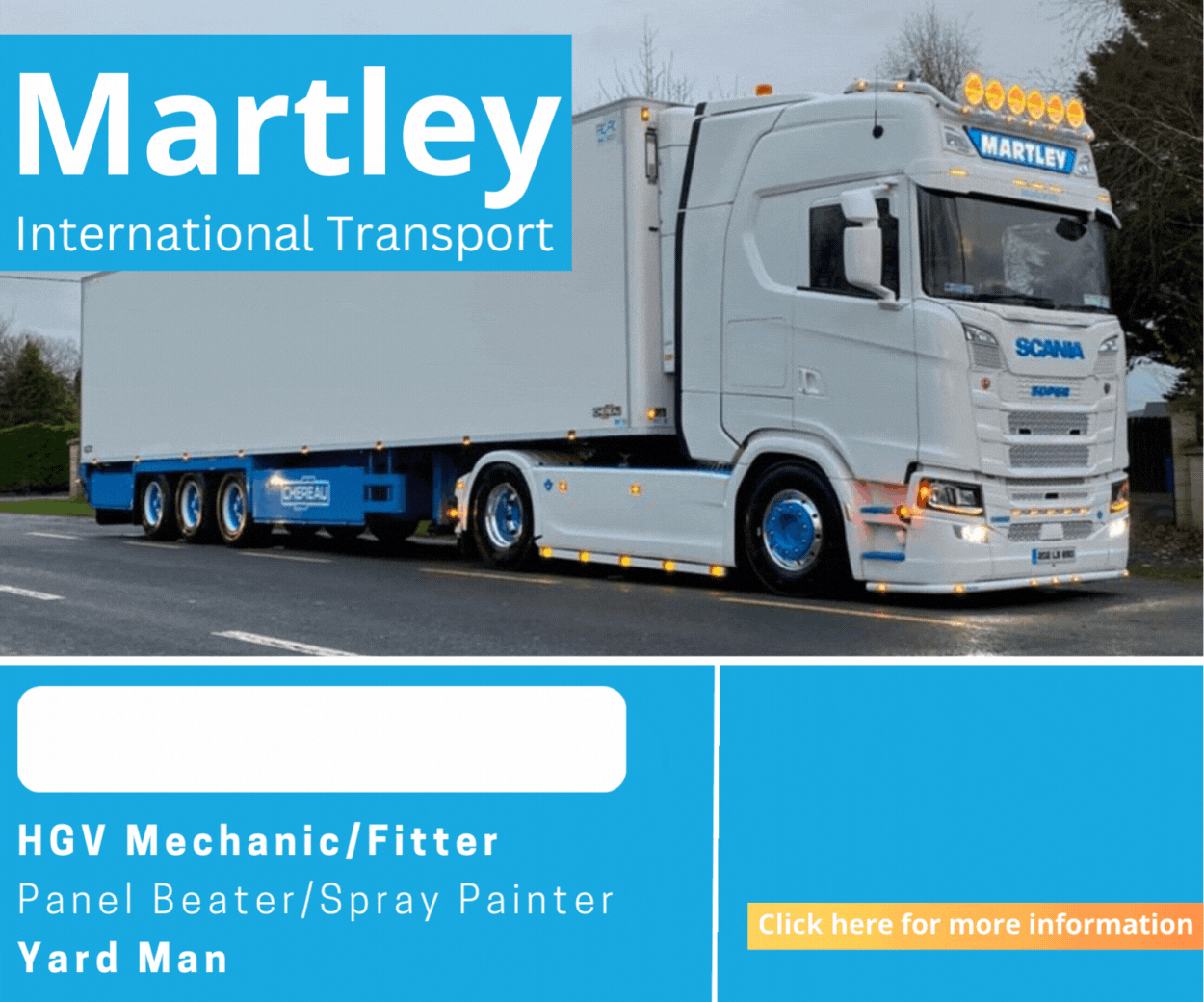 That was the obvious main talking point of the election but there was many more – stagnation for Fianna Fáil, a seat loss for Fine Gael, a strong performance from independent Carol Nolan, an improved showing for the Greens, a surreal atmosphere in the count centre and a record low turnout in Laois-Offaly.
Stanley's finest hour as Sinn Fein dominate
Spectacular Sinn Fein victory reshapes political landscape was the headline on the Irish Times website on Sunday evening as the results from around the country flooded in with Sinn Fein taking the first seat in almost every constituency.
Brian Stanley was one of those success stories. He topped the poll in Laois-Offaly, was elected on the first count, more than doubled his first preference vote and had over 5,000 of a surplus.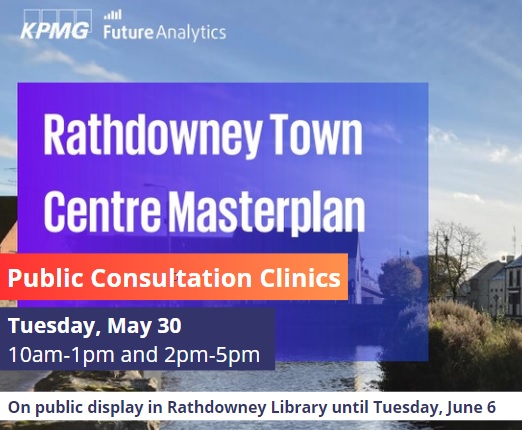 His rise through the political ranks has been steady over the years but this was without doubt his greatest day.
His political timeline charts his steady progress.
1991 – failed to win a seat on the old Portlaoise Town Council
1999 – Wins seat on Portlaoise Town Council
2002 – Polls 2,600 first preference votes in his first General Election to finish eighth
2004 – First Sinn Fein candidate to be elected to Laois County Council
2007 – Polls 3,656 votes in General Election and again finishes eighth
2009 – Re-elected to Laois County Council
2011 – Elected to Dail Eireann with 8,032 first preferences taking out Fianna Fail's John Moloney who had been a TD since 1997. His wife Caroline is co-opted to Laois County Council
2014 – Caroline is re-elected to Laois County Council. Aidan Mullins also wins a seat in Portarlington
2016 – Slightly increases his vote to 8,242 but takes the second seat in Laois ahead of Charlie Flanagan
2019 – Caroline and Aidan Mullins comfortably returned to Laois County Council
2020 – Increases his vote to over 16,000 first preferences and takes the first seat in Laois-Offaly
---
Flanagan holds on for FG but Corcoran-Kennedy set to lose out
Charlie Flanagan put down a difficult pre-election as he was at the centre of the proposed RIC commemoration – but his vote held relatively well.
He took in 7,463 first preference votes, down from 8,370 four years ago but enough to have him re-elected with a degree of comfort.
Though he lost his seat in 2002 (before winning it back five years later), this will be his eighth election success having been first elected in 1987. His father Oliver J had been a TD prior to that from 1943.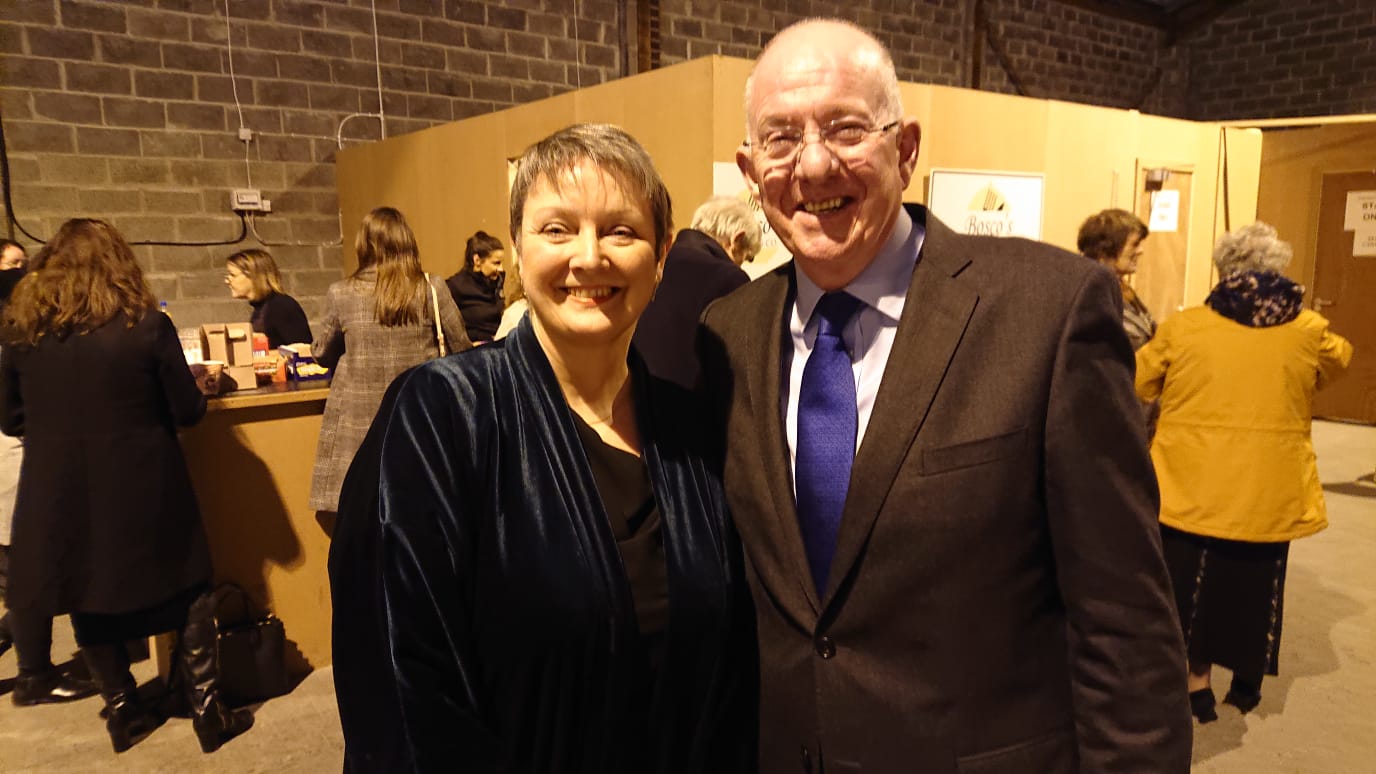 His running mate Marcella Corcoran-Kennedy, however, isn't going to be re-elected. First elected in 2011 and re-elected in 2016, she is the major casualty of Laois-Offaly coming back together as a single five-seat constituency having been two three-seaters in 2016.
Indeed one of the FG winners of this election could be John Clendennen, the Kinnity-based councillor who was due to be on the ticket but stepped back after the Local Elections last year. It's unlikely there will be as many candidates from the Birr area and it could be his turn to be their standard bearer at the next election, whenever that may be.
And could this be Flanagan's last hurrah? If it is, will one of Conor Bergin, Thomasina Connell or Aisling Moran be the chosen successor in Laois?
---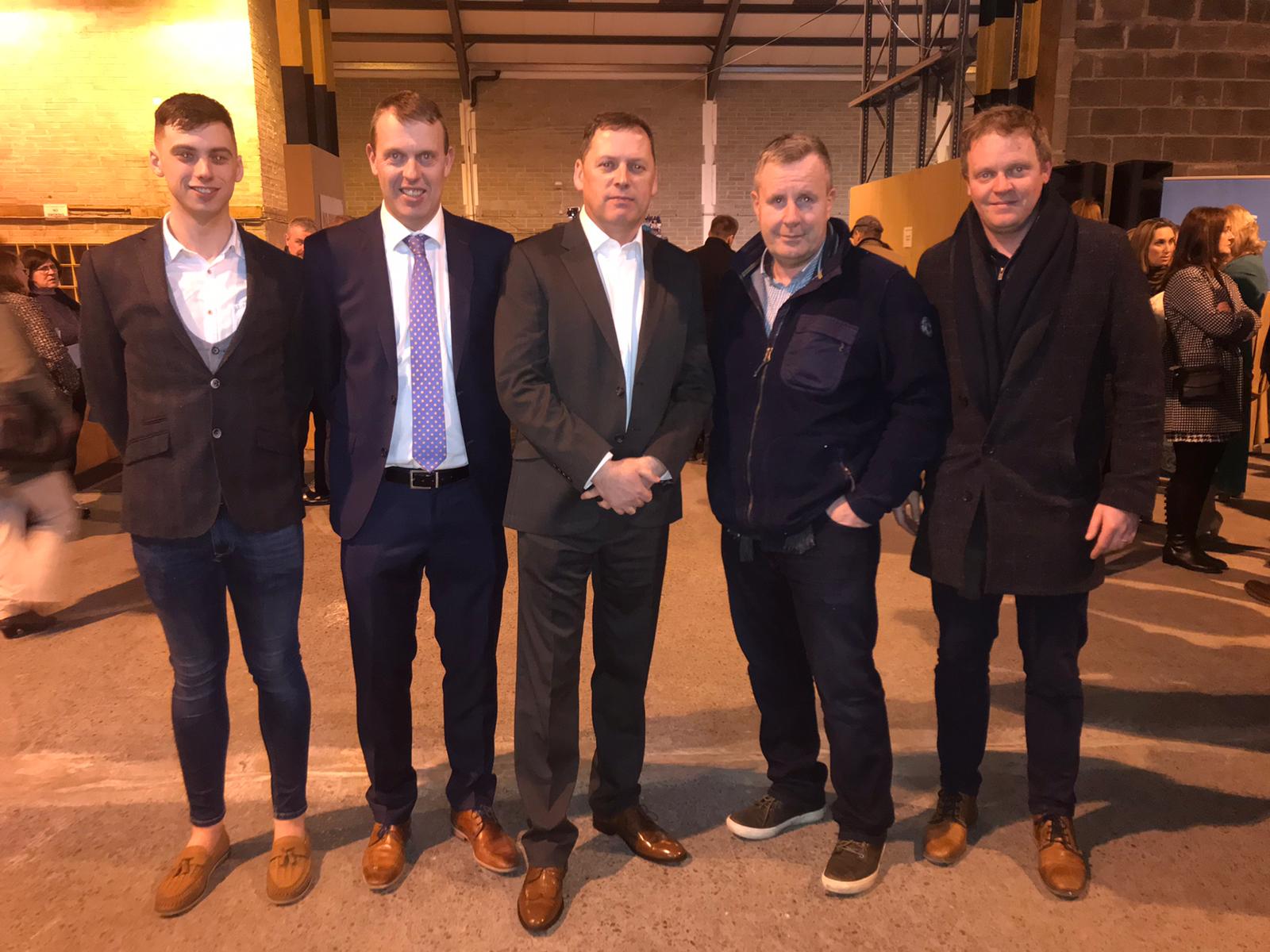 More of the same for Fianna Fail but they fail to challenge for third seat
At the Fianna Fail election launch in the Tullamore Court Hotel three weeks ago, all the talk was of the party winning a third seat.
It's something they had done in every election from 1977 to 2007 before losing their grip in 2011. And they haven't managed to win it back since.
Fianna Fail still performed better in Laois-Offaly with 31.88% of the vote than they did nationally with just 22.18%. But that 31.88% is down from 35.44% four years ago. It's still better than what it was in 2011 but it's a long way off their glory years when they regularly broke 50%. It's Fianna Fail country no more.
Peter Ormond was disappointed with his 4,073 as was Pauline Flanagan with 1,744 but the wind wasn't behind the party and they didn't mount a challenge for that third seat.
---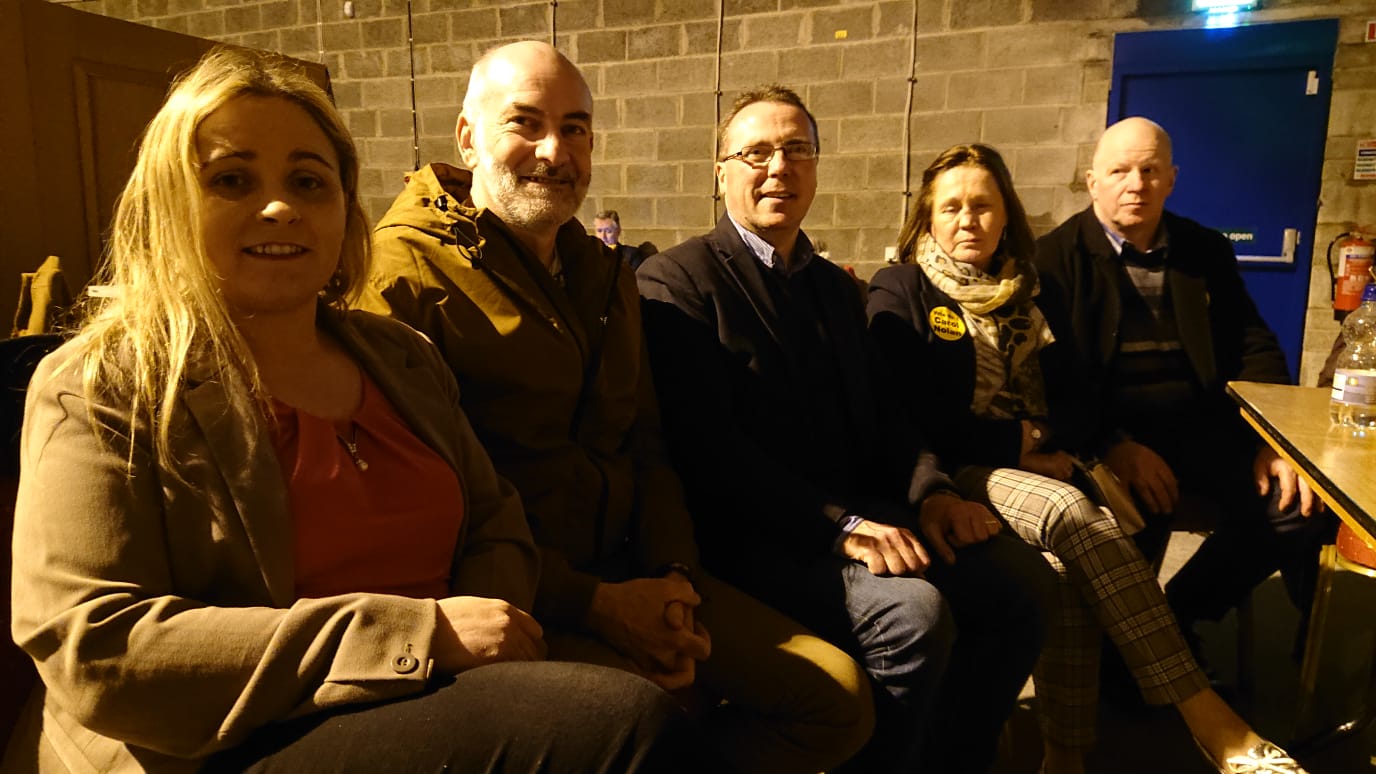 Big performance from Carol Nolan 
In the Boyle Sports odds ahead of the election, Offaly woman Carol Nolan was eighth in the betting to win a seat – behind Marcella Corcoran-Kennedy, Peter Ormond and John Leahy and just ahead of Pippa Hackett.
But the Cadamstown woman, who spent three years as principal in Gaelscoil Thromaire when Liam O'Neill was GAA president and who was initially elected for Sinn Fein in 2016, polled 5,436 votes, up from the 4,804 that she won in 2016.
She left Sinn Fein in 2018 over her pro-life stance on the 8th Amendment Referendum but grew her support in the meantime? Was the pro-life stance still an issue? In voters eyes, did she benefit from the SF support? Either way, as it stands as Day 2 of the Election Count gets underway she's the clear front runner to take the fifth seat and return to the Dail for a second term.
Leahy loses ground
Kilcormac independent candidate John Leahy got 4,882 votes in 2011 and 4,596 in 2016 but this time it fell to 3,463, his worst General Election performance.
He finished fourth of the Birr area candidates behind Carol Nolan, Marcella Corcoran-Kennedy and Peter Ormond. Having initially been independent and then with Renua, whom he spent a while with as leader, he is massive vote getter in the Offaly Local Elections but a seat in Dail Eireann has proved beyond his reach in three General Election attempts and it remains to be seen if he'll go once more when it comes around again.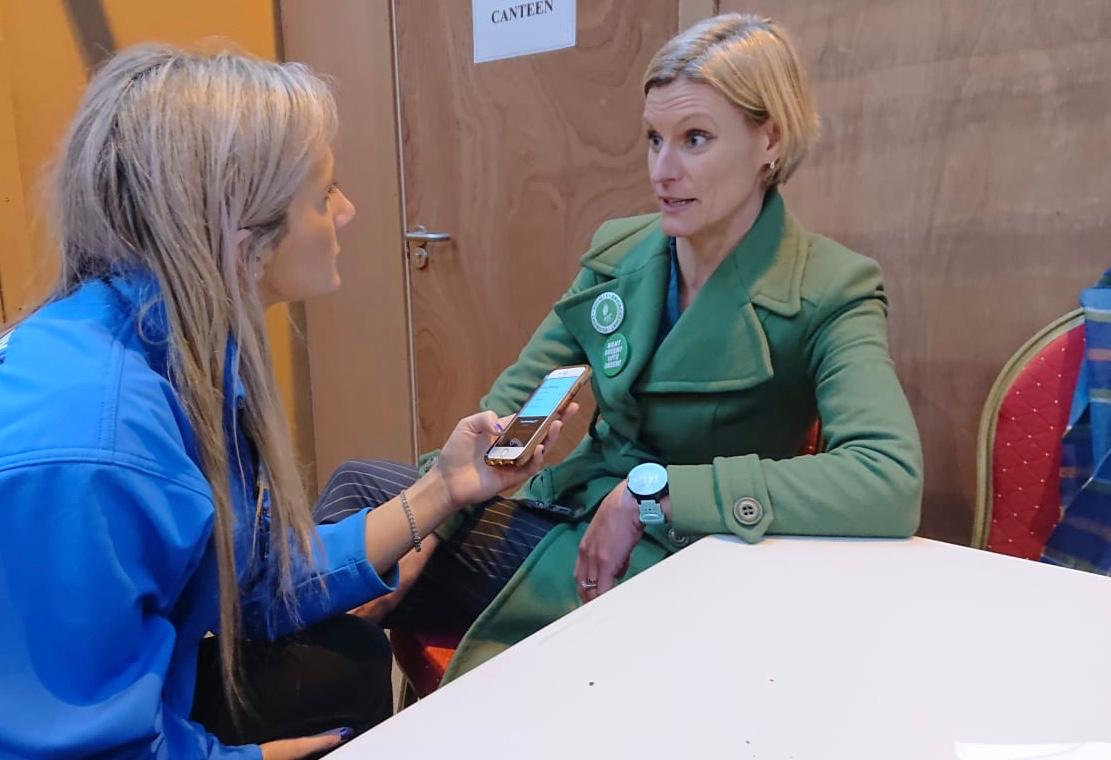 Green growth in Laois-Offaly – but not enough
The Green Wave never quite developed after the Local and European Elections last year but the party is on 7.3% nationally – its highest-ever level.
Pippa Hackett's 3,494 first preference votes represents the party's greatest ever performance in Laois-Offaly more than double what Sinead Moore got in 2016 a multiple of what one of the party's founders Christopher Fettes got in 2016 (525), 2011 (306) and 2002 (520) or Maire McKay in 2007 (812).
She was only first elected to Offaly County Council last May but later to the Senate in November, meaning her husband Mark was co-opted to her council seat. She is expected to contest for the Senate again.
---
Noel Tuohy flies the flag for Labour
After two Local Election successes and big support, Noel Tuohy was the Labour candidate on this occasion as he entered the race at the last minute to ensure the party had a candidate, as they have done in every General Election since the foundation of the state.
With Labour at 4.38% nationally, he was essentially consistent with that with a 2,011 first preferences or 2.9%, the bulk of his vote in Laois.
He will remain in the race and is most likely to be eliminated after the 5th count and after Noel O'Rourke, John Daly, Pauline Flanagan and Stephen Tynan.
---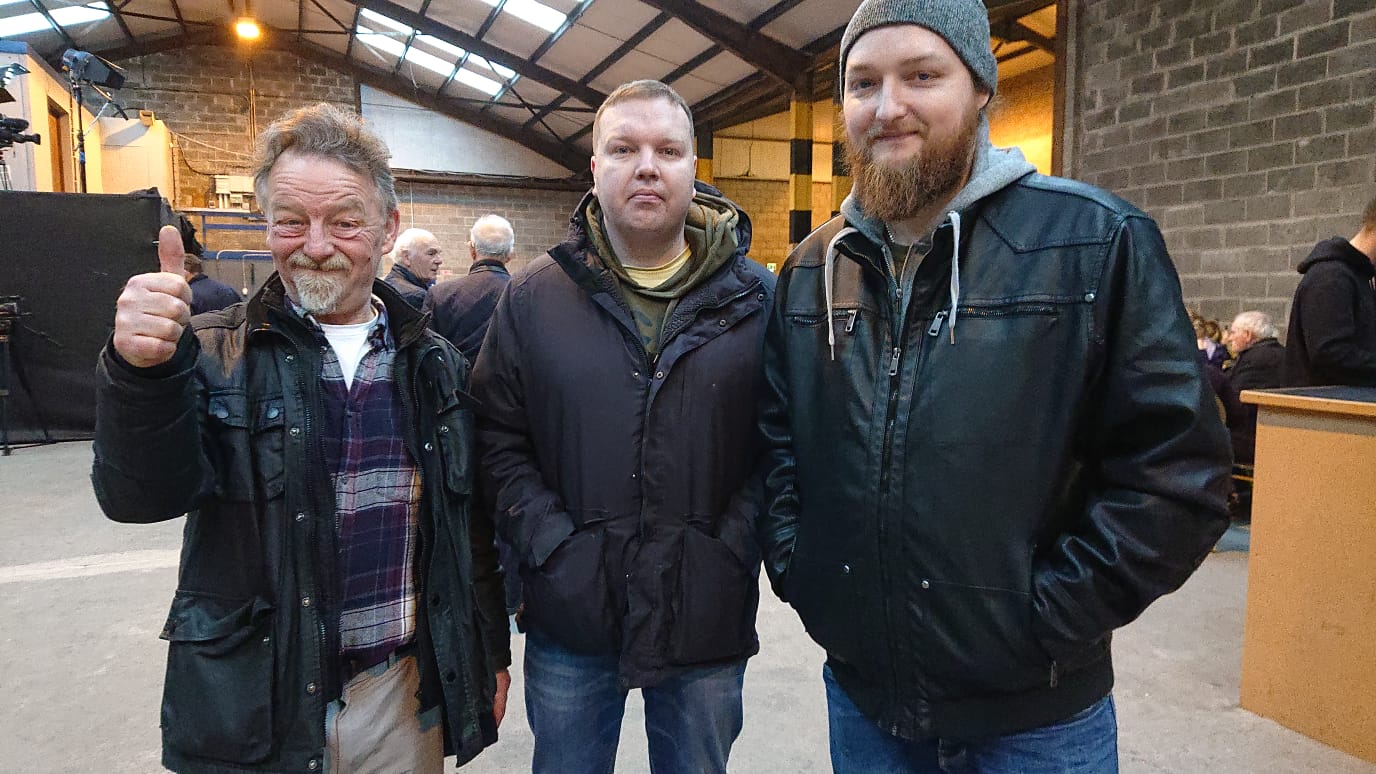 People Before Profit make their mark
Stephen Tynan was People Before Profit's first ever candidate in Laois-Offaly and while he was never in contention for a seat he won 910 first preferences comfortably better than Noel O'Rourke of Renua and John Daly of the Irish National Party.
The transfers he received from Brian Stanley helped him overtake Pauline Flanagan but he is set to be eliminated after the fourth count.
---
Flat atmosphere as winners in short supply
It was a slightly surreal atmosphere in the count centre in the Kealew Business Park all day on Sunday. After the initial surge of energy for the opening of the boxes, the excitement fizzled out and there was no real air of suspense at any stage.
Brian Stanley comfortably topped the poll and was elected on the first count but the celebrations were relatively mild in comparison to previous years and in particular to his first election in 2011.
And after his supporters moved on, there was nobody left with much to shout about. Charlie Flanagan for Fine Gael and the Fianna Fail duo of Sean Fleming and Barry Cowen will be re-elected but all of them lost votes. Marcella Corcoran-Kennedy, John Leahy and Peter Ormond will all feel that they under performed. With the exception of Carol Nolan, there was nobody that could be overly pleased with how things went for them.
And it was a unique atmosphere in that both Fianna Fail and Fine Gael were downbeat – usually one of them, and their army of supporters, would be in triumphant form.
That wasn't the case on this occasion. Instead it was all a bit of anti climax – with one clear winner and a massive shortage of drama.
The human side of political loss 
To the winners go the spoils but you'd have to have a heart of stone not to feel sympathy with those who don't win a seat – no matter what the circumstances or their expectations.
There's not too many jobs where you can lose so publicly as a General Election. And that emotion is shared particularly by the candidates families. They pour everything into the campaign and when it must be a lonely place when it's all over and the excitement of the campaign in the past.
And it's not just the public side of losing – when an outgoing TD lose their seat, their staff lose their jobs. It's a hard time for everyone.
Turnout down to historic low
Despite some predictions that a Saturday election would prove to be more convenient for voters, turnout was actually down across the country.
Nationally it was 62.9%, the lowest since 2002. In Laois-Offaly it was 63.8%, lower than ever before and down from 64.6% four years ago.
SEE ALSO – Talking Politics Podcast: Brian Stanley's finest hour as Fianna Fail and Fine Gael both lose ground