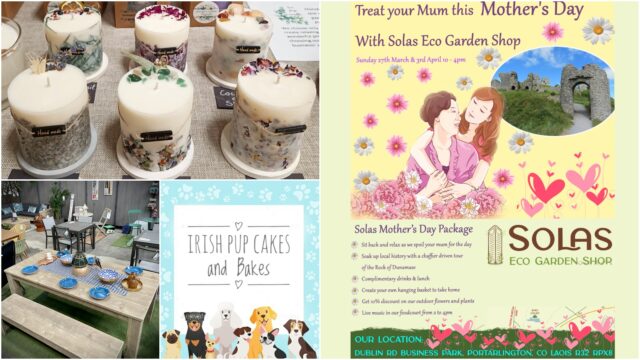 This week at SOLAS Eco Garden Centre in Portarlington will feature:
Shop – Furniture
The fabulous new range of garden furniture now available allows customers to make the most of their outdoor living space.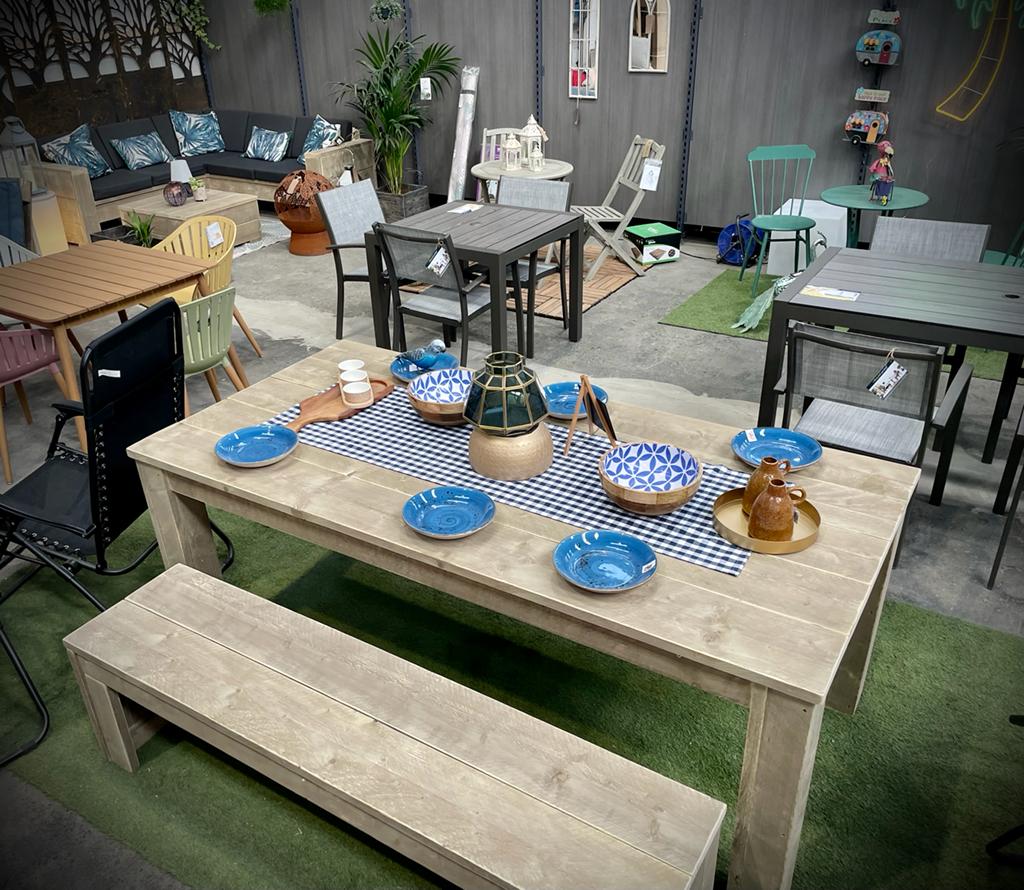 New arrivals now in stock including 6-seater dining sets.
As the indoor shop space at SOLAS extends to 22,000 sq ft it offers ample space to sit back and sample the selection of snug sofa sets, stylish & modern bistro sets which are on display – offering a seating solutions for every garden, patio & balcony. View online https://www.thegardenshop.ie/outdoors/furniture/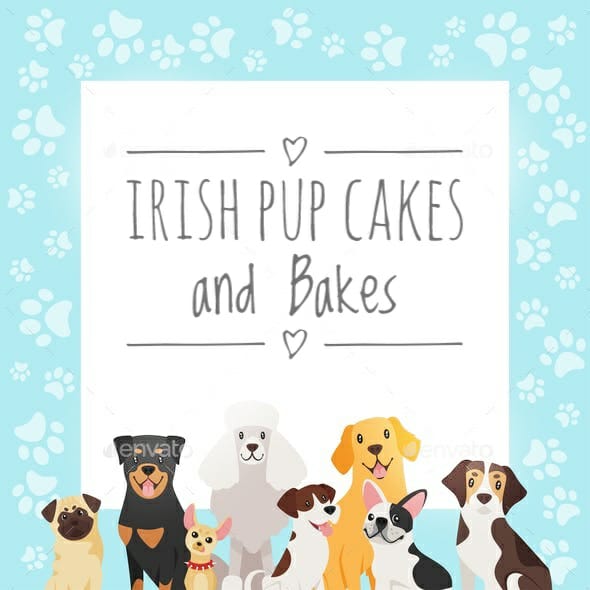 Farmers' Market
This Saturday, February 26, from 10am-2pm sees the ever-popular Farmers' Market, with a wonderful range of fresh local food and craft including First time exhibitors:
Irish Pup Cakes and Bakes: Laois native Natasha Donovan is bringing her wonderful range of dog treats Homemade pupcakes (dog cakes), biscuits, dickie bows & bandanas made in Castletown, Co. Laois
Eco Soya Candle:  offer a range of botanical and herbal candles along with handmade concrete vessel candles. Making use of the highest quality soy wax, cotton wicks and botanics which are locally collected and dried by this mother and daughter team based in Prosperous, Co Kildare.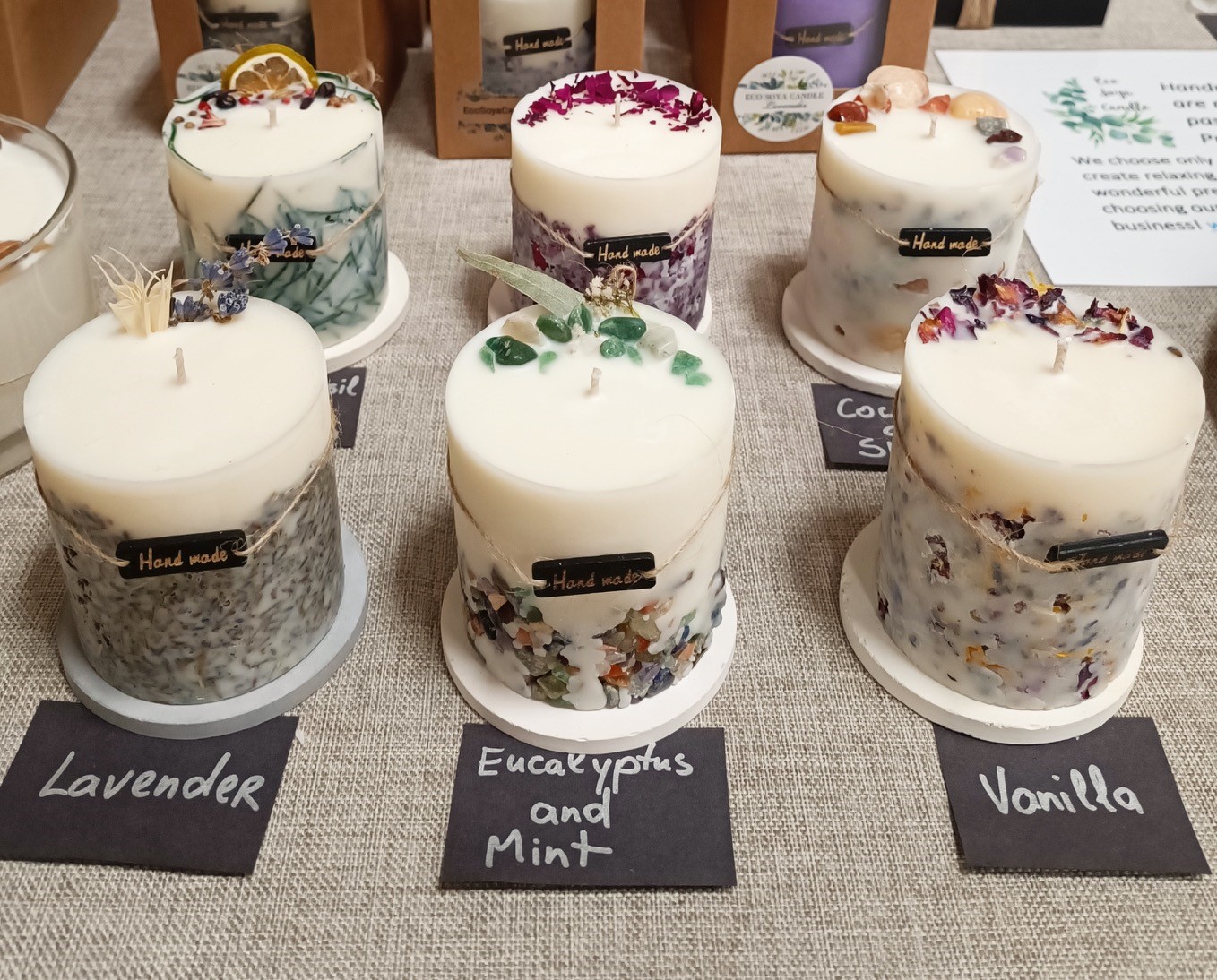 Finally 'Stinky & Scorchy' will be offering a tasting of the range of Blanco Nino authentic  tortilla chips from Clonmel as a superb accompaniment to their salsas dips and sauces.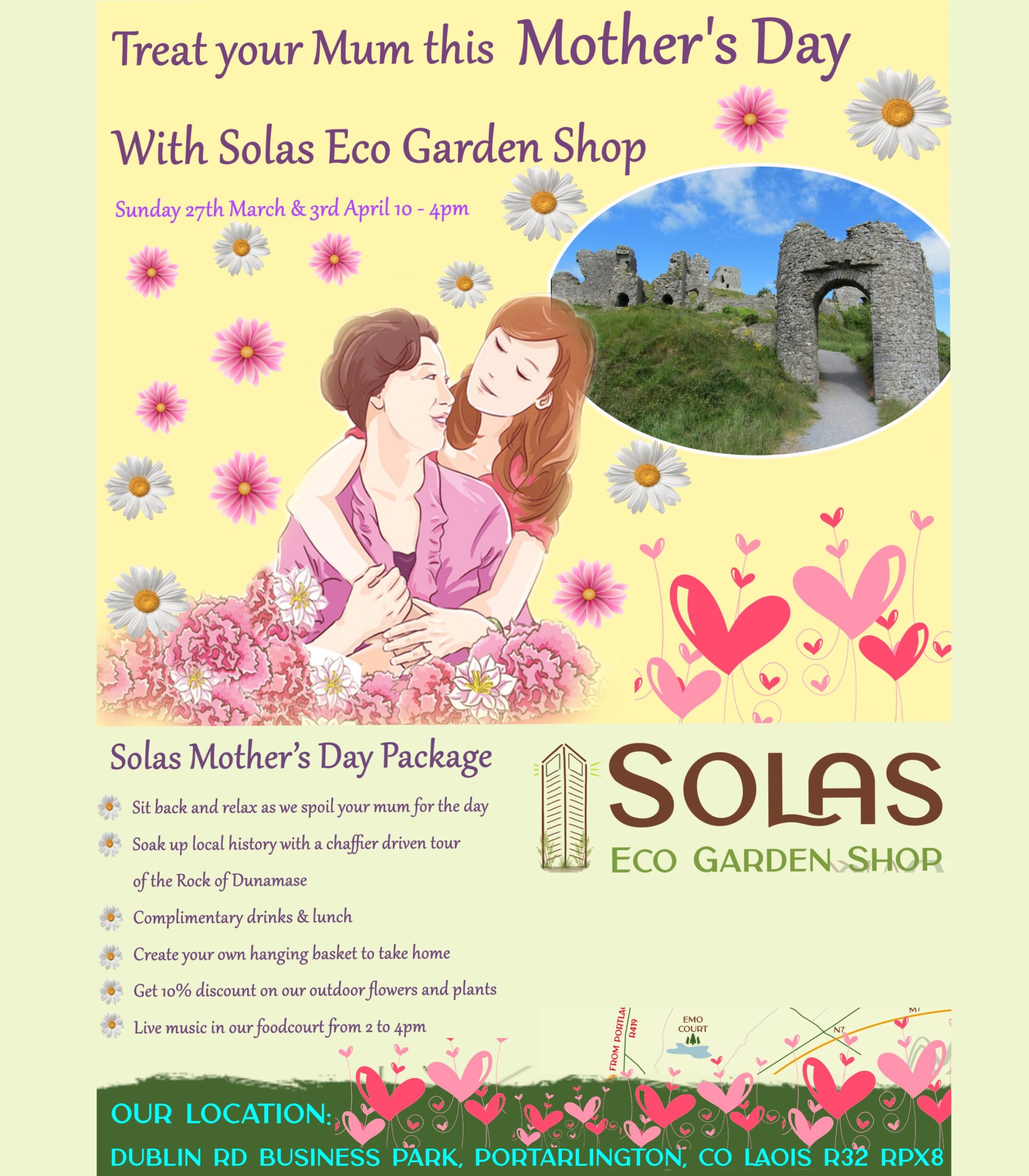 SOLAS Upcoming Events – Mother's day
SOLAS have put together a VIP Mother's day package which run on Sunday 27 March and again on 3 April (10am – 2pm) includes:
Start the day at SOLAS with tea and scone
Private Bus to the Rock of Dunamase with your tour guide Trudy.
Lunch at SOLAS Cafe
Hanging basket course
Cost: €75, Max of 8 people
To book and view upcoming Events: https://www.ecogardenshop.ie/events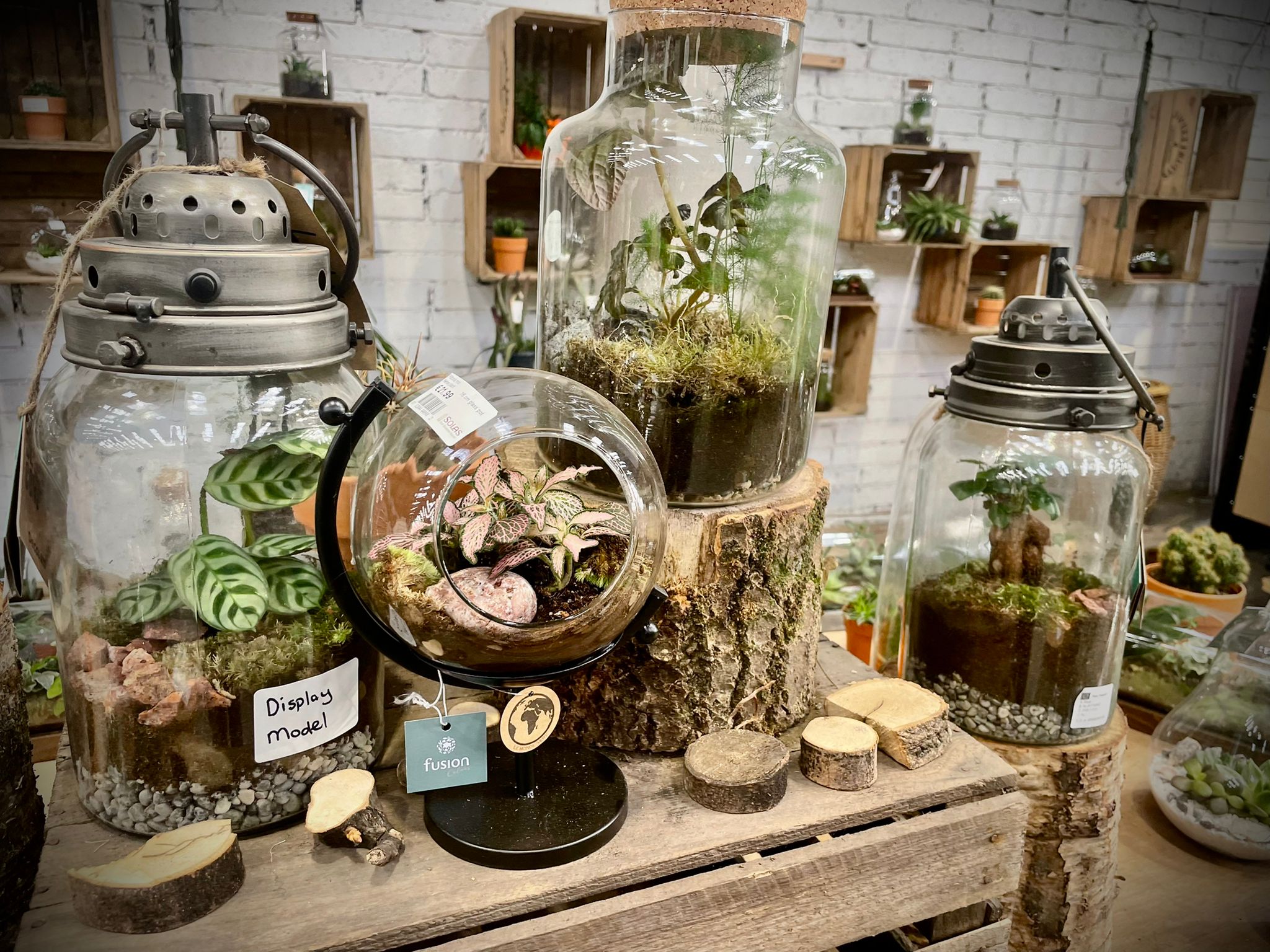 Plants – TERRARIUMS
Terrariums of every shape & size available. These glass enclosed miniature indoor gardens make the perfect gift & ornament for the home or office.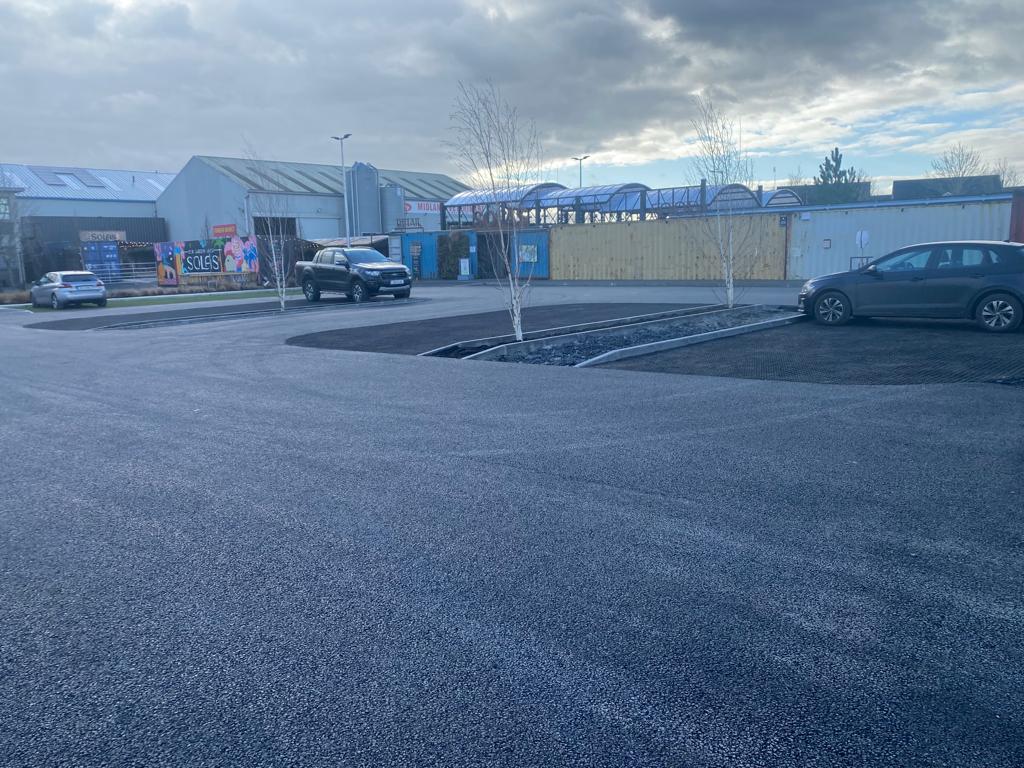 SOLAS News
The SOLAS car park has been upgraded and expanded over the last two weeks. David Maher explains: "We knew the car park was not up to the standard of the rest of what we had created here so it was very high on our priority list to have this upgraded before the peak garden season started.
"This effectively brings all major building works for the season ahead."
Hot Food
This weekend's menu will include Louisiana mash up with chicken, hot sauce, fries and blue cheese sauce. Or try our Stuffed Croissant – with 3 cheeses, Roast Pepper and Pesto. Option of indoor or heated outdoor dining in the amazing SOLAS courtyard.
---
If you would like to advertise on LaoisToday, get in touch with us by calling 057 8670722, 085 7180700 or emailing info@laoistoday.ie
SEE ALSO – Check out the dedicated jobs section on LaoisToday