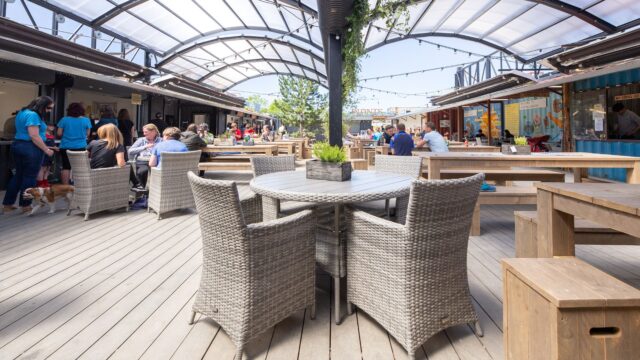 The weekly Farmers' Market at Solas Eco Garden Centre in Portarlington has become a hugely popular event and this Saturday's offering is again hugely attractive.
It will have a strong focus on food, including:
'Kali's Kitchen'
Back again, 'Kali's Kitchen' will be at our Farmer's market serving up authentic Syrian hot food this weekend, with a wonderful range of 'Falafel' and other Syrian classics.
Everyone here at SOLAS extends a warm welcome to Kali and his team.
'Fun Foods'
Offer a wonderful range of freshly made waffles and crepes
'Pure Food':
Amazing range of Thai spring rolls and Dumplings
'The Hungry Hungarian'
The very best of ethnic food from Budapest
Also look out for fresh flower bouquets from 'The Blooms', Value and quality meats from Feighery's butchers, organic Meat, Fresh local vegetables, Bread, cakes, candles, Jewellery and a range of 'Taste of Laois' Products.
SOLAS – Events
SOLAS has teamed up with 'The Rediscovery Centre' to run this FREE 'Circular Economy Academy' event on the Thursday, June 30, at 11am.
The Academy provides business support services including advice for start-up, circular business planning, development, funding, diversification and training.
The Academy also supports organisations to replicate the Rediscovery Centre's successful paint, furniture, fashion and bicycle reuse initiatives.
 SEE ALSO – Check out more stories and photos from around Portarlington here