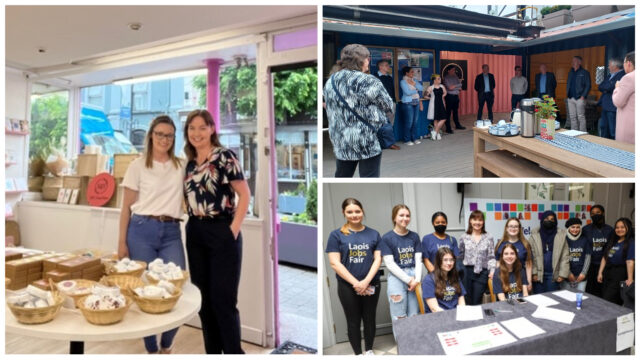 Laois Chamber CEO, Caroline Hofman, caught up with Laois Chamber member Sinéad Grehan, founder of Iridium HR based in Portlaoise. 
When was Iridium HR established, and how have you expanded and grown since your establishment?
I established Iridium HR almost four years ago, in September 2018. At that stage, I had worked in various HR roles across the private sector for almost 20 years (in sectors including manufacturing, hotel and catering, and retail), but a personal and professional ambition prompted me to take the leap of faith and set up my own business.
I was very fortunate to secure work immediately with an anchor client and, thankfully, from there, I have been able to establish myself further and grow the business.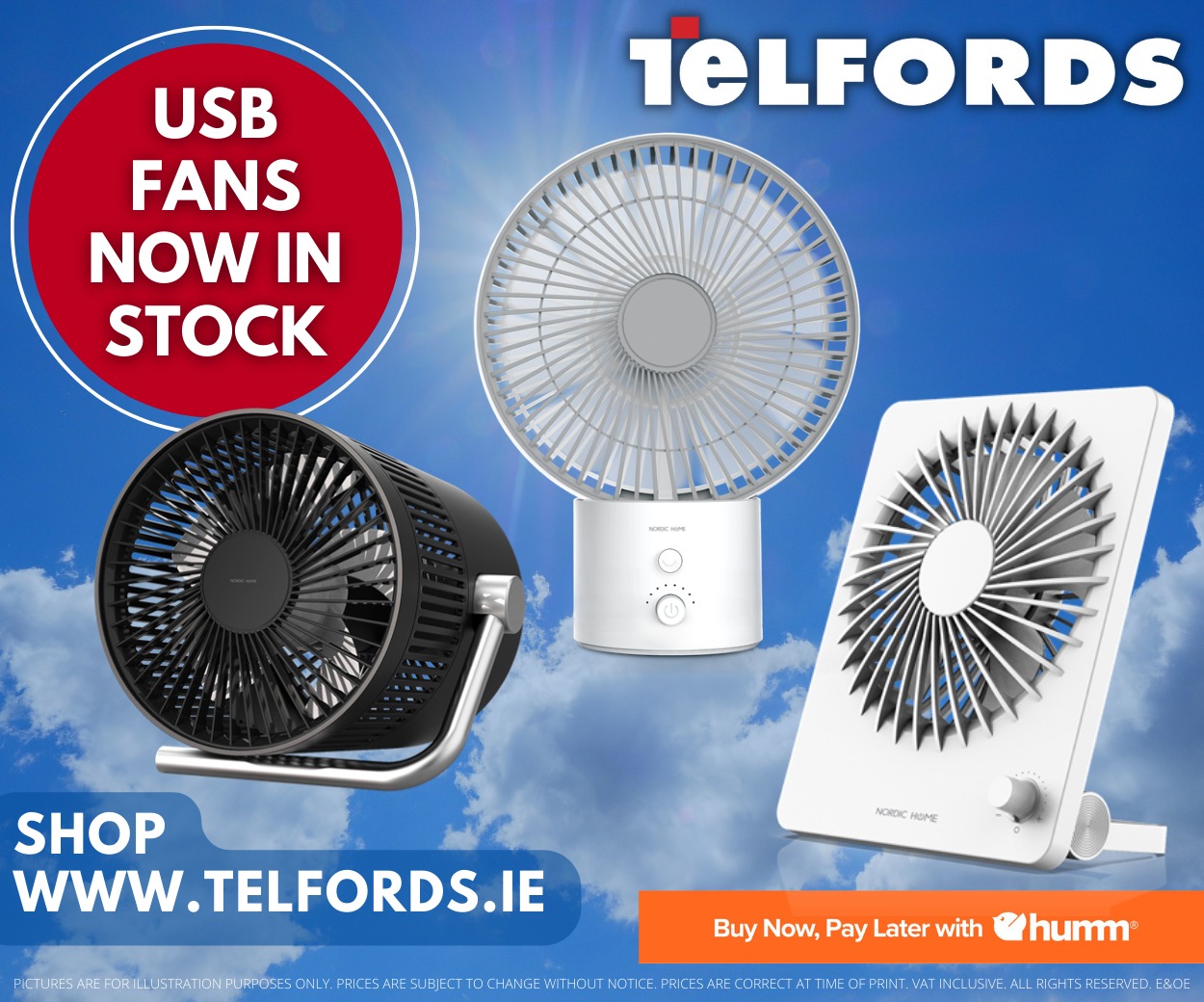 The business has primarily grown organically through referrals, past business contacts, word of mouth and networking.
When I started out, I met with the Local Enterprise Office in Laois who were of great assistance to me, as I availed of the trading online voucher to establish my website, in addition to being offered the opportunity to be part of the business mentoring panel through LEO; that work allows me to provide ad hoc support and HR mentoring to local businesses, and it is work which I really enjoy.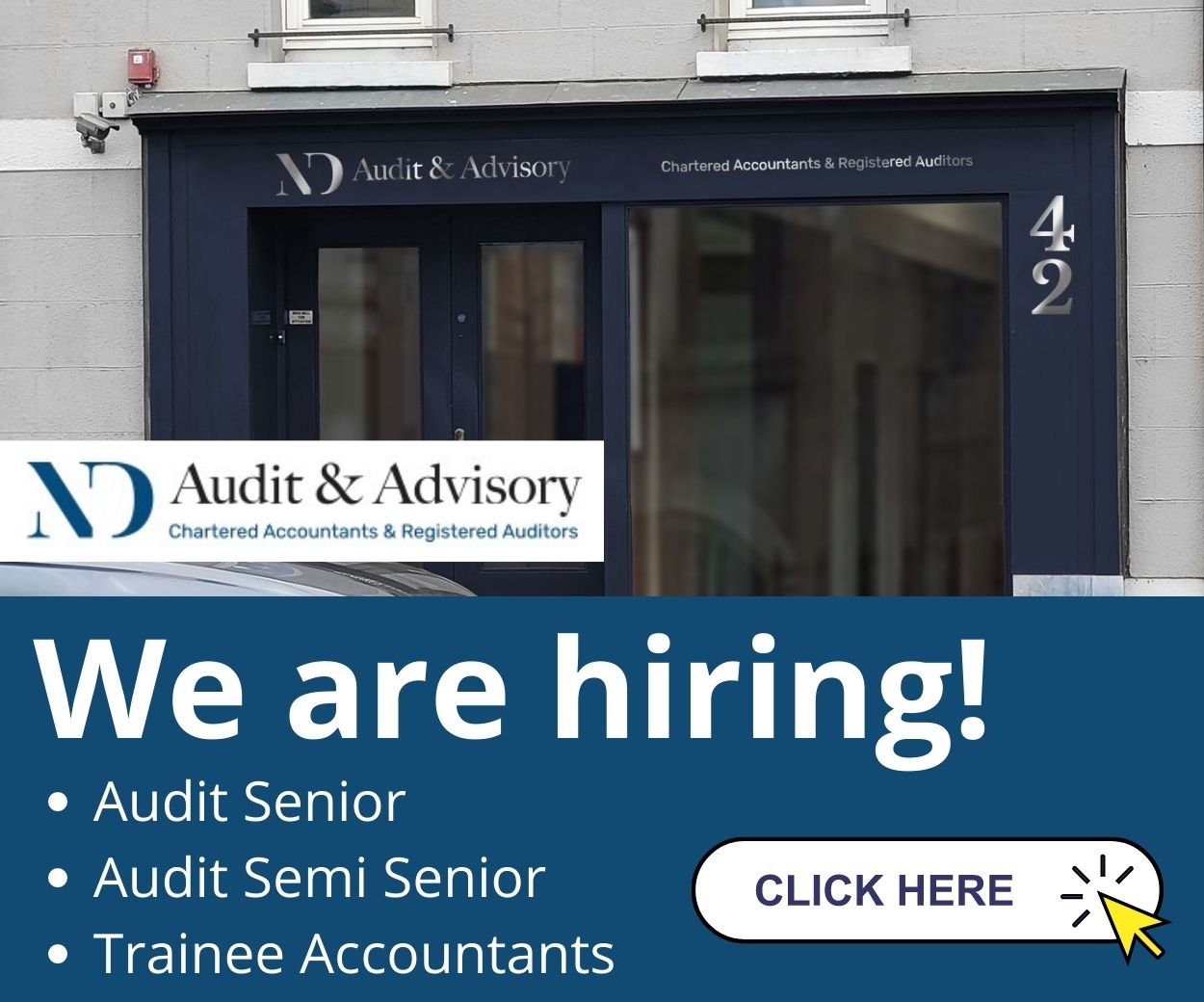 I also joined Laois Chamber when it was re-established in 2019, and have developed contacts and worked with a number of clients through that forum also.
Can you highlight some recent key achievements/news?
 In terms of recent achievements and news, in April of this year I was delighted to again be part of the organising committee for what was another very successful Laois Jobs Fair.
I also participated in the inaugural 2020 event, so it was great to have that template to work and learn from.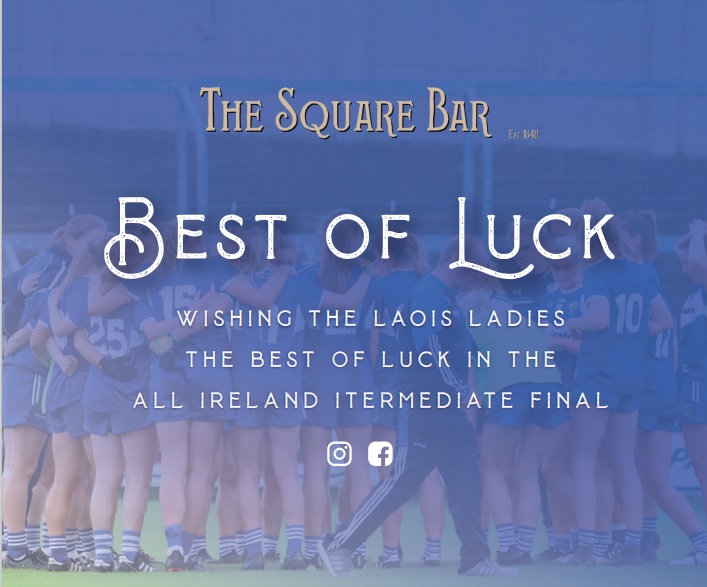 It was great to be involved in this unique event which offered local Laois businesses and jobseekers alike the chance to meet, network and consider job vacancies, training/ upskilling opportunities and remote working facilities available in the county.
I am also involved in the Vacant Commercial Property Incentive Scheme (a joint initiative of Local Enterprise Office Laois & Laois Chamber) whereby I give complimentary HR advice to new business start-ups.
It was great to meet Samantha of S&S Soap Sisters last week; I love helping people and really enjoyed offering HR advice to Samantha over a coffee in the surrounds of her beautiful new store (with the added bonus of getting out of the home office for a couple of hours!).
I'm really excited about the prospect of meeting other new businesses in the county through my work with this scheme as they start out on their new ventures.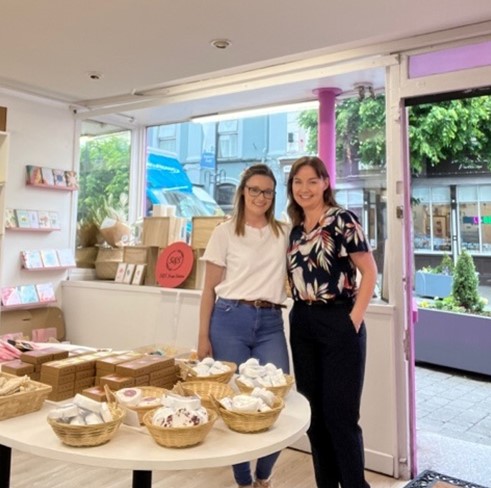 What is the most valuable piece of advice you can give?
One of the most valuable pieces of advice I can give to any employer is to stop and think (and get advice!) before you act.
Oftentimes employers are caught "on the hop" and can make a knee-jerk reaction or decision from which it can be very challenging to come back from.
I'm sure many people have read or heard of cases in the media over the years where complaints are taken to the Workplace Relations Commission and the employee is awarded compensation or some award; in the majority of these cases, the reason for such awards is due to the fact that the employer failed to follow fair procedures and due process.
Above all, employers need to be respectful, communicate openly and fairly and do the right thing.
There can be many challenges and tough decisions for employers to make, but following these core principles, along with the right support and business advice along the way, will stand to you in the long term.
Are there any recent changes in employment and HR law that employers should be aware of?
There have been, and continue to be, many developments in the area of HR and employment law.
Post Covid, we are looking at forthcoming legislation on the right to request remote working.
Many employers are already looking at hybrid models of working following the pandemic, but of course remote working isn't going to be feasible for many small businesses.
The Statutory Sick Pay legislation is moving through the final stages in the Seanad and will become law very soon, meaning that employers will be legally obliged to pay their employees 3 days sick pay to begin with, rising to 10 days by 2026, providing sick certs are submitted and subject to a cap on the rate of pay.
Last year saw a Code of Practice on the Right to Disconnect being introduced, which demonstrates the continuing move towards better and improved work/life balance for employees.
In the future we are also going to see additional legislation to support parents and those with caring responsibilities, which is part of the complete transposition of the EU work/life balance directive.
The legislation we are seeing is really mirroring the employment landscape and jobs market where candidates are seeking enhanced flexibility and better work/life balance.
Wellbeing programmes and learning & development opportunities are also key motivators for today's job seekers, so these are all areas where employers need to be thinking of in terms of both attracting and retaining staff.
What would you say are some of the best things about being located in Laois?
Being based in Laois provides so many opportunities.
Firstly, there is such a strong presence of small, medium and large businesses in the county through which I can reach out and promote my business and service offering.
Laois Chamber has a very strong membership base which continues to grow, and I am hoping to reach out to more and more members in the not too distant future, as my ambition is to be the number 1 "go to" HR consultancy and advisory firm within the county.
Another benefit of being based in Laois is its central location, transport network and accessibility to the rest of the country.
I have clients in surrounding counties in addition to Limerick and Dublin at present and, whilst a lot of my work can be carried out efficiently and effectively through a remote environment, it's great (both for me and for my clients) to know that, if a serious or contentious issue arises, and which requires an on-site presence, that I can be with that client/at their premises in 1-1.5 hours.
For more information, visit https://www.iridiumhr.com
Business news
Laois County Council agrees to sell a parcel of land to a Kildare company for €966,000
The sale relates to 3.75 hectares of land at J17 National Enterprise Park, Togher in Portlaoise to BNL Sciences Ltd. Laois County Council agree to sell land for almost €1 million to Kildare company – Laois Today
Free Wifi in Portlaoise
Laois County Council recently launched Free Public WIFI in Portlaoise, providing free Wi-Fi connectivity in public spaces such as The Plaza Co Hall, Hynds Square, Market Square, Fitzmaurice Place amongst others in the town centre.
This is provided as part of an European Initiative WIFI4EU which promotes free WIFI within public spaces across the municipalities of the European Union.
The project will continue to be rolled out in the various towns and villages in the remaining Municipal Districts over the summer period – in Portarlington, Stradbally, Abbeyleix, Mountmellick, Mountrath, Camross.
Fort Protector plan
New plan to conserve the 16th century Fort Protector in Laois launched New plan to conserve the 16th century Fort Protector in Laois launched – Laois Today
Laois Chamber June Networking
Laois Chamber recently hosted their June networking event in SOLAS Eco Garden Shop, Portarlington.
Attendees networked and heard from David Maher, one of the men behind this impressive venue, and how he has built it from the ground up and how it has grown into the success it is.
Good Cause Awards
The Laois Domestic Abuse Service is amongst the national finalists in the National Lottery Good Causes Awards Laois support service named as national finalist in the National Lottery Good Causes Awards 2022 
Census
Preliminary Census 2022 results were released recently.
The population of Laois has increased from 84,697 to 91,657, a change of 6,960 which is equal to an 8.2% increase.
Business Supports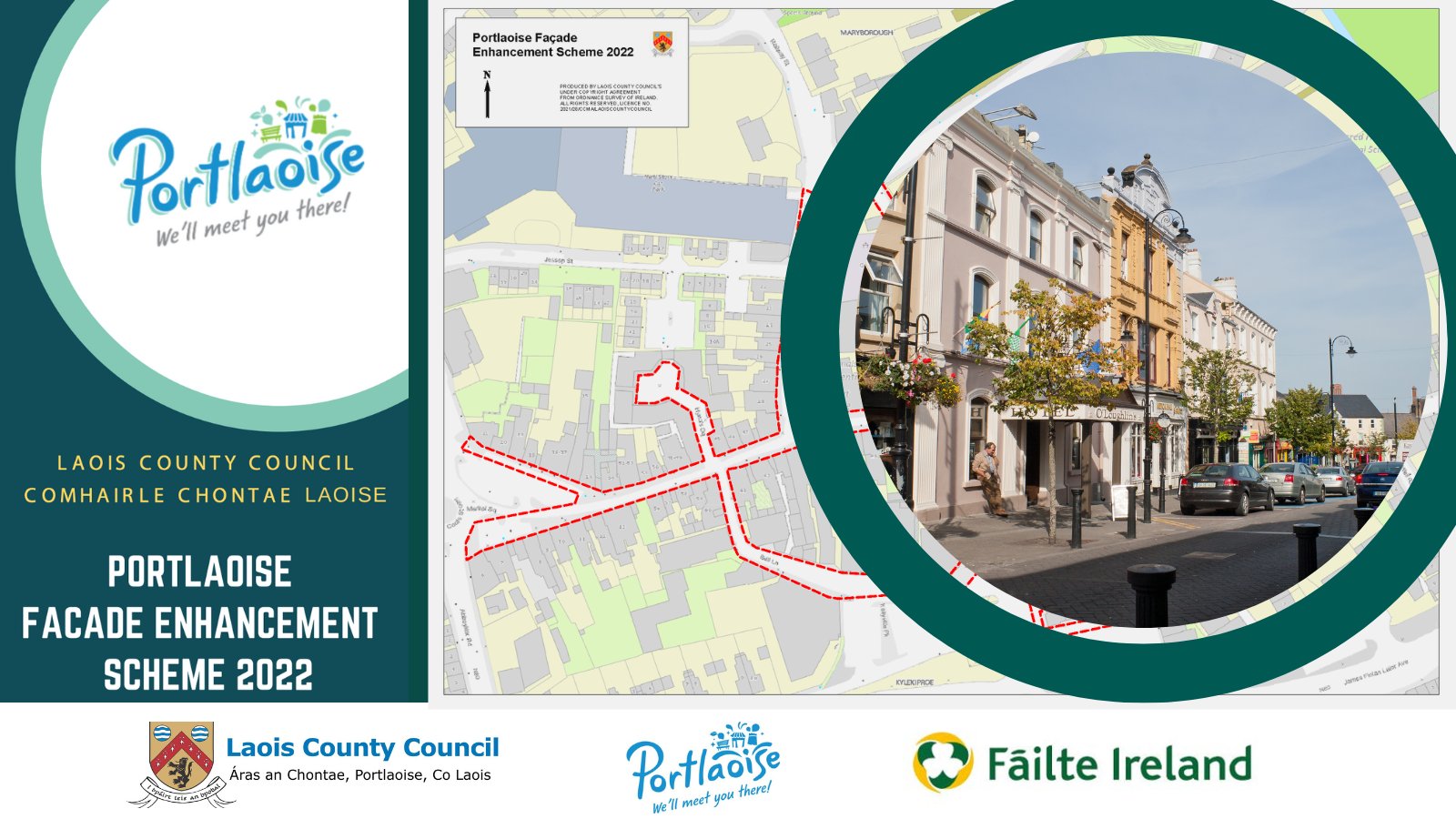 Facade Enhancement Scheme
The Portlaoise Facade Enhancement Scheme is being carried out as part of Fáilte Ireland's Destination Towns Scheme which is funded under the Government`s Project Ireland 2040 strategy.
Laois County Council is seeking to improve the attractiveness and tourism potential of Portlaoise Town through supporting the owners of residential and commercial properties to paint the exterior of their properties.
Learn more and apply via https://bit.ly/PLaoiseFacade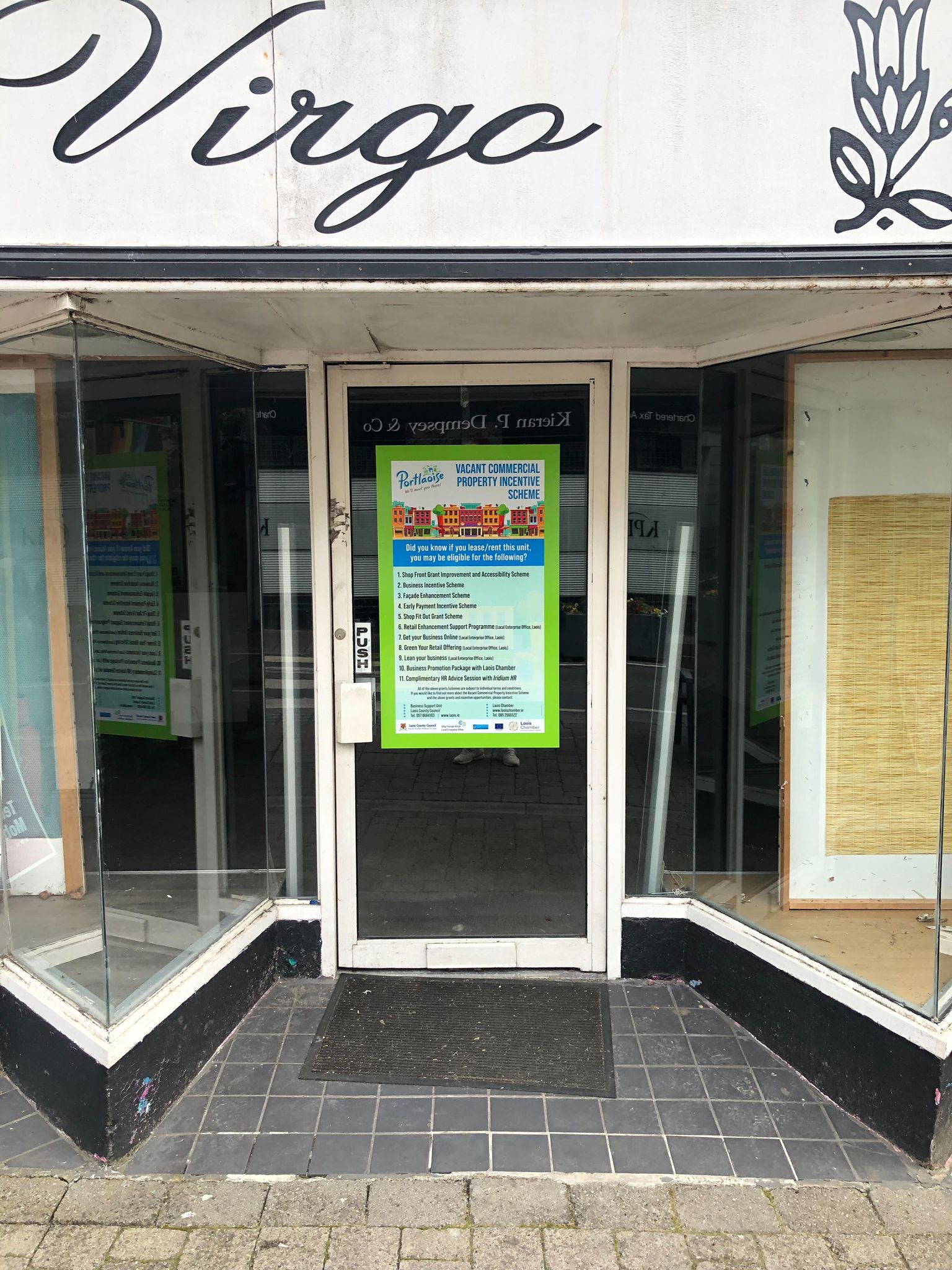 Commercial Property Incentive
More Vacant Commercial Property Incentive posters are popping up around Portlaoise Town Centre.
Interested in opening a new premises? Would you like to start a new business or expand your existing presence? Visit Portlaoise Vacant Commercial Property Incentive Scheme – Laois County Council to find out more.
Digital Start
Digital Start gives you support to obtain digital strategy, technical and/or advisory services if you are an eligible businesses.
With the help of expert digital consultants, develop a unique digital strategy that transforms businesses by identifying where you are on your digital business journey, developing a digital adaptation plan based on your identified need and assisting you to implement your digital plan.
Find out more here – What is Digital Start? – Local Enterprise Office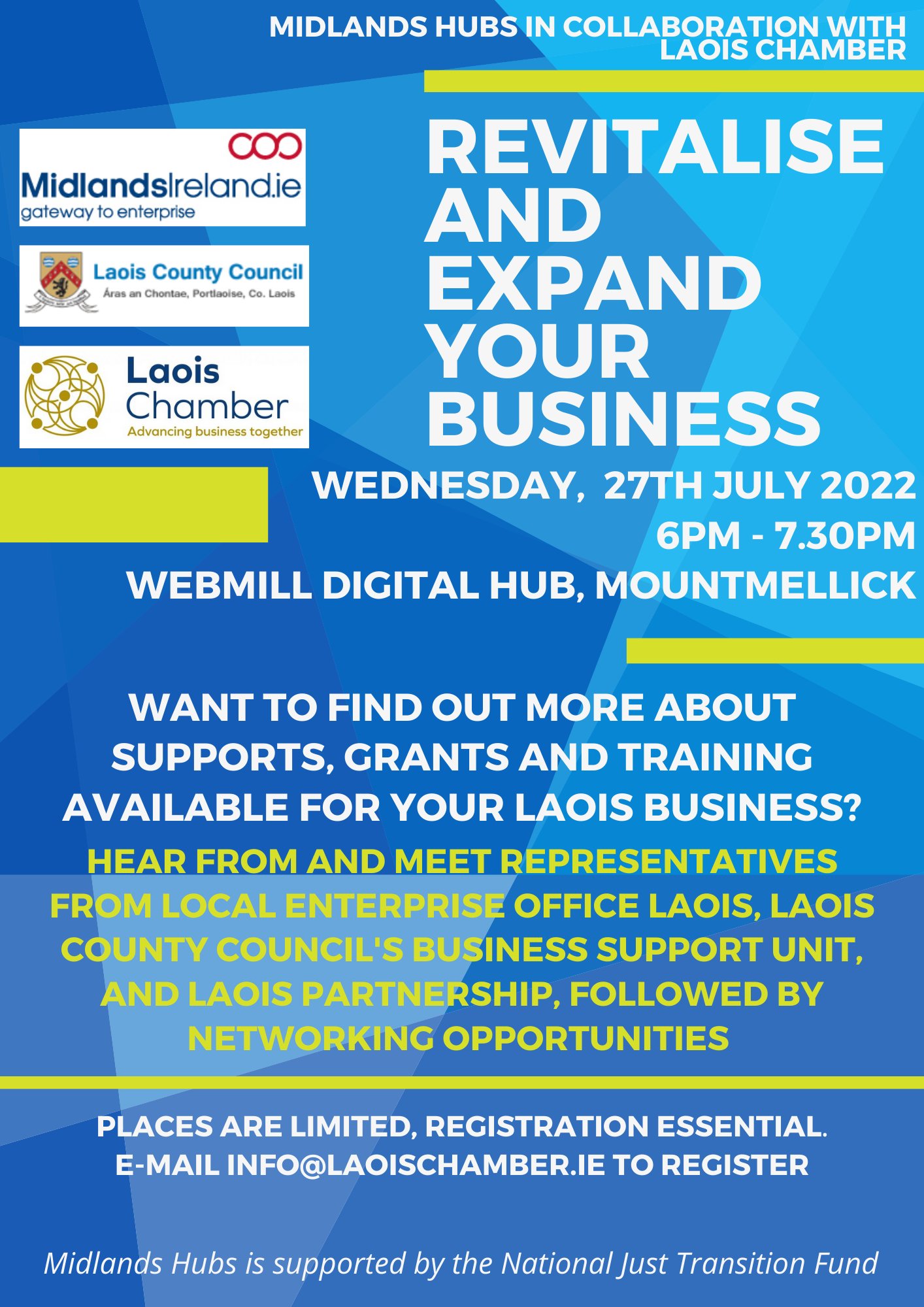 What's coming up?
Revitalise and Expand your Laois Business, in association with Midlands Hubs and Laois Chamber
Trading Online Voucher Information Session – Second Voucher, with Local Enterprise Office Laois
Have you already availed of a Trading Online Voucher. This session is for business who have availed of the Trading Online Voucher Scheme and want to apply for a second voucher.
This Workshop will give participants time to audit their existing website and ensure their website is optimised for conversions.
Date: Monday 11th July 2022
Time: 10am – 12.30pm
SEE ALSO – Business Briefing: Sisters open new store in Laois, latest supports and news from across the county